In Dallas, there's a week when you can visually see the seasons shift. Typically falling somewhere between the last week of March and the first week of April, spring just seems to come alive and say "I'm here!"
This is most clearly seen when the cherry blossom trees are bursting with pink flowerets and the azaleas are in full bloom. Taylor Press and Will Smith were lucky enough to have their engagement portraits fall during this change, which resulted in the brightest spring portraits! 
Everywhere the couple went, it's like the flowers were applauding the soon-to-be newlyweds. We can't wait to celebrate Taylor and Will next March and until then are excitedly counting down the days!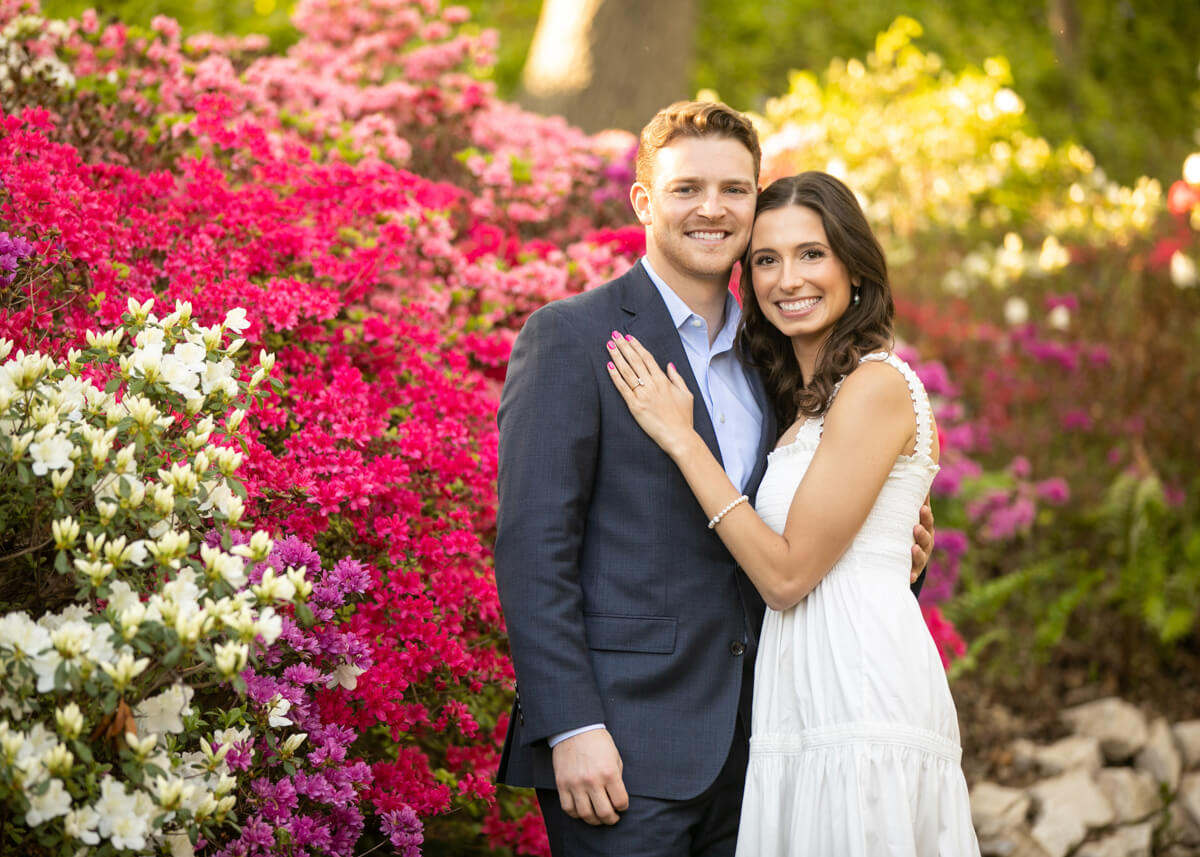 Reader Interactions