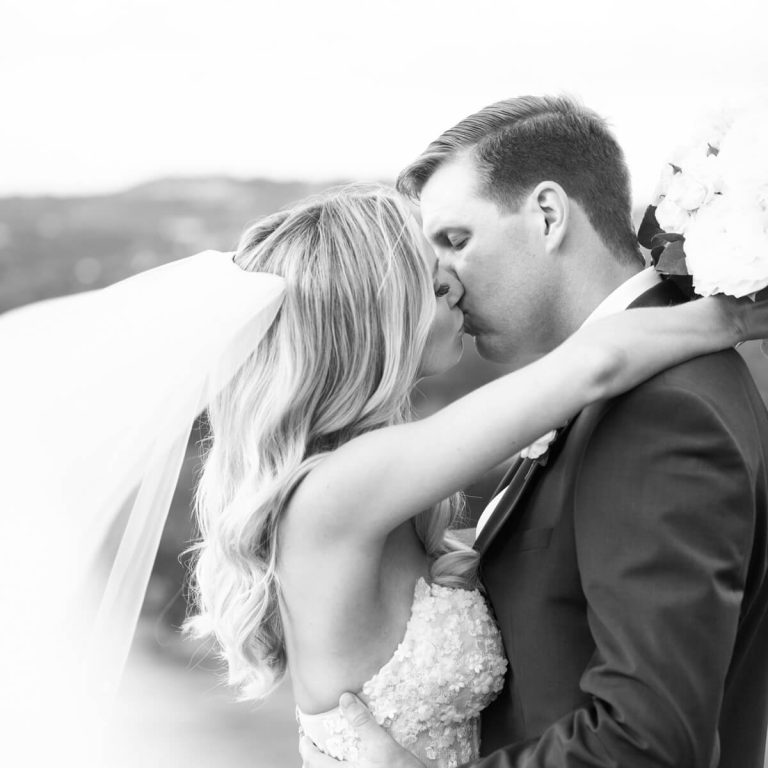 GET STEPHANIE!
Best photography team! Get Stephanie!
Brittney (Rathbone) Whiting, Bride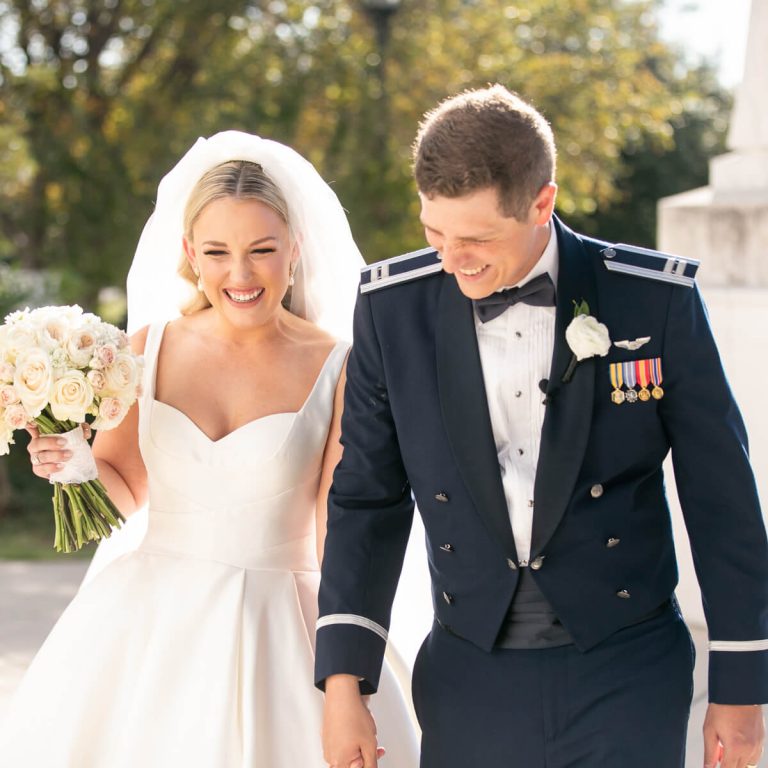 I LOVED MY PHOTOGRAPHER STEPHANIE – TRUE PROFESSIONAL
I loved my photographer Stephanie. From my portrait to the wedding to the reception, she was wonderful . I can't say enough about her. True professional.
Morgan (Glenny) Halloran, Bride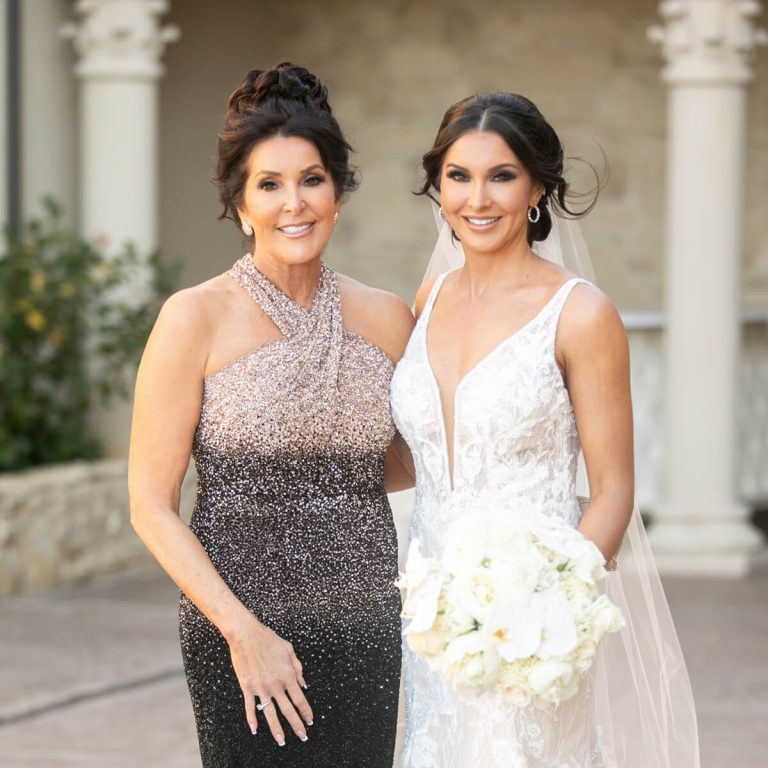 I WISH I COULD GO BACK AND HIRE JCP FOR MY OTHER TWO DAUGHTERS' PREVIOUS WEDDINGS
Hands down the number one team you want for your wedding. Stephanie was beyond amazing. I would have been thrilled with just beautiful photographs. What I didn't expect was the timeline John and Stephanie orchestrated and how professionally they honored the schedule. This was my third daughter to get married. I wish I could go back and hire John Cain Photography for the other two weddings. My day was stress free. Everyone – the bride and groom, family, guests, bridal party and vendors all said how impressed they were with our photography team. Not only did Stephanie and her team capture a moment in time that we will forever cherish, but the entire team from the office staff to John himself were pure joy to work with from the moment I reached out during consultation to the sneak peaks we just received. This is 100% a case of I got my money's worth and more. Capturing memories of my daughters special day forever is priceless.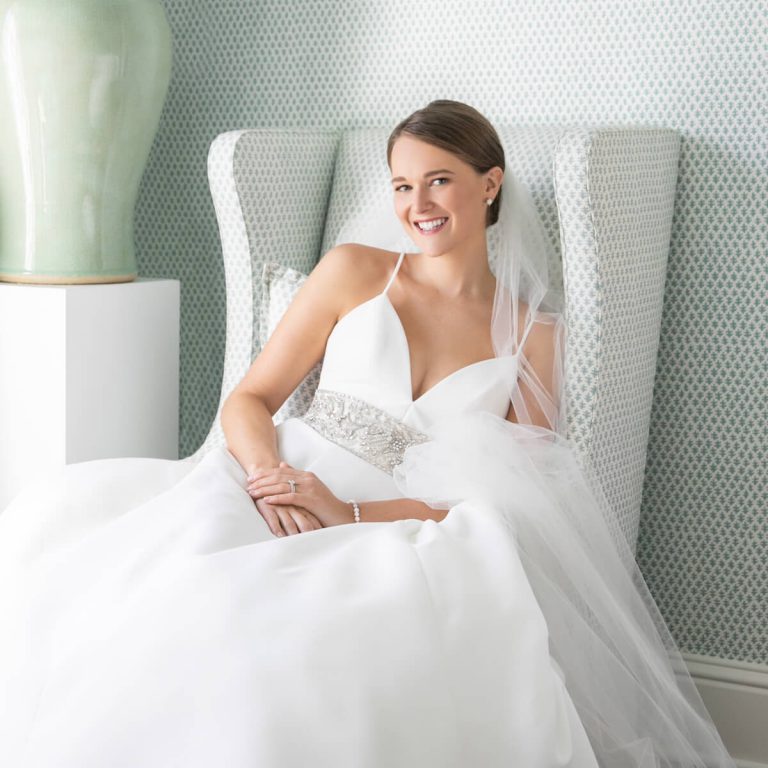 SHE MANAGED A TIGHT TIMELINE AND LARGE WEDDING PARTY WITH PATIENCE & KINDNESS
Every bride should plan their wedding around working with John Cain Photography. This team provides exceptional service to ensure you, your family, your wedding party and guests feel SO special before, during and after the wedding.
Stephanie is an absolute gem. She managed our tight timeline and large wedding party with patience, kindness, and professionalism. It is clear that the associate photographers are also expertly-trained. Their photos turned out amazing and they treated us with the utmost respect and thoughtfulness.
Pictures are what you have left after the wedding day to reminisce on this beautiful and life-changing milestone. Hiring John Cain Photography is an absolute MUST, and you will be in great hands with anyone on their team.
Read More
Sami (Canavan) Jordan, Bride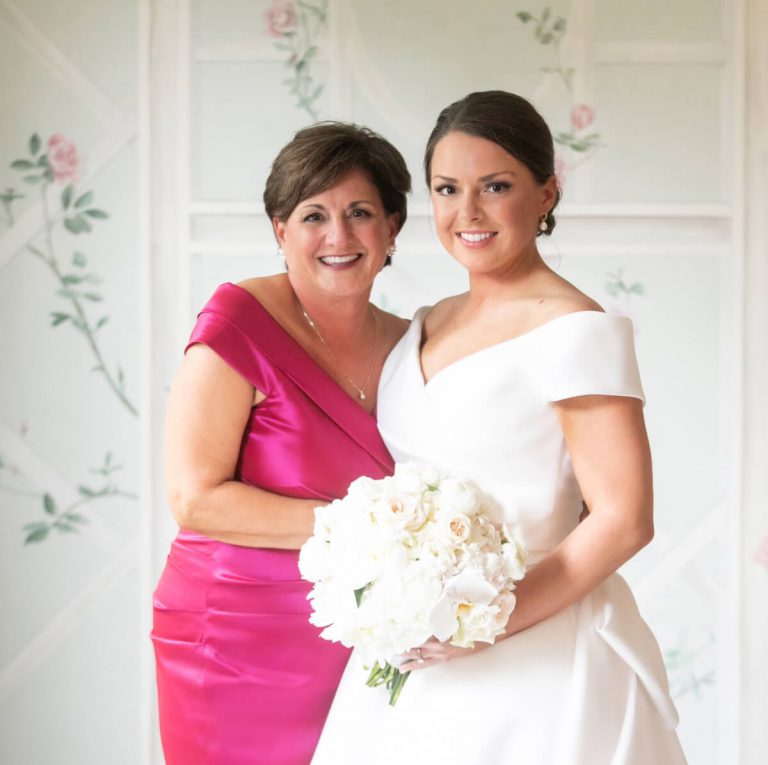 STEPHANIE AND TEAM WERE AMAZING!
Oh my goodness! The BEST experience ever! Stephanie and team were AMAZING! I have never experienced such a professional team of individuals that love what they do and put their special "mark" on every picture to tell the story of a magical event! WOW! Thank you Thank you Thank you! Absolutely Beautiful! Warmest Regards.
Mrs. Elizabeth Northup, MOB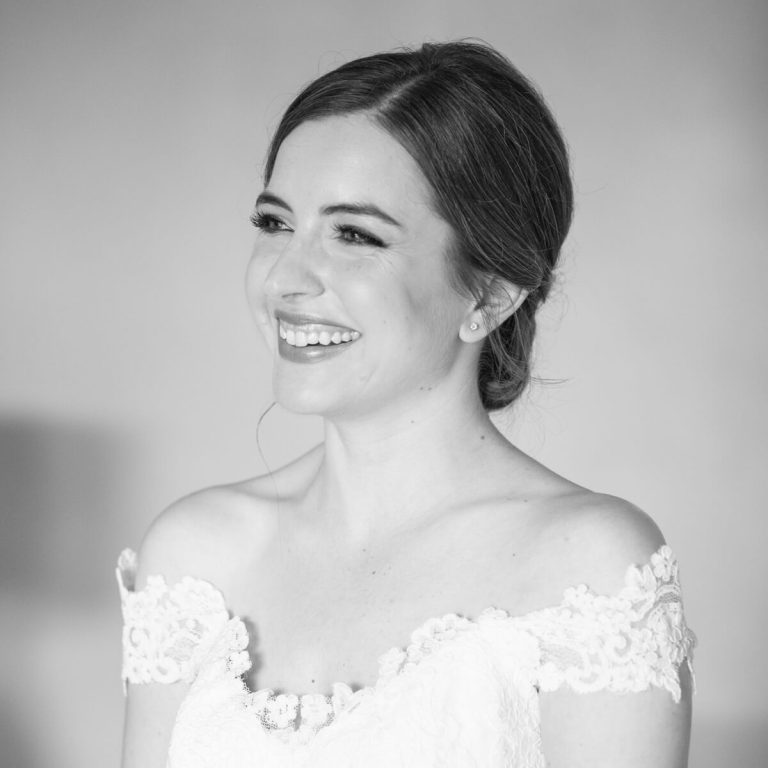 THE MOST STRESS-FREE EXPERIENCE
Wedding planning is so stressful at times but picking John Cain as our photographer was the easiest, most stress-free experience. The team is so nice and we never had to guess or ask about what comes next. And the photos we've seen so far are just what we were hoping for.
Erin (Kanter) Montie, Bride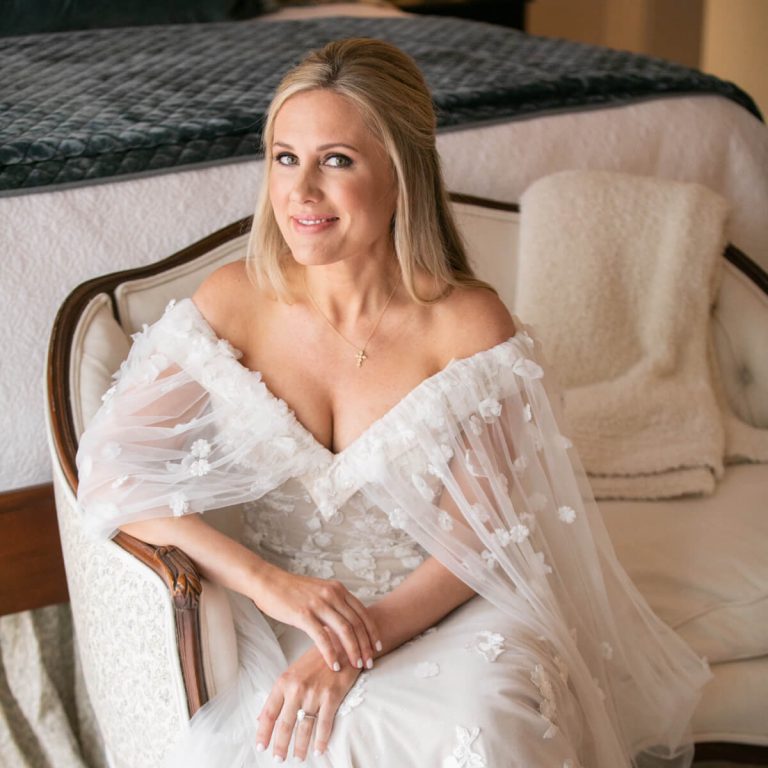 STEPHANIE WENT ABOVE AND BEYOND – WAS IN CONTROL
Stephanie went above and beyond anything expected as our photographer. She was organized, kept me calm, and in control during really inclement weather. We are forever grateful for her!
Tori (Burns) Walker, Bride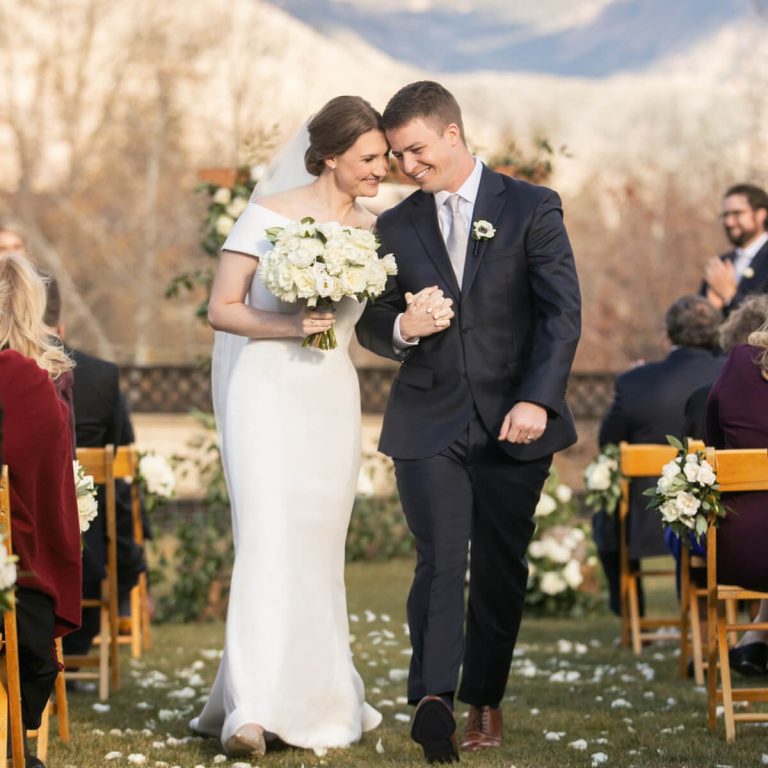 WORKING WITH STEPHANIE WAS A DREAM
We worked with Stephanie for our destination wedding and she was a DREAM. We had to move our wedding due to COVID, and they made the transition to the new plan seamless and made me feel completely at ease.
During our planning meetings, I was able to talk through what was most important to me, and the team was able to meet again if that vision changed. The JCP team was absolutely amazing to work with. Could not have imagined a better weekend!
Read More
Caroline (Stephens) Merrill, Bride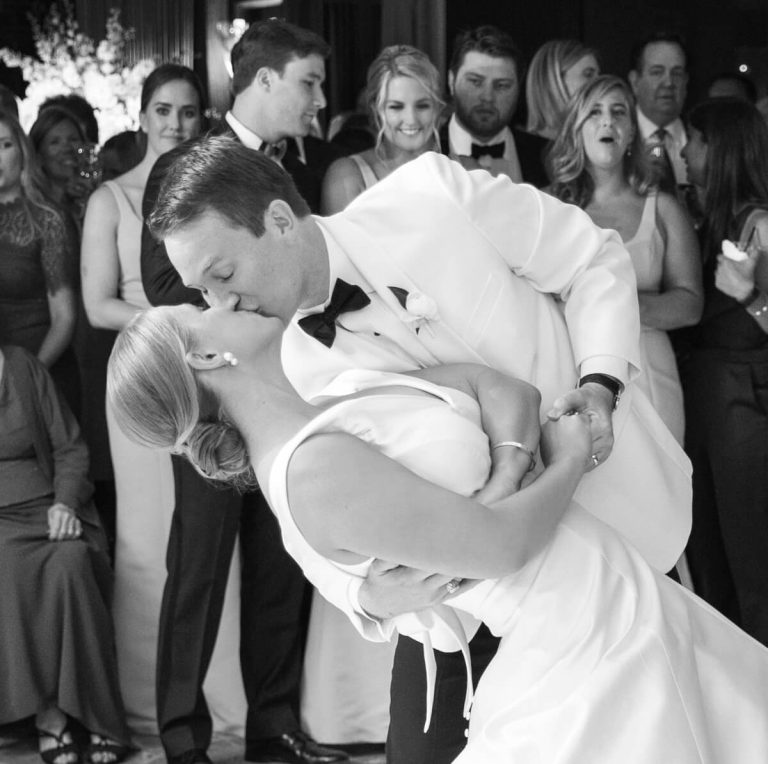 NO STRESS OR ANXIETY OVER PHOTOGRAPHY
The JCP team was exactly what I needed as a bride. They have built out an incredible team that was constantly communicating with me throughout each stage of the wedding planning season and wedding itself. From scheduling and shooting engagement and bridal portraits and the selection meetings after those sessions, to the essential pre-wedding shot-list meeting with our families and Stephanie, the photography aspect of my wedding was the ONLY thing I never felt any stress or anxiety over.
Ann (Jaggars) Matthews, Bride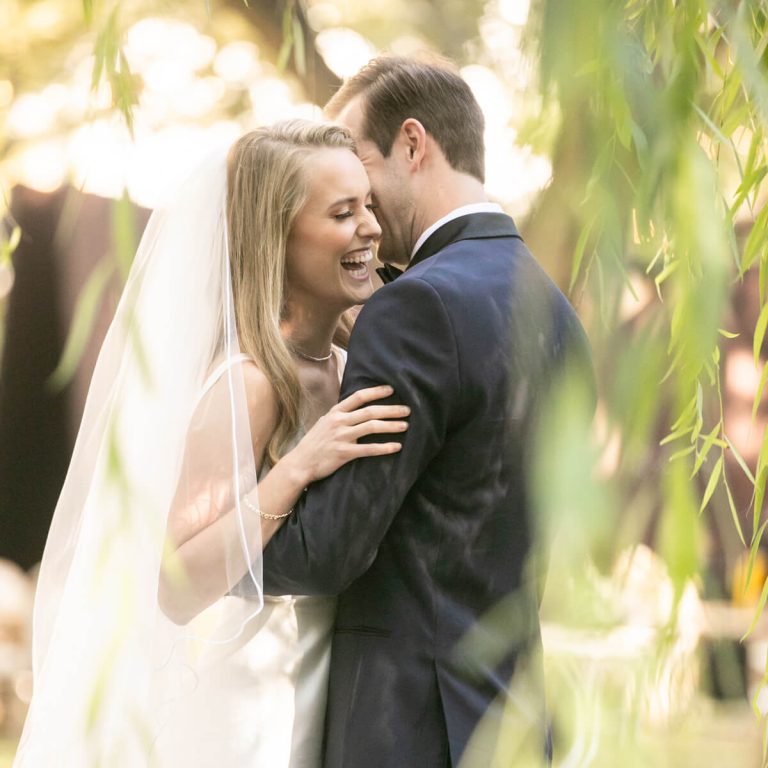 MOST PROFESSIONAL PHOTOGRAPHER – GOT AMAZING SHOTS
John Cain Photography is the most professional photographer I have encountered. They work efficiently to get the shots you want and to provide finished photos in an extremely timely manner. During the reception, I hardly ever noticed Stephanie and her team, and they got some amazing shots.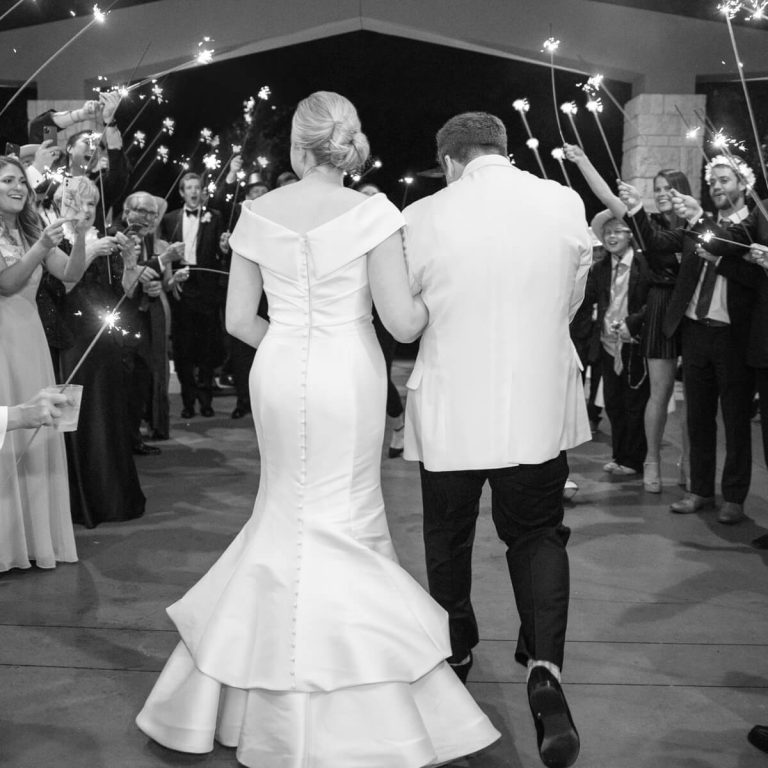 PHOTOS WITH STEPHANIE WERE FANTASTIC
John Cain Photography is the best of the best. Bridals and wedding day photos with Stephanie were fantastic, we loved working with her every step of the way!
Emily (Interrante) Sartain, Bride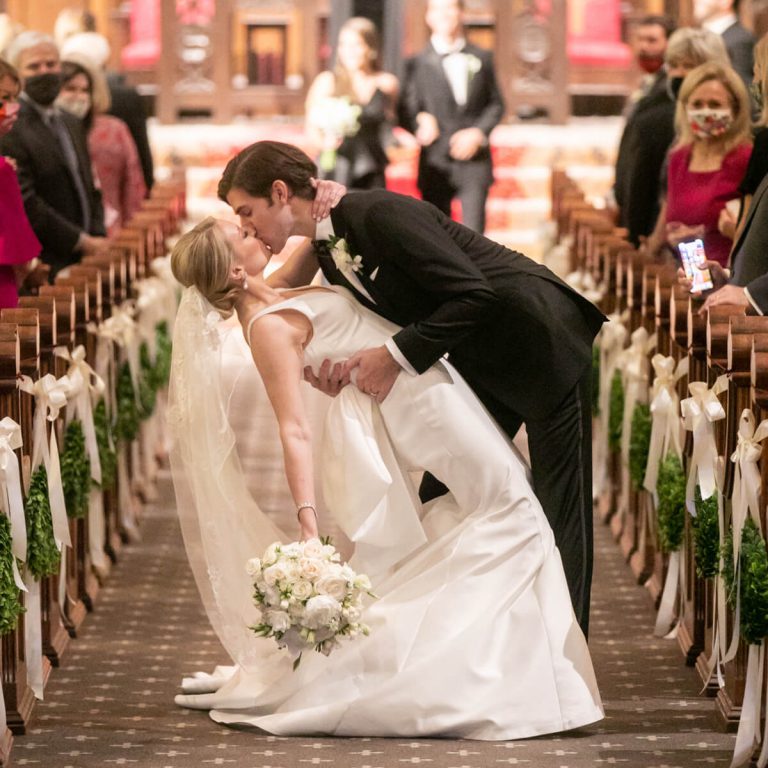 STEPHANIE ACCOMMODATED EVERY REQUEST FLAWLESSLY
From start-to-finish, the attention to detail and customer service is unparalleled. With Zoom calls for out-of-town brides/mother-of-the-brides and an evolving wedding day with COVID at play, Stephanie and her team accommodated every twist-turn and request flawlessly and with a smile!
Christina (Stith) Heins, Bride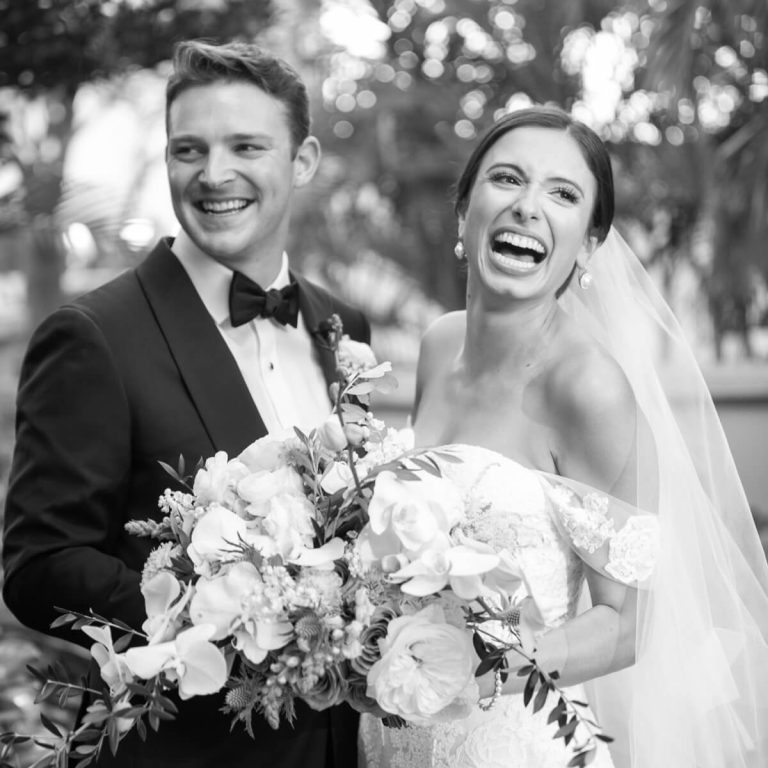 I HAVE REFERRED YOU TO EVERYONE I KNOW!
I have referred you to everyone I know! Hands down the best vendor and we wished all groups had your organization and communication skills!
Taylor (Press) Smith, Bride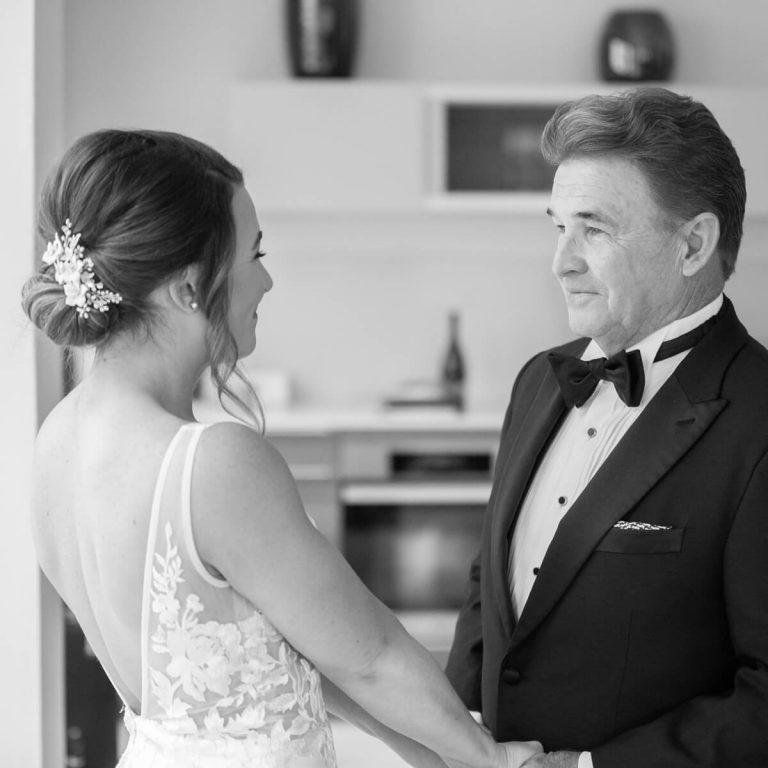 HIGHLY EXPERIENCED
On time, great communication, organized, highly experienced, courteous.
Mr. David Strickland, FOB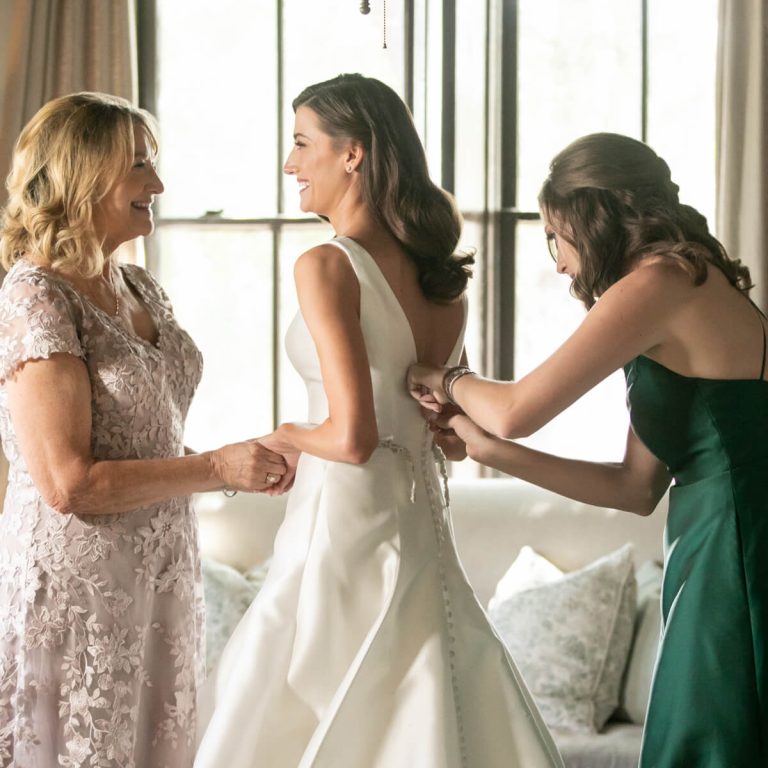 LISTENED & EXECUTED
The photography team listened and executed our requests.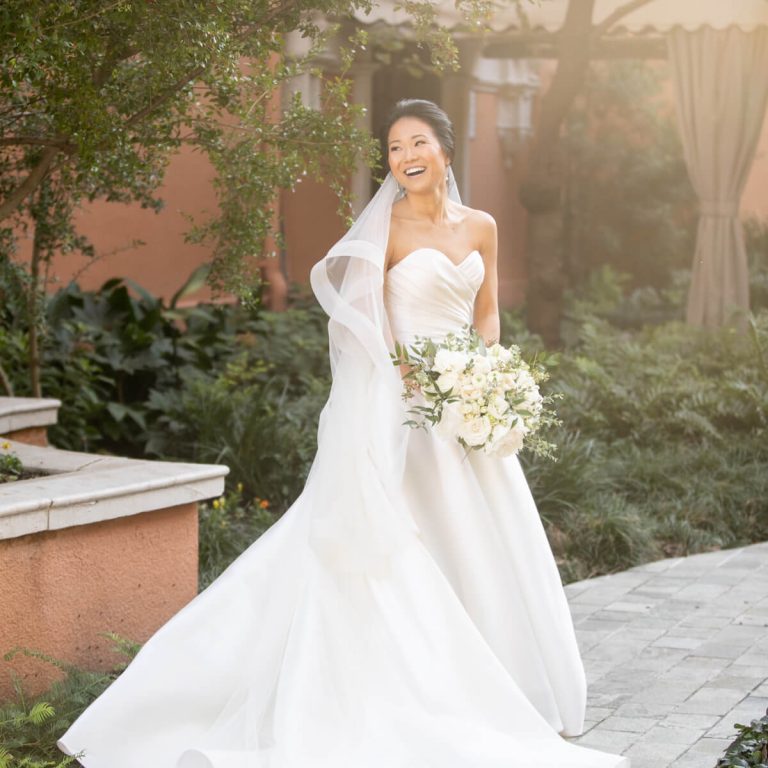 STEPHANIE CAPTURED WARMTH AND LOVE
From our initial contact to our last goodbyes, John Cain has cared for us and our needs as if we were family. Stephanie truly captured the warmth and love of our wedding in ways we can cherish for a lifetime. By the end of our wedding, they felt less like our photographer and more like a close family friend. Without question, all of our future family photographs will be through John Cain. See you all soon!
Rei (Iwase) Lierly, Bride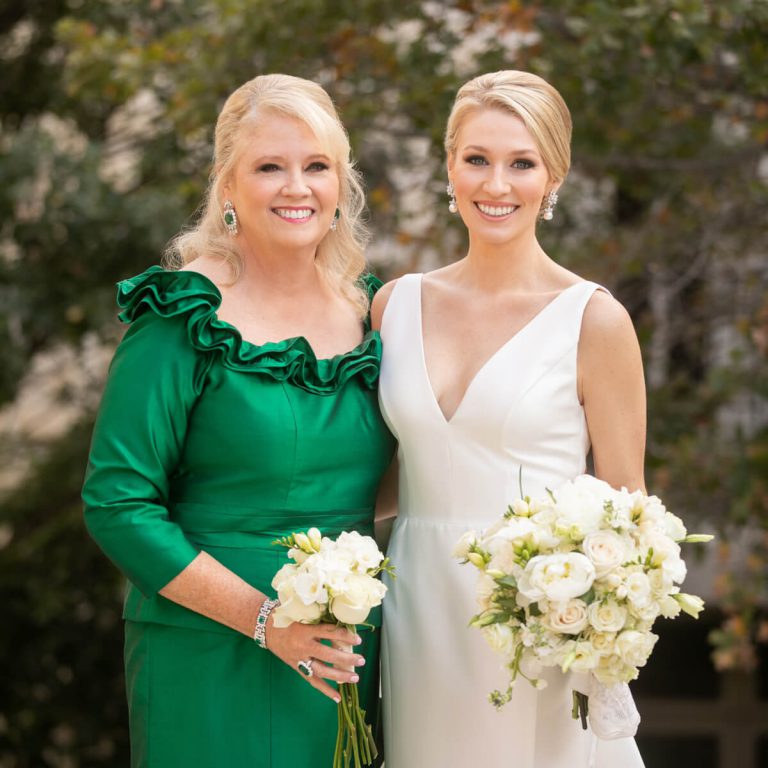 TRULY EXCEPTIONAL
John Cain Photography is truly exceptional!! I have to say as a mother of the bride when you have so many things on your mind, I knew we were in great hands. I honestly didn't worry about the photographers capturing our moments or what the end product quality would be.
We had a meeting with Stephanie to thoroughly go over every shot we wanted or could expect and that was comforting. Super professional, super personable, super quality that's John Cain!!
Read More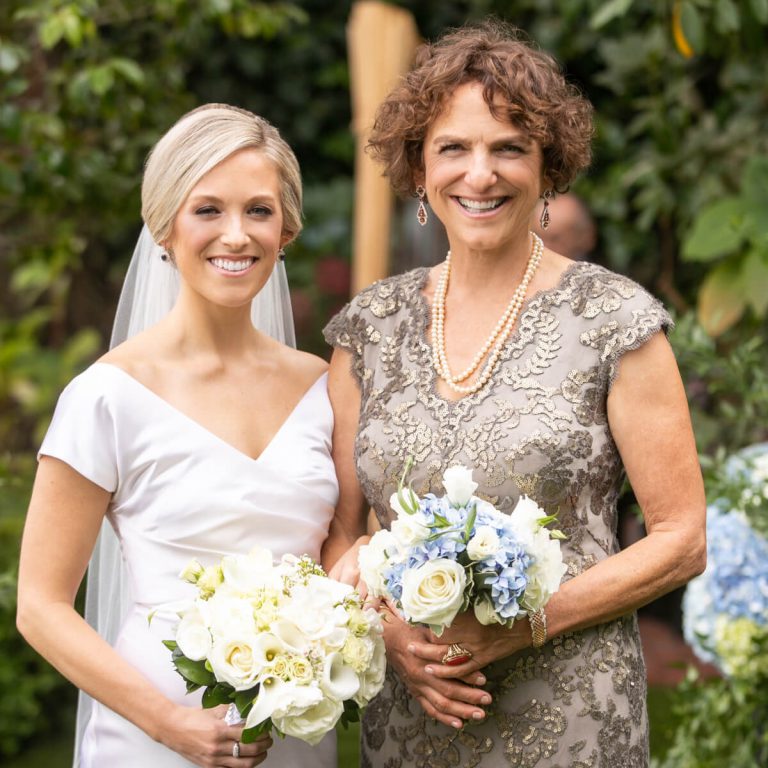 STEPHANIE WAS PROFESSIONAL, KIND, PRESENT AND INVISIBLE
Stephanie was professional, experienced, non intrusive, kind, excited for us, and had excellent service. The perfect combination of being present and invisible – I loved the team!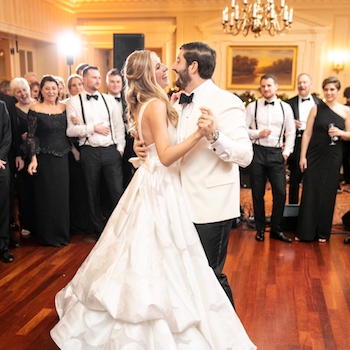 …AND THAT IS WHY THEY ARE WORTH EVERY PENNY
You and your team are exactly what you want and do things that you didn't know they would do… and make you say, and that is why they are worth every penny. Some examples are, getting on the dance floor jumping up and down (blending in) and taking pictures, always being there the second they see a guest go to take a photo with one of their phones, making sure everyone in the photo is perfectly positioned, the list goes on and on.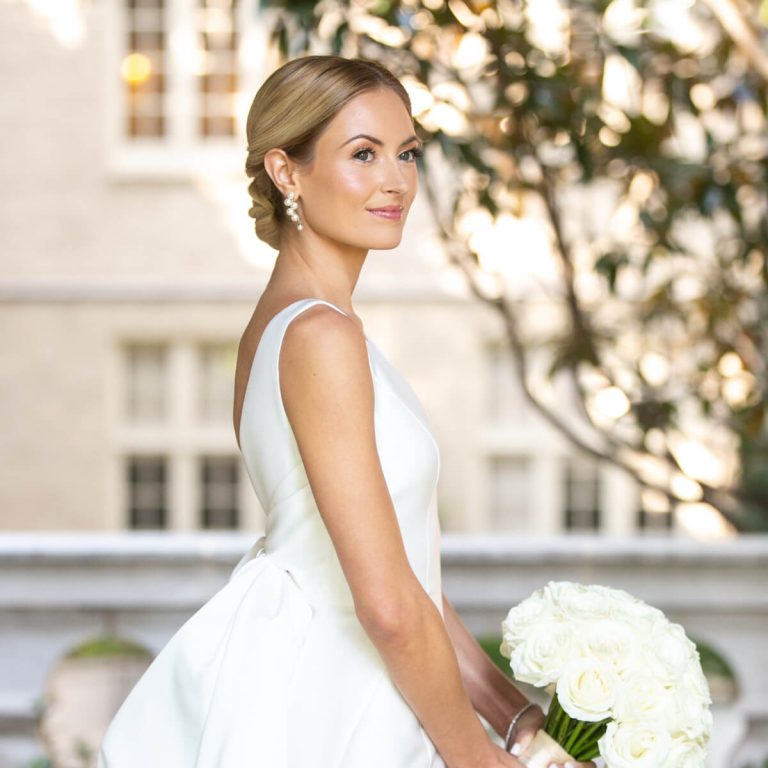 BEST EXPERIENCE EVER
Best experience ever! Y'all made the entire process so fun and I never felt stressed. The communication and overall service was outstanding!
Emily (Barge) Campbell, Bride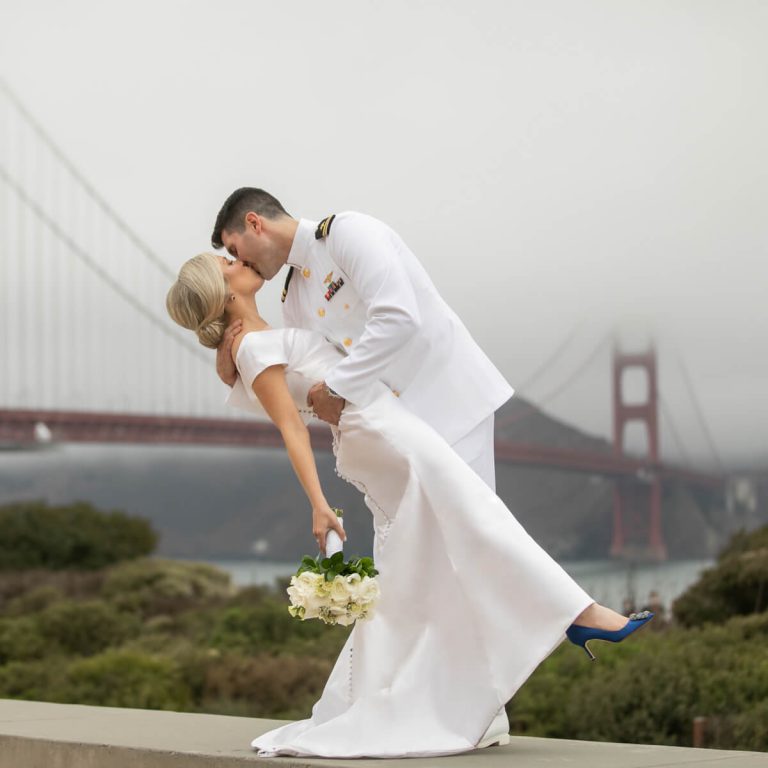 CANNOT RECOMMEND MORE HIGHLY
The John Cain Team is the absolute best!! The experience from start to finish has been flawless – every detail accounted and planned for. I felt so taken care of and comfortable with Stephanie. The pictures are perfection. I cannot recommend the John Cain team more highly. They capture the pure joy of your wedding day and ensure you have memories to last a lifetime.
Shaney (Soderquist) Goossens, Bride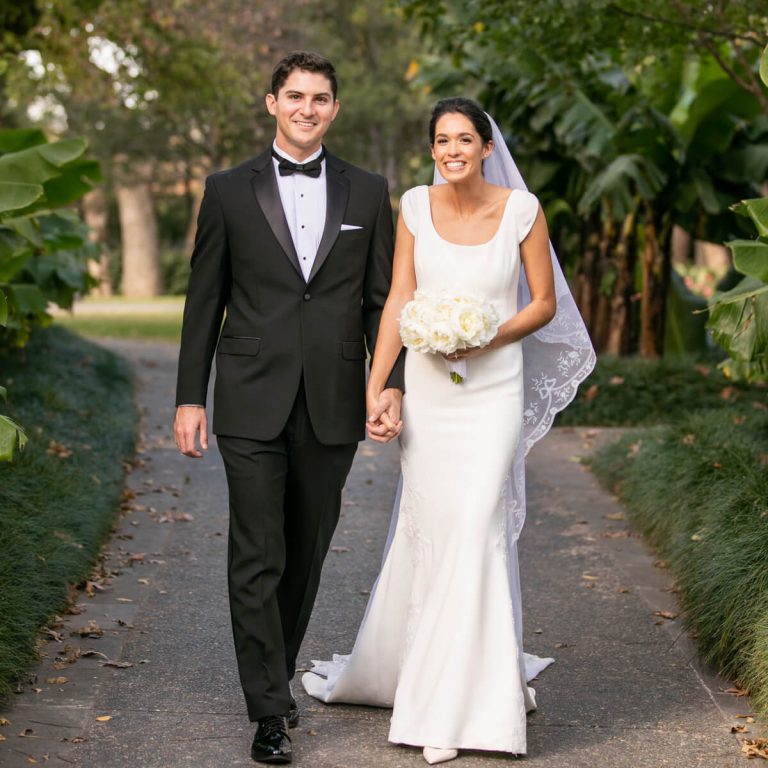 COULDN'T BE HAPPIER WITH THE WAY THE PHOTOS TURNED OUT
My experience was wonderful. Working with Stephanie made our day so much fun! It really felt like we were taking pictures with our friends and just having a great time- I couldn't be happier with the way the photos turned out or with the level of service that the team provided!
Anna (Harrington) Middlebrooks, Bride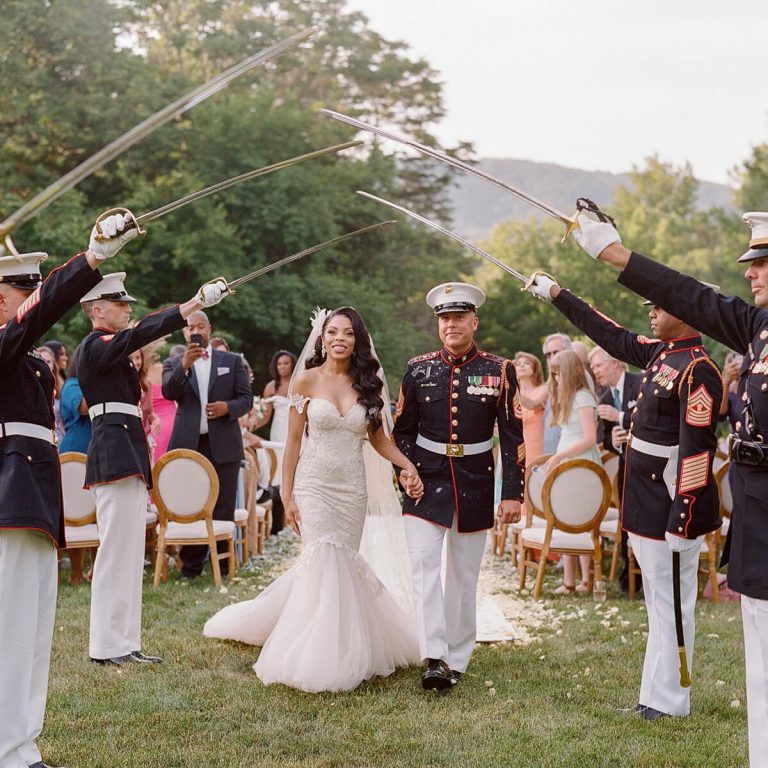 HIGH END PHOTOGRAPHY
John Cain provides high end photography and best of all A+ customer service.
Echoe (Malone) Garber, Bride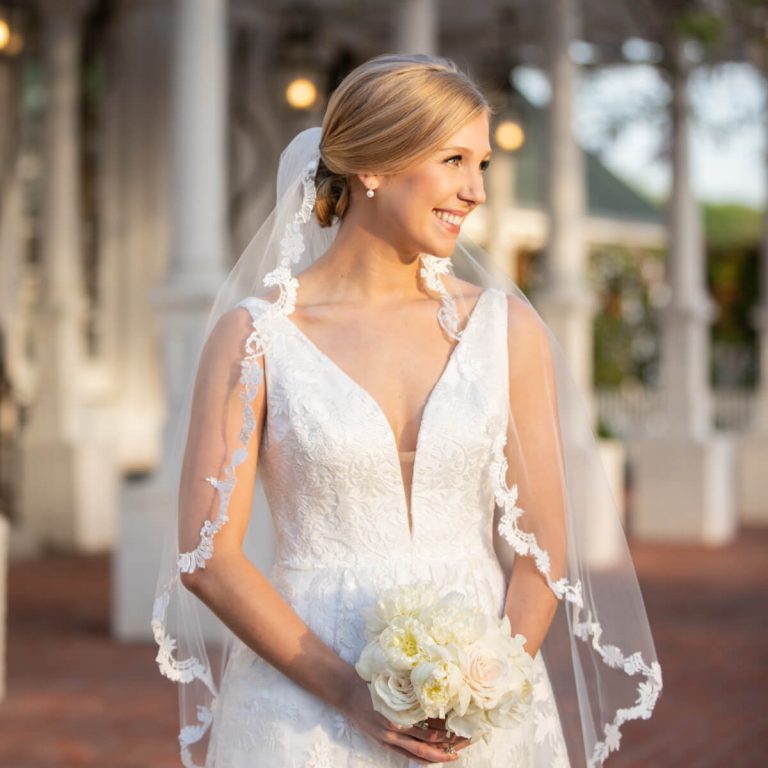 STEPHANIE DIDN'T MISS A BEAT – OVERJOYED WITH EVERY PHOTO
The best investment I made was picking the best photographer I could possibly find. At the end of the day all you have is your husband and the pictures. You probably won't remember the flowers or the music or even what you served for dinner but the pictures will hang on your walls for the rest of your life!
Stephanie was also an ANGEL and knows her stuff and was so kind and helpful and caring on the actual day of. She was more of a friend than a photographer and could tell when I needed anything, whether it be lip gloss, water or just a deep breath. She and the entire team didn't miss a beat and we were just so overjoyed with every photo from engagements to bridals to the actual wedding day. The entire process was so seamless and your team went above and beyond!
Read More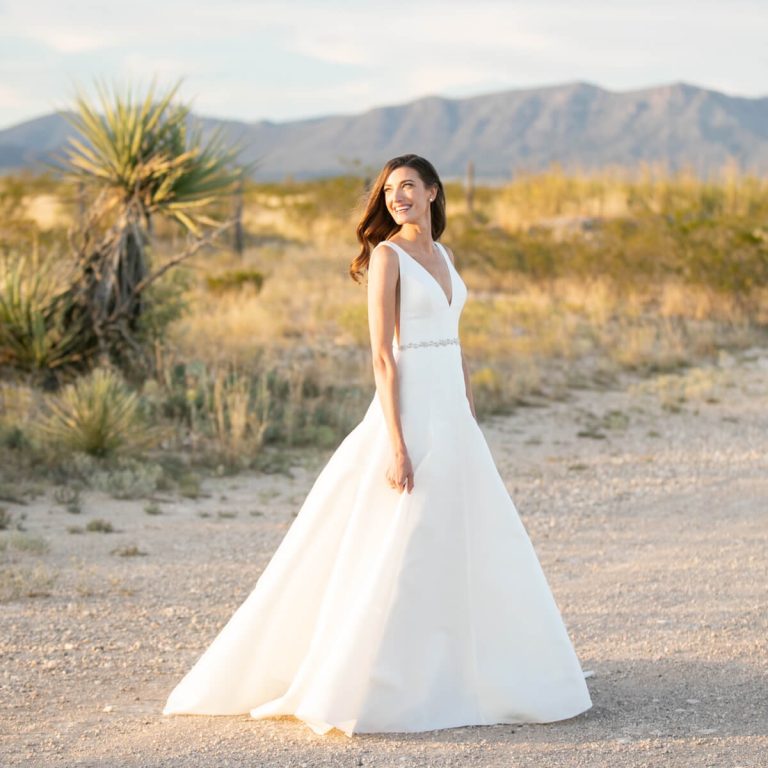 SHE WAS PATIENT, FLEXIBLE, ASSERTIVE AND MADE ME FEEL COMFORTABLE
I have already told everyone I know engaged, married, single, or strangers, that choosing John Cain Photography was the best decision Ben and I made for our wedding. I was a little nervous since our wedding was not a typical John Cain wedding in that it was maybe not as extravagant or large, but from the very beginning those concerns were put at ease. Every time I interacted with anyone from the John Cain team, they made me feel like our wedding was a priority and that they were so excited to get to be a part of it.
I am a control freak and planner, and the John Cain team was the only team more organized than me. Each member of the team was friendly, professional and gives 110%. This allowed me to relax and gave me one less thing to worry about when it came to the wedding. Even the experience of going to the studio for planning meetings or selecting engagement prints was always fun and something I looked forward to.
When it comes to the photos themselves, they are amazing and beautiful! I just love looking at them and I have only seen the preview. The first look photos and photos of Ben and I on the outside of town are better than I could have dreamed up. Stephanie also captured so many moments that I didn't even know she was there, such as a quick prayer with two of my bridesmaid before we walked down the aisle.
Besides taking beautiful photos, Stephanie was wonderful to work with. She was patient with our dog Kensi and never acted frustrated, even though she wasn't the easiest subject. We were at least 30 minutes behind on the timeline and Stephanie caught us up and got us back on schedule. She had done her research and knew what to do and where to go on the wedding day. She was flexible when things went wrong and were out of our control, like the donkey not cooperating or a car being parked in front of the hotel for our pictures. She was assertive and directed people while still being kind and made the whole picture process painless. While she took charge with everyone else (which was great because I didn't have to), with Ben and I she was fun and laid back and made me feel so comfortable. Stephanie directed us and gave us tips for things to do, but she let us have fun and didn't make it feel like if we missed anything it was a big deal. She helped with non-photography things like keeping us on time, assisting with my bustle, or getting us drinks. Besides Ben, I was probably most relaxed standing by Stephanie that day. Stephanie made me feel like me, Ben, our family and our wedding were special and beautiful! I am sad I don't get to spend more time with her now that the wedding is over and am trying to make her my friend! However, I plan to use John Cain for every family portrait forever, so hopefully we get to work together again!
There are a lot of people out there who can take beautiful photos, but I would be surprised if any of them have the commitment to organization, attention to detail, and amazing customer service as the John Cain team; or are as delightful and fun to work with! Thank you!!!
Read More
Tedi (Clancy) Ramsey, Bride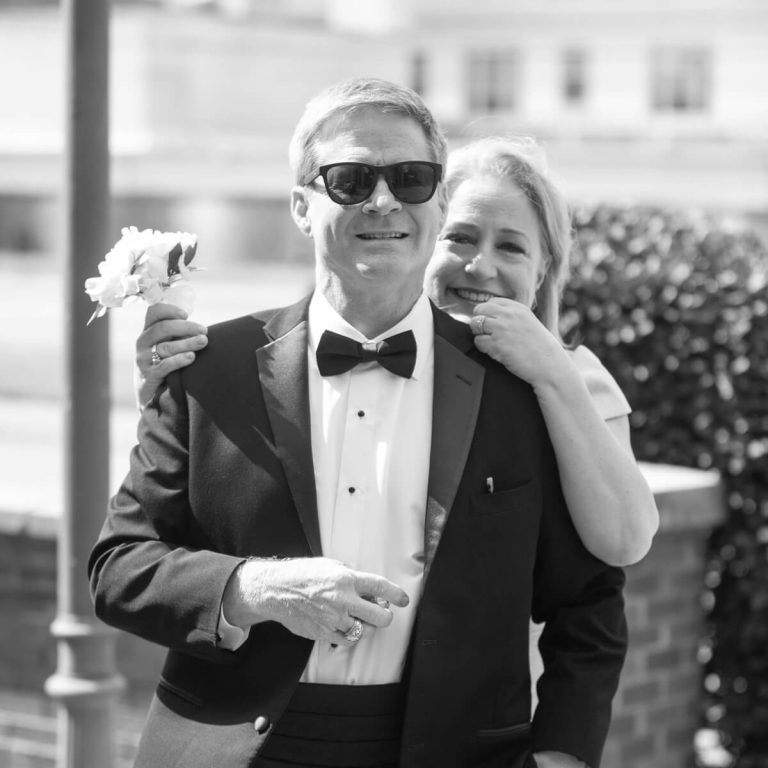 SHE CAPTURED PERSONALITIES OF SUBJECT AND THE COMPLETE JOY
From our first meeting with Stephanie and the crew, we were treated like their most important clients. Communication was amazing throughout my daughter's year-long engagement. I have never really loved event photos, but Stephanie apparently has a magic touch. Every single photo that we have seen has been absolutely stunning. She captured the personalities of the subjects and the complete joy of the occasion.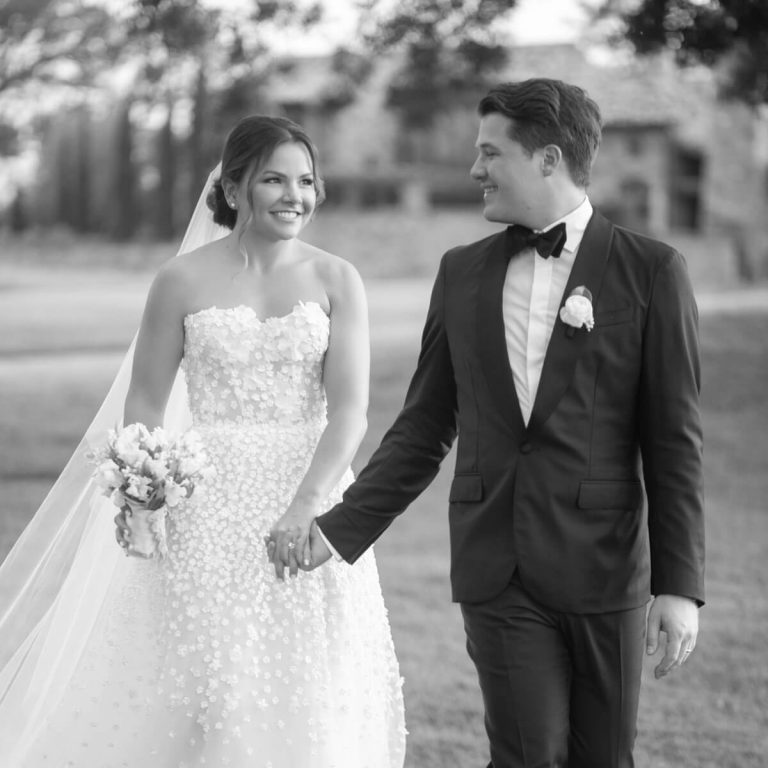 SHOUTOUT TO THE AMAZING STEPHANIE
I cannot put into words how amazing the John Cain team has been! Everything has been so professional and seamless from day one! Special shoutout to the amazing Stephanie for making our day so special!
Taylor (Sutton) Sadau, Bride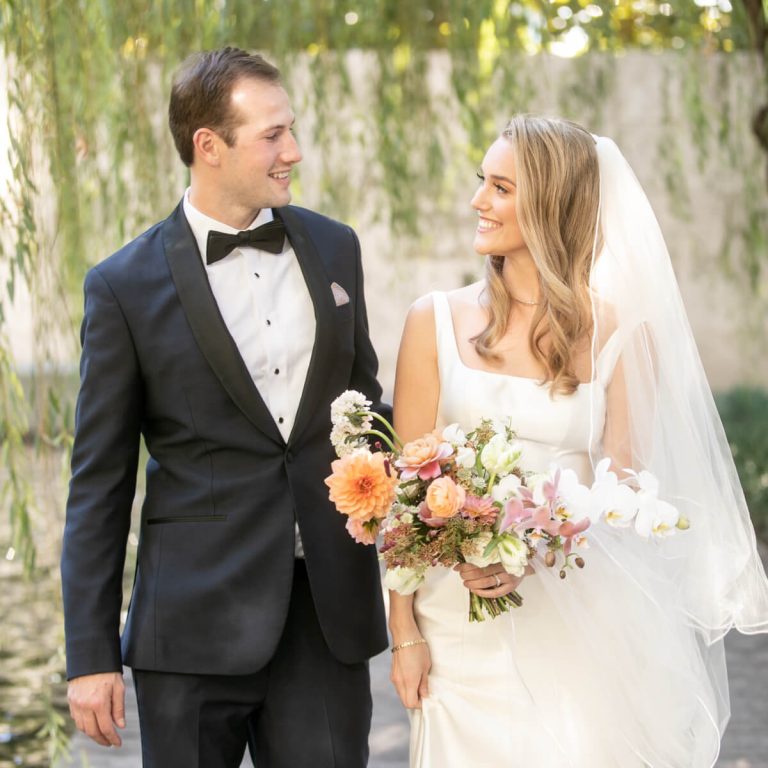 STEPHANIE WAS CALM, DECISIVE, YET FLEXIBLE
The whole John Cain team valued what we valued and advocated to capture the moments that our family treasured. Stephanie was calm, collected, decisive, and yet flexible. They listened and responded intently.
Kate (Krikorian) Burrin, Bride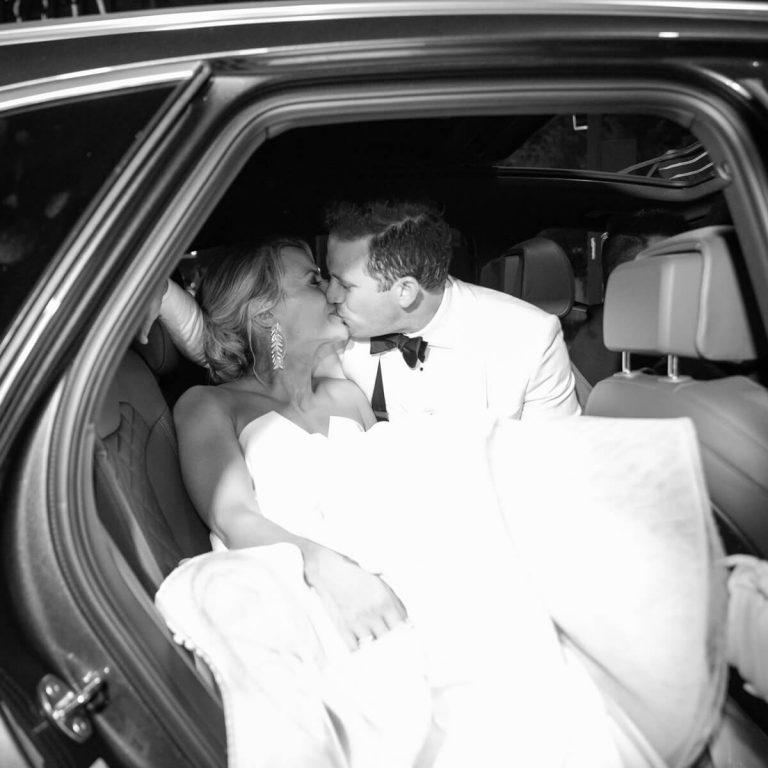 LISTEN TO THEIR CLIENTS
Highest quality of service, detail oriented, listen to their clients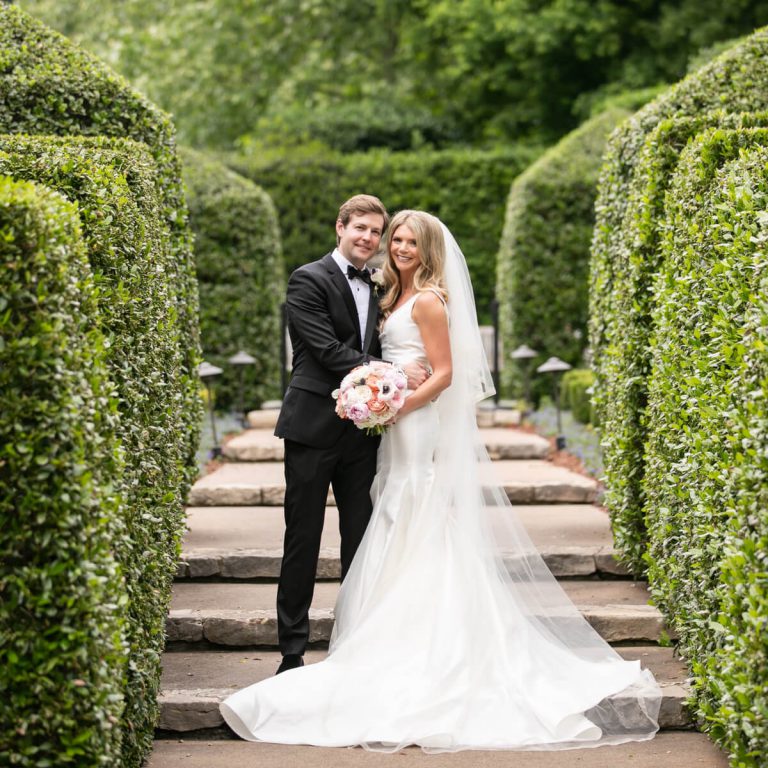 STEPHANIE WAS SUCH A DELIGHT TO WORK WITH
Stephanie was such a delight to work with! Stephanie's efficient, yet fun loving technique made pictures go so smoothly. From day one I knew I was in good hands. The team's marketing, planning, and photos were all outstanding. I'd highly recommend John Cain to anyone seeking the best!
Ali (Foltz) Patton, Bride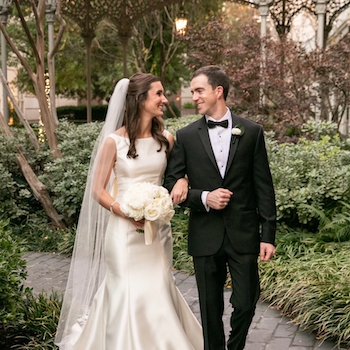 WORKED WITH STEPHANIE – SO HAPPY WITH OUR PHOTOS
John Cain and his team make capturing the important moments, feelings, and details of the evening look effortless! We worked with Stephanie and are so happy with our photos and look forward to sharing them with family and friends for years to come!
Jackie (Guevel) Harrison, Bride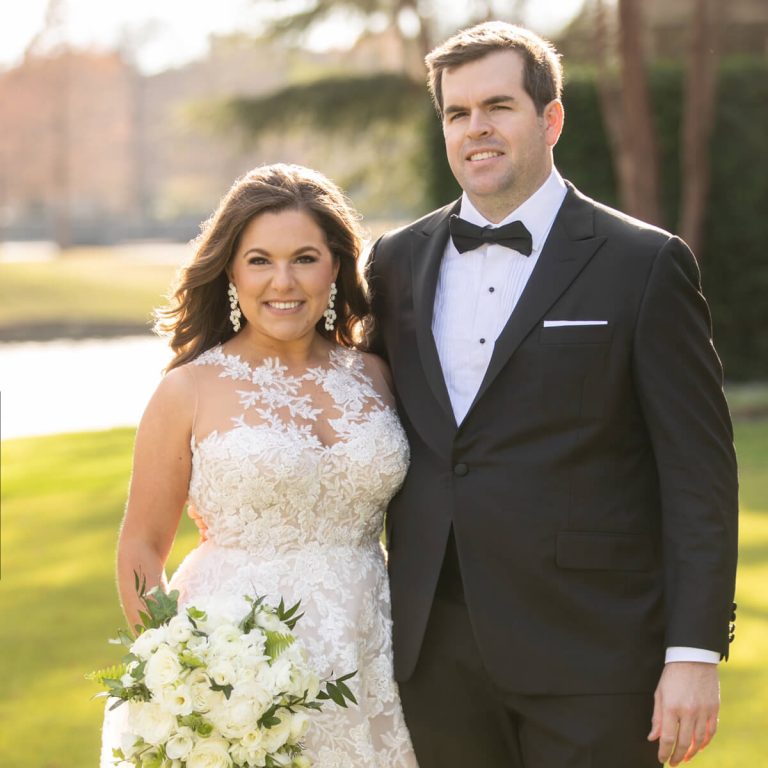 STEPHANIE WAS ABSOLUTELY PERFECT
John Cain Photography truly went above & beyond in each and every interaction from the initial consultation through to receiving our beautiful photos. As a bride, their team always made me feel so special and 'bridal'. My lead photographer, Stephanie, was absolutely perfect for my wedding day and had the best demeanor. She made sure we got all the shots I wanted while keeping the day stress free and running in time. One of my favorite vendors for the entire wedding!!
Ashley (Fuqua) Fleck, Bride
ONE STEP AHEAD
Y'all Rocked! I never once had to worry about the photography aspect of the wedding. Always one step ahead of me and everything perfectly executed. We couldn't have asked for a better experience.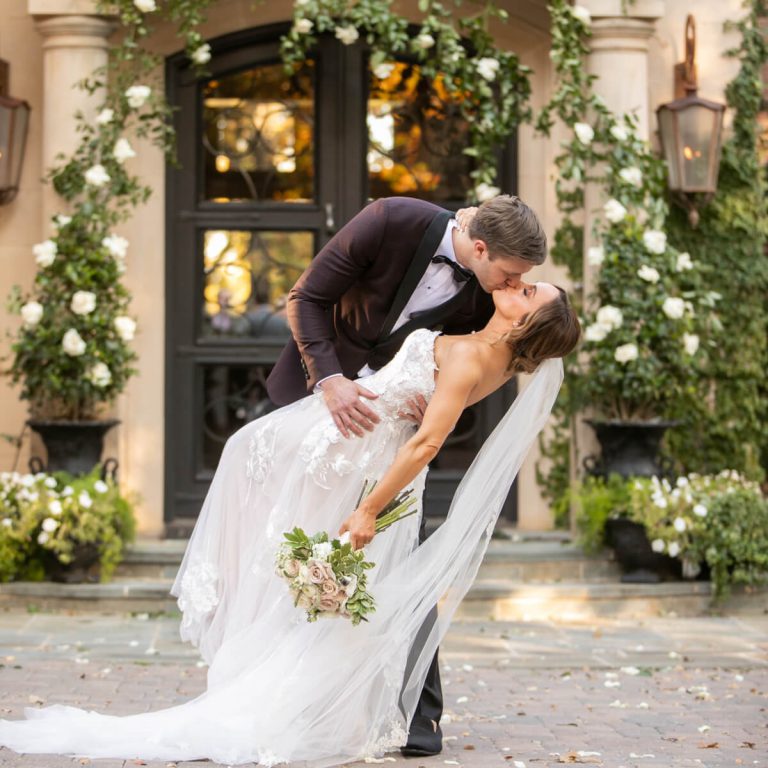 I CANNOT SAY ENOUGH GOOD THINGS ABOUT STEPHANIE
I cannot say enough good things about Stephanie from John Cain photography. She was so kind, so natural, and took the most beautiful photos.
I honestly wasn't feeling overly beautiful until I saw the photos from our wedding!! Thank you so much John Cain and Stephanie- we will be recommending you all to everyone we know!!!
Read More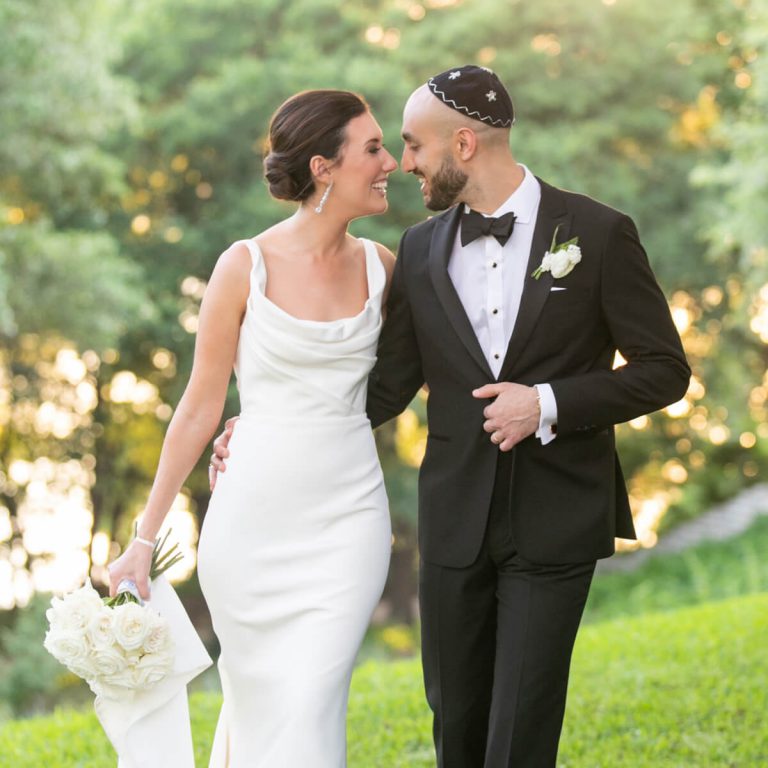 STEPHANIE WAS PERFECT
You need John Cain! Stephanie was perfect the entire night. I truly can't thank y'all enough.
Shea (Geyer) Bakhshian, Bride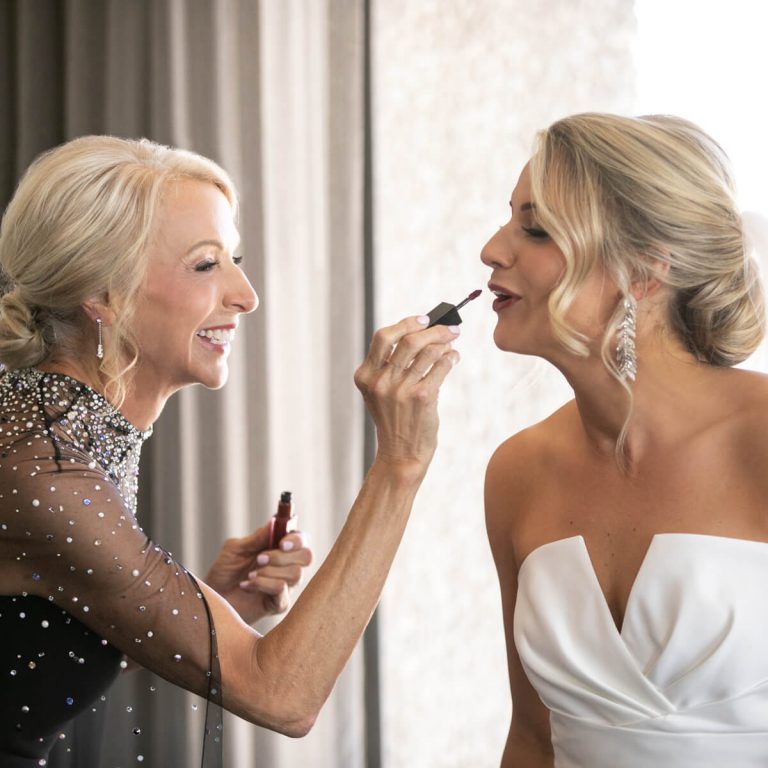 STEPHANIE WAS JUST THE BEST – SO GREAT TO WORK WITH
First class service and product delivery. Kind and patient people and great brand. Stephanie just the best-so great to work with!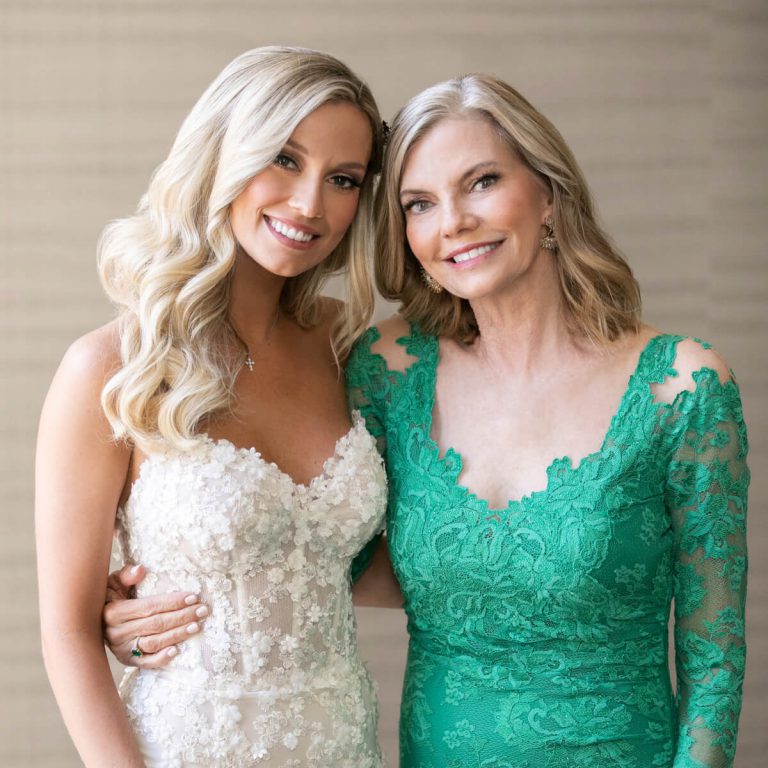 PHOTOGRAPHY NOT ONLY THE BEST, BUT YOU WON'T FIND A HARDER WORKING TEAM
That the photography is not only the best but that they would not find a more organized and harder working team. The bride and groom were made to feel so special on this important day in their lives. Also, Stephanie and her team were so much fun!
Mrs. Randee Rathbone, MOB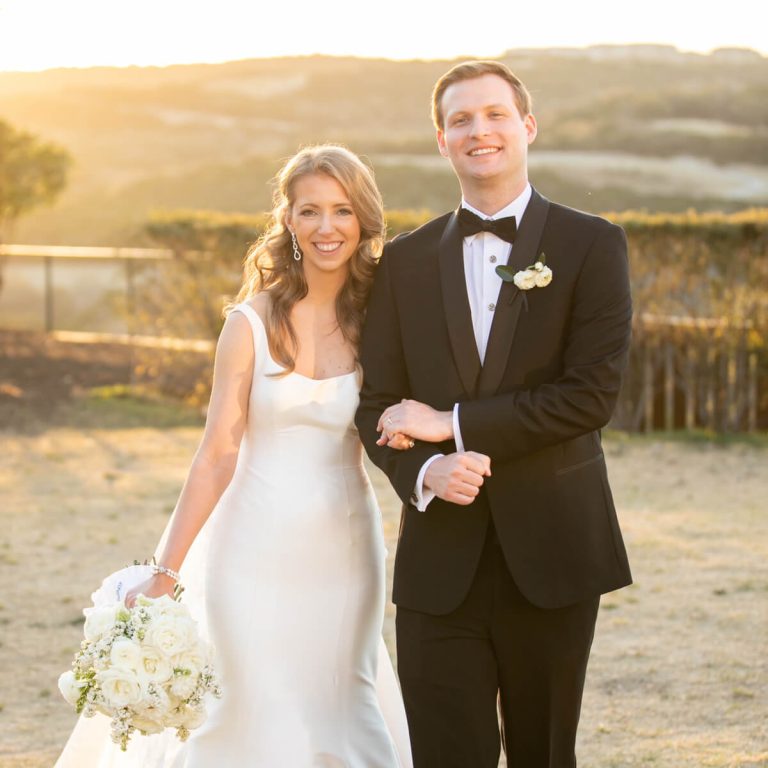 PHOTOS EXCEEDED OUR EXPECTATIONS
The overall experience was well done. Stephanie and associates were professional throughout the day of and brought ease and humor to reception experience. The photos are beautiful and have exceeded our expectations as we are not typically a photographic family.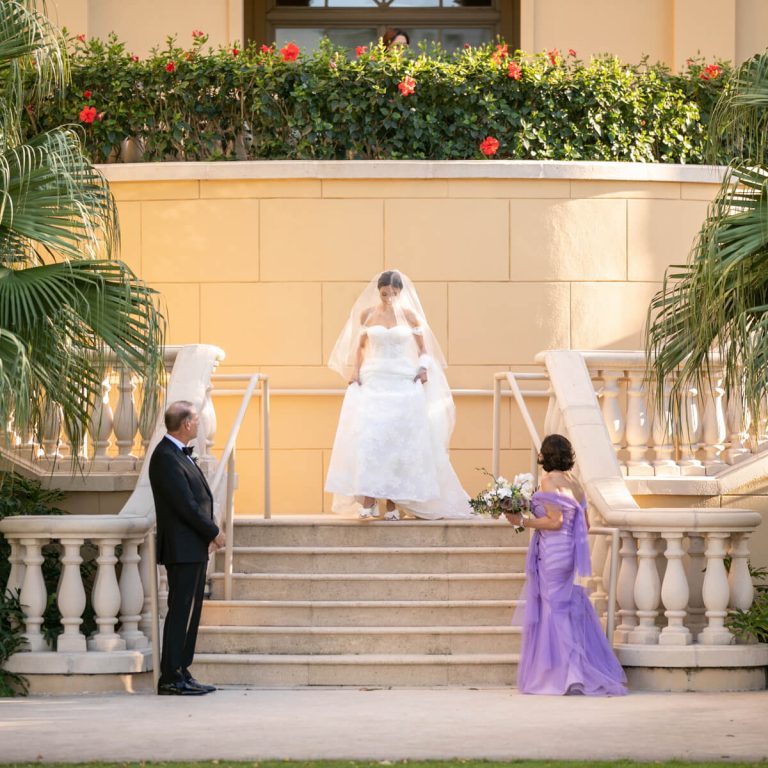 DO NOT WAIT TO BOOK
Do not wait to book John Cain Photography, no matter where you are being married. Not only do you create beautiful memories, but you have a process that makes the operations side of your business work very smooth. It's comforting to me as MOB to know that this team really knows what they are doing…..Their communications skills are amazing.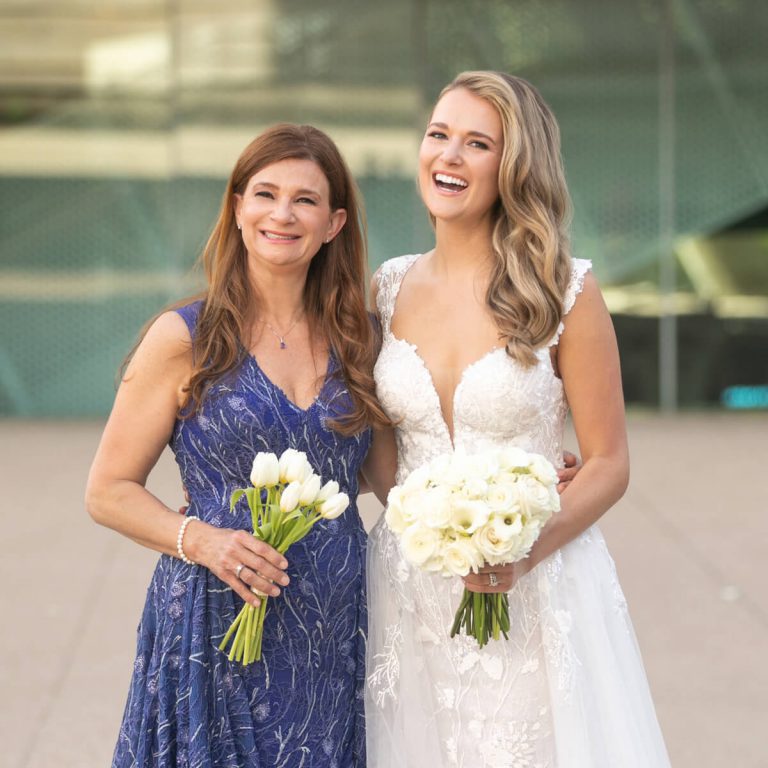 COULDN'T BE HAPPIER WITH STEPHANIE
You think you know what you are looking for in a photographer and then you see their work, work ethic and quality and realize how little you knew. Their team approach was over the top! We couldn't be happier with Stephanie and the entire team.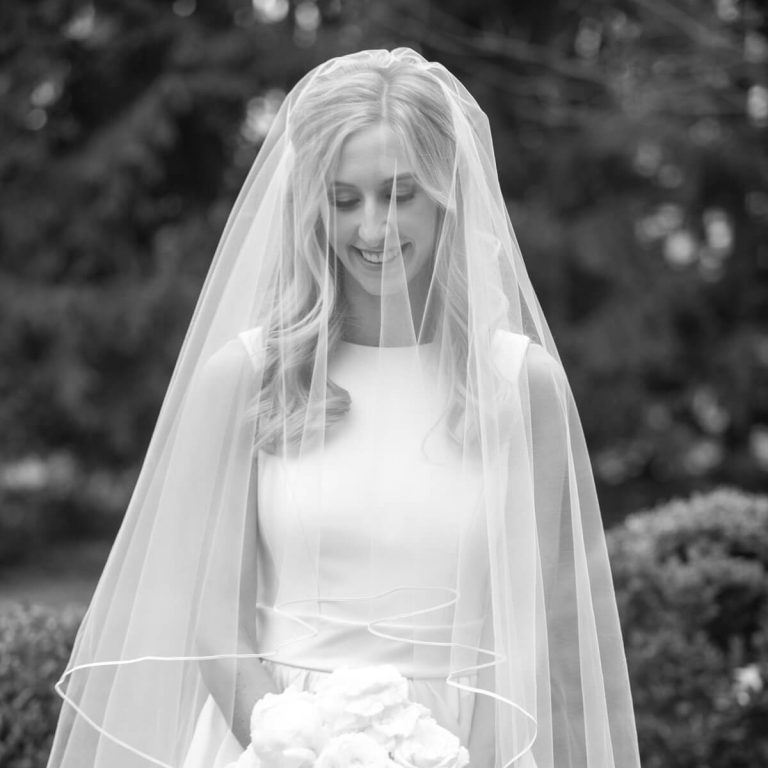 ENTIRE DAY CAPTURED PERFECTLY BY STEPHANIE
Using John Cain will take all your stresses away on your wedding day. From service to capturing photos, they are phenomenal. I felt my entire day was captured perfectly by Stephanie, from getting ready to driving off in our getaway car. Thank you to John Cain!
Alexandra (Hummel) Canina, Bride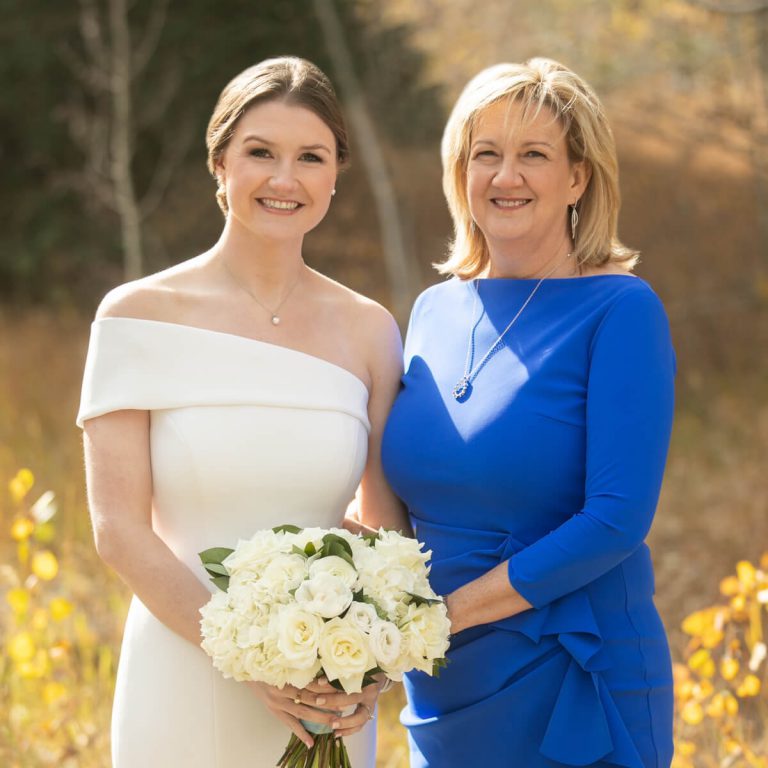 HAD A WAY OF PHOTOGRAPHING WITH THE LIGHT THAT MADE THE PICTURES MAGICAL
Stephanie was wonderful, had a great eye, had a way of photographing in the mountains and with the light that made the pictures magical.
Mrs. Angela Stephens, MOB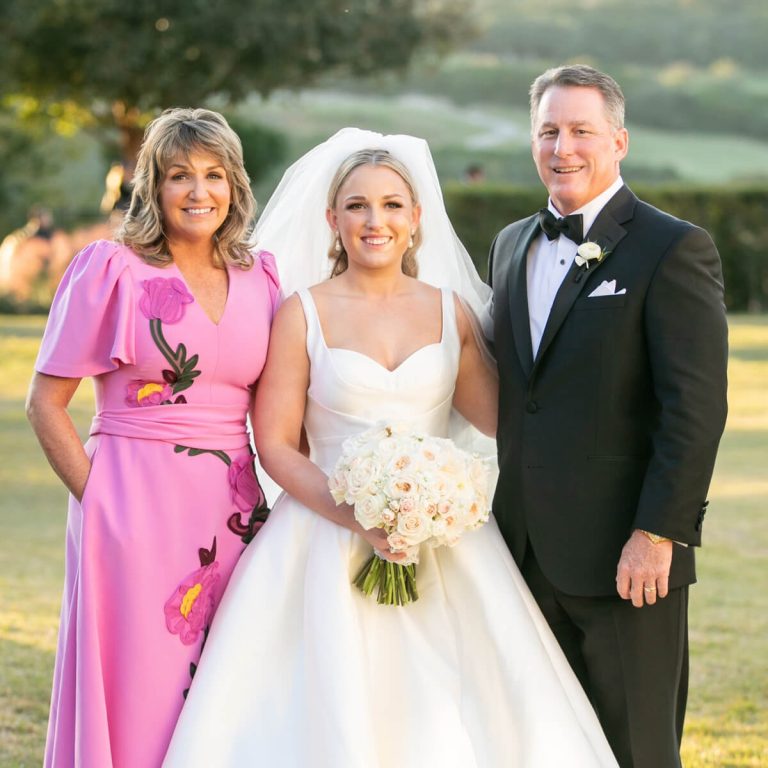 A CALMING FORCE – SHE KEPT THE EVENING FLOWING
Stephanie is wonderful. A calming force. Constantly handing wedding party bottles of water. She kept the evening flowing. She was much more than a photographer!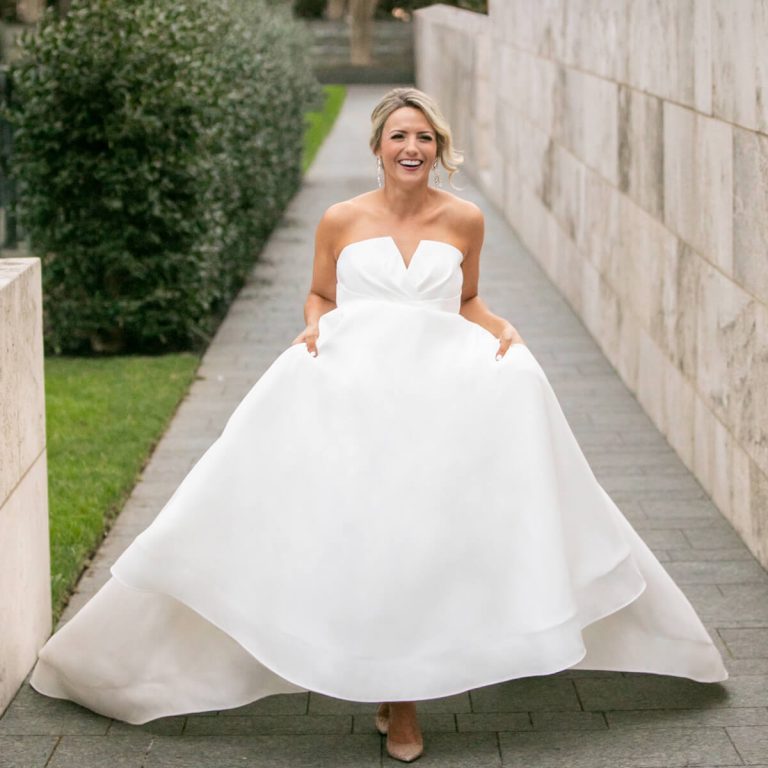 STEPHANIE IS FANTASTIC AT WHAT SHE DOES
Unbeatable customer service, exceptional quality photos, overall incredible experience. P.S. – Stephanie is so fantastic at what she does!
Coral (Zelon) Matheus, Bride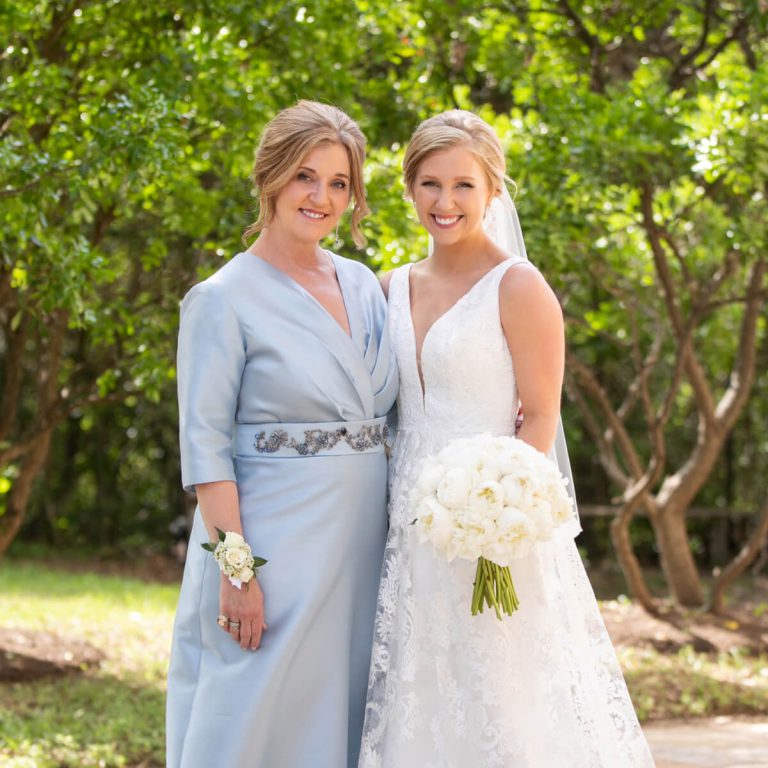 WE JUST LOVED STEPHANIE
We just LOVED Stephanie! The amount of attention that was given to Elizabeth's desires and wishes was AMAZING and beyond anything we could dream!
Stephanie is not just a photographer but a kind, sensitive, person who was genuinely concerned with every single detail. She worked closely with our wedding coordinator, was patient with family members and requests and more than anything attentive to the bride above all. She became like part of our family! We just love her and will adopt her!
Read More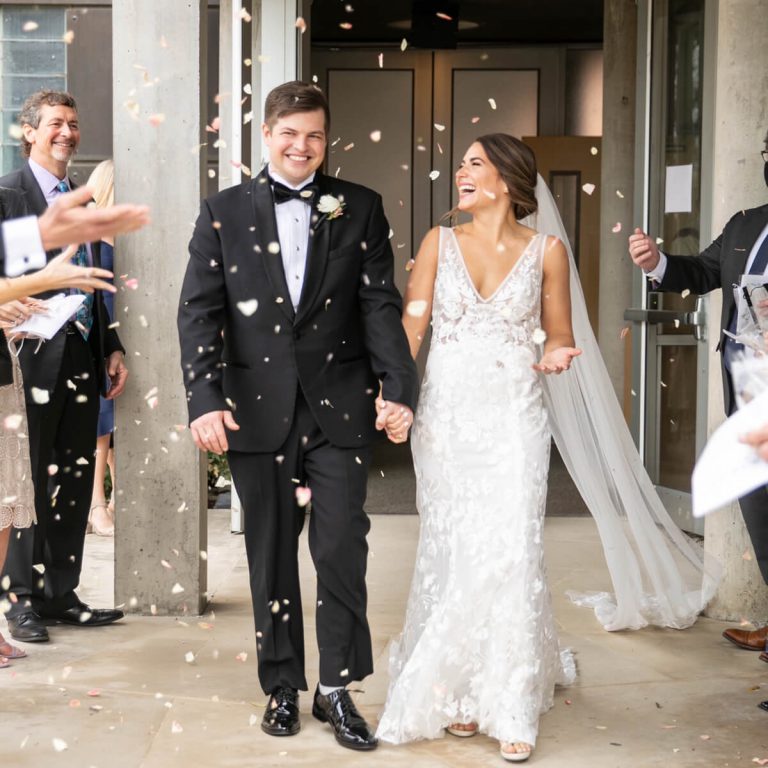 STEPHANIE WAS THE ULTIMATE PROFESSIONAL AND CREATIVE
Moving location and having to find all new vendors for my wedding within 30 days was the challenge of a lifetime but picking John Cain photography was the easiest and best decision I made in the process. I seriously didn't think I could replace my previous photographer but wow did John Cain live up to their reputation and more. From the moment I started talking to the team I felt so cared for and special.
Stephanie was the ultimate professional and creative! They were organized, knowledgeable, and their talent shines through in the photos. Their photos have made me laugh and cry all over again and perfectly capture our special day.
Your team even made certain suggestions on locations for some of the big moments of the day and I'm simply blown away by the outcomes. It's truly like having another planner in your vendor team. My parents have said time and time again that John Cain Photography was the BEST INVESTMENT for the whole wedding. I simply cannot say enough wonderful things about the whole team and how they turned my chaos into calm.
Read More
Brie (Strickland) Miller, Bride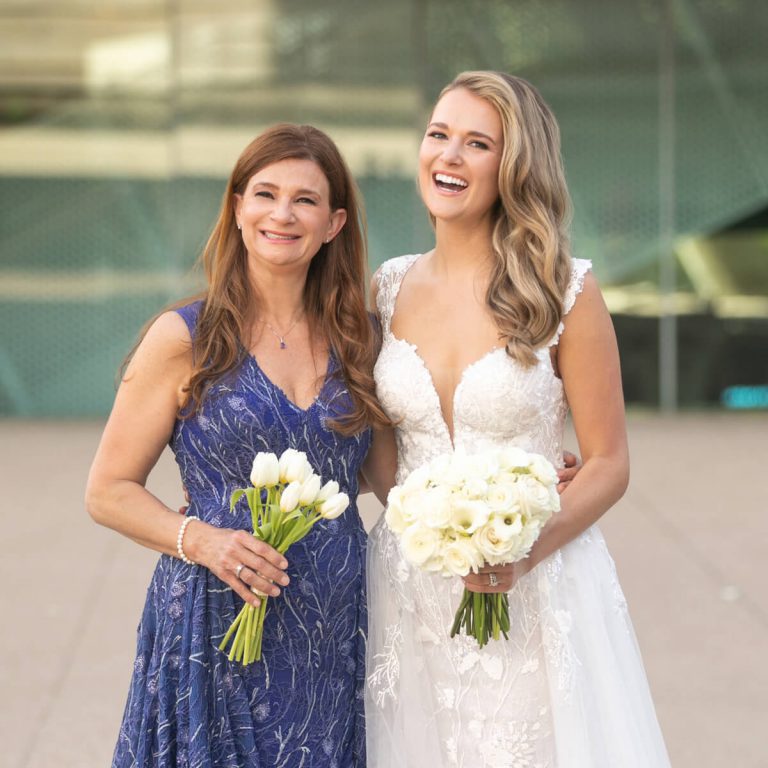 COULDN'T BE HAPPIER WITH STEPHANIE
You think you know what you are looking for in a photographer and then you see their work, work ethic and quality and realize how little you knew. Their team approach was over the top! We couldn't be happier with Stephanie and the entire team.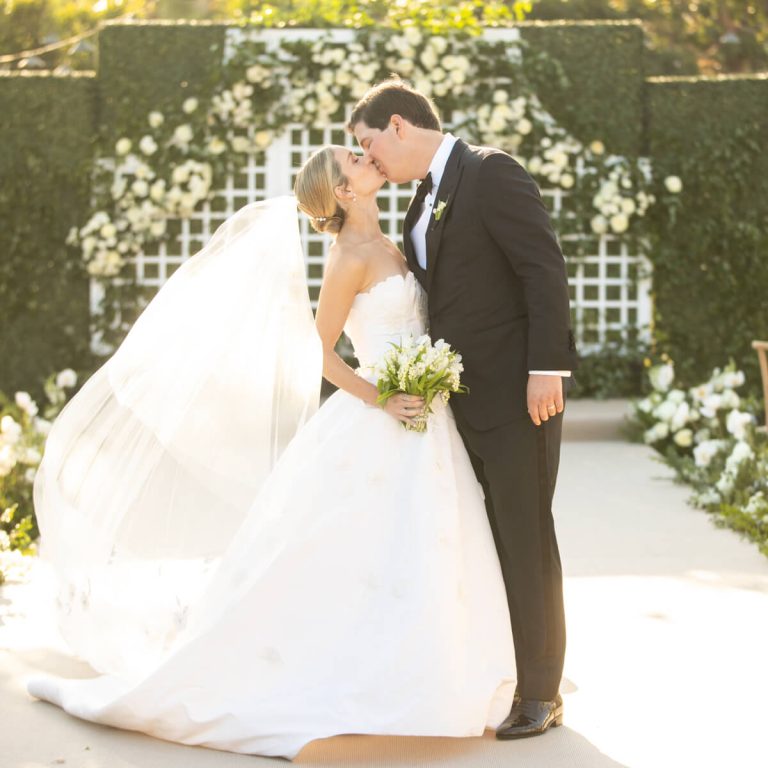 BEST DECISION YOU MAKE
John and his team made the whole experience seamless and fun! So much of wedding planning can be stressful, but the second we talked to John we knew that we were in the right place. Without us even saying anything, he immediately knew what we wanted out of our experience. He and his whole team are so kind and friendly, you immediately feel at ease. They are thoughtful about everything they do, and they do it ahead of schedule!
Besides making the planning process easier, on the day of the wedding Stephanie and John were incredibly helpful! You are with your photographers for the whole day essentially, so having such helpful wonderful people surrounding you on your special day is such a blessing.
On that day, neither of the photographers were intrusive or interrupting special moments for a photo, they blended into the whole day perfectly. Besides all the good things that I could continue to say about the team, the photos turned out more beautiful than I could have ever dreamed. Looking at them brings me so much joy, and I feel as though I have been transported back to that day. They capture the feeling so perfectly!
I can continue to go on for hours about how amazing our experience was, but I can promise you using the John Cain Photography team will be the best decision you make.
Read More
Caitlin (Connor) Neville, Bride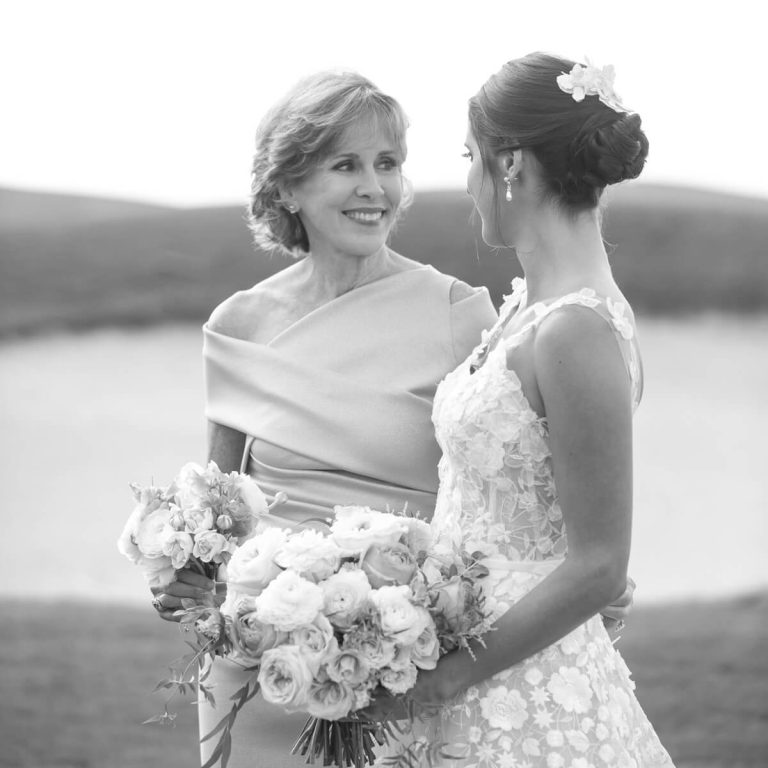 CAPTURED THE MEMORIES – WE LOVED STEPHANIE
We loved Stephanie and the team. They were good photographers and very organized. Your reminders of steps to take and the pre-meeting made sure we captured all the memories we wanted from our wedding in photos. Thank you!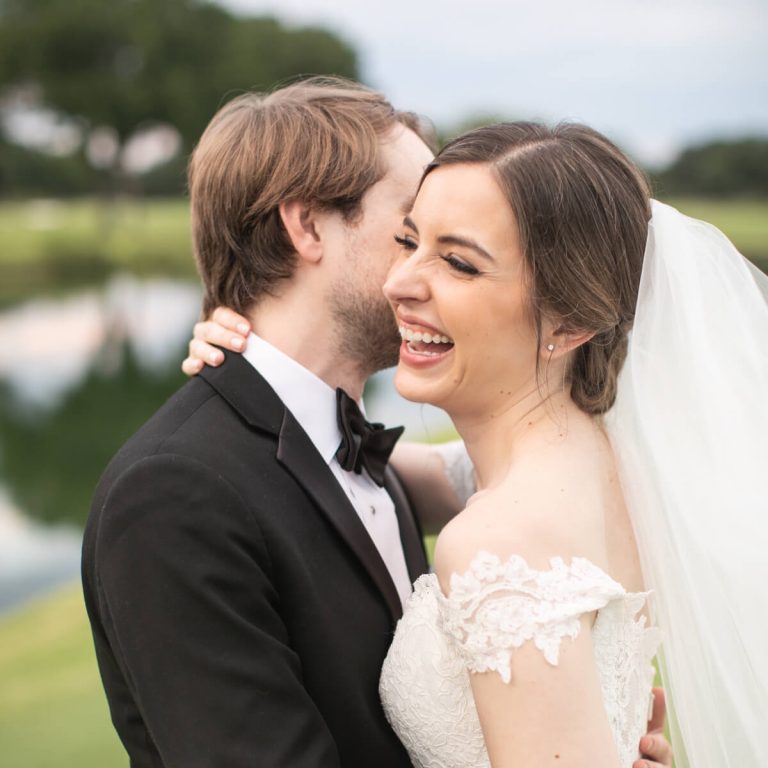 COMMUNICATED EVERY STEP
Picking John Cain took a lot of stress out of a very stressful time. The team communicated every step of the way and we never had to wonder what comes next.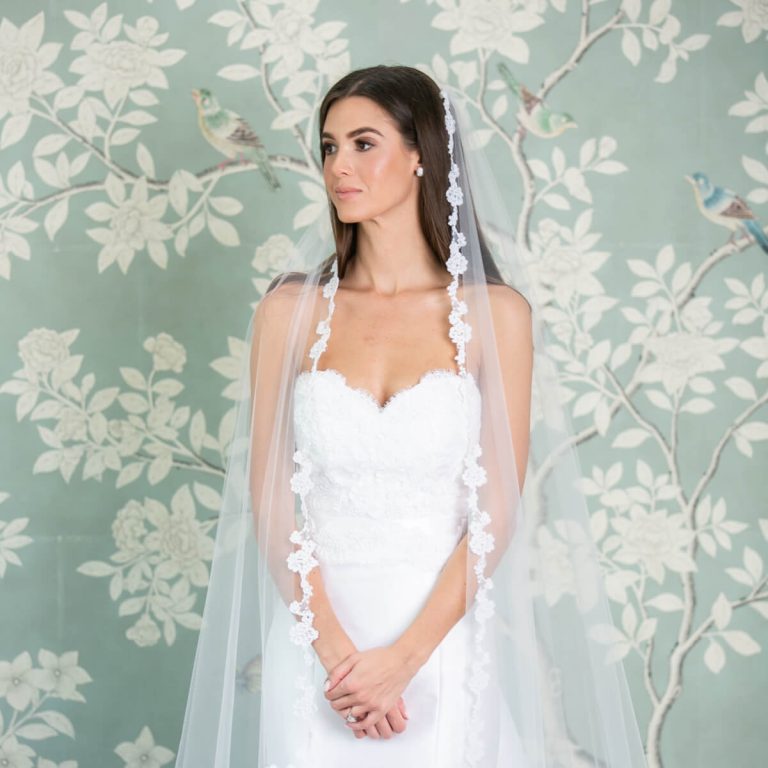 BEST DECISION WE MADE DURING OUR ENTIRE WEDDING
John Cain Photography was the most organized part of our wedding!! We LOVED having you all with us in San Miguel. You made us feel so relaxed and comfortable! Best decision we made during our entire wedding was having John Cain Photography!
Alicia (Crenshaw) Neurohr, Bride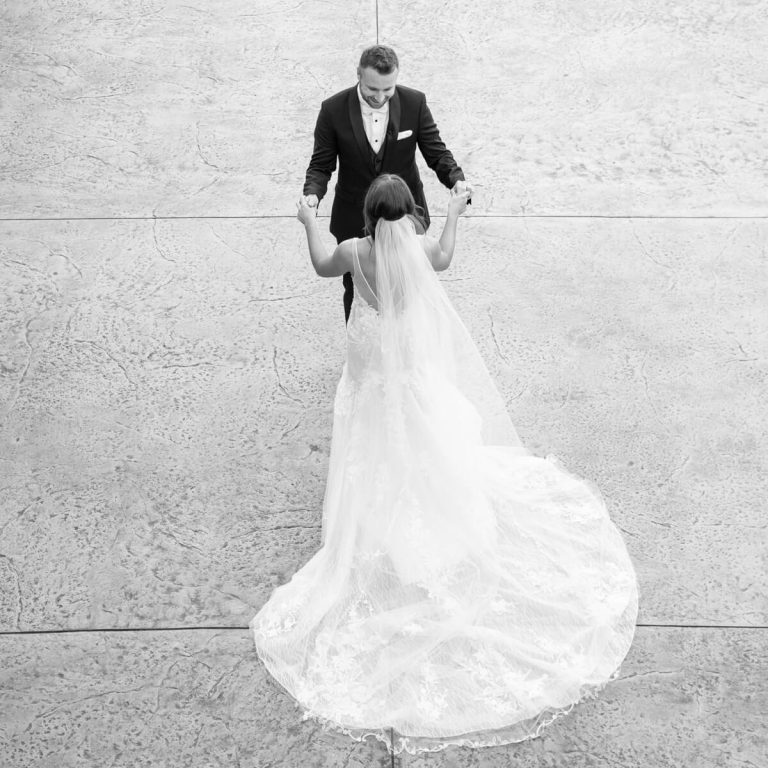 CAN'T SAY ENOUGH GOOD THINGS ABOUT STEPHANIE!
If you want the best, you have to hire John Cain Photography. Stephanie and the team were so organized throughout the entire process and not to mention the photos came out gorgeous! I could not say enough good things about Stephanie!
Chandler (Hopper) Bambridge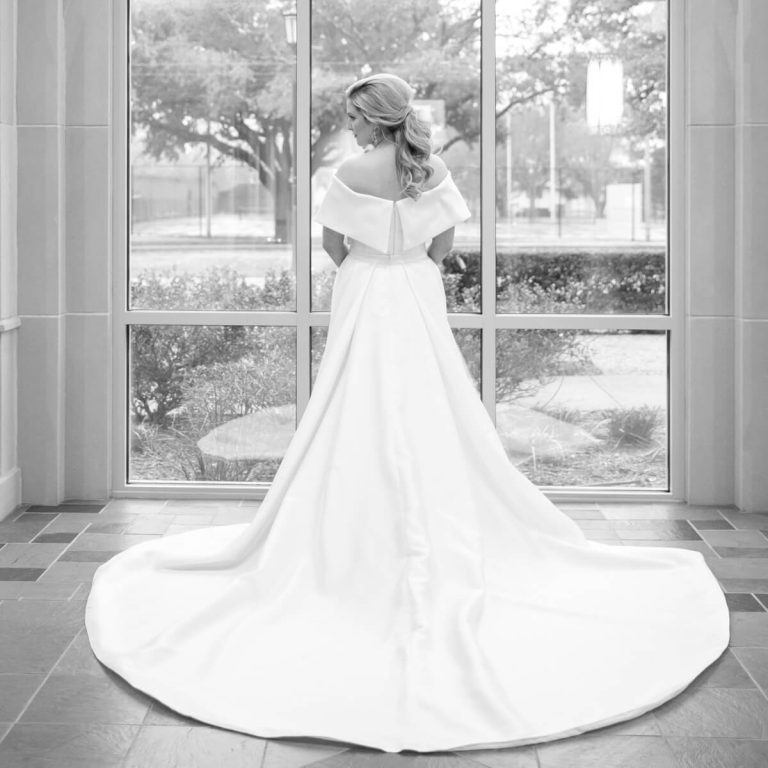 I COULDN'T IMAGINE A BETTER PHOTOGRAPHER
I would say, "you definitely get what you pay for". I could not imagine any better photographer. You exceeded my expectations and captured parts of the wedding I would have missed otherwise. So grateful I chose this photographer.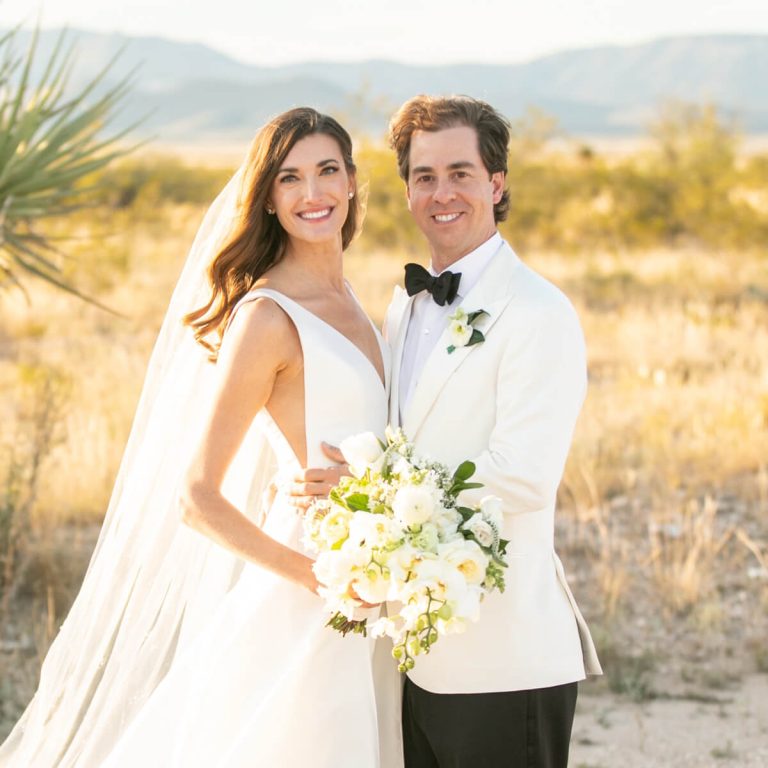 STEPHANIE GOES ABOVE AND BEYOND
Wow! It's hard to say enough great things about y'all! We already rave about you to our friends! We love you guys! Tedi and I have been nothing short of amazed with your level of service and I would tell my friends that out of all the vendors we used (including the wedding planner, who was awesome!) or considered using, the John Cain team was by FAR the most organized, thorough, considerate, professional, and easy to work with group we have ever had the pleasure of working with. The John Cain team makes you feel so welcomed and that you are their number one priority!

As the groom, I was involved with wedding planning but not quite to the extent as my wife or her mother… however, I was quickly and easily able to recognize the superior level of service that John, Stephanie, Sami, Anna, Courtney, and the rest of the John Cain team deliver.

The John Cain team goes above and beyond to make sure every base is covered – from detailed emails to fun in-person meetings. They will ensure every moment is captured to your exact specifications. I feel like this is something every photographer will tell you they do, however when it comes down to the day of crunch time, counting on them to perform to your expectations can easily be an unknown. Not here.

The day before our wedding, Stephanie and Anna were out walking around our venue scouting and learning the property to make sure they captured the shots we wanted at all the right angles! The day of our wedding, they had a plan in place and kept everyone on schedule! We had an amazing weekend and couldn't have done it without the help of the John Cain team!

Who to use for any future family photos will not even be a question.

Read MoreRead Less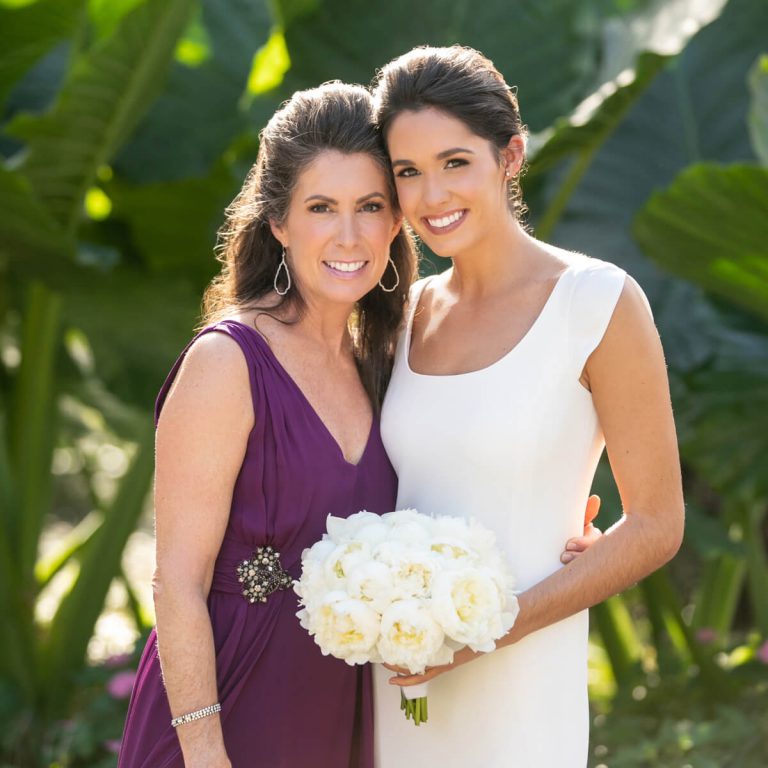 EXPENSIVE, BUT SO WORTH IT!
Expensive, but SO worth it!
Mrs. Louisa Harrington, MOB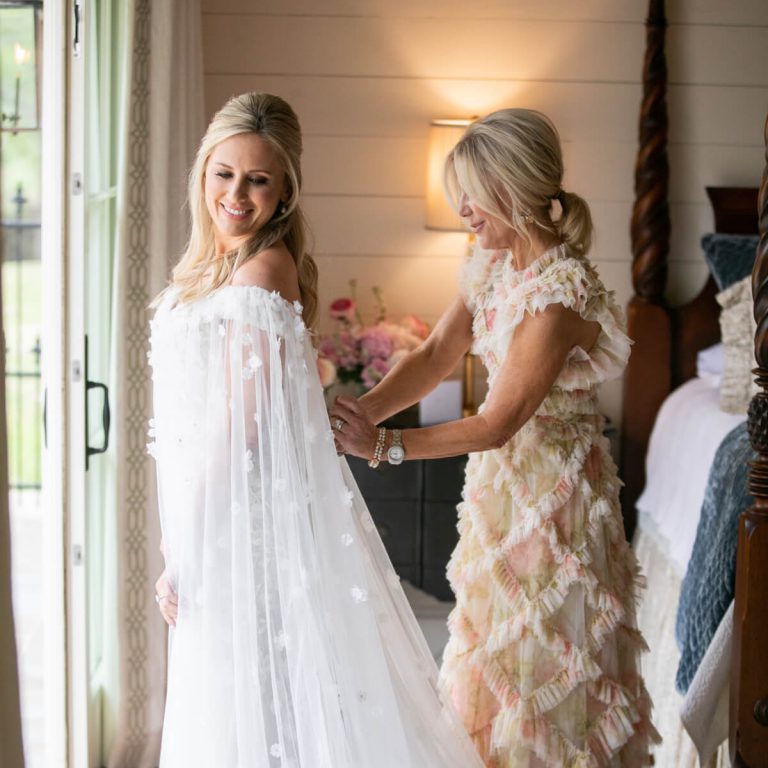 EASY TO WORK WITH AND PROFESSIONAL
The BEST!!!! Absolutely mean that. Stephanie and her team were very very easy to work with and professional!! You just know how to capture all the special moments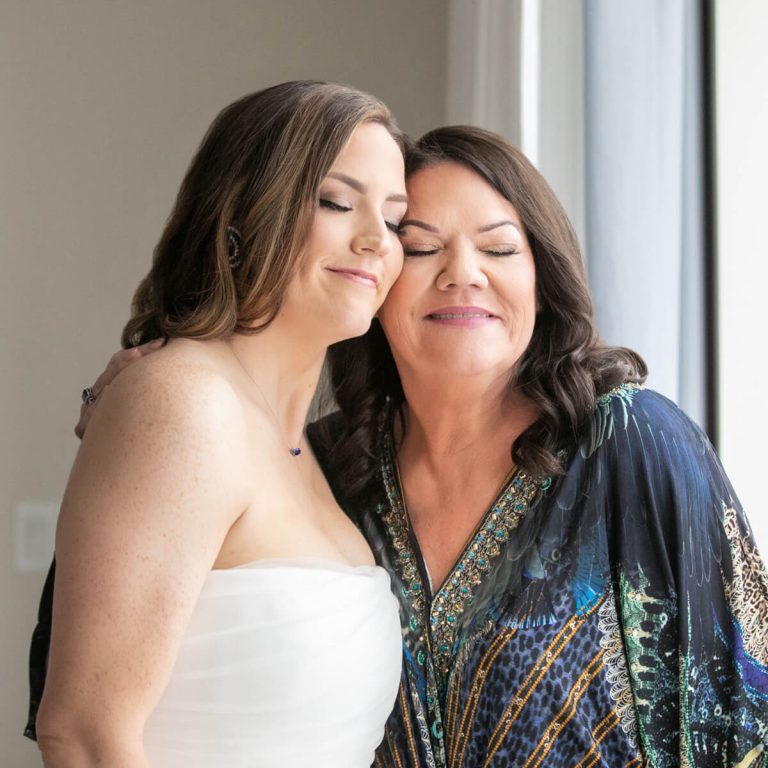 CAPTURE MOMENTS DISCREETLY – STEPHANIE ABSOLUTLY INCREDIBLE
Stephanie and Ryan were absolutely incredible the entire event. Stephanie has the perfect personality to get people to pose but not pose, and capture the moment. Ryan would take photos of moments discreetly, like the bride with her dog or the bride with her nephews. They were there for every moment. It was a great feeling as the Mother of the Bride to know every special moment would be captured. When the wedding of your only daughter is over, you have the memories and the photos. The memories may fade, but the photos will last forever.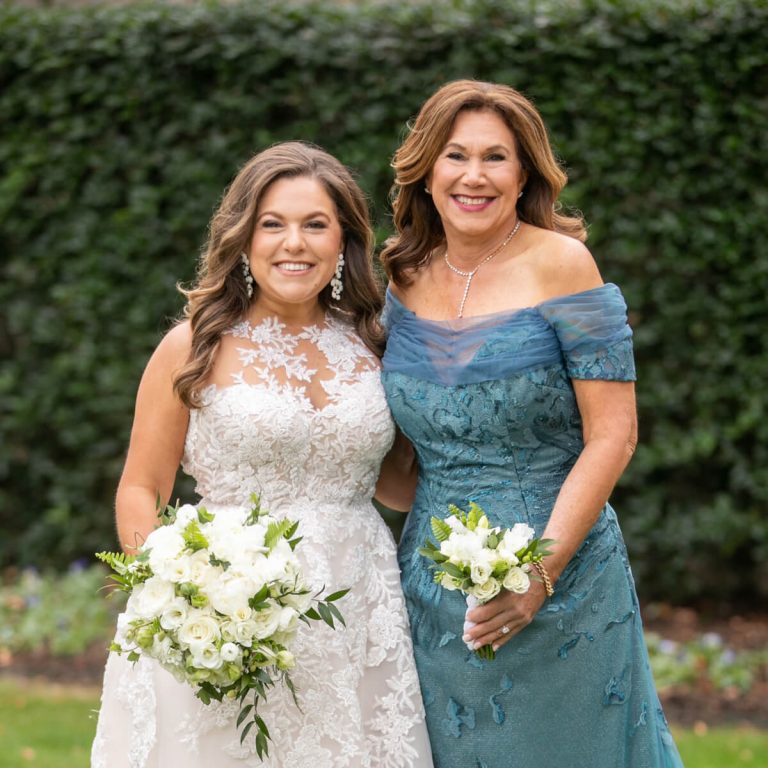 EXQUISITE PICTURES
Exquisite pictures. Stephanie and her team were wonderful photographers at the wedding!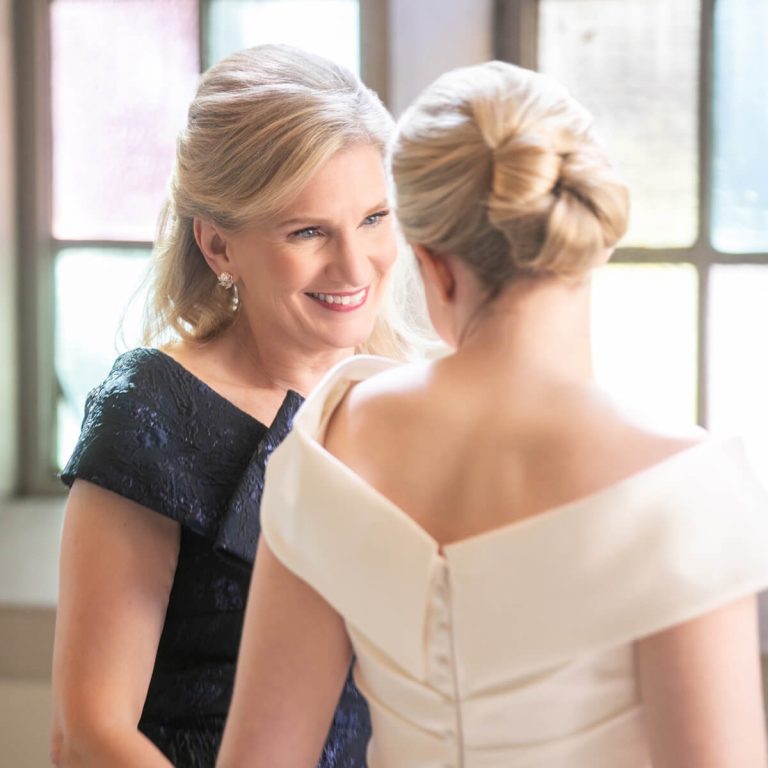 LOOK NO FURTHER – GREATEST OF ALL TIME
Look no further!!! John Cain Photography team is the Greatest of All Time. The communication from this team stands out among all of the other vendors, and we greatly appreciate their pro-active preparation for each meeting and session throughout the process.
Mrs. Vicki Interrante, MOB