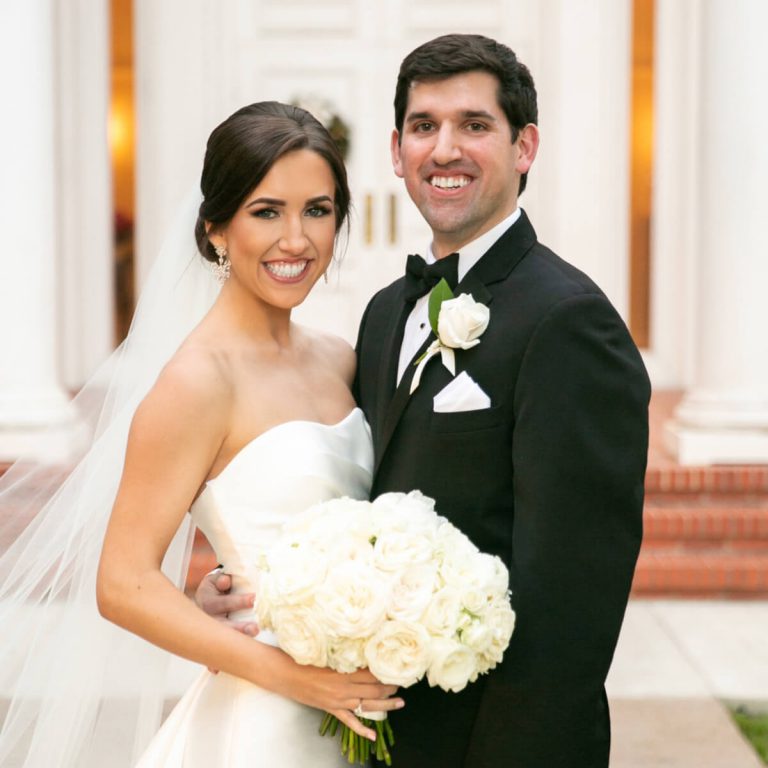 COMFORTABLE AND RELAXED
The team at John Cain was friendly and easy to work with. They were super flexible and accommodating to our schedules. They made us feel comfortable and relaxed when we were taking photos. They worked with us to capture everything we wanted to capture and made sure to provide guidance to ensure it looked great. It was one of the more fun experiences of our engagement!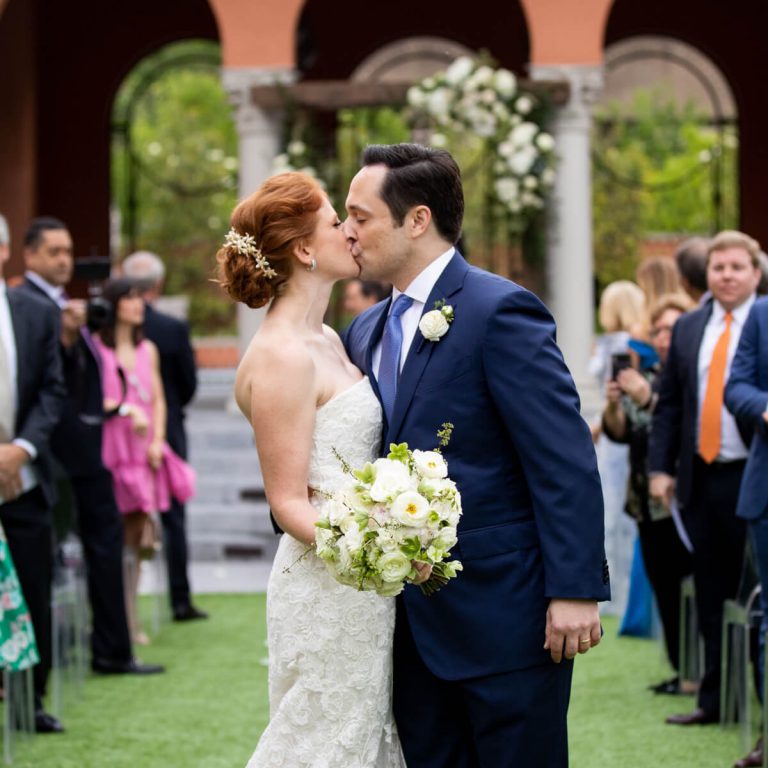 MADE ME FEEL AT EASE
The JCP team made the whole experience from selecting a photographer through receiving the most beautiful photographs easy & stress free. The day of our wedding the process felt relaxed & natural. We are thrilled we chose them to capture our day!
Matt, our lead photographer, was relaxed & a great communicator. I don't love having pictures of me taken but he made me feel at ease.
Read More
Hillary (Senko) Cullum, Bride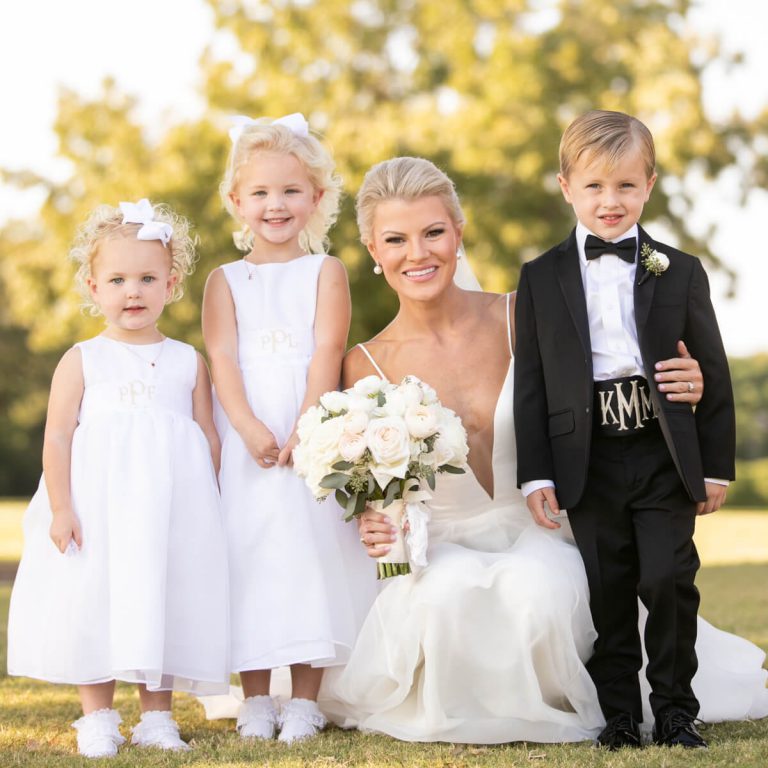 MADE US FEEL SO COMFORTABLE
Working with JCP has been nothing short of a dream! If there was one piece of advice I would give to a future bride it would be to hire John Cain Photography for your wedding as you will not regret it.
From start to finish working with his team was flawless. Their level of organization and attention to detail is exceptional. The day of the wedding could not have been any more smooth!
They know how to make all of us feel so comfortable, guide us seamlessly and truly just melded with the group. John Cain and his team were kind, fun and so easy to be around! The finished product blew us away. I am so thankful they were apart of our "big day"!
Read More
Kate (Dorris) Harvard, Bride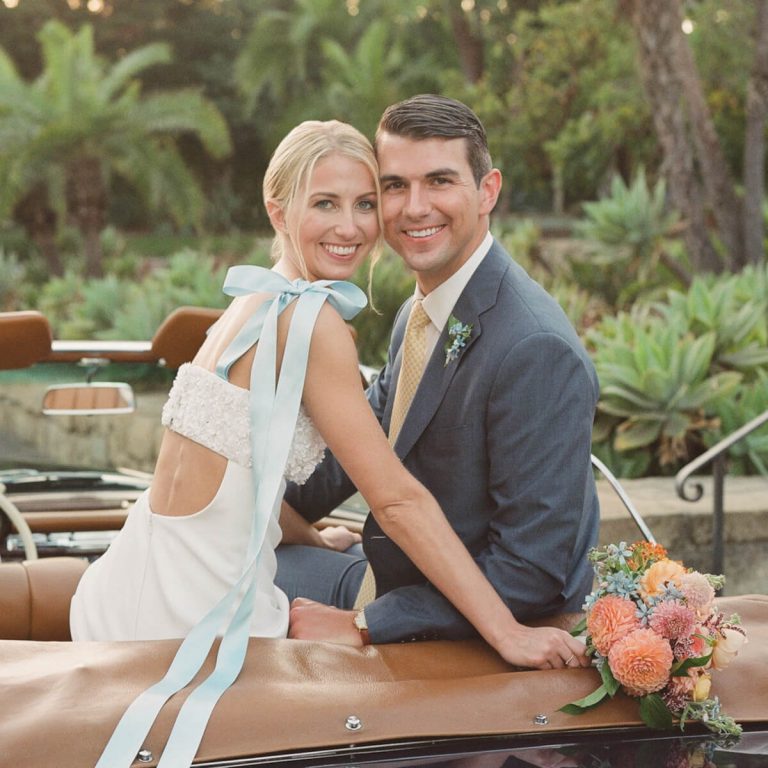 FELT COMFORTABLE WITH PICTURE TAKING
I can not emphasize how grateful I am that we worked John Cain Photography. We didn't get a chance to all visit or do engagement photos before the wedding weekend because we were not living in Dallas, but within minutes of meeting we felt very comfortable with picture taking.
They made us feel and all guests feel so comfortable and very at ease with their thoughtful and warm personalities. During the whole weekend they captured so many special moments and went above & beyond -always! One thing that stoodout was when they were working with Hillary from Happy Menocal to overnight invitations, demonstrating how they didn't miss a beat even when it took extra effort.
The team was so professional during our wedding weekend and the whole process before and after the wedding. They were able to anticipate things during the wedding weekend and always went the extra mile, which contributed to creating beautiful moments that he captured as well as ensuring the happiest weekend memories for our family and friends.
Read More
Michelle (Coleman) Kramer, Bride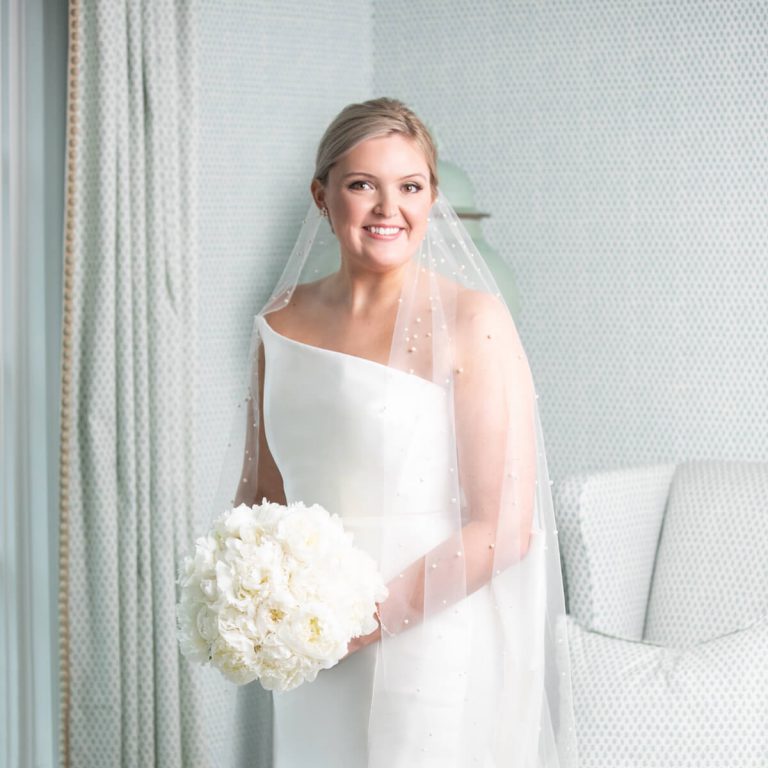 EXPERIENCE WAS ELEVATED – STUNNING PHOTOGRAPHY
Hiring the John Cain team will be, without a doubt, the best thing you do throughout the entire wedding planning process. From the communication as a perspective client, all the way to post event service and everything in between, the John Cain team has truly gone above and beyond in every single way. Every time we turned around, the service and experience was being elevated and it made for the whole wedding planning process to be so enjoyable and fun!
From the attention to detail and extraordinary organization, to delivering top-notch luxury services and stunning photography, they do it all while smiling and attending to you and your family's needs and questions. There are so many decisions and changes that go into planning a wedding, big or small; do yourself and your sanity a favor and choose John Cain. Their service and support is unmatched and you will not absolutely regret having them be apart of your big day.
And as for Matt; there are not enough impactful words for how incredible he is and how lucky we are to have had him with us on this journey. Simply put, he is wonderful in every way. His cool and calming presence never wavered and he was just a joy to have around on the best and happiest day of our lives. I am convinced there is none like him. We are already trying to find the next big life event for Matt to shoot, #mattforjohncain for ever and ever!
Read More
Logan (Harris) Olson, Bride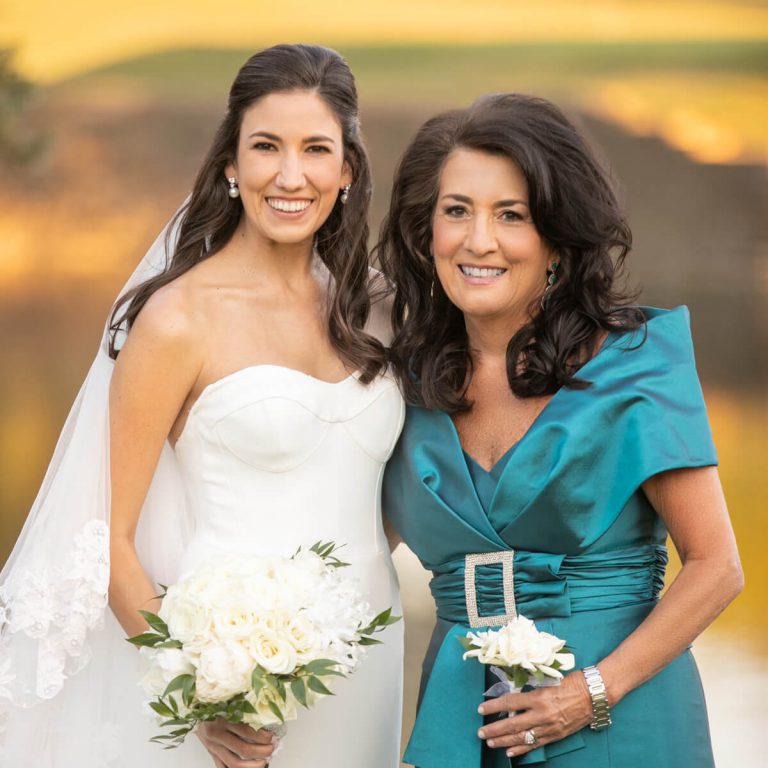 CAPTURE THE MOMENT
His charming charismatic personality is contagious! John is fun to work with and whatever the occasion he will capture the moment way beyond your expectations.
Mrs. Debra Hitzelberger, MOB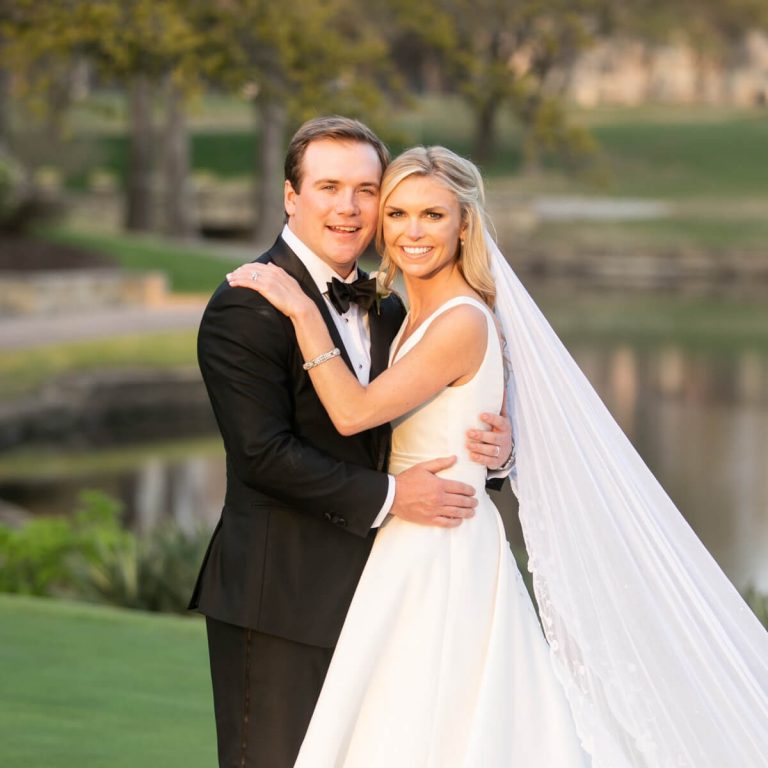 AMAZING JOB WITH LARGE FAMILIES
We had an amazing experience working with John Cain Photography! From the first time we met with John to the day of the wedding they all made us feel comfortable and confident. They were friendly, fun, and encouraging which helped us to be more relaxed for our photos. (The photographers also did an amazing job working with large families and distracted young children).
The whole team is amazing and was very friendly and communicative throughout the entire process! We are SO happy with our wedding photos and really enjoyed our experience. We highly recommend John Cain Photography!!
Read More
Kelly (Howard) Gottsaker, Bride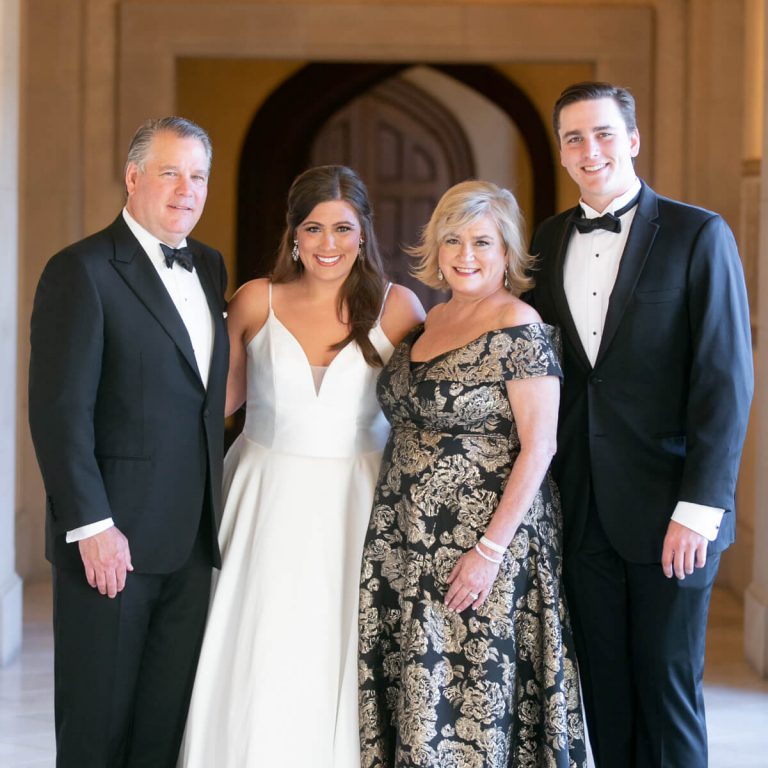 ALWAYS RIGHT THERE WHEN WE NEEDED THEM
The best photographer in Dallas…by far! Excellent, very personal service, the most beautiful shots, incredible coverage of events- you will never regret using John Cain photography. Wouldn't change a thing for the world!
We loved having John and his team in charge of the evening. They were always right there when we needed them- and even when we didn't know we needed them! They made the evening worry free and we felt so comfortable with their presence and simple and effective guidance.
Read More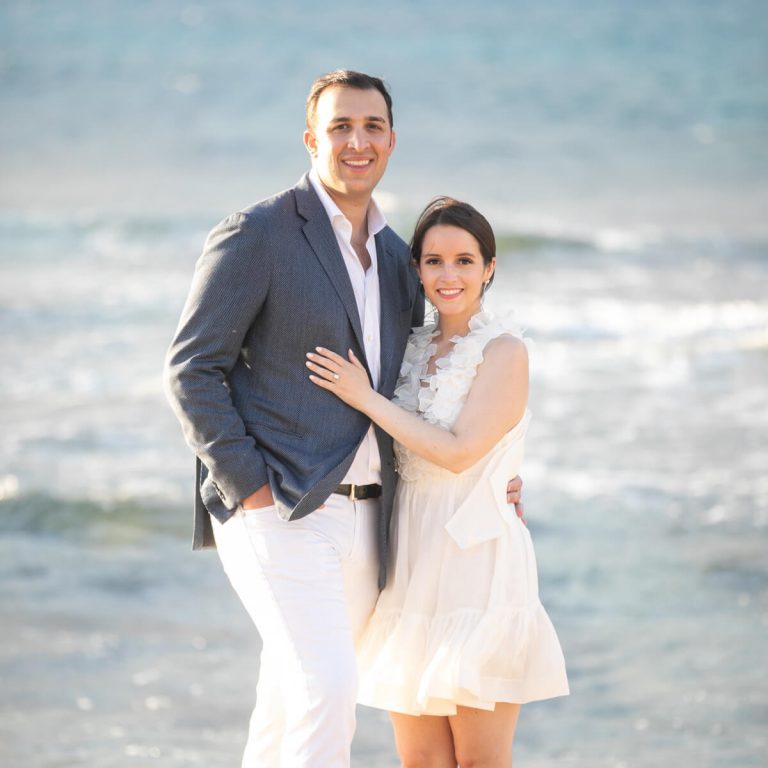 PUT ME AT EASE IMMEDIATELY
John Cain's team is the best of the best. They are so attentive, professional, and service oriented. They communicate so well. It put me at ease immediately. You will be taken care of from the moment you reach out to them to long after your special day. You must book them!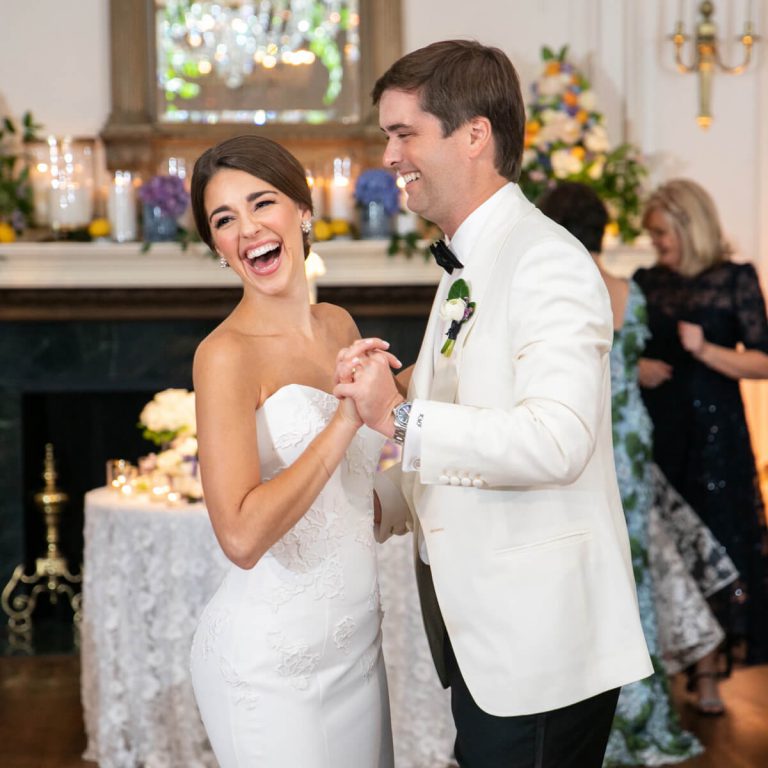 PLANNING EXPERIENCE EASY & SEAMLESS
I wholeheartedly recommend John Cain Photography and Matt. Not only is their work outstanding, their team is wonderful to work with and doesn't miss a single detail, making your wedding planning experience easy and seamless.
The only thing I wish is that I could spend more time hanging out in your beautiful studio with your helpful and fun team (Kidding- kind of)! It is a joy to work with John Cain Photography!
Read More
Grace (Dewar) Fraker, Bride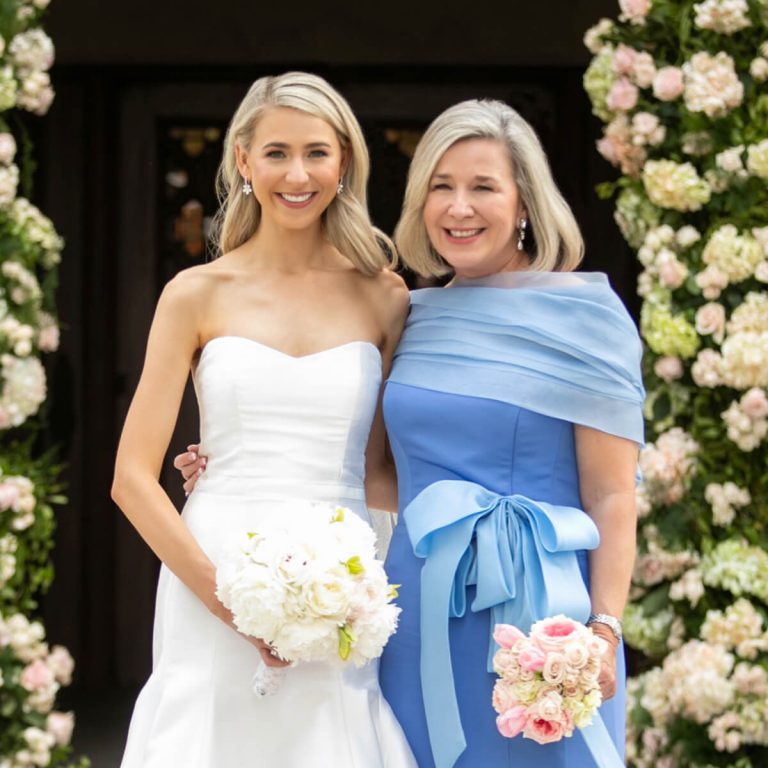 PHOTOS ARE NATURALLY BEAUTIFUL
Wonderful communication, gorgeous/one-of-a-kind photos, fair pricing and loved working with this true gentleman! John was so enjoyable to work with and we loved being with him…he is so good at putting us at ease and the photos are naturally beautiful!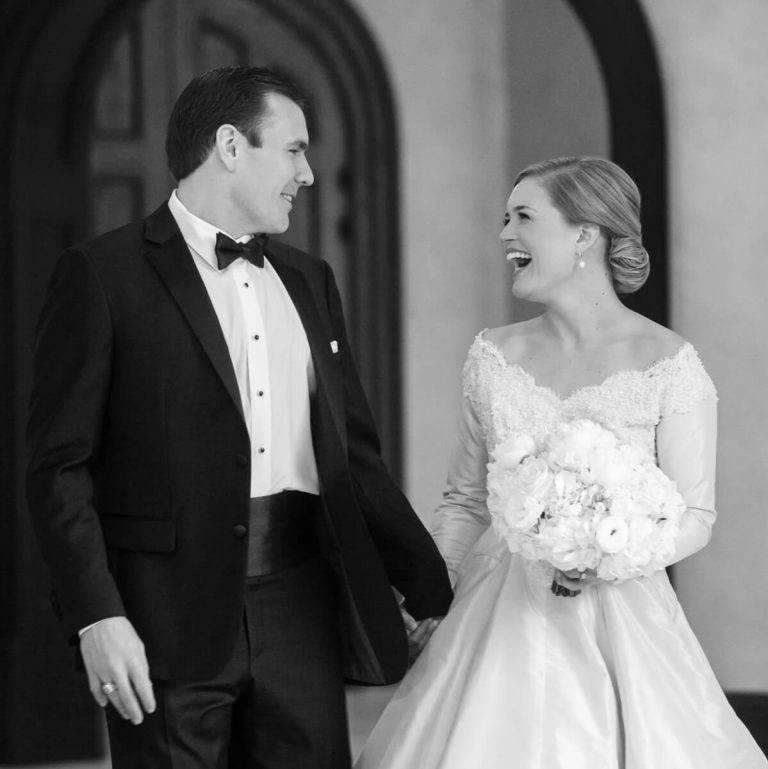 RELAXED AND CAREFREE
John Cain photography is THE BEST! They cover every detail you could think of, provide impeccable service, make you feel so relaxed and carefree on the big day, and the turnaround time on photos is amazing! HIGHLY RECOMMEND!
You went above and beyond and exceeded our expectations. We so enjoyed our wedding day, and so much of that was that was thanks to you, who made pictures so easy. We could relax and enjoy! THANK YOU!!!
Read More
Mary Beth (Burgher) Mogk, Bride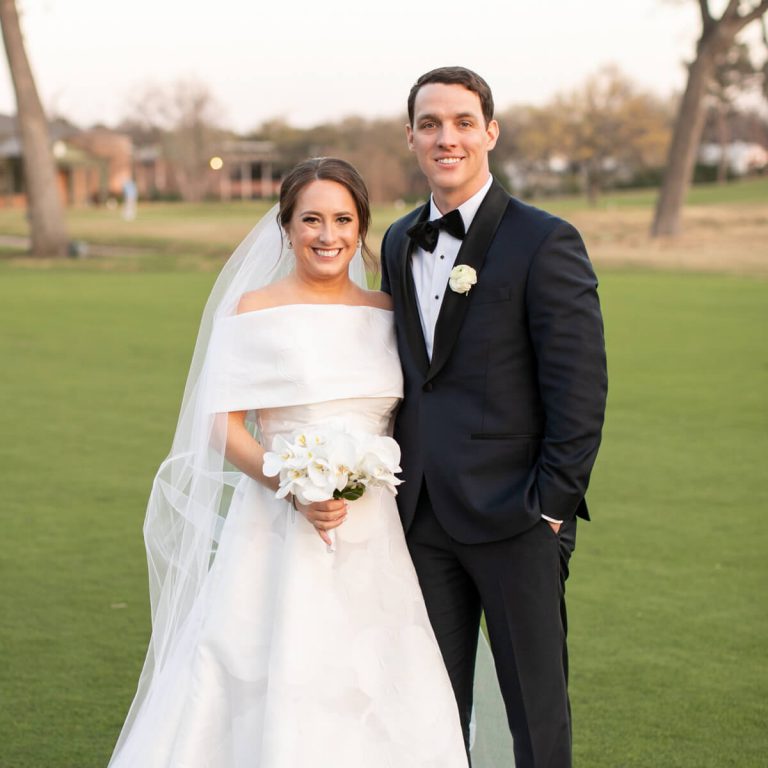 SMOOTH & FUN TIME
Working with y'all was such an amazing, smooth, and fun time. You all were also so helpful with referring vendors/planners to us.
Plus – You all return photos back after the shoots so very fast! It is so fun getting to form relationships with vendors through the planning process, and yours is one we will cherish. We had so much fun with y'all.
Read More
Courtney (Gibson) Gallagher, Bride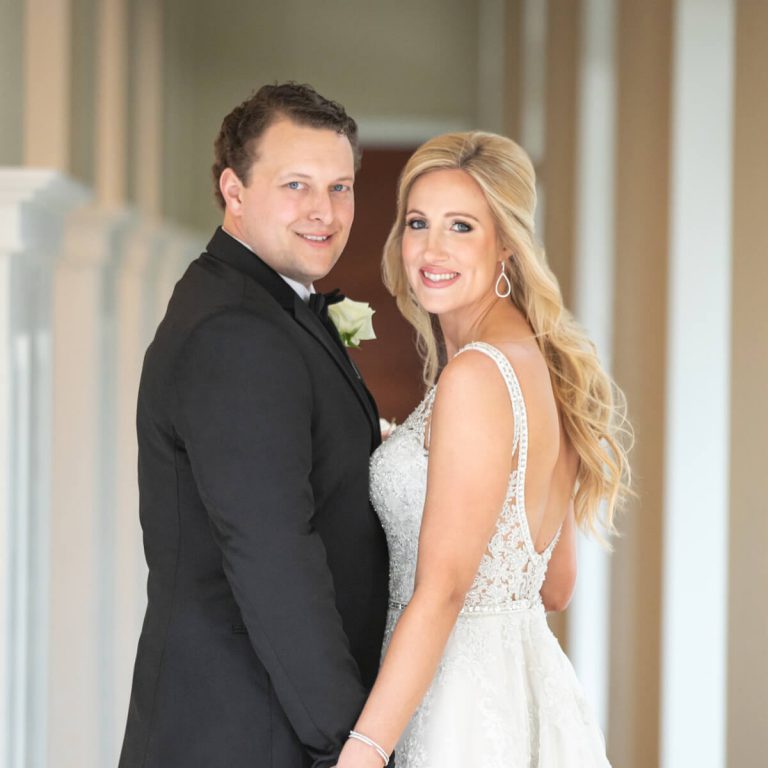 TIMELESS & CLASSY
If you want timeless, classy, formal photos with sweet photographers that also capture precious moments, then go see John Cain Photography! My husband and I felt comfortable during photos sessions which allowed us to be our natural self.
Brittney (Anders) Hoehn, Bride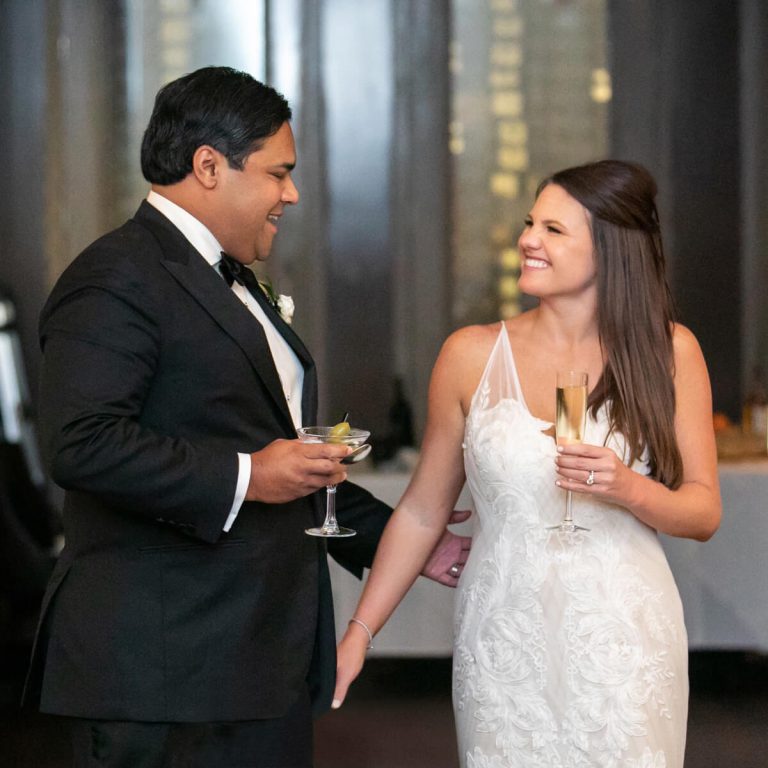 THE ENTIRE JCP TEAM IS AMAZING
The entire John Cain Photography team was amazing to work with from day one! Communication was excellent and the viewing/ordering/editing process for our engagement photos and my bridal portraits was incredibly efficient, helpful, quick, and fun!
I have no doubt the process will be the same for our wedding photos, which were provided to us almost immediately following our wedding.
Additionally, every photograph is absolutely stunning and John's team was a joy to have with us all weekend, for the rehearsal dinner and the wedding day. They were pleasantly effective at capturing all the moments we asked him to and more, and my dad is pretty much ready to adopt them 🙂 Can't say enough!
Read More
Caroline (Kirk) Stephens, Bride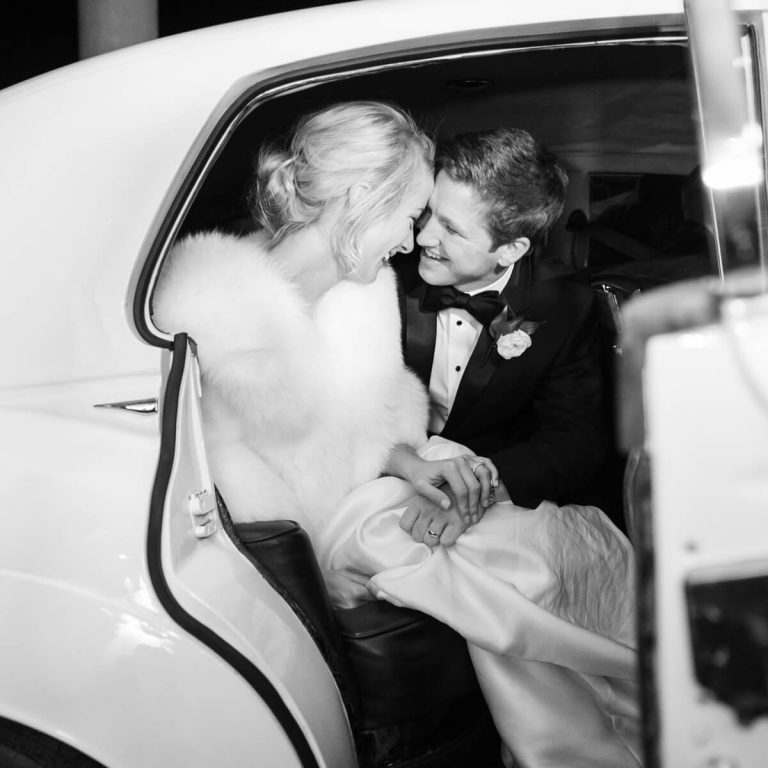 WE FELT COMFORTABLE
This was one of the most amazing experiences because of John Cain Photography! Everything was thoughtfully planned, organized, and executed!
We felt comfortable all day and there was not one thing we would change about our experience! We are overjoyed about our pictures and feel like we can relive our special weekend by just looking through the pictures!
Read More
Maggie (Pipkin) Buscha, Bride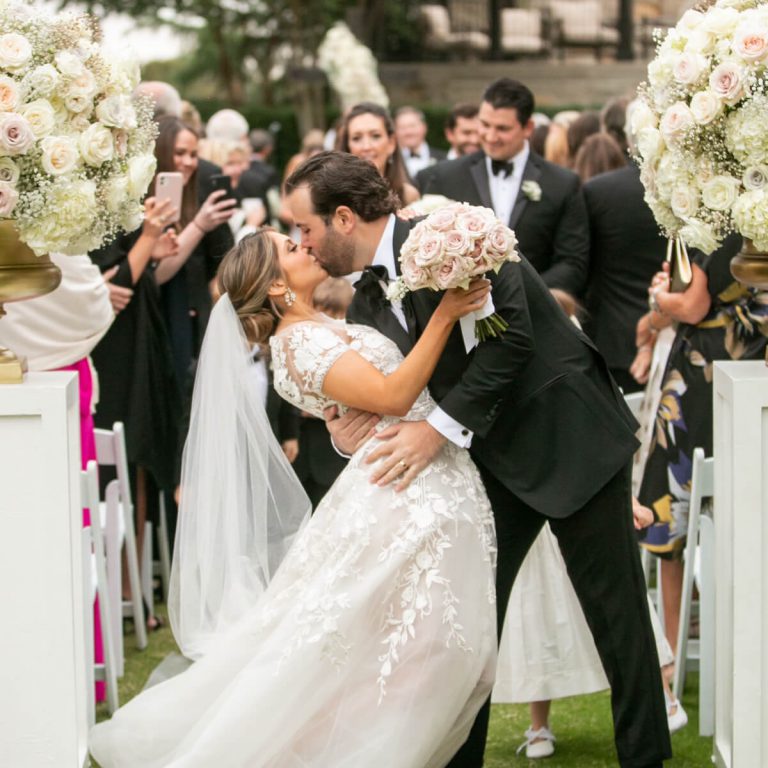 TOP NOTCH SERVICE
You made us feel so at ease taking pictures. The whole experience was wonderful to the engagements pictures, Bridal's and then the viewing sessions. You guys delivered top notch service.
Erica (Hubble) Wechsler, Bride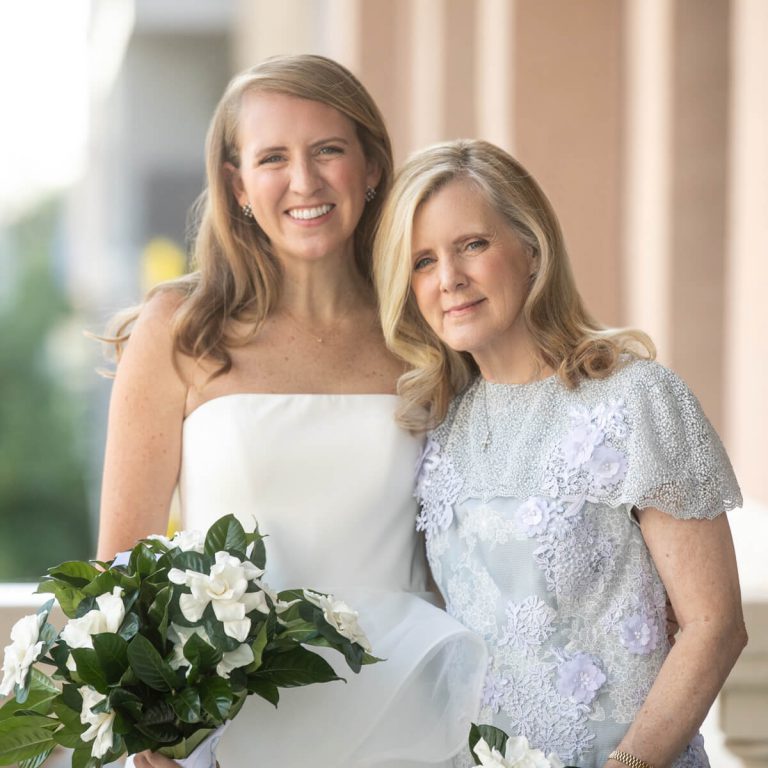 QUALITY WORK
The quality of John Cain Photography's work is excellent, as well as the team's organization ahead of time. We felt so good going over the game plan before the wedding. It really made us so comfortable with how things were going to go.
Matt and the entire John Cain team was wonderful to work with and made little suggestions for staging some of the photos that we will hold dear.
Read More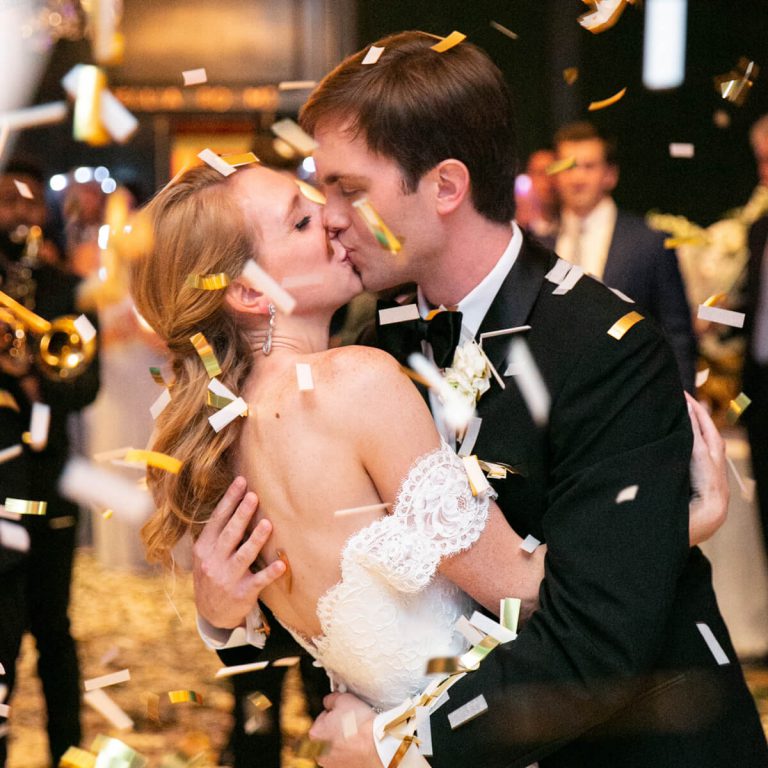 PROFESSIONAL & FUN
John and his team are extremely professional and fun to work with. We had the best experience starting from engagement pictures, to bridal portraits, to the actual wedding weekend!
They worked hard to make us feel at ease and comfortable while capturing some of the most important photographs of our lives! We are so thankful we worked with their team and would recommend them to anyone seeking beautiful wedding photos from an incredible kind and easygoing group!
Read More
Katie (Davis) Abell, Bride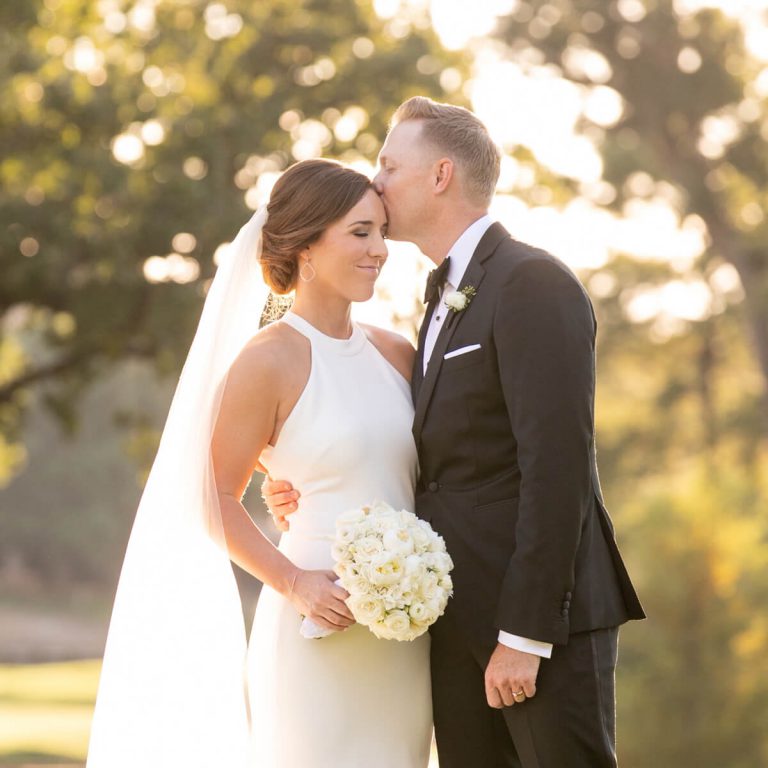 PERSONABLE & EFFORTLESSLY COMFORTABLE
The entire experience, from the first booking to the bridal preview was unparalleled. Communication, artistry, professionalism, timeliness and eloquence are at an all time high with the JCP team. I could not have asked for a better experience!
Our photographer, Matt, was not only personable and effortlessly comfortable to be around, but organized, thoughtful and extremely talented. The wedding day was seamless and by the time I received the sneak peek photos I had tears in my eyes. We will cherish these photos forever. I couldn't recommend the entire JCP team more to all the brides out there!
Read More
Taylor (Bank) Smith, Bride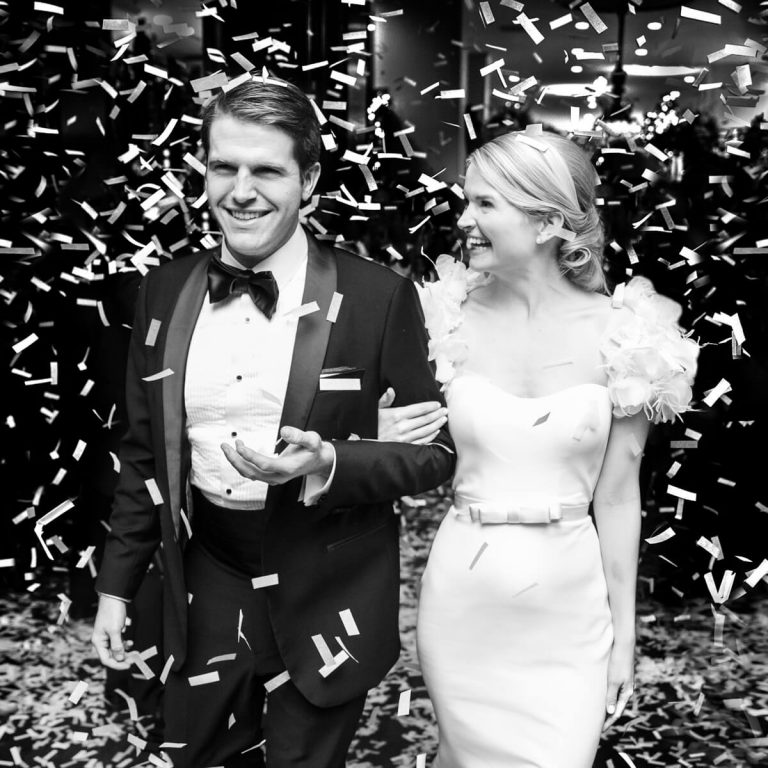 PLANNING A DALLAS WEDDING FROM CHICAGO/DC
Pick up the phone and call John Cain Photography immediately! From day one, the John Cain team went into full support mode for our engagement portraits and wedding day.
Planning a Dallas wedding from Chicago/DC was challenging, but every step taken with the team was smooth and effortless – from John traveling to Chicago to take our engagement portraits on one of Chicago's windiest days, to Brittany spending hours on screen share with me reviewing engagement photos, to Niki answering quick emails preparing for the wedding day, and Matt's steady and gracious persona guiding us through the wedding day photos.
It stood out that Matt was able to read and manage crowds instantly. It felt like he really understood us and cared about our wedding day and wedding logistics which made the experience even more special.
They were all professional, kind and patient and fantastic fun people to work with. Thank you so much for best in class service. Our wedding season wouldn't have been the same without John Cain Photography! We are so grateful, especially for the fantastic images we received that captured our day beautifully.
Read More
Kelly (Brooks) Amato, Bride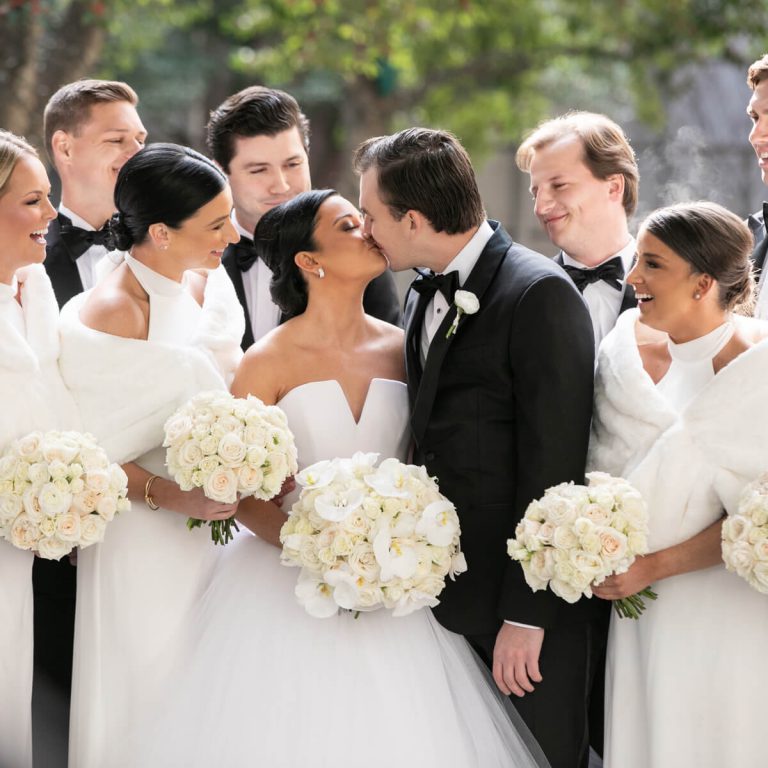 PHENOMENAL, SEAMLESS EXPERIENCE
PHENOMENAL, seamless experience. My husband is not a fan of the camera but immediately felt comfortable with Matt.
We cannot thank him enough for being such an important part of our day and we are so in awe of the moments he captured. He did not miss a single moment or detail and was able to capture beautiful classic images even when the weather was not cooperating.
Read More
Chandler (Jordan) Koerner, Bride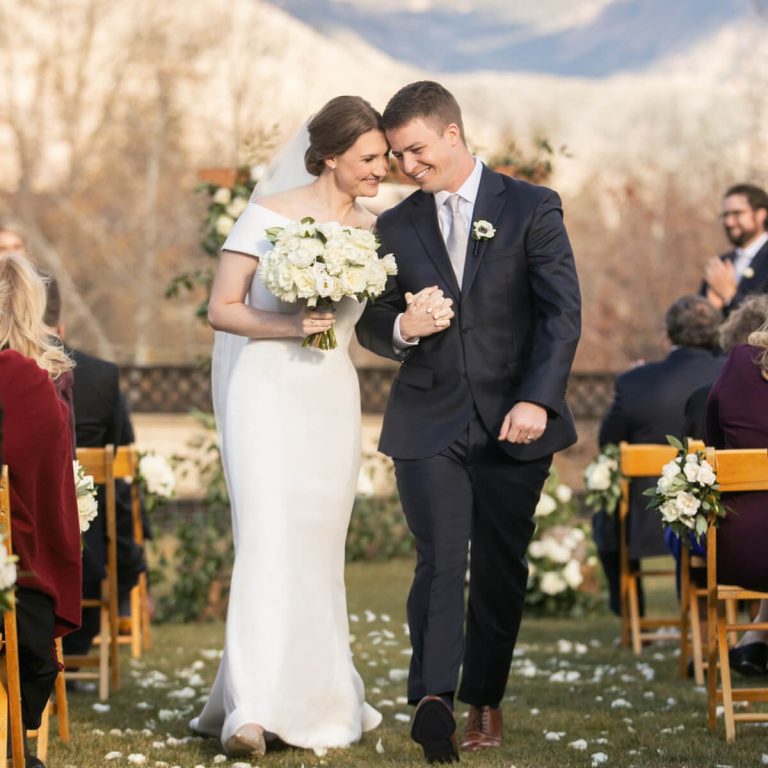 OUR DESTINATION WEDDING
We worked with Stephanie for our destination wedding and she was a DREAM. We had to move our wedding due to COVID, and they made the transition to the new plan seamless and made me feel completely at ease.
During our planning meetings, I was able to talk through what was most important to me, and the team was able to meet again if that vision changed. The JCP team was absolutely amazing to work with. Could not have imagined a better weekend!
Read More
Caroline (Stephens) Merrill, Bride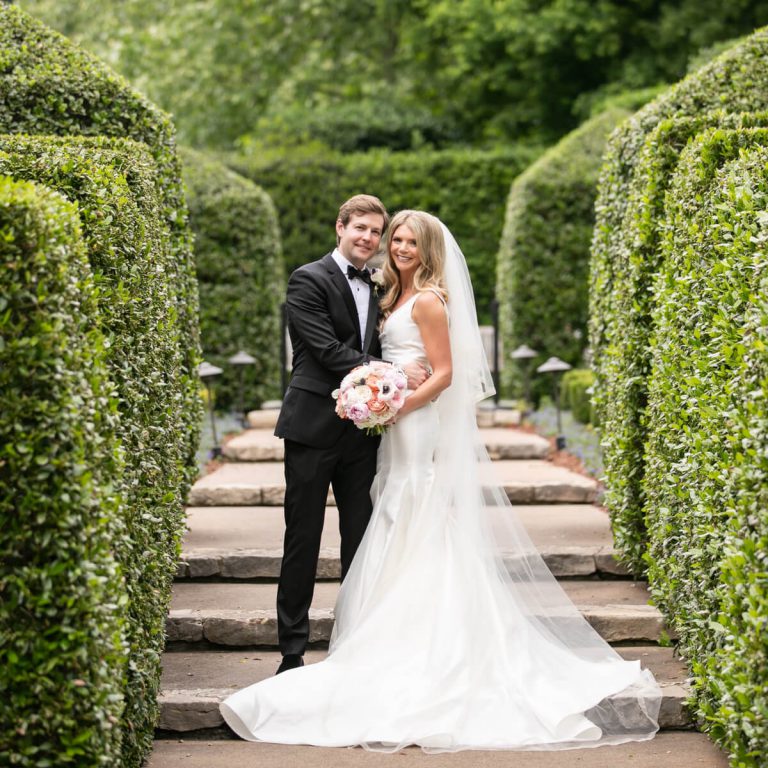 HIGHLY RECOMMEND
Stephanie was such a delight to work with! Stephanie's efficient, yet fun loving technique made pictures go so smoothly. From day one I knew I was in good hands. The team's marketing, planning, and photos were all outstanding. I'd highly recommend John Cain to anyone seeking the best!
Ali (Foltz) Patton, Bride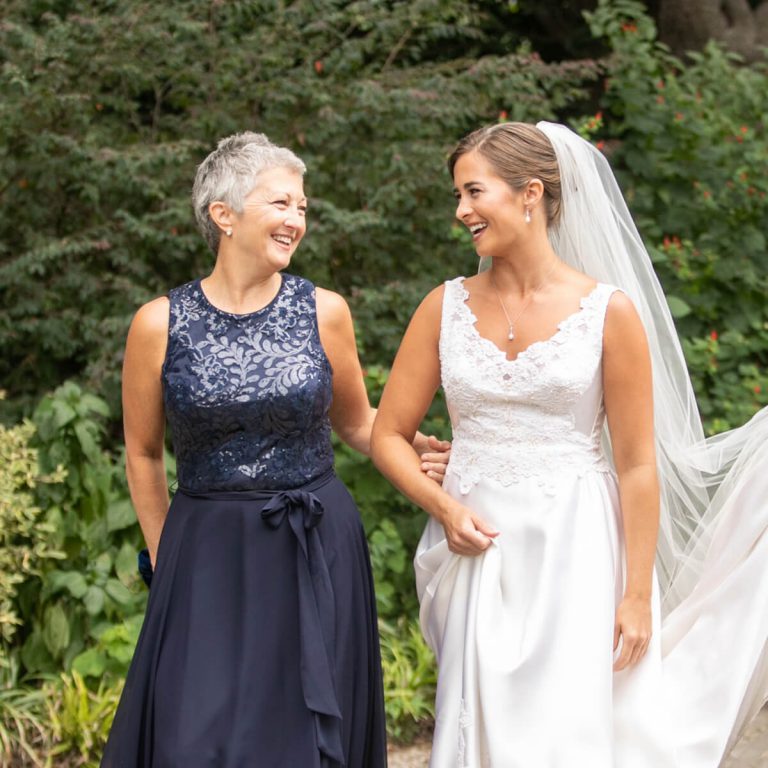 FOREVER GRATEFUL TO JOHN CAIN PHOTOGRAPHY TEAM
Of all of our vendors, John was the most professional. They were calm and confident and that helped us relax and enjoy the process and the events. They were patient with our requests, their answer was always 'of course, we can do that'.
The day of the wedding the photographer is there with you throughout and it is imperative that he/she has the experience, sensitivity, and taste to guide you through the many different moments. The photographers were the ones that coached my daughter on many many aspects–arm placement, how to cut the cake, toss the bouquet, etc. At every moment they was there to help her. I am forever grateful to the John Cain Photography Team
Read More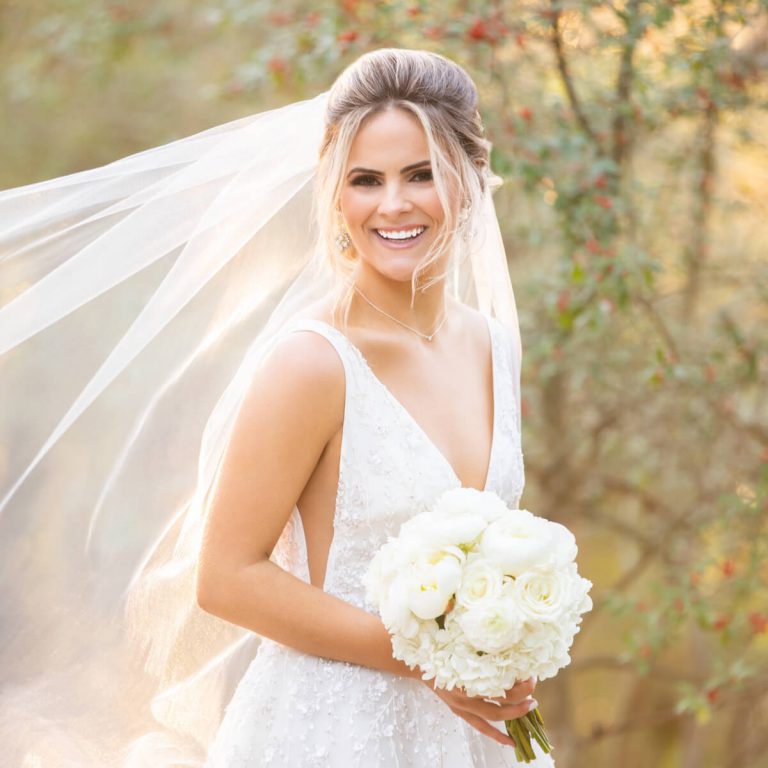 FUN AND STRESS FREE
Y'all are so fun and so easy to work with. Y'all are very accommodating and want to make the experience as easy and stress free as possible!
Anna (Widner) Hanna, Bride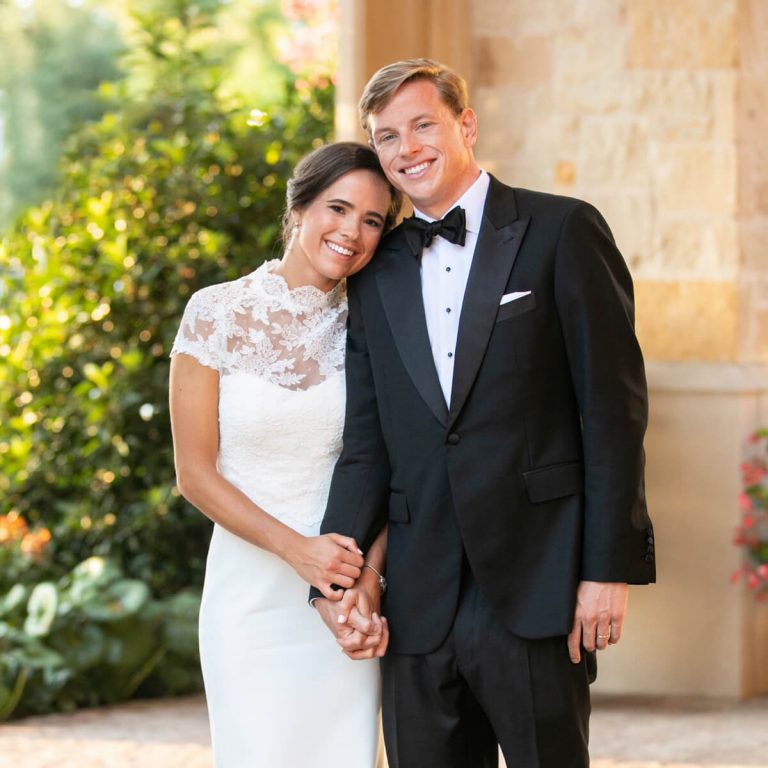 EFFICIENT & PROACTIVE
John Cain's team just made it an easy and fun process while still getting incredible pictures. I was so impressed with how efficient, professional and proactive they were. They made it an incredible experience.
Margaret (Merrick) Ukrop, Bride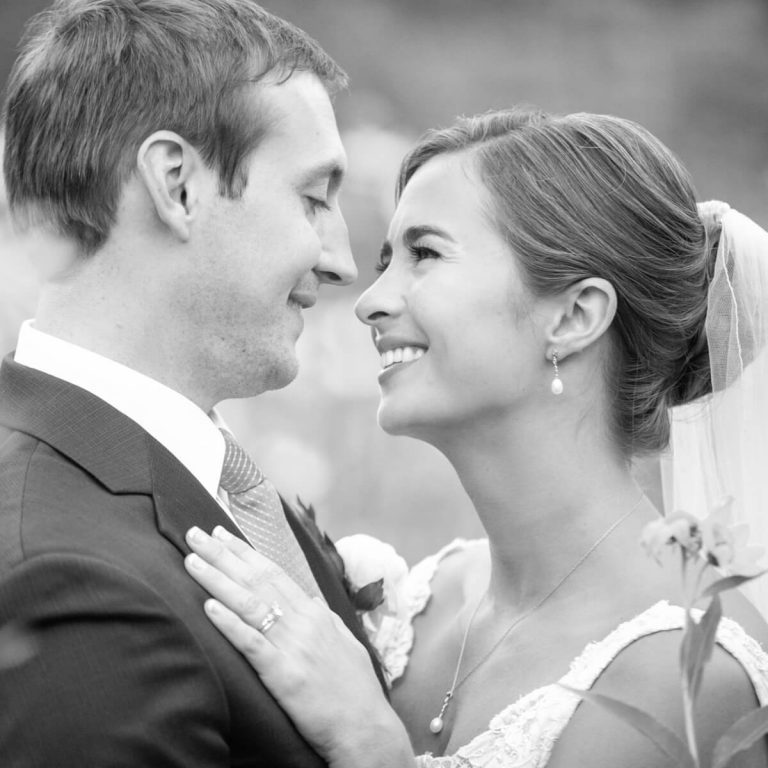 EXPENSIVE BUT WORTH IT
Expensive but worth it, look how good I look in my pictures! When we met with them initially they said that the photographers and videographers are really the only vendors you work with after the wedding, and I think that's a very important point a lot of couples don't realize and I would emphasize that to a friend getting engaged. Every part of working with the entire team felt natural, and throughout the whole wedding process a lot of the best advice we ever had was from them. They are more than photographers, they are experts in this wedding industry and have a breadth and depth of knowledge and experience that was invaluable.
I also felt your whole team had a very 'grounded' vibe/energy, which wasn't the case with some of our other vendors and I could feel the difference. Your team made things seem ok, chill, and normal, when others were *mildly freaking out (wedding in the middle of COVID).
Another aspect I loved was anytime during the whole wedding day that something happened and I wanted a photo, someone was magically there. I never had to hunt down a photographer to get a picture of me and someone, but neither did it ever feel intrusive.
Christina (Vilmar) Dunson, Bride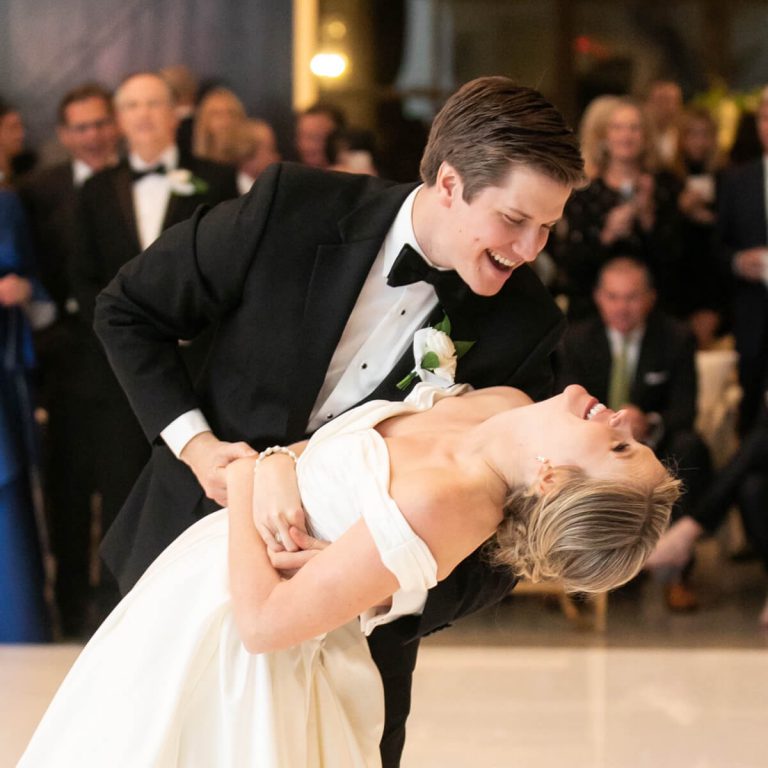 CARES ABOUT YOU
John is THE MAN! He knows how to lead and guide a day/night in a way that is professional, fun, and gets a photo a person will be glad to have. John cares a lot about the his work and about the couple he is working for. We loved having John as our photographer.
Becca (Mosely) Neely, Bride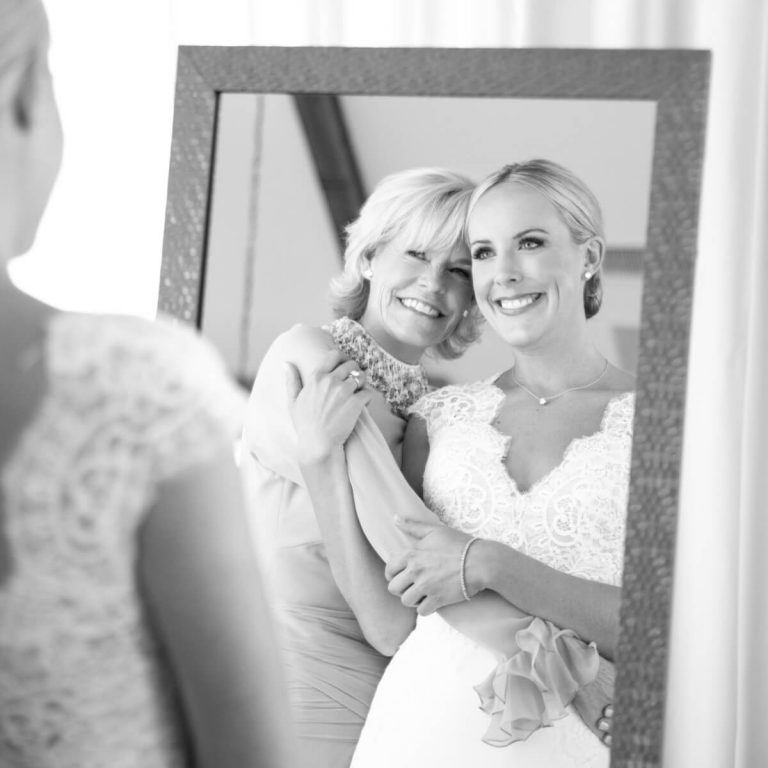 CAPTURES MOMENTS IN UNIQUE WAYS
John and his staff were professional AND FUN! You made everyone feel comfortable and especially the Bride! This was an outdoor ranch wedding and you managed to capture the special moments in such unique ways!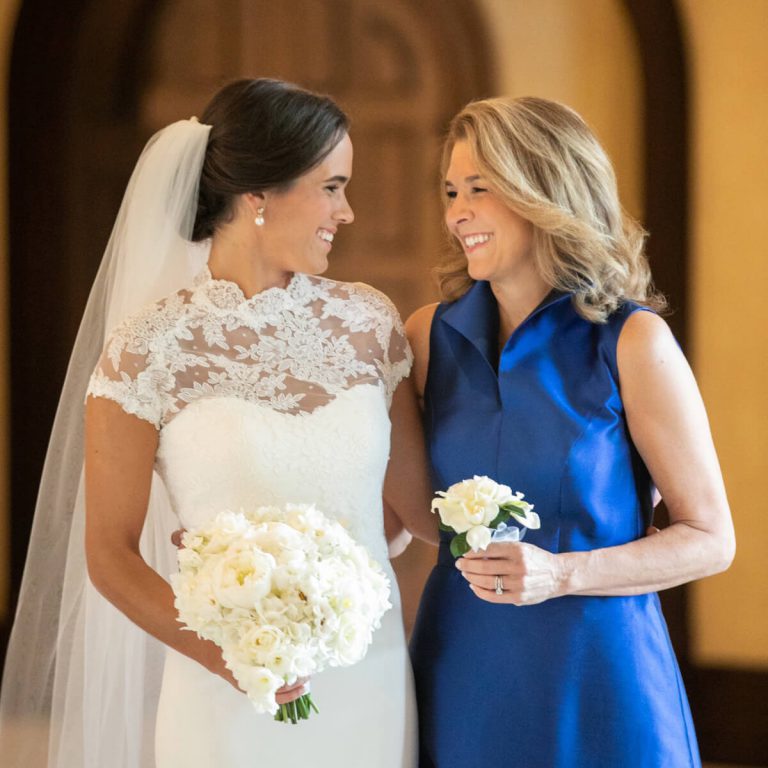 ENTHUSIASM TO EVERY PHOTO SHOOT
Not only were the images beautiful, the process was a pleasure from start to finish. From the engagement photos to the bridal portraits to the wedding day itself, John brought a fresh enthusiasm to every photo shoot — nothing about it felt routine or like "another day, another photo session."
The photographers were so engaging and put everyone at ease — and they work amazingly quickly so it never felt like an intrusion on the actual event. I also loved that he got the initial images to us right away — within 48 hours of the wedding, which is when everyone is asking to see pictures!
Read More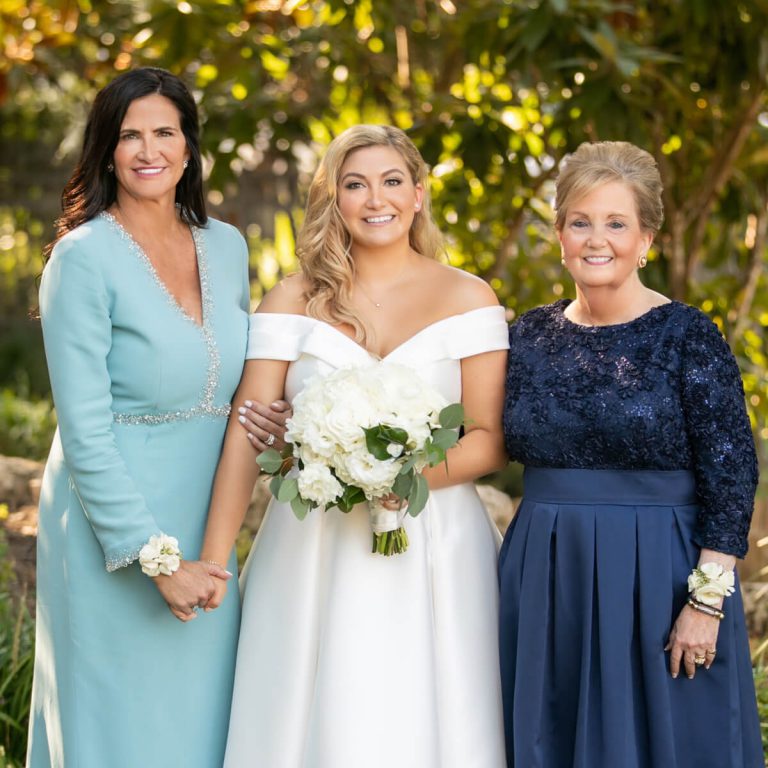 EXCEEDED OUR EXPECTATIONS
John Cain Photography did an amazing job capturing the complete joy of my daughter's wedding. They were very professional and fun. Everything was kept on schedule, including herding groomsmen and handling two and three year olds!
The photos from the wedding day far exceeded our expectations. We have already recommended John Cain Photography to some upcoming brides and will continue to do so.
Read More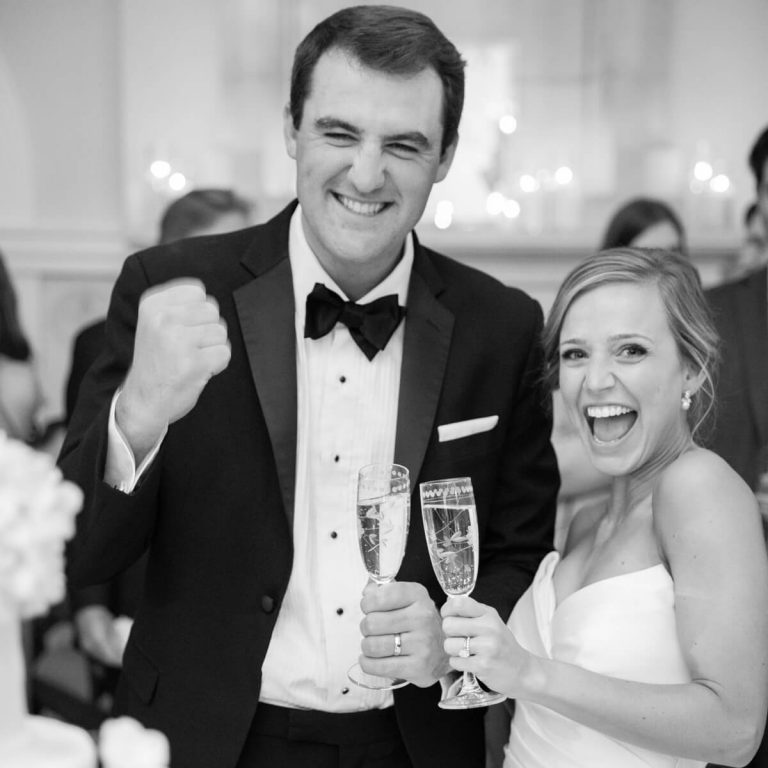 CAPTURE THE HEART, EMOTIONS, JOY AND LOVE
John Cain Photography is a no brainer. They will capture the heart, emotions, joy, and love from the whole day and that is priceless. They take away all stress and make it easy. His team captures moments planned and unplanned- moments that bring you back to the day and moments you will have forever.
Meredith (Scudder) Scheffler, Bride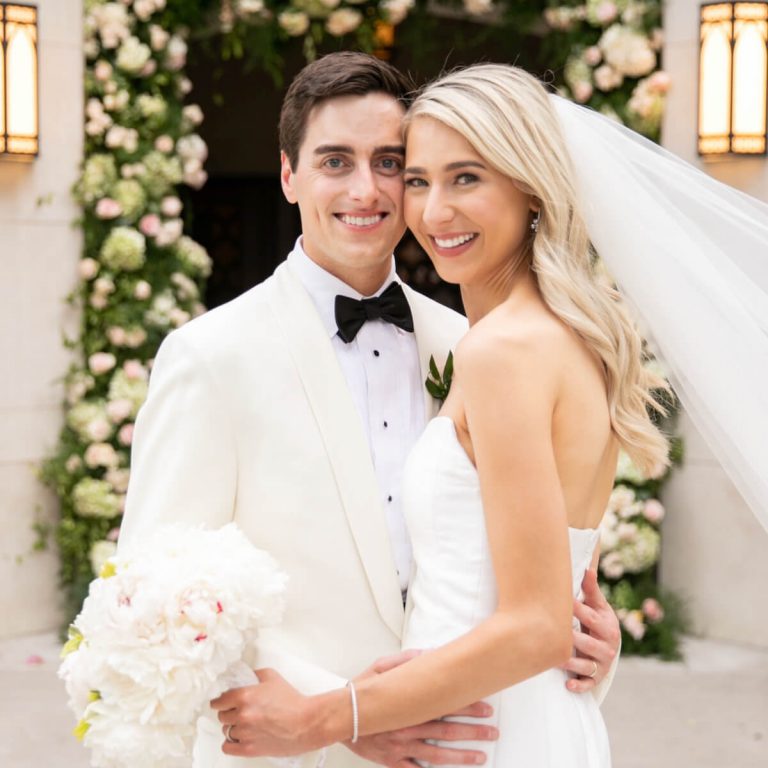 CAPTURED THE EMOTION
John's team captured the most special moments of our wedding and the quality and professionalism was terrific. They were so much fun and knew how to best capture the night and the pictures we have we will cherish forever. I could not recommend enough and each image perfectly captured the emotion and allow us to relive it in detail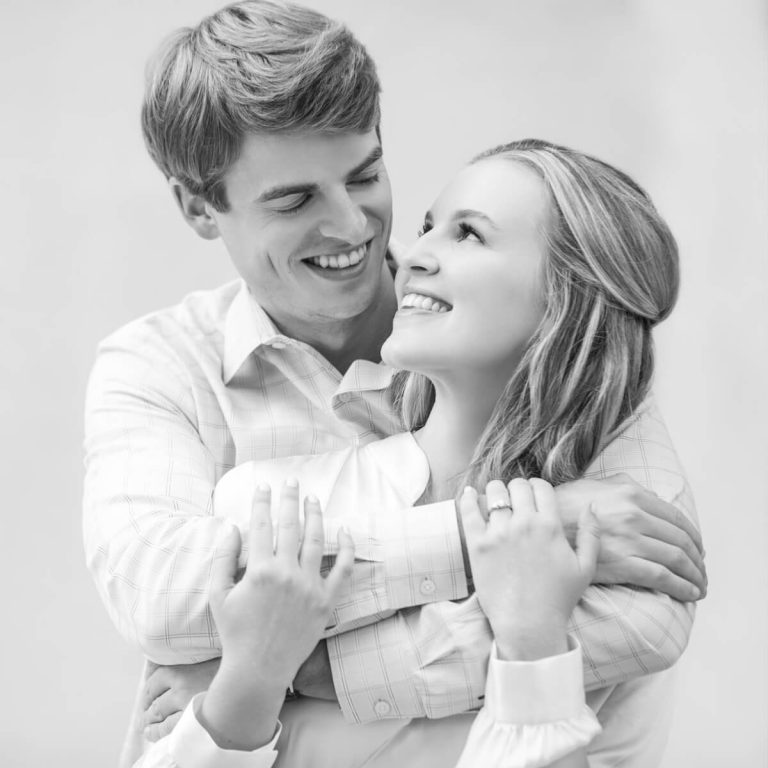 AMAZING PHOTO QUALITY
John and his team are highly professional and on top of the entire experience from start to finish. We could not have asked for better photographers. They were a great fit on all fronts: professional, put us at ease, communicative, and amazing photo quality.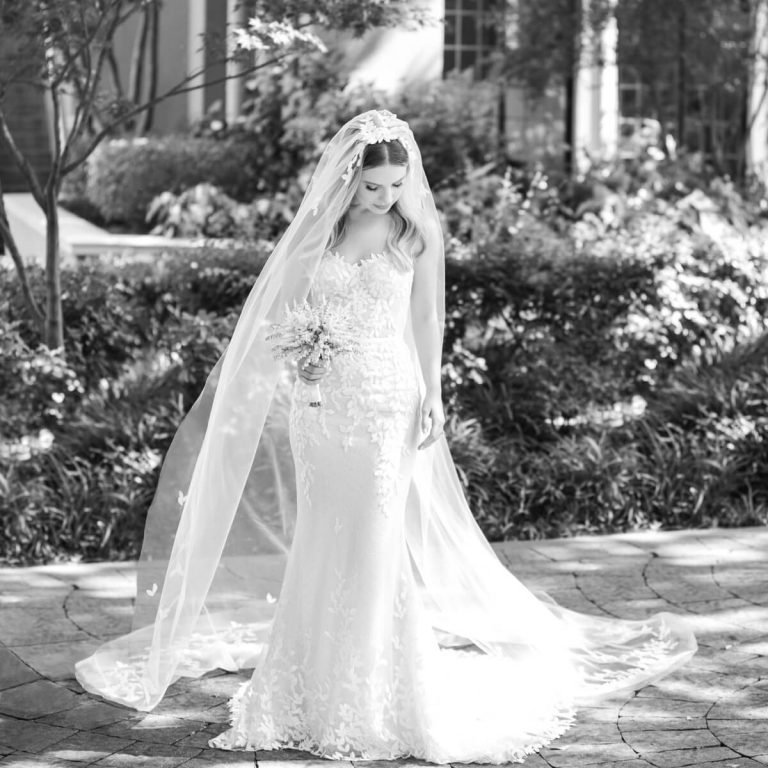 ALWAYS QUICK TO GET BACK TO ME
Your team is extremely professional, always quick to get back to me, and make everything so easy and comfortable! They were always with me and made sure he got every shot I wanted! I love the pictures and will cherish them forever. Y'all are a wonderful team and made my wedding day incredibly enjoyable!
Erica (Grossman) Buss, Bride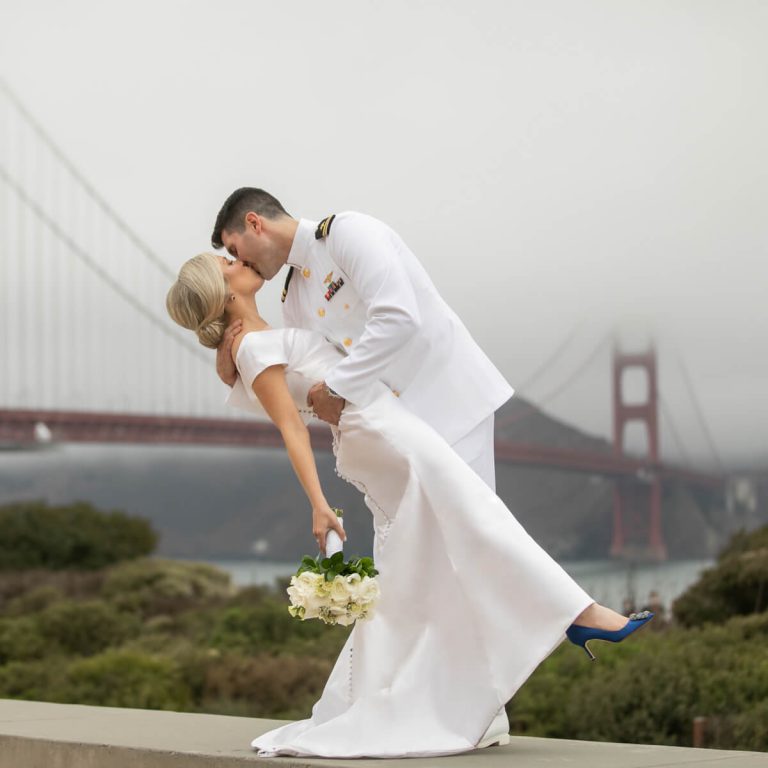 CAPTURE THE PURE JOY
The John Cain Team is the absolute best!! The experience from start to finish has been flawless – every detail accounted and planned for. I felt so taken care of and comfortable with Stephanie. The pictures are perfection. I can't recommend the John Cain team more highly. They capture the pure joy of your wedding day and ensure you have memories to last a lifetime.
Shaney (Soderquist) Goossens, Bride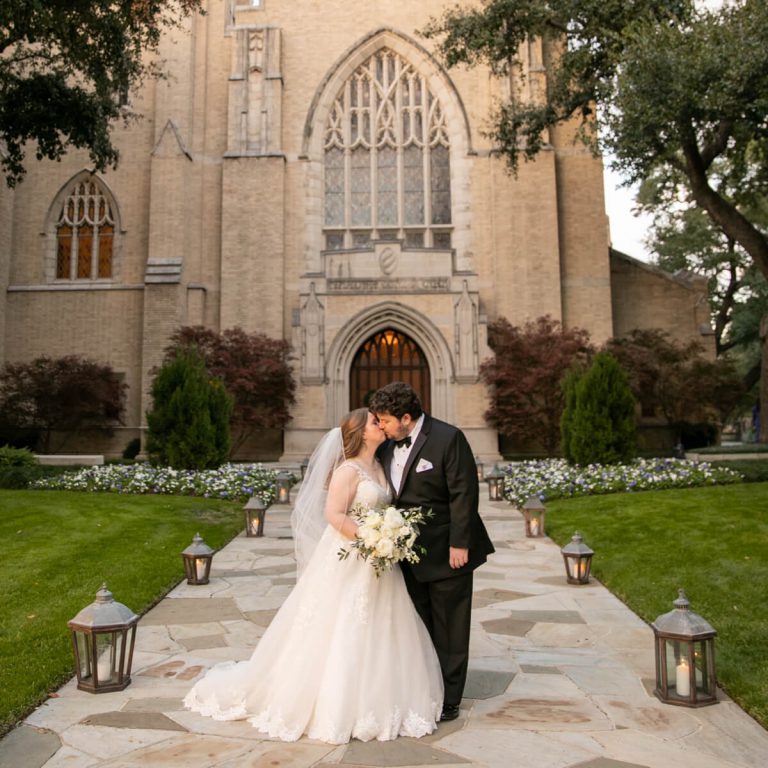 CAPTURED THE MAGIC
The John Cain team felt like part of the family during our wedding planning and on the wedding day. They paid close attention to the details and made me feel so at ease during the entire process. They were all so easy to work with and really know what they are doing! Even my bridesmaids were commenting on how great the photography group was.
All the photographers did a wonderful job creating a comfortable atmosphere, which definitely came through in our photos – they are absolutely beautiful!
And I was so impressed by the quick turn around – thanks for helping my mom get her Christmas cards and gifts (framed photos) out so quickly! It was such a fun surprise for me and the family on Christmas day. We will cherish these pictures, and I'm so glad John Cain Photography was a part of our wedding experience. They truly captured the magic, and I can't imagine having anyone else there!
Read More
Elizabeth (Sloan) Mentesana, Bride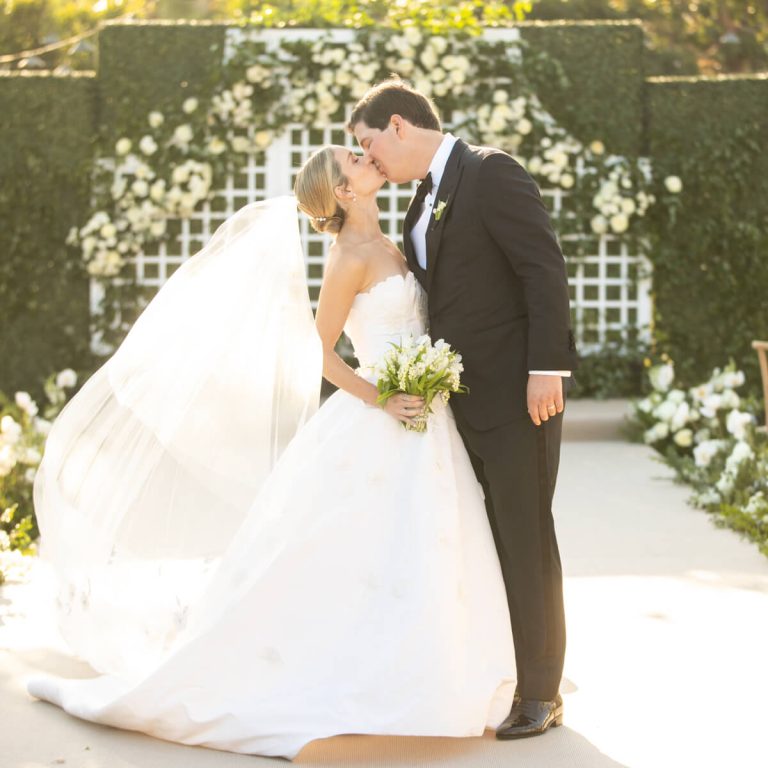 BEST DECISION YOU MAKE
John and his team made the whole experience seamless and fun! So much of wedding planning can be stressful, but the second we talked to John we knew that we were in the right place. Without us even saying anything, he immediately knew what we wanted out of our experience. He and his whole team are so kind and friendly, you immediately feel at ease. They are thoughtful about everything they do, and they do it ahead of schedule!
Besides making the planning process easier, on the day of the wedding Stephanie and John were incredibly helpful! You are with your photographers for the whole day essentially, so having such helpful wonderful people surrounding you on your special day is such a blessing.
On that day, neither of the photographers were intrusive or interrupting special moments for a photo, they blended into the whole day perfectly. Besides all the good things that I could continue to say about the team, the photos turned out more beautiful than I could have ever dreamed. Looking at them brings me so much joy, and I feel as though I have been transported back to that day. They capture the feeling so perfectly!
I can continue to go on for hours about how amazing our experience was, but I can promise you using the John Cain Photography team will be the best decision you make.
Caitlin (Connor) Neville, Bride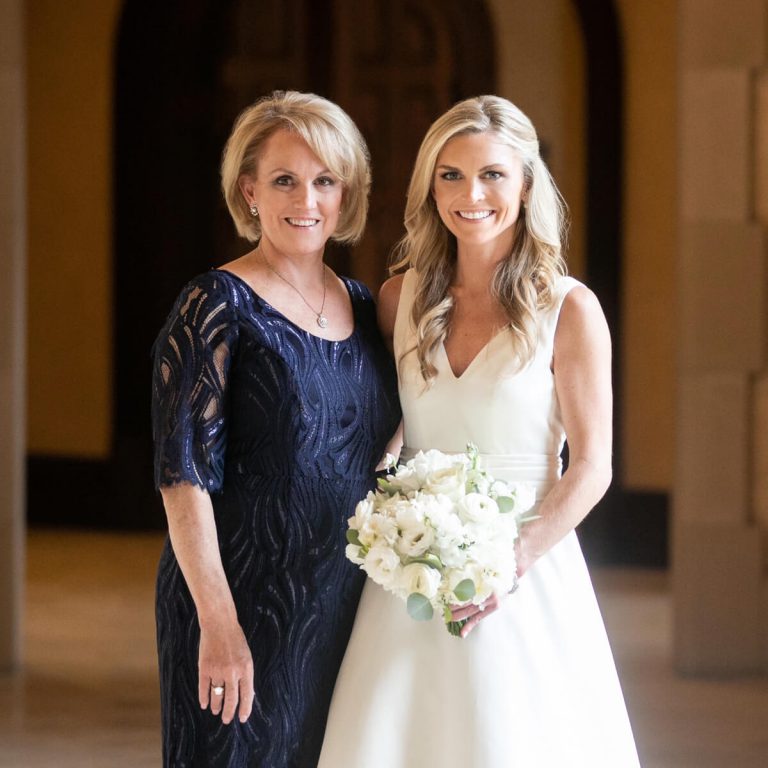 ENJOY THE PHOTOGRAPHY EXPERIENCE
From our very first meeting at the John Cain Photography Studio, I was so impressed with the calm, personal and professional aura throughout our time together. The welcoming at the door, beautiful but comfortable surroundings, the description of the services and the communication between the team members made choosing John Cain Photography a very easy choice.
People tend to get nervous when pictures are taken, and they have a very special way to make a person, or group of people, feel comfortable, at ease and even enjoy the photography session. I would encourage the newly engaged person to look at pictures in wedding albums and compare them to John Cain Photography photographs.
Read More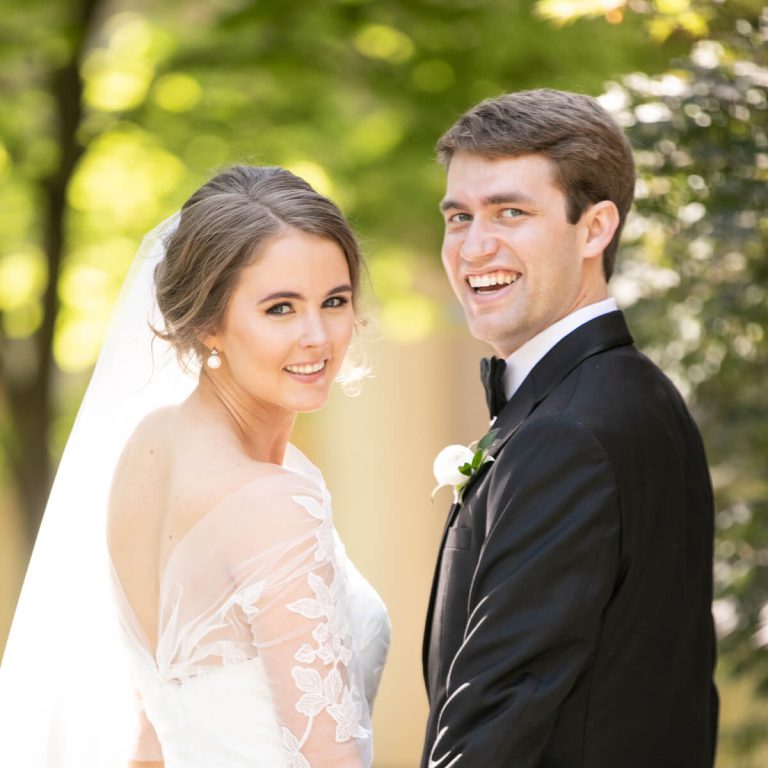 HELPFUL WITH POSING-ABLE TO RELAX
John Cain is such a professional! He made us feel confident and at ease that our pictures would be the highest quality. We were clueless about timelines and posing but John could not have been more helpful. We felt included in the schedule during the pre-event planning meeting and we're able to relax and trust that we would have the best pictures on our wedding day.
Heather (Woodcock) Graham, Bride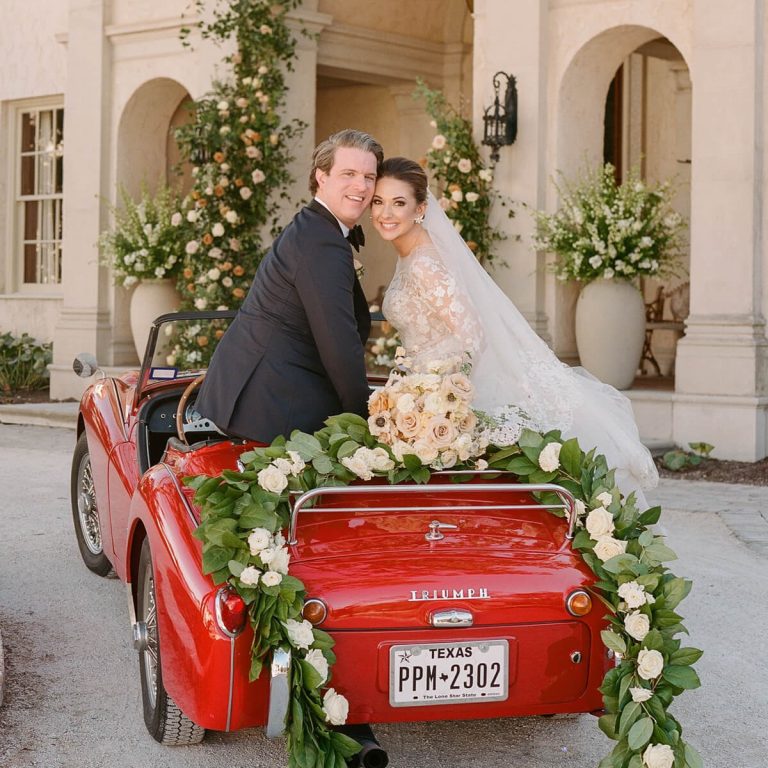 MAKE JOHN CAIN YOUR FIRST CALL
John Cain and team are simply the best, period! From their impeccable communication, beautiful studio, and obviously stunning images, the entire process just couldn't be better. As someone who doesn't love having her picture taken, they put you at ease and make you feel SO comfortable and beautiful from the moment you meet them. Having my engagement and bridal portraits as well as the whole wedding weekend, we walked away not only with the most incredible photos and memories to last a lifetime, but also feeling like we gained a family. My best advice is to make John Cain one of your first calls in the planning process!
Caitlin (Parr) Baldwin, Bride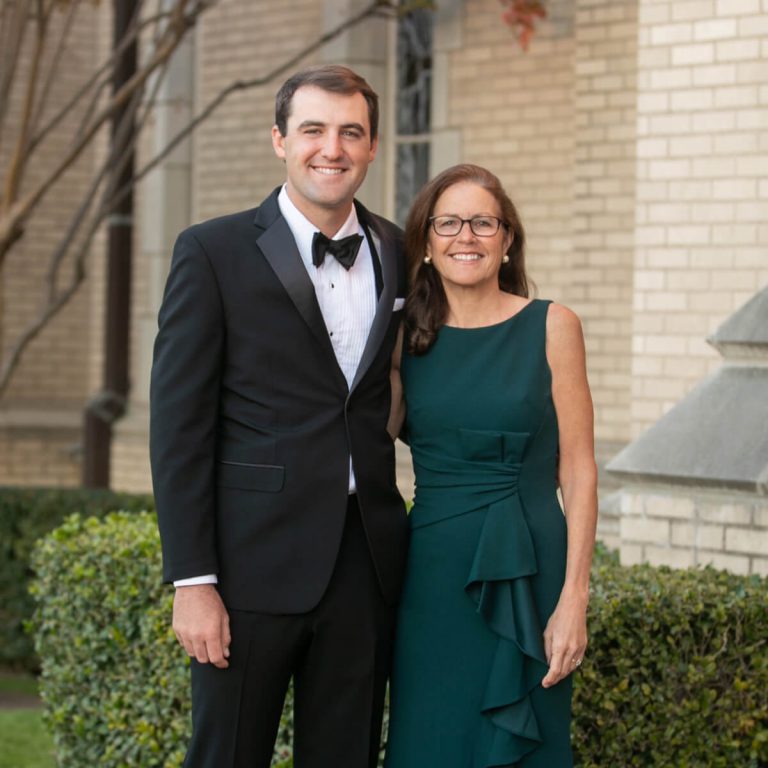 MADE PEOPLE FEEL RELAXED
Great photos; They were easy to work with, flexible, and made people feel relaxed for the photos.
Mrs. Diane Scheffler, MOG
PROCESS WAS SMOOTH & PAINLESS
As a groom, all I wanted was for the the photography process to be as smooth and painless as possible, and John's team delivered on that and more. He was great to work with and the photos turned out great!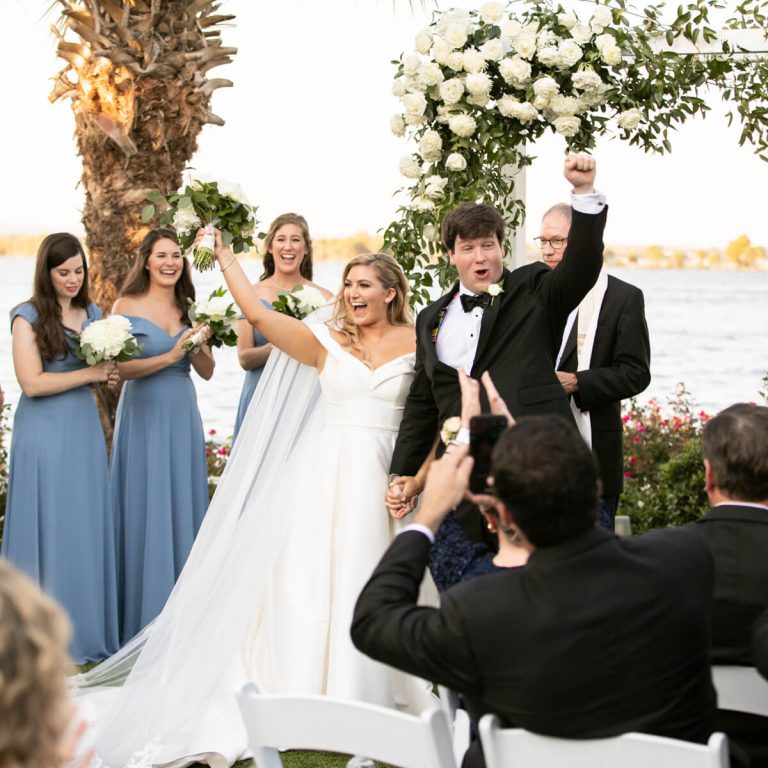 SO FUN TO WORK WITH
So professional but so fun to work with at the same time!
Kathryn (Latham) Perry, Bride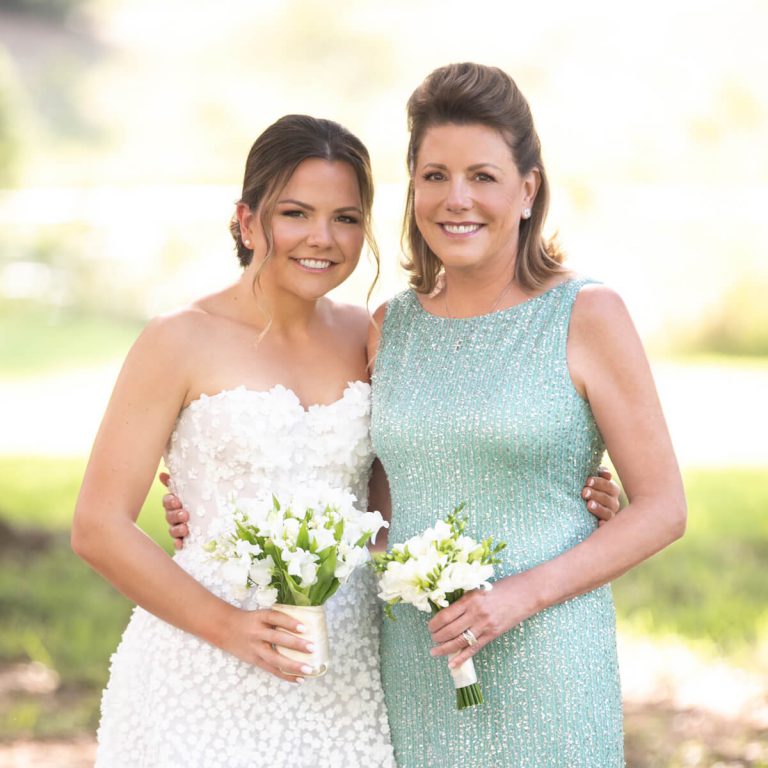 THEY THINK OF THE LITTLE DETAILS
They are the best, extremely professional, FUN and made it very easy. They think of the little details, like pearl earrings for COVID brides who had to cancel last minute and the photo you sent of the two of them the very next week. So many positive little things as well as the big ones.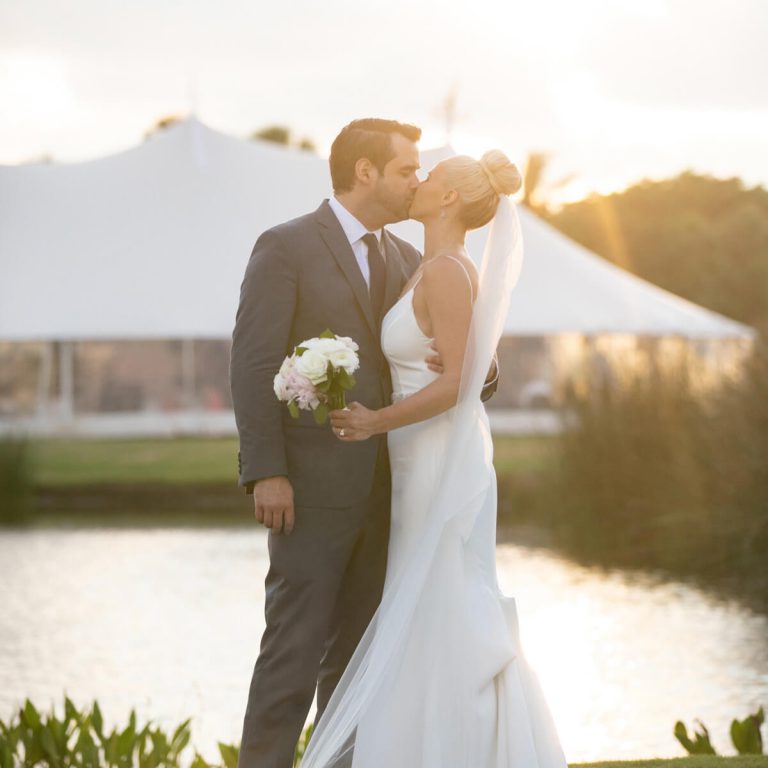 UNBEATABLE LEVEL OF SERVICES
John and his team of professionals offer an unbeatable level of client services to make the process easy and fun and render your day unforgettable!!!
Allison (VanValkenburg) Faucette, Bride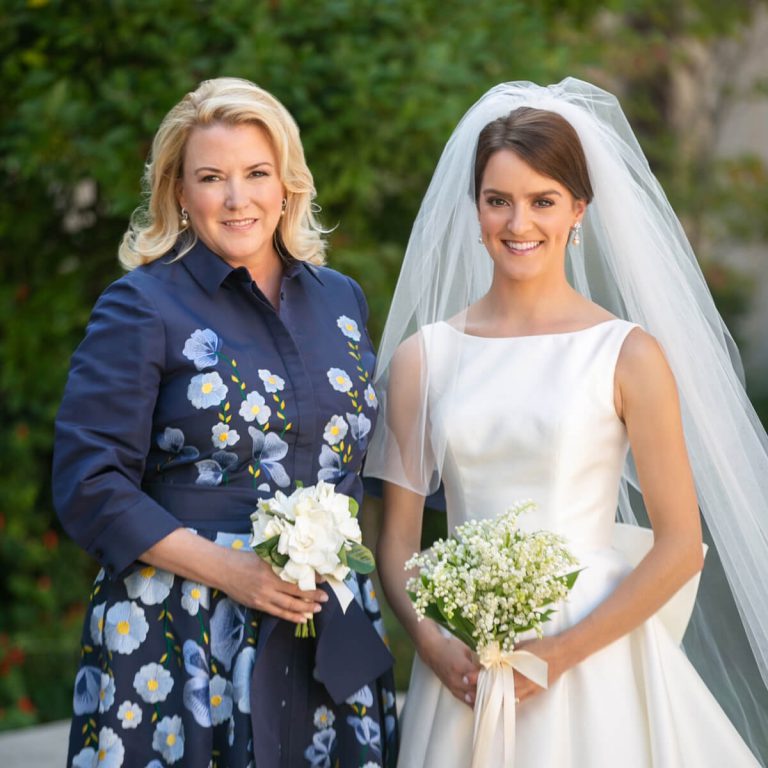 THE TEAM IS FUN
Their team is so fun to work with and so talented! Quality excellent… consider John Cain part of our family – we couldn't have done 2 weddings in one year without their advice!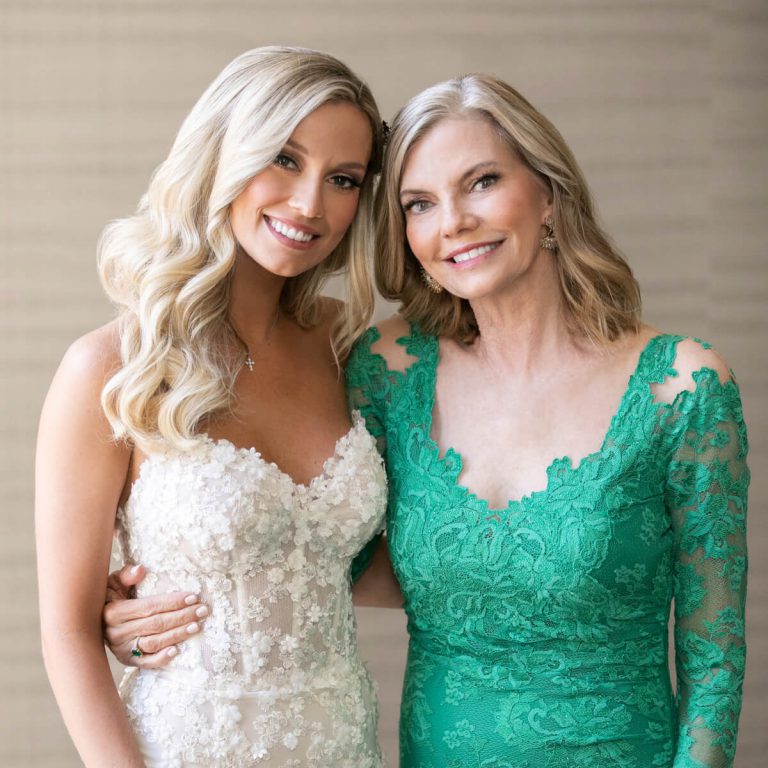 ORGANIZED AND HARD WORKING TEAM
That the photography is not only the best but that they would not find a more organized and harder working team. The bride and groom were made to feel so special on this important day in their lives. Also, Stephanie and her team were so much fun!
Mrs. Randee Rathbone, MOB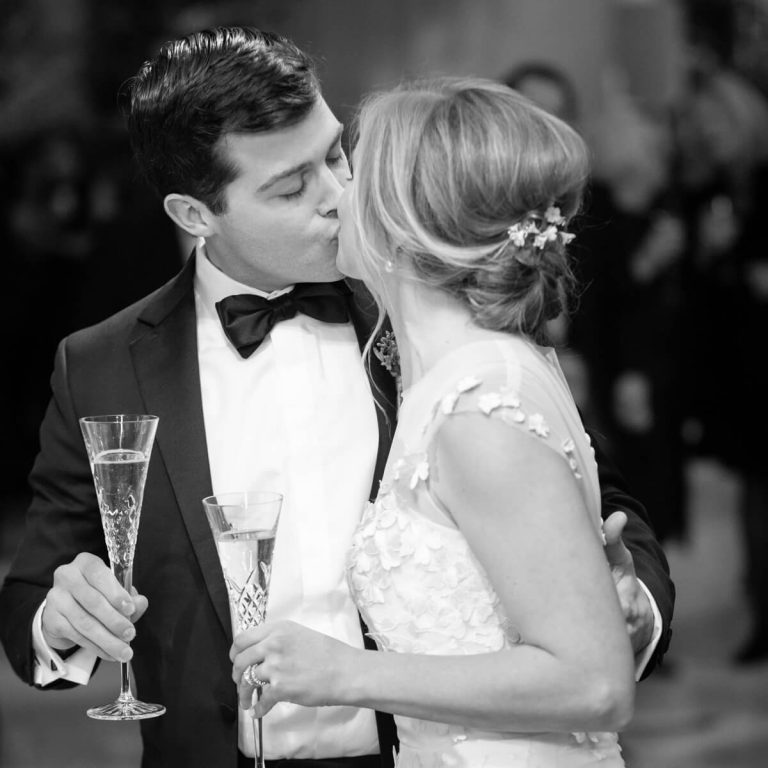 MAKE YOU FEEL HEARD & SPECIAL
John and his team are incredible! They pay close attention to every detail. As a bride, they make you feel heard and so special! They are calm, easy going, and so much fun to work with!
Carter (Goree) Sample, Bride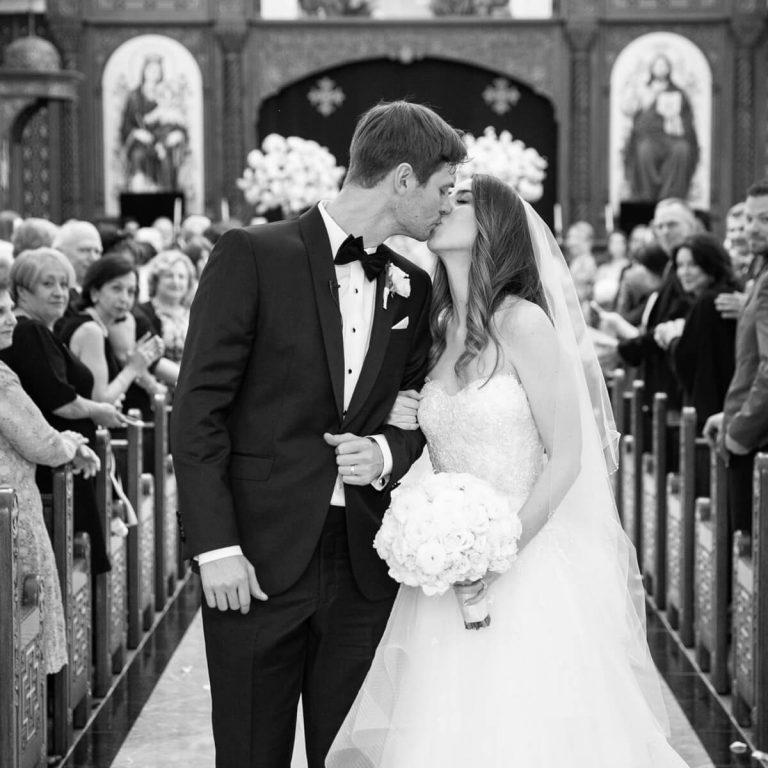 GOES ABOVE & BEYOND
I would tell anyone recently engaged that they would be crazy not to hire you guys! We loved our experience with your whole team from start to finish. They go above and beyond to make you feel comfortable and taken care of. Everything was incredible!
Natalie (Akilian) Harrell, Bride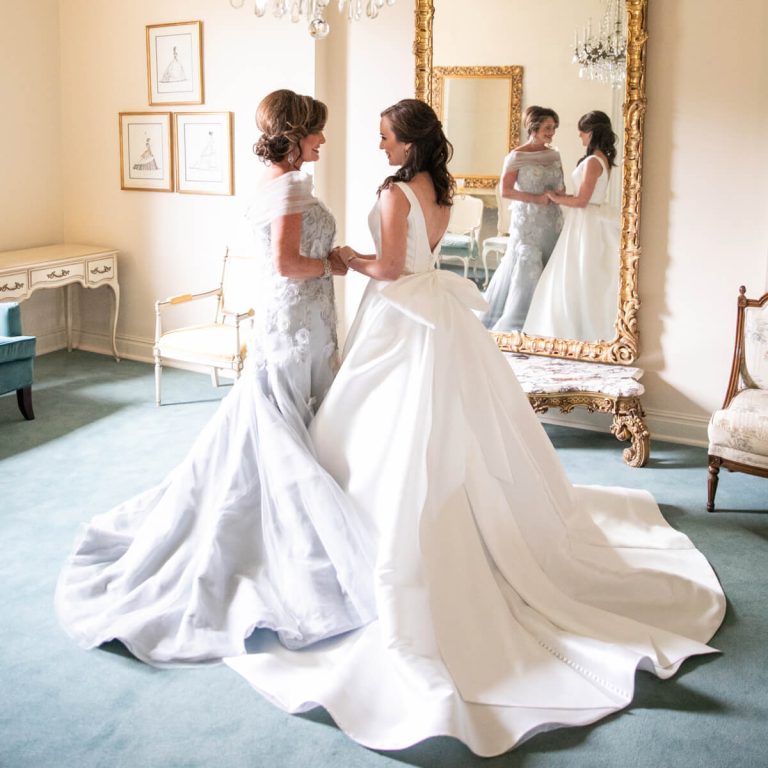 BOOK JOHN CAIN
Book John Cain before you do anything else. John Cain makes the bride feel like she is the most special person in the world! I am so thankful that we had his team!
Mrs. Waynette Ballengee, MOB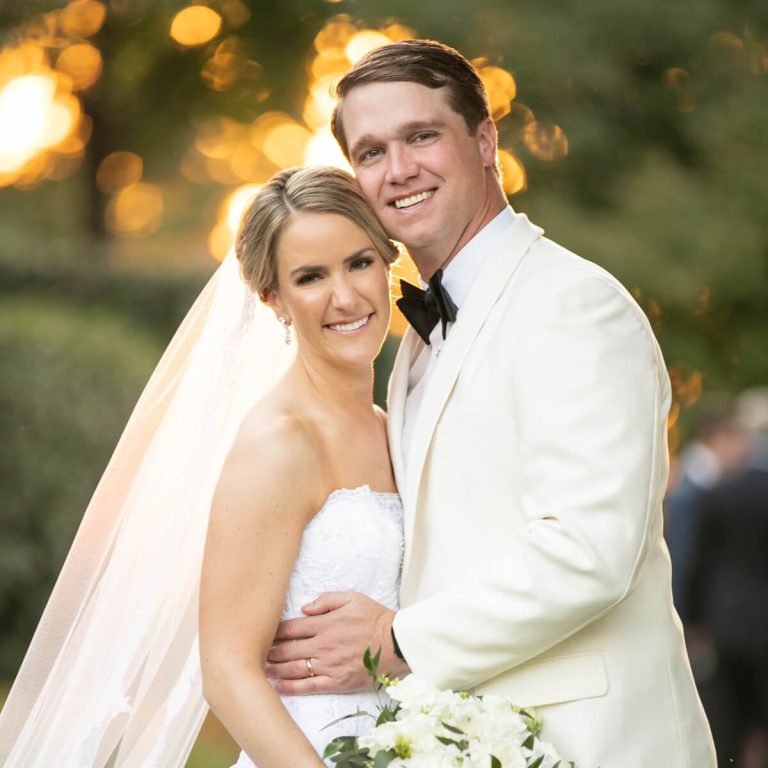 BEST DECISION WE MADE THE ENTIRE WEDDING PLANNING PROCESS
Selecting John Cain Photography was one of the BEST decisions we made during the entire wedding planning process. The John Cain team was always prompt in scheduling and responding and even provided quick delivery of photos after the wedding! They provide a personal touch from start to finish which is so appreciated. And of course, John did an absolute fabulous job capturing such special moments from bridals to rehearsal dinner to the wedding ceremony & reception. He made us all feel comfortable while keeping us all on track with the timeline of events. Best decision!
Allison (Darden) Robinson, Bride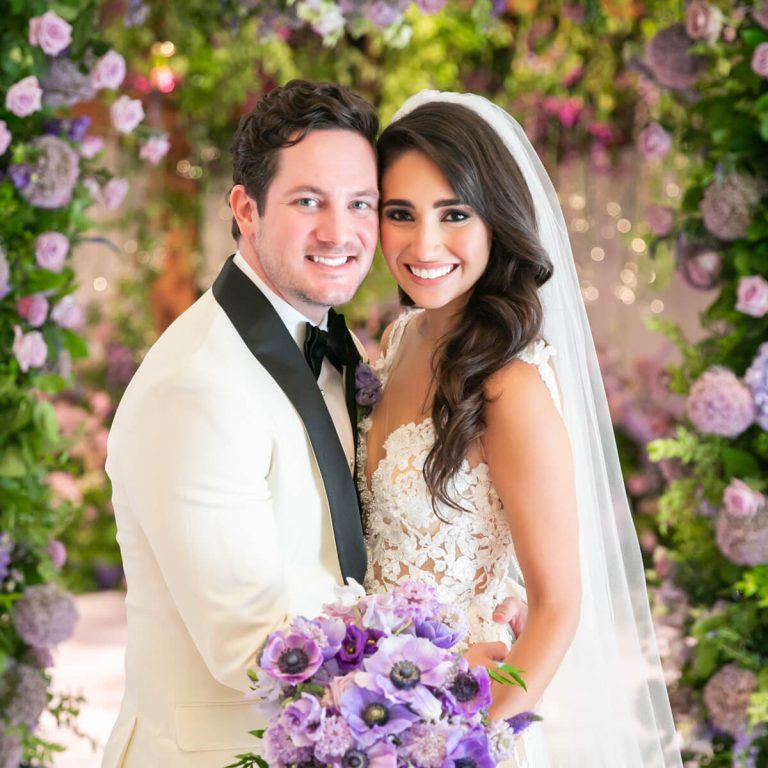 COULDN'T BE HAPPIER
You guys have every single detail covered. Every one of my bridesmaids was so impressed with how on top of it y'all were and how quickly you got us in and out of photos. Not the mention the quality of photos and every single person on your team being incredible. You guys make the experience enjoyable and fun. I couldn't be happier with the entire process and can't imagine having anyone else there for our celebrations.
Kalize (Bauer) Mauldin, Bride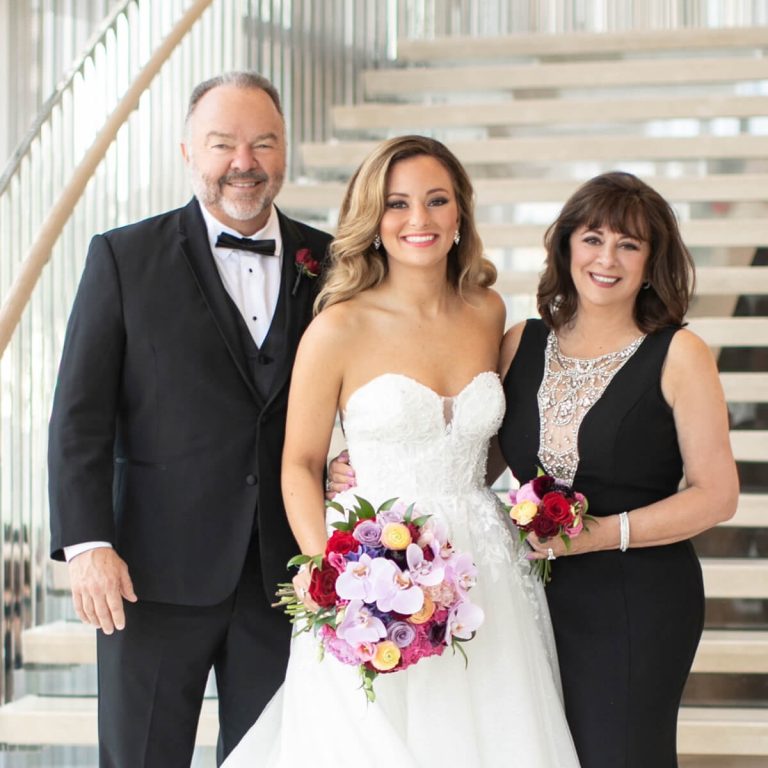 ENJOYABLE EXPERIENCE – LESS WAITING AROUND
The customer service was impeccable. John is very patient and soft spoken which helps set the tone. He keeps things on schedule which provides for a smoother flow, less waiting around, and an overall more enjoyable experience. One of our weddings was extremely scaled down due to Covid and our wedding planner couldn't be there. John kept everything moving along very proficiently.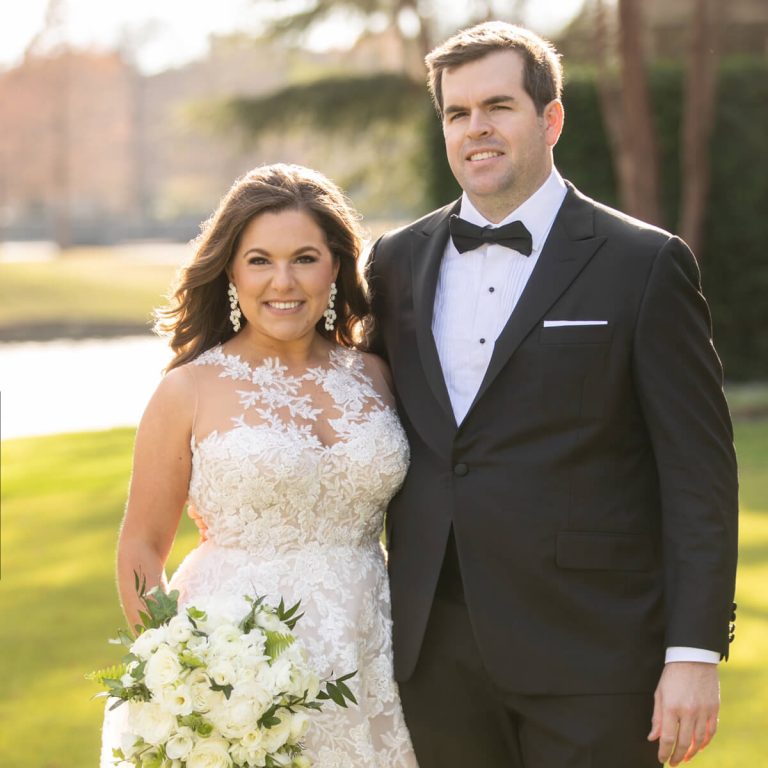 FAVORITE VENDOR FROM THE ENTIRE WEDDING
John Cain Photography truly went above & beyond in each and every interaction from the initial consultation through to receiving our beautiful photos. As a bride, their team always made me feel so special and 'bridal'. My lead photographer, Stephanie, was absolutely perfect for my wedding day and had the best demeanor. She made sure we got all the shots I wanted while keeping the day stress free and running in time. One of my favorite vendors for the entire wedding!!
Ashley (Fuqua) Fleck, Bride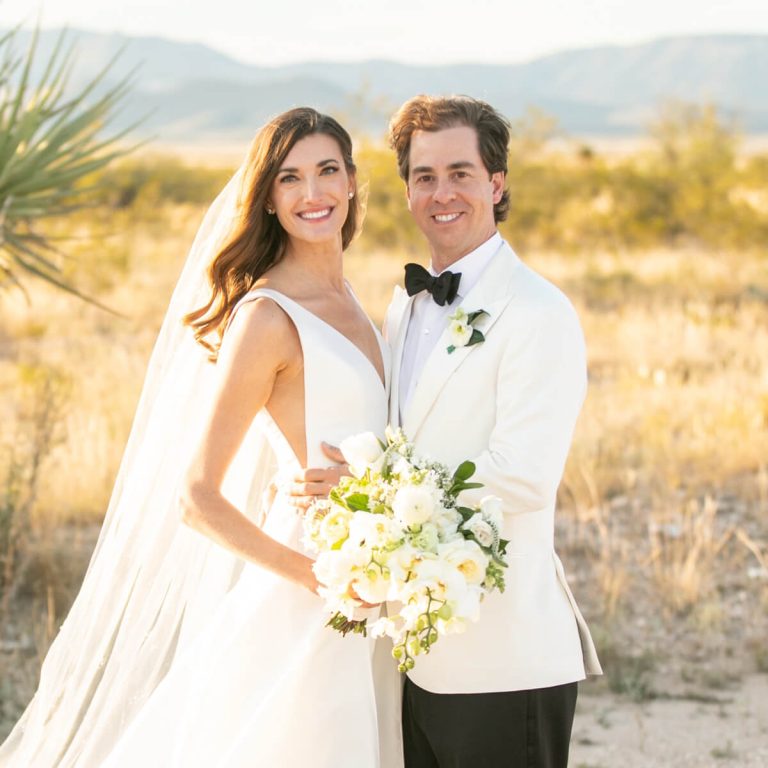 FUN IN PERSON MEETINGS
Wow! It's hard to say enough great things about y'all! We already rave about you to our friends! We love you guys! Tedi and I have been nothing short of amazed with your level of service and I would tell my friends that out of all the vendors we used (including the wedding planner, who was awesome!) or considered using, the John Cain team was by FAR the most organized, thorough, considerate, professional, and easy to work with group we have ever had the pleasure of working with. The John Cain team makes you feel so welcomed and that you are their number one priority!
As the groom, I was involved with wedding planning but not quite to the extent as my wife or her mother… however, I was quickly and easily able to recognize the superior level of service that John, Stephanie, Sami, Anna, Courtney, and the rest of the John Cain team deliver.
The John Cain team goes above and beyond to make sure every base is covered – from detailed emails to fun in-person meetings. They will ensure every moment is captured to your exact specifications. I feel like this is something every photographer will tell you they do, however when it comes down to the day of crunch time, counting on them to perform to your expectations can easily be an unknown. Not here.
The day before our wedding, Stephanie and Anna were out walking around our venue scouting and learning the property to make sure they captured the shots we wanted at all the right angles! The day of our wedding, they had a plan in place and kept everyone on schedule! We had an amazing weekend and couldn't have done it without the help of the John Cain team!
Who to use for any future family photos will not even be a question.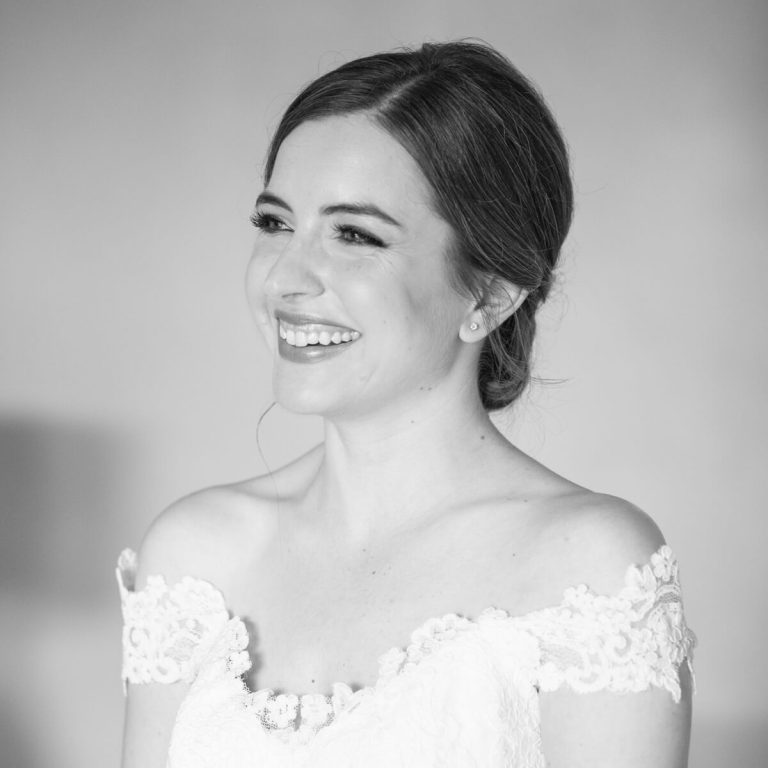 THE MOST STRESS-FREE EXPERIENCE
Wedding planning is so stressful at times but picking John Cain as our photographer was the easiest, most stress-free experience. The team is so nice and we never had to guess or ask about what comes next. And the photos we've seen so far are just what we were hoping for.
Erin (Kanter) Montie, Bride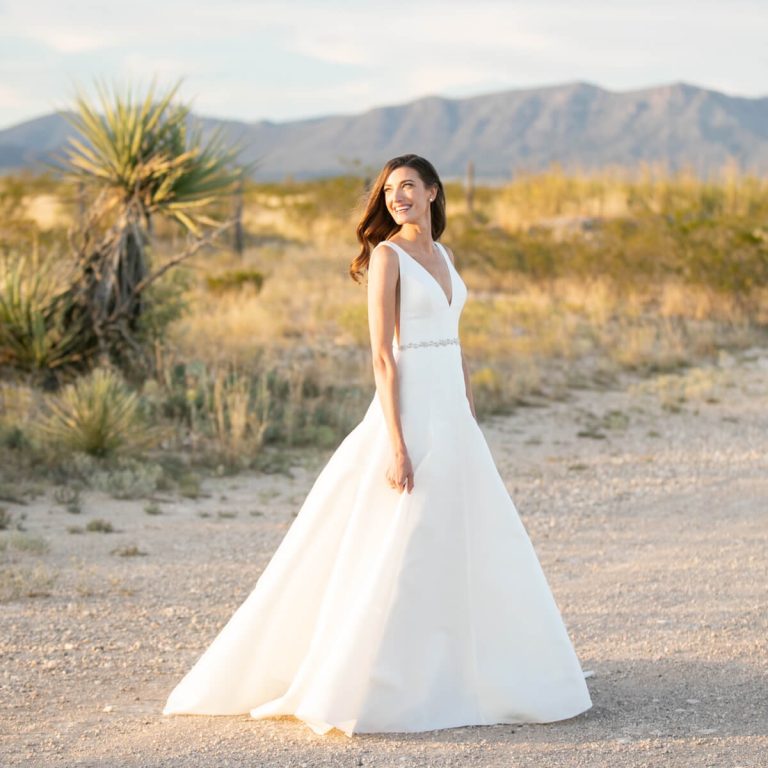 THEIR ORGANIZATION ALLOWED ME TO RELAX
I have already told everyone I know engaged, married, single, or strangers, that choosing John Cain Photography was the best decision Ben and I made for our wedding. I was a little nervous since our wedding was not a typical John Cain wedding in that it was maybe not as extravagant or large, but from the very beginning those concerns were put at ease. Every time I interreacted with anyone from the John Cain team, they made me feel like our wedding was a priority and that they were so excited to get to be a part of it.
I am a control freak and planner, and the John Cain team was the only team more organized than me. Each member of the team was friendly, professional and gives 110%. This allowed me to relax and gave me one less thing to worry about when it came to the wedding. Even the experience of going to the studio for planning meetings or selecting engagement prints was always fun and something I looked forward to.
When it comes to the photos themselves, they are amazing and beautiful! I just love looking at them and I have only seen the preview. The first look photos and photos of Ben and I on the outside of town are better than I could have dreamed up. Stephanie also captured so many moments that I didn't even know she was there, such as a quick prayer with two of my bridesmaid before we walked down the aisle.
Besides taking beautiful photos, Stephanie was wonderful to work with. She was patient with our dog Kensi and never acted frustrated, even though she wasn't the easiest subject. We were at least 30 minutes behind on the timeline and Stephanie caught us up and got us back on schedule. She had done her research and knew what to do and where to go on the wedding day. She was flexible when things went wrong and were out of our control, like the donkey not cooperating or a car being parked in front of the hotel for our pictures. She was assertive and directed people while still being kind and made the whole picture process painless. While she took charge with everyone else (which was great because I didn't have to), with Ben and I she was fun and laid back and made me feel so comfortable. Stephanie directed us and gave us tips for things to do, but she let us have fun and didn't make it feel like if we missed anything it was a big deal. She helped with non-photography things like keeping us on time, assisting with my bustle, or getting us drinks. Besides Ben, I was probably most relaxed standing by Stephanie that day. Stephanie made me feel like me, Ben, our family and our wedding were special and beautiful! I am sad I don't get to spend more time with her now that the wedding is over and am trying to make her my friend! However, I plan to use John Cain for every family portrait forever, so hopefully we get to work together again!
There are a lot of people out there who can take beautiful photos, but I would be surprised if any of them have the commitment to organization, attention to detail, and amazing customer service as the John Cain team; or are as delightful and fun to work with! Thank you!!!
Tedi (Clancy) Ramsey, Bride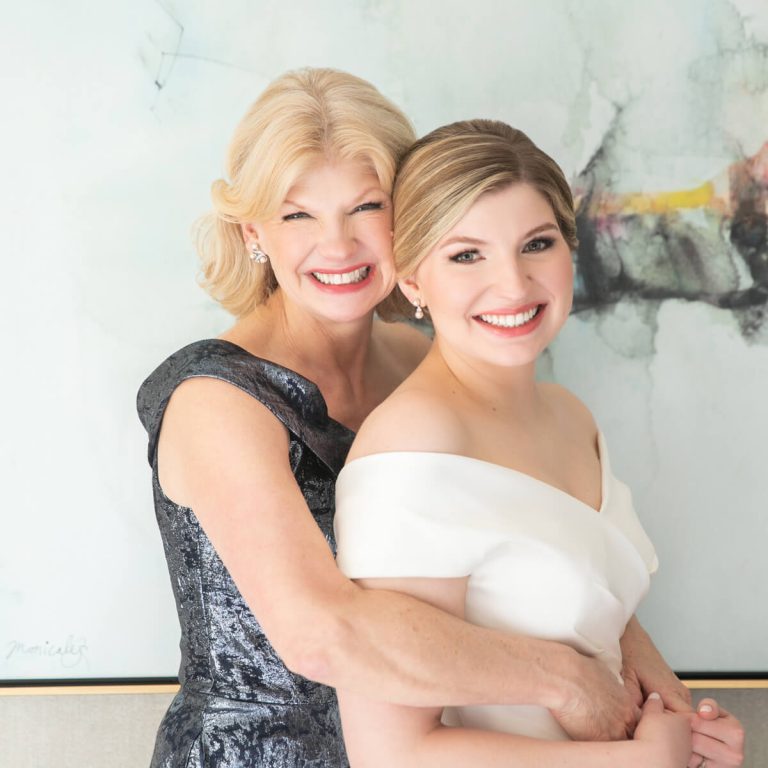 ARTISTICALLY BEAUTIFUL
The Best. Professional yet comfortable to work with. Artistically beautiful and open to suggestions. Excellent support staff. Artistically excellent, kind, approachable. Very talented team.
Ms. Mary Jane Benning, MOB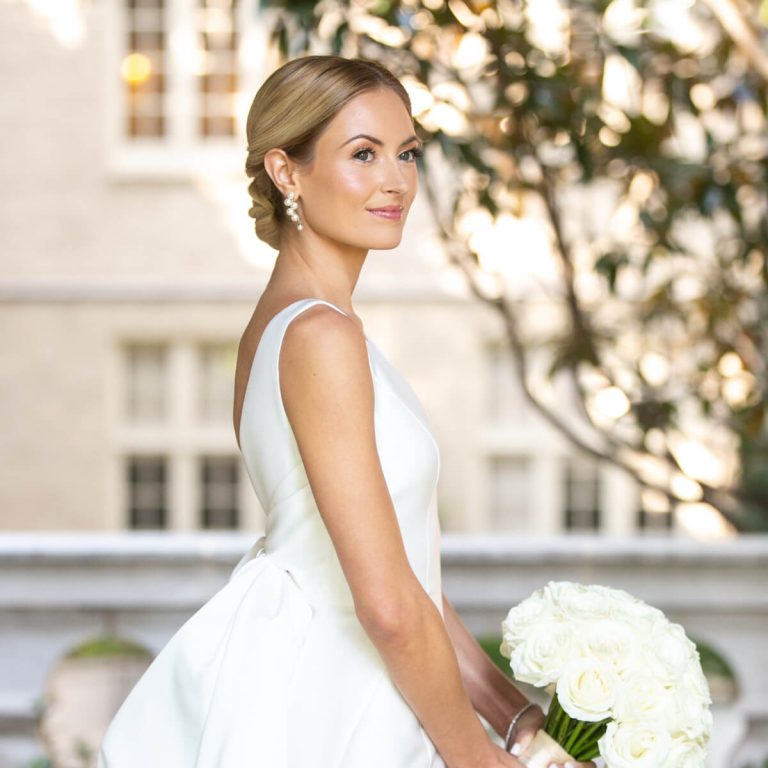 BEST EXPERIENCE EVER
Best experience ever! Y'all made the entire process so fun and I never felt stressed. The communication and overall service was outstanding!
Emily (Barge) Campbell, Bride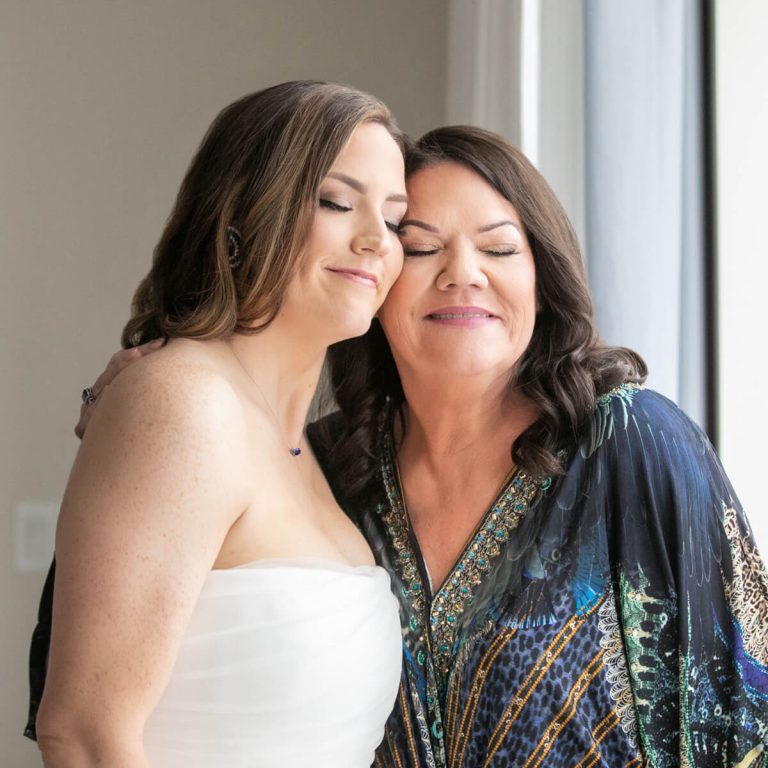 CAPTURE MOMENTS DISCREETLY
Stephanie and Ryan were absolutely incredible the entire event. Stephanie has the perfect personality to get people to pose but not pose, and capture the moment. Ryan would take photos of moments discreetly, like the bride with her dog or the bride with her nephews. They were there for every moment. It was a great feeling as the Mother of the Bride to know every special moment would be captured. When the wedding of your only daughter is over, you have the memories and the photos. The memories may fade, but the photos will last forever.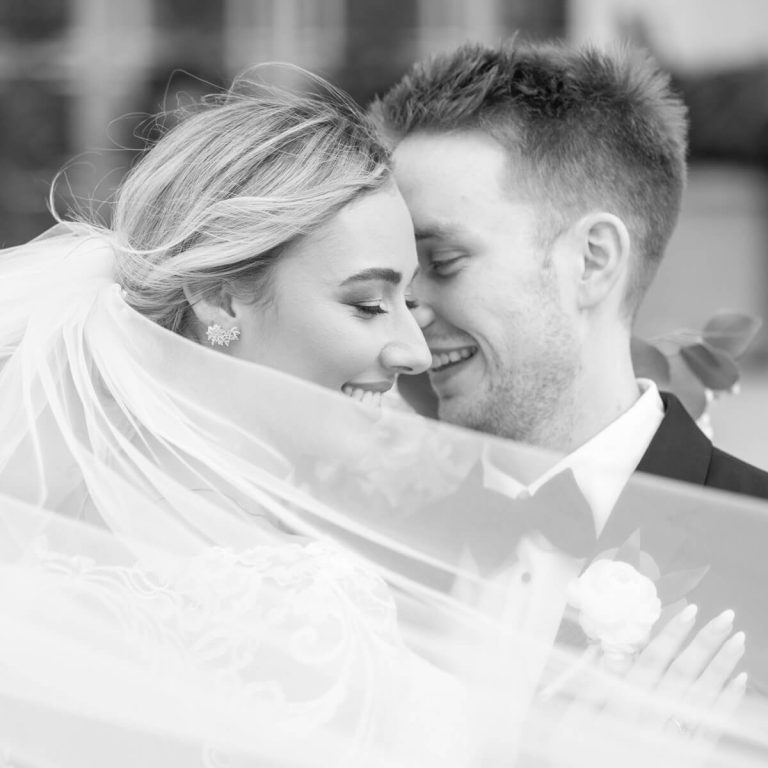 MADE PICTURES EASY AND EFFICIENT
They made it so easy and efficient for pictures. Matt knew where everyone should be and what poses. It was nice not being stressed about pictures!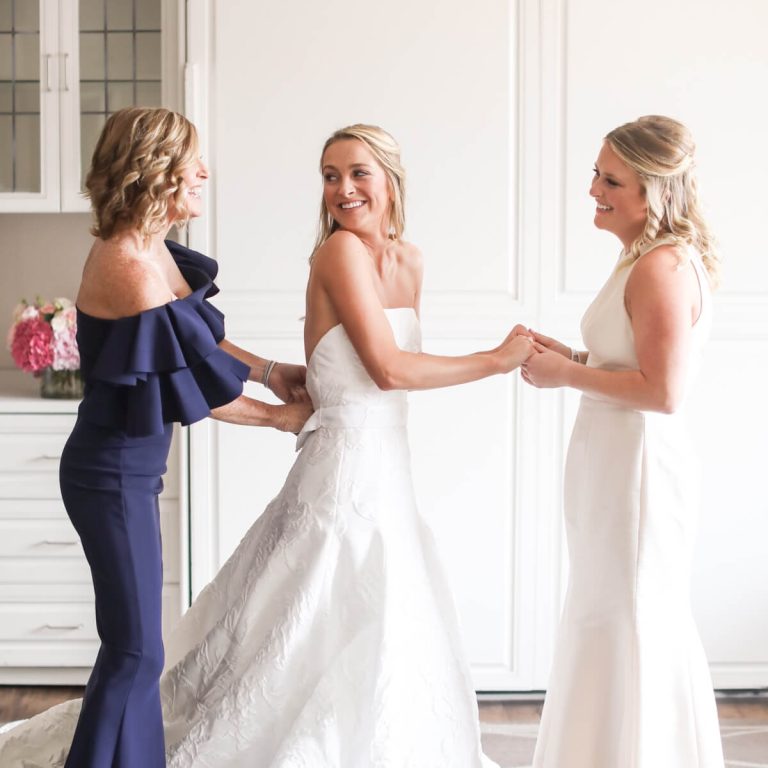 EXCELLENT FROM START TO FINISH
John Cain photography does an excellent job from start to finish. They guided us along the way and made us very comfortable.
Mrs. Maureen Twardowski, MOB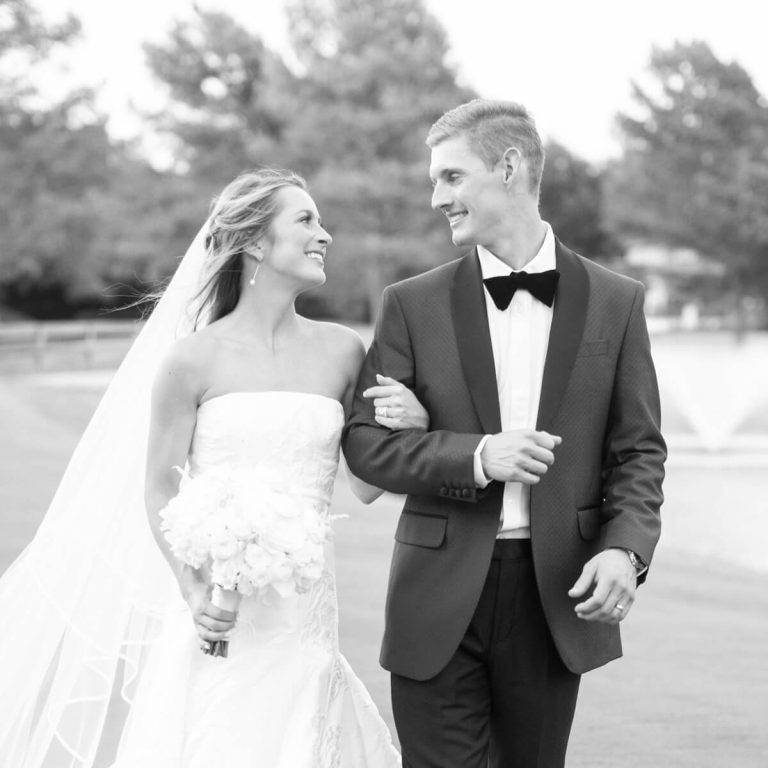 FUN AND ENJOYABLE EXPERIENCE
They are amazing! Fun and pleasant to work with. They're personable – sending little gifts, notes, etc. They're very good at what they do. They're efficient and thorough when it comes to taking the photos you want and getting them back to you. All in all, they make it a fun and enjoyable experience.
Sam (Twardowski) Katigan, Bride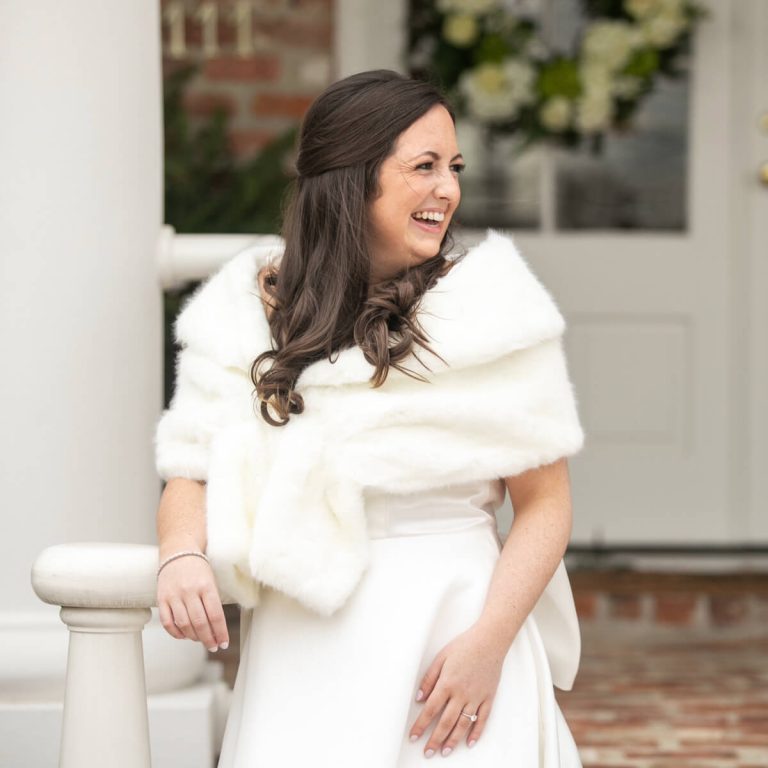 FELT INSTANTLY AT EASE
Matt was the best photographer we could have ever asked for! He was attentive and so professional! He made me feel instantly at ease and the photographs are absolutely stunning!!
Catherine (Barbaree) Hamlin, Bride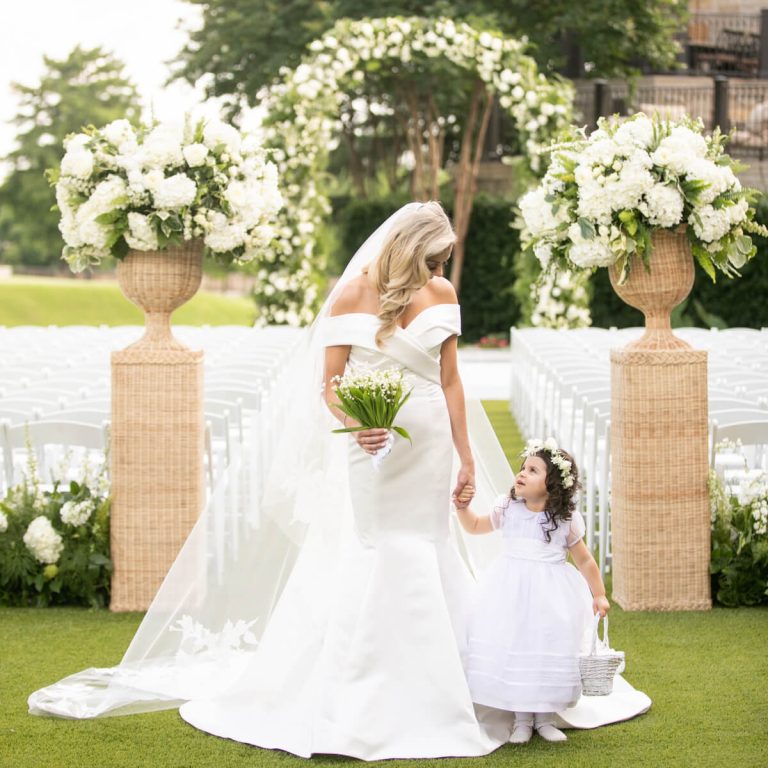 ENJOYABLE & LOW STRESS
John Cain is very professional and personable – they know what pictures to take and make the wedding day so enjoyable! Low stress!
Mrs. Marcia Schubert, MOB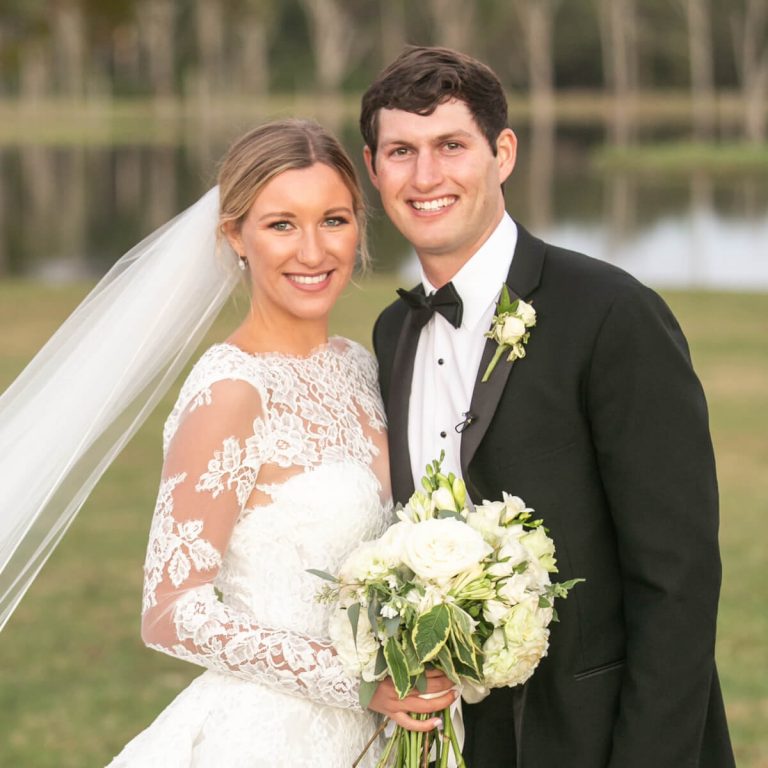 MADE THE DAY SO SPECIAL
John was absolutely amazing and his whole team! They are all so organized, and know exactly what to say to everyone in such a calming way! John truly made the day so special.
Ann Elizabeth (Walker) LoCicero, Bride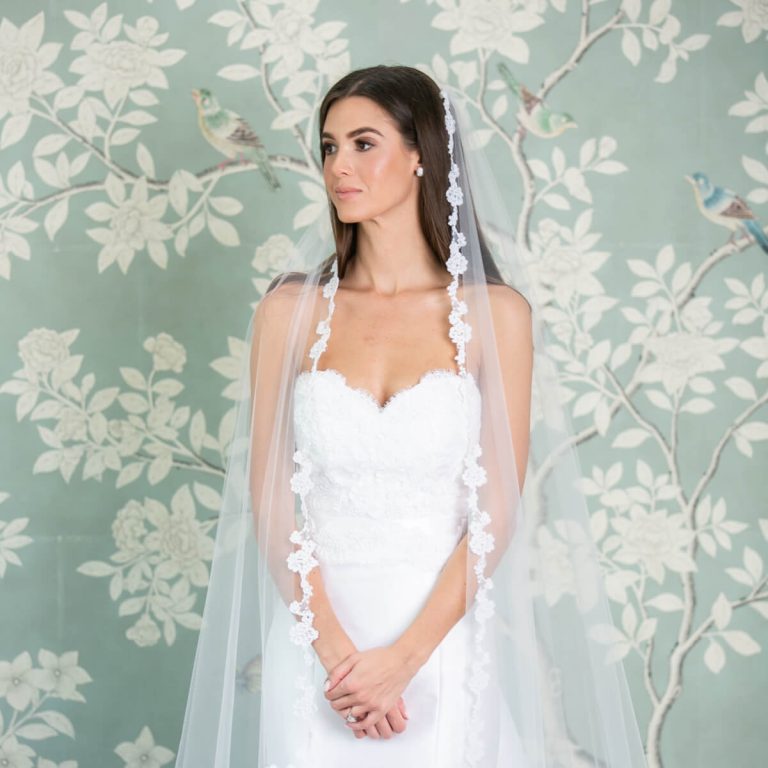 RELAXED & COMFORTABLE
Y'all were the most organized part of our wedding!! We LOVED having you all with us in San Miguel. You made us feel so relaxed and comfortable! Best decision we made during our entire wedding was having John Cain Photography!
Alicia (Crenshaw) Neurohr, Bride