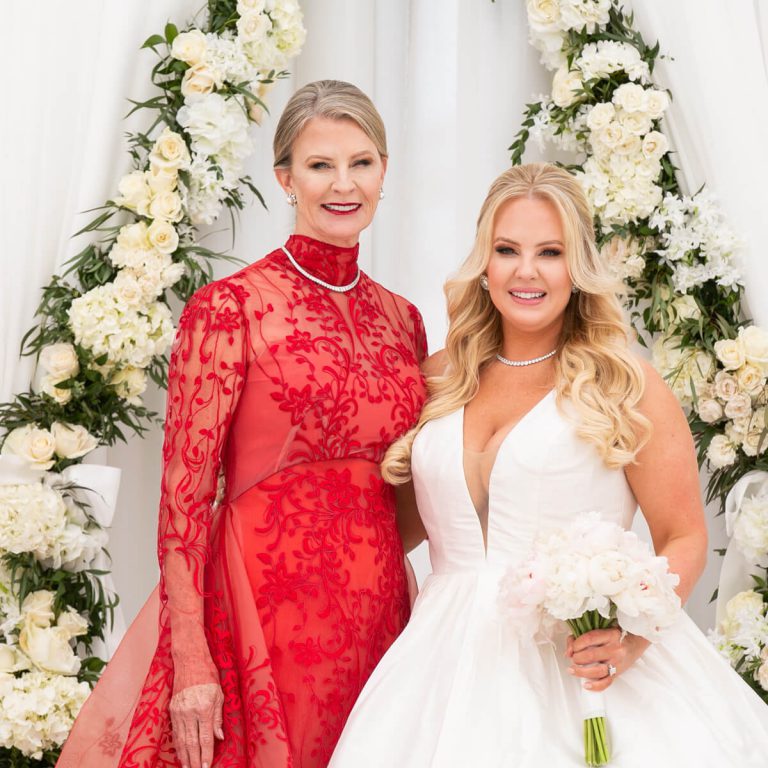 ABSOLUTLY BEST PHOTOGRAPHERS IN TEXAS
Best customer service, very professional and very organized! Absolutely the best wedding photographers in Texas! It was perfect!!!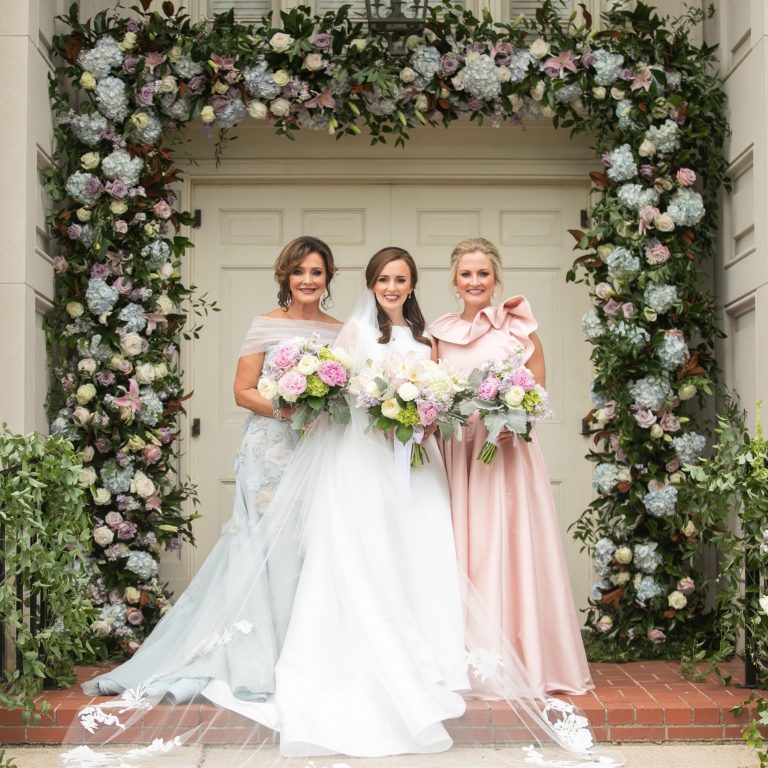 BOOK JOHN CAIN BEFORE ANYTHING ELSE
Book John Cain before you do anything else. John Cain makes the bride feel like she is the most special person in the world! I am so thankful that we had his team!
Mrs. Waynette Ballengee, MOB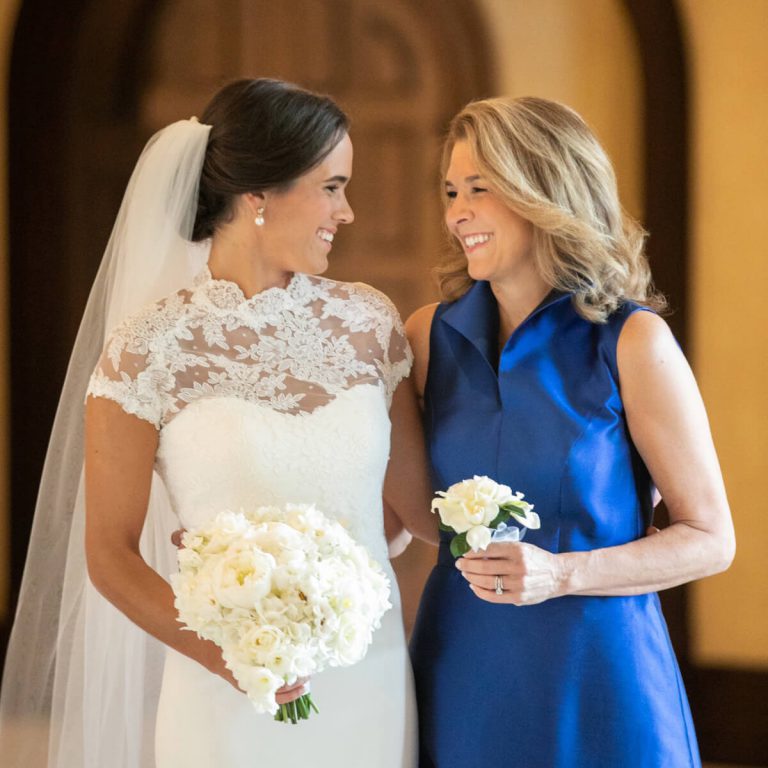 BROUGHT A FRESH ENTHUSIASM TO EVERY PHOTO SHOOT
Not only were the images beautiful, the process was a pleasure from start to finish. From the engagement photos to the bridal portraits to the wedding day itself, John brought a fresh enthusiasm to every photo shoot — nothing about it felt routine or like "another day, another photo session."
The photographers were so engaging and put everyone at ease — and they work amazingly quickly so it never felt like an intrusion on the actual event. I also loved that he got the initial images to us right away — within 48 hours of the wedding, which is when everyone is asking to see pictures!
Read More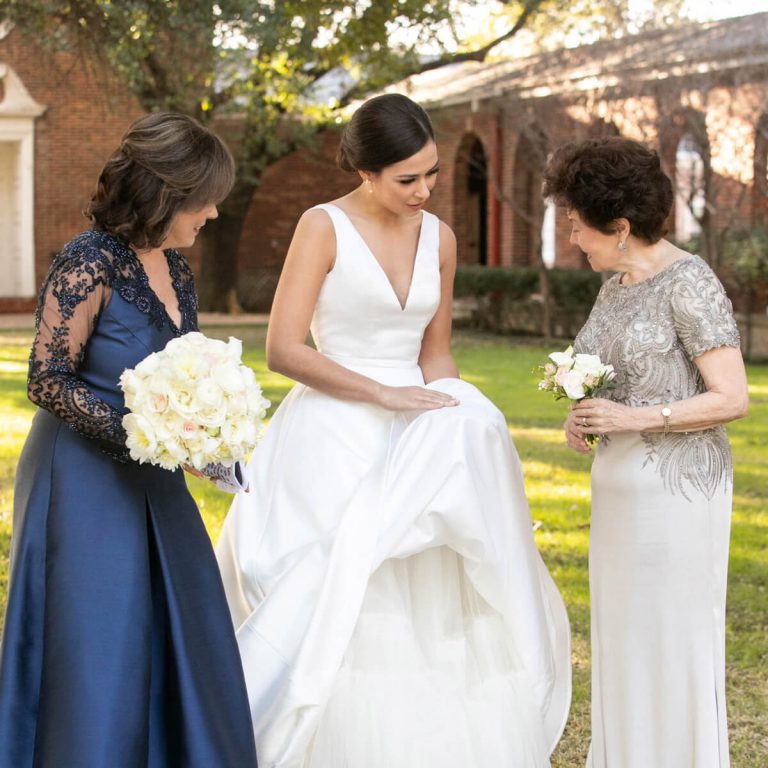 CAPTURING THE MOMENTS TO REMEMBER – JUST BOOK THEM!
Matt was relaxed and efficient! I felt like they were everywhere and did a good job at capturing the moments to remember! I loved the way the John Cain staff kept you organized and made you feel at ease about the whole bridal process. Just book them! They will take care of the rest! I am still amazed at the quick turnaround time for such quality photographs.
Mrs. Michelle Schwartz, MOB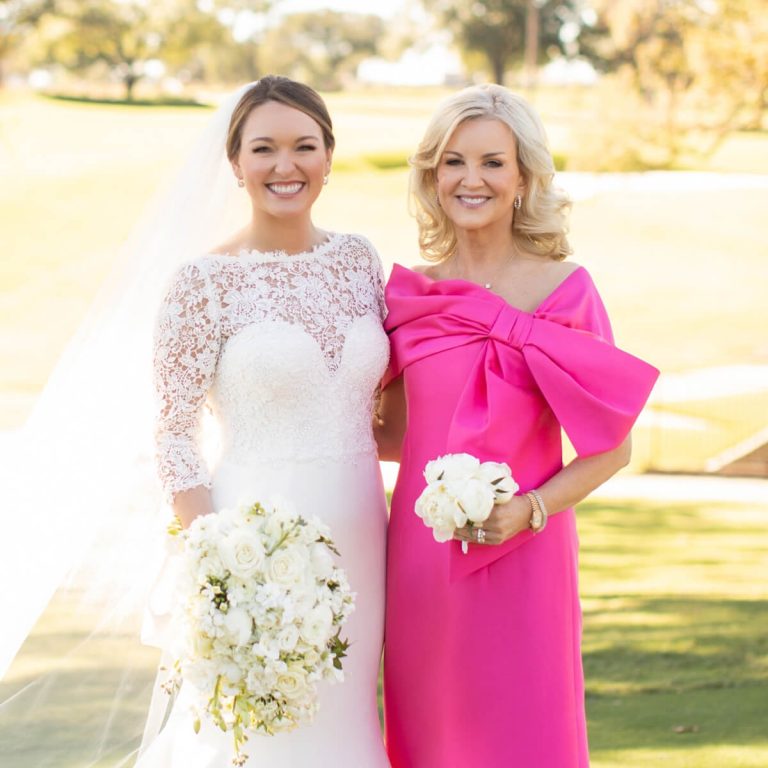 ALL THE HYPE IS TRUE
John Cain Photography is the very best! All the hype is true! Amazing and professional in every way! All of the photos capture the personality of the people in the picture. You can tell they love their jobs and it shows in the quality of work! We are forever grateful for the John Cain Photography team!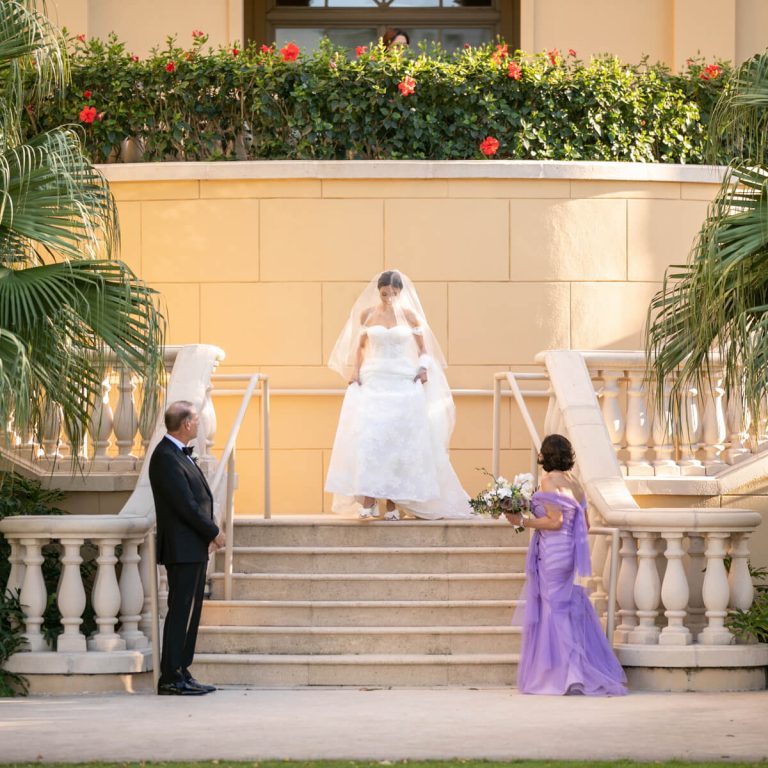 DO NOT WAIT TO BOOK
Do not wait to book John Cain Photography, no matter where you are being married. Not only do you create beautiful memories, but you have a process that makes the operations side of your business work very smooth. It's comforting to me as MOB to know that this team really knows what they are doing…..Their communications skills are amazing.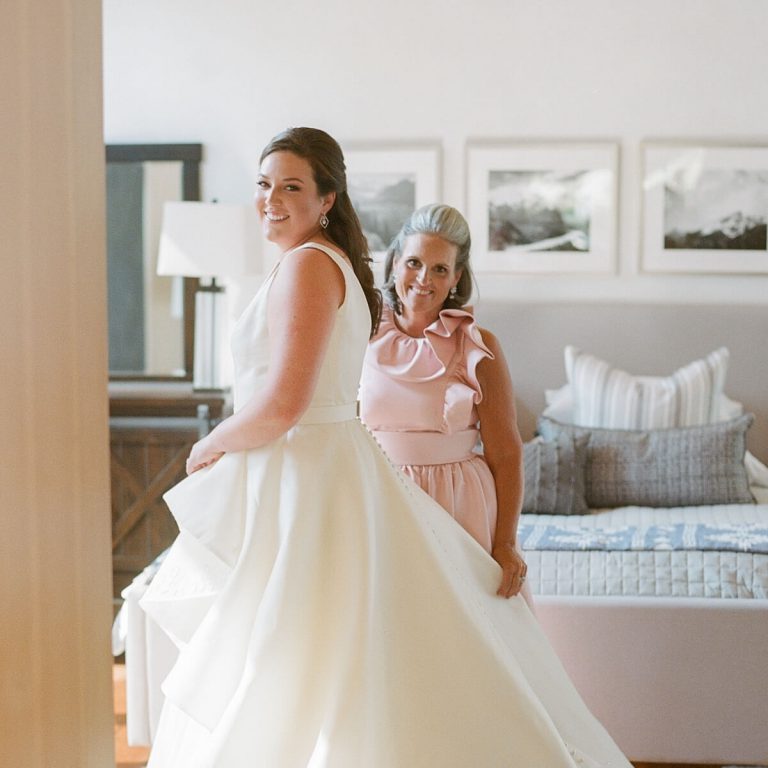 WORTH EVERY SINGLE PENNY
John Cain and all his staff are hands down the best group of photographers that are out there! Worth EVERY single penny you pay!!!
Mrs. Mary Pat Nelson, MOB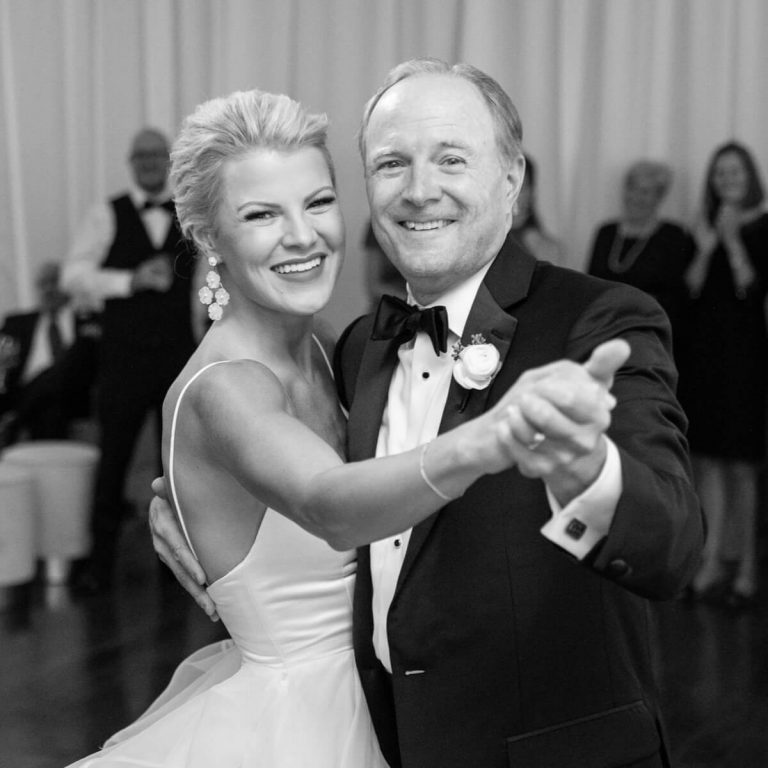 AS A FATHER OF THE BRIDE…
As the "Father of the Bride", I was most impressed by the preparation, organization and professionalism of John and his team. Consequently, the process of moving from the ceremony to the family photographs was seamless! By the end of the night, they became part of the family (that just happened to be a phenomenal photographer)!!!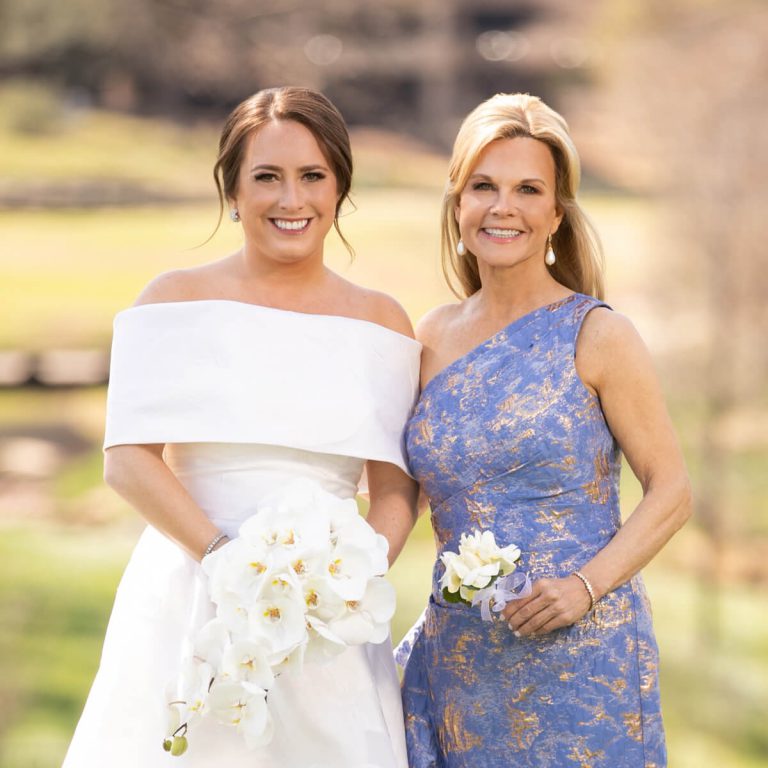 DEFINITELY RECCOMEND WITH HIGH PRAISES
I would definitely recommend John Cain Photography with high praises. Everyone at John Cain was a pleasure to work with and so knowledgeable and professional. Our photos that Matt took were absolutely beautiful! No details missed!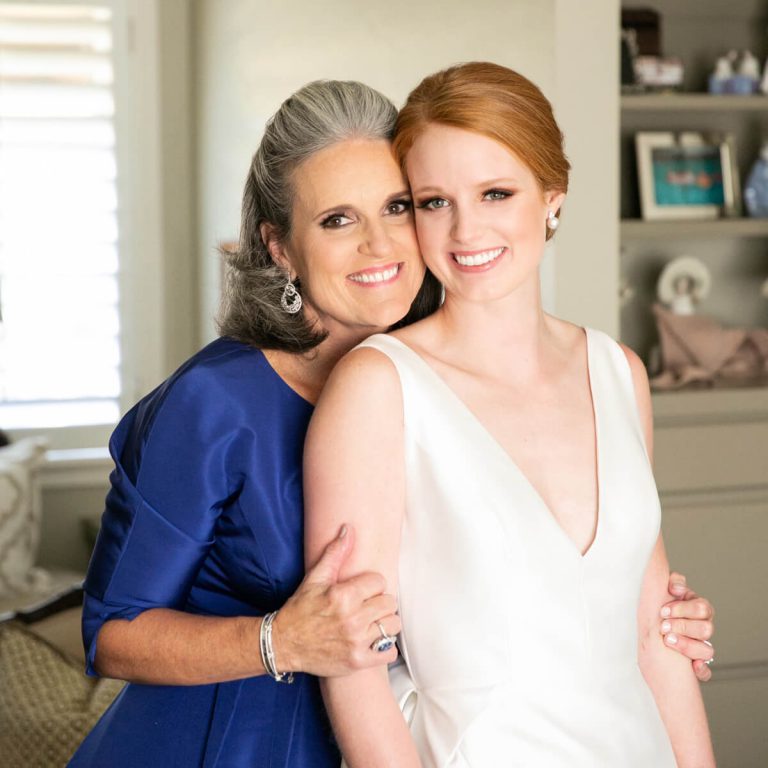 DIDN'T HAVE TO LIFT A FINGER
I've used a lot of photographers in my lifetime but no one has ever been as service oriented as John Cain and his entire staff! I didn't have to lift a finger for anything! Simply the best out there! Not to mention the pictures are AMAZING!!!
Mrs. Mary Pat Nelson, MOB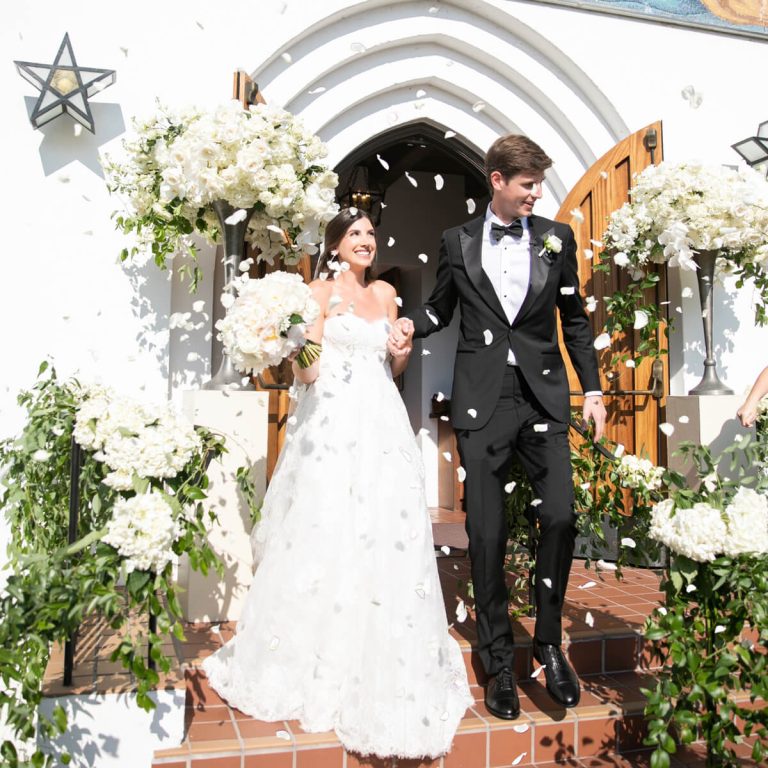 EVERYTHING YOU WANT AND DIDIN'T KNOW YOU WANTED
JCP is the best. Period. I would only trust my family with the John Cain team. They have eyes for detail like no other photographers – plus a very creative side which enables unique photos. Everything you want and even what you didn't know that you wanted!!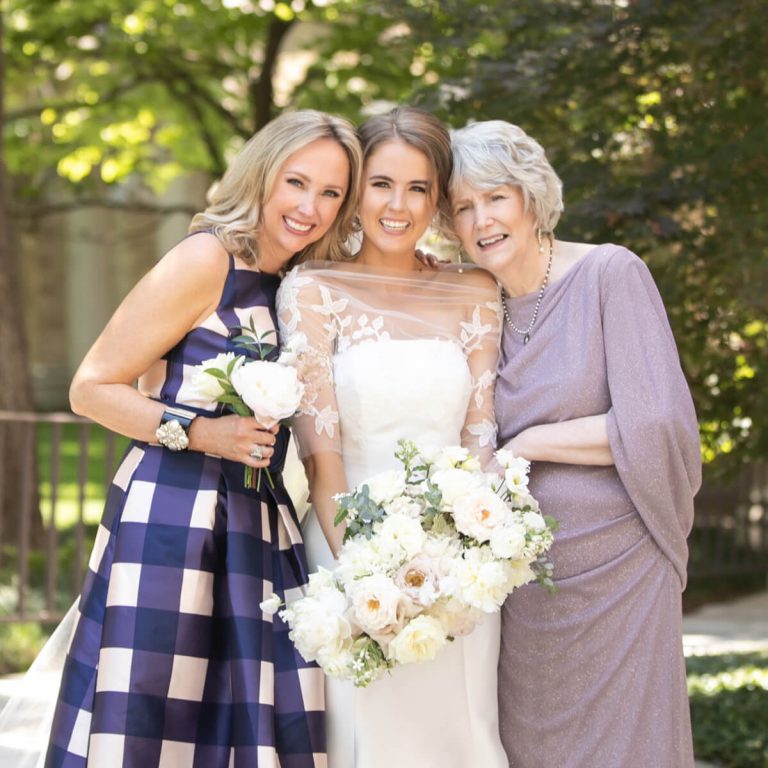 EXCELLENT REPUTATION & VAST EXPERIENCE
We chose John Cain photography because of their excellent reputation and vast experience. It was so nice to not be worried that the photographer would 'get the right shot' because there was so much trust already established from our meetings before the wedding.
We were able to enjoy our day and know that the memories would be forever beautiful preserved. We were thrilled to get the sneak preview pics so quickly and they exceeded our high expectations. Thanks to the entire John Cain team.
Read More
Mrs. Kristi Woodcock, MOB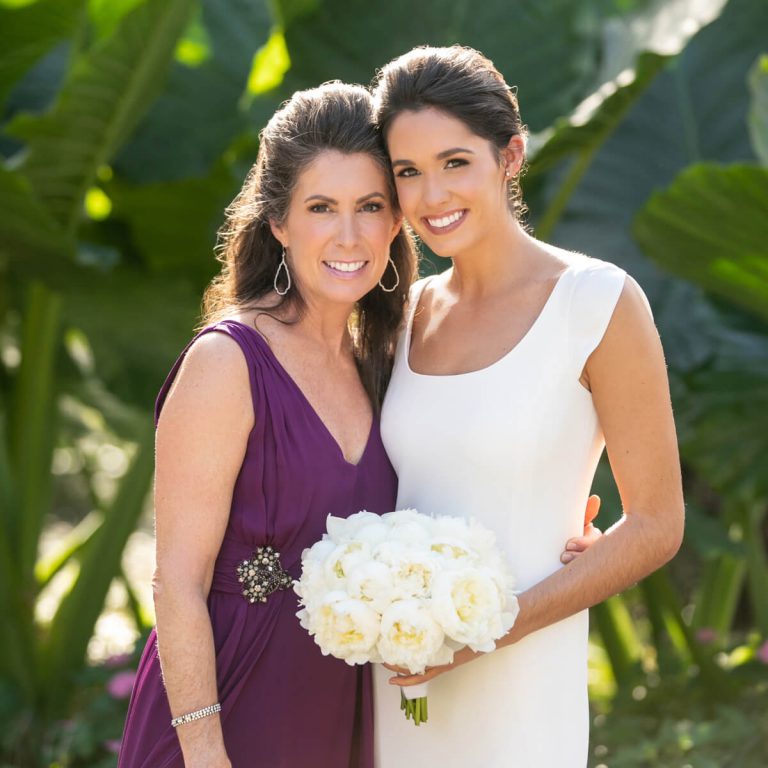 EXPENSIVE, BUT SO WORTH IT!
Expensive, but SO worth it!
Mrs. Louisa Harrington, MOB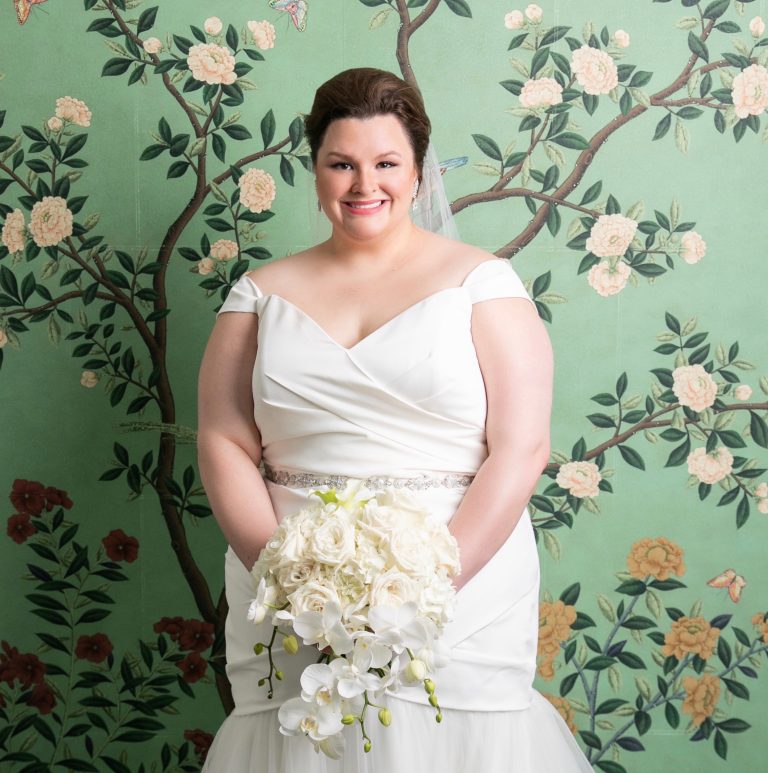 FELT HONORED & VALUED – I WOULD NOT CHOOSE ANYONE ELSE
John Cain Photography is the best of the best. If you want every special moment captured and a lifetime of memories, then choosing John Cain Photography is the only way to go! Their team was excellent!  As the mother of the bride, I felt very honored and valued by the entire team during the process from the first meeting to the end of my daughter's wedding. I would not choose anyone else. I will use their services again when we have other occasions to celebrate and remember. Thank you!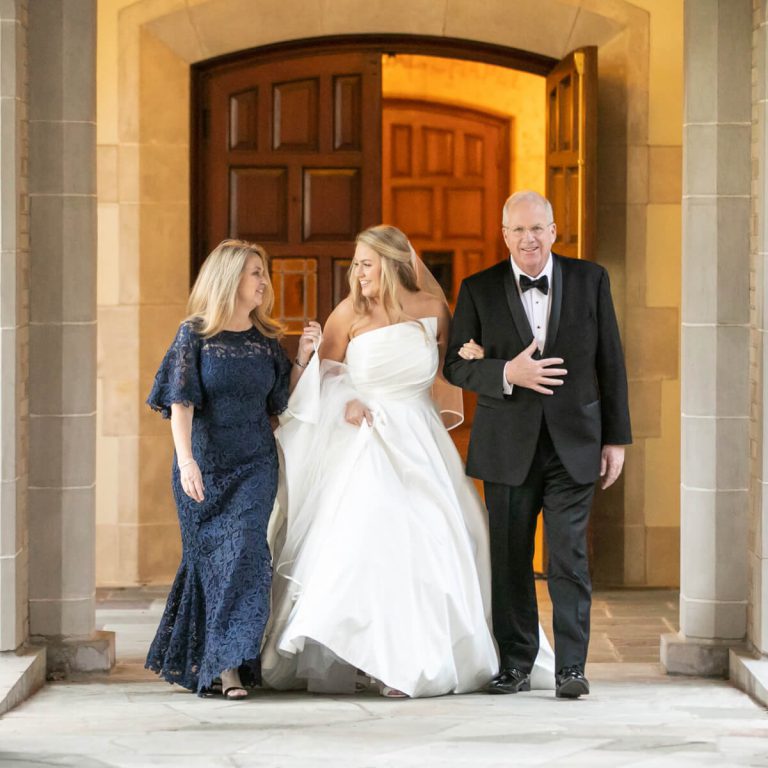 FIT JCP INTO YOUR WEDDING BUDGET
There is no one better to take pictures of this important day! I would tell them to scrimp on another area of the wedding budget to make John Cain Photography fit into your wedding budget.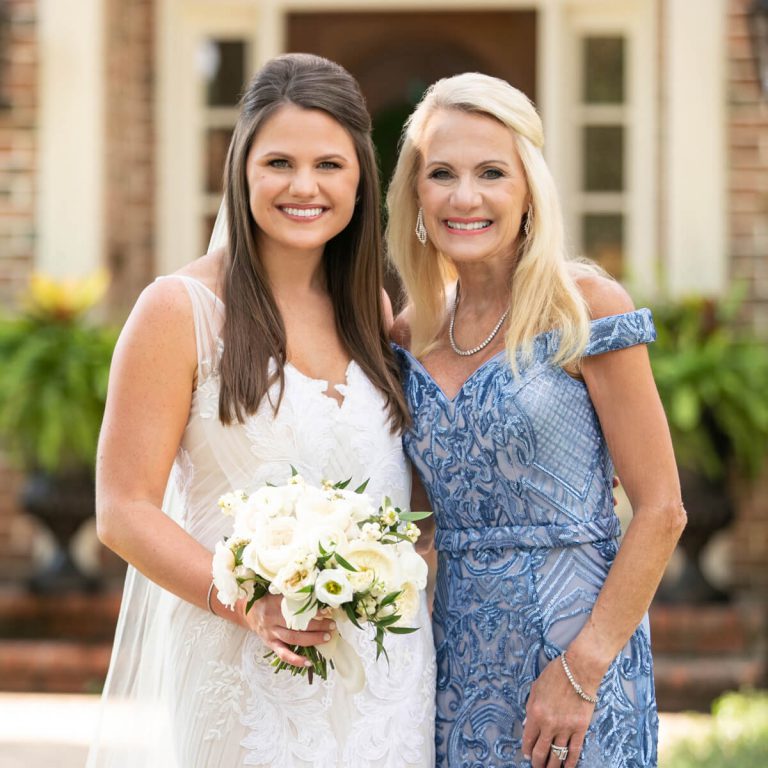 FIVE STAR REVIEW
John's actual skill's as a photographer are outstanding. But, almost more importantly, he and his team LISTEN. Caroline is the youngest daughter of three, so we have done this twice before!
John and his team made sure they knew exactly what we wanted , and followed through with that with precision! He was also relaxed, professional and a complete pleasure to work with throughout the wedding weekend. Five star review!!
Read More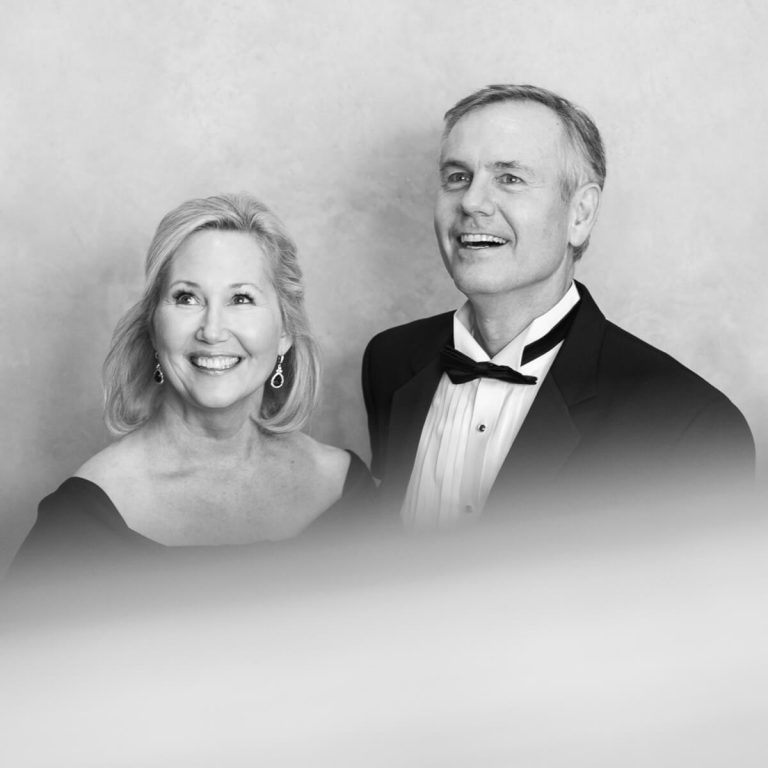 GOT EVERY SHOT – NOT OBTRUSIVE
Best wedding photographers! They managed to get every shot without being obtrusive. Part of the entire wedding team, helping in other areas, going outside the photography specialty, to make this a perfect day!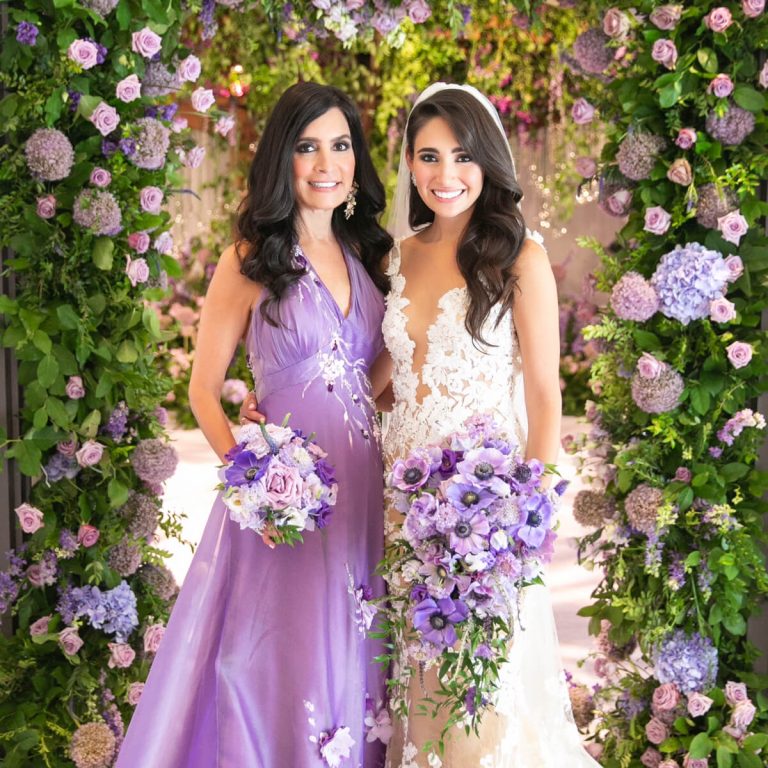 HIGHEST QUALITY PHOTOGRAPHS
You shoot the highest quality photographs with vivid and vibrant colors. The photographs did the wedding justice.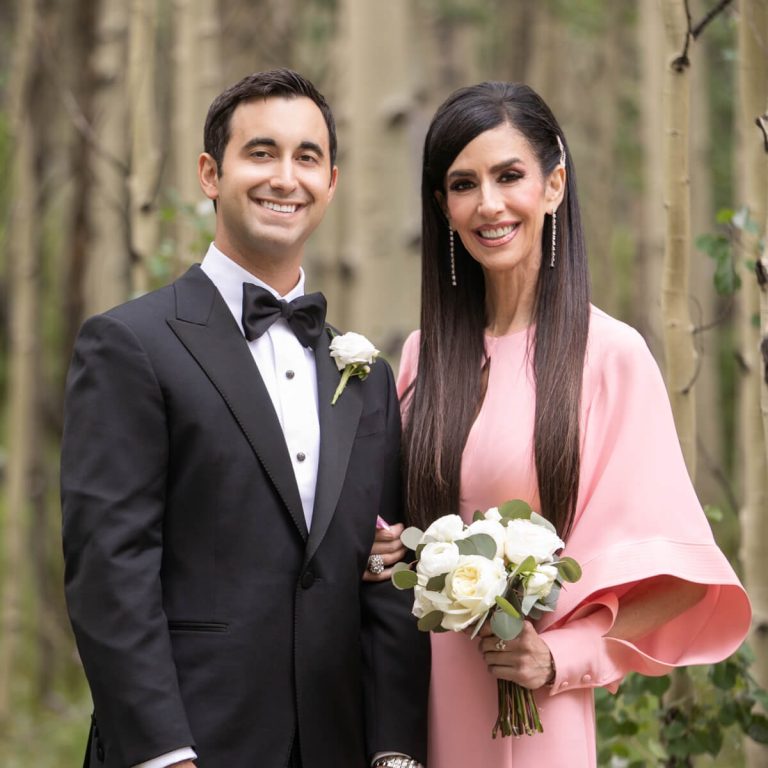 I GET IT, I GET IT!!—SO FABULOUS!!
The moments that were captured by John Cain & team, were absolutely priceless! I couldn't understand the positioning of our family photos before the wedding ceremony, but after seeing the preview link, I GET IT, I GET IT!!—SO FABULOUS!!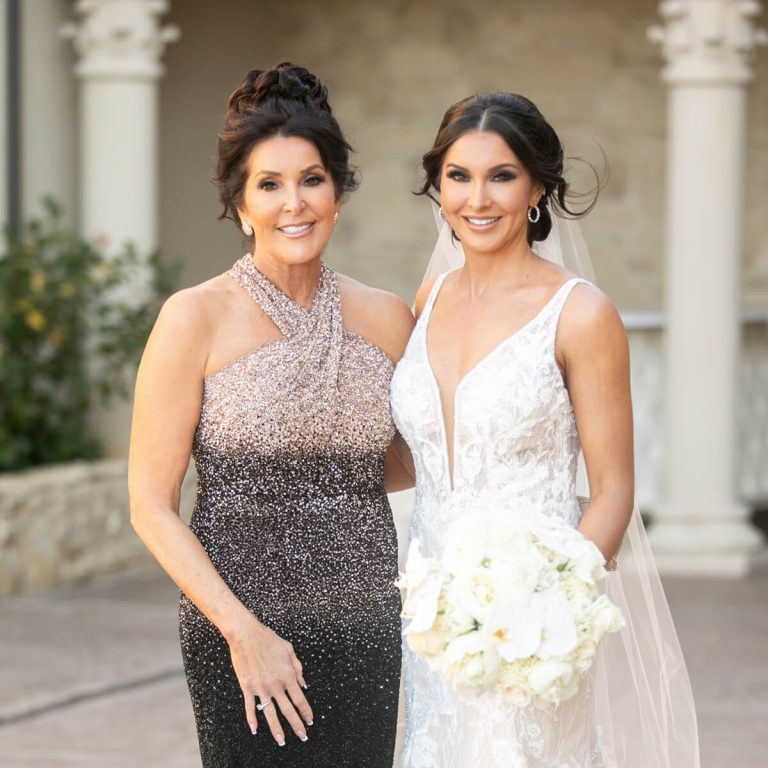 I WISH I COULD GO BACK AND HIRE JCP FOR MY OTHER TWO DAUGHTERS' PREVIOUS WEDDINGS
Hands down the number one team you want for your wedding. Stephanie was beyond amazing. I would have been thrilled with just beautiful photographs. What I didn't expect was the timeline John and Stephanie orchestrated and how professionally they honored the schedule. This was my third daughter to get married. I wish I could go back and hire John Cain Photography for the other two weddings. My day was stress free. Everyone – the bride and groom, family, guests, bridal party and vendors all said how impressed they were with our photography team. Not only did Stephanie and her team capture a moment in time that we will forever cherish, but the entire team from the office staff to John himself were pure joy to work with from the moment I reached out during consultation to the sneak peaks we just received. This is 100% a case of I got my money's worth and more. Capturing memories of my daughters special day forever is priceless.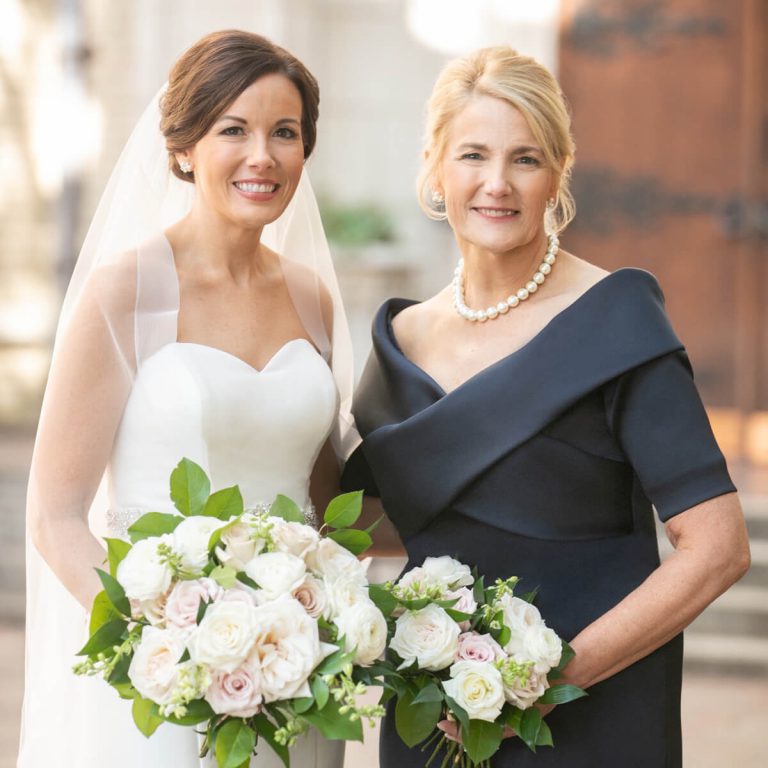 INVEST ADDITIONAL MONEY
Definitely use John Cain Photography! I said if I am going to invest additional money on one service for a wedding…it is who we used for our photography. They are the best.
Matt did a wonderful job on the wedding and captured our day with such elegance and grace. So very organized and the workflow was outstanding! We were SO PLEASED!
Read More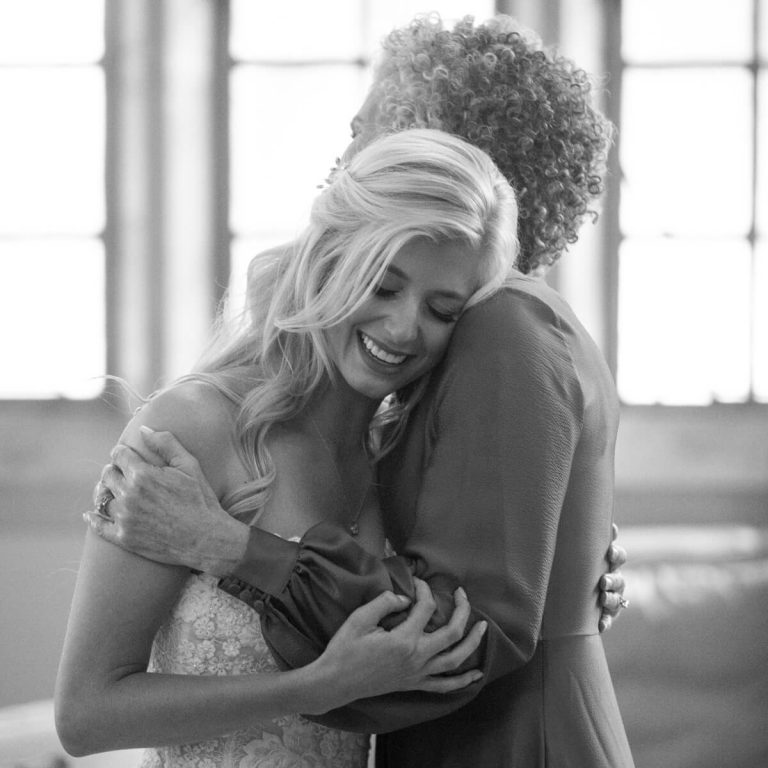 LOWER YOUR BLOOD PRESSURE – HIRE JCP
Lower your blood pressure from the very beginning… hire John Cain Photography for all your photography needs! The team was absolutely outstanding… not just their craft of beautiful photography, but EQUALLY important, their demeanor on the big day. So calm, so collected, never flustered or rushed.
Thank you for thinking ahead and to ensure we had enough photographers at the wedding/reception. Our reception was not huge – 250 people – but even with that number you were right and we needed every single shooter at the reception. The team did an amazing job and we are forever grateful!
Read More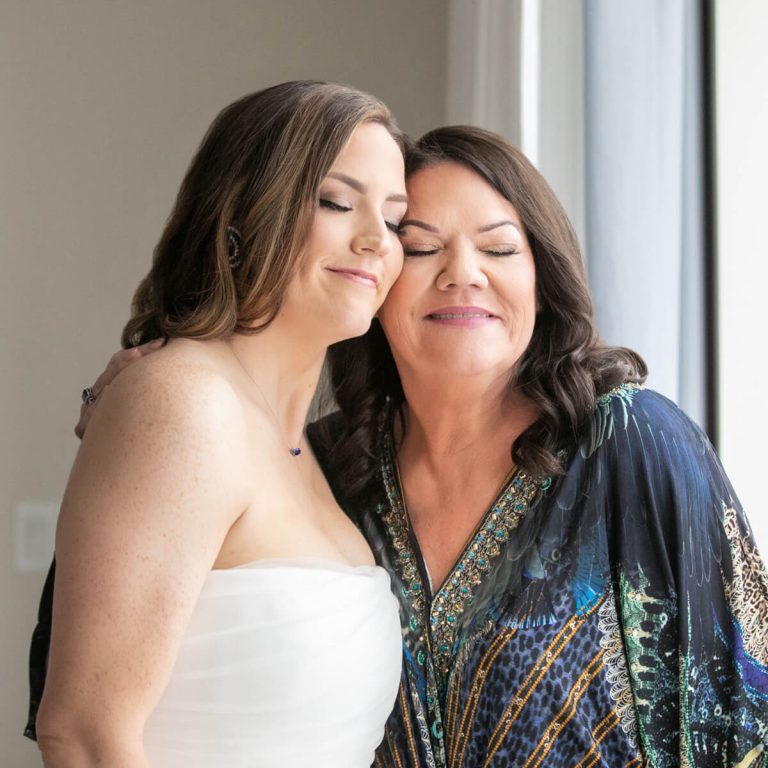 MEMORIES MAY FADE, PHOTOS LAST FOREVER
Stephanie and Ryan were absolutely incredible the entire event. Stephanie has the perfect personality to get people to pose but not pose, and capture the moment. Ryan would take photos of moments discreetly, like the bride with her dog or the bride with her nephews. They were there for every moment. It was a great feeling as the Mother of the Bride to know every special moment would be captured. When the wedding of your only daughter is over, you have the memories and the photos. The memories may fade, but the photos will last forever.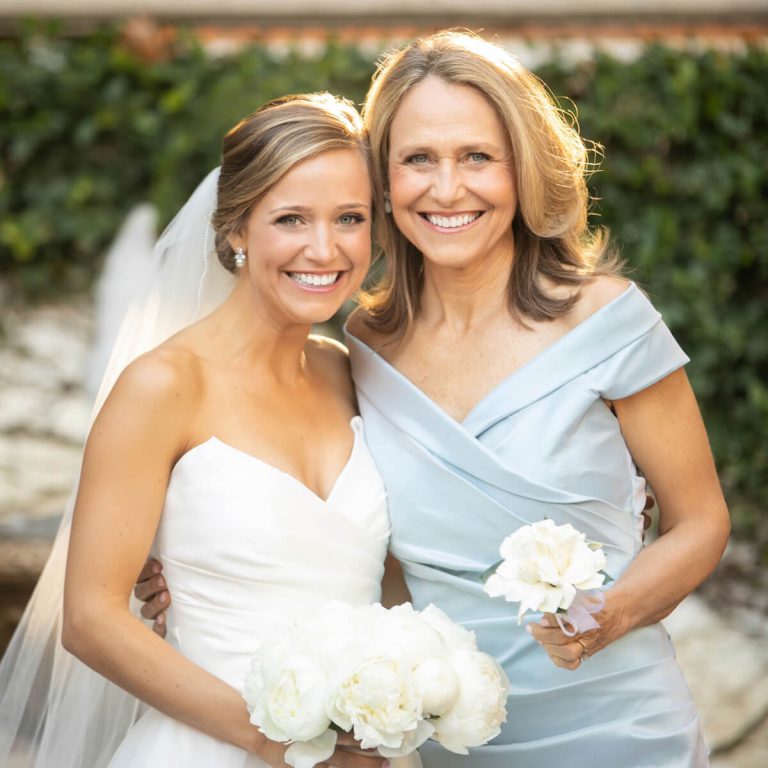 PUT YOUR MONEY ON WHAT LASTS
You must use John Cain Photography for engagement, bridal portraits and wedding photos. Everything was excellent! They are efficient getting all photos done so you have less stress and time to spare and get to the reception.
They know how to get the best pictures at bridal portraits etc. I didn't worry because I knew they would handle all the wedding day photos and I wanted to put our money on what lasts…… pictures last forever!
Read More
Mrs. Michelle Scudder, MOB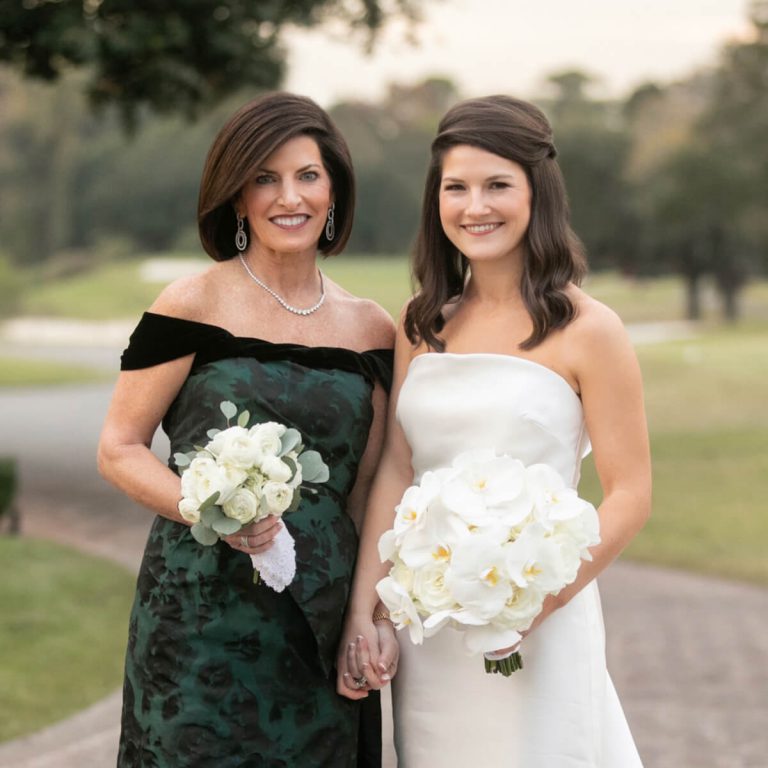 SIMPLY THE BEST OF THE BEST – THE CREAM OF THE CROP
The John Cain Team IS SIMPLY THE BEST OF THE BEST. The cream of the crop. It doesn't get better than this entire team who works so well together. The quality of the pictures is impeccable. Everything was PERFECT! They are the nicest and most personable people, organized and really listened to what we were looking for, as well as giving us inspiration for things we hadn't thought about. Definitely made our wedding! Thank you, ALL at JC TEAM!!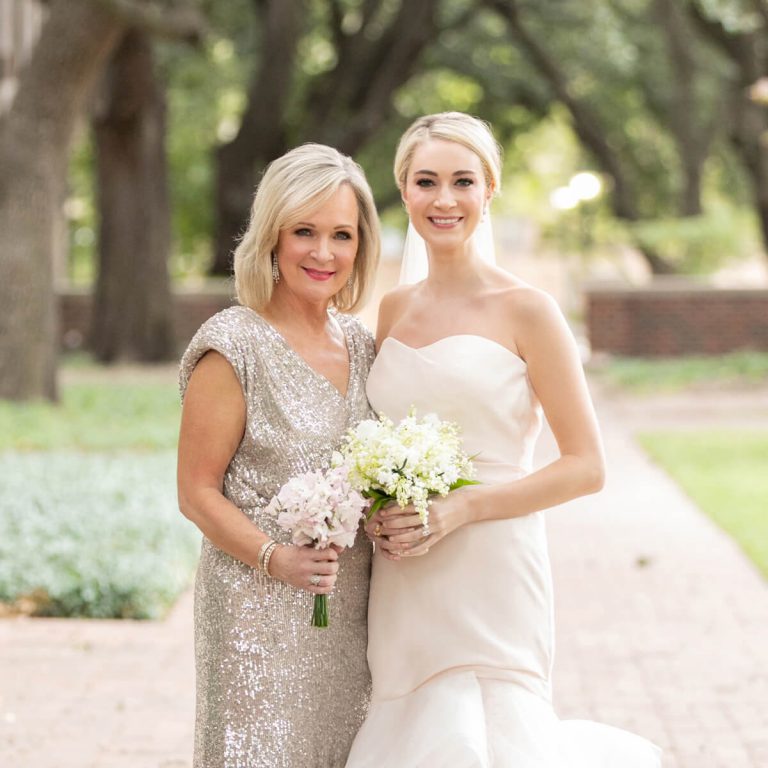 SUPERB IN EVERY WAY
Amazing team from start to finish. Exceptionally professional and personal. Couldn't imagine using any other photographers in Dallas. The entire team was amazing. Superb in every way.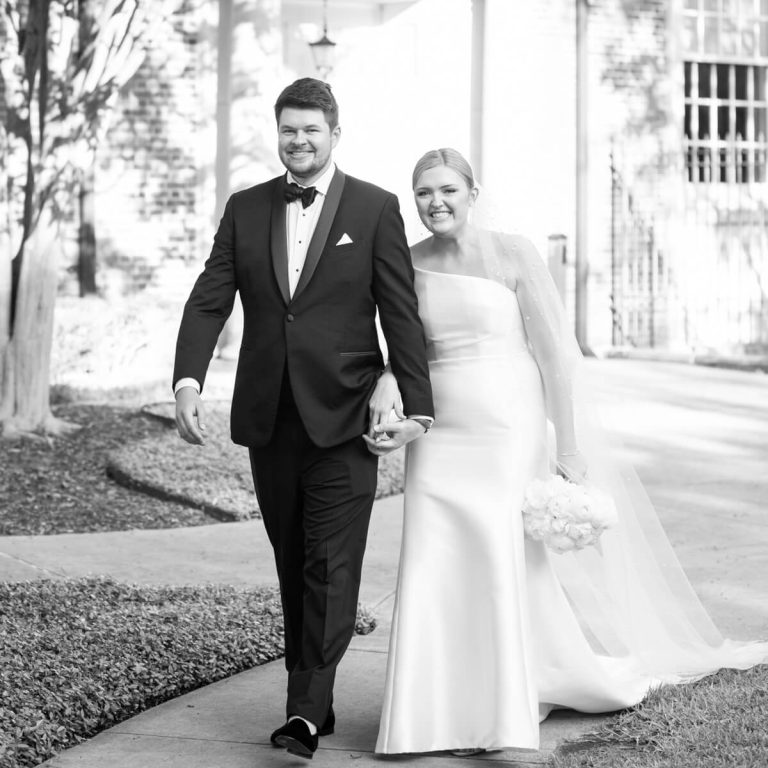 THEY UNDERSTAND IMPORTANCE
From your first meeting to the last meeting of looking at your photos, you are really catered to by everyone at John Cain. They understand just how important and special wedding photos are, as you only get one chance at capturing the day. We worked with them for about a year, so you really feel they are just as invested in making this day perfect as we were. I can't say enough wonderful things about the whole experience and working with the entire staff. Great communication throughout the whole process. We never had to wonder what was going on or what was needed, and if we did have a question, it was so easy to reach out and get a quick reply.
Our photographer, Matt, was so great. He made the whole process fun and I know for years to come when we look at our photos, we will remember how big of part he played in making this the perfect day! I'm just sad that it is over!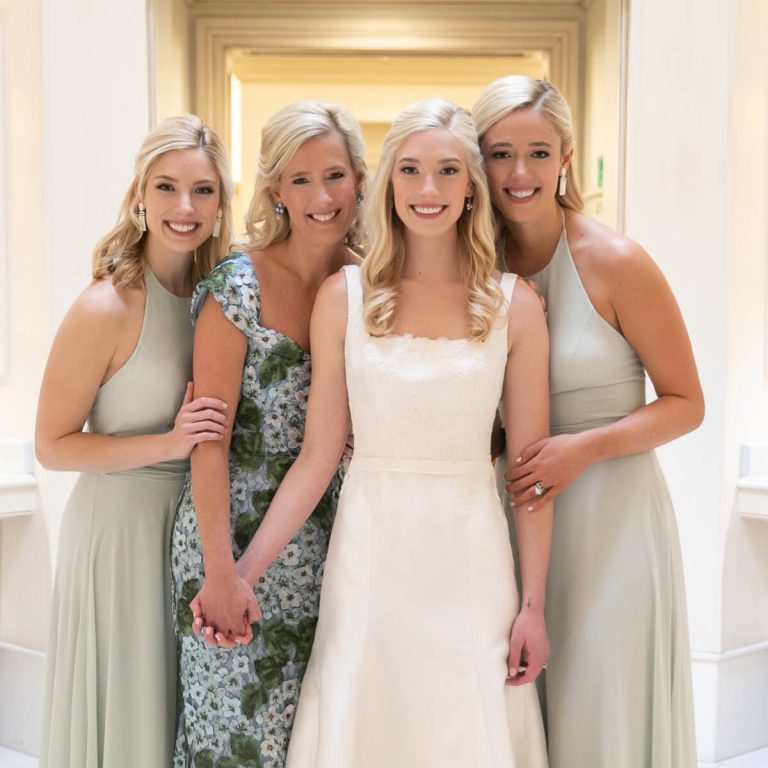 THREE WEDDINGS WITH JOHN CAIN PHOTOGRAPHY
The John Cain Photography team is the full package from start to finish. The attention to detail to capture all the joys of the engagement, the bridals, the ceremony and the reception is incredible! The photographers are top notch and their kindness and care for the bride and groom and their families and friends is captured on film for a lifetime. After three weddings with John Cain Photography- I'm sad for our time to be over!!
Mrs. Eugenia Fersing, MOB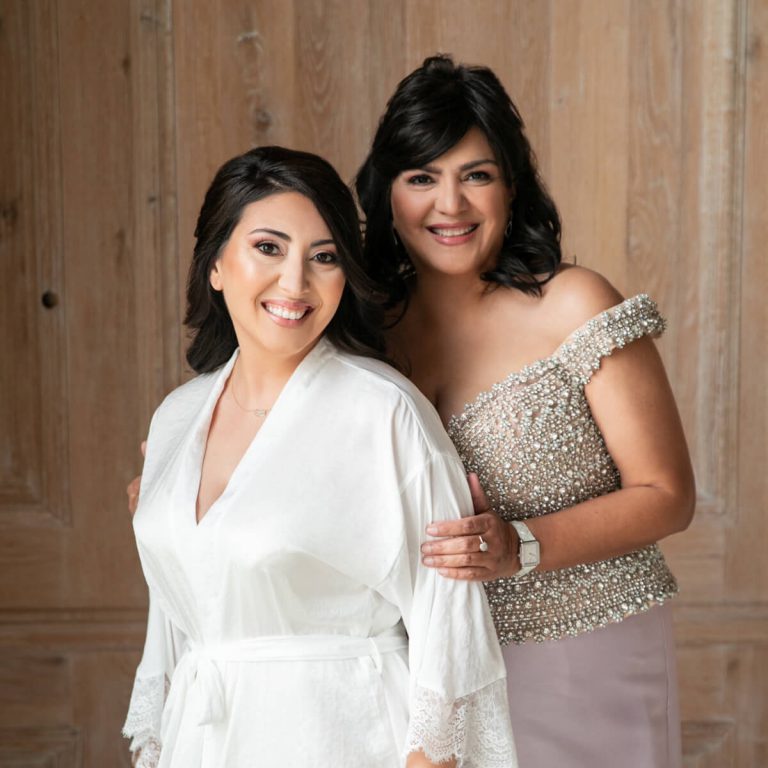 TOP NOTCH – SECOND TO NONE
You would be crazy not to go with John Cain Photography! The whole team is top notch and second to none – They will not disappoint!!! 5 star service and 5 star pictures! They were spectacular!!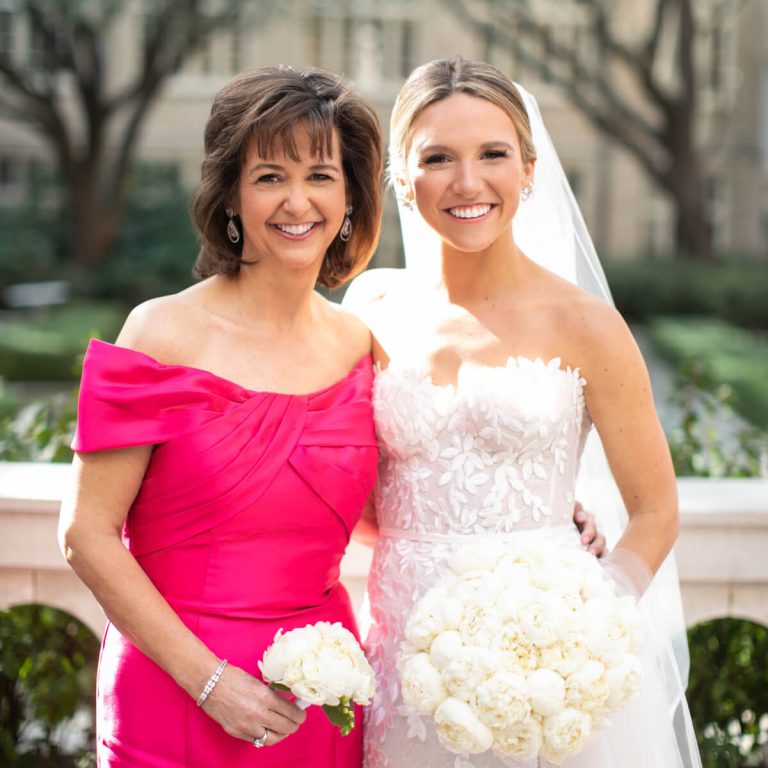 WE'D DO IT ALL OVER AGAIN
Our experience with John Cain Photography exceeded our expectations! They were always positive & fun and we felt like we were in very capable & experienced hands.Throughout the entire process, we appreciated your attention to detail & planning, all of your personal touches, and especially your genuine passion which truly shines through!
I commented to you at the end of the night how much I enjoyed your energy & the joy you exuded while you captured all of the special moments—it made me smile! I think your genuine love for what you do is what makes your photography so special and enables you to capture all of the special moments that become such treasured family memories. I can't think of one thing we would change, and we'd do it all over again! Thanks so much—we loved working with you & your team!
Read More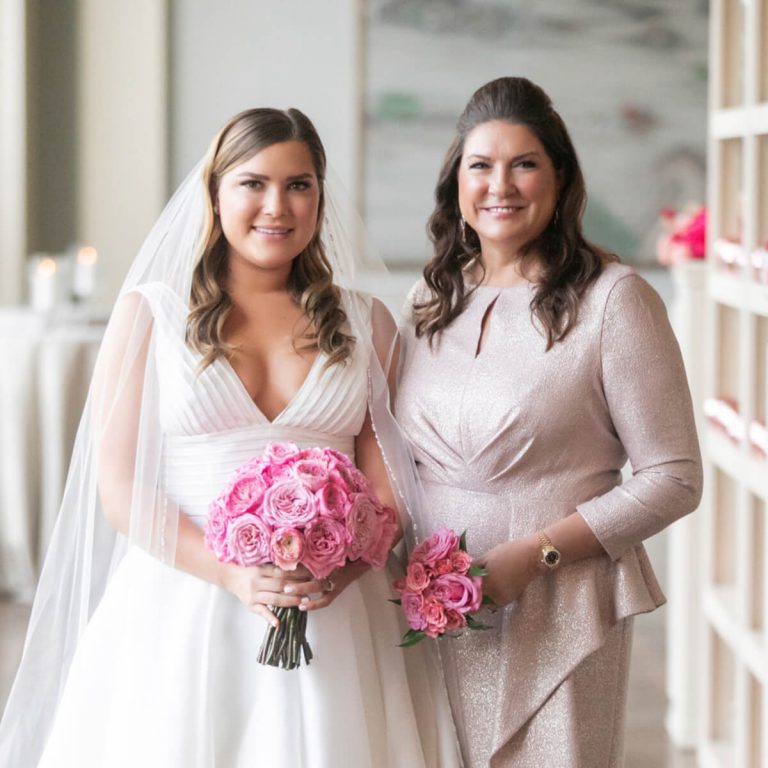 YOU GET WHAT YOU PAY FOR – FIRST CLASS
YOU GET WHAT YOU PAY FOR! FIRST CLASS SERVICE, EXCELLENT STYLING OF PHOTOS, AND BEAUTIFUL CONTENT AND QUALITY OF PHOTOS…HIGHLY RECOMMEND.
Mrs. Tiffany Burgher, MOB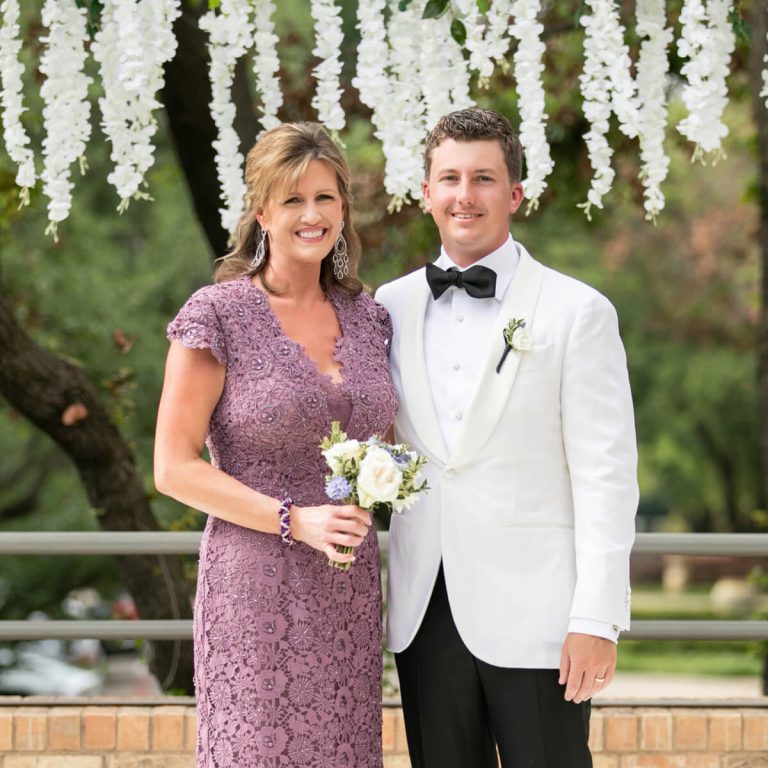 YOU WILL NOT FIND A BETTER GROUP OF PHOTOGRAPHERS ANYWHERE
Amazing! They are the BEST! You will not find a better group of photographers anywhere!
Mrs. Kelly Hightower, MOG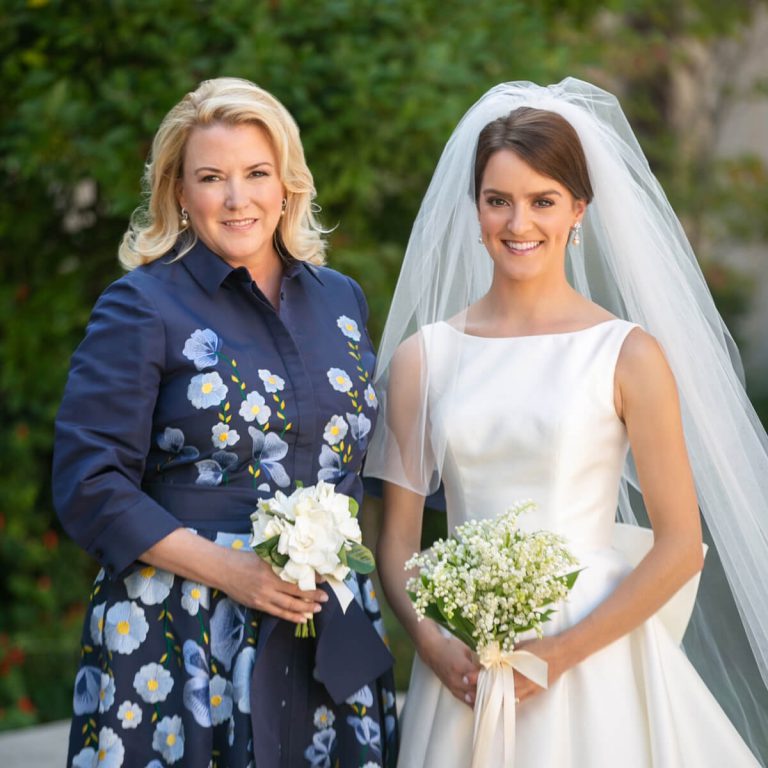 WE COULDN'T HAVE DONE 2 WEDDINGS IN ONE YEAR WITHOUT THEIR ADVICE
Their team is so fun to work with and so talented! Quality excellent… consider John Cain part of our family – we couldn't have done 2 weddings in one year without their advice!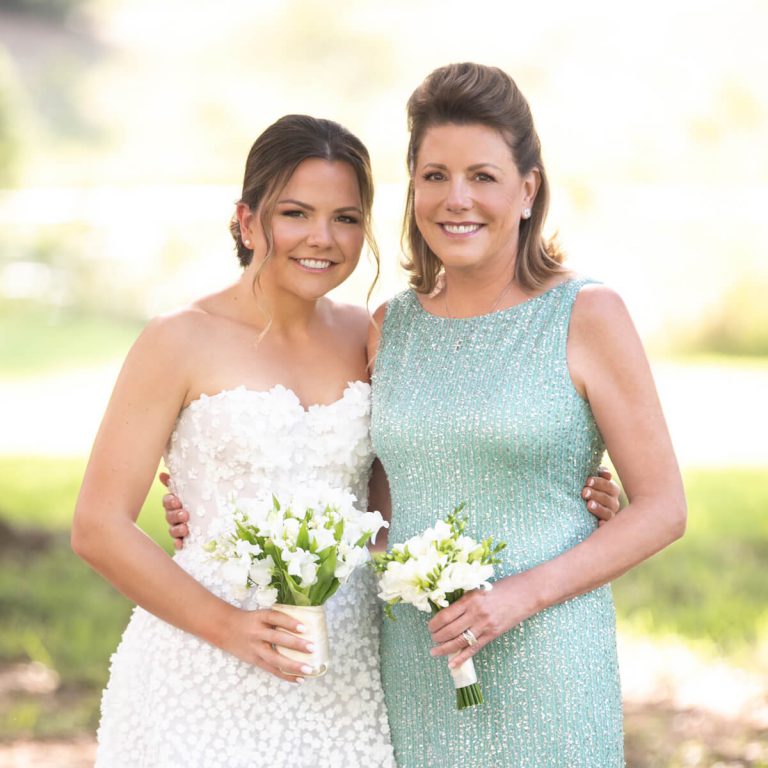 THEY THINK OF THE LITTLE DETAILS
They are the best, extremely professional, FUN and made it very easy. They think of the little details, like pearl earrings for COVID brides who had to cancel last minute and the photo you sent of the two of them the very next week. So many positive little things as well as the big ones.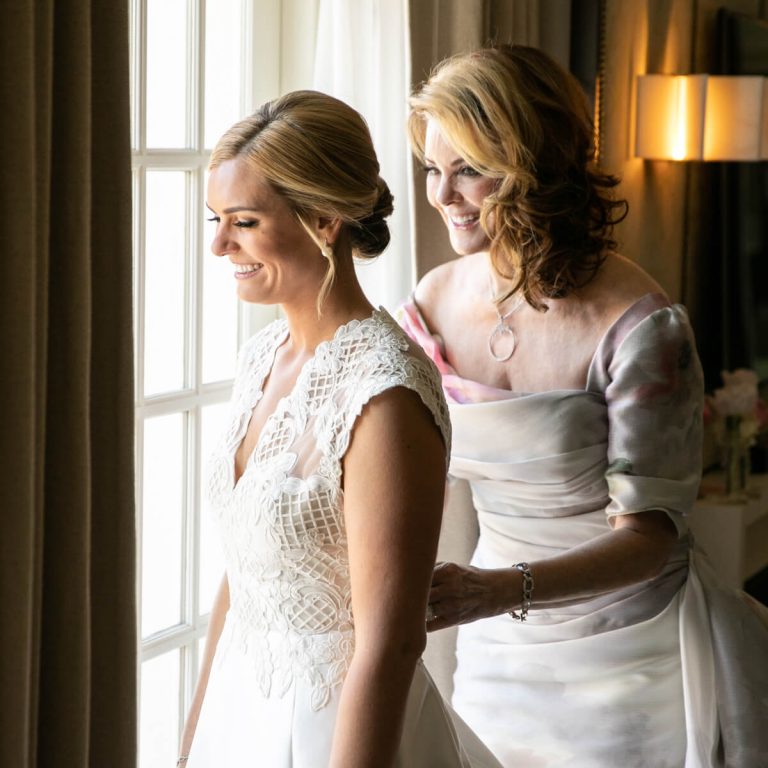 THE ONLY PHOTOGRAPHER TO HIRE
John Cain Photography is the only photographer to hire. The entire process was organized, easy, and the results beautiful!
Ms. Michelle Andreola, MOB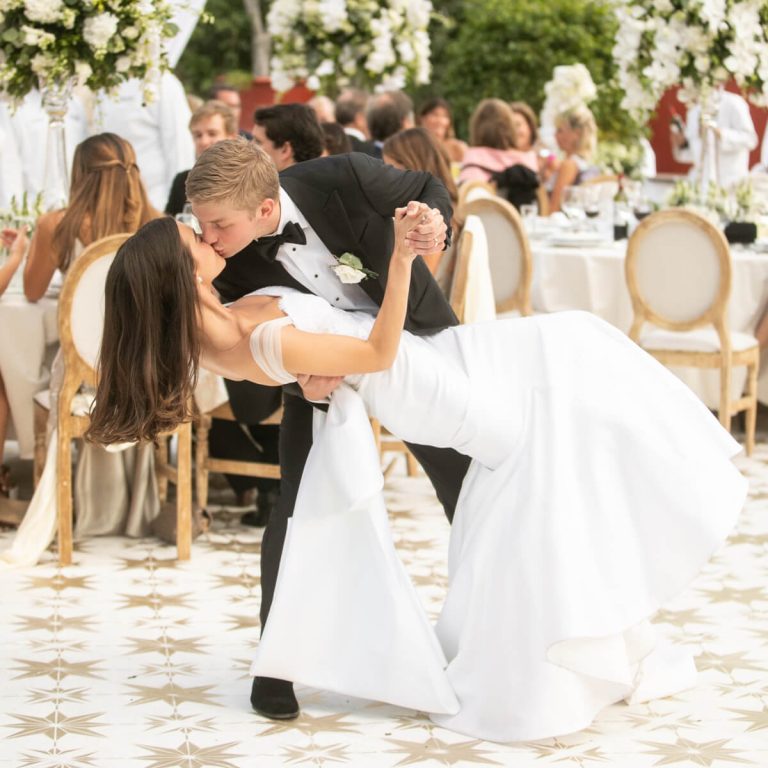 SUPERIOR
SUPERIOR!!!!! They not only were our photographers, but jumped in when our planner wasn't near!! Their professionalism, upbeat spirits and ability to remain calm, cool and collective at all times was above and beyond!!! And their shots!!!! WOWZA!!! Can't wait to use them at our next wedding! 
Mrs. Christy Crenshaw, MOB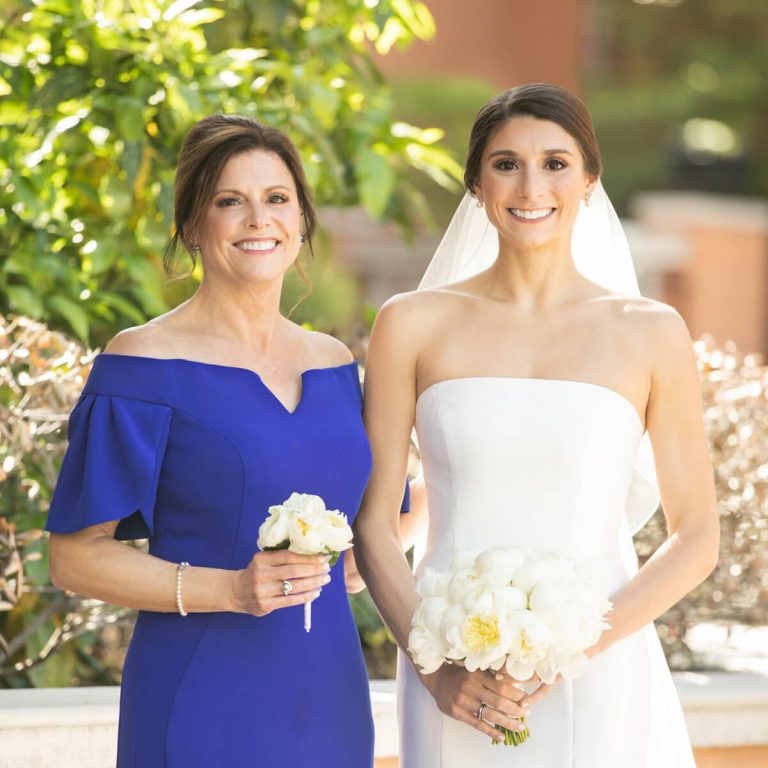 RESPONSIVE THROUGHOUT THE ENTIRE PROCESS
Everyone was completely accommodating, professional, and responsive throughout the entire process. We also loved how beautiful the previews were.
Mrs. Katherine Zaninovich, MOB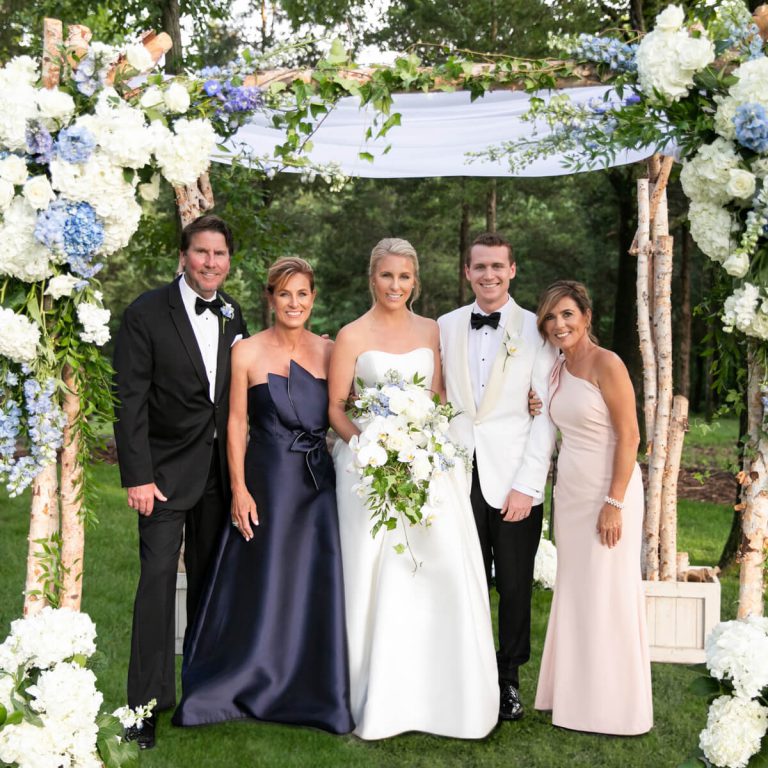 PROCESS WAS FLAWLESS
Excellent job with the entire process. Very thorough pre-wedding process organizing pictures we would need and a very detailed timeline. Rehearsal dinner and wedding day picture process was flawless.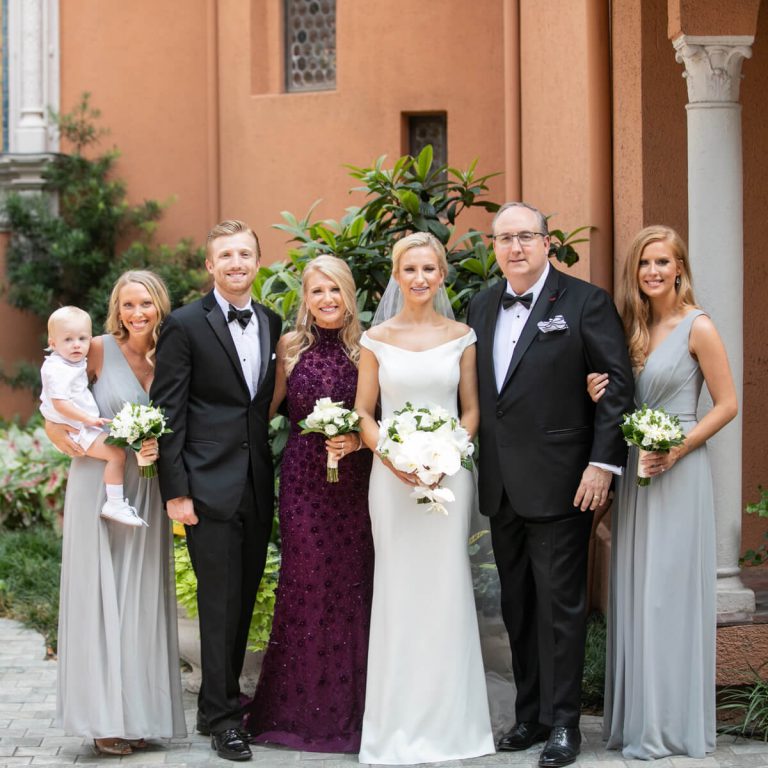 PICTURES ARE A MASTERPIECE
Portraits last a lifetime – they capture a moment in time forever. Life is hard as are realizing, but God gives us certain events to celebrate and bring joy – wedding and births and birthdays and holidays are some of them. Thank you for capturing a major event in our lives and freezing them in time. They (pictures) will being a smile everytime I look at them.
The John Cain team made the wedding. They provided shots that made everything look so absolutely perfect and normal in an abnormal pandemic! Nobody would have ever guessed the stress involved. John had such a soothing voice and calm disposition (so needed for a wedding!) – It's like his team set the tone for the wedding party, family, and event to which you can not put a price tag on.
Thank you, John, for creating in pictures a joyful event. You are an artist and your pictures are a masterpiece!
Read More
Mrs. Catherine Raffaele, MOB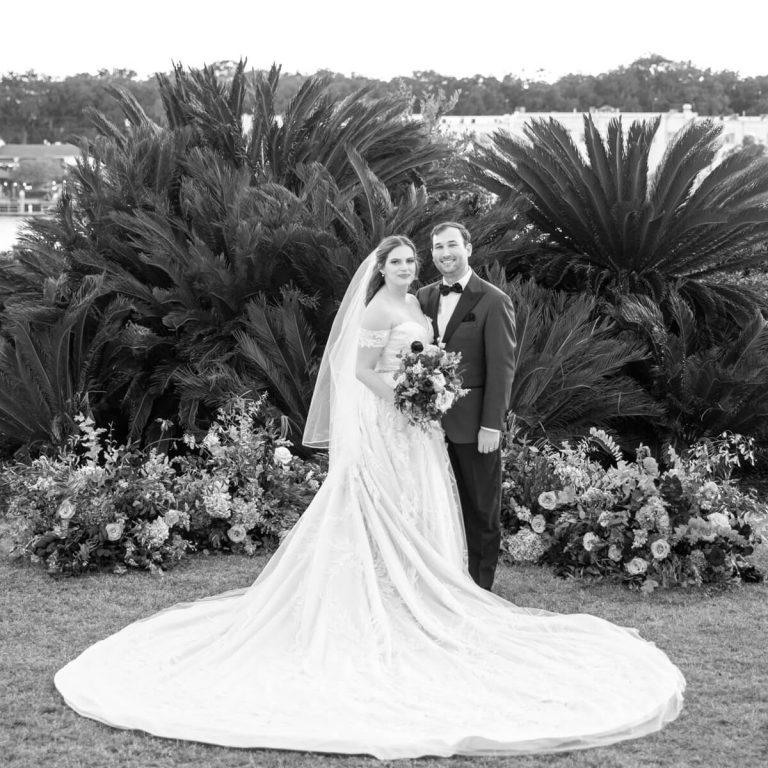 PHOTOGRAPHS CAPTURE THE MOMENT
I would definitely recommend Matt with John Cain Photography for photography needs. Photographs capture the moment and you only want to use the best for such a special occasion, which is John Cain Photography. I can honestly say that each and every photograph that Matt snapped was amazing. I would never use anyone else for my photography needs!
Mrs. Vickie Thompson, MOB
ONE STEP AHEAD
Y'all Rocked! I never once had to worry about the photography aspect of the wedding. Always one step ahead of me and everything perfectly executed. We couldn't have asked for a better experience.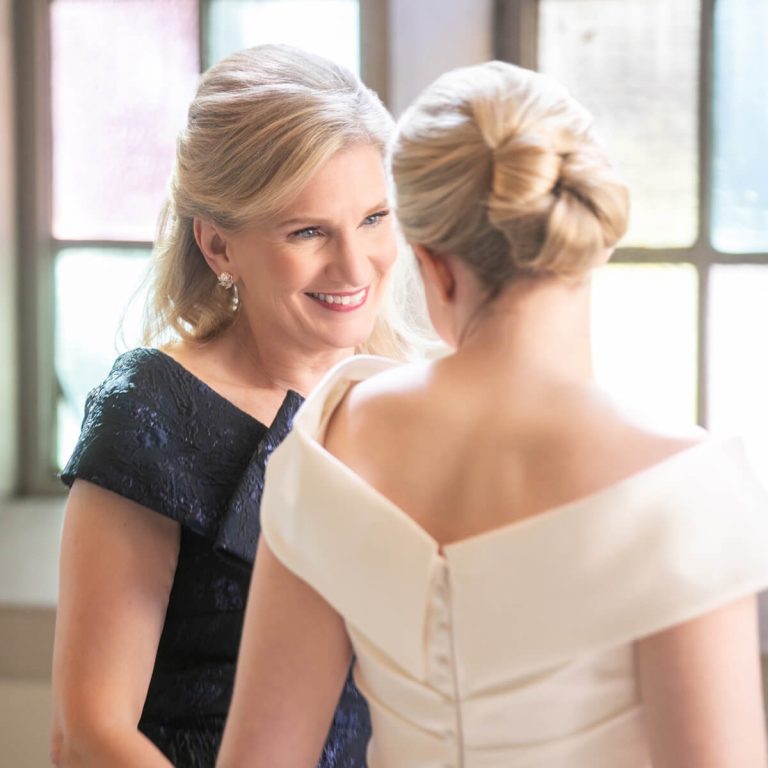 LOOK NO FURTHER – GREATEST OF ALL TIME
Look no further!!! John Cain Photography team is the Greatest of All Time. The communication from this team stands out among all of the other vendors, and we greatly appreciate their pro-active preparation for each meeting and session throughout the process.
Mrs. Vicki Interrante, MOB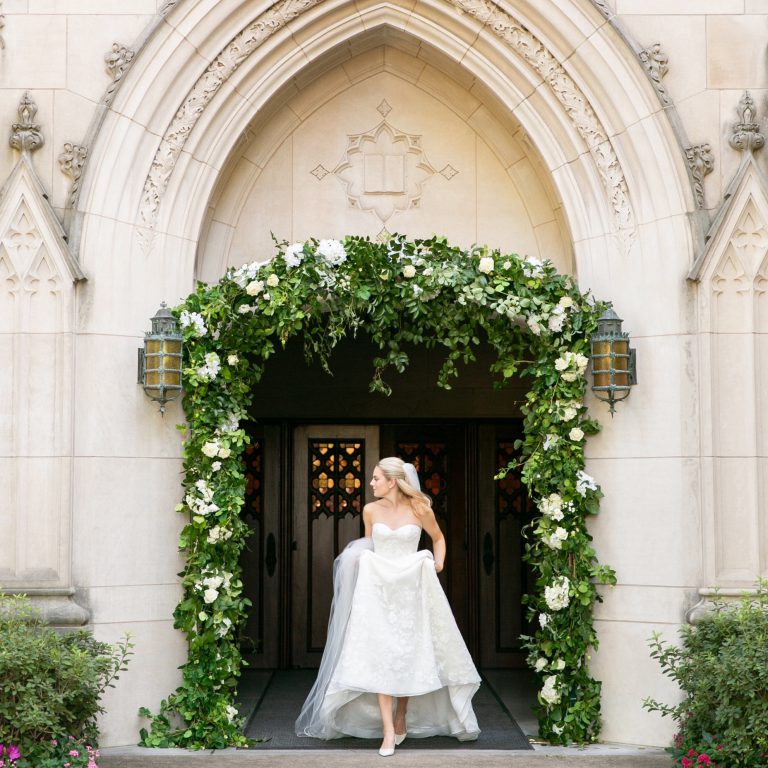 JOHN CAIN TEAM IS EXCELLENT
The JCP team is excellent, thorough, professional, warm, and friendly. Matt captured every moment perfectly.. without intruding.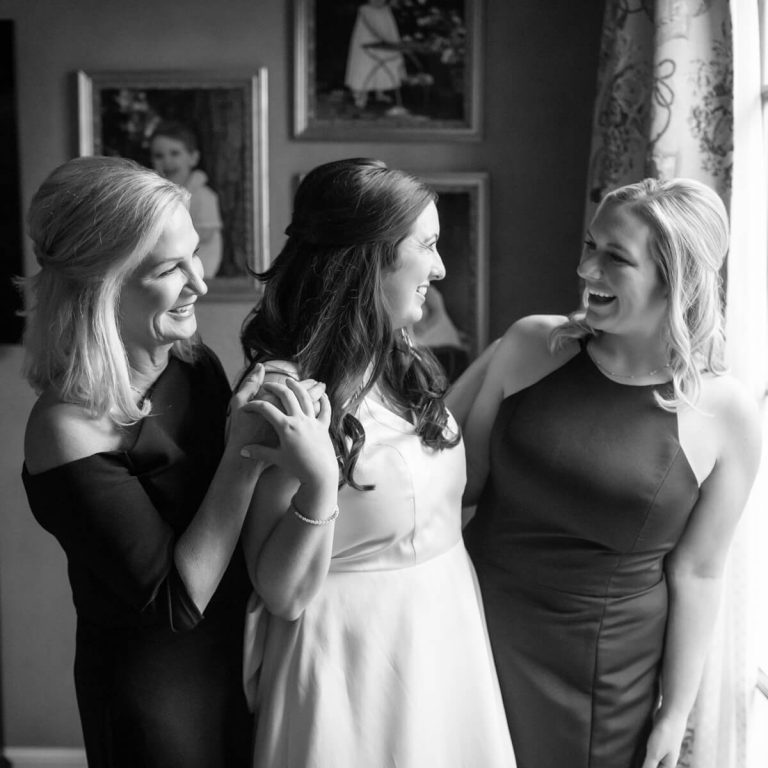 I WOULDN'T CHANGE A THING
I wouldn't change a thing! Matt was fabulous!! I would recommend him to all my friends!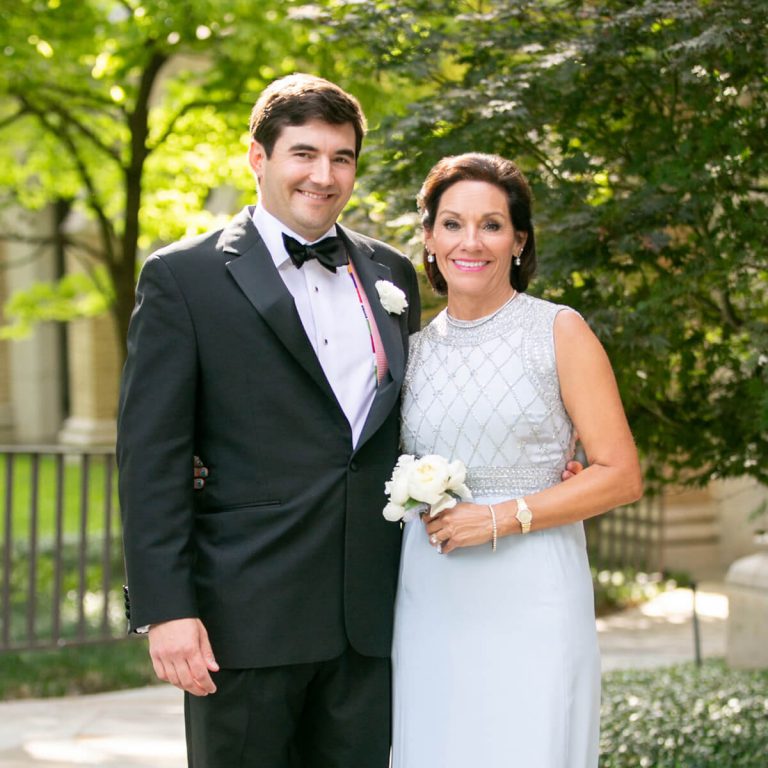 HIGHLY RECOMMEND
I would say that I highly recommend John Cain photography!
Mrs. Michele Taliaferro, MOG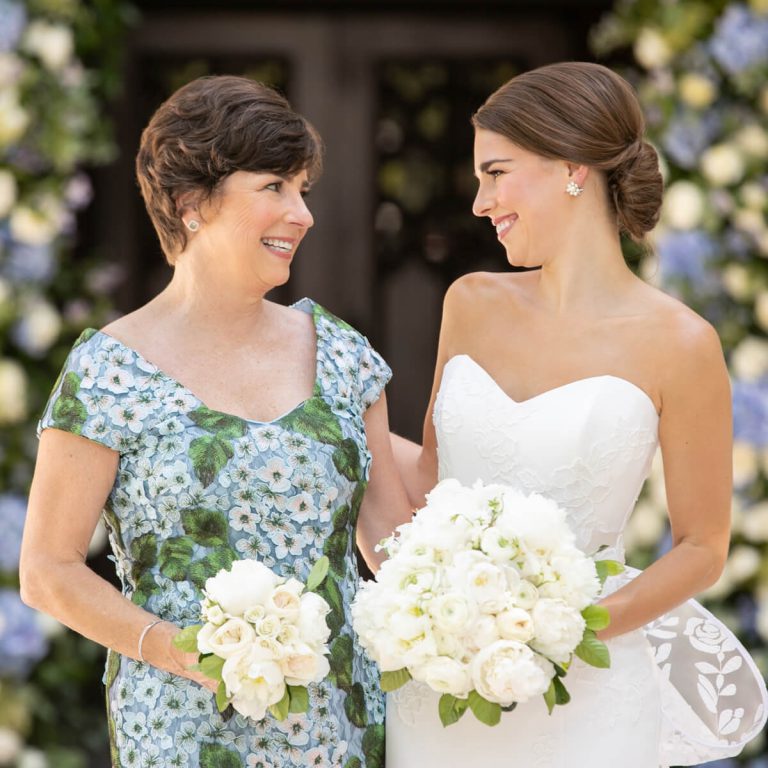 GORGEOUS PHOTOGRAPHS
Matt and the entire John Cain team were amazing and did a fantastic job! The attention to detail, reminders and follow-up were friendly and so helpful…not to mention the gorgeous photographs!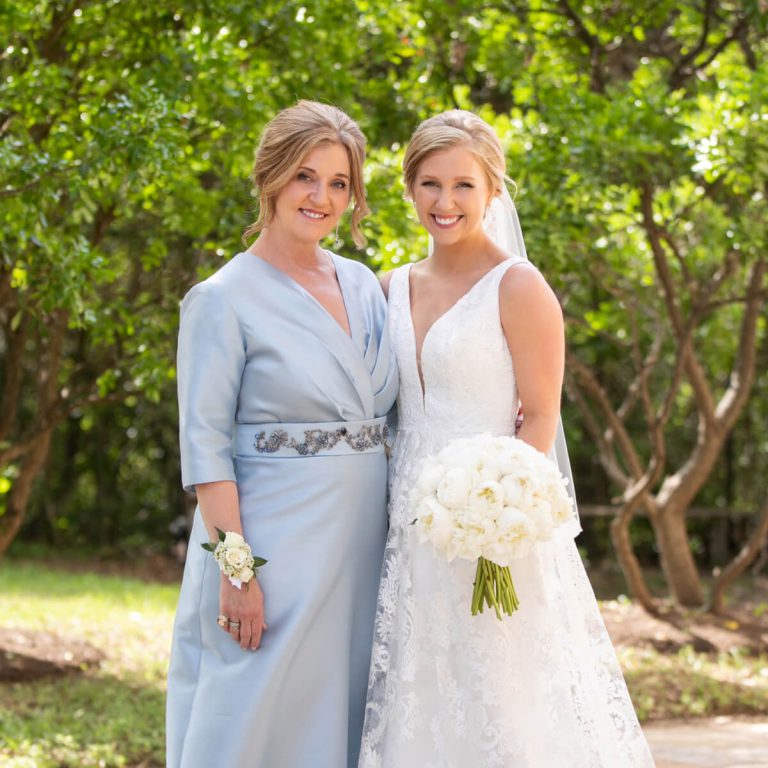 GENUINELY CONCERNED WITH EVERY SINGLE DETAIL
We just LOVED Stephanie! The amount of attention that was given to Elizabeth's desires and wishes was AMAZING and beyond anything we could dream!
Stephanie is not just a photographer but a kind, sensitive, person who was genuinely concerned with every single detail. She worked closely with our wedding coordinator, was patient with family members and requests and more than anything attentive to the bride above all. She became like part of our family! We just love her and will adopt her!
Read More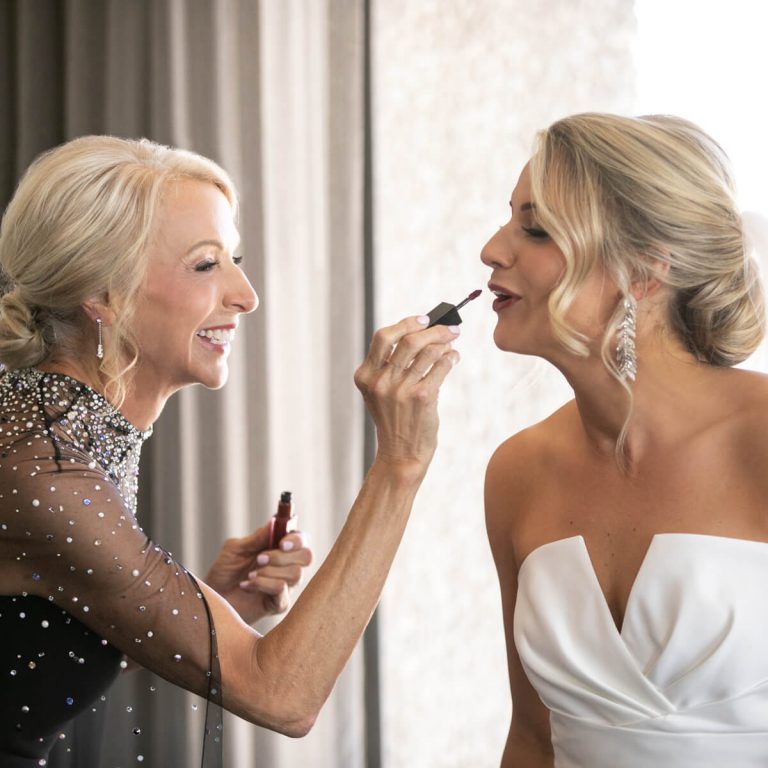 FIRST CLASS SERVICE AND PRODUCT DELIVERY
First class service and product delivery. Kind and patient people and great brand. Stephanie just the best-so great to work with!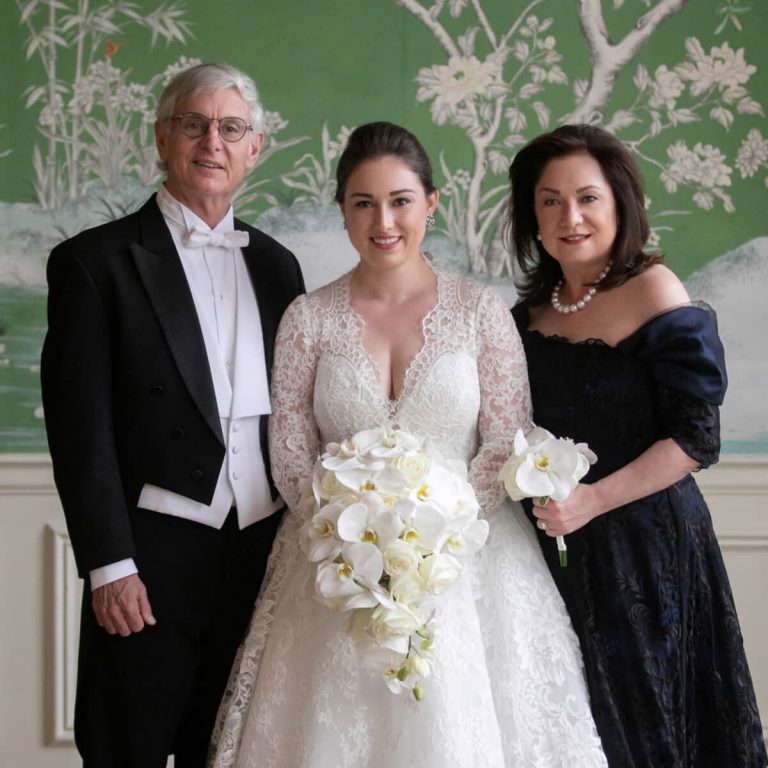 FIRST CLASS PHOTOGRAPHERS
John and team are first class professional photographers. They covered both our daughters weddings and he did so in flawless fashion. Our youngest daughters wedding books are amazing and we are looking for forward to working with Sami on Michael Ann's albums. I highly recommend them! It will be one less detail you need to think about during the wedding weekend!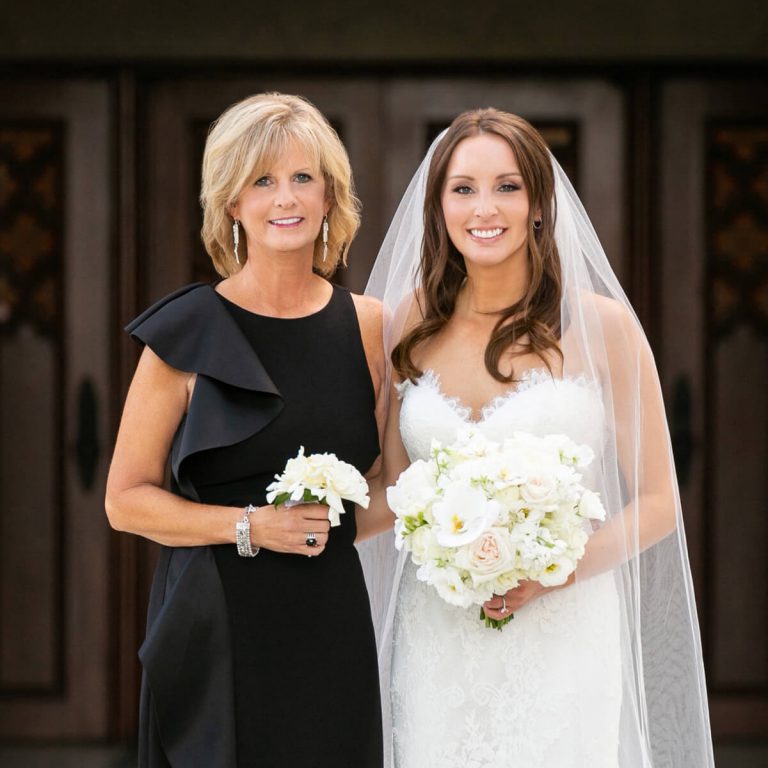 FANTASTIC
It was wonderful working with Matt and pictures were fantastic.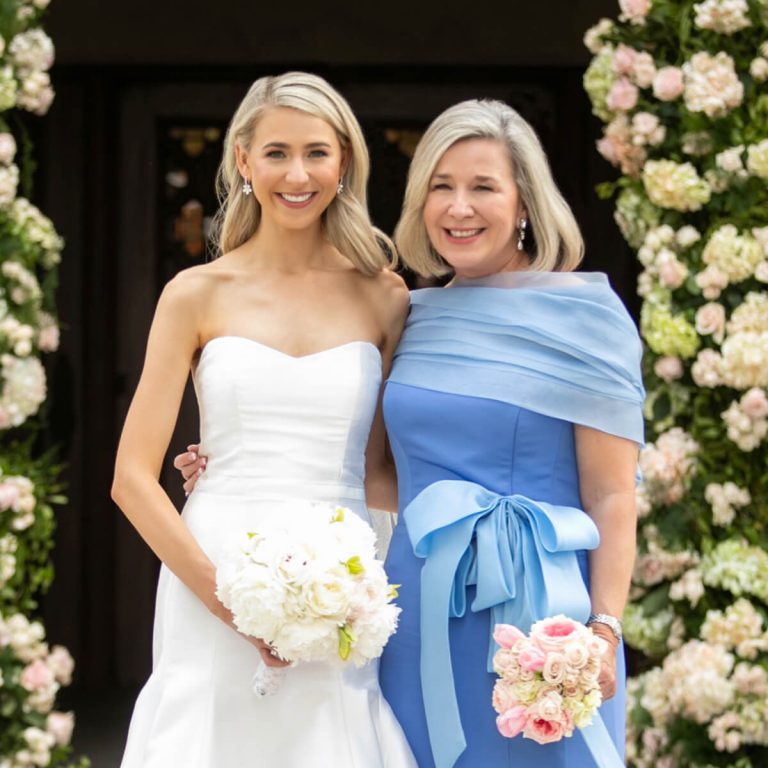 FAIR PRICING
Wonderful communication, gorgeous/one-of-a-kind photos, fair pricing and loved working with this true gentleman! John was so enjoyable to work with and we loved being with him…he is so good at putting us at ease and the photos are naturally beautiful!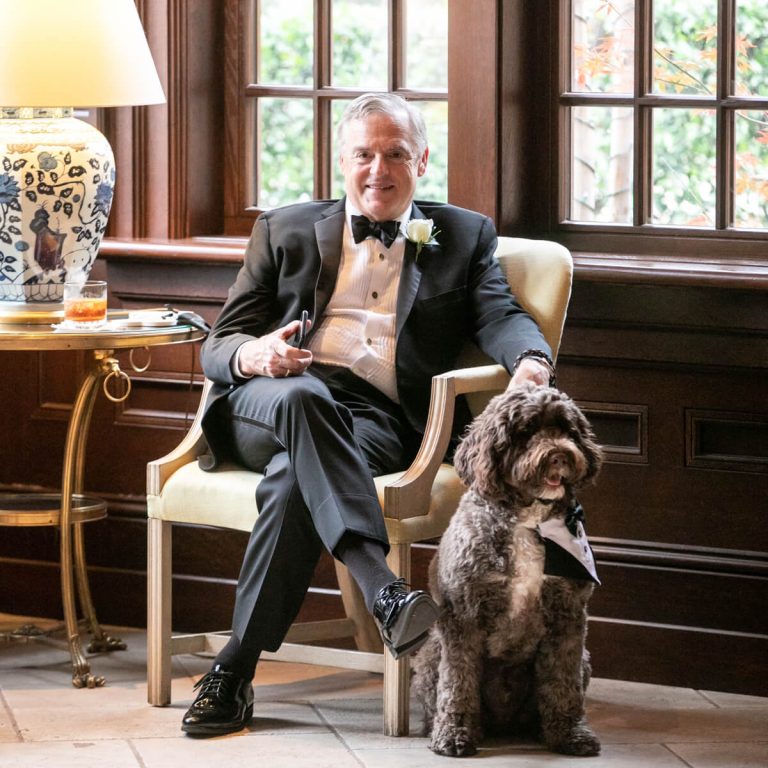 EXTREMELY KNOWLEDAGBLE
Extremely knowledable about the type of photos that need to be captured and guidance to assure that we need.
Mrs. Raynell Kuehler, MOB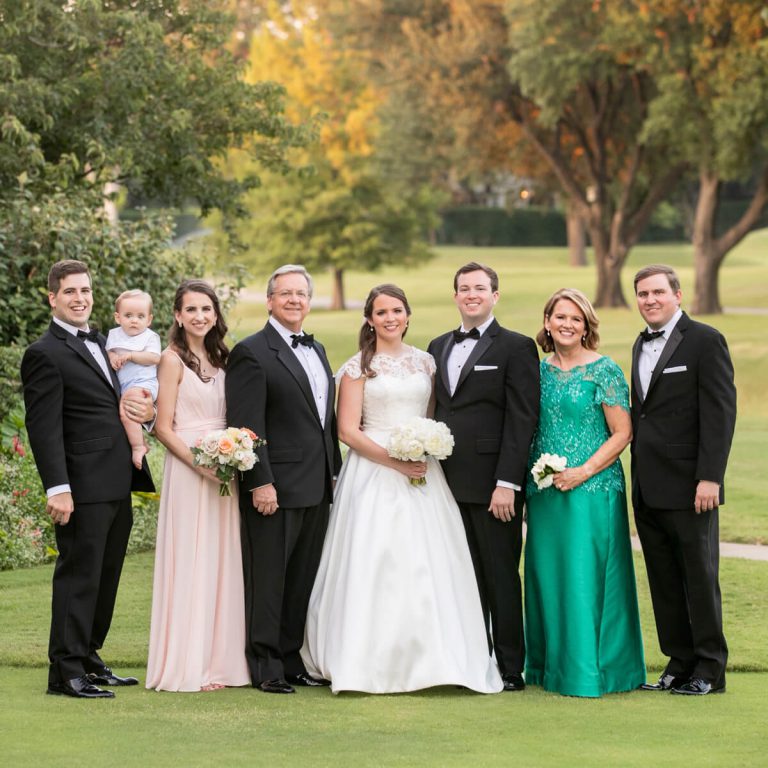 FABULOUS PHOTOGRAPHY
Fabulous photography, very well organized studio, excellent work. Matt was our main photographer and he was great, as were the two assistants. He knew the venue well, he had good suggestions on where to shoot, he was calm yet decisive, he managed the bridal party well and the photos are beautiful.
EXTREMELY EASY TO COMMUNICATE WITH THEM
They are terrific photographers and John's staff go to great length to understand what you are looking for in your photographs BEFORE the wedding. It is extremely easy to communicate with them and they meet all deadlines promptly. Highly recommend the John Cain group.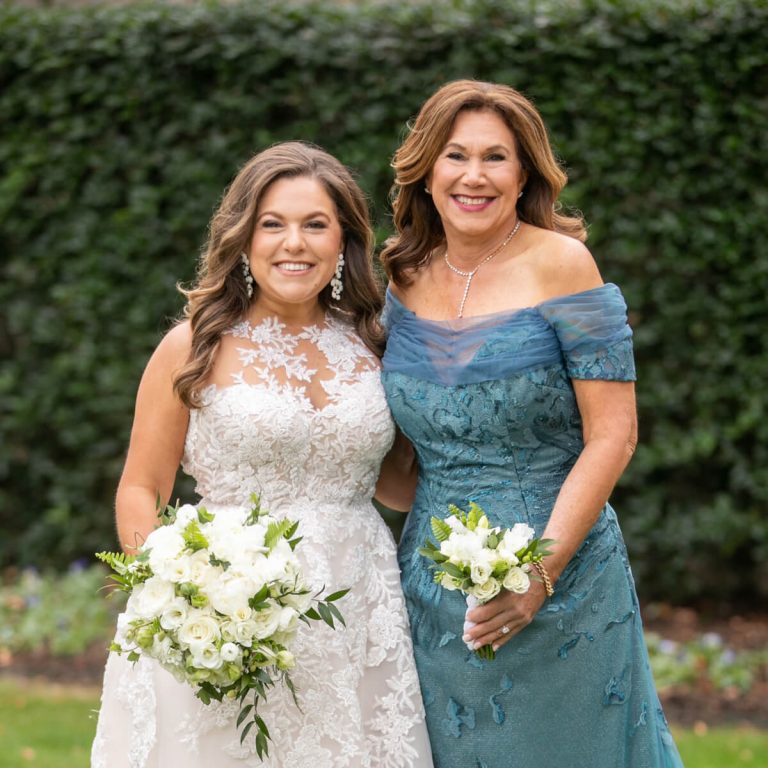 EXQUISITE PICTURES
Exquisite pictures. Stephanie and her team were wonderful photographers at the wedding!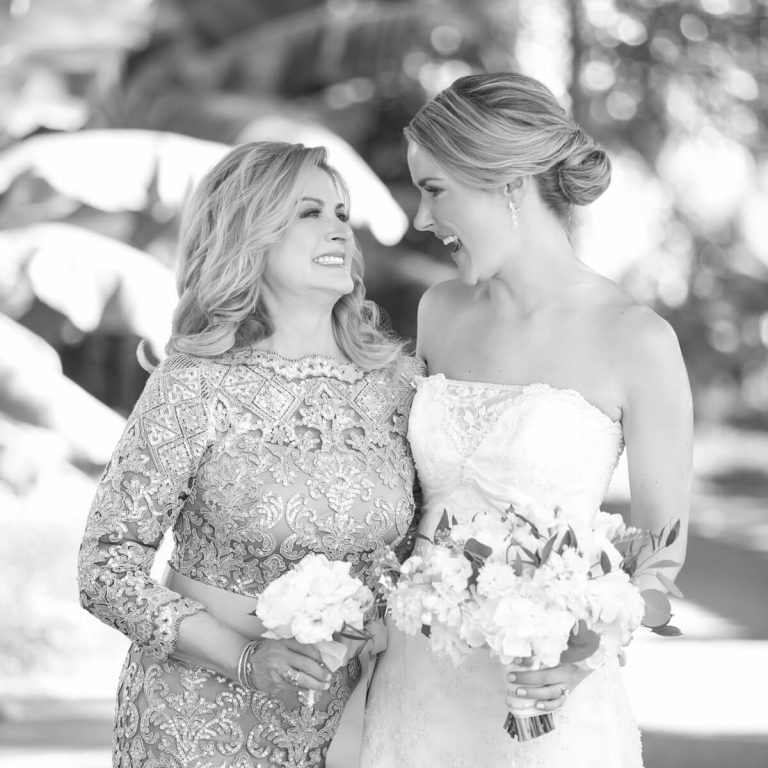 EXCEED ANY AND ALL EXPECTATIONS
John and staff had us at hello! We were so impressed during the first meeting and are so grateful he had availability to book my daughter's wedding. Their professionalism, communication, organization, suggestions, calmness, punctuality, attention to detail, and quality of work are second to none. Truly the best experience and best decision we made during the wedding planning process. We are so impressed and they continue to exceed any and all expectations!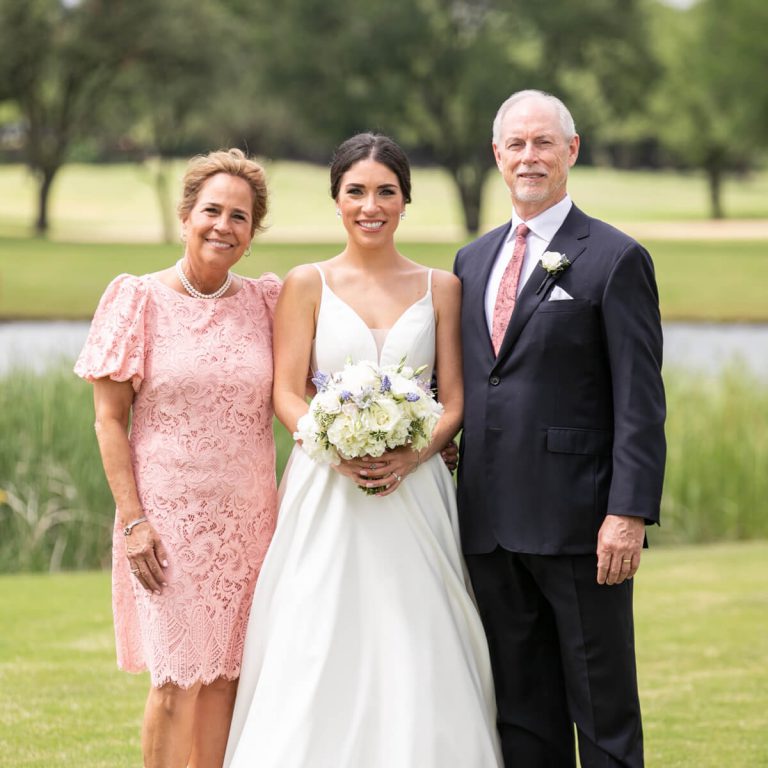 EVERYTHING WAS PERFECT
You're the best! Everything was perfect, my daughter felt your team provided the best experience.
Mrs. Melissa Johnson, MOB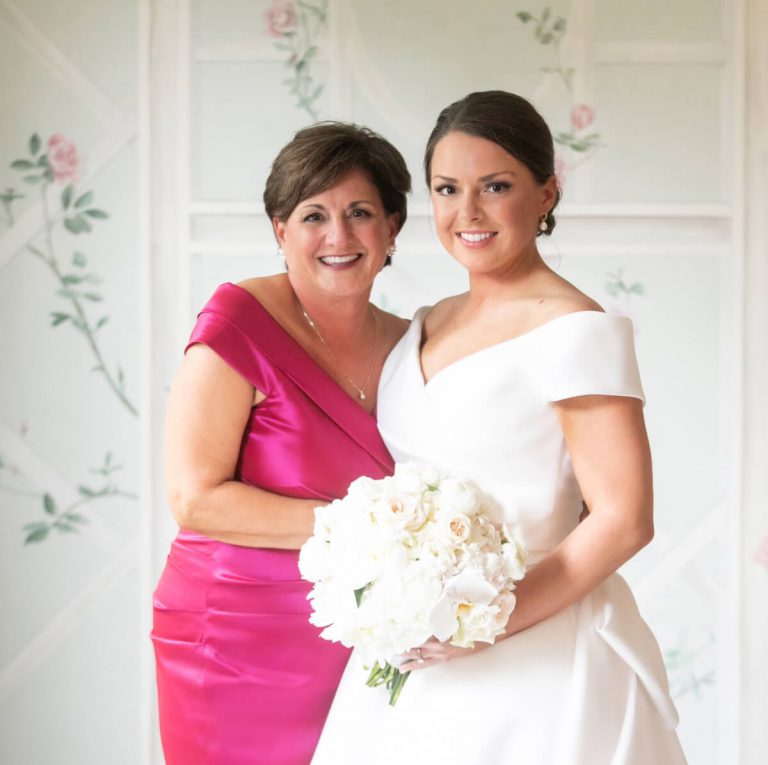 EVERY PICTURE TELLS THE STORY OF A MAGICAL EVENT
Oh my goodness! The BEST experience ever! Stephanie and team were AMAZING! I have never experienced such a professional team of individuals that love what they do and put their special "mark" on every picture to tell the story of a magical event! WOW! Thank you Thank you Thank you! Absolutely Beautiful! Warmest Regards.
Mrs. Elizabeth Northup, MOB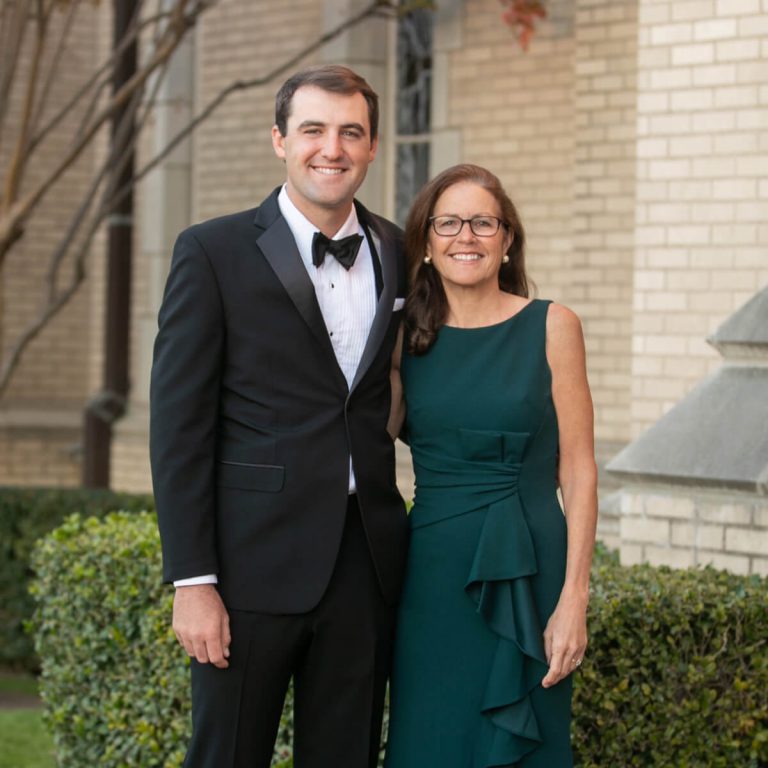 EASY TO WORK WITH AND FLEXIBLE
Great photos; They were easy to work with, flexible, and made people feel relaxed for the photos.
Mrs. Diane Scheffler, MOG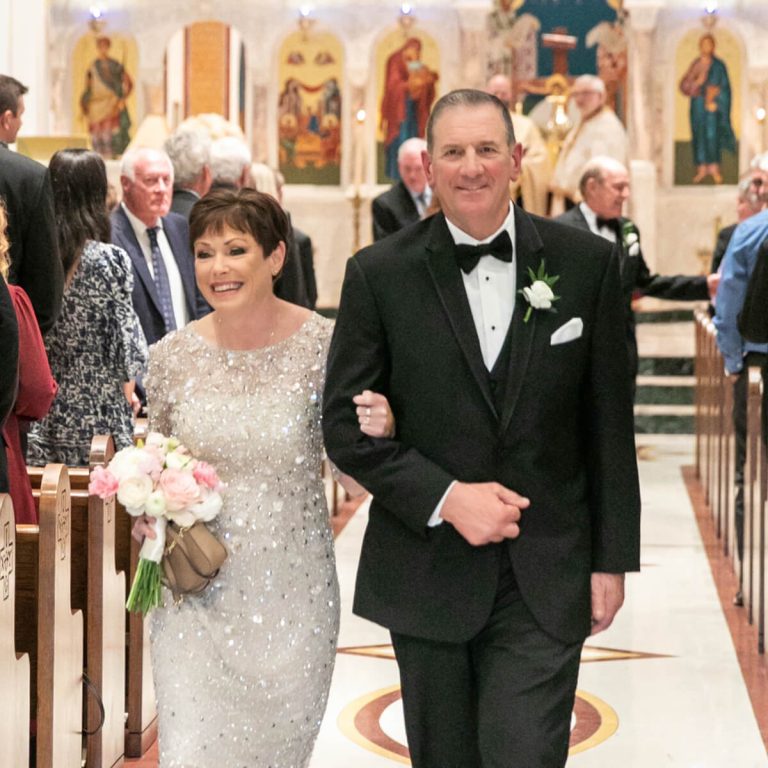 EFFICIENT IN STAGING PORTRAITS
Before the wedding day there was excellent communication with John Cain staff, and I felt they had a thorough understanding of the photos we wanted. On the day of the wedding, photos were well-timed and Matt was very efficient in staging the photos. Photos of the reception venue and guests pre-reception are great and include various views for a full effect. The photographers were available during the reception for requested group photos and adhoc shots. Great job!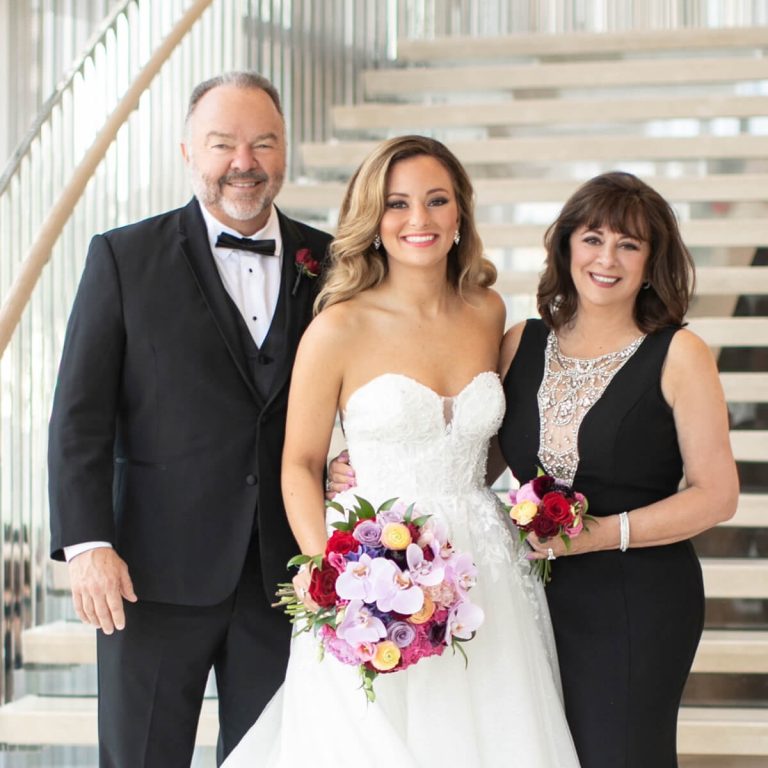 ENJOYABLE EXPERIENCE – LESS WAITING AROUND
The customer service was impeccable. John is very patient and soft spoken which helps set the tone. He keeps things on schedule which provides for a smoother flow, less waiting around, and an overall more enjoyable experience. One of our weddings was extremely scaled down due to Covid and our wedding planner couldn't be there. John kept everything moving along very proficiently.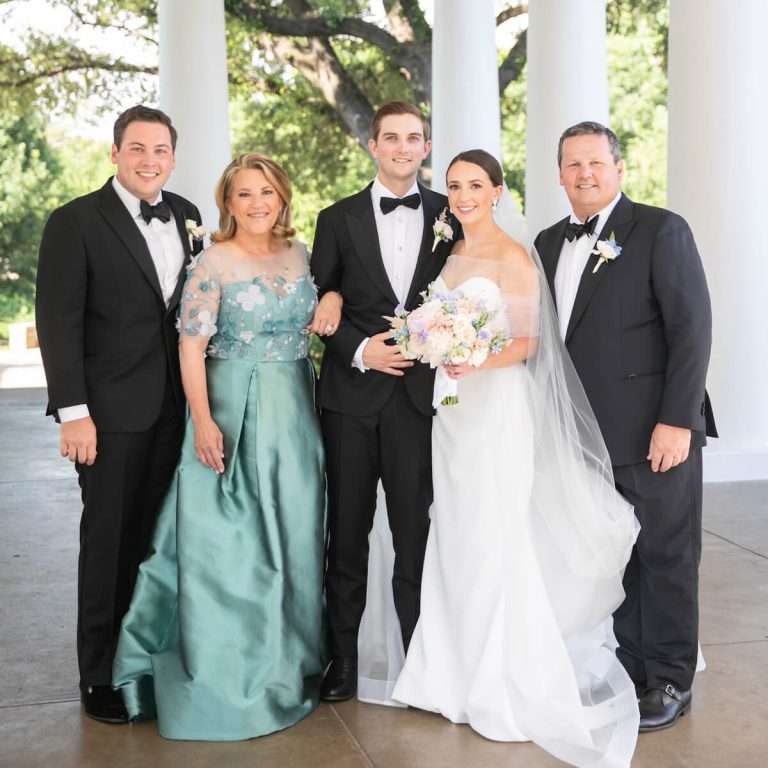 DEFINITELY USE JOHN CAIN PHOTOGRAPHY
Definitely use John Cain Photography! John and his staff are great to work with. We loved the bridal portrait pictures, and all the rehearsal dinner and wedding pictures.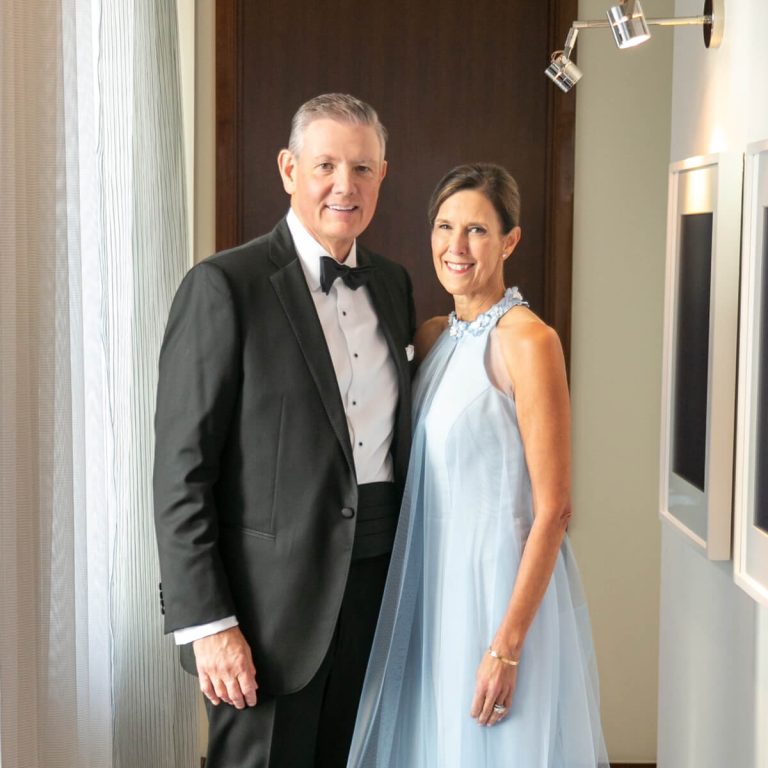 COMPLETE CONFIDENCE
I had complete condidence in John Cain and his team. Wedding weekend coverage was exceptional and his suggestions and push to see if the wedding party pictures could be outdoors at the Nasher was the absolute best- stunning pictures we will have for a lifetime. Also appreciated the quick email delivery, many key photos. That too was exceptional.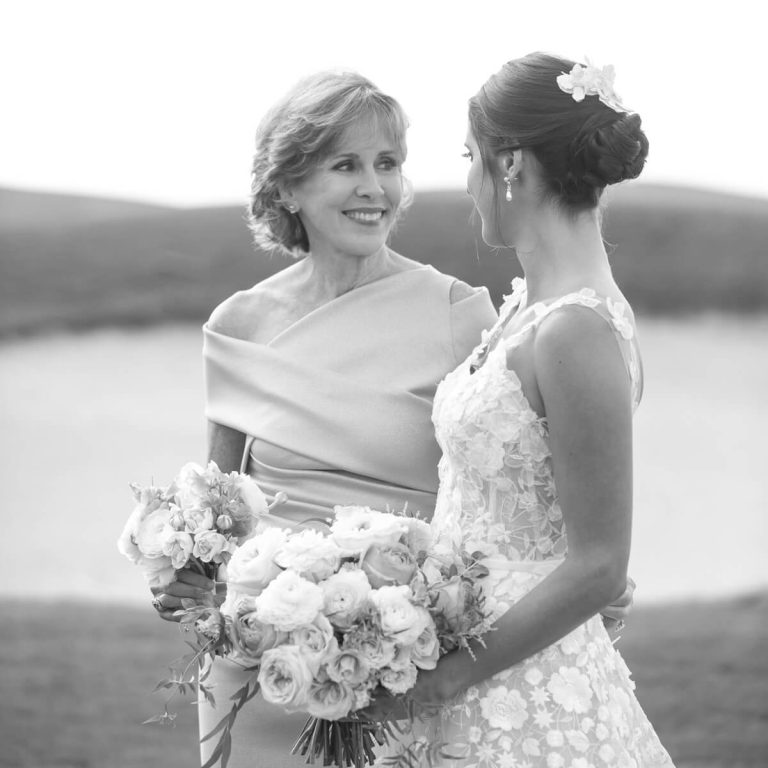 CAPTURED THE MEMORIES
We loved Stephanie and the team. They were good photographers and very organized. Your reminders of steps to take and the pre-meeting made sure we captured all the memories we wanted from our wedding in photos. Thank you!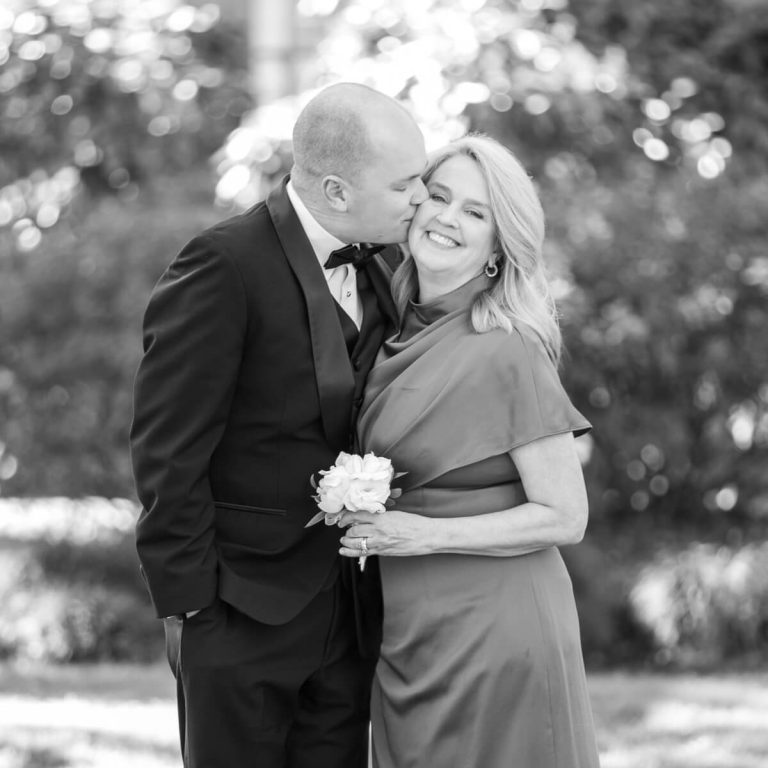 CALMING
When I suggested John to Ashley for her wedding it was because we had just had my daughter Grace's wedding with John as the photographer. I shared with Ashley how calming he was to the bride and others. He did not disappoint. He made both Grace and Ashley feel as though they were the most beautiful bride he had ever seen and that it was all about their special day!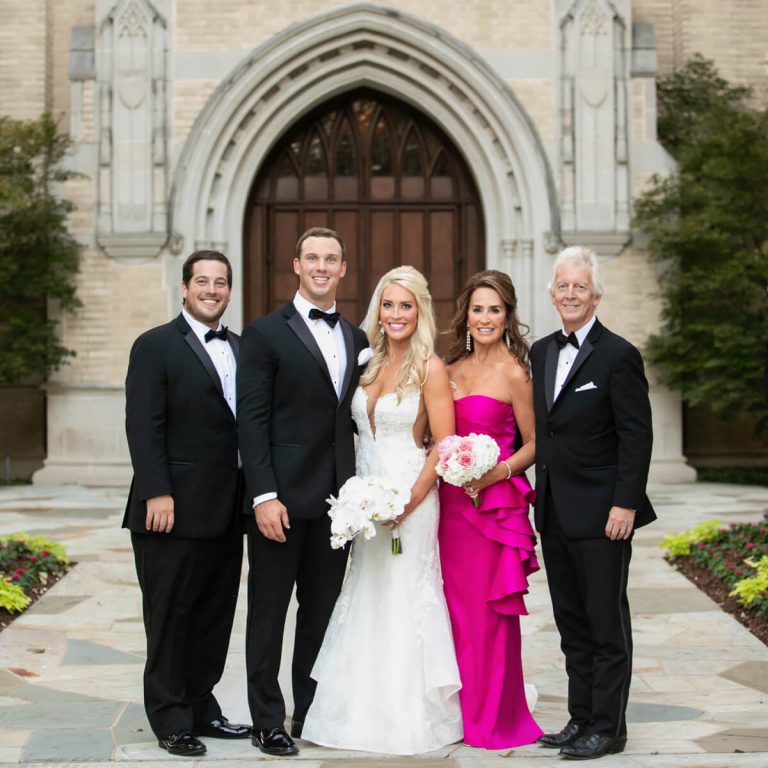 BOOK JOHN CAIN PHOTOGRAPHY
EVERYTHING WAS FABULOUS! Book John Cain Photography! They are the BEST!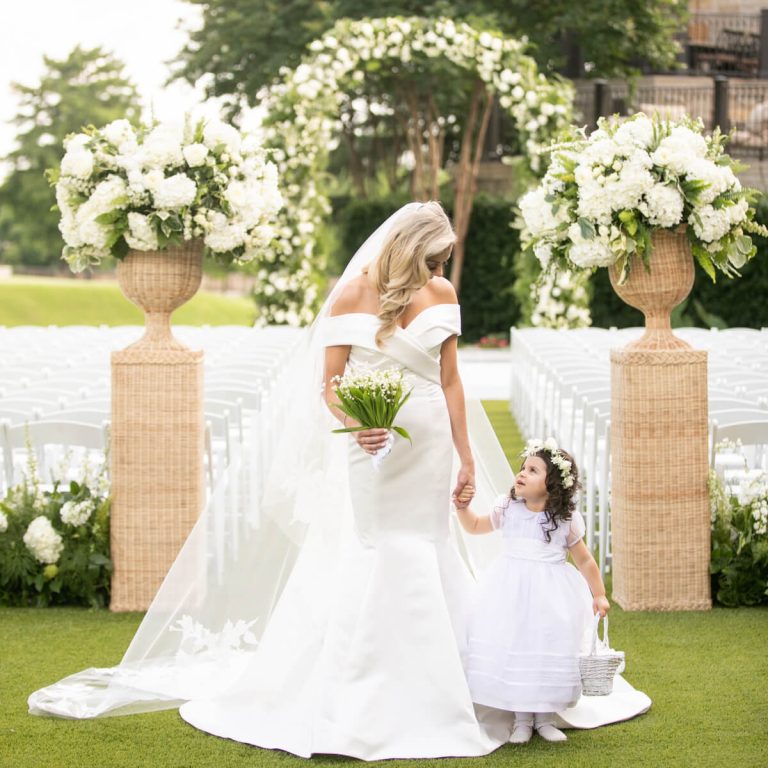 ENJOYABLE & LOW STRESS
John Cain is very professional and personable – they know what pictures to take and make the wedding day so enjoyable! Low stress!
Mrs. Marcia Schubert, MOB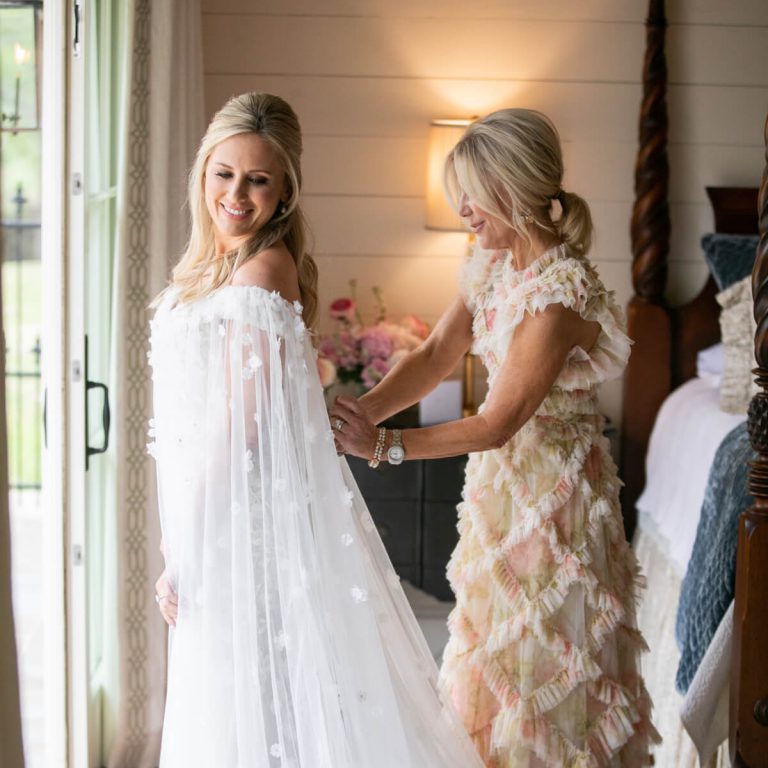 EASY TO WORK WITH AND PROFESSIONAL
The BEST!!!! Absolutely mean that. Stephanie and her team were very very easy to work with and professional!! You just know how to capture all the special moments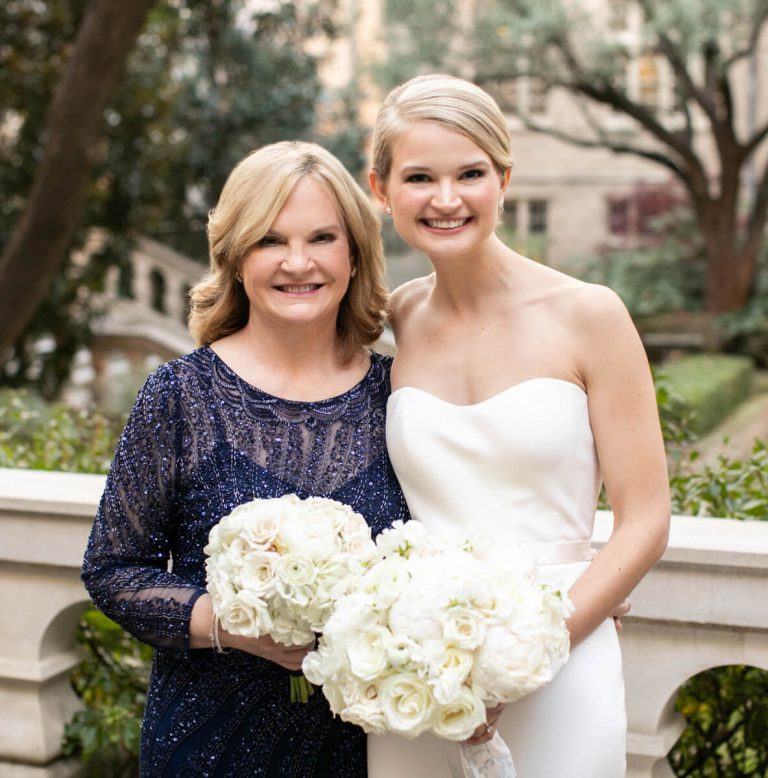 EXTREMELY HAPPY
Extremely well organized and lovely pics. Matt was our main photographer and our Bride was extremely happy!
GREAT PHOTOGRAPHERS
Great photographers. Enjoyed working with them tremendously!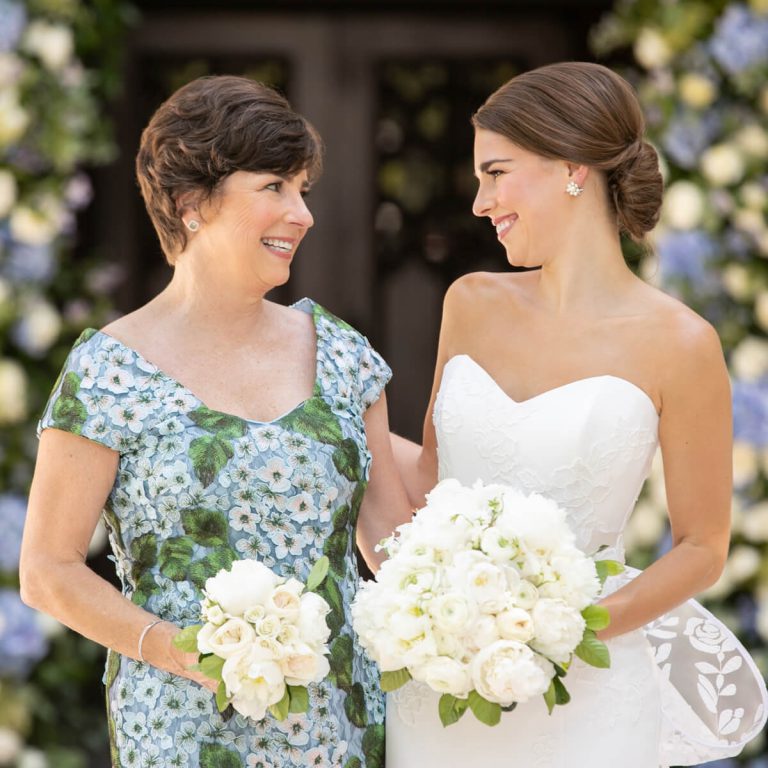 GORGEOUS PHOTOGRAPHS
Matt and the entire John Cain team were amazing and did a fantastic job! The attention to detail, reminders and follow-up were friendly and so helpful…not to mention the gorgeous photographs!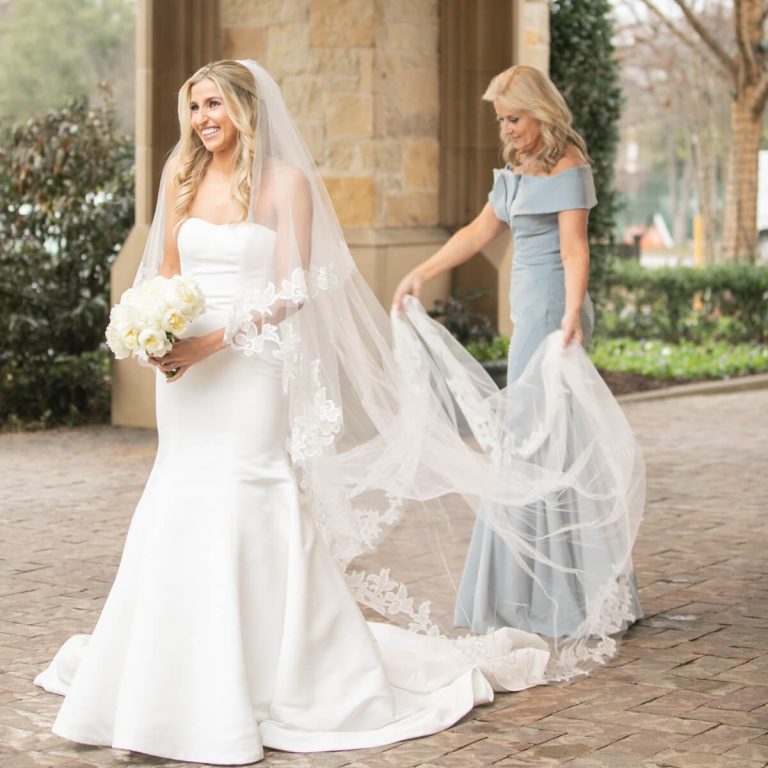 HIGHLY RECOMMEND
Most of all I would say that John Cain and his photographers' images reflect the emotion of the day and that is the most important reason that I would highly recommend your photography team. Followed up by precious people running the day-to-day operations, the organized way they lead you through the experience and thier attention to detail. Thanks to you all.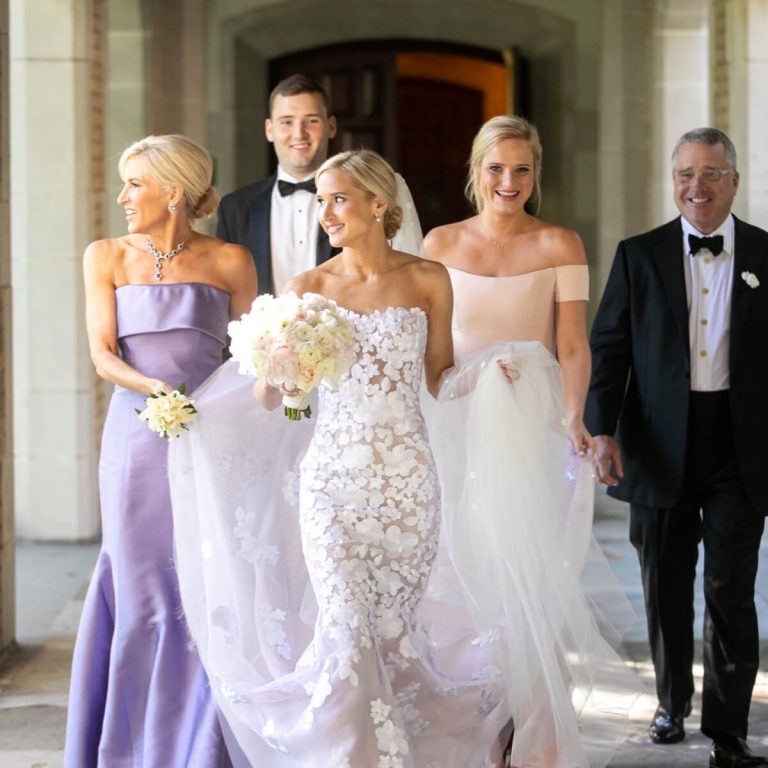 I WOULD RECOMMEND AGAIN AND AGAIN
John and his team were very proactive & thorough throughout the entire process. I can't say enough good things about their work. Every picture they take is outstanding. The only problem is having to narrow the choices! I would recommend John Cain Photography again and again.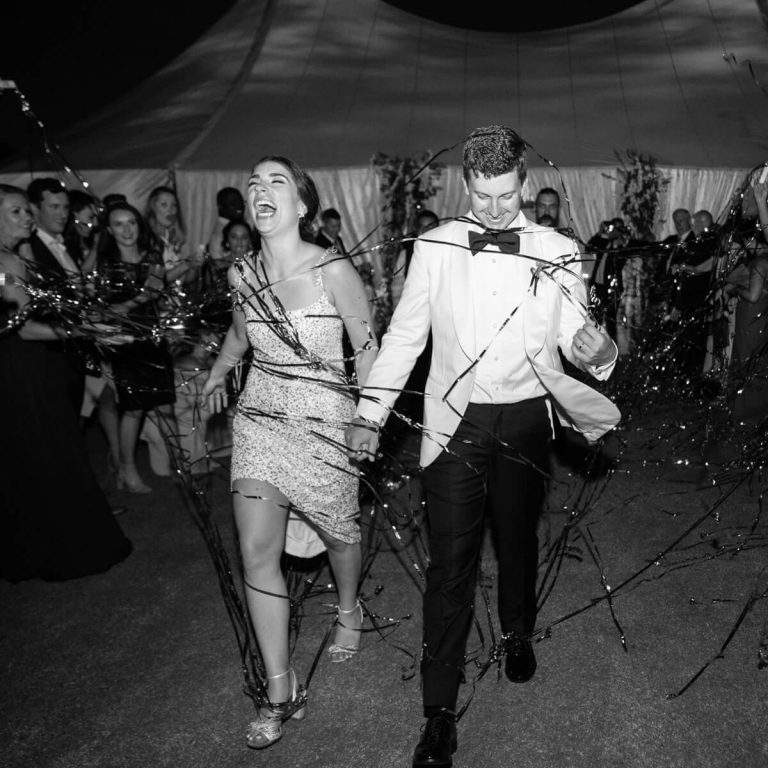 IF YOU WANT THE BEST OF THE BEST, GO WITH JCP
If you want the best of the best of the BEST, go with John Cain Photography. Not only are they amazing, but they actually make you feel like a valued customer, no matter how big or small your wedding is!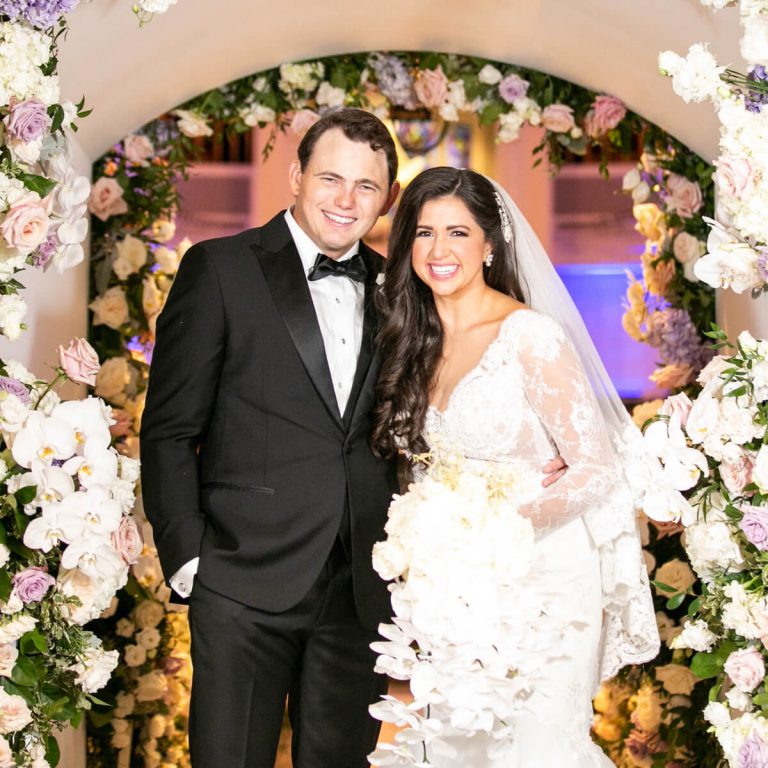 JOHN CAIN EXPERIENCE IS WORTH IT
From start to finish the experience is worth it. Their customer service, talent, taste and work ethic is unlike anybody else's. They are consistent, reliable, and they listen to their customers desires and needs. I would recommend them 100 times over!
Cathlyn (Jones) Davis, Bride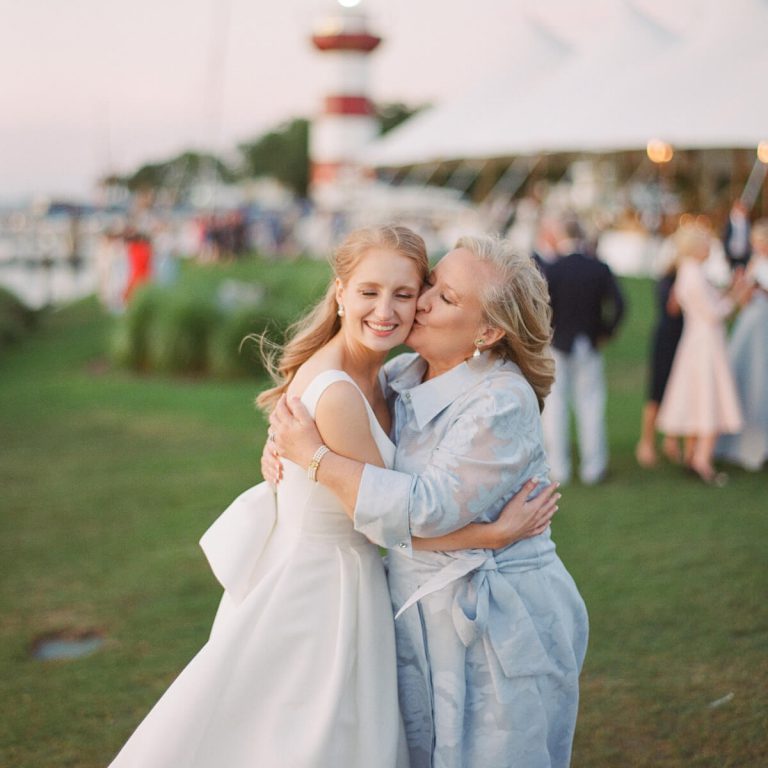 KNEW HOW TO GAUGE THE CROWD
I would highly encourage them to hire John Cain Photography – They were amazing and so patient and so kind!! Knew exactly how to gauge the crowd and was so easy to work with – very accommodating !! Loved every minute with him.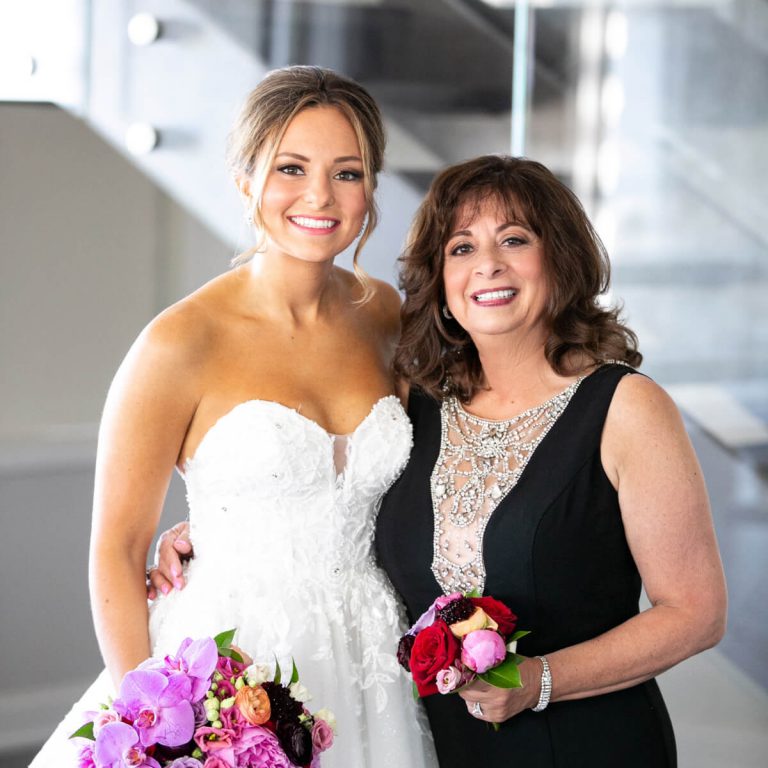 LOOKING FORWARD TO OUR NEXT WEDDING WITH JCP
John was fabulous the day of the wedding. He was calm, easy going, and very reassuring throughout the whole day. He was aware of every detail – very comforting during COVID. Looking forward to our next wedding with JCP! Loved his staff too!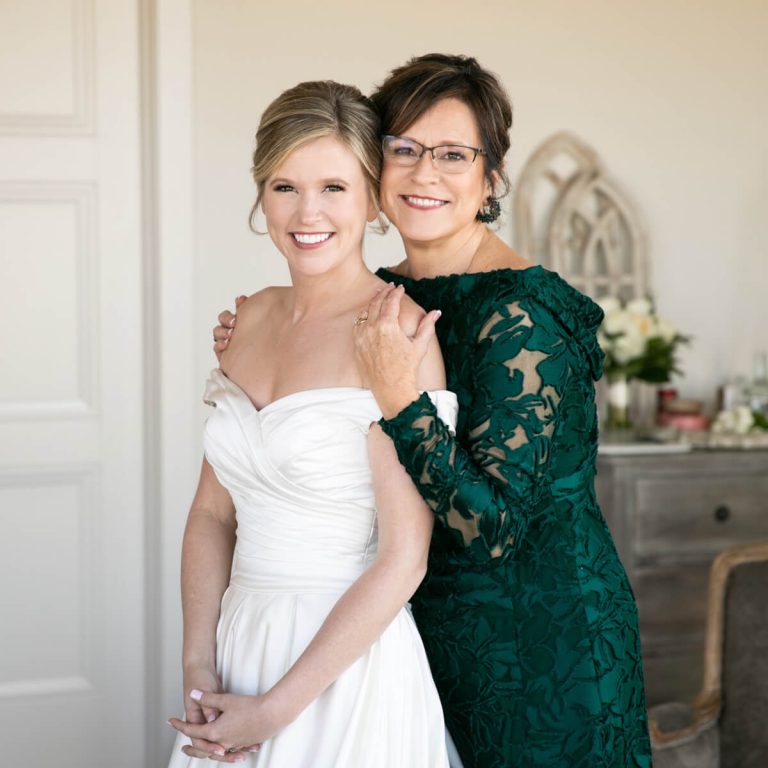 KNOWLEDGEABLE IN LIGHTING & PLACEMENT
From the engagement to the actual wedding everyone from John Cain Photography was professional. They are very knowledgeable in lighting and placement so each picture is perfect. We highly recommend them to capture your special event.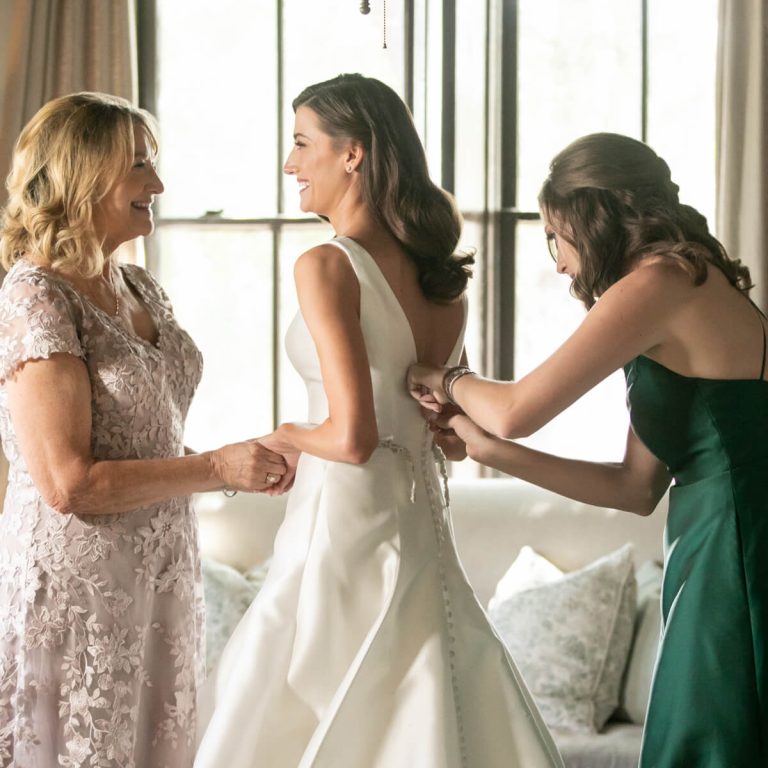 LISTENED & EXECUTED
The photography team listened and executed our requests.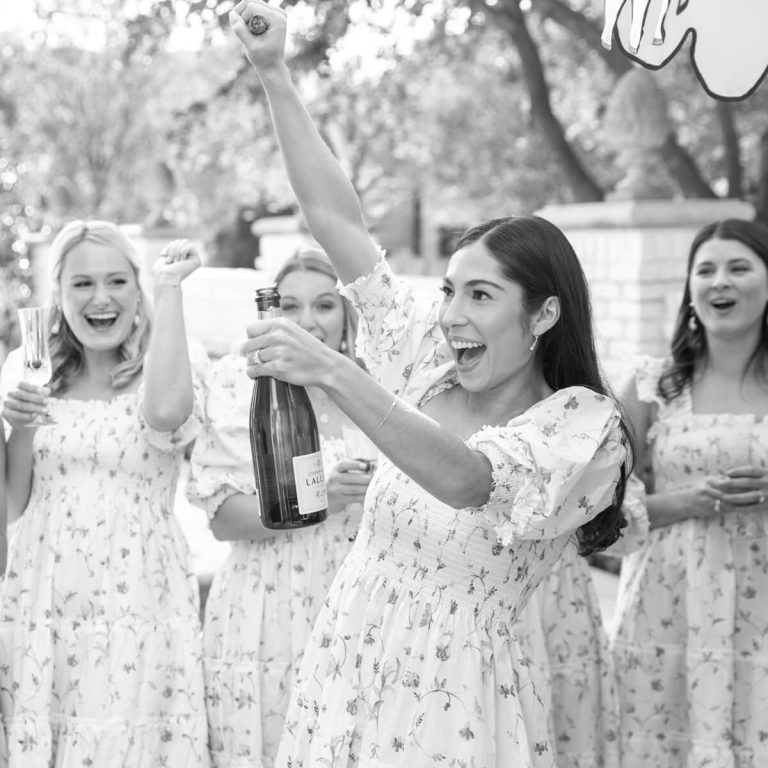 ONE OF, IF NOT THE TOP BUSINESS
One of, if not the top person and business we dealt with in our 18 months of wedding planning.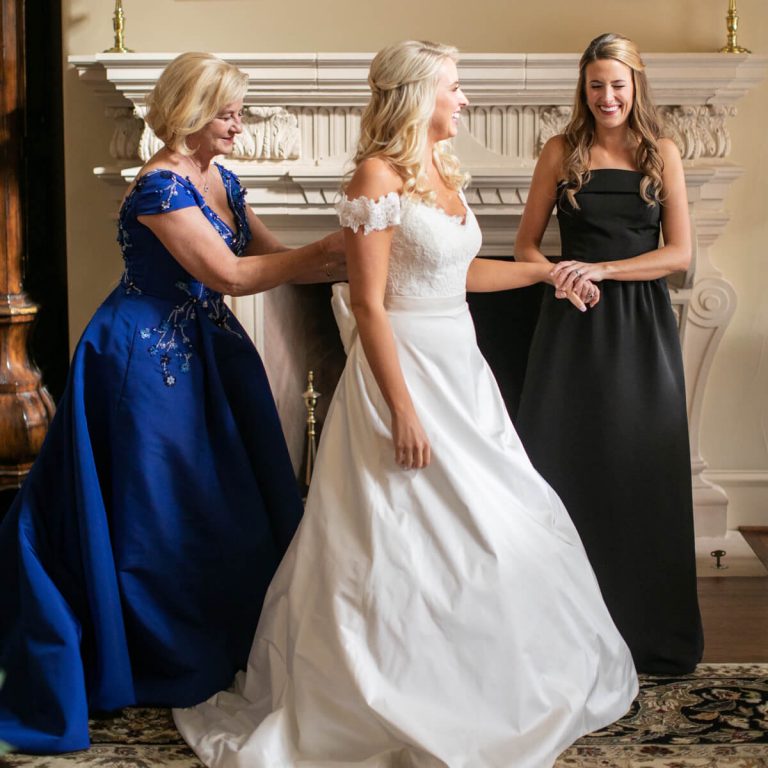 OUTSTANDING WEDDING EXPERIENCE
We had a wonderful experience with John Cain Photography. Their customer service approach, attention to detail, and overall quality of their work was outstanding. The whole team was amazing and they thought of every detail with the entire wedding planning process and then their partnership to ensure an amazing wedding day with capturing all important moments was fantastic.
I highly recommend Matt and John Cain Photography for anyone looking for an outstanding wedding experience. My family and I loved working with all of the team and look forward to calling them again for important events in the future. A huge thanks for all you did to make our experience amazing!
Read More
Mrs. Angie Wallander, MOB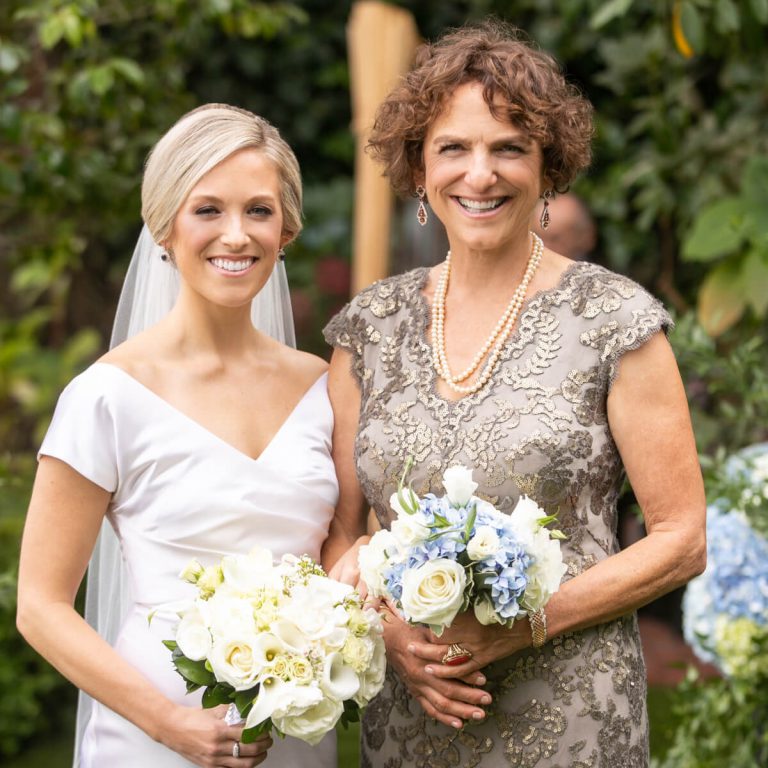 PERFECT COMBINATION OF BEING PRESENT AND INVISIBLE
Stephanie was professional, experienced, non intrusive, kind, excited for us, and had excellent service. The perfect combination of being present and invisible – I loved the team!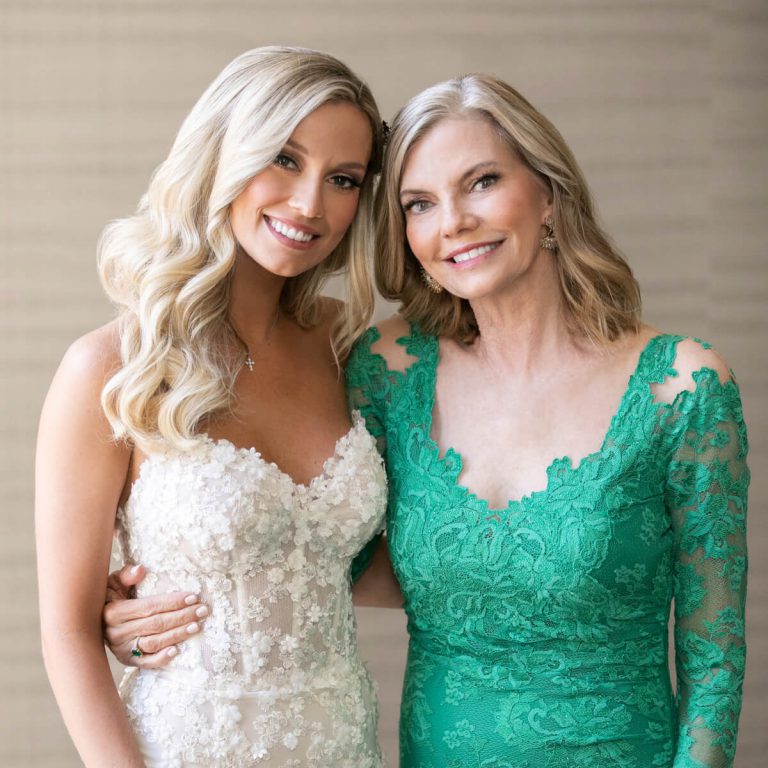 PHOTOGRAPHY NOT ONLY THE BEST, BUT YOU WON'T FIND A HARDER WORKING TEAM
That the photography is not only the best but that they would not find a more organized and harder working team. The bride and groom were made to feel so special on this important day in their lives. Also, Stephanie and her team were so much fun!
Mrs. Randee Rathbone, MOB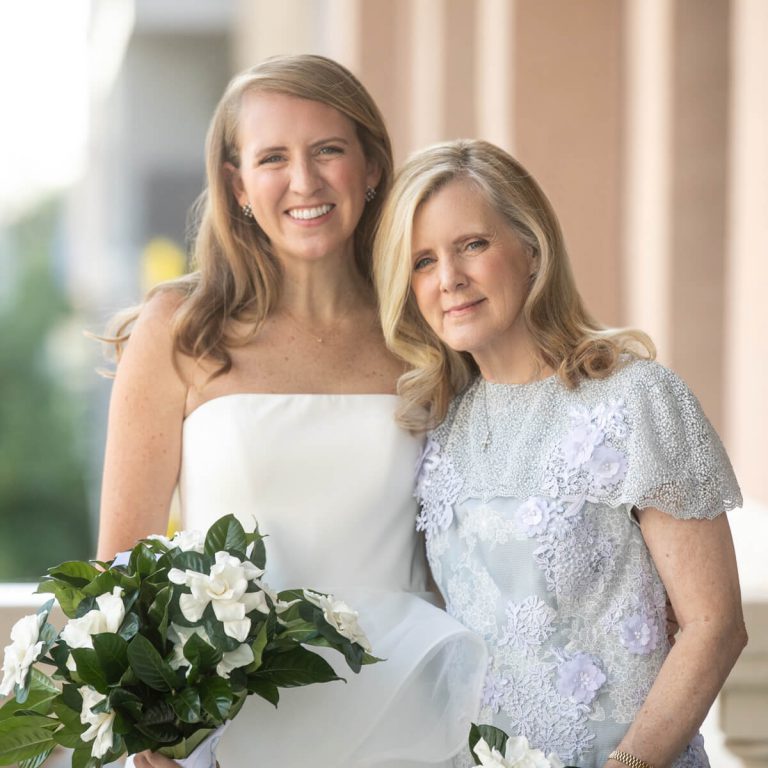 QUALITY WORK
The quality of John Cain Photography's work is excellent, as well as the team's organization ahead of time. We felt so good going over the game plan before the wedding. It really made us so comfortable with how things were going to go.
Matt and the entire John Cain team was wonderful to work with and made little suggestions for staging some of the photos that we will hold dear.
Read More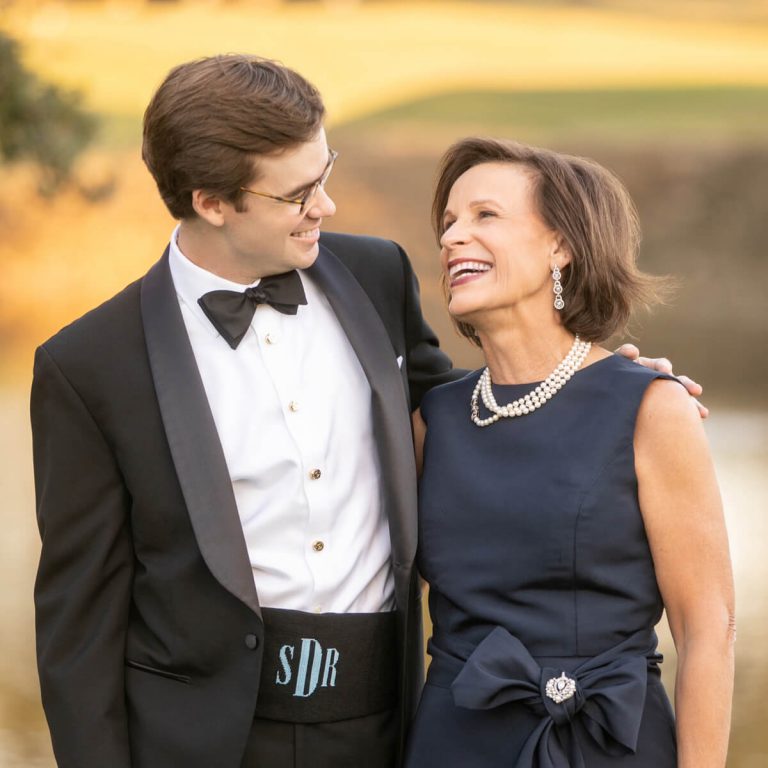 SHEER PERFECTION
Awesome experience – Sheer perfection! Captured everything and everyone!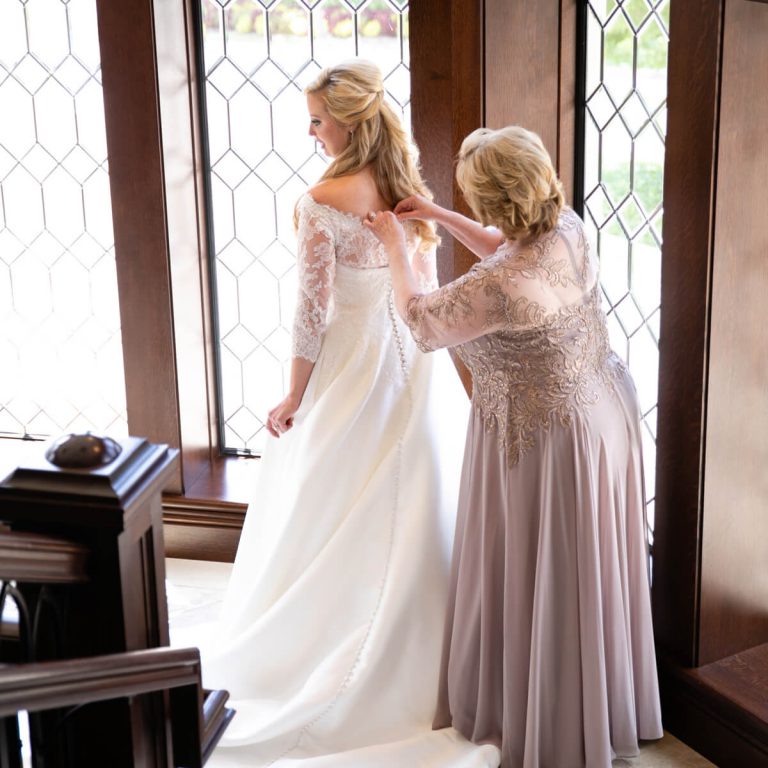 PROFESSIONAL, COURTEOUS & PROMPT
John Cain photography is amazing! We have been pleased with every part of our journey with John Cain's studio, from engagement photos, bridal portraits and then wedding day photos., They do an amazing job of communicating appointments, reminders of what's next in the process, and photo guidelines. I love that they are so organized.
After meeting with Matt to discuss wedding day photos and create a timeline I felt assured that our photography expectations would be met. Matt was our day of photographer and he was amazing. His team did an excellent job. John Cain and his staff are always professional, courteous, prompt, and willing to help in any way. John Cain studio provides all this attention to detail plus their amazing, beautiful photographs. I highly recommend them.
After the wedding, Brittany was great at providing guidance on differences in photos. On their large screen in the studio she points out details to look at which help in decision making.
Read More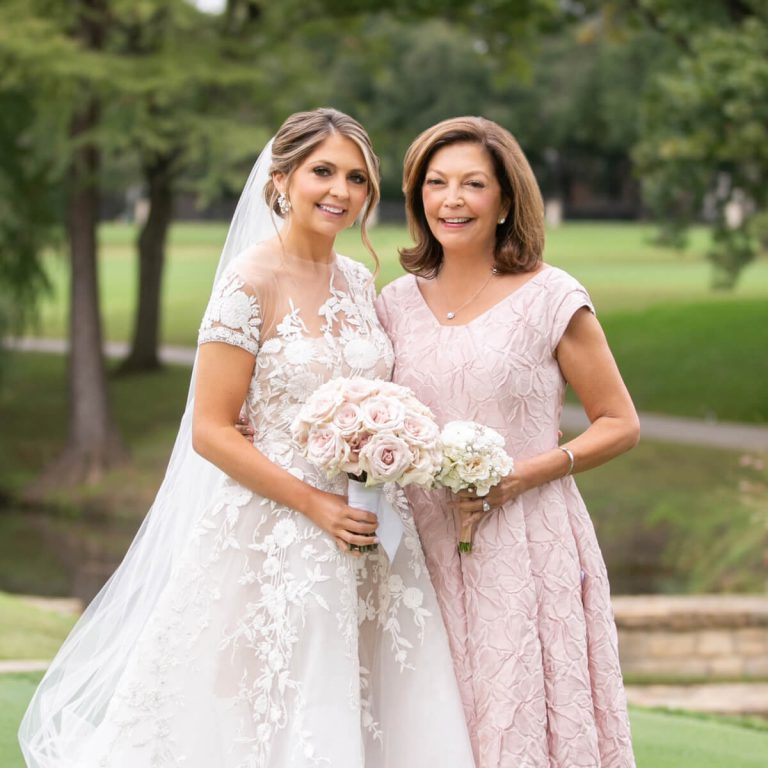 STUNNING, BEAUTIFUL, MEMORABLE PHOTOGRAPHY
John Cain Photography is the best of the best of all wedding photographers! Their complete attention to all details is unsurpassed! Stunning beautiful memorable photography!!!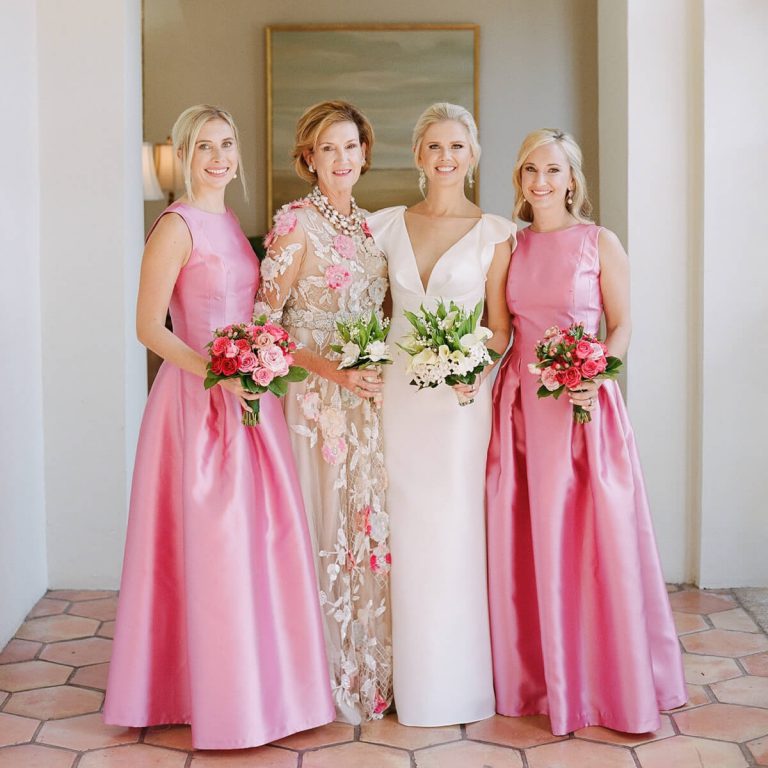 TEAM IS WONDERFUL AND TALENTED
The team is wonderful and so talented. They are agreeable, pleasant, creative and hard working. Ryan was a perfect 2nd shooter too! I watched him take candid (unposed) photos and they all worked together beautifully!
Mrs. Meredith Holbrook, MOB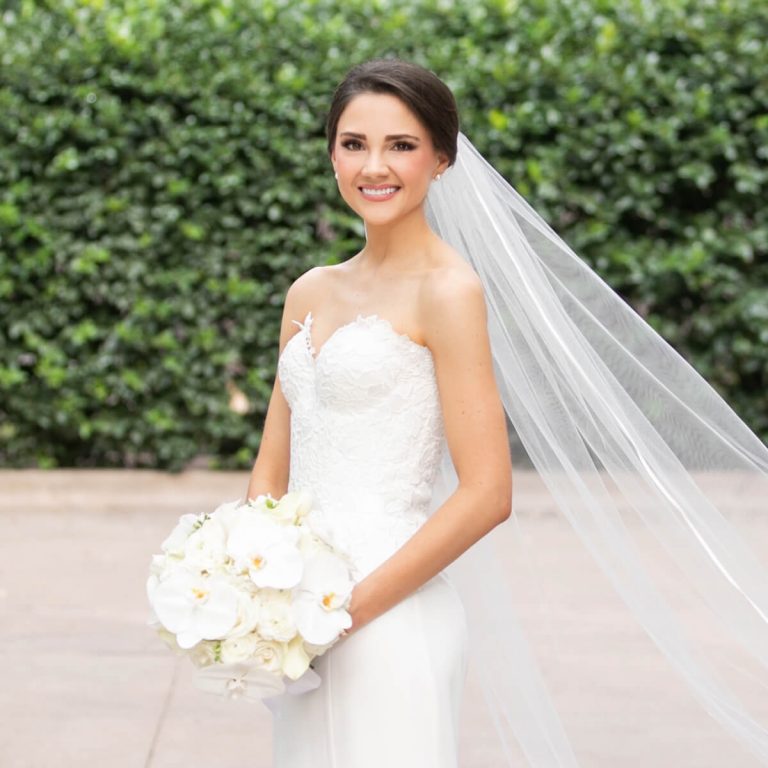 SUPERIOR SERVICE AND PHOTOGRAPHY
A wedding is a special event in our lives, only the best should be used to capture and reflect the specialness, that is John Cain Photography. John and his team are so professional, organized and deliver superior service and photography. Friends at our daughter's wedding commented about how discreet he was when shooting. The engagement pictures along with the wedding preview pictures have been incredible. Their team works quickly and efficiently. We had a well thought-out photography plan and unique photo shots established prior to the wedding. I would highly recommend John Cain Photography!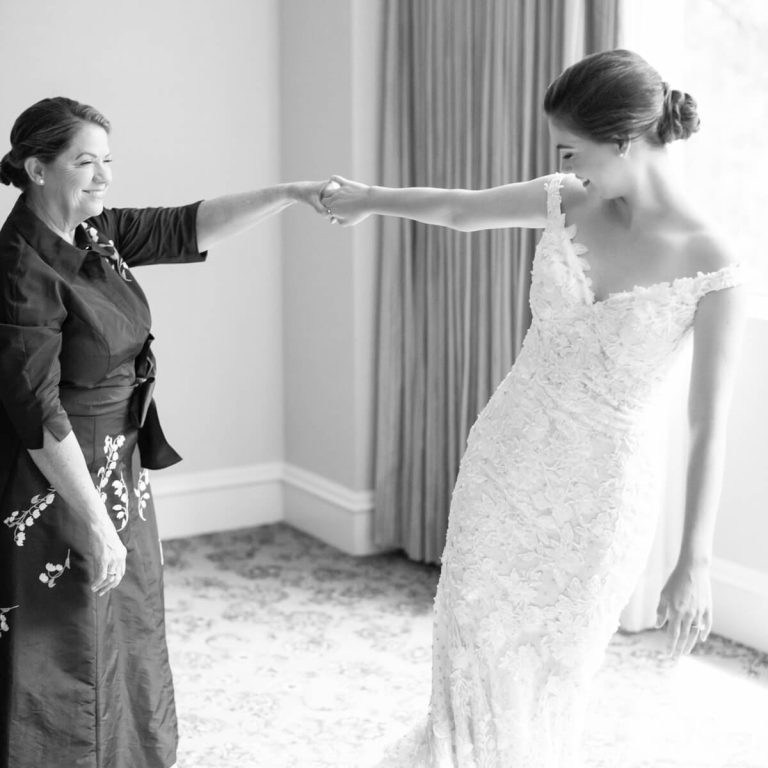 THEY THOUGHT OF EVERY POSSIBLE WAY TO SERVE THEIR CUSTOMERS
Excellent photographers all the way from beginning to the end. We continued to be amazed at the attention to detail. They thought of every possible way to serve their customers and met every aspect beyond our expectations.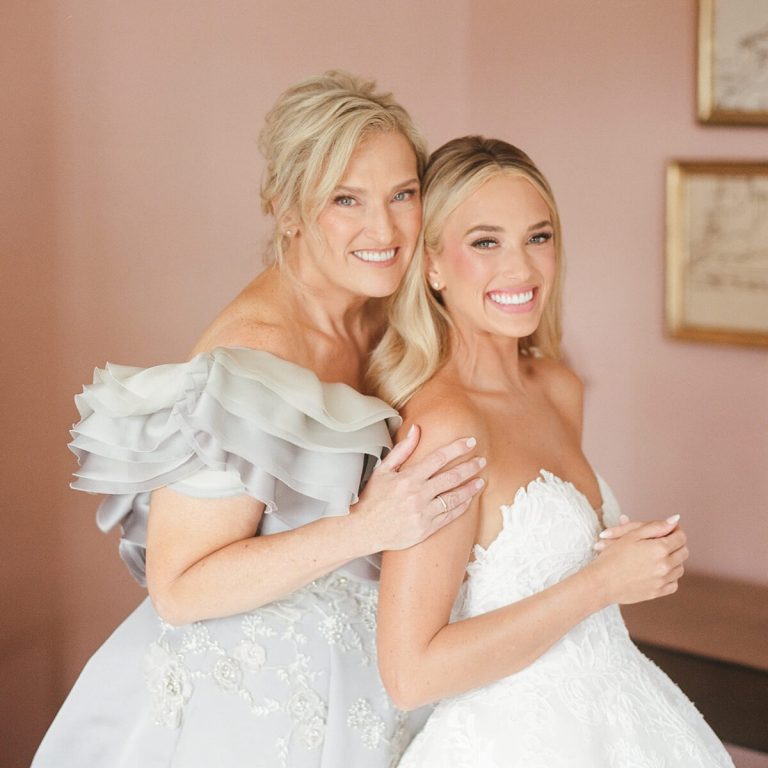 PROFESSIONAL, THOROUGH & SPECTACULAR
This team was not only professional and thorough, but the service has been nothing short of spectacular. From bridal portraits to the wedding, we received previews far sooner than I would have ever imagined. We never wanted this night to end, and having these pictures to relive the wedding over and over has been the best gift! John offering to provide Emily with on-site edited photos for her to post to her followers was SO appreciated! We wanted to be the first to show the world pictures of the wedding, and this was simply above and beyond!!! The quality of the previews are so amazing, and I cannot imagine how much better they could be when he is done. I'm on the edge of my seat. Thank you so very much! Blessings to you and your amazing team.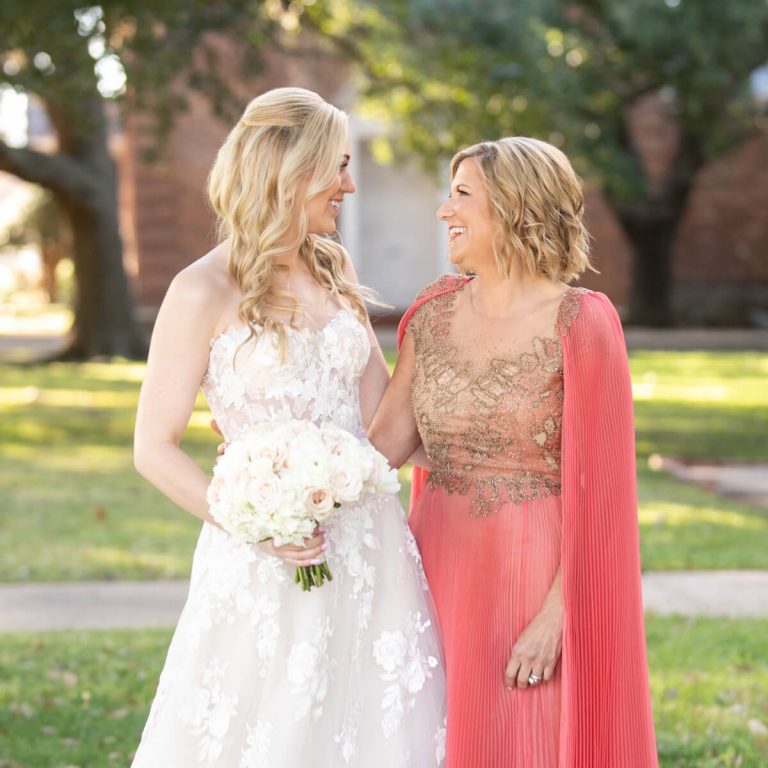 TRUE JOY TO WORK WITH
Outstanding work, professional, courteous, timely…a true joy to work with!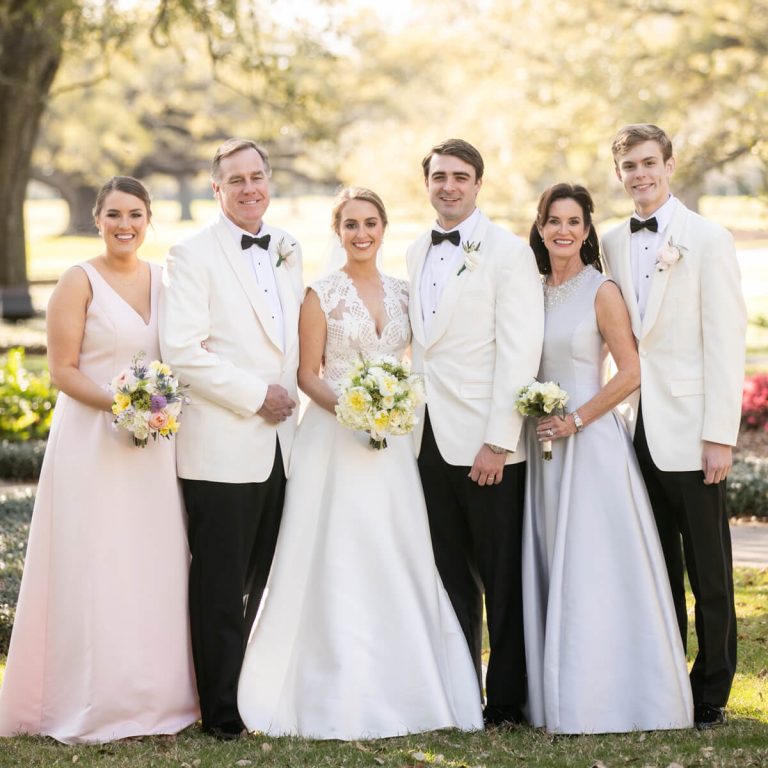 VERY ATTENTIVE WITH EVERY DETAIL
Absolutely the most perfect photographers on the planet! So organized from start to finish! Very attentive with every detail and so very helpful and fun! We feel so lucky to have been able to have them with us for our daughter's wedding in New Orleans.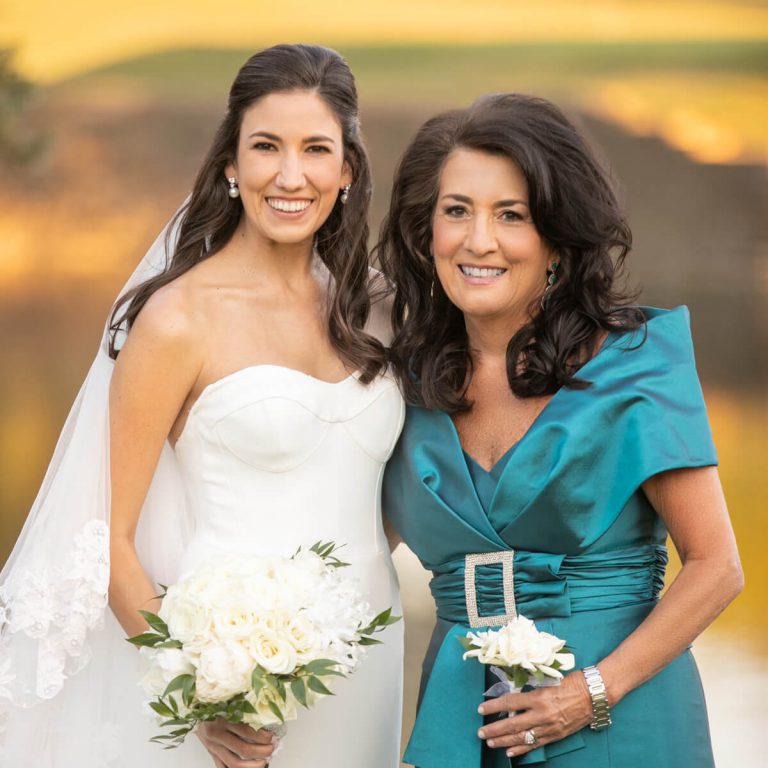 WILL CAPTURE THE MOMENT WAY BEYOND EXPECTATIONS
His charming charismatic personality is contagious! John is fun to work with and whatever the occasion he will capture the moment way beyond your expectations.
Mrs. Debra Hitzelberger, MOB
WE LOVE THE JOHN CAIN TEAM
Easy to work with, friendly, professional, beautiful pictures, reliable – we love John Cain Team!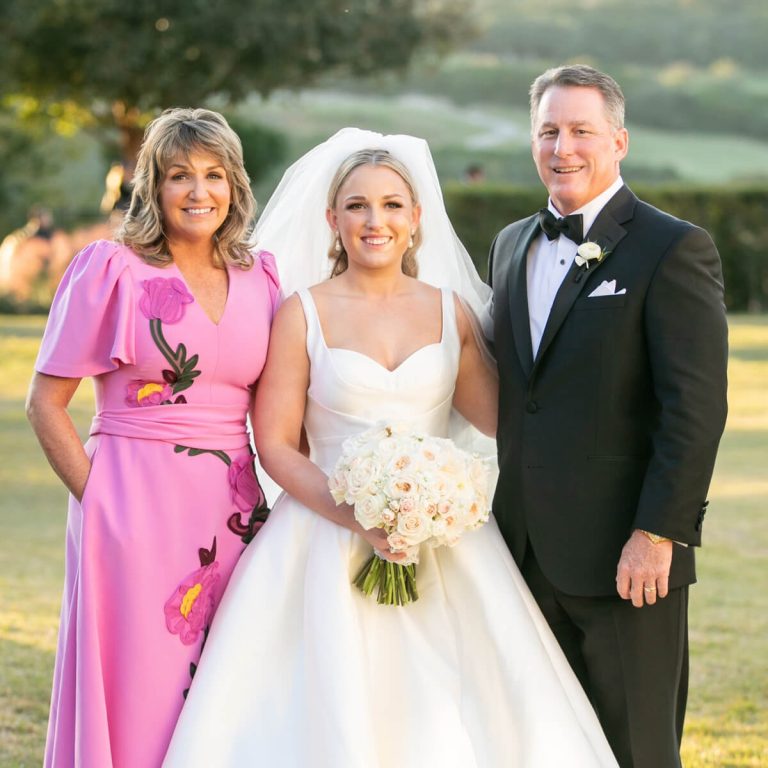 A CALMING FORCE
Stephanie is wonderful. A calming force. Constantly handing wedding party bottles of water. She kept the evening flowing. She was much more than a photographer!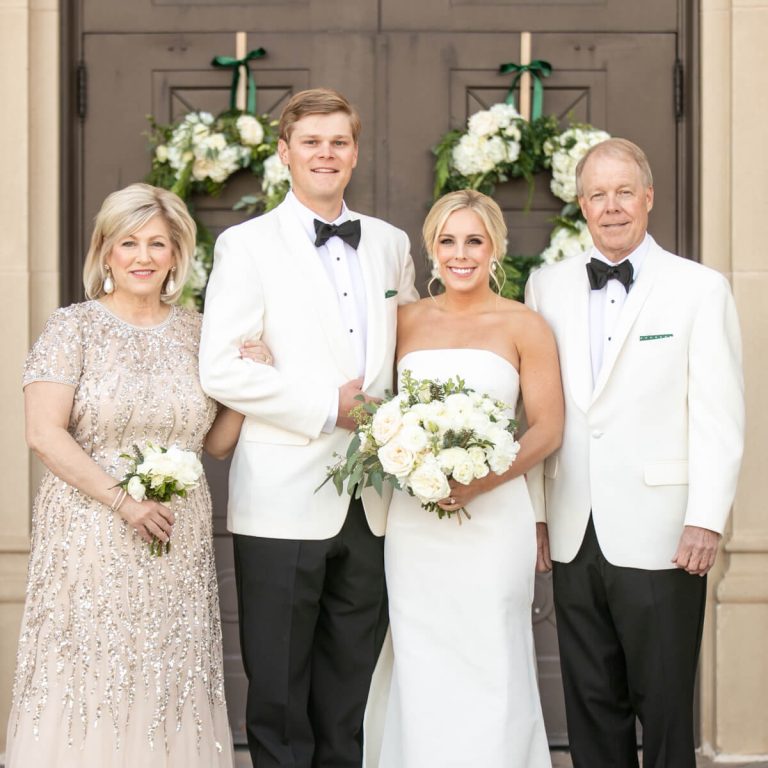 ANTICIPATED NEEDS
Your team is excellent! They are so prepared and professional. Everything runs so efficiently and we loved the sweet attitude and demeanor of all the photographers. They anticipated what we needed and were always present to capture every special moment.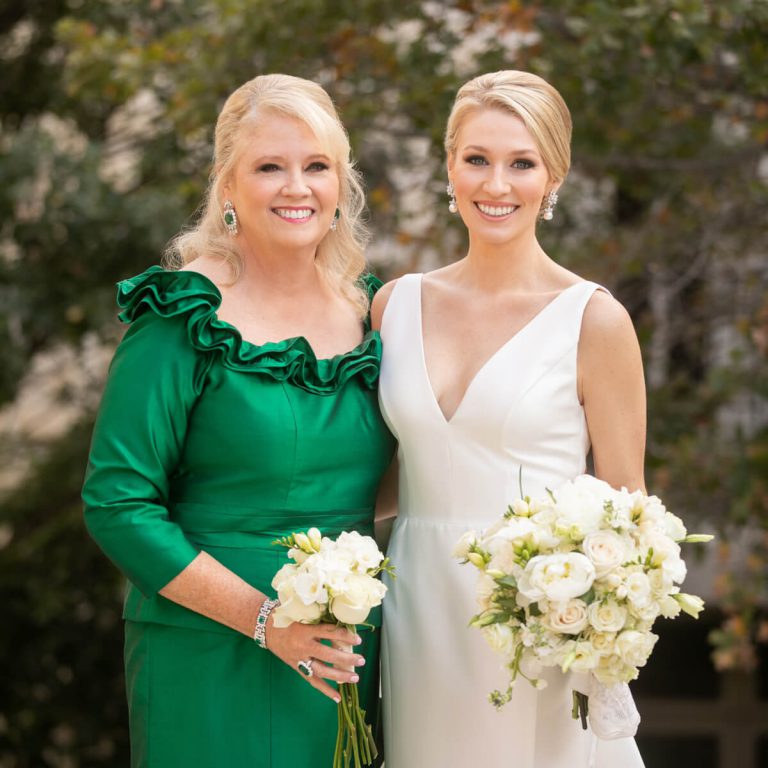 TRULY EXCEPTIONAL
John Cain Photography is truly exceptional!! I have to say as a mother of the bride when you have so many things on your mind, I knew we were in great hands. I honestly didn't worry about the photographers capturing our moments or what the end product quality would be.
We had a meeting with Stephanie to thoroughly go over every shot we wanted or could expect and that was comforting. Super professional, super personable, super quality that's John Cain!!
Read More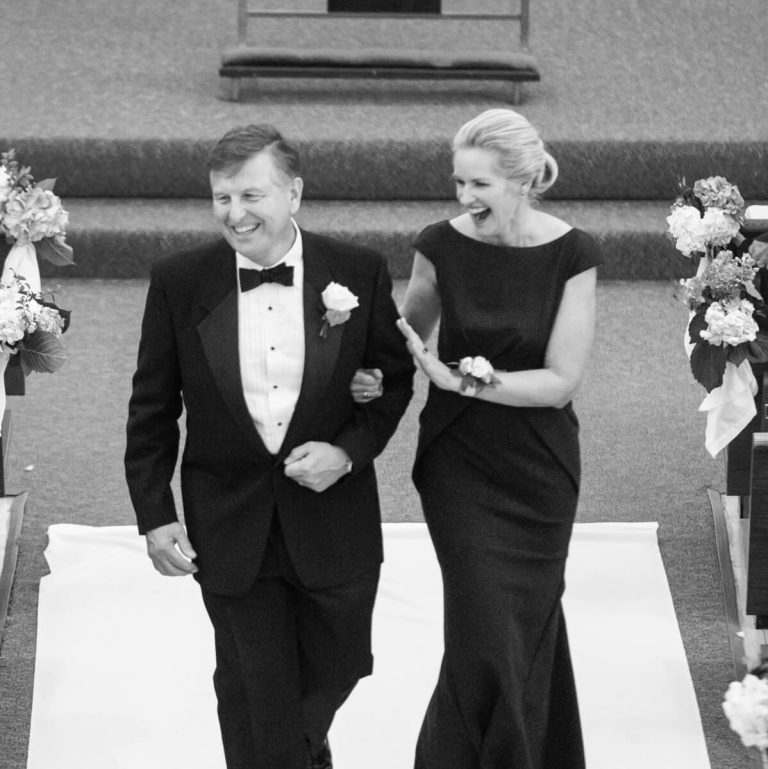 THEY WERE EVERYWHERE, YET INVISIBLE
Where do I begin? Matt was extraordinary. From the moment he showed up at our door he exuded class and professionalism. Everyone, and I mean EVERYONE, commented on how fabulous the photographer(s) were (Kai was amazing as well). He was on the boat, on the pier, on the dance floor, Matt and Kai were everywhere….yet invisible. The love was being outpoured at our wedding and the photos caught ALL of these priceless moments. We will have them forever. Thank YOU from the bottom of our hearts. We can't wait for NYE in 3 months…when John Cain photography will be back with the Hummels for our daughter Alexandra's wedding!!!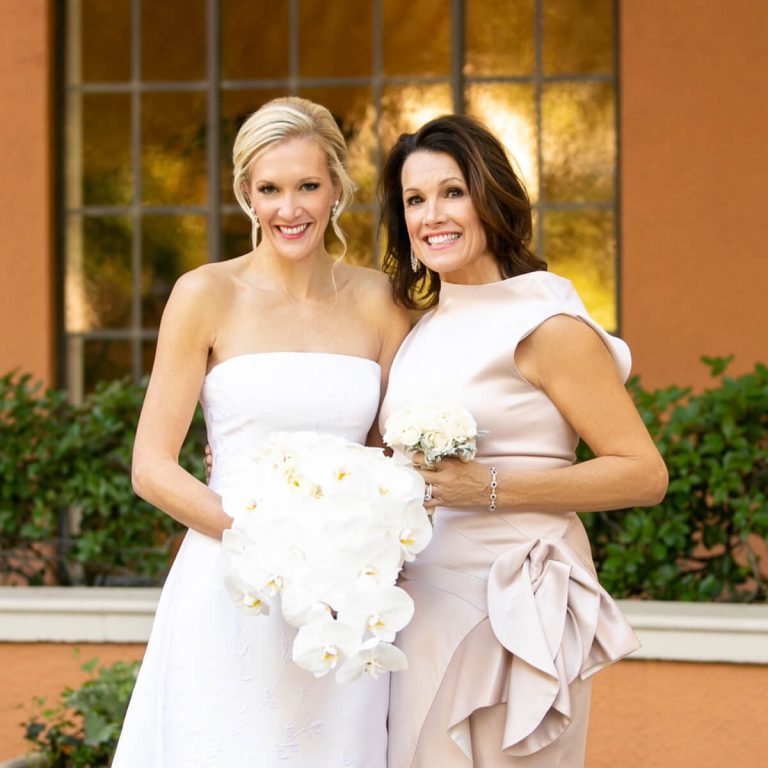 TALENTED, ORGANIZED & POLITE
I would definitely recommend John Cain Photography. They are very talented, organized, polite and we received our photos much sooner than I ever expected.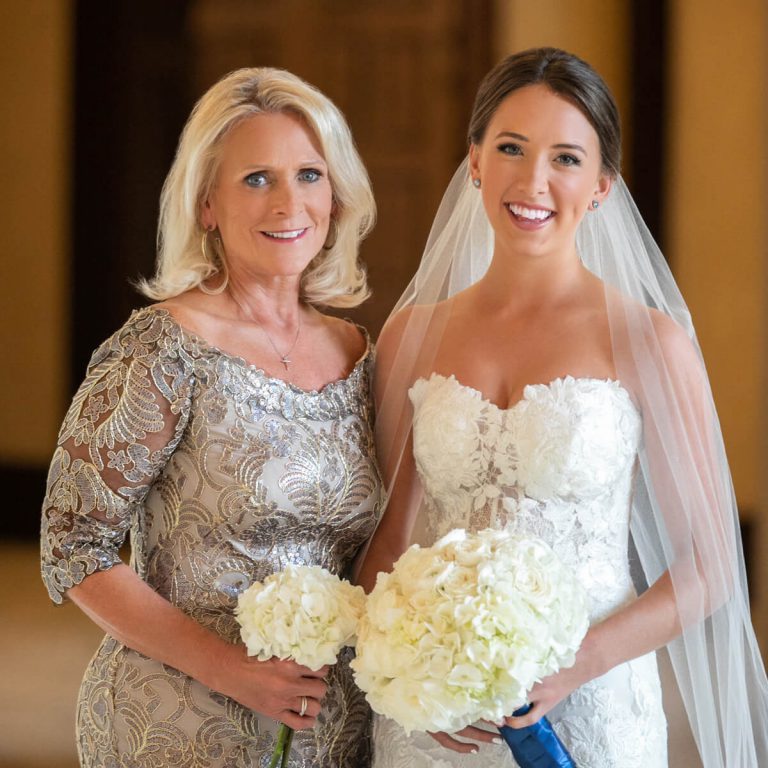 YOU WILL BE VERY PLEASED
John's staff is professional, timely, and always searching for the best picture. The photography is amazing. You will be very pleased with John Cain Photography.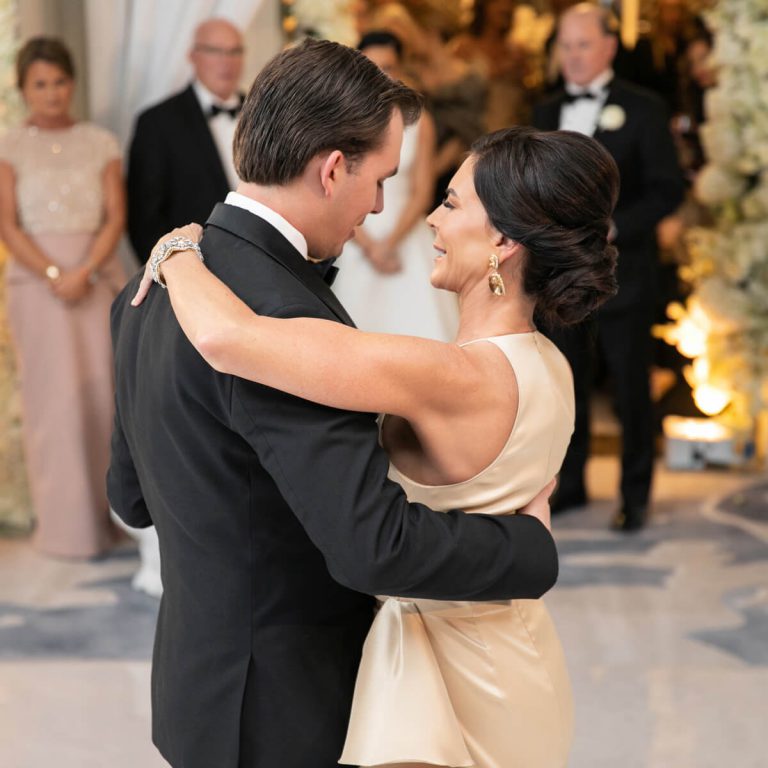 PERFECTION
Join Cain photography was perfect! Matt captured the most beautiful pictures! Every single photo is perfection!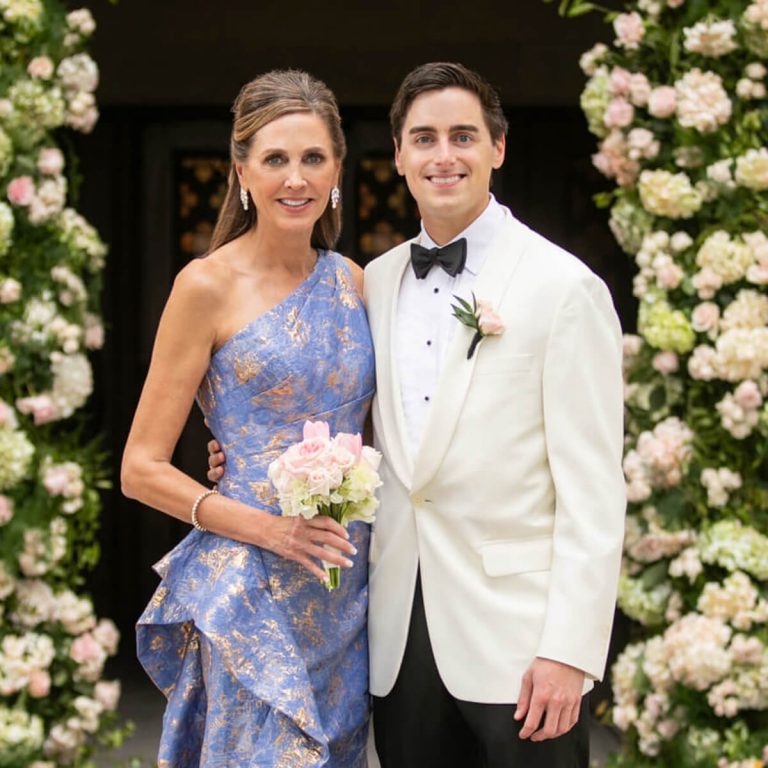 SKILLED AT COORDINATING AND MAINTAINS CONTROL
They are amazing at what they do. His team is very efficient and skilled at coordinating all the different groupings that need to be photographed and maintains control. They also takes beautiful pictures!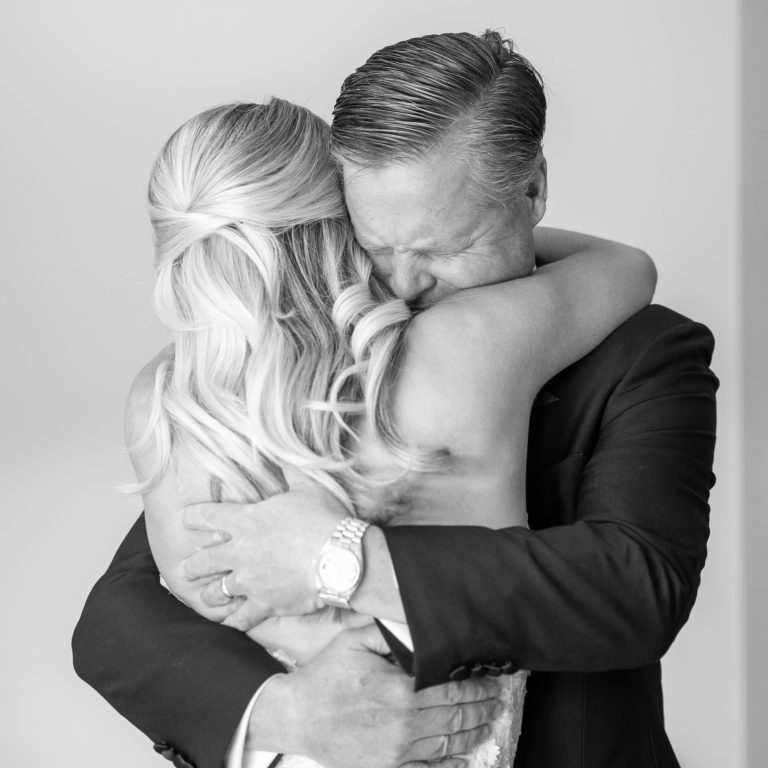 A LEAGUE OF THEIR OWN
The John Cain Photography team nailed it and exceeded our expectations in every way! The pre-planning meeting insured our wedding weekend experience would run smoothly and that we would get all the desired shots – which indeed he did!! The team was a pleasure to work with and their service and attention to detail is exceptional! We were beyond thrilled not only with the photos captured but that they delivered them earlier than expected. This team is in a league of their own!!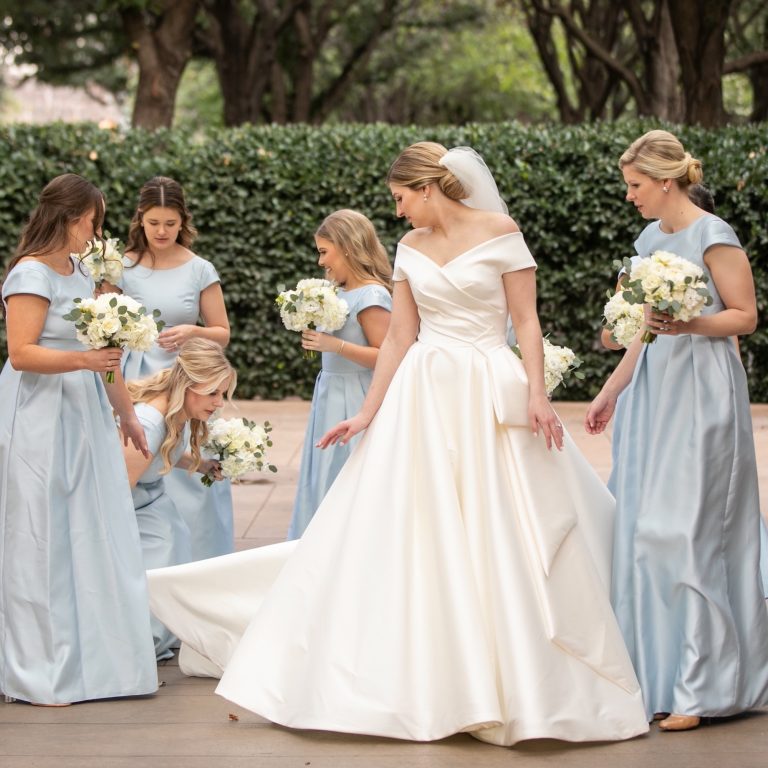 ARTISTICALLY BEAUTIFUL
The Best. Professional yet comfortable to work with. Artistically beautiful and open to suggestions. Excellent support staff. Artistically excellent, kind, approachable. Very talented team.
Ms. Mary Jane Benning, MOB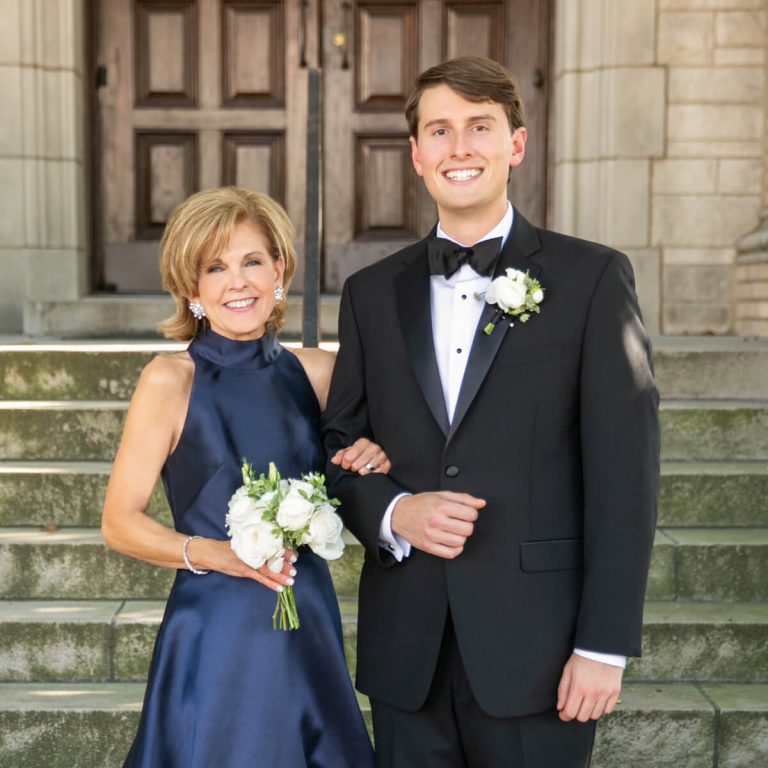 BEAUTIFULLY CAPTURED EVERY MOMENT
John Cain Photography is the absolute best! The quality of photos was even better than we could have asked or imagined. They beautifully captured every moment of Walker and Anna's magical weekend!
The photos radiate the joy of finally celebrating their long awaited day. We couldn't be more thankful Anna chose John Cain Photography!
Read More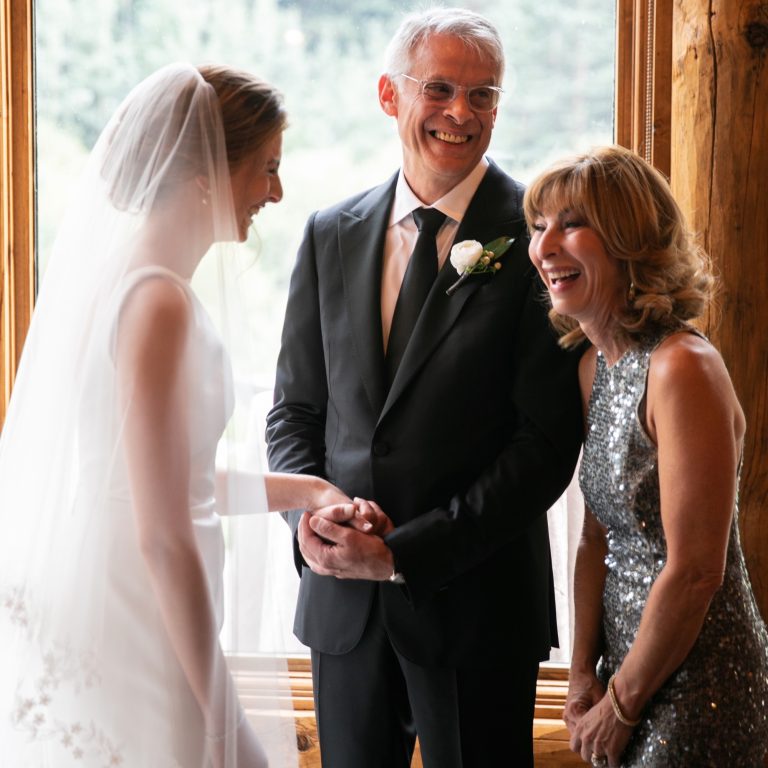 CAPTURED THE EMOTION
He captured all the emotion and special moments. He was very helpful through the whole process and was a pleasure to work with. We are very pleased with the pictures.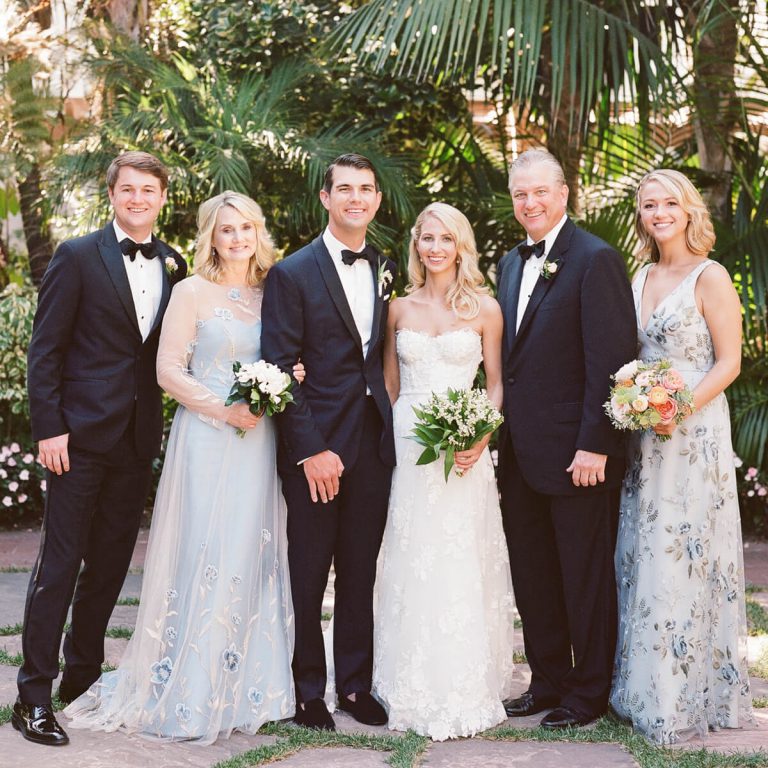 EXCEEDED ALL OF OUR EXPECTATIONS
Working with John Cain Photography was one of the best wedding decisions we made. The amazing team was extremely professional, organized, enjoyable to work with and enthusiastic but most importantly, all of the wedding photos were perfect.
We have so many phenomenal photos to choose from. John Cain and his wonderful team exceeded all of our expectations. We loved our experience…you are the BEST!!
Read More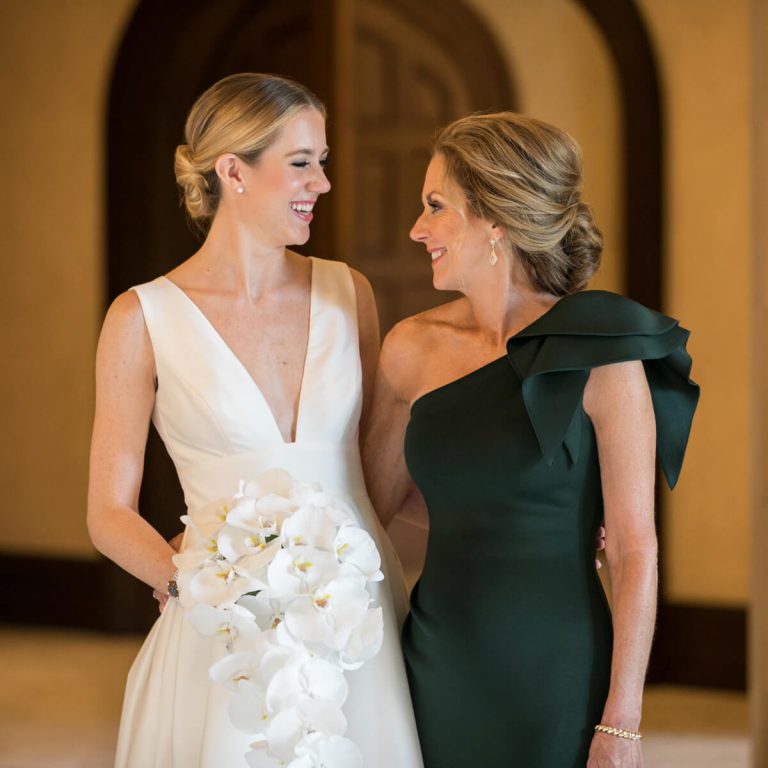 GENUINELY CARED
Matt was my lead photographer, and I would tell anyone asking about John Cain Photography that you all were wonderful and everyone genuinely seemed to care about every aspect of the wedding photography process!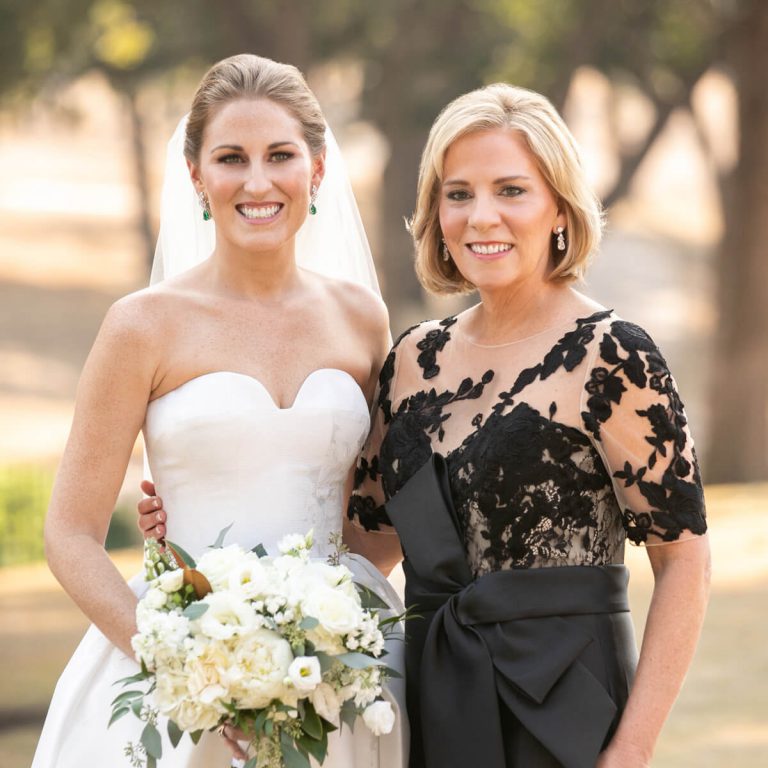 CAPTURING OUR FINEST MEMORIES
I know someone who booked John Cain Photography before the groom proposed, I see why! Matt and his team did an amazing job of capturing our finest memories in a beautiful way!
Mrs. Camie Drinkwater, MOB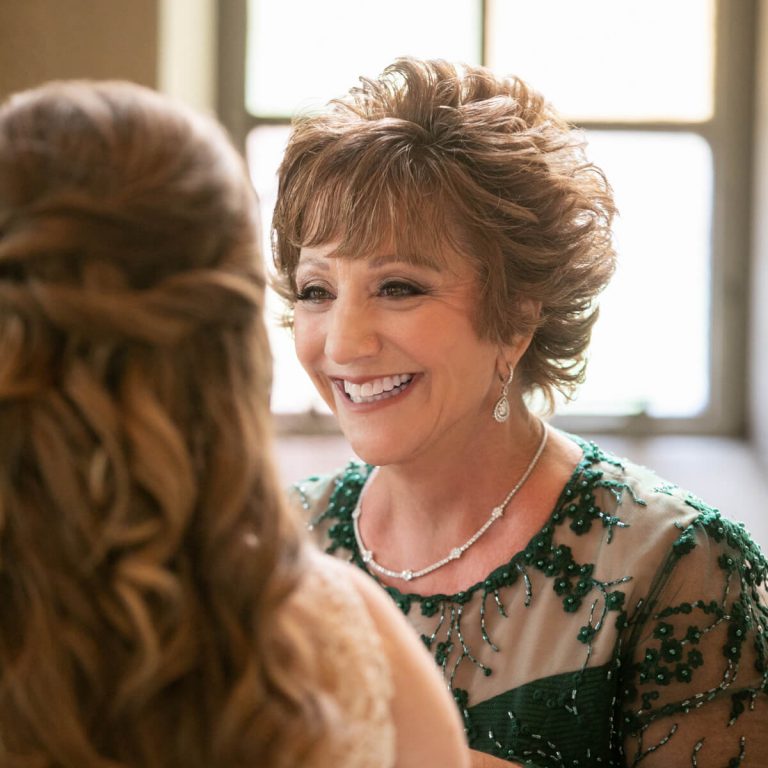 PICTURES CONVEY NATURAL EXPRESSIONS
John has an uncanny ability to put everyone at ease so the pictures convey our natural expressions. Their experience and organization are top notch. The team of John Cain cannot be matched anywhere. We were catered to and kept informed every step of the way.
Also, the product speaks for itself. We are more than pleased with the entire process. The photography may be the most important piece of a wedding puzzle…it's what brings the memories back to life! What a blessing it is that we chose John Cain Photography to capture the magic!
Read More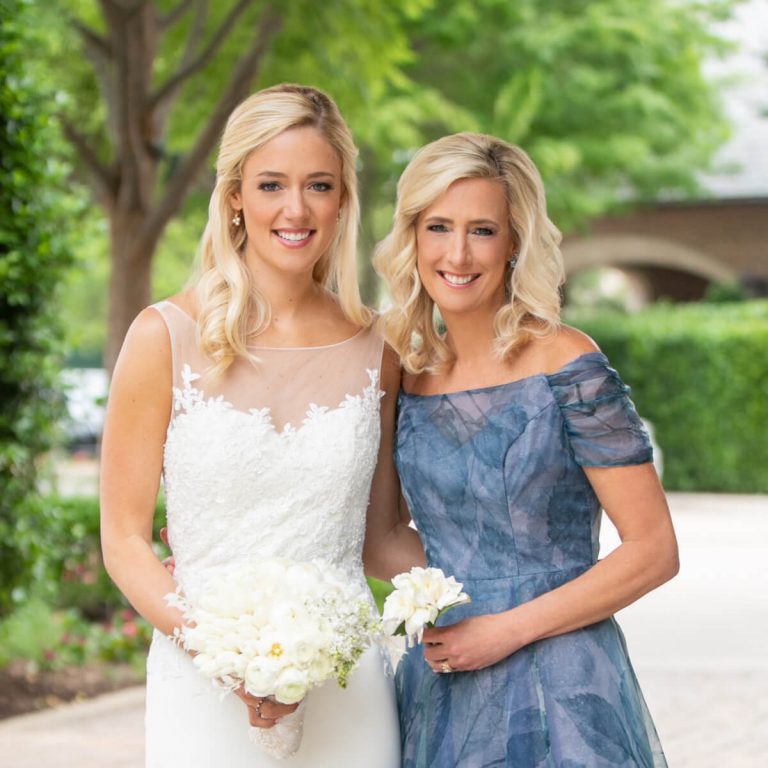 PROFESSIONAL, YET PERSONAL
From start to finish John Cain photography is so professional, yet personal; so talented, but humble; and will help you every step of the way. More than just a group of talented photographers, they become your friends!
Mrs. Eugenia Fersing, MOB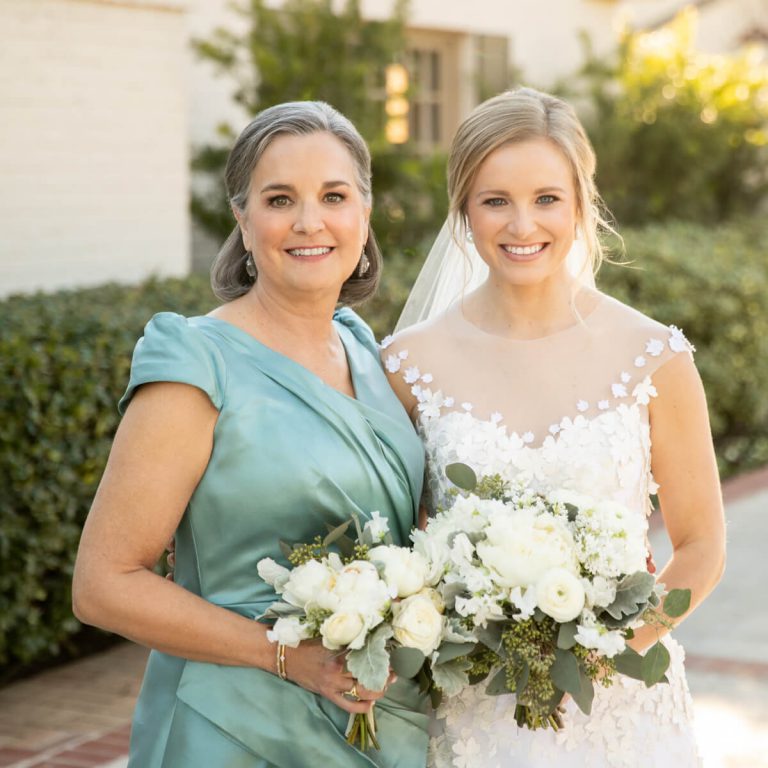 DEFINITELY USE JOHN CAIN PHOTOGRAPHY
Definitely use John Cain Photography! The staff is great to work with. We loved the bridal portrait pictures, and all the rehearsal dinner and wedding pictures.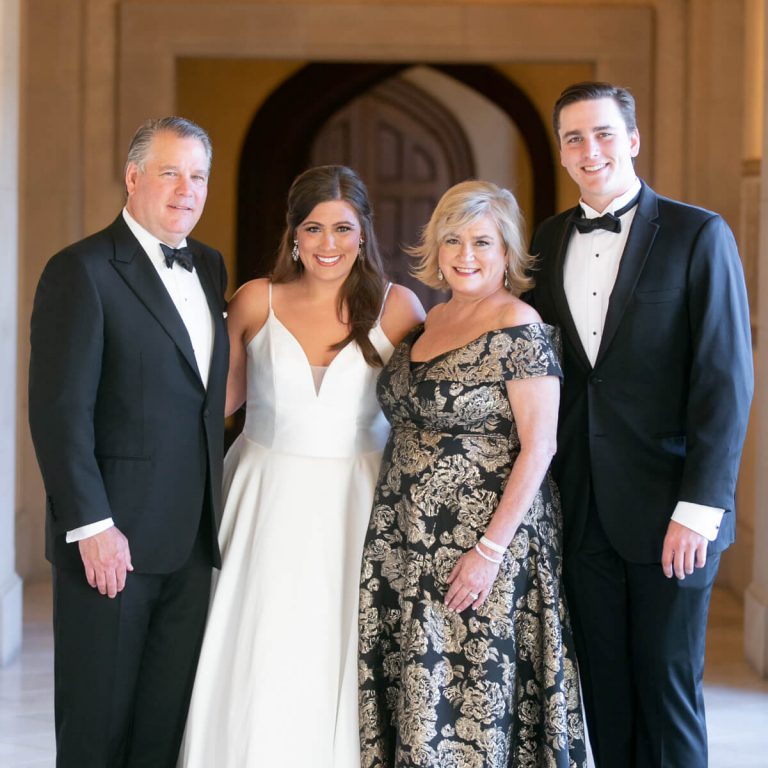 BEST PHOTOGRAPHER IN DALLAS…BY FAR
The best photographer in Dallas…by far! Excellent, very personal service, the most beautiful shots, incredible coverage of events- you will never regret using John Cain photography. Wouldn't change a thing for the world!
We loved having John and his team in charge of the evening. They were always right there when we needed them- and even when we didn't know we needed them! They made the evening worry free and we felt so comfortable with their presence and simple and effective guidance.
Read More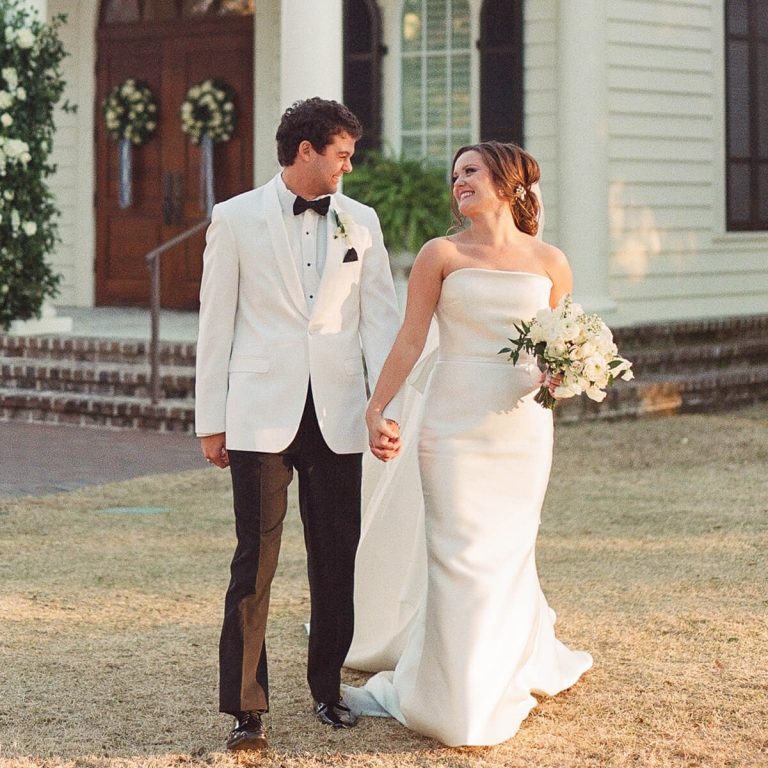 BEST TEAM IN THE BUSINESS
The absolute best photographers and team in the business!!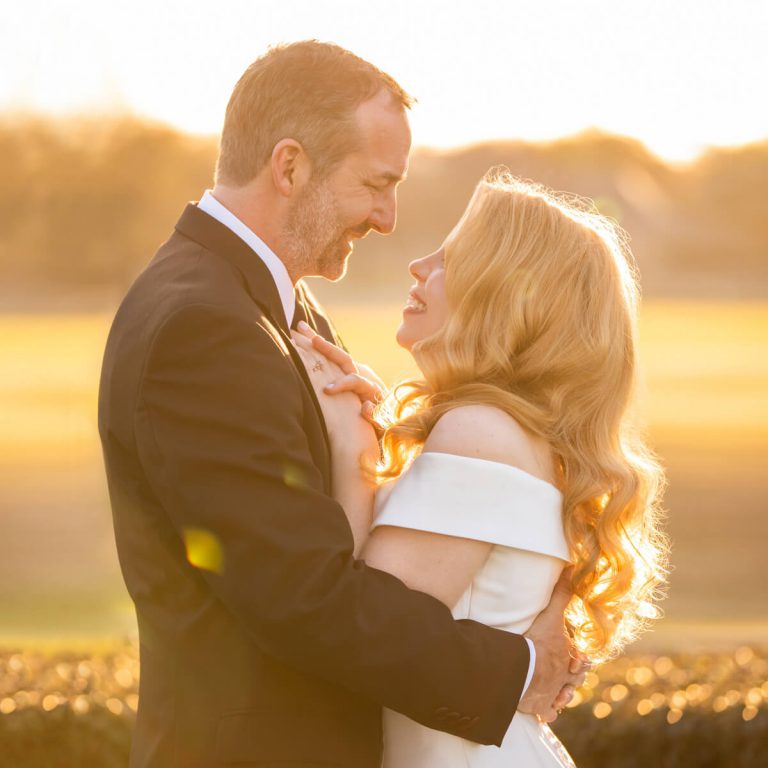 YOU WILL BE HAPPY YOU CHOOSE THEM
They are the best! They really work with you on what you want for your wedding day. They pay attention to all the details and are the best in the industry. You will happy you chose them.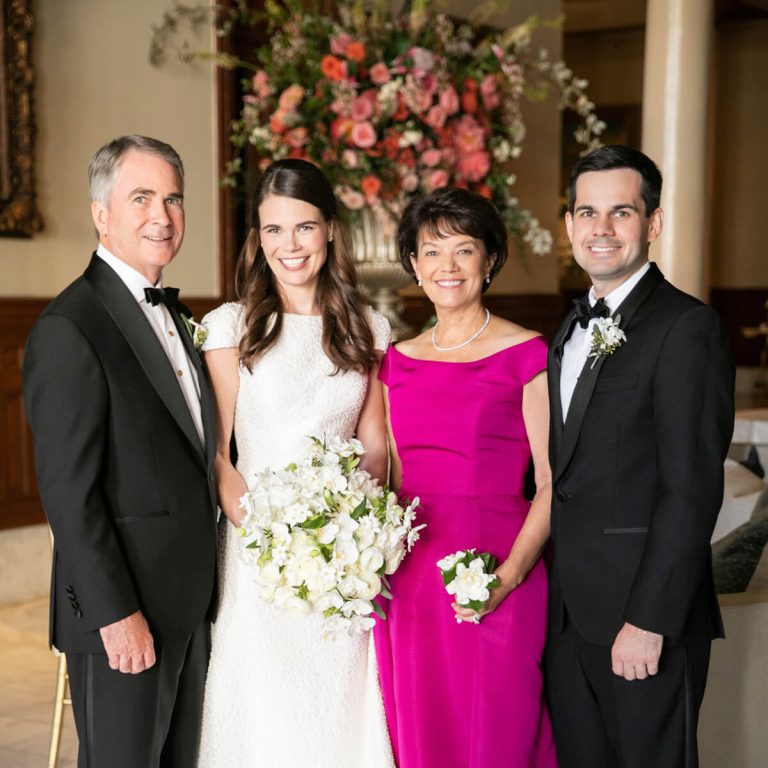 WONDERFUL EXPERIENCE
Our photographer, Matt, was incredibly creative and efficient, a very unusual combination. Everyone at John Cain makes the experience sooooo easy. They are so professional and nice. You will want to live at their beautiful studio. It was a wonderful experience in every way!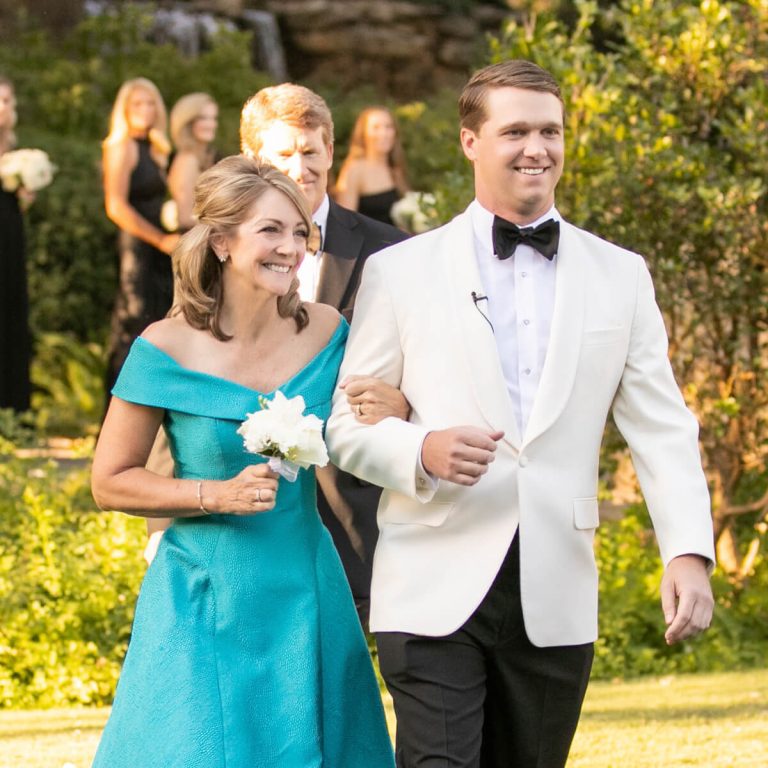 YOU CAN COUNT ON THEM
John Cain's pictures are beautiful. You can count on them to capture the event. However, they are wonderful working with all the family members! They are even thoughtful when the grandmother tries to insert herself using her iPhone! We enjoyed being around the photography team and appreciated the professionalism.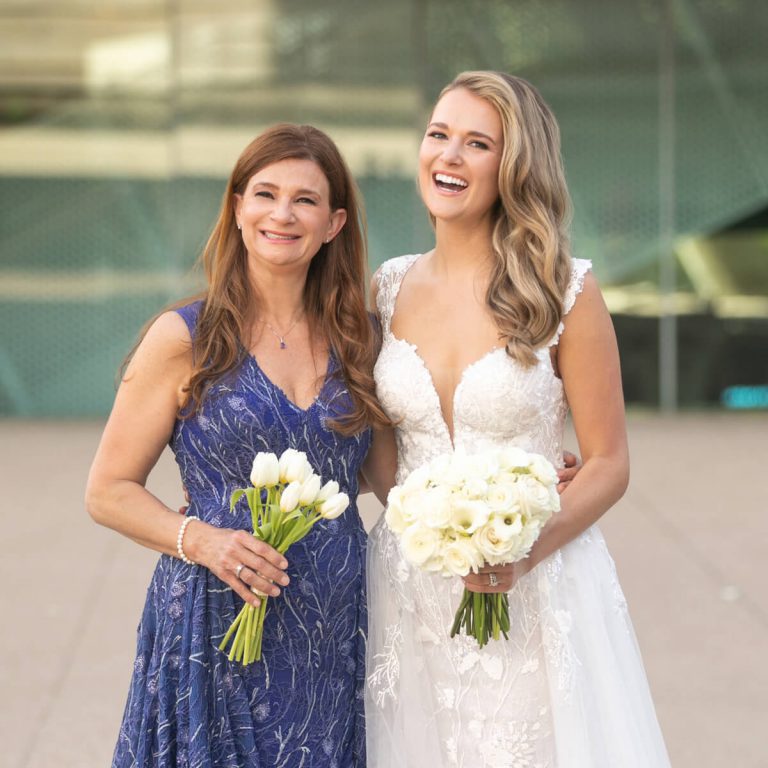 YOU THINK YOU KNOW WHAT YOU ARE LOOKING FOR…
You think you know what you are looking for in a photographer and then you see their work, work ethic and quality and realize how little you knew. Their team approach was over the top! We couldn't be happier with Stephanie and the entire team.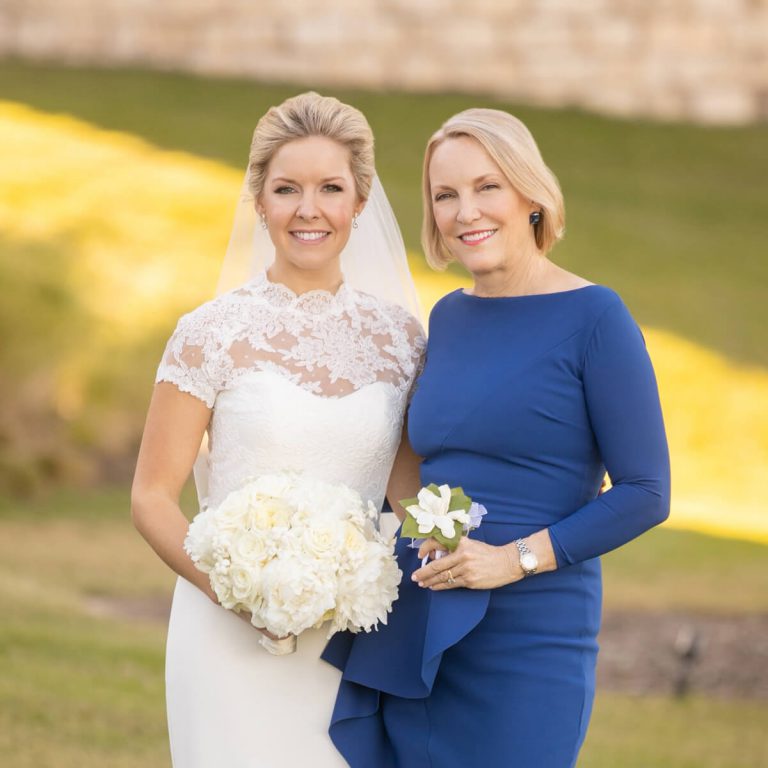 WE WERE VERY PLEASED
Your people and the photos were all amazing. We are very pleased!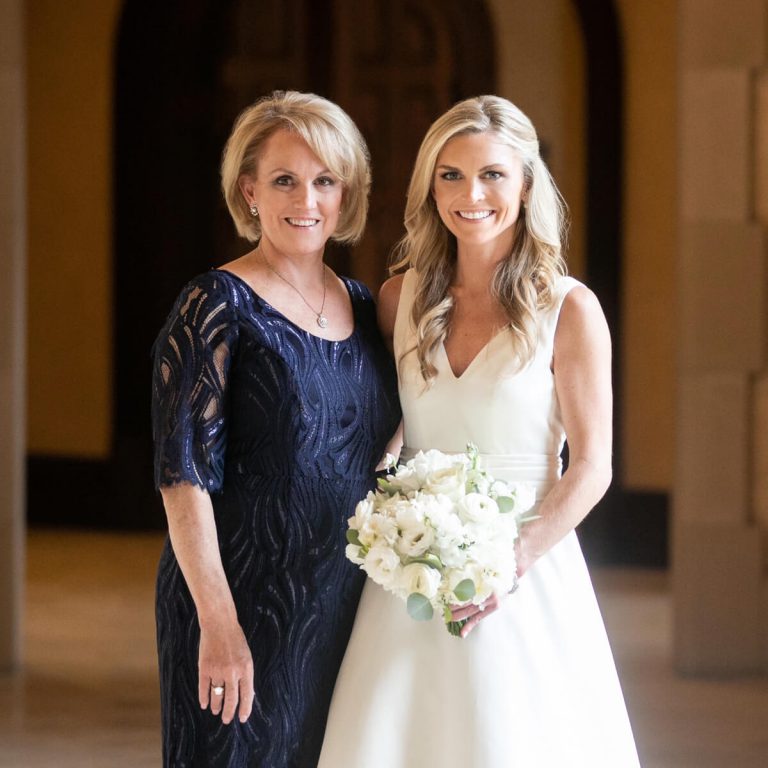 THEY HAVE A SPECIAL WAY TO MAKE PEOPLE FEEL COMFORTABLE AND AT EASE
From our very first meeting at the John Cain Photography Studio, I was so impressed with the calm, personal and professional aura throughout our time together. The welcoming at the door, beautiful but comfortable surroundings, the description of the services and the communication between the team members made choosing John Cain Photography a very easy choice.
People tend to get nervous when pictures are taken, and they have a very special way to make a person, or group of people, feel comfortable, at ease and even enjoy the photography session. I would encourage the newly engaged person to look at pictures in wedding albums and compare them to John Cain Photography photographs.
Read More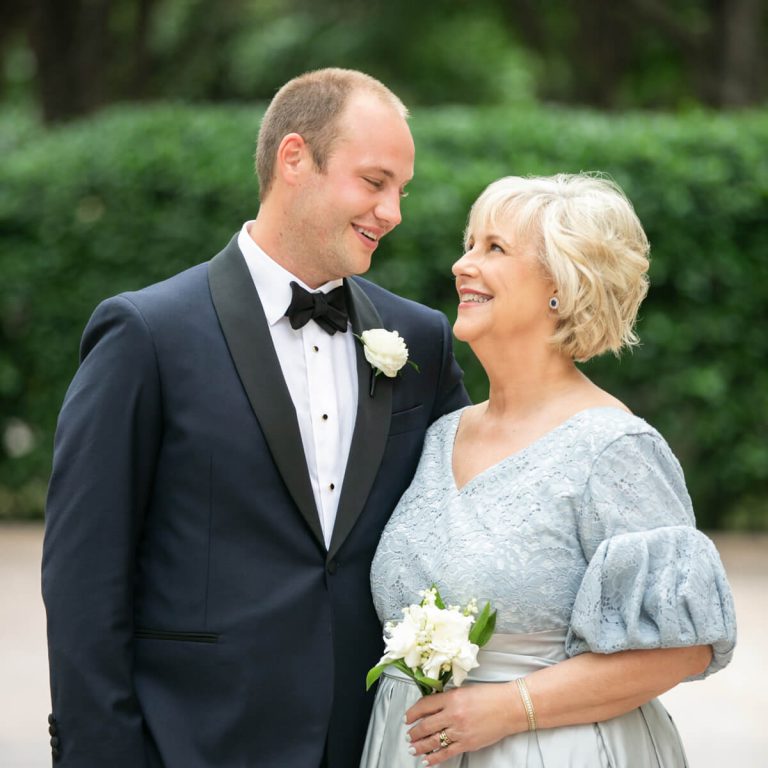 TEAM IS VERY THOROUGH
John Cain Photography service is great. The team is very thorough and very polite while doing your job!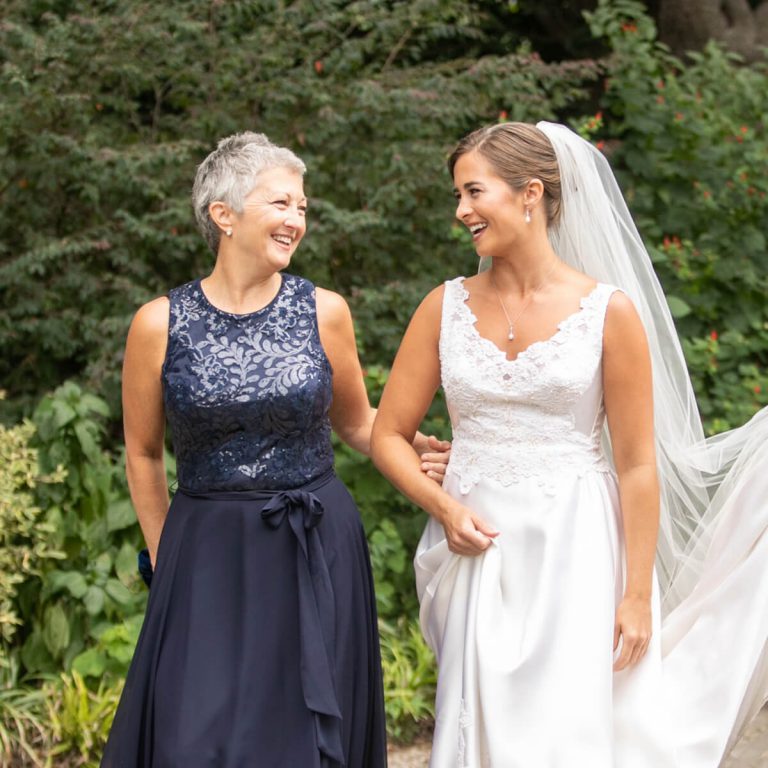 THEY WERE CALM, CONFIDENT & HELPED US TO RELAX
Of all of our vendors, John was the most professional. They were calm and confident and that helped us relax and enjoy the process and the events. They were patient with our requests, their answer was always 'of course, we can do that'.
The day of the wedding the photographer is there with you throughout and it is imperative that he/she has the experience, sensitivity, and taste to guide you through the many different moments. The photographers were the ones that coached my daughter on many many aspects–arm placement, how to cut the cake, toss the bouquet, etc. At every moment they was there to help her. I am forever grateful to the John Cain Photography Team
Read More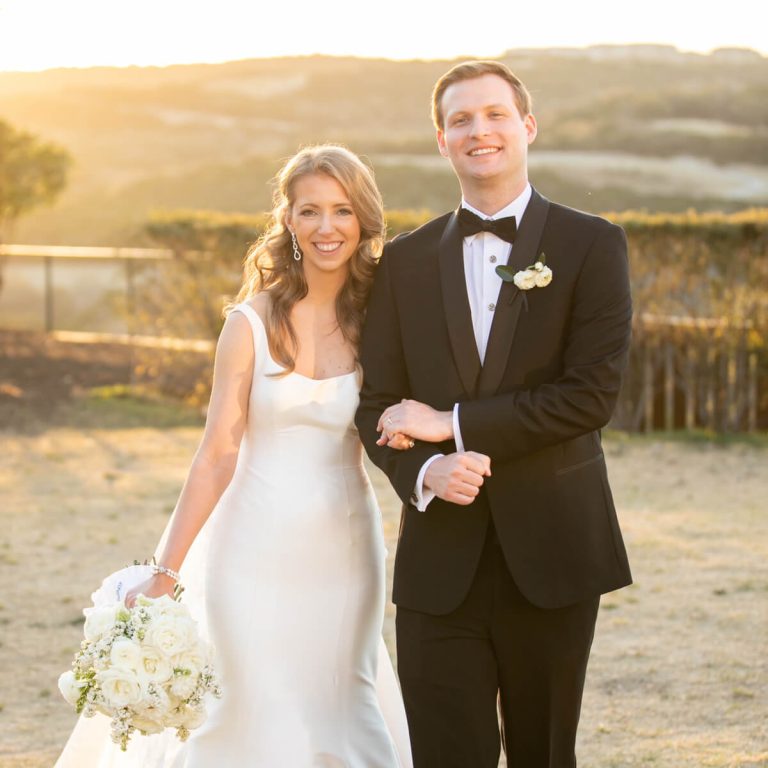 PHOTOS EXCEEDED OUR EXPECTATIONS
The overall experience was well done. Stephanie and associates were professional throughout the day of and brought ease and humor to reception experience. The photos are beautiful and have exceeded our expectations as we are not typically a photographic family.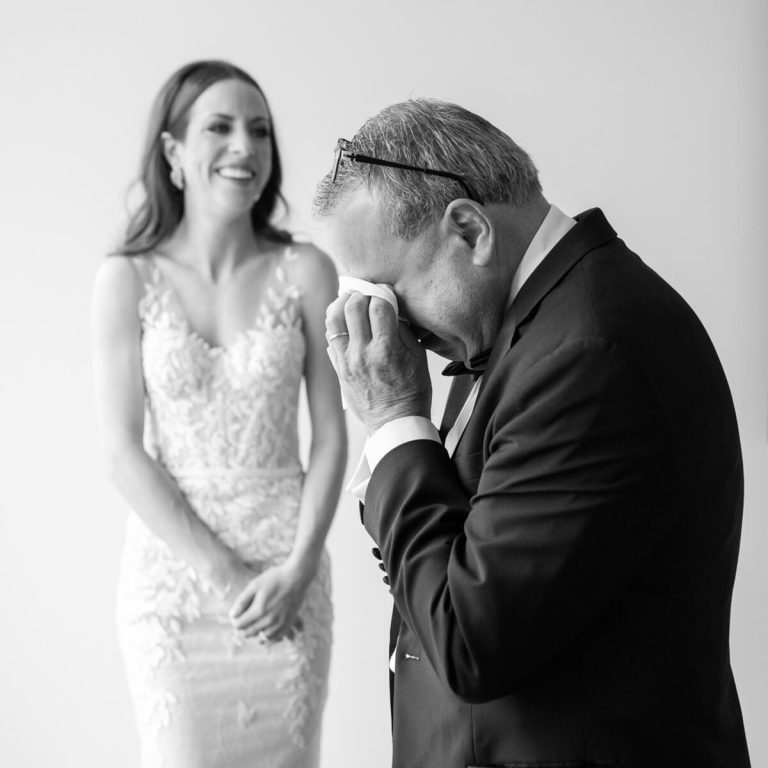 PICTURES CAPTURE GREAT FEELINGS
They are the most professional group of photographers. And their pictures capture great feelings going on with the family! We love your team!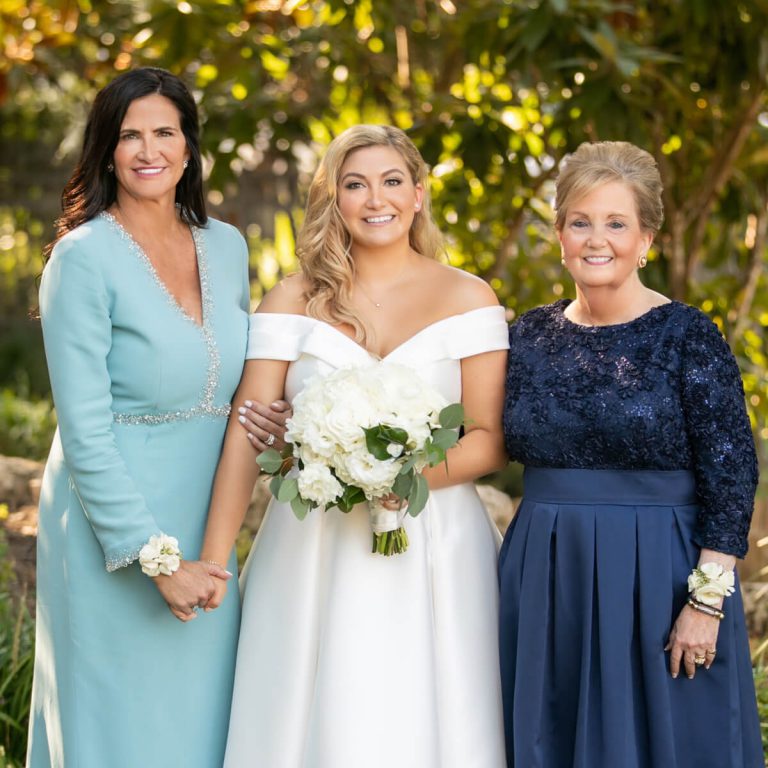 EXCEEDED OUR EXPECTATIONS
John Cain Photography did an amazing job capturing the complete joy of my daughter's wedding. They were very professional and fun. Everything was kept on schedule, including herding groomsmen and handling two and three year olds!
The photos from the wedding day far exceeded our expectations. We have already recommended John Cain Photography to some upcoming brides and will continue to do so.
Read More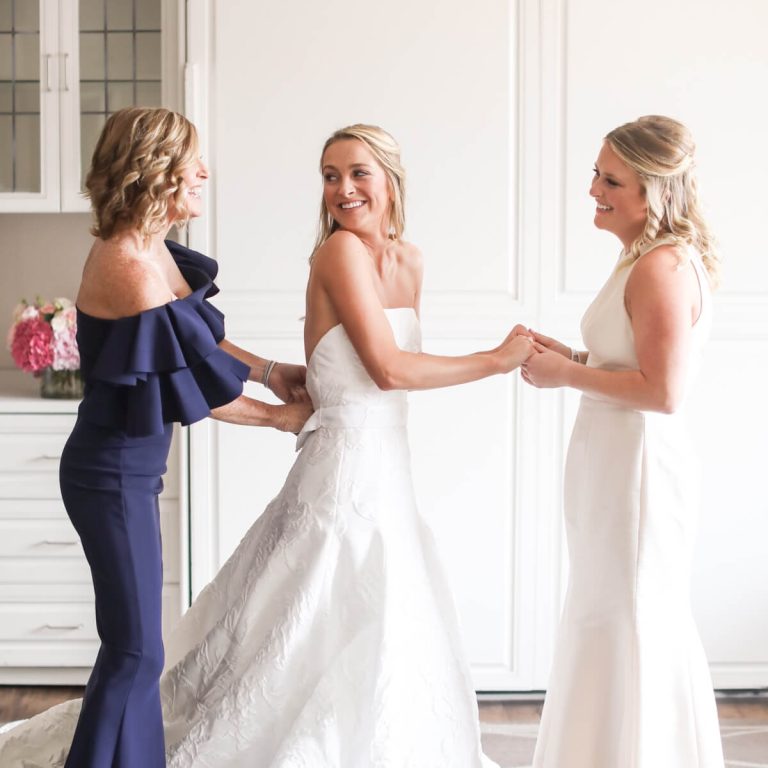 EXCELLENT FROM START TO FINISH
John Cain photography does an excellent job from start to finish. They guided us along the way and made us very comfortable.
Mrs. Maureen Twardowski, MOB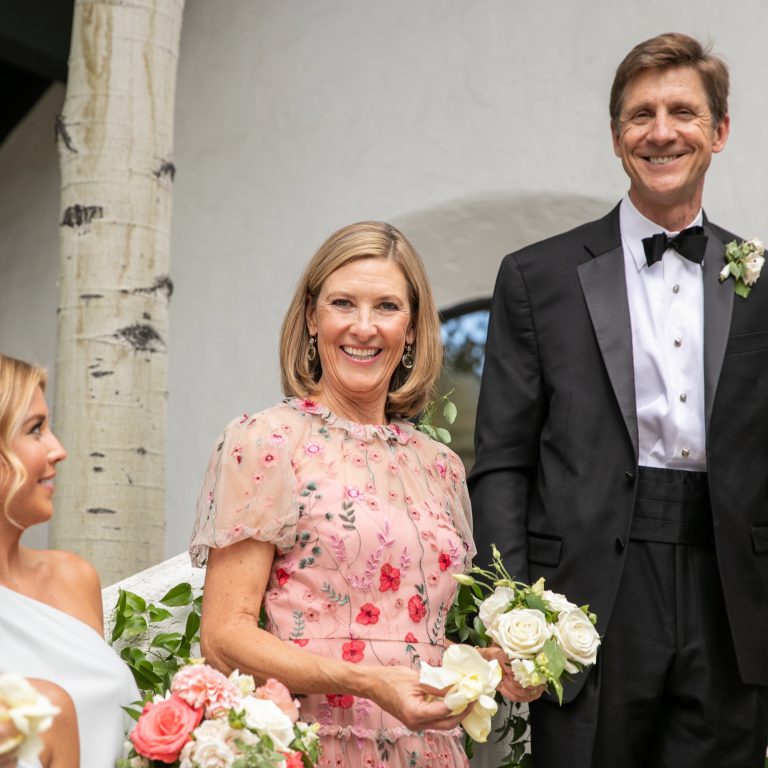 CAPTURED THE TRUE FEEL
They captured the true feel of the whole weekend In their photos. They were so friendly and engaging with everyone and a joy to have around.
Mrs. Martha Prioleau, MOG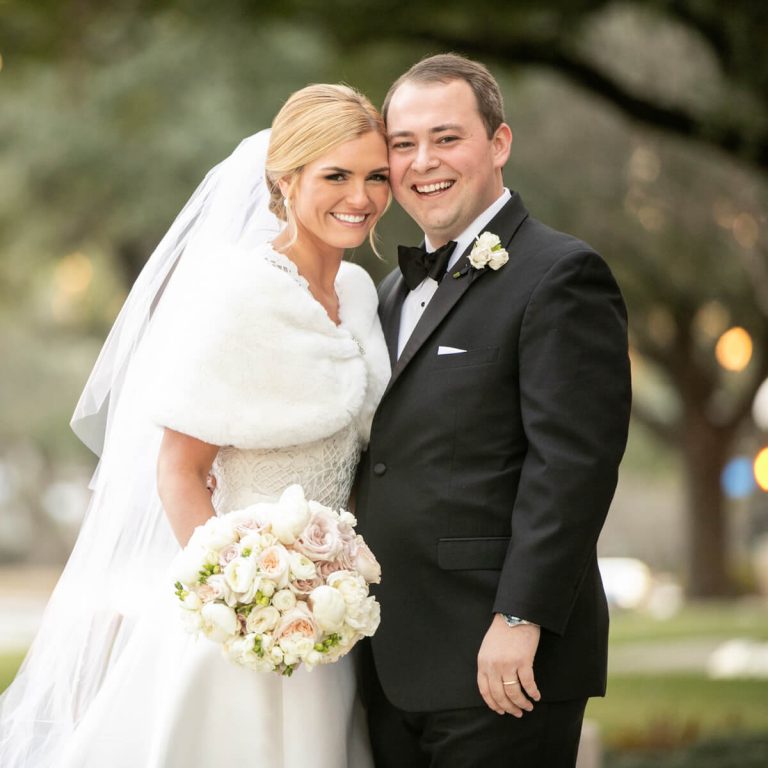 CAPTURE THE JOY OF THE MOMENT
John Cain was able to capture the joy of the moment! He was great at getting the standard wedding shots but the small moments during the night were my favorite. Getting to have the sneak peek so close to the wedding night is amazing!! Thank you for all of your time, you were in the right place at the right time throughout the night.
Ms. Michelle Schwartz, MOG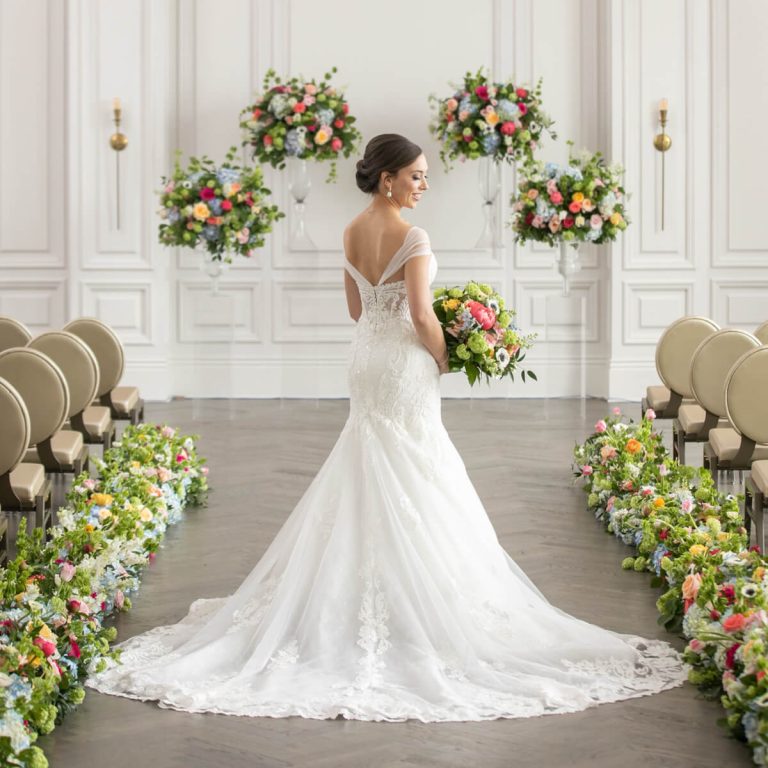 EXCELLENT EXPERIENCE
It was an excellent experience! The pictures were wonderful – Matt was professional and friendly. The planning before was above and beyond expectation.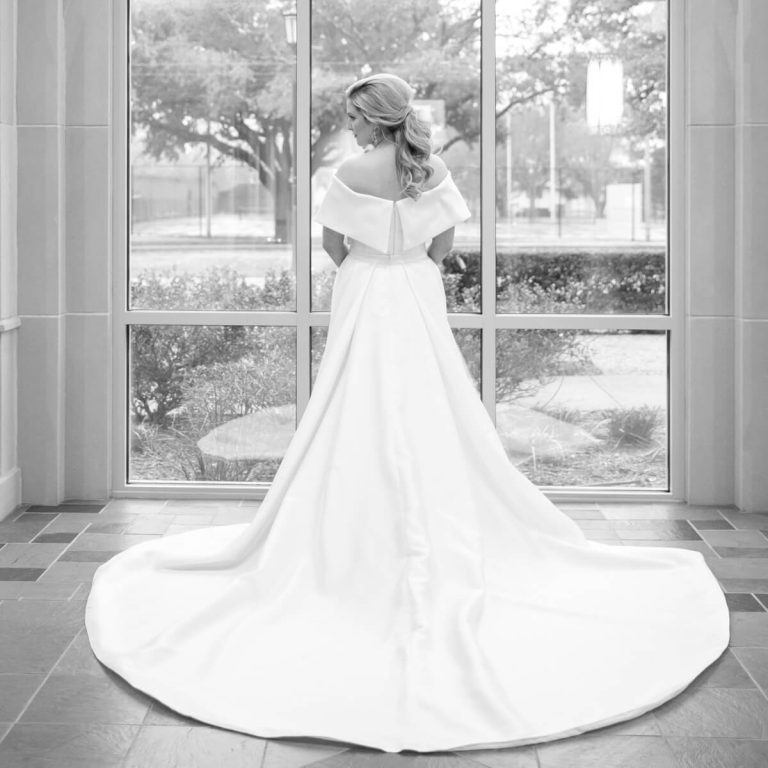 YOU DEFINITELY GET WHAT YOU PAY FOR
I would say, "you definitely get what you pay for". I could not imagine any better photographer. You exceeded my expectations and captured parts of the wedding I would have missed otherwise. So grateful I chose this photographer.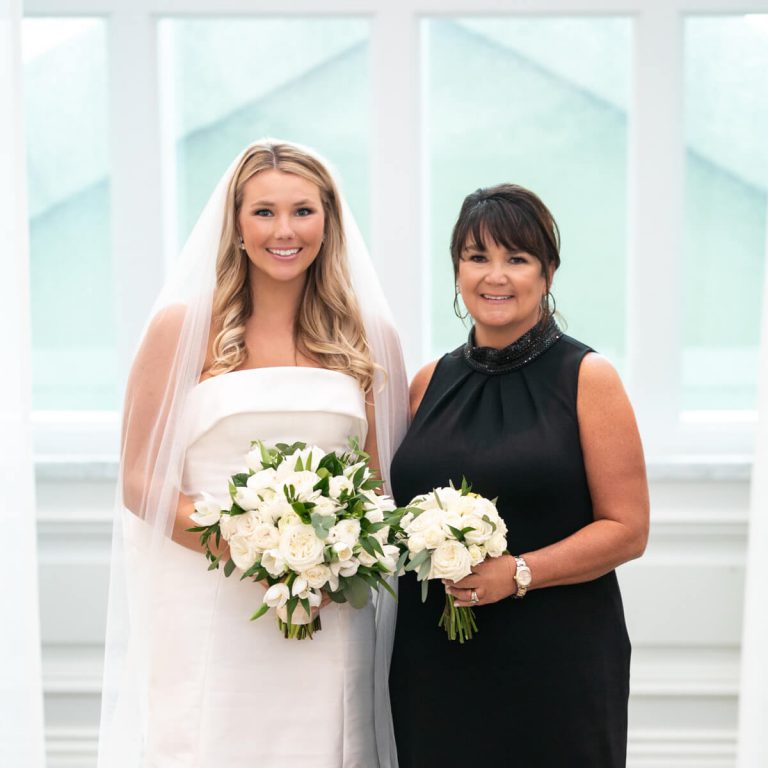 CAPTURED EVERY LAST DETAIL
Being a mother of 3 girls and this being our first wedding, John Cain photography made the experience effortless and Matt captured every last detail of the day perfectly. We could not be happier!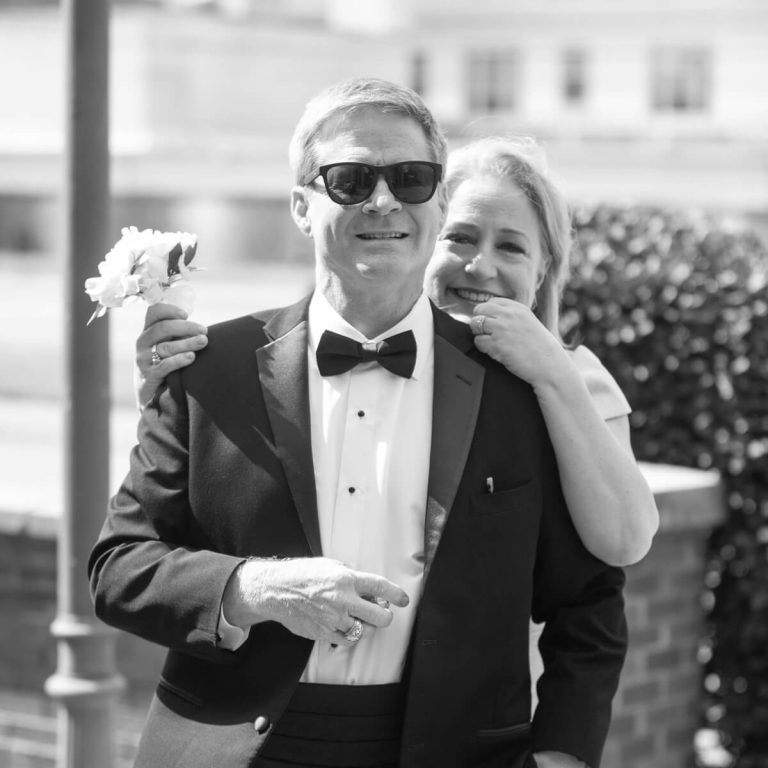 CAPTURED PERSONALITIES AND JOY
From our first meeting with Stephanie and the crew, we were treated like their most important clients. Communication was amazing throughout my daughter's year-long engagement. I have never really loved event photos, but Stephanie apparently has a magic touch. Every single photo that we have seen has been absolutely stunning. She captured the personalities of the subjects and the complete joy of the occasion.
BOOK JOHN CAIN NOW
Book John Cain Photography NOW! John Cain and his staff are incredibly professional. Makes the process so smooth. Makes the bride feel special and important. John Cain just "gets it", with his talent, capturing the many special moments of the day.
The things that stood out most were the overall professionalism of their entire staff, meeting to go over the shot list, post ceremony gift for bride and groom, photos for parents of bride…and you receive a preview just a couple days after the wedding!
Read More
Mrs. Julie Livingston, MOB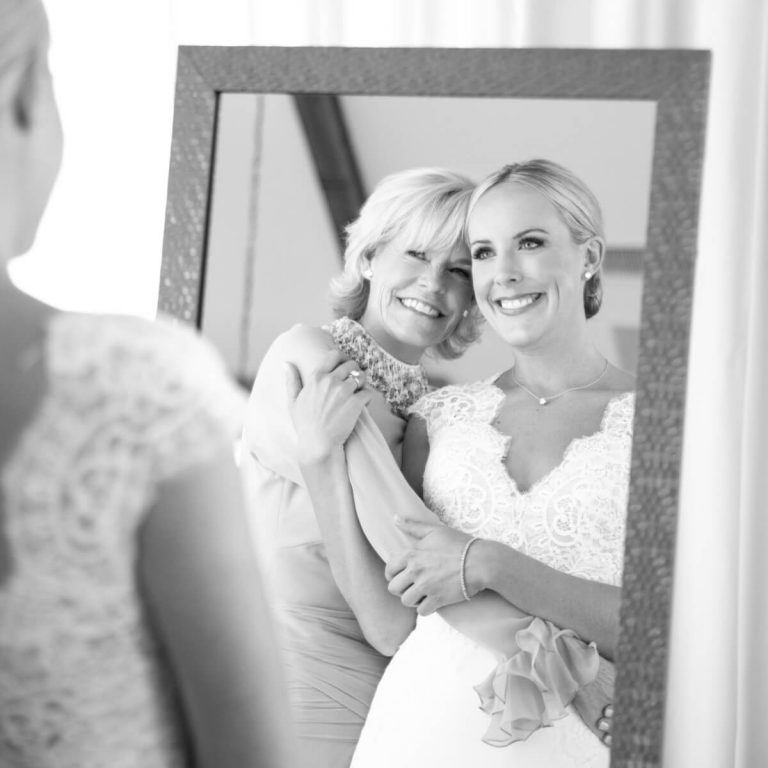 CAPTURES MOMENTS IN UNIQUE WAYS
John and his staff were professional AND FUN! You made everyone feel comfortable and especially the Bride! This was an outdoor ranch wedding and you managed to capture the special moments in such unique ways!