Olivia and Travis met while both attending Baylor University in Texas. "He stayed an extra semester, and I met him my sophomore year a month before he graduated!! A mutual friend had a birthday dinner in Waco that we both attended. We met but didn't start dating until a year afterwards." Olivia shared. They did long distance while Olivia finished school, and then she moved to Houston, where they are now.
Travis popped the question while Olivia was vacationing with her family in Colorado in July of 2022. "Colorado is a special place for both of us. His family has a home in Basalt, and my family goes to Beaver Creek every year. Once we started dating, we would go up for extended periods in the summers and spend time with each of our families. Last summer he told me he was going to Basalt to golf with his dad and then would drive over to spend some time with me and my family. Little did I know his whole family flew to Basalt and they secretly drove over to Arrowhead where I was with my family. My mom told me she wanted to take our Christmas picture at the club so it wasn't hard for them to convince me to look nice and coordinate the whole family." Travis had Olivia led to a house where he waited for her in the backyard to propose. Olivia was absolutely shocked by the proposal, assuming that it wouldn't happen for a few more months. "Travis said he couldn't wait any longer and proposed at the end of July. We then had dinner booked for both families to celebrate!" 
On May 13th, 2023, Olivia and Travis said "I do" at St. Mary's Cathedral. Olivia spent the morning of her wedding day getting ready at Hotel Ella. Following hair and makeup, Olivia and Travis did a first look on the balcony of the hotel. "I felt so calm and excited to finally see my groom. Travis got emotional and we stepped aside after the first look pictures were done, just the two of us soaking up the moment. It was just us on the Hotel Ella balcony. I think it might have been my favorite moment of the day." 
The reception took place in the ballroom of Hotel Ella in Austin, Texas. Olivia loved this location because of her Austin roots. "It was very important to me for my guests to have an Austin experience. I loved the boutique charm of Hotel Ella while still being able to accommodate all our guests. Being in the heart of downtown is not something you get very often with Austin venues so when they had a May date available, I knew it was meant to be!" Inside the ballroom, tablescapes arranged with light blue bouquets decorated the room. Olivia describes the theme of her wedding as "classic elegance. It was timeless with some modern components. The little things were important to me. I wanted the wedding to feel well done." The little details were a crucial part of the decor for the Reads. The chargers on the head table were custom made with the same floral print used on their stationery.
Olivia pulled inspiration from her parent's wedding into her own. "I repurposed and wore my mom's wedding dress to my rehearsal which she got from Kleinfeld. Kleinfeld is where I interned and got my wedding dress from. So that was a super special moment for my grandmother and I as she came back to Kleinfeld with us to buy my dress." Olivia and Travis' wedding cake and getaway car were directly influenced by her parents. "My parents also had a silver-gray Rolls Royce at their wedding, so having one at ours was another ode to them." 
The reception was a fantastic celebration spent on the dance floor! "My favorite memory is just dancing all over! It was so great to see everyone having so much fun and being with our people. My dad was literally sore for 3 days from dancing which after seeing the pictures made perfect sense. The floor was shaking because everyone was just dancing and singing the night away. Travis said it was the best night of his life and for me after working so hard on everything I'm just happy he was happy." Congratulations to the recently-wed Mr. and Mrs. Read! It was such a great weekend in Austin celebrating with you!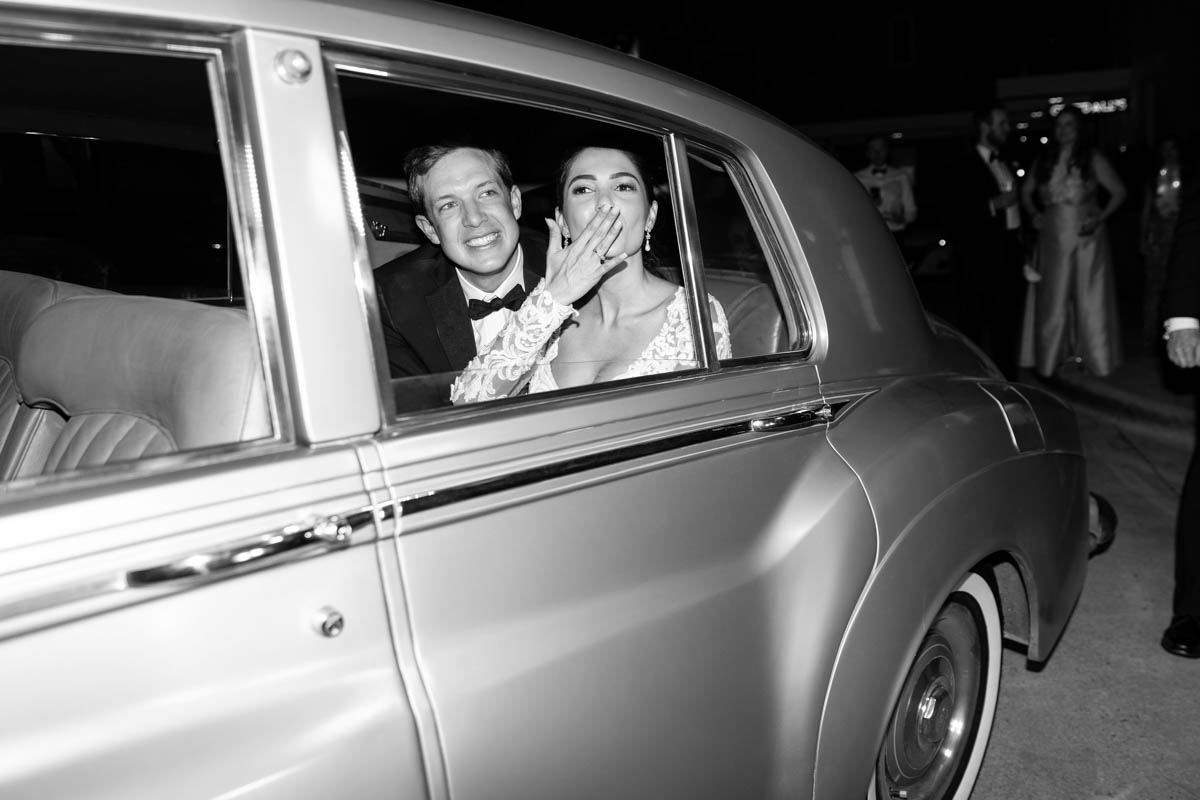 Credits
Planner

36th Street Events

Ceremony Venue

St. Mary's Cathedral

Reception Venue

Hotel Ella

Hair + Makeup

Etoilly Artistry, Beauty by Maty

Floral Designer

Bouquets of Austin

Cake

Cake's Rock

Ceremony Music

St. Mary's Cathedral

Reception Entertainment

Sienna Strings, Walton Stout

Stationer

Letterly Yours, Inviting Pear
Reader Interactions