"Just one month out from saying 'I do', we had the realization that the spring wedding of our dreams was not going to happen," John Cain Photography bride Madison Plott said. Unfortunately, brides all across Dallas and far beyond have had to make this statement this year devastating our team watching our brides' dreams not come to fruition. Madison and Alex made the difficult decision to postpone their wedding day, but fought to turn lemons into lemonade,
"To lift my spirits, I began secretly looking for puppies. I wasn't exactly holding my breath, but then, I found her. The cutest little green-eyed french bulldog was available to take home on April 18th which was the day our wedding would have been. I called Alex immediately and without hesitation he said, "It's like she's meant to be ours!" Alex told us. WOW, talk about a silver lining!
The anticipation of wedding day turned into anticipation for April to come home and truly turned something sour into something sweet. Not to mention, the couple still has a wedding to look forward to and now sweet April will be present! We couldn't wait to share this story and the beautiful portraits we got to take of the new family of three.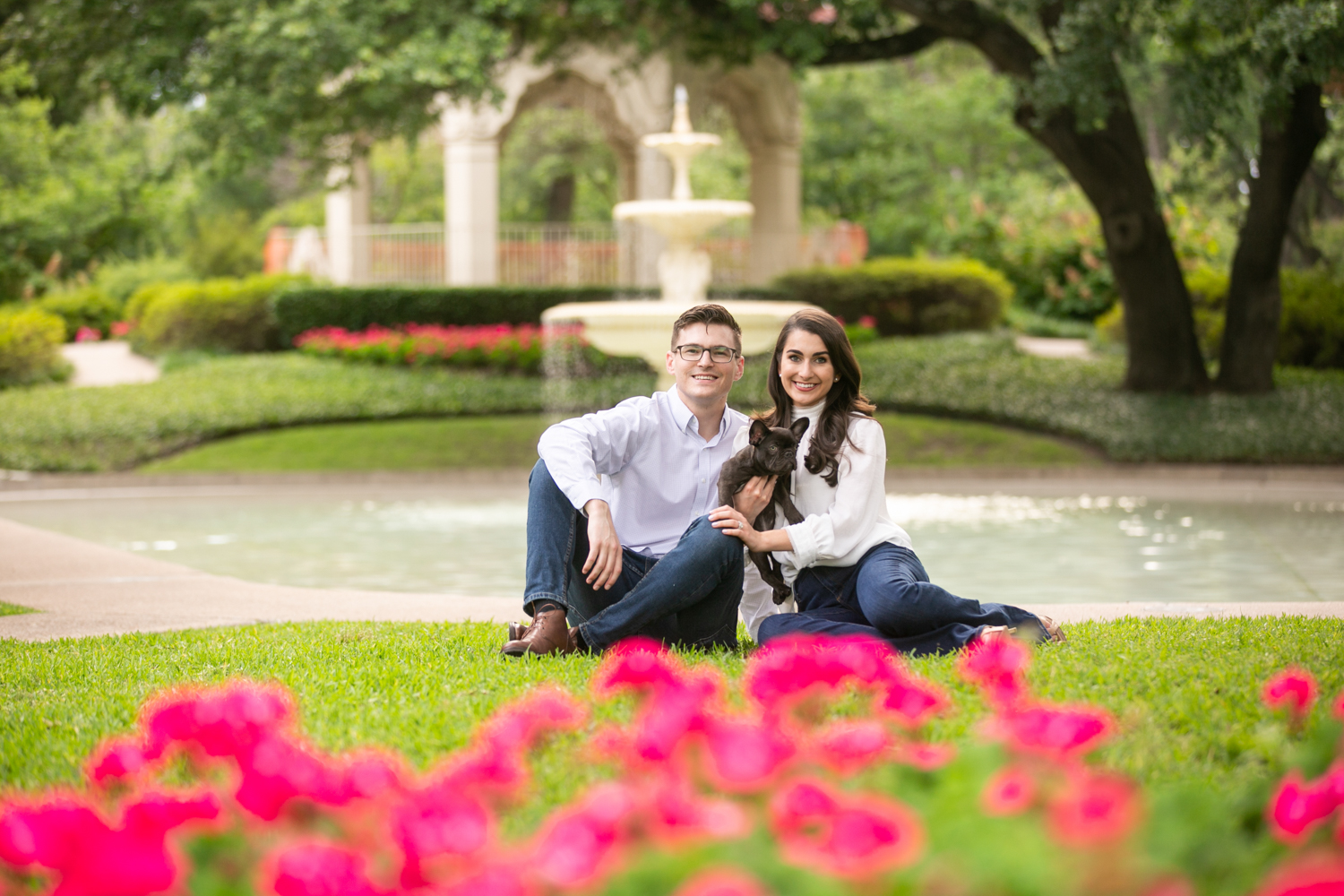 For more engagement portraits, visit here!
Credits
Photography

John Cain Photography

Location

Versailles Park