What a delight to see the fashion world buzzing again! The Haute Couture collections showed in Paris the first week of July and according to Vogue, "couture is once again on an upward spiral." A personal highlight for me is always the Chanel Haute Couture show which has ended with a bride since the early years of Karl Lagerfeld's reign. The tradition fortunately lives on via his successor, Virginie Viard who recently selected model and actor Margaret Qualley to end Chanel's Fall 2021 Couture runway in a soft pink satin dress paired with a pillbox hat and veil scattered with multi-colored sequins.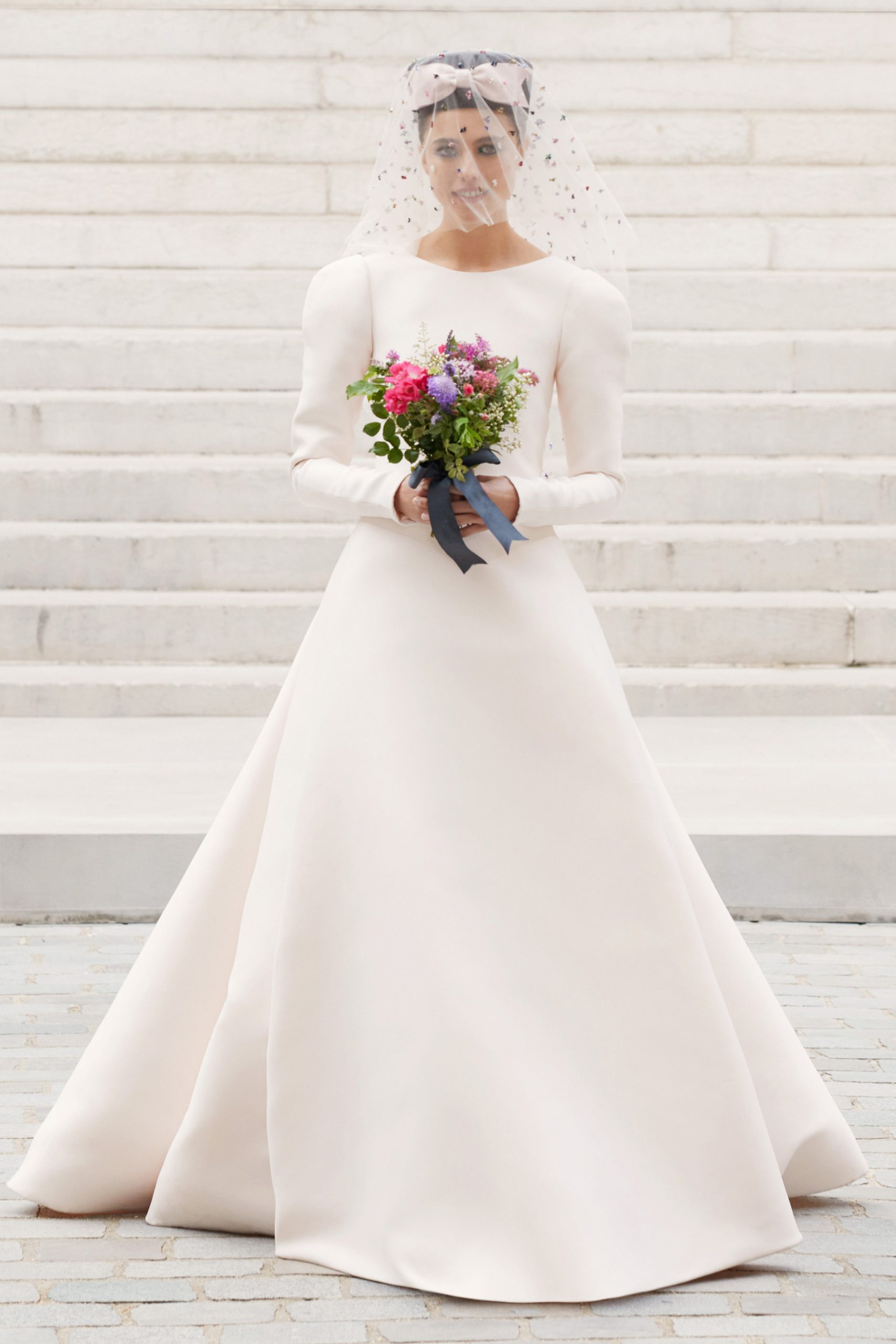 Taking a look back, Karl Lagerfeld delighted fashion fans for decades with his take on bridal worn by the model-of-the-moment including runway icons like Christy Turlington, Claudia Schiffer, Cara Delivgne, and Vittoria Ceretti at his final show in 2019. 
His bridal fashion creations were not necessarily unified in their design other than that they displayed the full fashionable diversity and exploration every bride can choose for their own wedding day. Often, bridal fashion can feel trite but it is also terrifying to break from traditional styles and silhouettes on such a momentous occasion. For this reason I believe brides could benefit from becoming well-versed in Karl's creations as he showed traditional materials like appliqué, lace, meter-long trains, and headwear in untraditional yet über fashionable designs. 
Karl left his final mark on the Chanel Haute Couture 2019 runway with a wave-making bridal swimming costume encrusted with jewels and a cascading veiled swim cap to match. All I can say is that in a post-pandemic wedding season, I hope Karl's creations invite you out of the box and possibly into an exceptionally leggy bridal after-party look!
Reader Interactions