A minimalistic and romantic setting, an ethereal red dress and a couple with a palpable connection… This engagement session was a one of a kind experience. 
Katie and Lucas opted to take their engagement portraits out West, to the vast and visually dramatic White Sands National Park. Amid the acres and acres of white sand dunes, Katie and Lucas stood boldly, and danced through the day together. 
Katie wore red, providing a striking contrast to the setting. She effortlessly flung the many layers of chiffon about, ensuring there was no shortage of theatrical effect in these dynamic portraits. The two remained barefoot, save a few courageous moments on his and hers sandboards. 
Their October wedding will be here before we know it, but in the meantime, we are giddy to get to share these portraits! Cheers to the future Richardsons!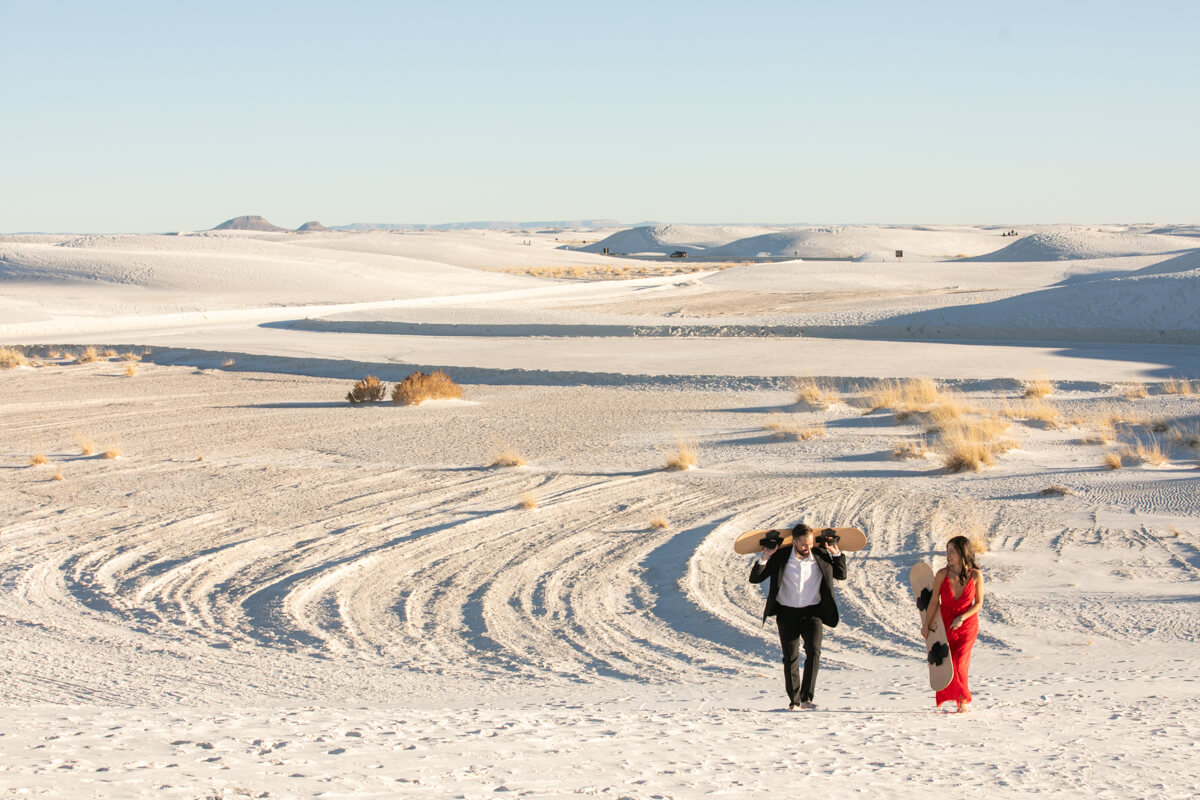 Reader Interactions