From the most precious petal patrol, to the roughest, toughest keepers of the rings, we're taking a second to shout out the cutest company to keep on wedding day. 
Whether they spend the day laughing, giddy to see their loved one looking like a princess, or they spend it  otherwise, these moments captured with little ones are something that will be cherished forever. Nothing warrants more smiling responses quite like a cheesy grin in a little tuxedo, or a pensive pose by a curly-haired girl.
We can't help but draw the connection between Jordan and Scott's nephews and nieces at their wedding in Shreveport last year, with the royal page boys and flower girls at Pippa Middleton's wedding in 2017. Seeing Royal inspiration at our own Real Weddings is always a bonus, especially when there's a miniature silk knickerbocker situation involved!
Dressed in their very best, and aptly prepared for the amount of smiling and standing still they will be expected to take part in that day (fingers crossed), these are the faces that make getting ready, family portraits, and the ceremony itself all the more joyful.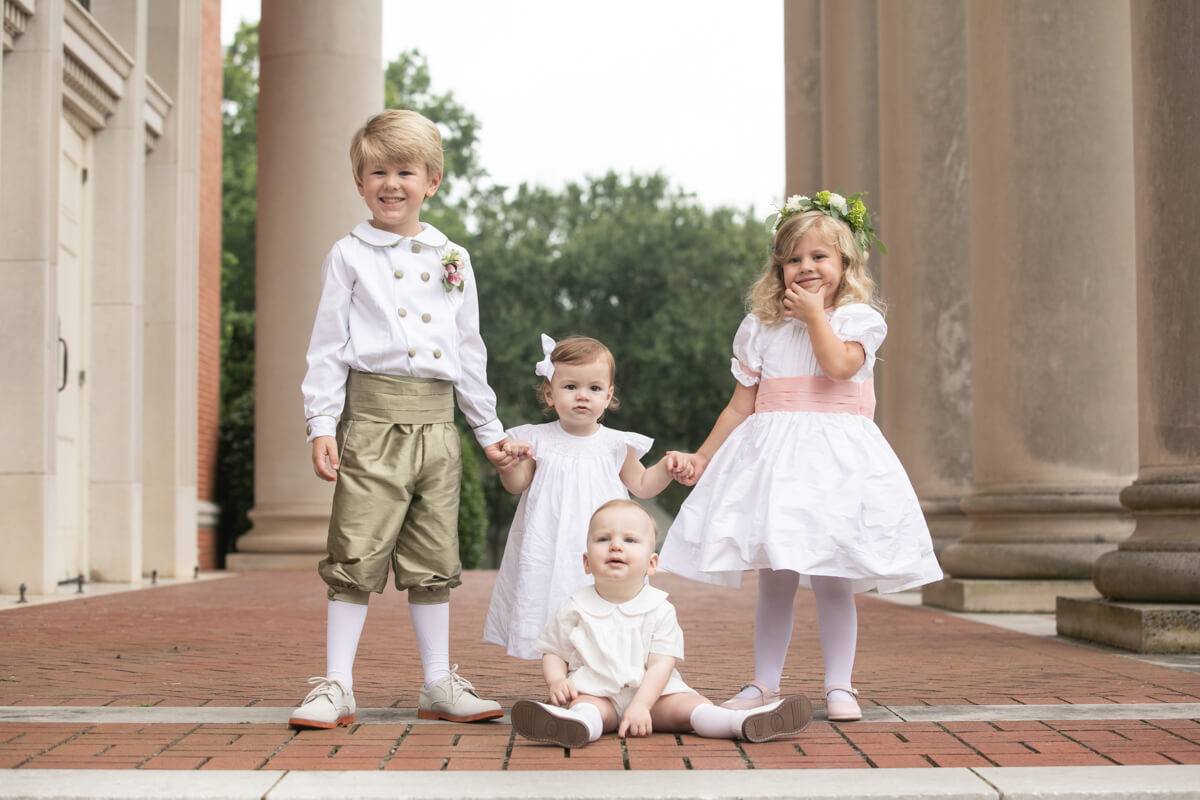 Reader Interactions