As the wedding industry adapted to the zeitgeist of 2020, so did its fashion in ways that allowed brides to move away from a more traditional idea of bridal style to one that allowed them to showcase their personality a bit more. While brides were navigating how to host a wedding in the midst of the pandemic, many saw this as an opportunity to opt for dresses that focused on versatility and opportunities to wear the dress outside of their original wedding plans. Designers like Monique Lhuillier, Viktor & Rolf, Oscar de la Renta, and Pronovias seized this opportunity to create lines that adapted to these changes, while still remaining bridal chic.
This shift is being reflected in many designer's lines now as they create lines for 2021. Bold prints and cool tones other than whites are being seen gracing the runways of many designers. Shorter dresses are becoming staples in collections as many brides are choosing this over some of the more extravagant gowns. We are also seeing new takes on lace as this is an element that will never be gone from the bridal world, but rather reimagined in new modern ways.
2021 has us looking forward to fashion again. We hope that this little capsule of some of our favorite gowns from these new collections will help you navigate your wedding wardrobe to your decision that will dress you for your walk down the aisle.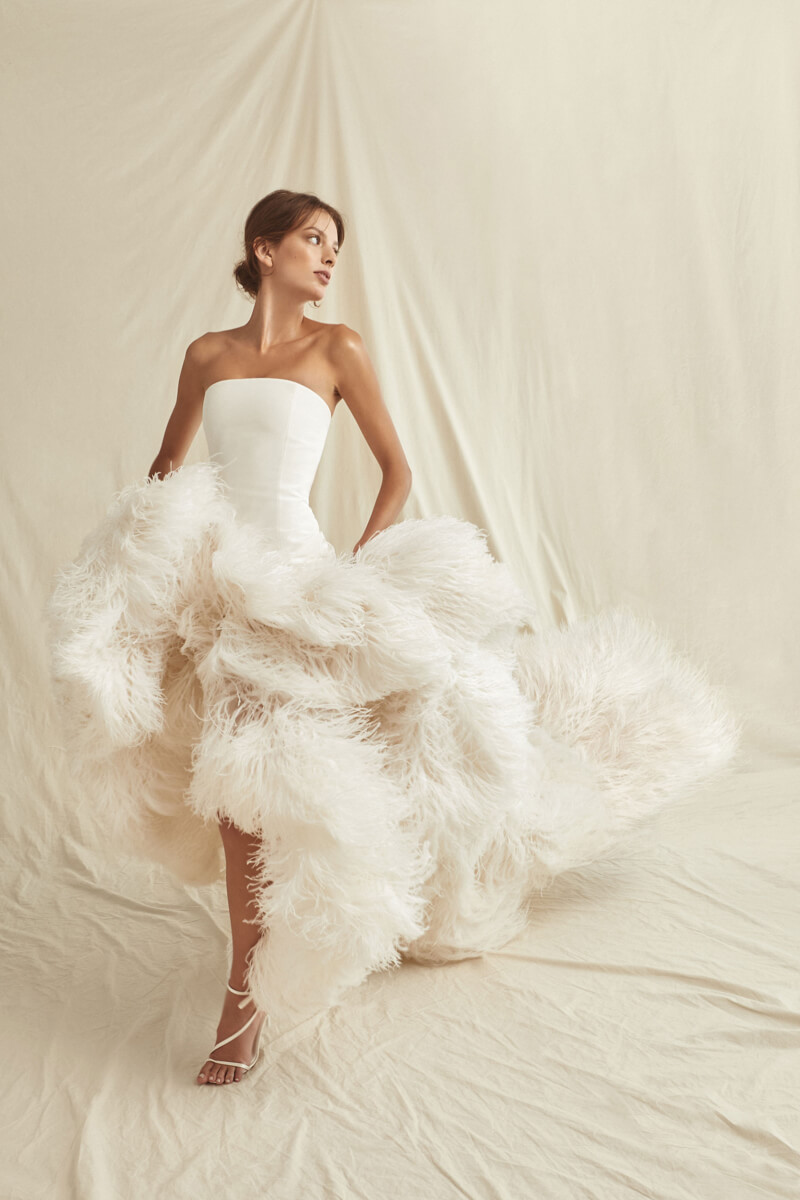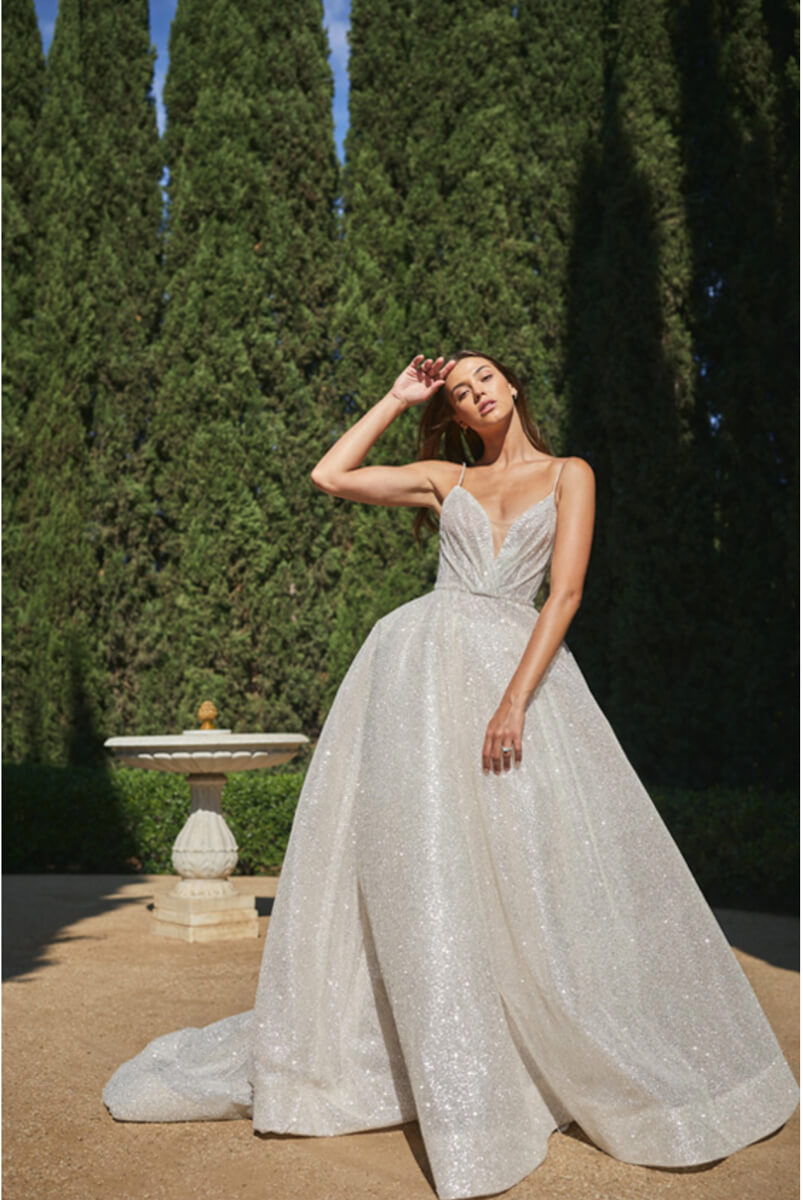 Reader Interactions