We've been talking about home a lot, naturally. Before a regular night-in was a matter of precautionary wisdom, we took "game night" to another level—instead of beer, cocktails like a craft Old Fashioned and French 75 by Sourced Craft Cocktails, instead of pajamas, Mackenzie Brittingham fur and William Noble jewels, and instead of takeout containers, sophisticated barware by Juliskaworthy of an estate up north. Why go out when you can stay in with such style?!
To inspire your next quarantini, we asked Sourced Craft Cocktail—our favorite craft cocktail source—to share with us a tip to making all your guests happy, whether at a backyard bash or wedding reception!
"When entertaining, you're going to want to feature a cocktail that has a clear spirit base, like vodka or tequila, as well as a brown spirit base, like a whiskey. This will please 95% of your guest spirit preferences by providing those two cocktail options. A great stand by for a whiskey-based cocktail is an Old Fashioned variation cocktail. An Old Fashioned is a style of a cocktail that can be made many different ways depending on your preference/the season. Black Cherry Old Fashioned are among the most popular and are great any time of the year but for Spring and Summer, we at Sourced like the Evening Standard (available for purchase at Sourcedcraftcocktails.com) which is Bullet Bourbon, a homemade apricot demerara syrup and Chinese 5 Spice Bitters. The apricot syrup gives this Old Fashioned a light Summery taste to it and the Chinese 5 Spice Bitters, adds an interesting complexity to a fantastic classic cocktail," Sourced Craft Cocktail told us.
Happy Friday, y'all! Hopefully this inspires you to get dressed up for your next night in and don't forget your 'quarantini'!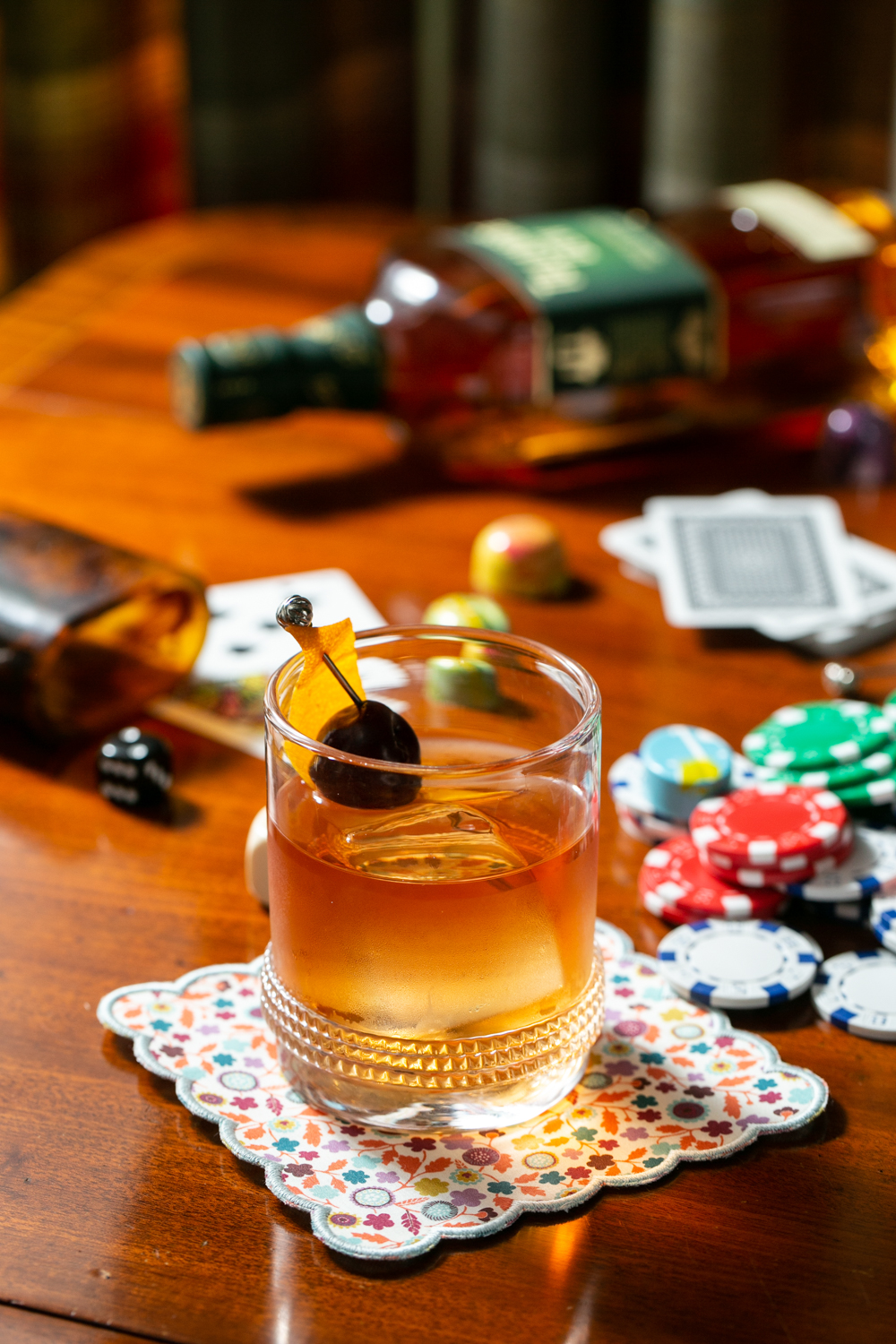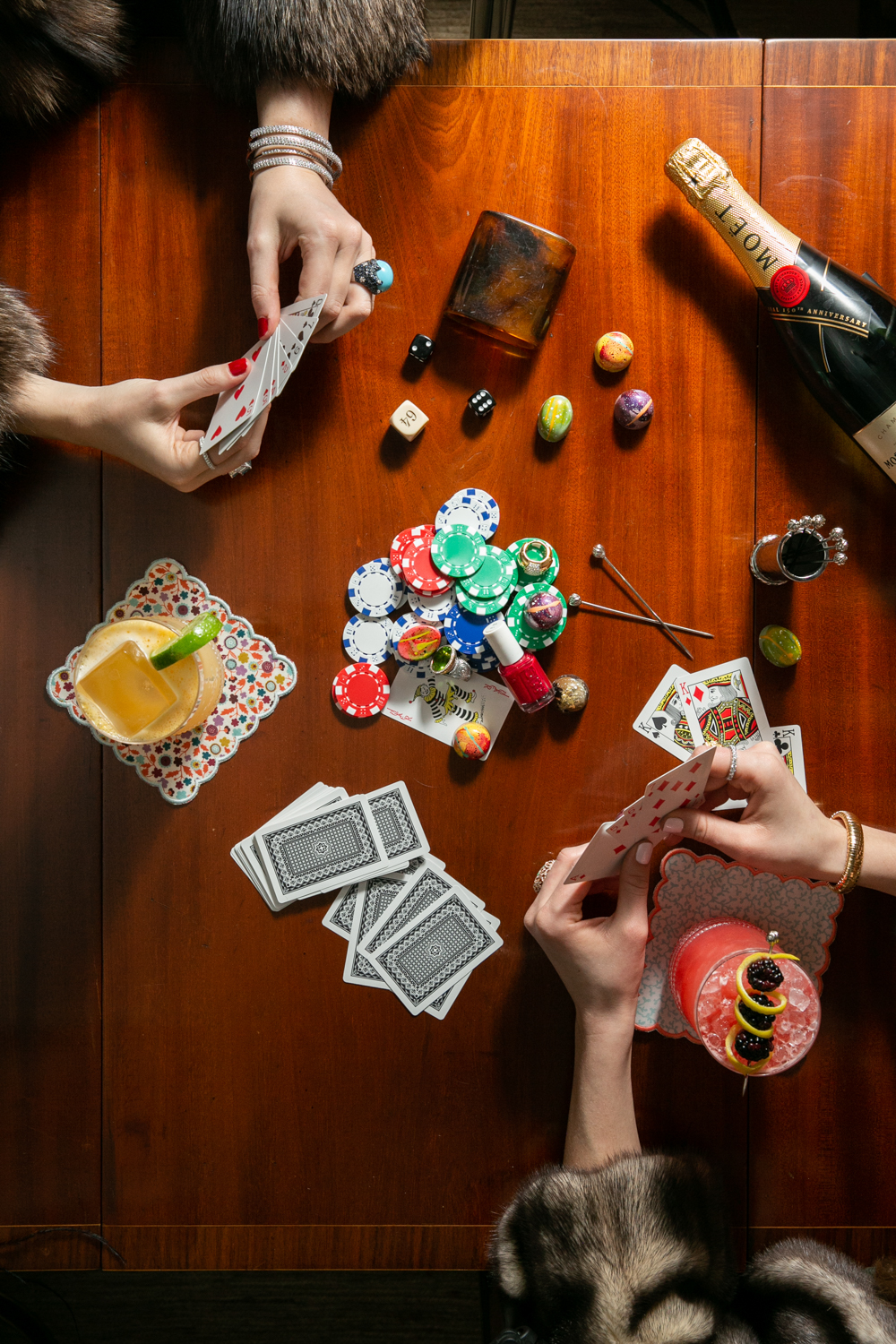 Credits
Photography

John Cain Photography

Glassware & Barware

Juliksa

Cocktails

Sourced Craft Cocktails

Jewels

William Noble

Fur

Mackenzie Brittingham

Backgammon Board and Coasters

Ellis Hill
Reader Interactions