On a sunny summer weekend in August, Kevin Clock asked Emily Dawson to be his bride at the Dallas Arboretum. Two years ago they met at a wedding and have been inseparable ever since! 
At Prather Park last month under the vibrant spring flowers, the couple spent the evening strolling and laughing together for their engagement portraits. Kevin said that seeing these pictures was a fun tangible step in making the upcoming wedding feel real. 
After the couple's portraits, they treated themselves to a date night (something we always recommend after an engagement portrait session) at Beverley's with some friends who had also had their engagement portraits taken that evening. Being martini aficionados, they were excited to treat themselves to a little taste test of their dirty martinis after their session.  We are excitedly awaiting their wedding in June and can't wait for all the #clocktailsanddancing to come at their celebration!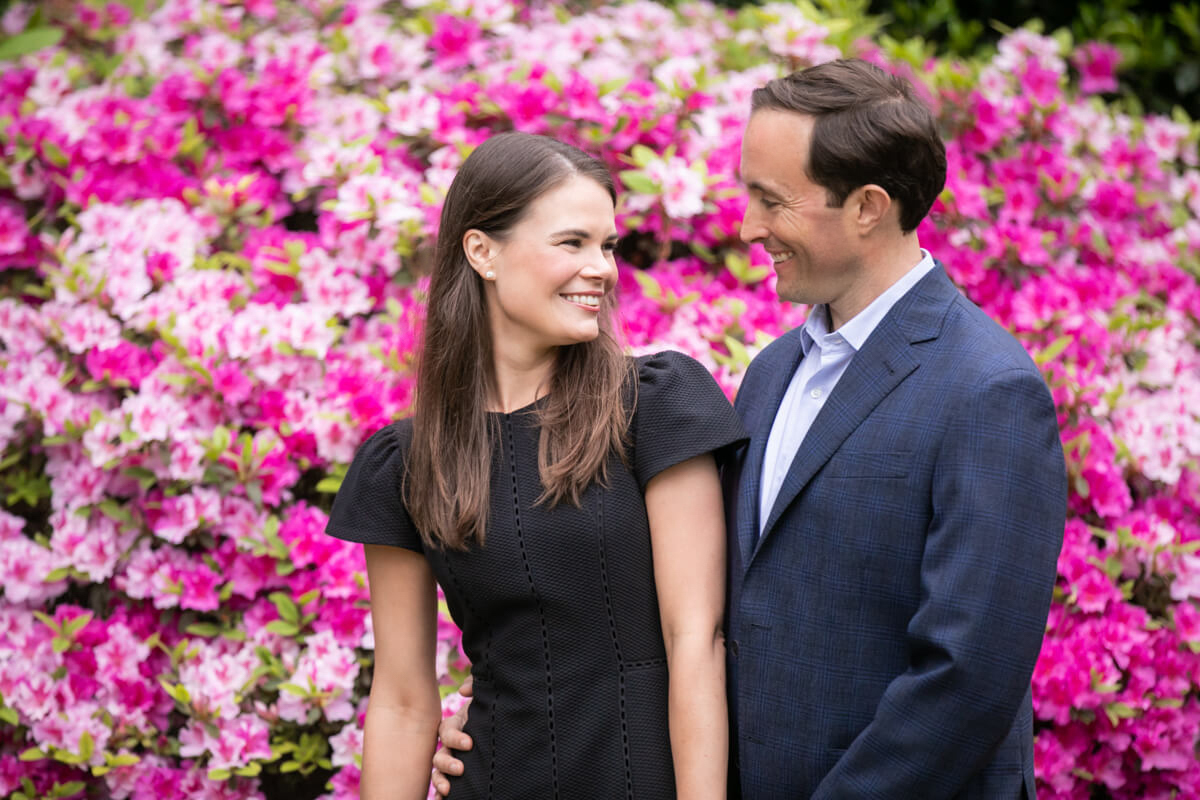 Reader Interactions