Something I find so special about a well-set spring table is the flowers that always accompany the idyllic assortment of plates, linens, and napkins. Spring tablescapes already seem to have a brightness about them with their color stories and fanciful little details, but when you add in flowers that are so richly in season these tables really seem to come alive in a really luminous way!
This curation of tablescapes is currently inspiring me to want to plan the perfect spring brunch. Especially with Easter so close on the horizon, I can envision one of these tables with frittatas, croissants, french toast, and carafes of mimosas adorning the table beckoning the guests to take a seat and stay awhile.
Inspiration was drawn from Herend USA, Case de Perrin, and Julia Berolzheimer for this post.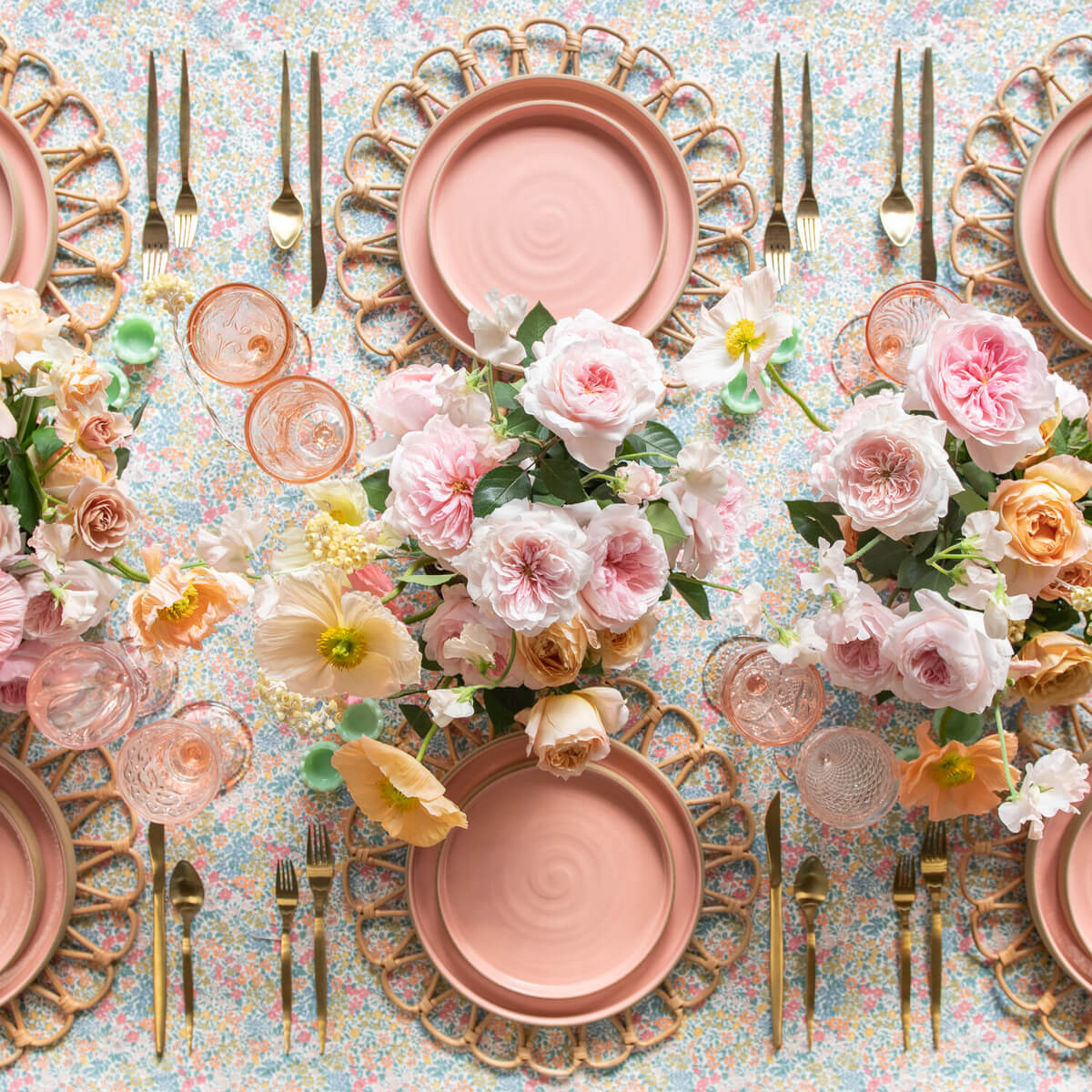 Reader Interactions