Meet Sydnie, our lead photographer who is there to capture the best of your wedding day.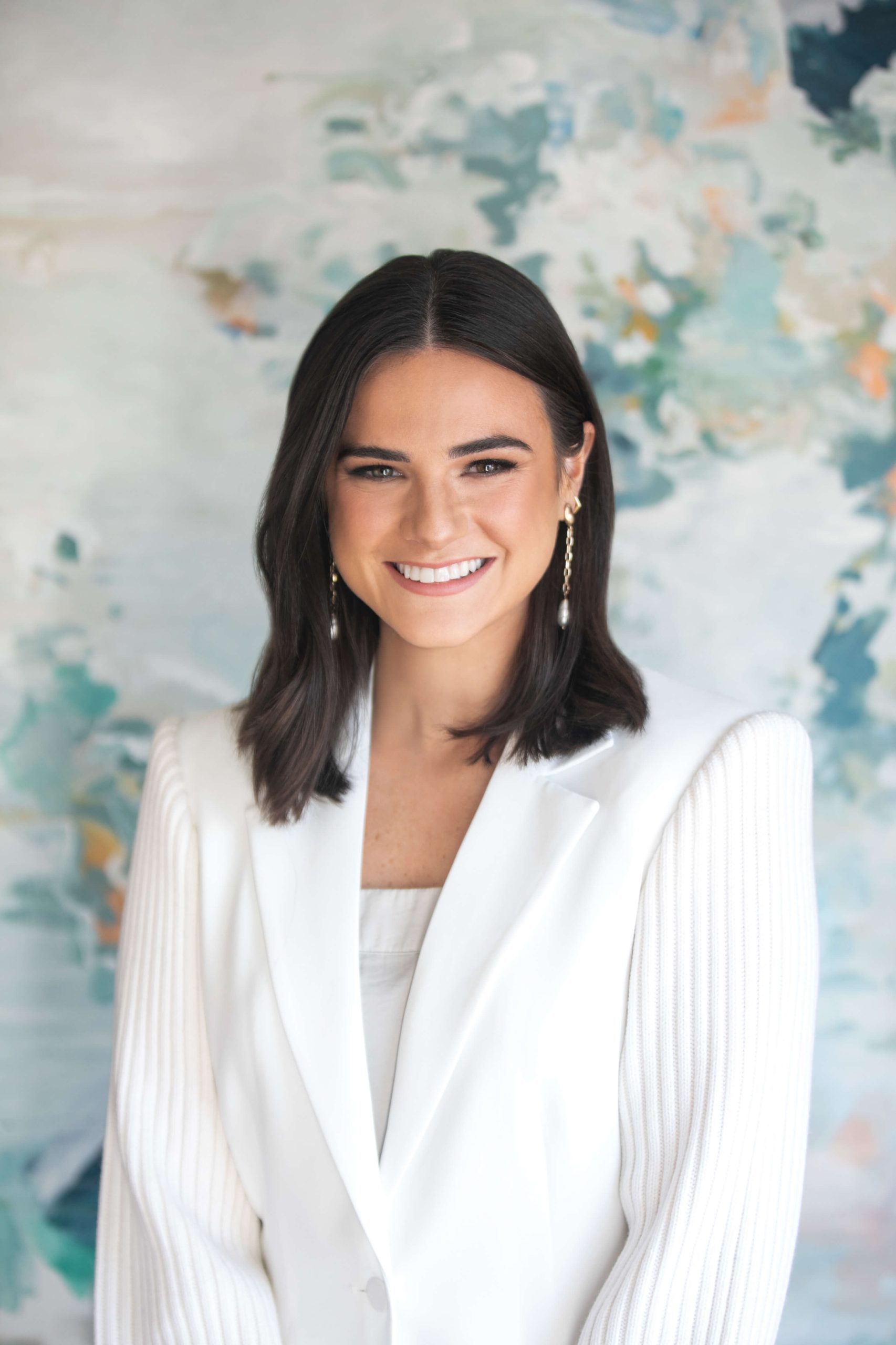 What is the last song you listened to? Sail Away by David Gray
Where's your favorite dinner spot in Dallas? Sundown at Granada for brunch, Barcelona Wine Bar for dinner and drinks with friends or for a date night and Javiers for the best Mexican food in Dallas
Best burger? Hudson House hands down
Sushi or pizza? Sushi (Oishii is my go-to)
Coffee or tea? Nothing compares to a cup of coffee
Books or movies? Movies but I love a good book by the pool or when its raining/snowing
What's your favorite book/movie? My favorite book from my childhood is Little Women. Lately, I love anything written by Colleen Hoover. Fried Green Tomatoes and Practical Magic are two movies that will never get old!
A book that everyone should read? The Bible
A movie that everyone should see? Ferris Bueller's Day Off
What's your guilty pleasure? Hahah….The Kardashians
One talent you wish you had? I wish I was musically talented
If you could switch lives with someone who would it be? Kate Middleton- just to get a peek into her life
If you could have coffee with someone from the past, who would it be? My great grandmother, Murr. She had the best stories and I wish I was a little older to appreciate them.
Three people, dead or alive, would you invite to a dinner party? Zoe Kravitz, Nicole Kidman, and Reese Witherspoon as the cast of Big Little Lies
Best gift you've ever received? A ring that my mom had made out of gold melted down from my grandmother and great grandmother's rings paired with two black pearls that were gifted from a very dear family friend of ours. My mom surprised me with it for my 16th birthday after years of me planning and sketching up what I dreamed it would look like.
Best gift you've ever given? I think hand written letters are one of the most meaningful gifts that you can give
Favorite ice cream flavor? Rocky Road or Cookies and Cream
Milk or dark chocolate? Dark Chocolate with raspberries
What's a dessert you don't like? I've never tried a dessert I didn't like
Favorite board game? Scrabble
Favorite color? Green and Orange
Favorite TV show? Big Little Lies
If you could make a cameo on one TV show, what would it be? Yellowstone or Game of Thrones
Favorite band? Kings of Leon
Favorite solo artist? Leon Bridges
What's a song you could listen to on repeat and never get tired of? Stay by Rihanna
If you could sing a duet with anyone, who would it be? Hmm.. who's the worst singer I know…..
What's your go-to karaoke song? I love this Bar by Toby Keith
What's your favorite animal? My dog Freddy
What's your biggest fear? Losing my loved ones
Summer or Winter? Autumn or Spring? Winter for snow Skiing. Fall is my favorite season
What three words would you use to describe yourself? Loyal, Honest, Caring
What's a book from your childhood that positively influenced you? Dr. Seuss books
What is your proudest moment? Taking my passion for photography and turning it into a full time job
What's one app on your phone you couldn't live without? My shared calendar with my husband. He makes sure I'm in the right place at the right time
Where's your dream vacation? Mykonos, Greece
Best vacation you've been on? Cayman Islands
What's one thing you always travel with? My earpods, a neck pillow, and advil
Window or aisle seat? Window
If you could move anywhere in the world, where would it be? Spain
Three things you can't live without? My family, peanut butter m&ms, and frozen mangos
If you could live anywhere, where would it be? Spain
If you could go back in time, what year would you travel to? The 50's
If you were a super-hero, what powers would you have? Invisibility. There's so much potential on what you could do and where you could go
Are you a morning or night person? Morning. I love being awake in the morning before everyone else
What's your biggest strength? Honesty and confidence
Biggest weakness? Patience
What did you want to be when you were younger? A National Geographic Photographer
Who is your inspiration? The strong women in my family
Best piece of advice you've received? My mom always told my sister and I, "never ASK to play- get out there and PLAY." That has guided me at some point in every chapter of my life.
One piece of advice you'd give to your younger self? Stay true to yourself and use your words wisely
What got you into wedding photography? My love for photography and people naturally brought me to wedding photography
If you could photograph anyone, dead or alive– who would you work with and why?  Audrey Hepburn! She's so classically cool.
If you could instantly be expert at any one thing, but only one thing– what would it be? I would love to be an expert at Landscape architectural design and interior design. Besides photography, design has always been an interest/ hobby of mine
Where's your favorite destination you've traveled for a wedding? Colorado
What's a dream destination you hope to go to for a wedding? Greece, Spain, the mountains in Canada
Favorite part of a wedding? The quiet moments at the beginning of the day before the couple have seen each other. The nervous excitement that the bride and groom have the morning of the wedding is so sweet and always sparks my excitement for the rest of the day.
Film or digital? Film
Dallas or destination? Destination
Favorite Dallas venue? HPCC, Brook Hollow CC, Dallas Arboretum, The Ritz
Favorite memory as a wedding photographer? My favorite memory as a wedding photographer is being on the other side in my sister's wedding while John and Ryan were the photographers. It was a cool experience getting to see first hand how functional and fun JCP's work and efforts make the wedding day. It made me have a new appreciation for the structure of how our creative team works at John Cain Studio.
What makes you smile the most? Seeing our couples after their wedding and honeymoon and reminiscing on their wedding day
What are you most excited about these days? All of my 2023 brides!
Reader Interactions