On the eve of New York fashion week, I awoke to a Rodarte midsummer night's dream—Kirstin Dunst smizing, January Jones Betty Draper-ing, and Lili Reinhart wearing hair pearls (and a puppy). These famous friends of Rodartedesigners Laura and Kate Mulleavy posed in a rococo garden set inspired by old Hollywood glamour and American high-society. According to Kate, the scene was "almost a painting in which nature was invading a space that was slightly manufactured."
The portraits combine ruffles, tulle, pearls, and soft pastels with intense stares and a few bridal moments—Lili Reinhart in the ruffled iridescent ball gown, Kiernan Shipka in the floral cloque gown, and Margaret Qualley wearing elbow length pearl gloves (to name a few). One of my biggest takeaways from this collection, other than the 80's are undoubtedly back, is a dress should be informed by it's setting and vice versa. I find keeping the event aesthetic and venue top of mind especially important for brides, but confidence continues to be the best signifier as you hunt for "the one".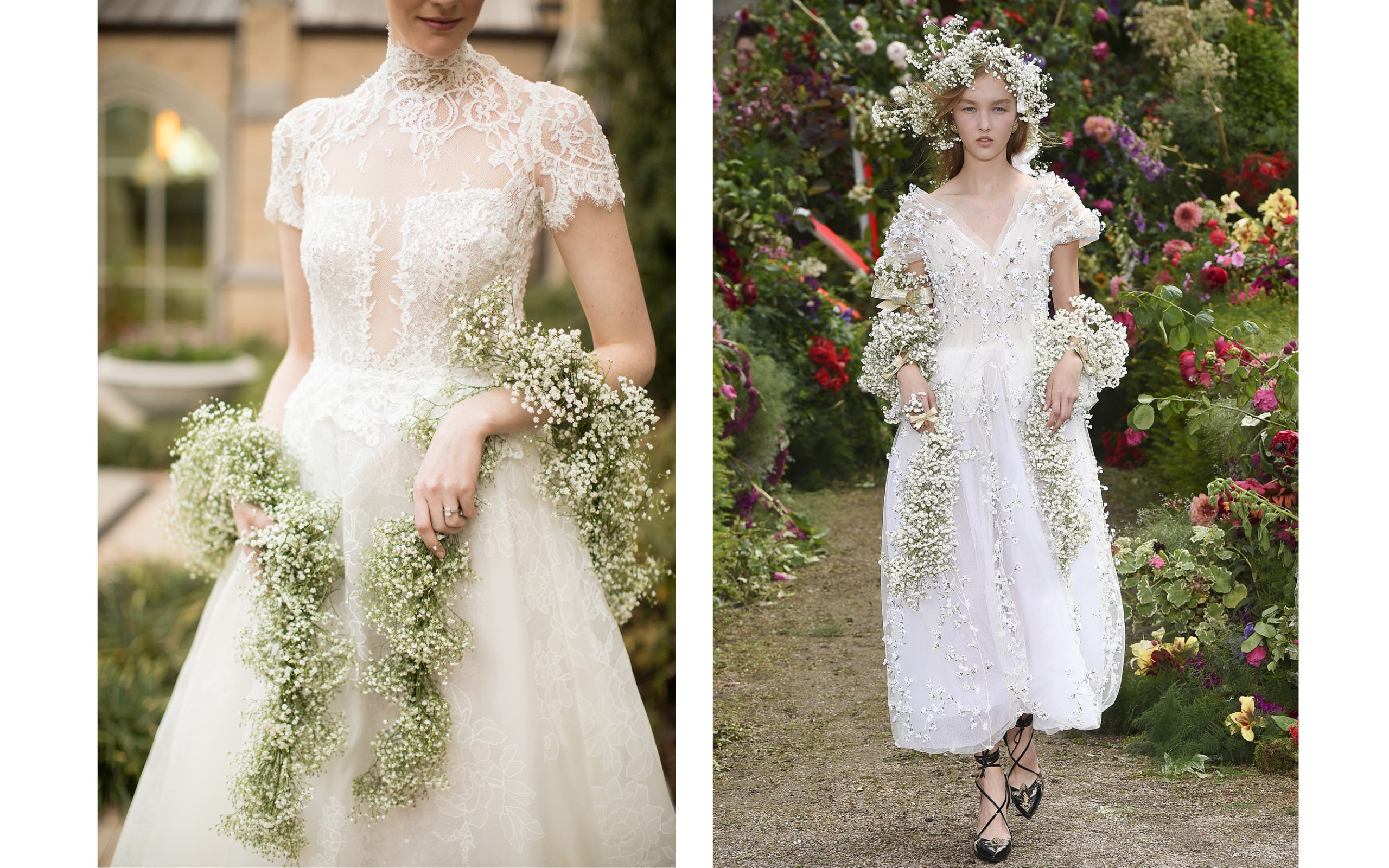 This isn't the first time a Rodarte collection has inspired a major bridal moment. Last fall, #JCPBride Katie Lemon opted out of a traditional bridal bouquet and instead wrapped herself in baby's breath. Designed by Junior at Garden Gate, the boa added another layer of romance and wanderlust to her lace Ines di Santo gown. Katie was inspired by Rodarte's Spring 2018 show in which every model was adorned with this delicate floral down the runway. You can see Katie's portrait this season on the cover of D Weddings—an exciting honor for our team!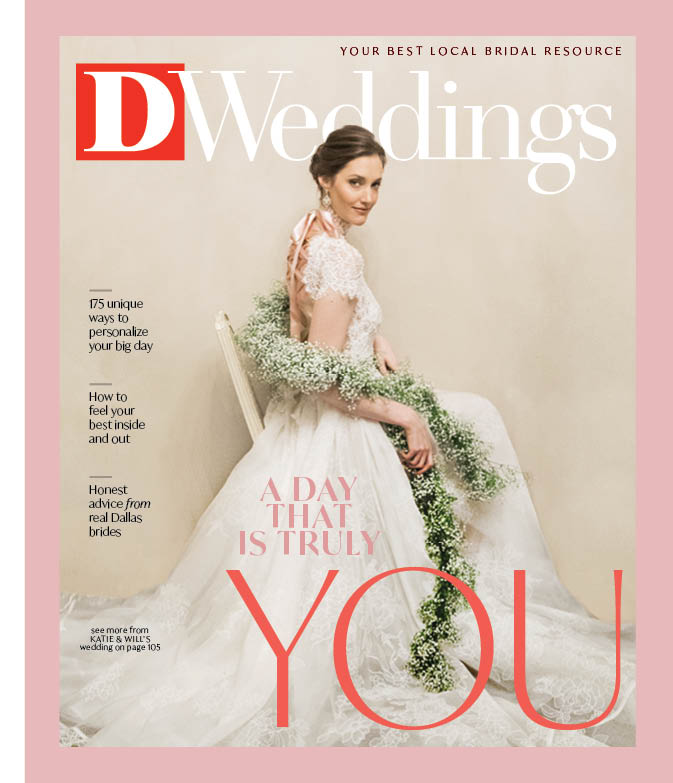 Reader Interactions