Earlier this summer, in the peak of June when triple digits blazed in Dallas, I escaped to the perfectly cool Windy City for Kelly & Alex's engagement portraits. Before leaving for the trip, John Philp Thompson shared an impressive Chi Town guide with me. My only regret: only making it to the first rec, Au Cheval. John Philp was absolutely right, the burger was the best I've ever enjoyed. My refuel was cut short, however, as it was time for me to meet Kelly and Alex for portraits at the Caldwell Lily Pool in Lincoln Park. The park has perfect footpaths and allowed us to walk to the spot Alex Proposed just outside the Chicago Zoo. (Sidenote—without the animals, you may not notice you are even in the Chicago Zoo because it's so deceitfully and beautifully woven into the cityscape.) We ended portraits on the water at Lake Michigan before I caught a taxi back to the airport.
The trip was too short! I love how Kelly and Alex incorporated Chicago, the place they met, into their engagement portrait story. They have since moved to D.C. but our team looks forward to their Dallas wedding come December. Kelly and Alex, thank you for sharing Chicago with me! Wedding day will be here before you know it.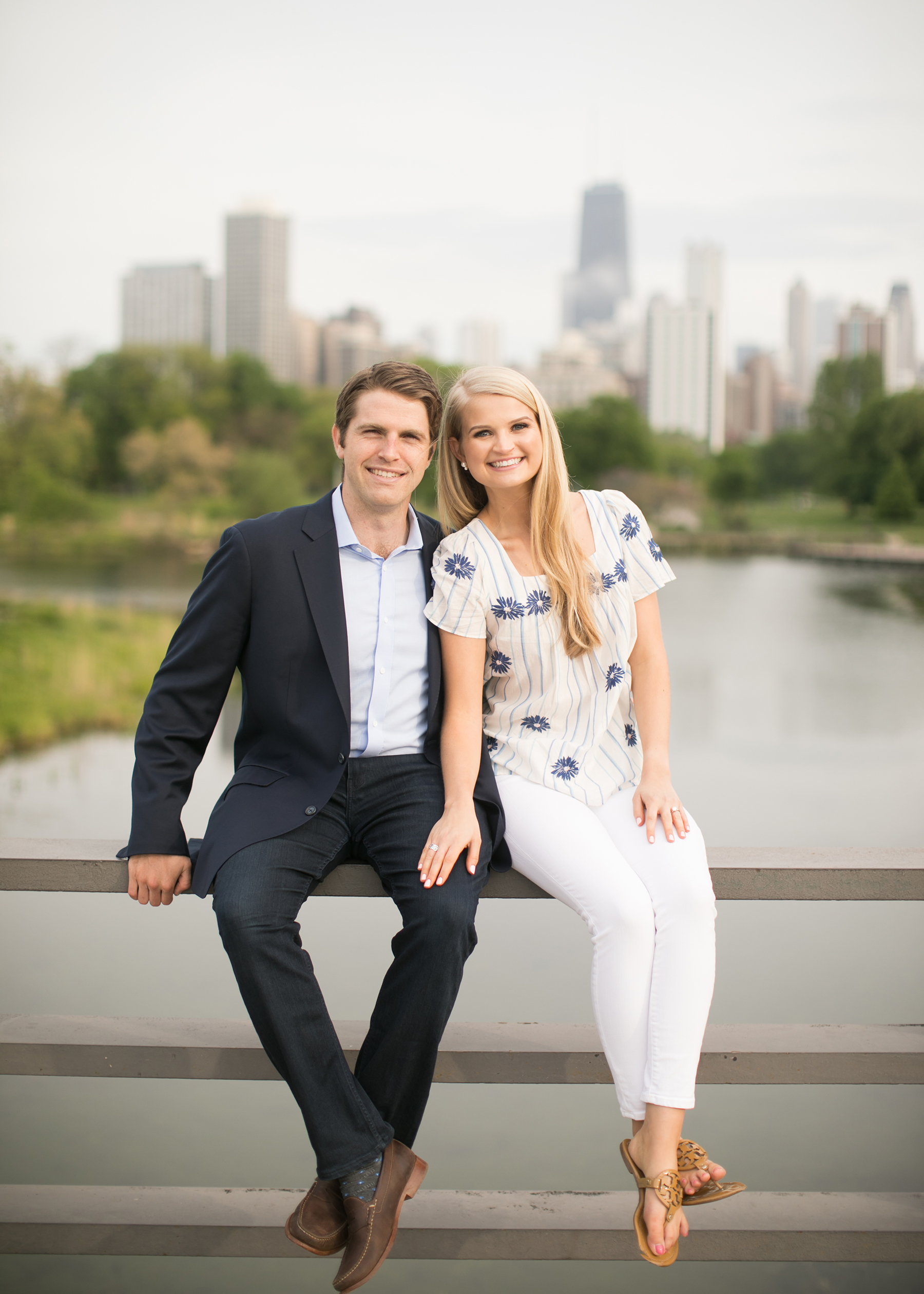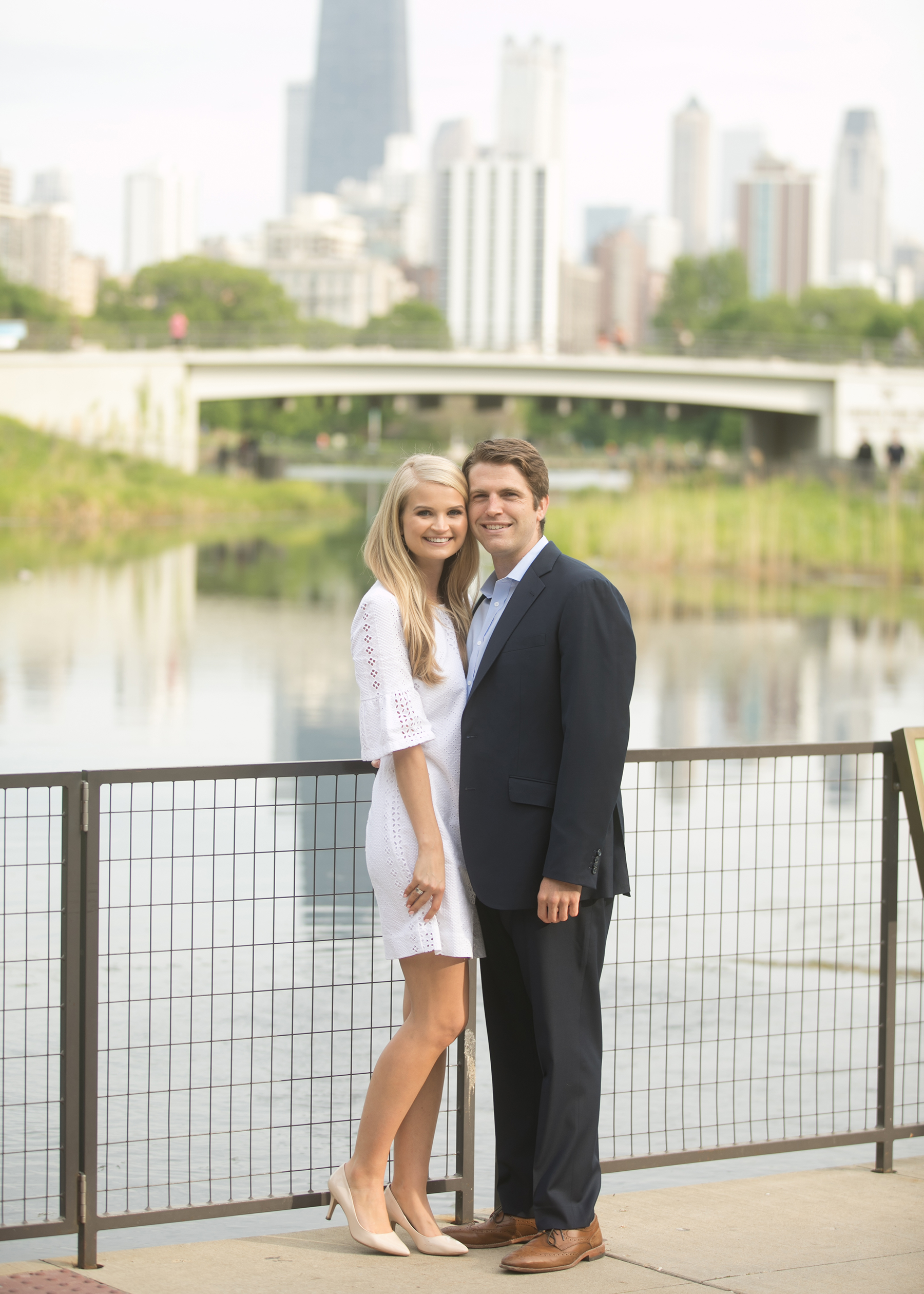 I hope you find yourself planning a trip to Chicago here soon so you can take JPT's guide with you. If all his recommendations are in line with Au Cheval's burger, I am confident you will be steered in the right direction!
DINE
BEST PIZZA
Lou Malnati's is my favorite "tourist-y" Chicago deep dish. . . but the locals go to Peaquod's for a bit better deep dish
BEST CHICAGO 'STAPLE'
Stephanie Izard's The Girl and the Goat, but she has two newer restaurants called Little Goat Diner and Duck Duck Goat
BEST BURGER
Au Cheval—expect a wait. There are a ton cocktail bars, Soho House, and cool restaurants all around so when they say "3-hour wait", go have some drinks!
BEST SANDWICH
BEST BBQ
BEST MEDITERRANEAN
Avec, but ēma is a close second.
BEST TACOS
Big Star or Antique Taco, both located in Wicker Park.
BEST "BRUNCHING"
BEST DONUTS
Stan's or Donut Vault.
BEST COCKTAILS
OTHER NOTABLES
DO
MILLENNIUM PARK
The Bean, Jay Pritzker Pavilion, Laurie Gardens
MAGNIFICENT MILE
A great few blocks of shopping along Michigan Ave.
ARCHITECTURE BOAT TOUR
Sounds dorky and touristy, but actually pretty awesome. This one is my favorite. Worst comes to worst, there's a bar on board..
JOHN HANCOCK OBSERVATION DECK (SIGNATURE ROOM ON THE 96TH FLOOR)
Awesome views during the day — I wouldn't pay to go to the top of Sears "willis" tower and do the Skydeck.. the views are better at John Hancock and free. Pro Tip: The drinks are expensive (and not the best) at the Signature Room, but worth going for a table and go take photos out the windows.. don't order. Get up and leave before you order. My favorite cocktail bar is DrumBar at the top of a boutique hotel a block away!
LAKESHORE TRAIL
Run/bike/walk!
Thank you for all the amazing suggestions, John Philp! Check out more city guides from the Risky Jackal here. 
Reader Interactions