Every week at John Cain Photography we see many ways brides and grooms personalize their wedding. Comments like, "Did you SEE the stage backdrop from last weekend?!" echo through our studio as our team sees special wedding touches for the first time.
Whether we photographed it, edited it to be perfect, found its place in the album design, or printed it—we are constantly inspired by our clients' ideas at every stage of our work.
We sometimes hear about the extra special details before the wedding to be sure they are captured. Other times, they are seamlessly integrated into the design of the event, but are so unique that they really stand out in the images.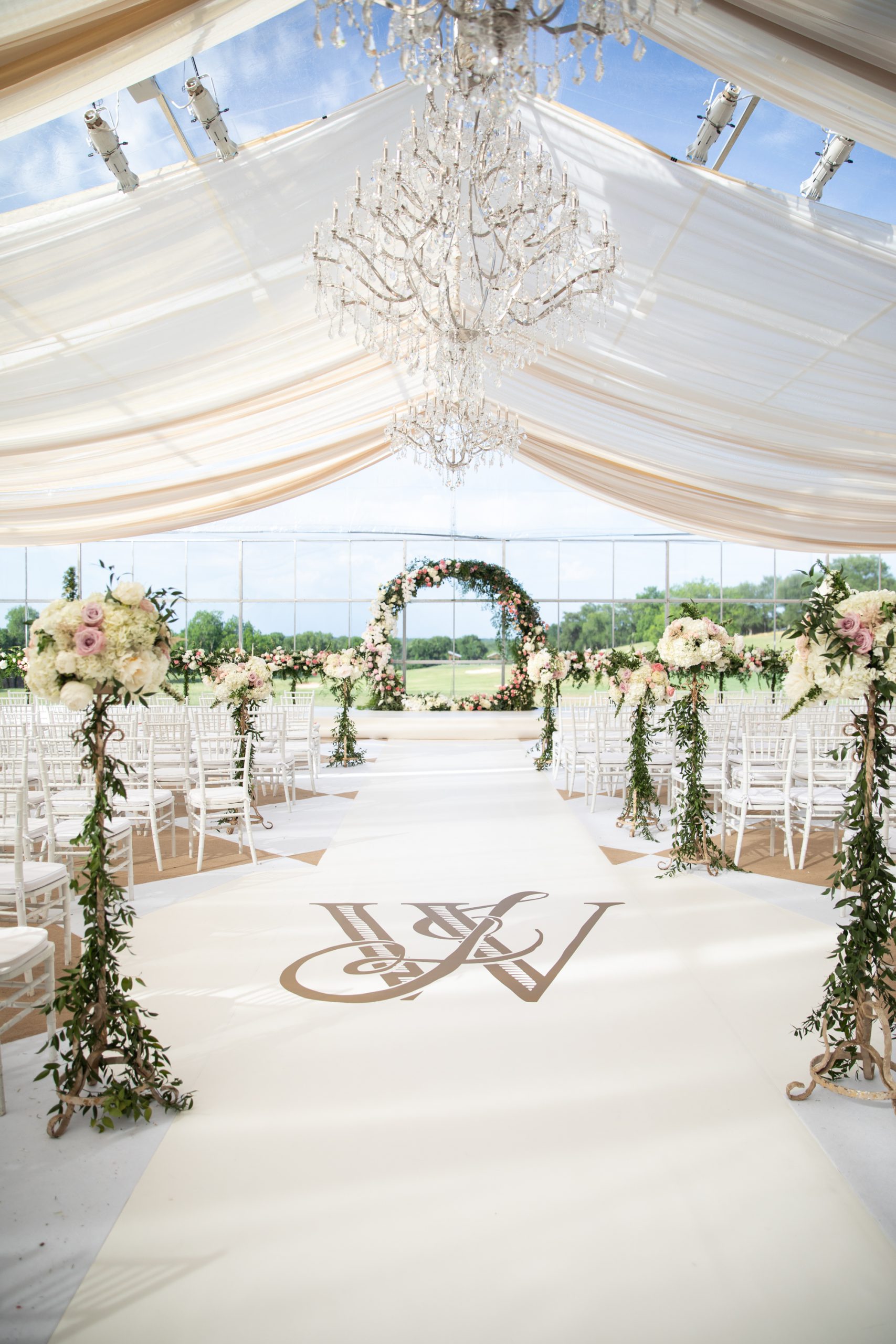 Monograms are a consistent personalization at weddings, and we love seeing how and where they're used. They're a favorite because we see them in the most intimate and personal ways like in a very special gift to parents or to their bride/groom, and then we also see them in really big fun ways with other personal details like hidden in a crest, or hand-painted on a dance floor, bar façade, or done in flowers over the entrance to the tent.
We also see the monogram often before any other design element when they're used on a  save-the-date or an invitation. In summary, we couldn't agree with Reese Weatherspoon more when she said, "If it's not moving – monogram it."
Allow us to introduce "Monogram Monday" to John Cain Everyday. Every other week we'll be sharing a monogram we've seen that really sticks out. We're eager to perpetuate the personal details we see all the time. We are also inspired by the process behind them and are excited to connect you with the artists and designers behind the monograms themselves. Do you have any all-time favorite monograms, or ways you've seen weddings personalized? If you do, we'd love to see them!
Reader Interactions