One of the most exciting aspects of the first year of marriage is settling into a new home together. Curating every last paint color and tabletop tchotchke is a labor of love, and one that yields the most satisfying, settling feeling of fondness. The art of making a 'house' a 'home' looks different for everyone, but we're hoping to inspire some shopping lists for our newlywed friends, and those soon to be wed. We've reached out to our friend and past bride, Kate Bowman of Lonestar Southern to see what five items made the transition into married living just a little more joyful. 
Sasha Nichols Champagne Bucket

– "Andrew and I received this as a wedding gift with our Shuler Studio duogram on it, and it is absolutely one of my favorite things we own! Not only is it fab for serving bubbly, but it is also my favorite way to display florals… especially hydrangeas!"  

Acrylic Book Easel

– "This acrylic book easel is such a chic way to display your wedding photo album. I love flipping it to different pages from time to time and reminiscing!"

Furbo

– "Without a doubt, Andrew's and my favorite gadget. If your new fam includes a fur baby, this is a must! We love checking in on our miniature Schnauzer Flynn throughout the day and sending him treats."

Electric Wine Opener

– "Andrew and I didn't know this was not a want but a

need

until we were gifted one our first Christmas as a married couple. Makes our favorite tradition of unwinding and catching up over the day with a glass of wine a complete breeze. Trust me!"

Shout Color Catchers

– "Not the most exciting thing in our home, but perhaps the thing that has saved me the most headaches. 🙂 Going from laundry for one to laundry for two can be quite the adjustment. Put these in your laundry room so you never have to worry about, ahem, someone's black work socks being thrown in with your load of whites!"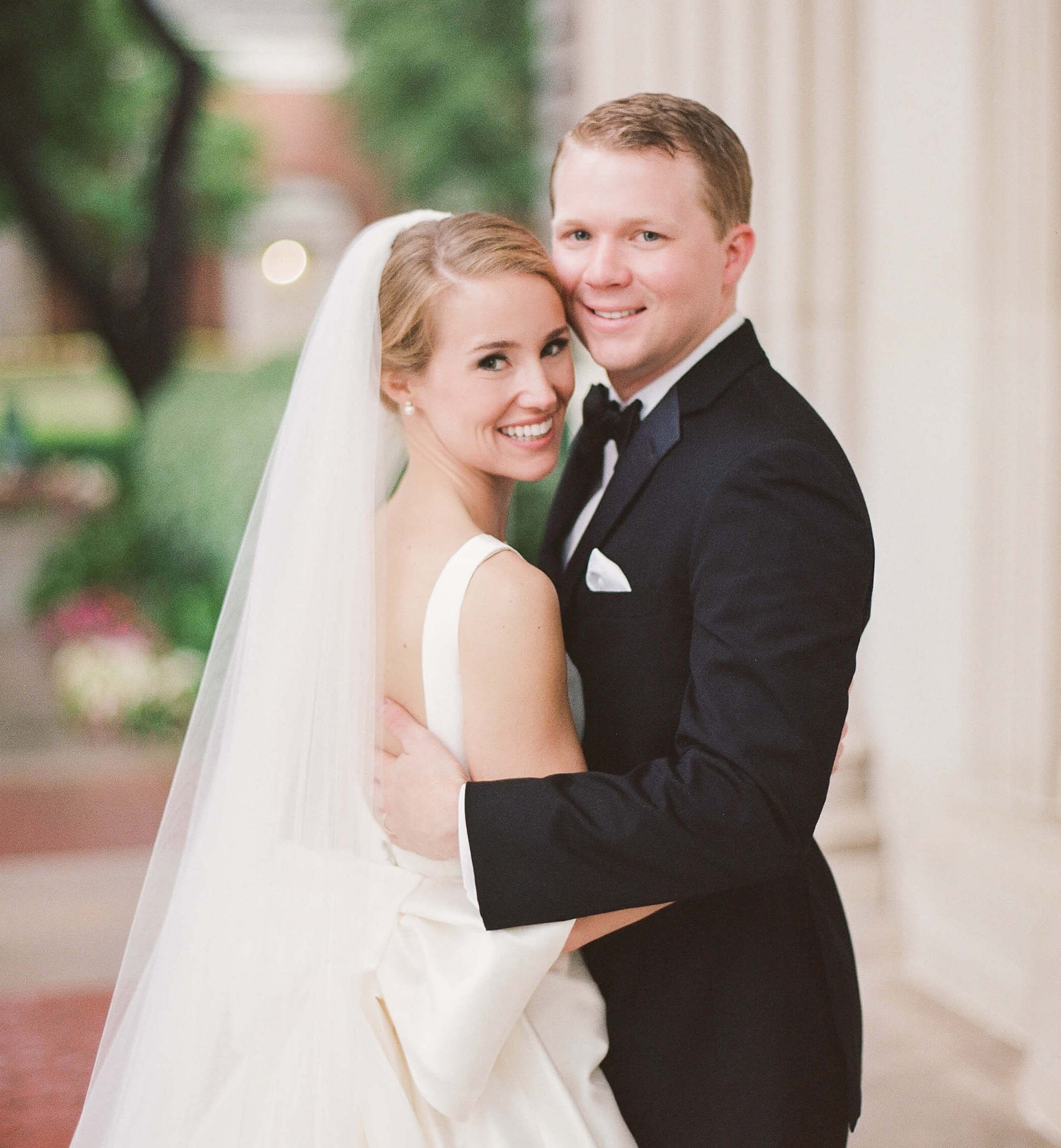 Check out more from Kate and Andrew's wedding here!
Reader Interactions