Have you seen the classic romantic comedy, "You've Got Mail"? There is a scene in that movie where Tom Hanks' character is stuck in an elevator with his current girlfriend, a woman in his building, and the doorman. While trapped, each character reflects on, "If I ever get out of here…" Well, that line has been my current mantra! I have reflected countless times what I am excited to do if I ever am able to leave home. On my short list: Escape somewhere bountiful in ocean air!
Until then, we reminisce on Melissa Rosen and Don Ayres oceanside wedding day captured by John Cain Photography at the dreamy Montage Laguna Beach just a few years back. The endless neutral hues and ocean views curb the escapism while we remain sheltered in place. Melissa also provides us with a few tips and tricks when traveling to Laguna Beach for when the time is right to escape!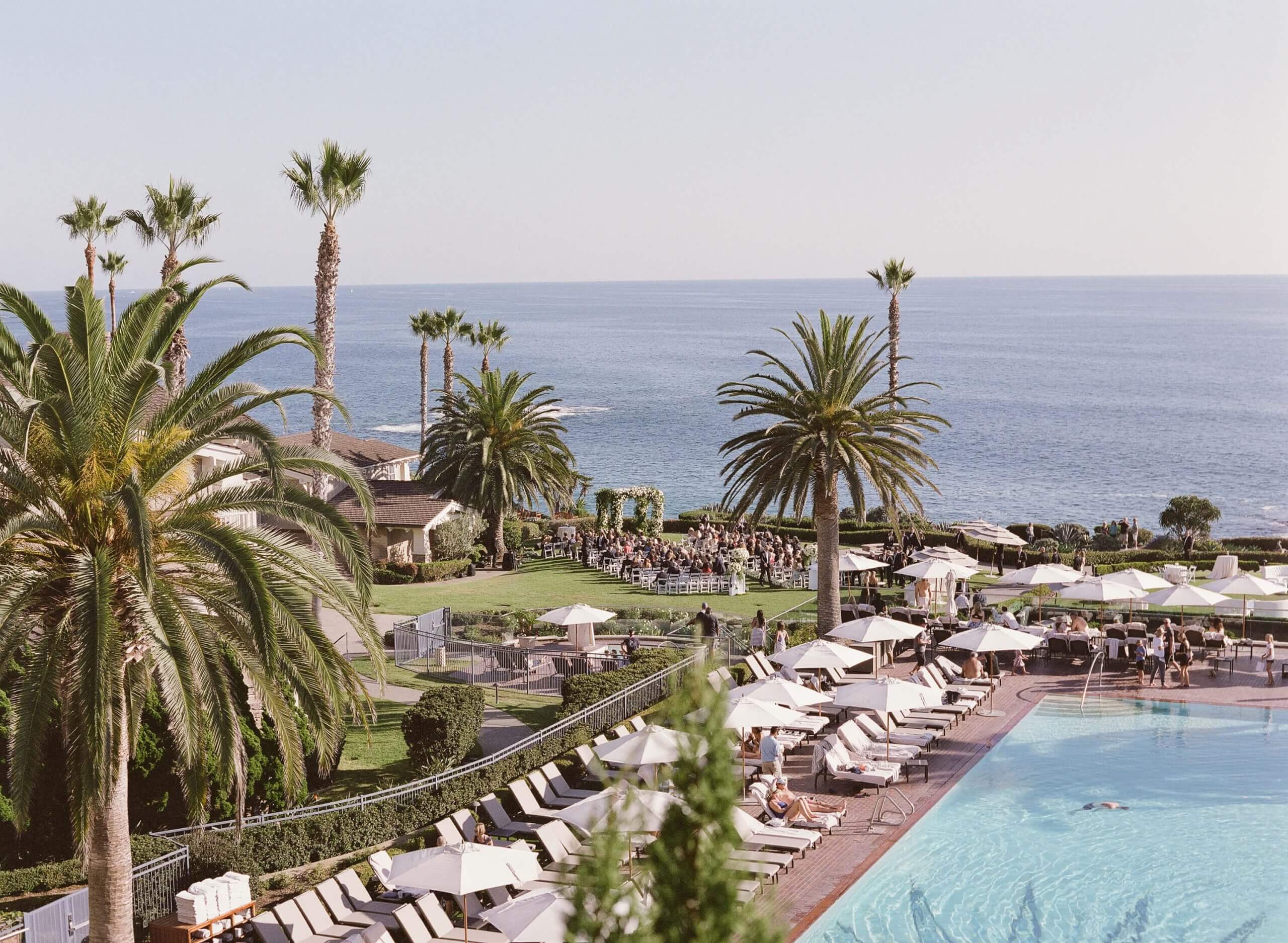 HI MELISSA! TELL US A LITTLE ABOUT WHY YOU AND DON DECIDED TO WED IN LAGUNA BEACH:
My husband grew up in Newport Beach (about 30 minutes north of Laguna) and we often visited Laguna for date nights and day trips. It is so beautiful and serene, and the Montage has always been a favorite spot for us. Though we met while studying at SMU in Dallas, I am from Florida and he is from California so we are both total "beach babies". We knew we wanted to get married overlooking the ocean and the Montage Laguna Beach is the most spectacular view in all of California—it was pretty much a no-brainer selecting the destination for our wedding. We love everything about this magical place. We now live in California and cannot wait to make so many more memories there!
WHAT ARE A FEW OF YOUR FAVORITE MEMORIES AND SENTIMENTAL TOUCHES FROM YOUR WEDDING DAY?
One of my favorite moments was riding the golf cart with John down to the beach to take pictures. I could barely walk—my heels were full of sand and we were trying to avoid getting wet from the waves, but we were so happy and carefree that nothing mattered. We were finally married and couldn't stop laughing and smiling. Catching the sunset and hiking through the sand was a moment I'll never forget. Getting dressed with my bridesmaids and family was another moment I'll treasure forever. We had so much fun reminiscing and just being together. It was so special to have all of the people you love the most in one location for a weekend. And the speeches at the rehearsal dinner and reception—we both cried the entire time. It was so touching.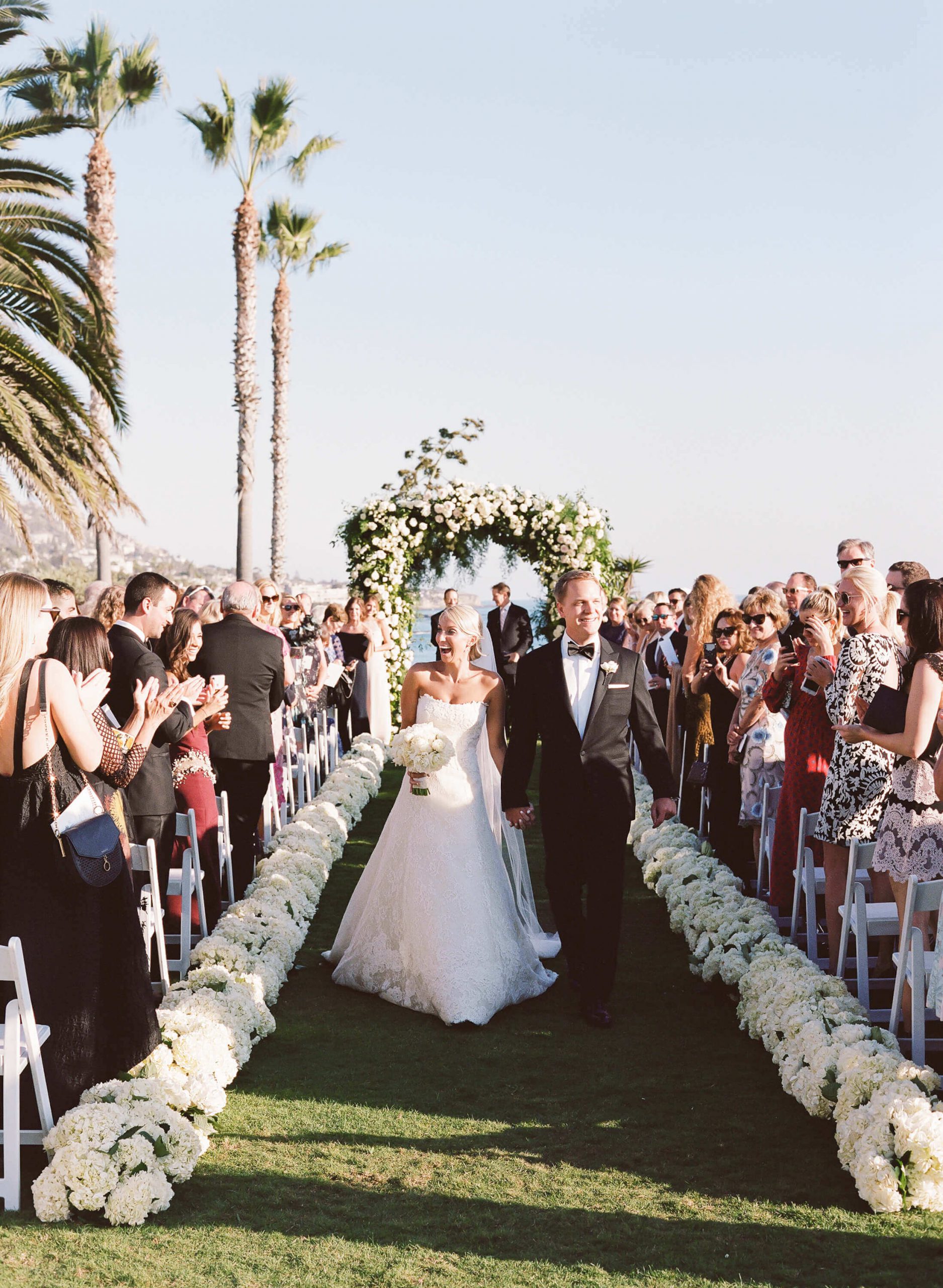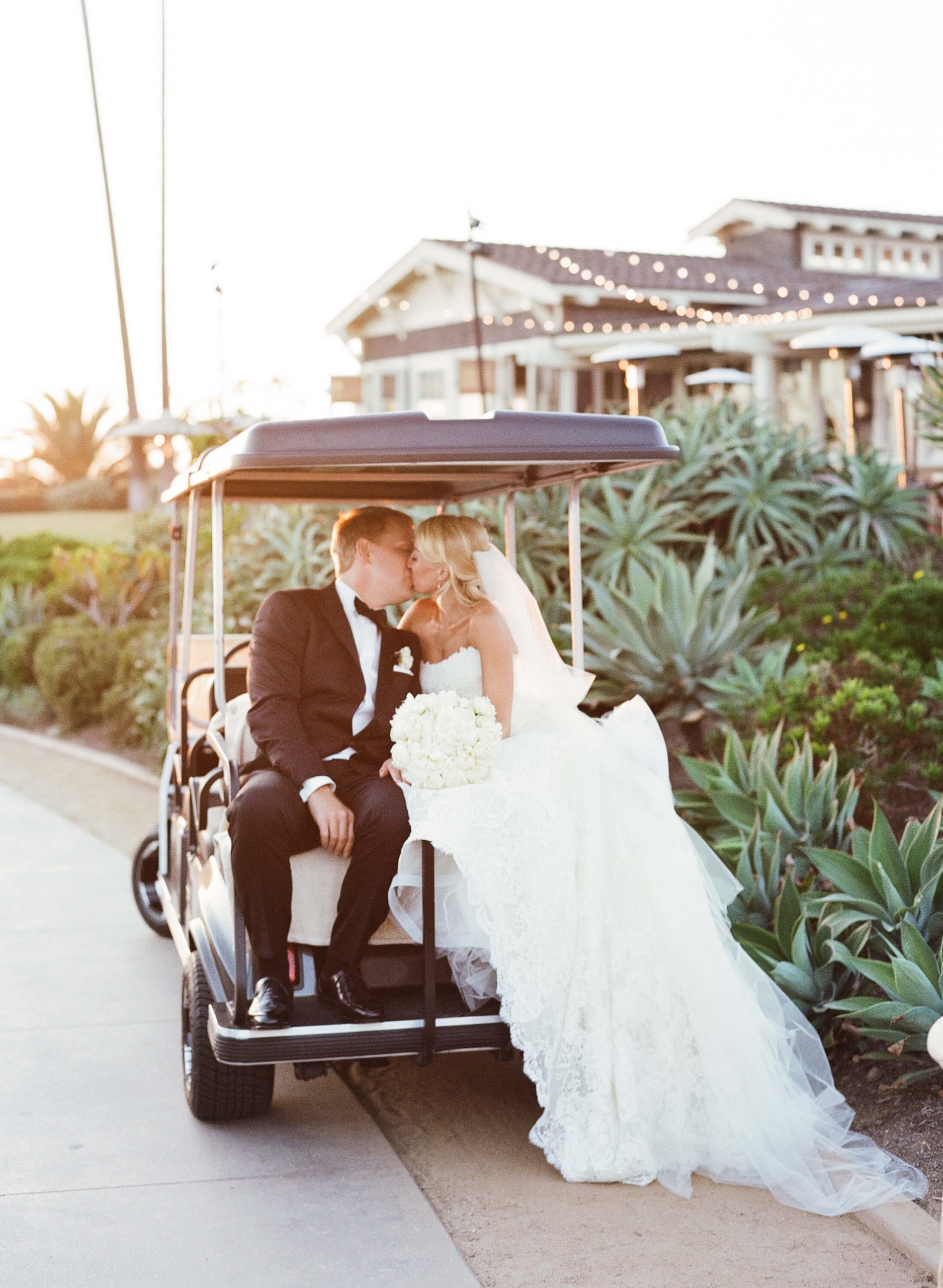 FAVORITE PLACES TO STAY IN LAGUNA BEACH:
The Montage (duh) :). The area is full of amazing airbnbs too. Cute little beach-side bungalows and inn's decorate the whole coast—you can't really go wrong with the ocean just being a few steps away. A lot of places have amazing rooftop terraces or patios to enjoy a drink and take in the views. Laguna Beach is so unique because it has everything to offer. There are fancy restaurants and shops, but also cool little artsy pockets of galleries, yoga studios, etc. It really has something for everyone.
FAVORITE PLACES TO EAT:
BEST TIME TO VISIT:
Late August and September are by far the best months in Orange County. You still experience summer weather, but with less crowds since summer vacation for most has ended!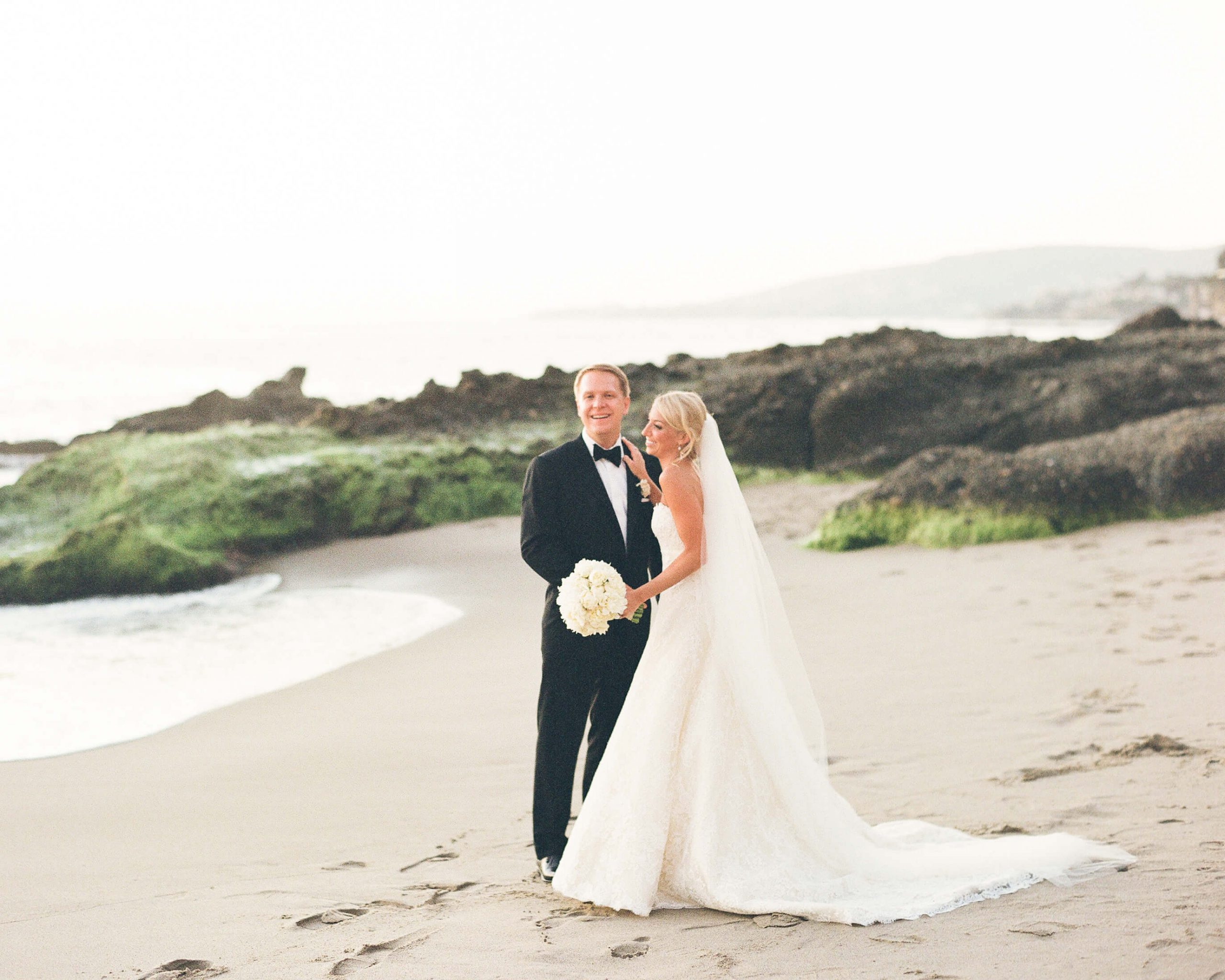 Reader Interactions