More often than not, the very first portrait we take on a wedding day is what has affectionately become known as the "PJ pic". The hours spent together, a bride with her bridesmaids, getting their makeup done and sipping champagne, are without a doubt memorable. Surrounded by her closest loved ones, a bride can't help but feel special (not to mention, pampered). Getting to capture the breezy kind of joy that these mornings bring is one of our favorite things, and it's all the more beautiful when the bridal party is perfectly coordinated!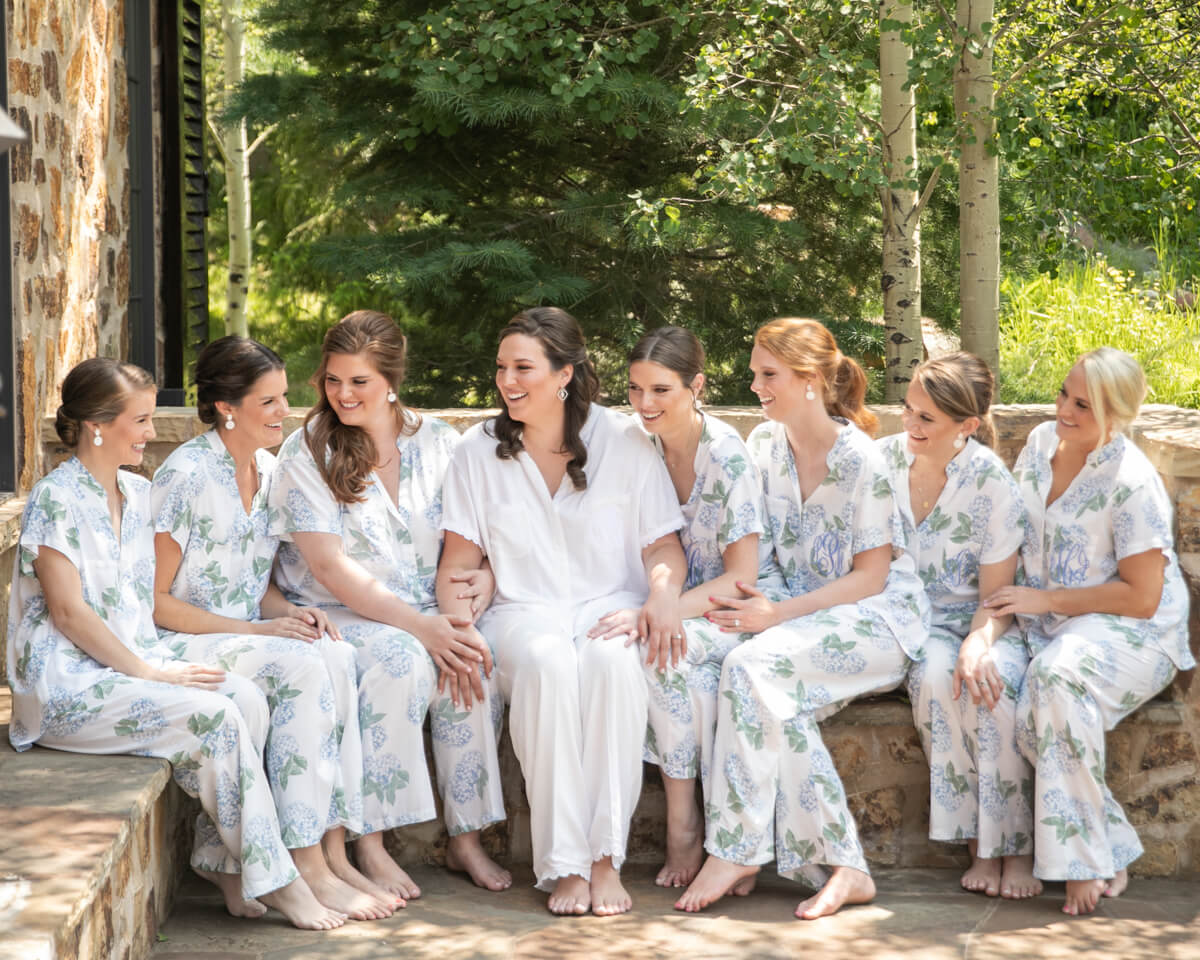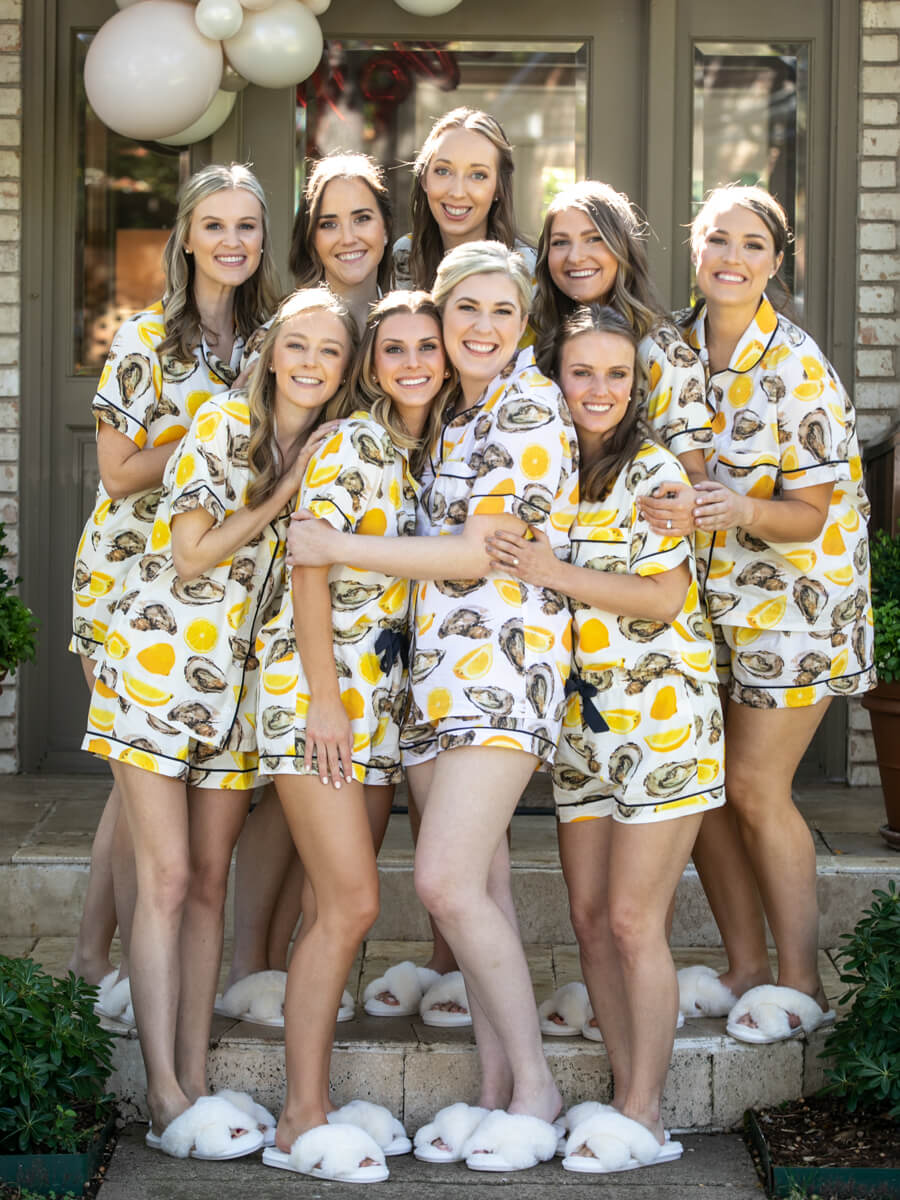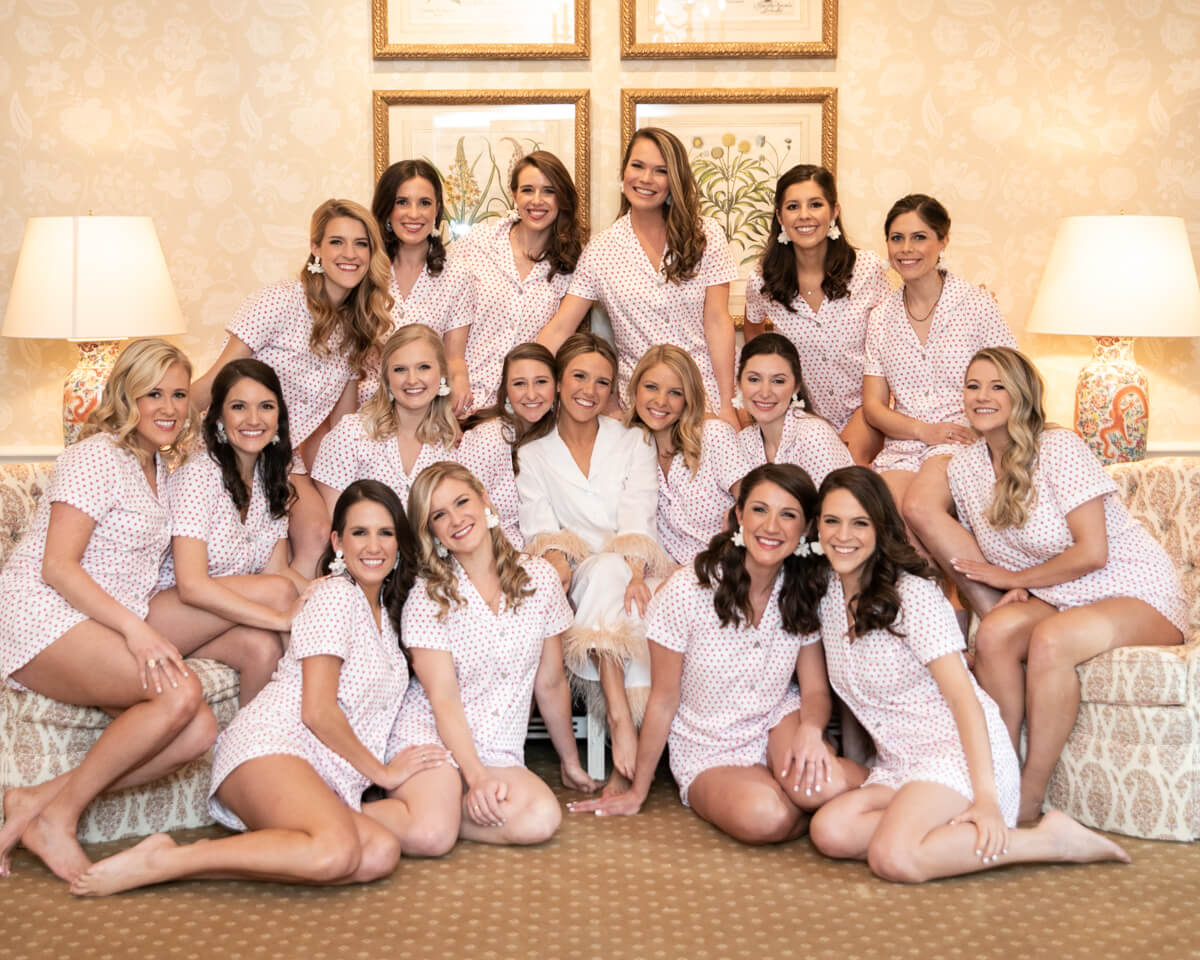 Anything from florals, to stripes, to oysters… We've seen it all with patterned pajamas! Before the gowns, the crowds, and formalities of the party, this is the time to wear something comfortable and fun, whether it's overtly meaningful or not!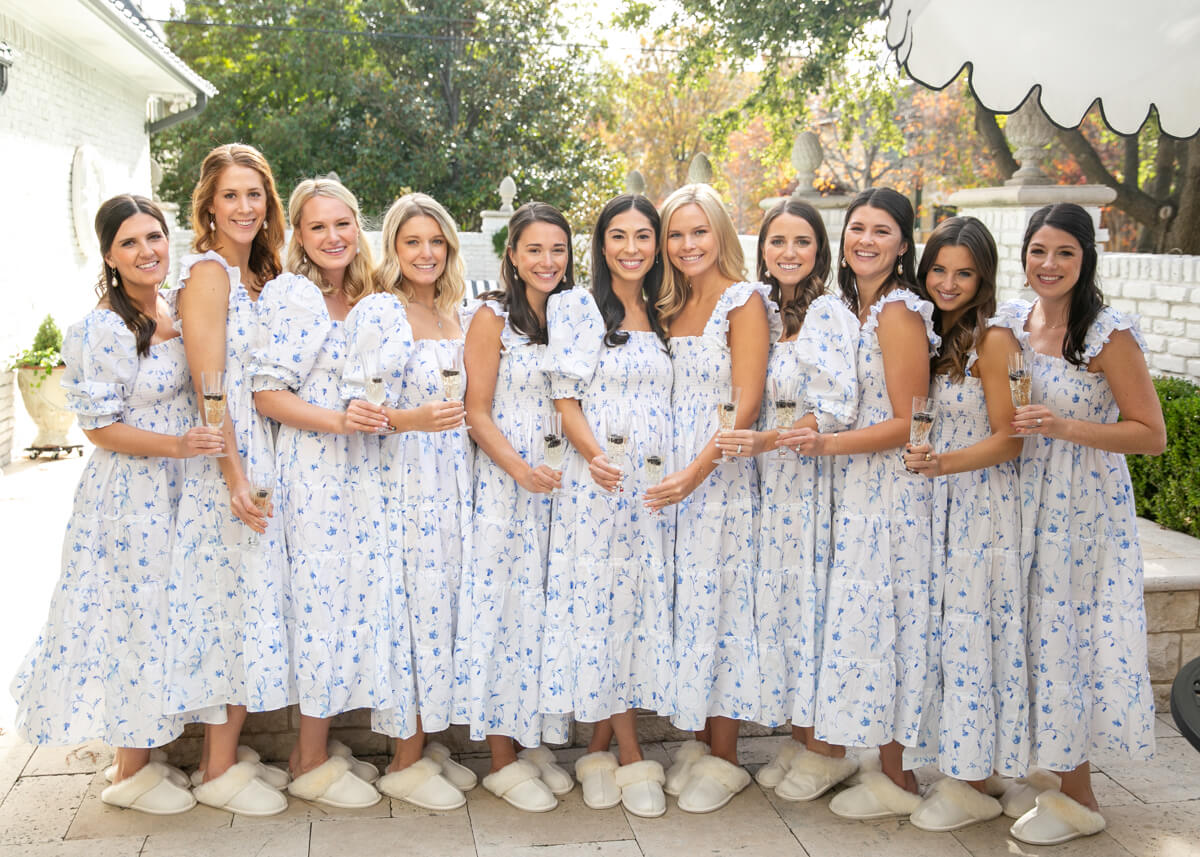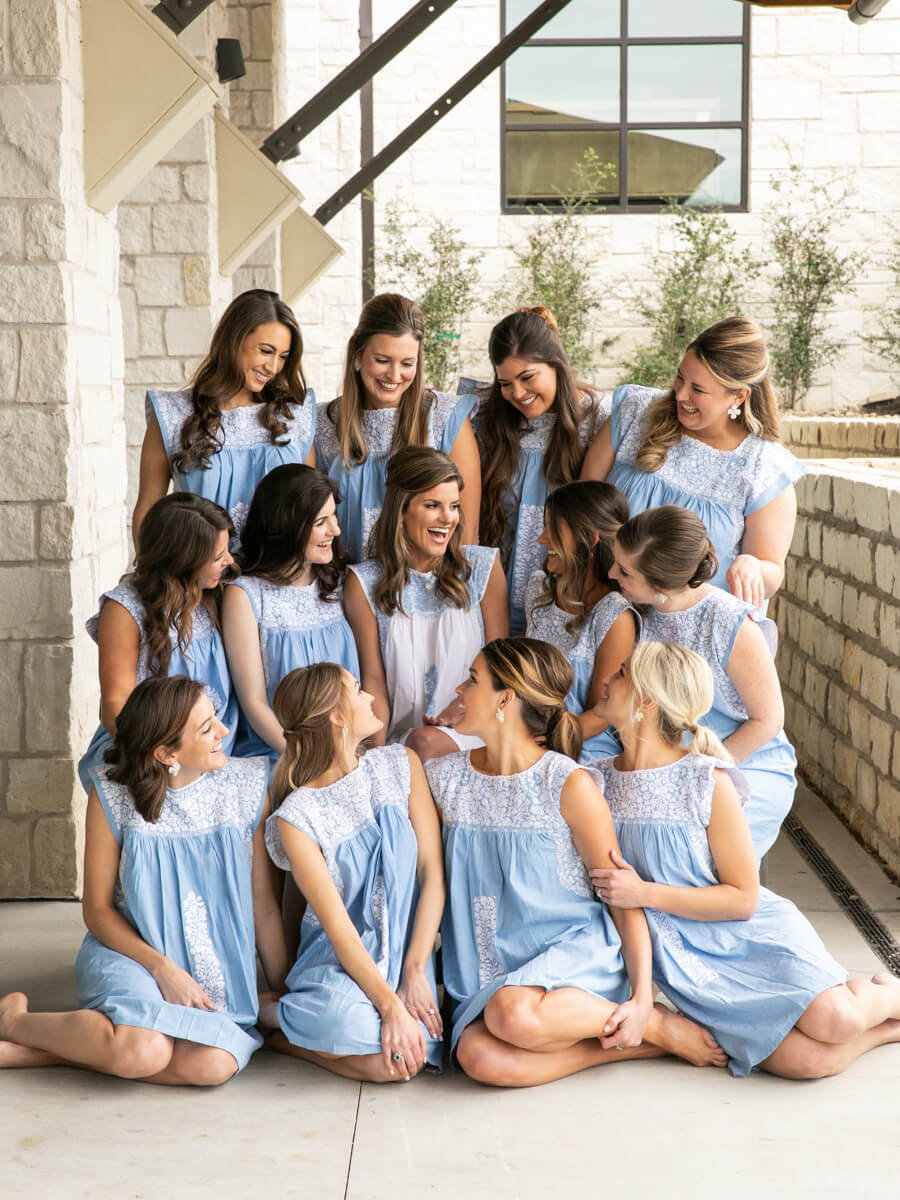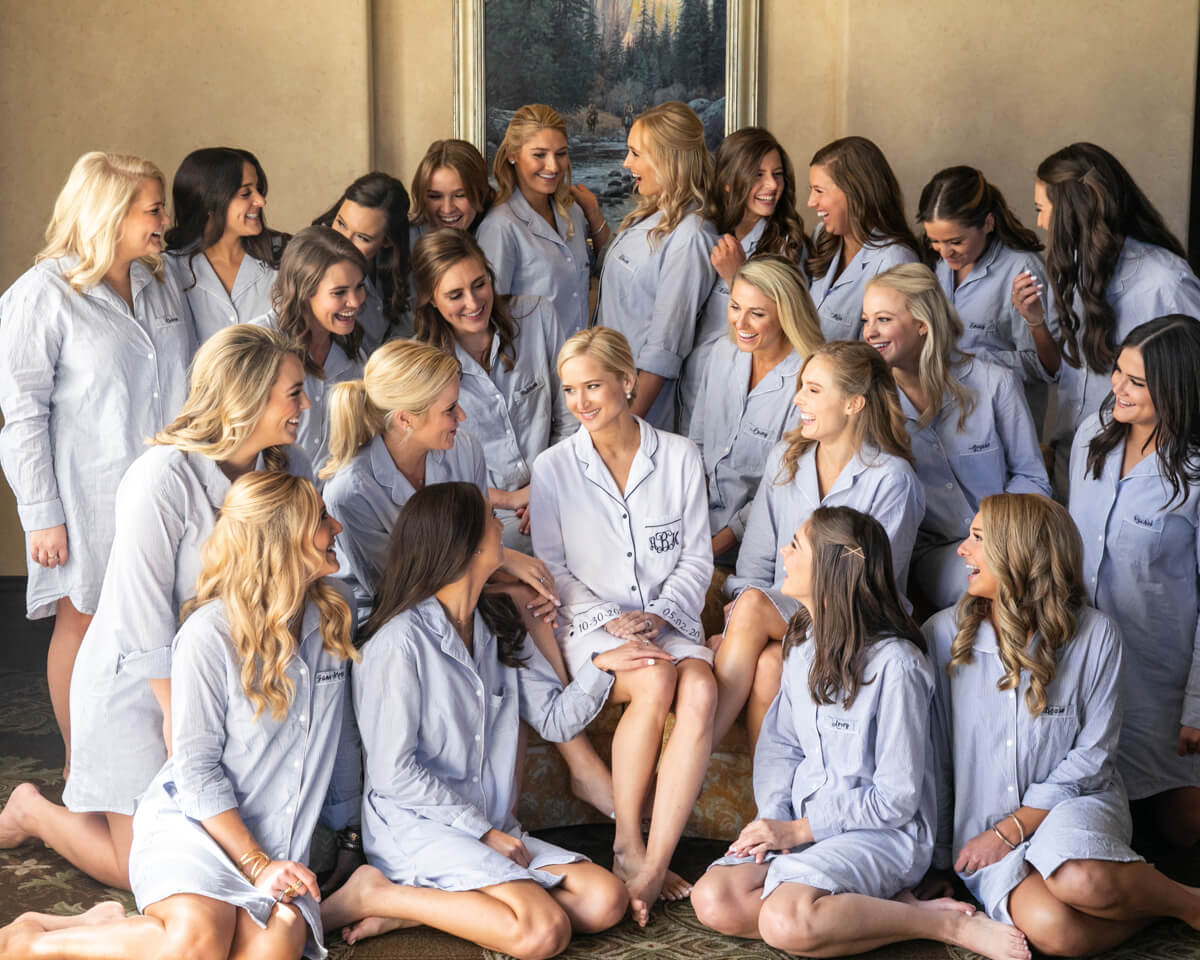 For an easy "throw and go" dress option, nightgowns are the way to go. Dallas-based Mi Golondrina is always a favorite of ours, and the Nap Dress by Hillhouse is having such a moment right now. Each is so chic, and makes for such a special gift for each bridesmaid!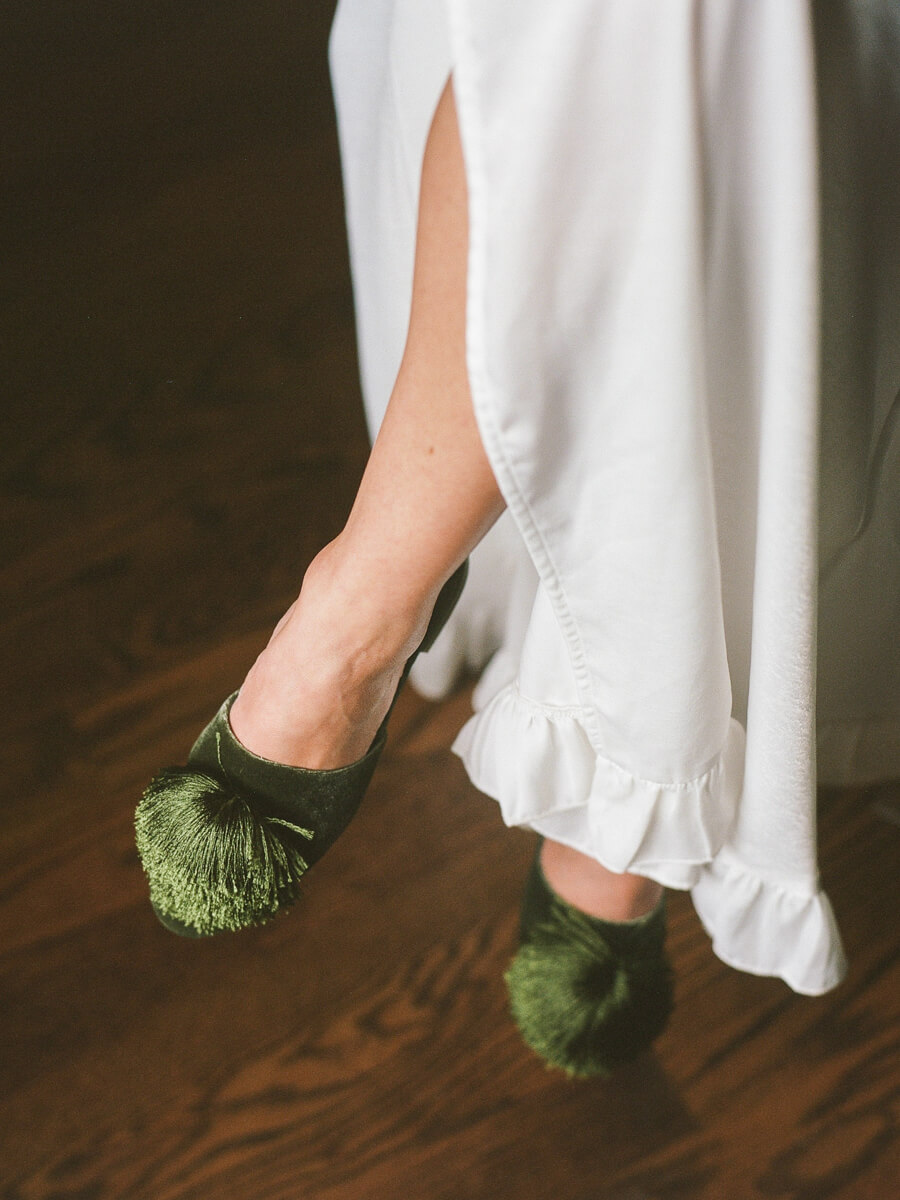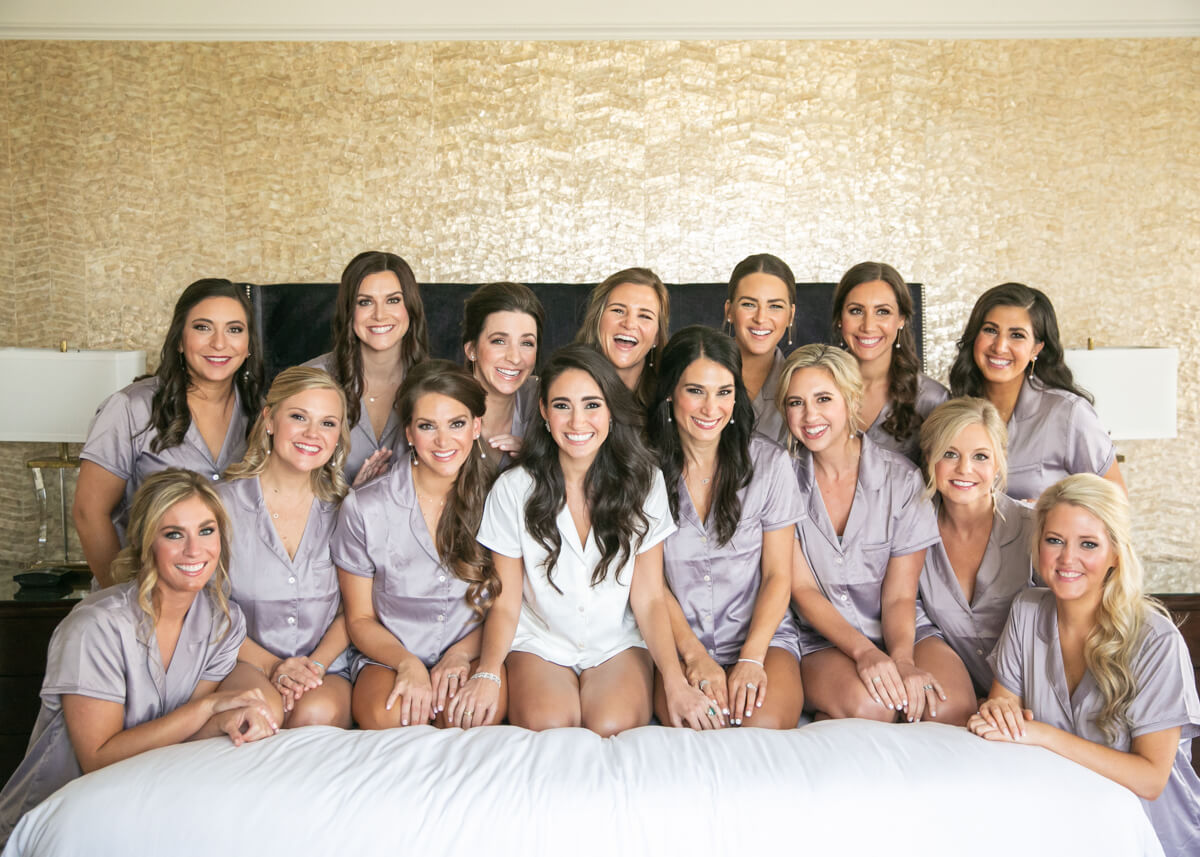 Keep it simple, but lux in a monochromatic pajama set like this linen set from Sleeper, worn on a La Jolla cliffside by Claire and her bridal party. Accessorize to set yourself apart, like Emily did with these velvet slippers from Birdies.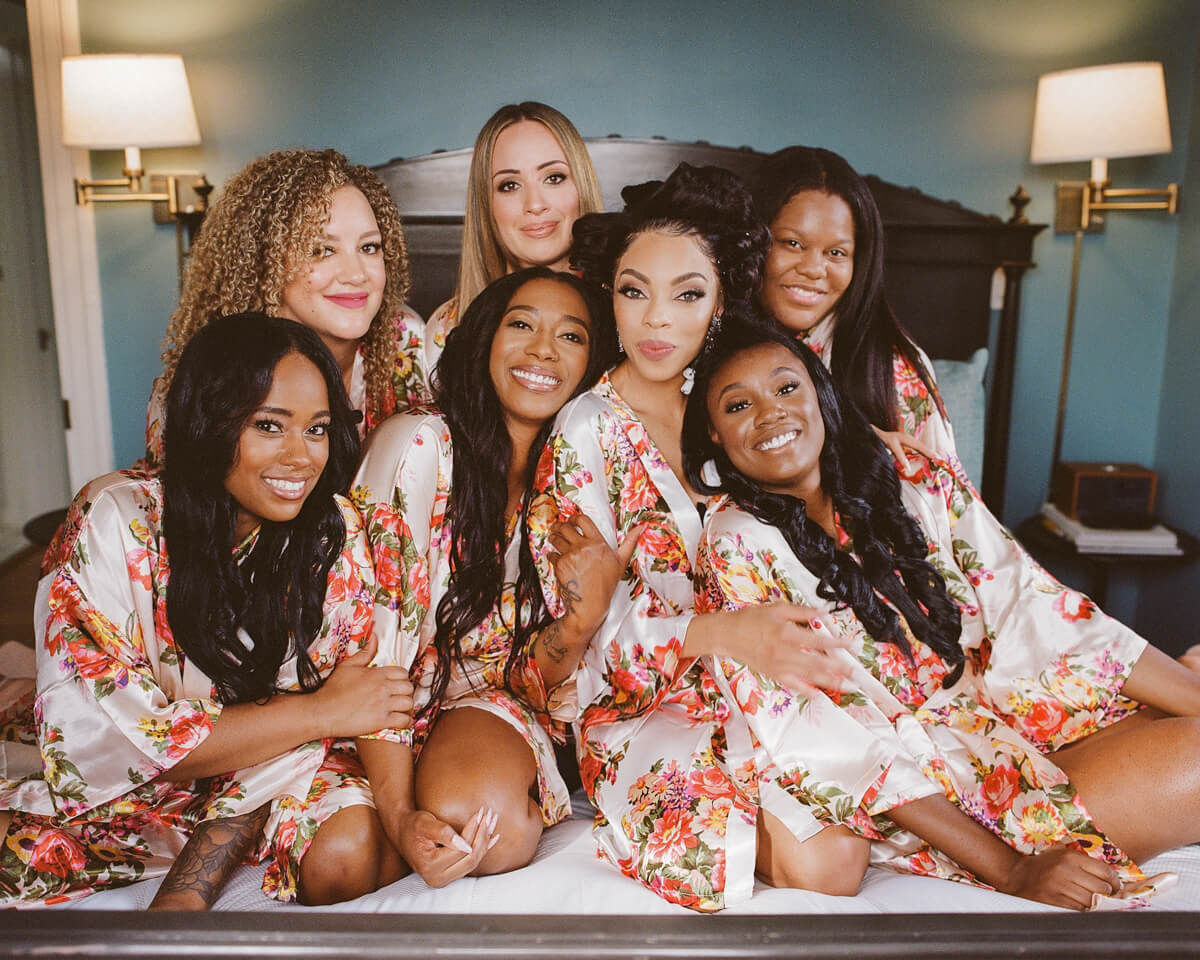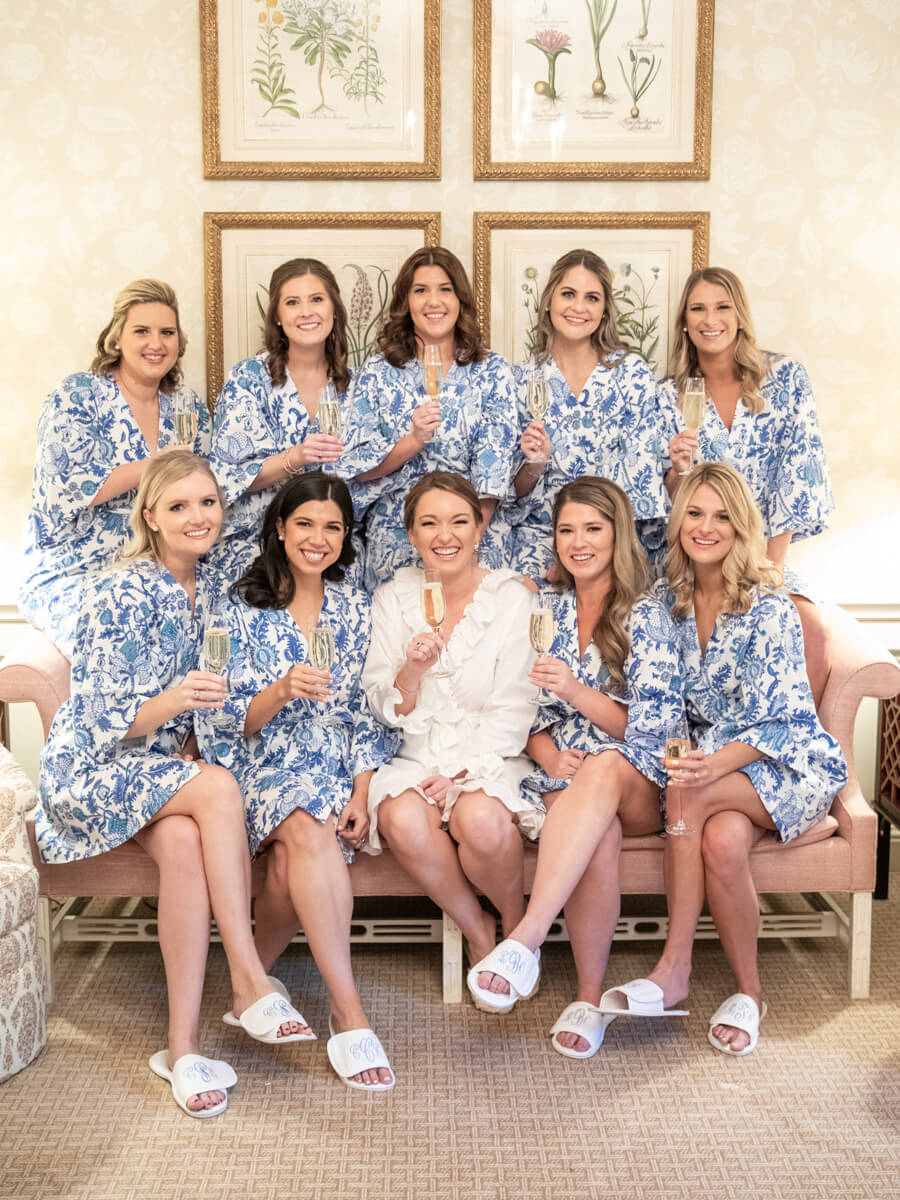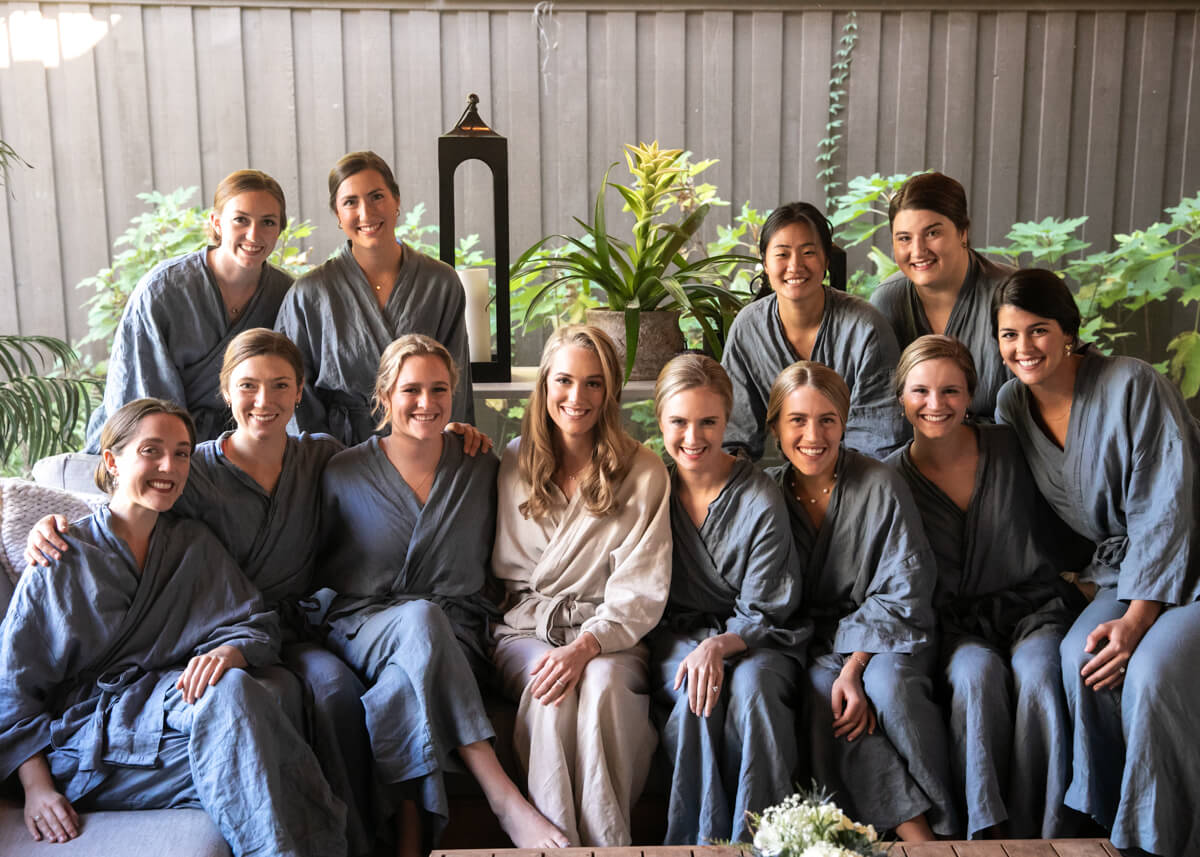 A robe is a wonderful catch all. It's flattering on everyone, won't mess up anyone's hair, and can be easily personalized and utilized far beyond wedding day! Wrap up and you're ready to go. 
No matter what you and your bridesmaids may be wearing on the morning of your wedding day, having the comfort of your loved ones is more than sufficient in securing amazing, carefree memories leading up to the greatest night of your life.
Although, spoiling your bridal party with something soft and cute sure doesn't hurt!
Reader Interactions