The 'first kiss' seals the deal, but the second kiss, usually at the end of the ceremony aisle, may be one of our favorite wedding moments! Before a bride and groom fully exit the ceremony aisle, they usually stop for a kiss and dip once more. Like a crescendo, it's usually more expressive than the last and the smiles carry the couple out the chapel doors. The authenticity and somewhat unplanned nature of this moment makes it special and significant!
From a second kiss mid-aisle to an iconic dip at the end of the aisle, this moment is not to be missed! We hope you enjoy reminiscing on a few favorites from weddings past!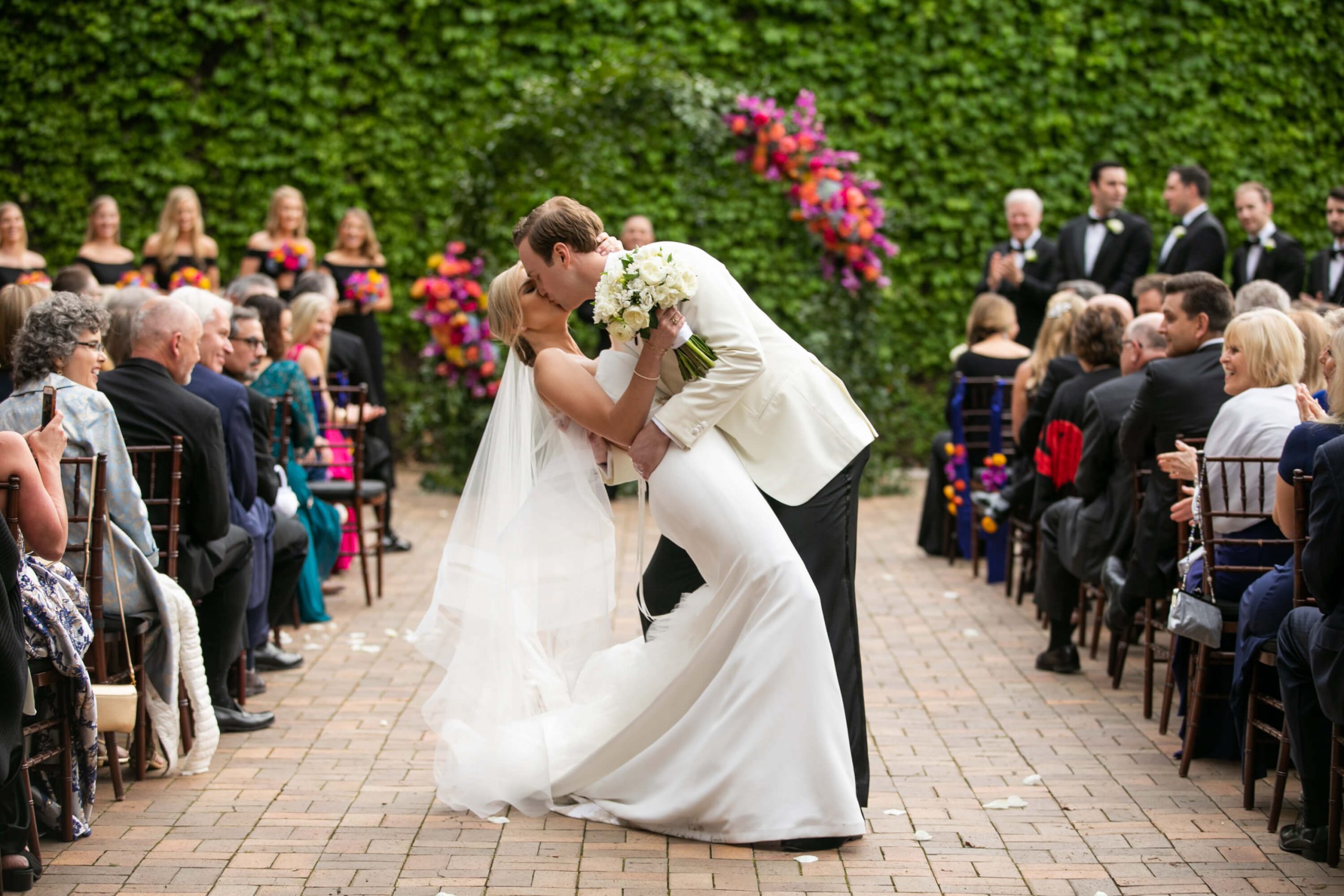 For more wedding inspiration, click here.