The other day I was joking with my friend about how I fully anticipate eating several pieces of wedding cake at my wedding. A good dinner is easy to come by on any day, but a wedding cake is so unique to the celebration that one must indulge when the opportunity presents itself!
I absolutely love the staple wedding detail that the wedding cake has become. It offers definitive insight into the wedding's aesthetic and often incorporates, and even highlights, the entire celebration's style. They are frequently focal points that give all of the guests something to look forward to at the party. Cakes can provide such fun or stature to the party, and I always love seeing how the bride interprets the detail and uses it in her reception. For some it's the main spectacle, the creme de la creme of it all. While for others, it's an understated, yet elegant detail that is there for sweet indulgence later on in the evening.
Of all the well-thought out details that make up a wedding, the cake is guaranteed to make it sweet and put a smile on your face.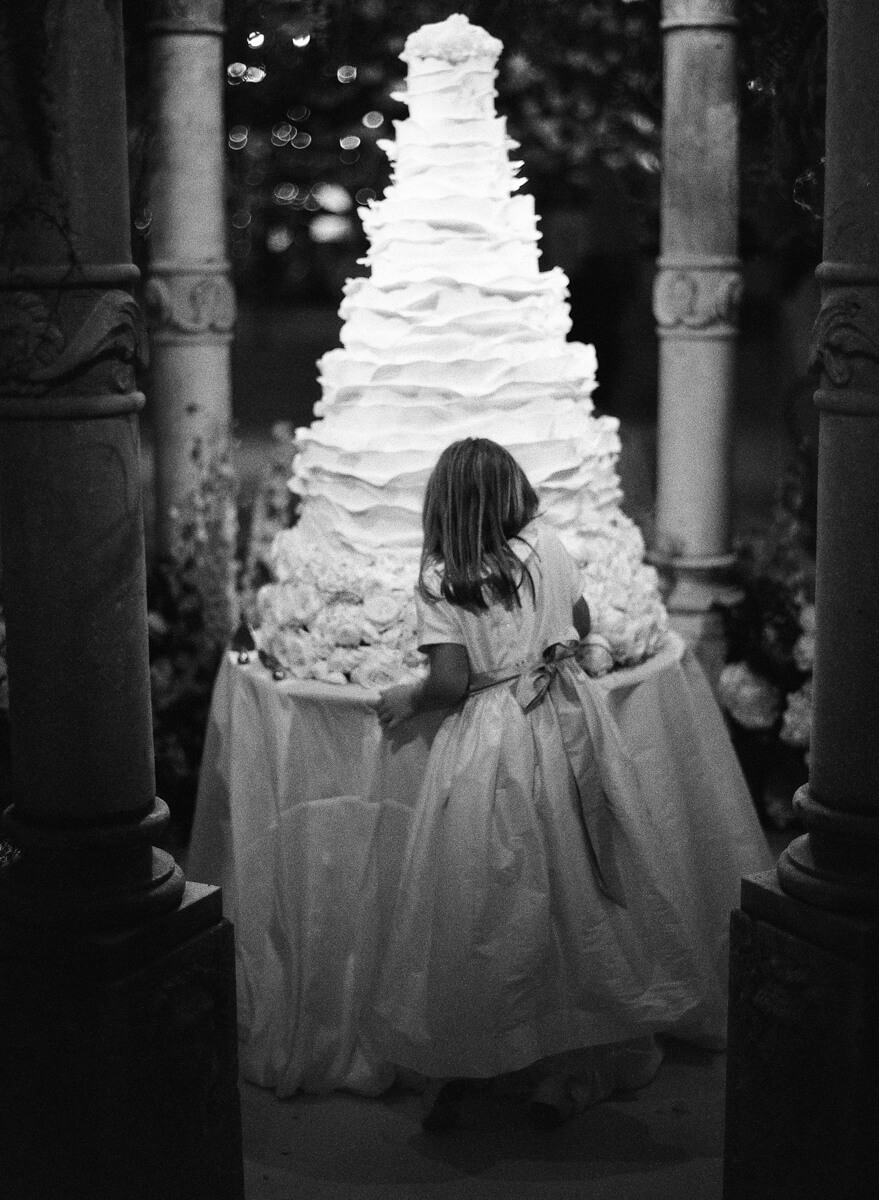 Reader Interactions