Maybe it's just me, but all of the time spent at home this year has inspired me to add new life to certain corners and bring fresh decor and details to spruce things up a bit! I love finding new trinkets that can change the entire feel of a room so easily and elevate its feel with just one new addition. My latest obsession in my redecorating craze has been coffee table books! They vary so greatly in their content and design and can be utilized for so many different purposes.
Today, Christina Dandar of The Potted Boxwood is giving us a glimpse into some of her favorite coffee tables books and tips for styling them all around your house! We knew that The Potted Boxwood's would be the perfect person to consult because of her timeless style and chic eye. 
When starting a coffee table book collection, which are ones you think are best to buy first to start off with?
I would start with designers or tastemakers that truly inspire you. I personally started with books from Charlotte Moss, Vogue Living, Lee Radziwill, and Aerin Lauder.
Which book was your first big purchase?
Charlotte Moss, A Flair for Living. Her design is timeless, relevant, and full of sophisticated warmth.
Which book is your favorite?
It is hard to pick just one, so how about two?
For content, I love How they Decorated by P. Gaye Tapp. She gracefully directs some of the most fantastically chic homes of twentieth century tastemakers.
For the best looking book to rest on your coffee table, Beige is Not a Color by Carlos Mota. The cover is a glimpse of a beautiful chinoiserie print and the pages of the book shimmer in chic red.
How long has it taken you to curate the collection you have today?
Well over 10 years. I always buy to see what will catch my eye to cultivate a fresh blog post. Sometimes I notice the way a vignette is laid out or plates are displayed. That can quickly put me down a rabbit hole into investigating the history or current trend behind it.
I would be remiss if I didn't add in the past few years publishers and designers reach out and send me books to review. It forces me to truly dig deep into design and helps me add to my abundant collection! It is so much fun to share the latest finds with my followers.
What book do you not currently own that you are dying to add to your collection?
I am very excited about some of the books about to be released. More Beautiful by Mark D. Sikes. His design embodies all things chic and timeless. Another great book coming out is Rattan by Lulu Lytle. It takes you through the luxury look of the natural rattan material.
Where in Dallas is a good place to shop for these books? Where do you get most of yours from?
Nicholson Hardie has a fantastic collection of books, as well as beautiful housewares and gorgeous garden finds! Madison in Highland Park Village has an exquisite collection too!
I tend to buy most of mine from Amazon- fast and easy!
Are there any books in your collection that you have read from cover to cover?
I truly have read them all cover to cover! I frequently refer to books by  Aerin Lauder, James Farmer, Charlotte Moss, Julia Reed, and Carolyne Roehm. Those are in my very top rotation are full of fabulous tips for style and entertaining! Entertaining At Home by Rhonda Carman is a treasure trove of recipes  and hostess tips from a plethora of noteworthy tastemakers.
What notes would you give to anyone who is trying to figure out how to style their books at their home?
First off, I believe bookshelves have become overly styled these days. Often I go into people's homes and there are no books on their bookshelves- just trinkets. We need to bring the books back to the shelves!
I use my books as a creative resource, just as much as I use them to decorate a space. A lamp is too short on the bedside table, put coffee table books underneath! A flower arrangement on the coffee table needs more height, add some books underneath. They are multipurpose! I tend to do stacks of three books- never more.
Is there a favorite brand or designer whose latest book you always make sure to have in your collection?
All those listed in my cover-to-cover question!
What is one book that you constantly draw inspiration from?
Assouline's book on Lee Radziwill. Her flawless eye and flair for timeless interiors and fashion is a great reminder to keep it classic.
Which genre of coffee table books do you prefer – design, fashion, travel, or photography?
Design. It is all encompassing. Seeing into people's homes tends to be the ultimate reflection of their fashion, travel, and the lens in which they view the world.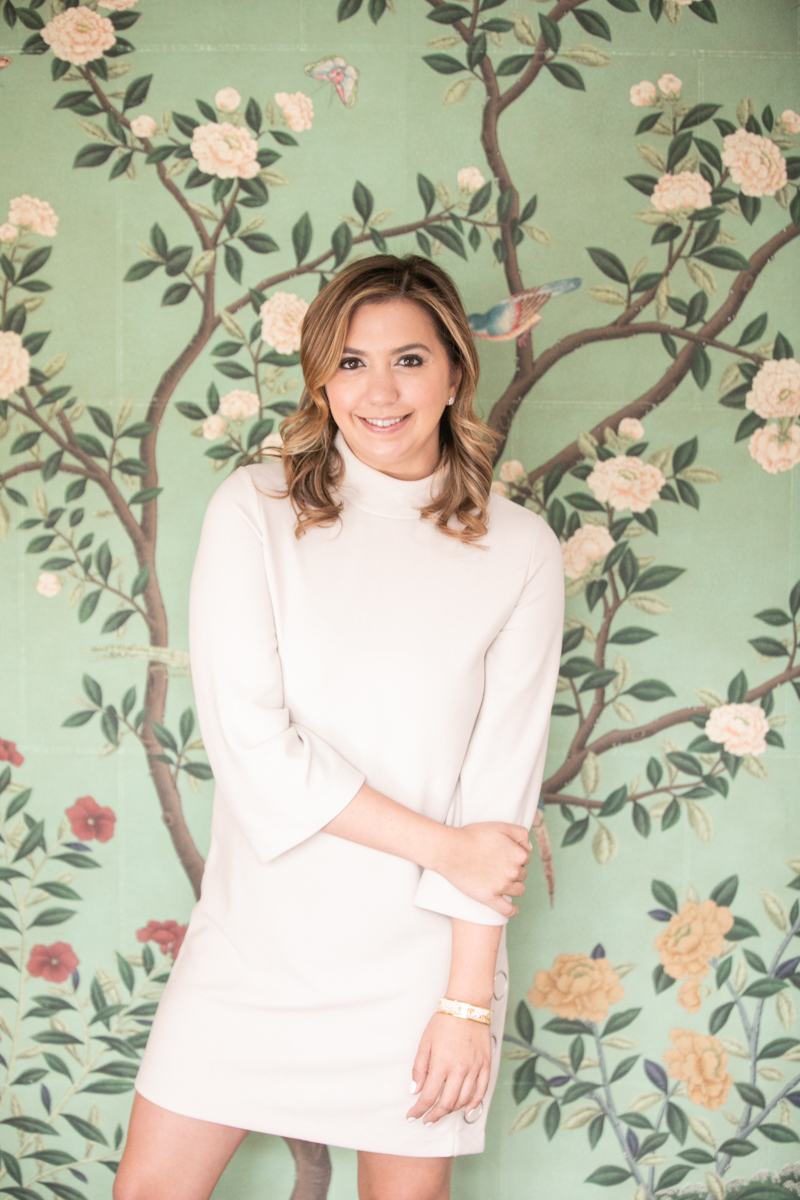 We hope you feel inspired by Christina and her tips and tricks for styling these books! Make sure you are following along on her Instagram @thepottedboxwood as she continues to seek out all things #chicinDallas!
Reader Interactions