katiemhaack
St. Simons is the home to barrier island beaches, historical sites and unbeatable views. It's no wonder why Katie and Greyson chose this charming spot for their engagement portraits! Their shoot started under the stunning draped moss of the oak trees. Katie and Greyson's pup Bean even joined in on the fun! 
After a stroll under the oaks, Katie and Greyson took a beautiful wooden Elko boat out along the water's edge. The adirondack styled Frederica Boathouse served as a flawless backdrop for portraits. As they cruised on the lake, it looked like a scene out of the Notebook. Que the swans! 
Back on land, Katie and Greyson headed for the beach. A walk along the sand and photos on the shoreline were the perfect way to finish their session as the sun began to set. Stunning scenery and an amazing couple, we're counting down the days until these two to tie the knot on September 9th!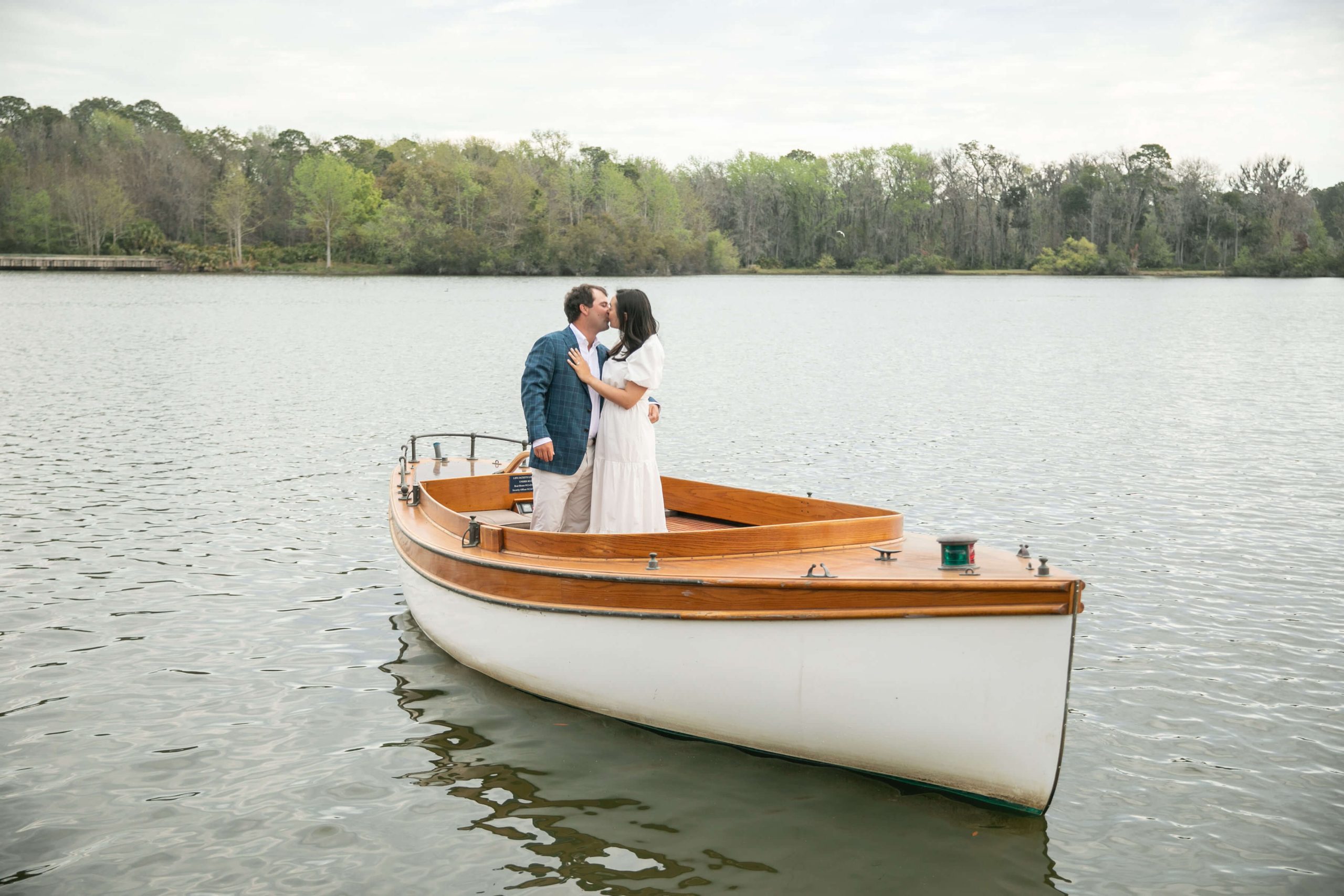 Reader Interactions