Gift in a way that creates an experience that adds meaning and connection to your destination. Your guests are making themselves open to loving your destination just as much as you do by traveling with you. Your privilege is showing them just how special and worthwhile their time spent will be.
Wherever you host your wedding, consider what might make for a perfect gift locally, on any scale from a welcome amenity item for all guests to what you especially give to your bridesmaids and groomsmen or parents.
The mountains beg for unique gifting. One incredibly fun example of this hospitality is just steps away from the base of Ajax Mountain in Aspen at Kemo Sabe. Expert for personliazed gifting and their brand general manager, Wendy Kunkle, has created experiences for an array of visitors, but shared that one gesture in particular left a mark for the guests: a custom hat for each member of the wedding party.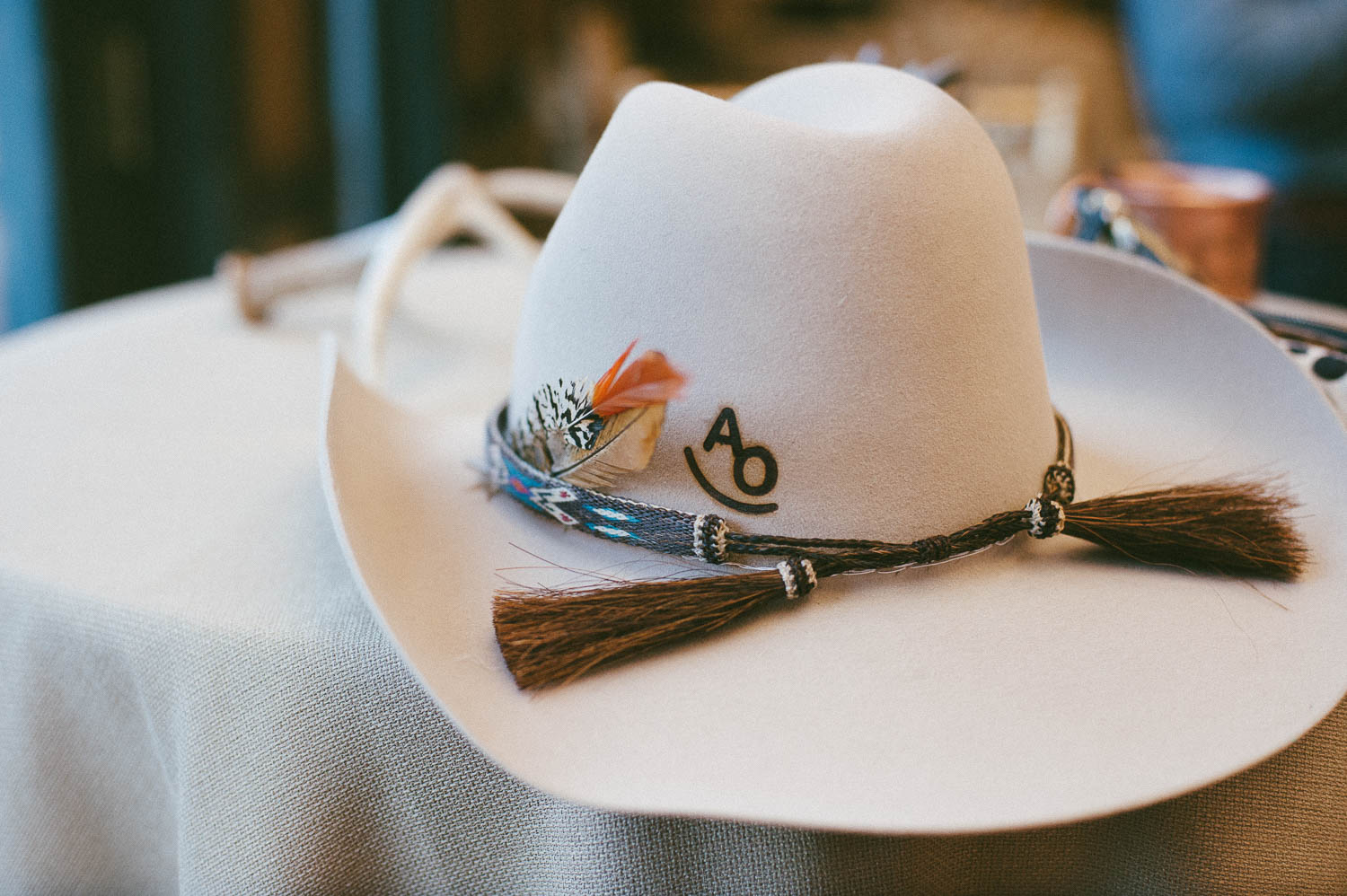 "We tweaked the hat for each person," says Kunkle. "It was so personal, from how we cut and curled the brim, what shape the hat took and which hatband they picked—so by the time they left, the final product looked completely different."
Such thoughtfulness can be material or immaterial. You might consider a lesson in a skill specific to your locale. Salsa dancing in Miami. Learning to tie a lure in Bozeman, Montana. A tequila tasting guided by a tequilier to showcase subtle differences in varieties in México.
"IT WAS SO PERSONAL, FROM HOW WE CUT AND CURLED THE BRIM, WHAT SHAPE THE HAT TOOK AND WHICH HATBAND THEY PICKED—SO BY THE TIME THEY LEFT, THE FINAL PRODUCT LOOKED COMPLETELY DIFFERENT."
Or, perhaps an experience itself is the present, such as a trail ride, guided running tour or sunset boat cruise.
Regardless of the gift, consider how the recipient might receive it. After clients—especially ones that initially state that they look bad in hats—leave the Kemo Sabe store, Kunkle says they're often transformed.
"You can see it when they walk around wearing that hat. They're strutting with far more swagger than they had coming in."
Credits
Written

Brooke Morton

Photography

Name Goeshere

Featured

Wedding Collective