The national holiday for celebrating love and romance is just one week away! You, like me, may have the bar set quite high for romantic gestures due to decades of romantic comedies so Valentine's Day can be tricky. For the gift-lover, you may hope for "a really embarrassing display of white roses" at the office thanks to Matthew McConaughey in How to Lose a Guy in 10 Days. If acts of service speaks to you, a Heath Ledger-like ballad lip-sung from the bleachers may be more of your fantasy. I'd be remiss if I didn't mention the epic backdoor Tiffany's entrance to pick out the perfect diamond like Patrick Dempsey in Sweet Home Alabama. For me though, nothing tops good old-fashioned quality time which means this Valentine's Day I am excited for date night—and by date night, I do mean a surprise boat ride through hundreds of beautiful white geese and getting caught in the rain circa Ryan Gosling 2004. Is this too much to ask?
To assist the helpless gentleman taking me on a date in Dallas February 14 (thank you Husband), I curated a list of romantic date night destinations. Please enjoy, and let me know if something wonderful has been left off!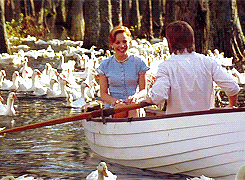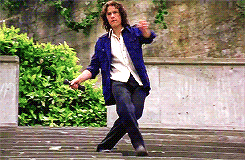 The Staple
Why: You can never go wrong with this French bistro—the intimate setting, the candlelight, the boxwoods, the Cajun Chicken, need I go on?
4514 Travis St, #124, Dallas, TX 75205
The Usual
Why: It's usually on every date night suggestion list, but it truly makes everyone happy.
4217 Oak Lawn Ave, Dallas, TX 75219
(214) 219-2201
The Dinner with a View
Five Sixty Restaurant at Reunion Tower
Why: Seems very Dallas-y yet rarely on the list of options. Why not visit for a special occasion?
300 Reunion Blvd East, Dallas, TX 75207
(214) 712-7040
The Same, but Different
Why: We go here all too often, but typically for the restaurant's oyster and martini happy hour. An elevated date to this neighborhood joint would be a delight—I have always wondered if the seafood tower is worth the splurge.
4448 Lovers Lane, Dallas, TX 75225
214-583-2255
The Most Romantic Option
Why: This room is stunning and makes you feel you should be dressed in a long slip dress and a canary diamond. Also to note, the menu and champagne are impressive.
1321 Commerce Street, Dallas, Texas 75202
214-742-8200
The Game Night
Why: Nothing makes me happier than a low-key evening of gin rummy. Pick a picnic table outside, bring a deck of cards, and order a pitcher and cheeseboard for the ultimate low-key but quality evening.
2847 North Henderson Avenue, Dallas, TX  75206
214-821-1880
The Lady and the Tramp Date
Saint Rocco's New York Italian
Why: Dine at this Trinity Grove's eatery for "chocolates and champagne" with one of the best Dallas views for sunset.
3011 Gulden Lane, #Suite 100, Dallas, TX 75212
The Staycation
Why: I highly recommend the Mansion Restaurant, but while you're there, stay the evening at one of Dallas' most beautiful hotels and wedding venues. Did you get married at the Mansion? Even better!
2821 Turtle Creek Blvd., Dallas, TX 75219
214-559-2100