Not all heroes wear capes, but they do carry trains! Haylie Jackson of Haylie Paige Events is a hero in our mind and a planner that consistently goes above and beyond for her clients—which means frequently ensuring no dirt or dust touches a bride's wedding train (amongst so many other things). Not to mention, her personal relationship with every bride and groom is evident! She plans closely with her clients hoping to maintain an excited attitude throughout the process so no bride feels the weight or stress of the planning process. With every prospective client meeting, bridal portrait session, and pre-event meeting, her enthusiasm is contagious and we, too, get excited for wedding day!
"Working with Haylie is truly an honor and a joy. Her attention to detail, dedication to personal service and effortless organization brings a comfort and ease to every wedding I am fortunate enough to partner with her on. And working with her actually feels like a genuine partnership. She puts the needs of the day and the couple ahead of everything else. If she's not gathering family and friends for formal photos you may just find her crouched on the ground behind the bride holding her dress so that it looks best during photos. Her commitment to service is remarkable. Oh, and her fashion is always on point," said Matt of John Cain Photography.
With all this in mind, it's no wonder we asked Haylie on her insight into how she plans a wedding day with the photography in mind. It's a crucial step she executes so well so we are excited to share all she had to say. Enjoy!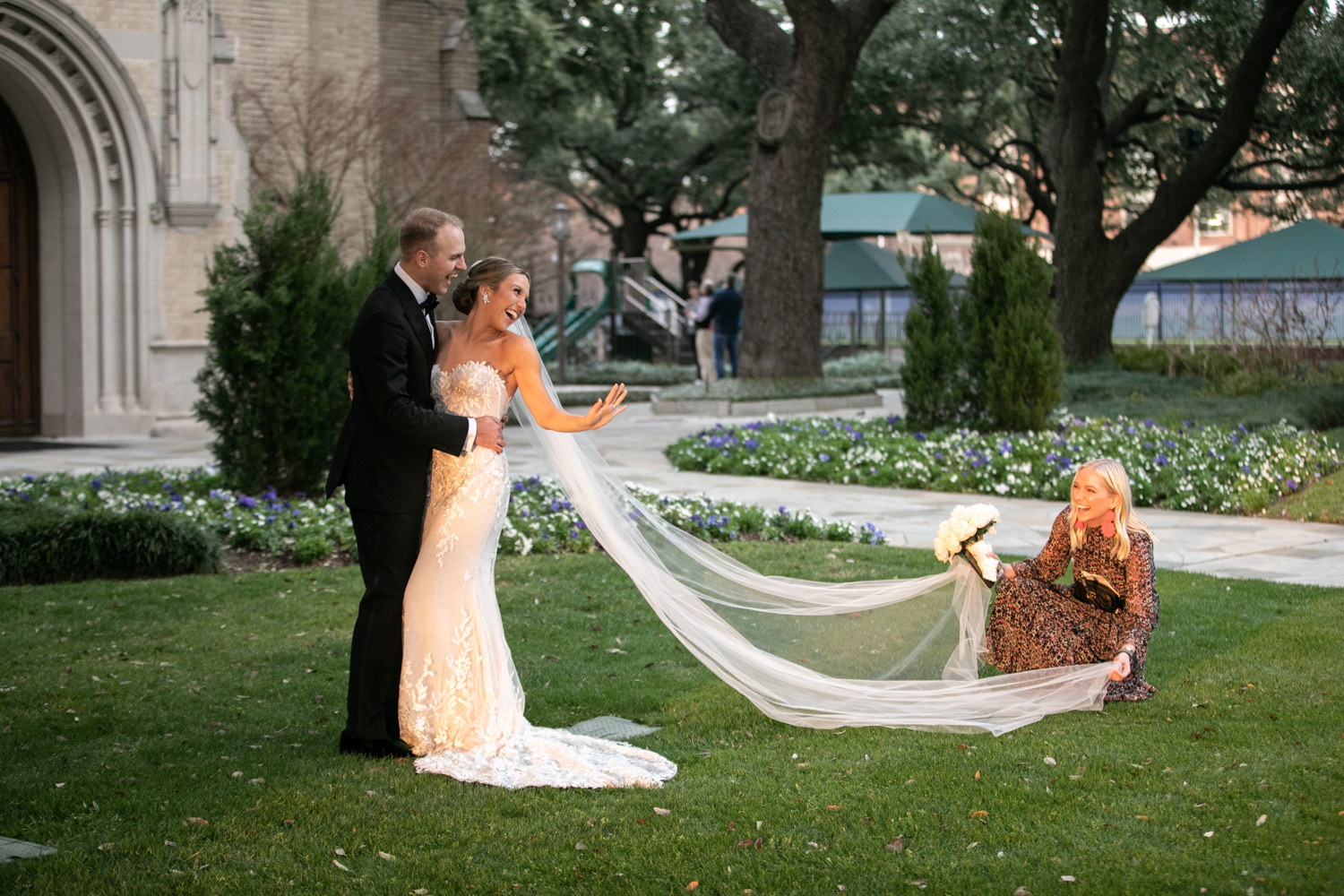 TELL US ABOUT YOURSELF AND STARTING HAYLIE PAIGE EVENTS!
I think I tell everyone this, but ever since I was little-tiny my grandmother has always said she knew I would be planning parties one day! And weddings are the best parties of ALL TIME so I like to say that wedding planning is in my bones! The real beginning to my wedding planning career, however, started when I was at TCU. I was the social chair for my sorority and interned in the wedding industry during the summer and spring semester which sealed the deal that this is what I wanted to be doing after college! After graduation, I worked as a lead wedding and event planner at two big companies in Dallas before starting Haylie Paige Events in June of 2018 and I have loved every second of it! I try to keep the joy and fun in wedding planning for my clients; I know that things can sometimes get stressful, but wedding planning is supposed to be fun and HAPPY and that is what I want my clients to remember after their big day is over. So of course, we do a lot of work and a lot of planning but we always have fun while doing it!
WHAT WAS YOUR FIRST EXPERIENCE WORKING WITH THE JOHN CAIN PHOTOGRAPHY TEAM?
My first wedding with the John Cain Photography team was on March 30, 2019 for Meg Roberson and Garrett Korbitz! They got married at Preston Hollow Presbyterian and hosted their reception at Brook Hollow Golf Club—a personal favorite venue in Dallas—and their day was MAGICAL! I had previous experience working with John, but I had no idea how much thought and care went into each John Cain Photography wedding until Meg and Garrett's wedding which made the experience that much better. Hayden was the lead photographer for the wedding and he rocked it!
That is one thing I love about the JCS team: everyone is amazing and puts in the time on the front-end of planning which makes for a seamless wedding day. As a wedding planner, that is extremely valuable to me! One of my favorite memories from this wedding was during Meg's bridal portraits. They took place in the middle of freezing winter, but Meg was such a trooper and we all had so much fun exploring Brook Hollow leading to the most beautiful portraits. John took one almost heavenly image of Meg standing in front of a window in the Oak Room where the lighting is perfect and her train is wrapped around her. It is still one of my favorite pictures to date…I get chills when I see it!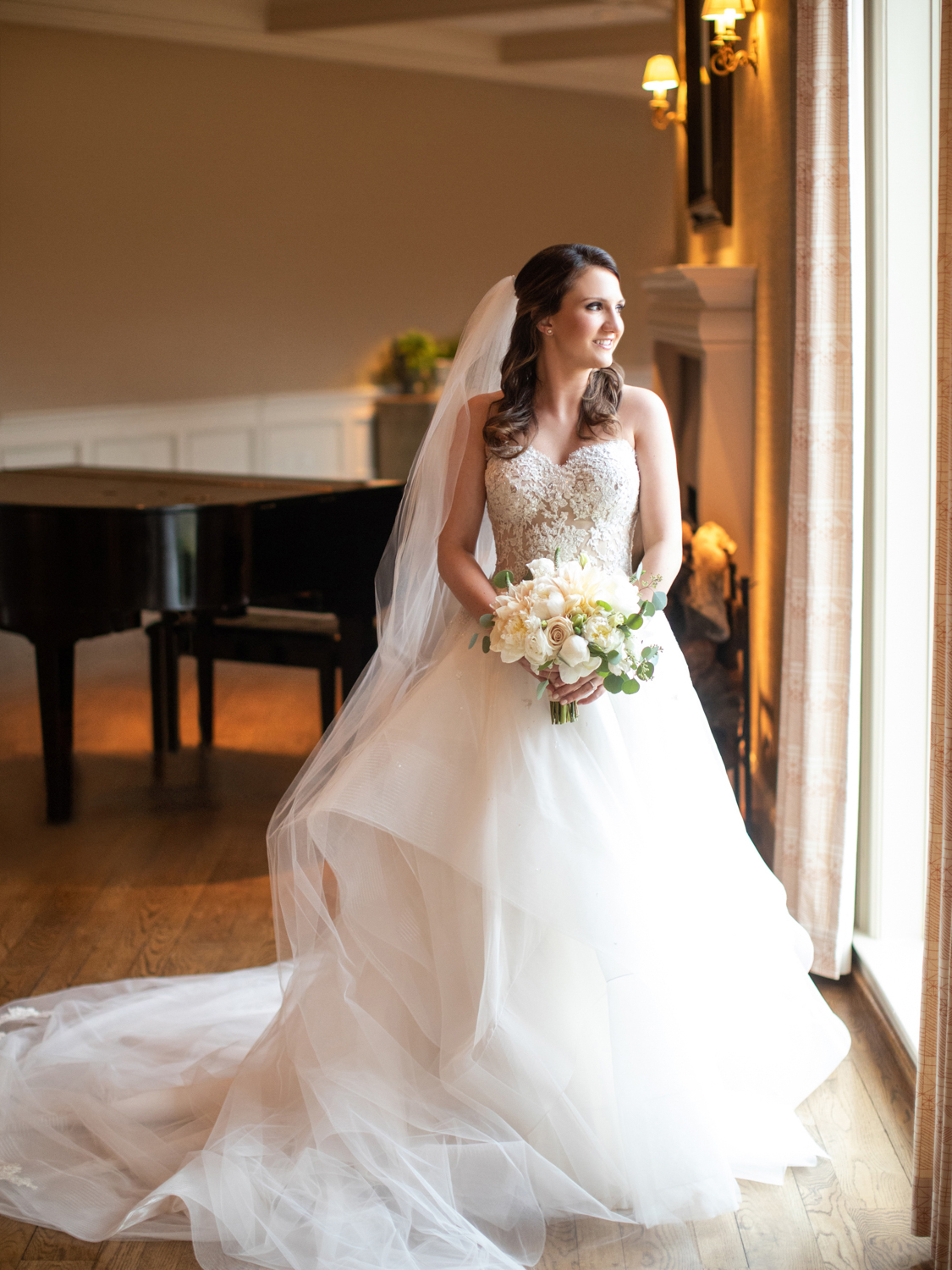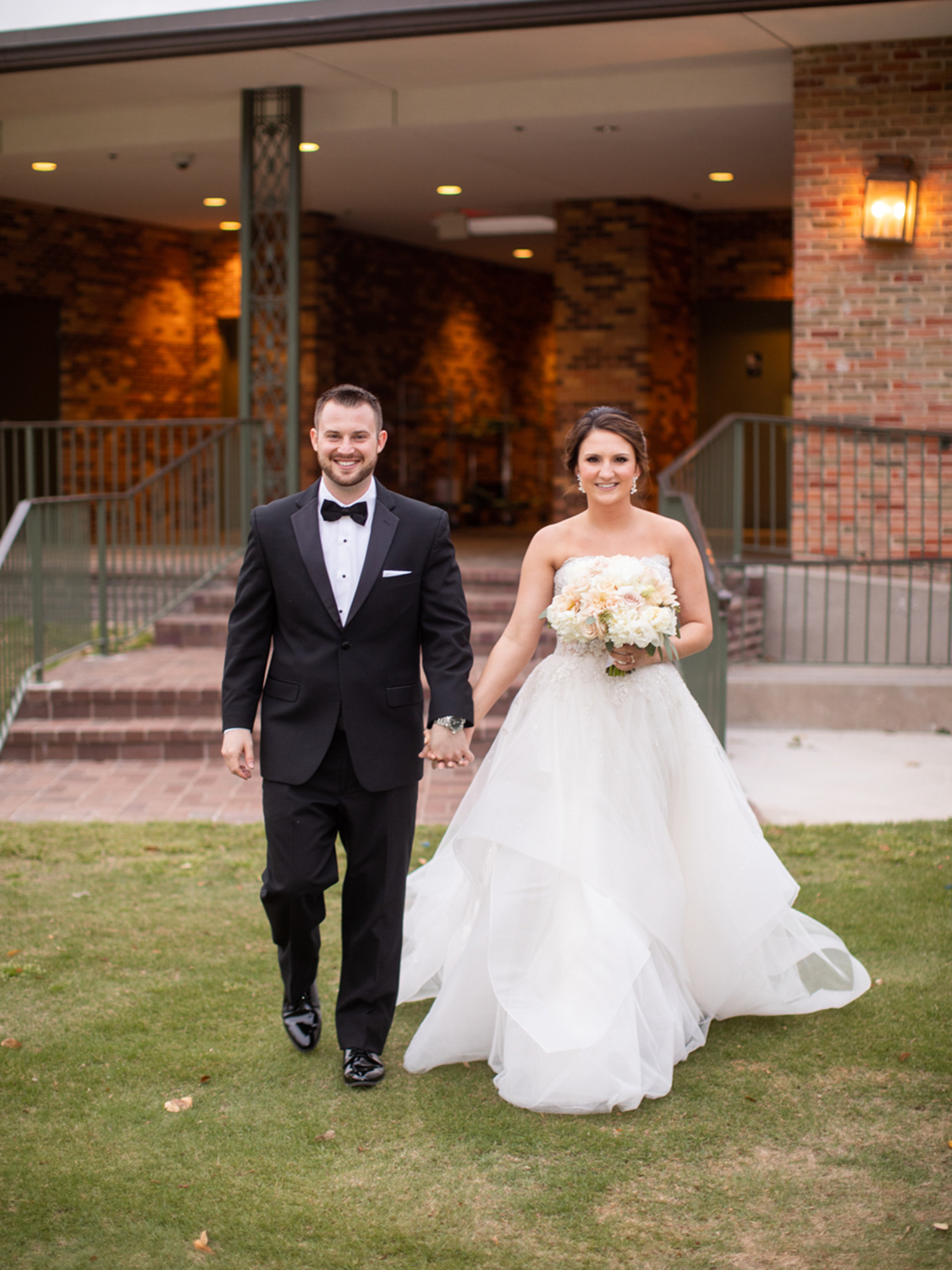 WHAT ARE SOME OF THE MOST IMPORTANT WEDDING ELEMENTS TO YOUR CLIENTS?
DETAILS! Of course, flowers, band, photographer, food, color scheme (okay so everything) are important on a wedding day, but details have started to become more and more important and makes each wedding unique! Whether we carry out a custom monogram from the invitation to the reception details or a custom menu based on the bride and groom's favorite restaurants (shout out to Mi Cocina Mambo Taxis!), each and every detail is always carefully thought through and planned. It's so important to have a good photographer to capture all of the work you put into each and every detail! Because of this, one of my favorite things the JCP team does is the pre-event meeting. The ability to sit down and go through all of these important details that the bride, mother of the bride and I have spent so much time on with John and the lead photographer is so helpful and the bride always leaves the meeting with a huge smile knowing that her day is going to be captured and remembered perfectly!
HOW SOON DO YOU ENCOURAGE AND WORK WITH YOUR CLIENTS ON THEIR WEDDING DAY TIMELINE?
Timeline is something we start working on right away! I always base my timelines around when the sun will set that day in that location so we know when to plan the ceremony and reception which is information we need to book all other vendors. My timelines are always a working document with my clients and vendors because I want to make sure everyone is comfortable—no one likes to be rushed! Even though we will have the big parts of a wedding day nailed down early in the planning process, I am constantly updating and editing details of the timeline as needed. Making a very detailed, solid schedule is one of my favorite things to do and one of the things I am best known for doing in my planning process… I have had a Father of the Bride call it a military schedule if that gives you any idea how detailed and thorough it is!!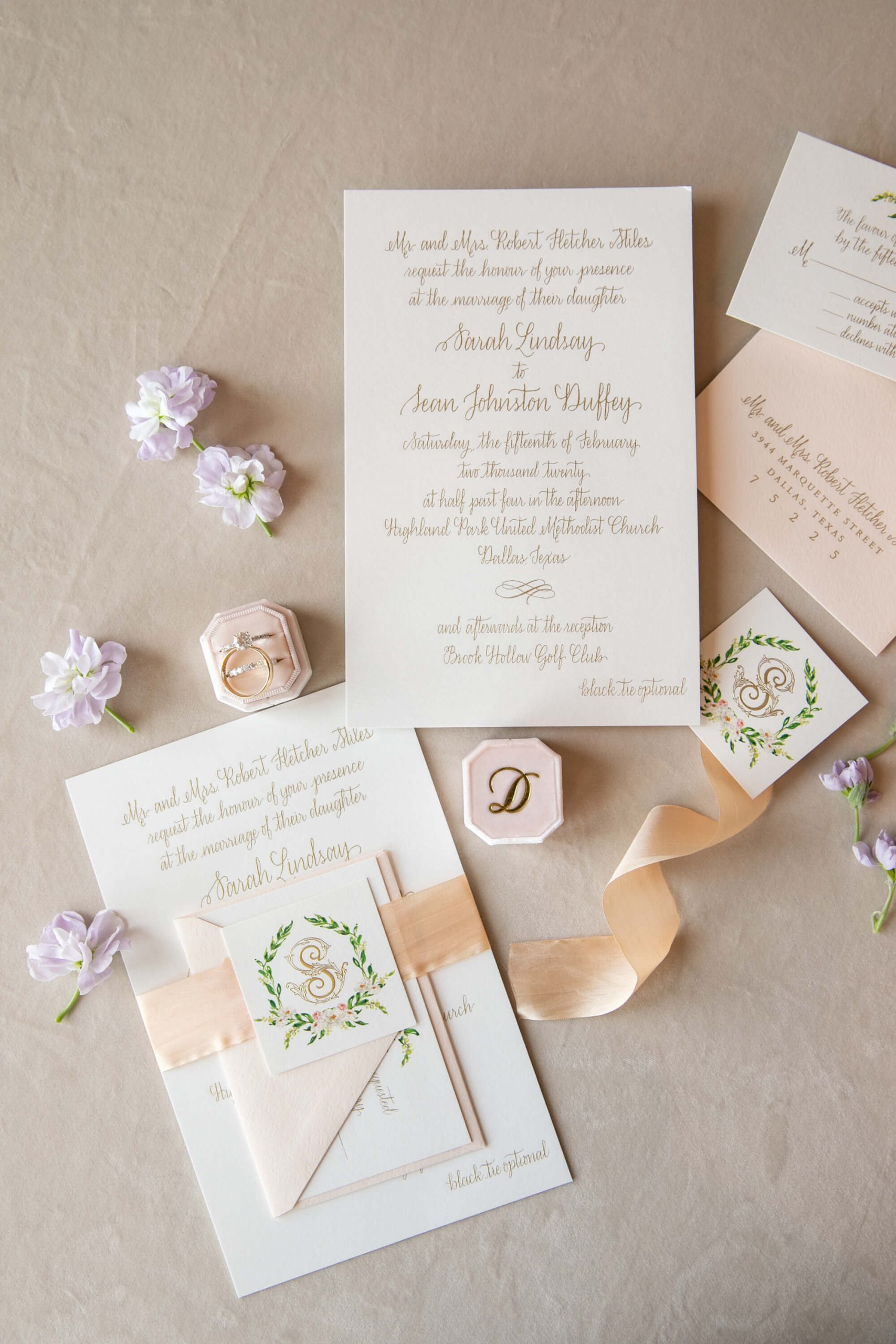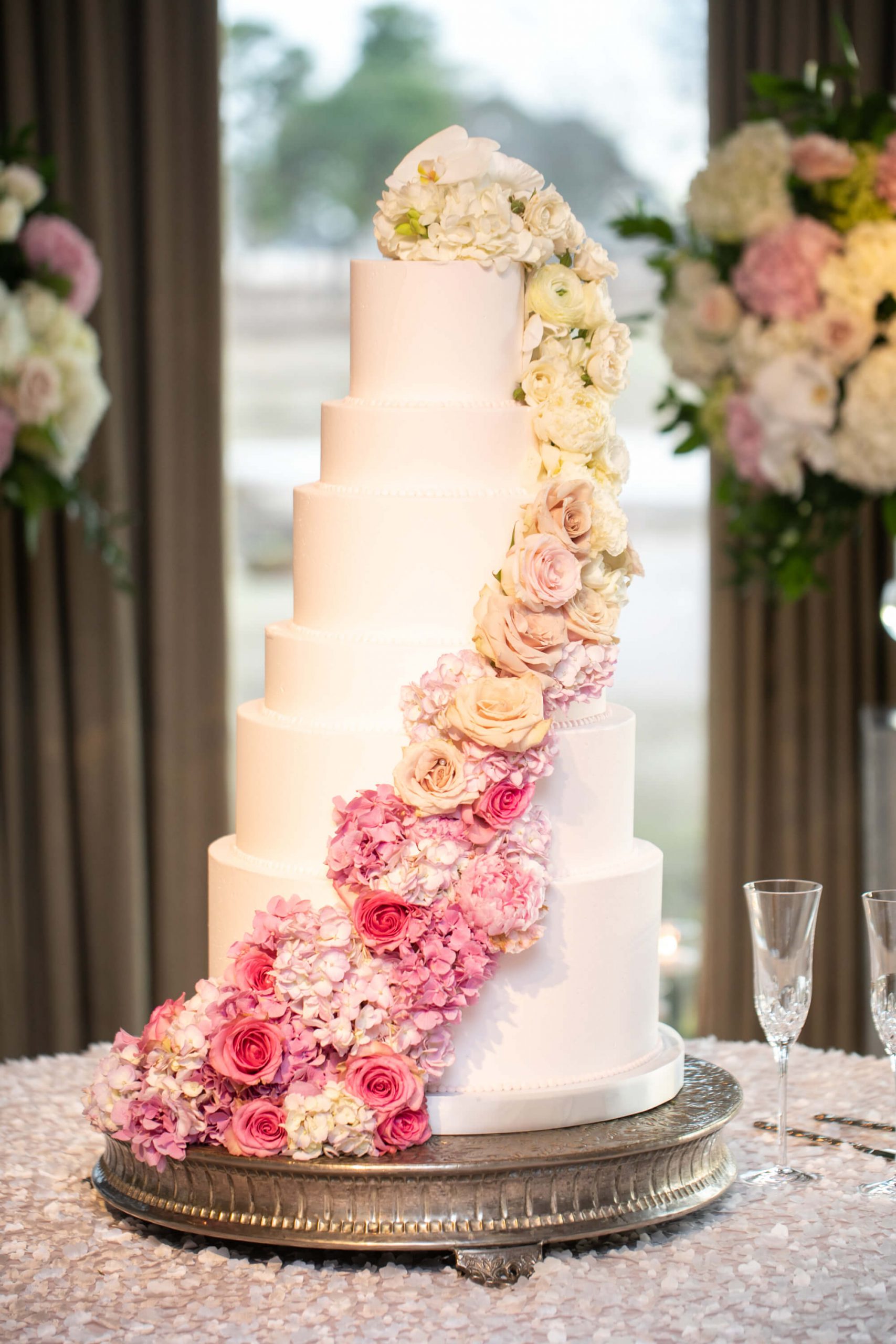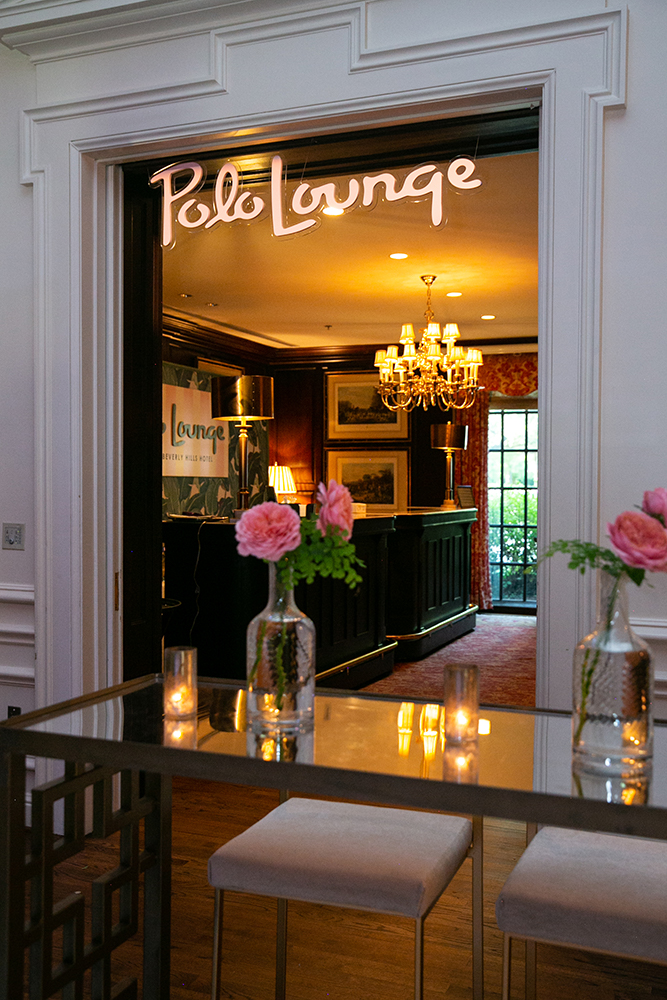 WHEN WORKING ON A TIMELINE, HOW DO YOU WORK TOGETHER WITH A BRIDE, FAMILY, AND PHOTOGRAPHER?
There are so many different things important to each individual client, so my timelines are not a copy-and-paste from one wedding to another for that reason! Each one of my timelines is custom created to reflect the details of the day that are important to that bride and groom,—from popping champagne with bridesmaids in their PJs, a first look with dad involving his cherished vintage car, or confetti cannons going off during the special song at the perfect time during the reception. All those special moments are included in my wedding day timeline! A huge part of my pre-ceremony timeline greatly depends on the pre-ceremony pictures and that is, again, where that pre-event meeting with the JCP team is beyond valuable.
During this meeting, we don't only talk about all of the important details that will go into making the wedding day unique, but we talk through the photo shot list to make sure we know each and every picture that needs to be taken, who needs to be in those pictures, and when/where we are taking them. So, if you can imagine, communication with the photographer is huge during this part of planning the timeline. If the photographer needs an hour for photos and I have only scheduled 30 minutes, everyone is going to be rushed and no one is happy. This is why I spend so much time on the front-end—making sure things like that don't happen—and why I appreciate the pre-event meeting with the JCP team so much!!
Of course, there are always little surprises and candid moments that we don't "plan" for on a wedding day, but having a well-thought-out timeline and a great photographer is what gives those moments lift and the ability to be captured and remembered forever!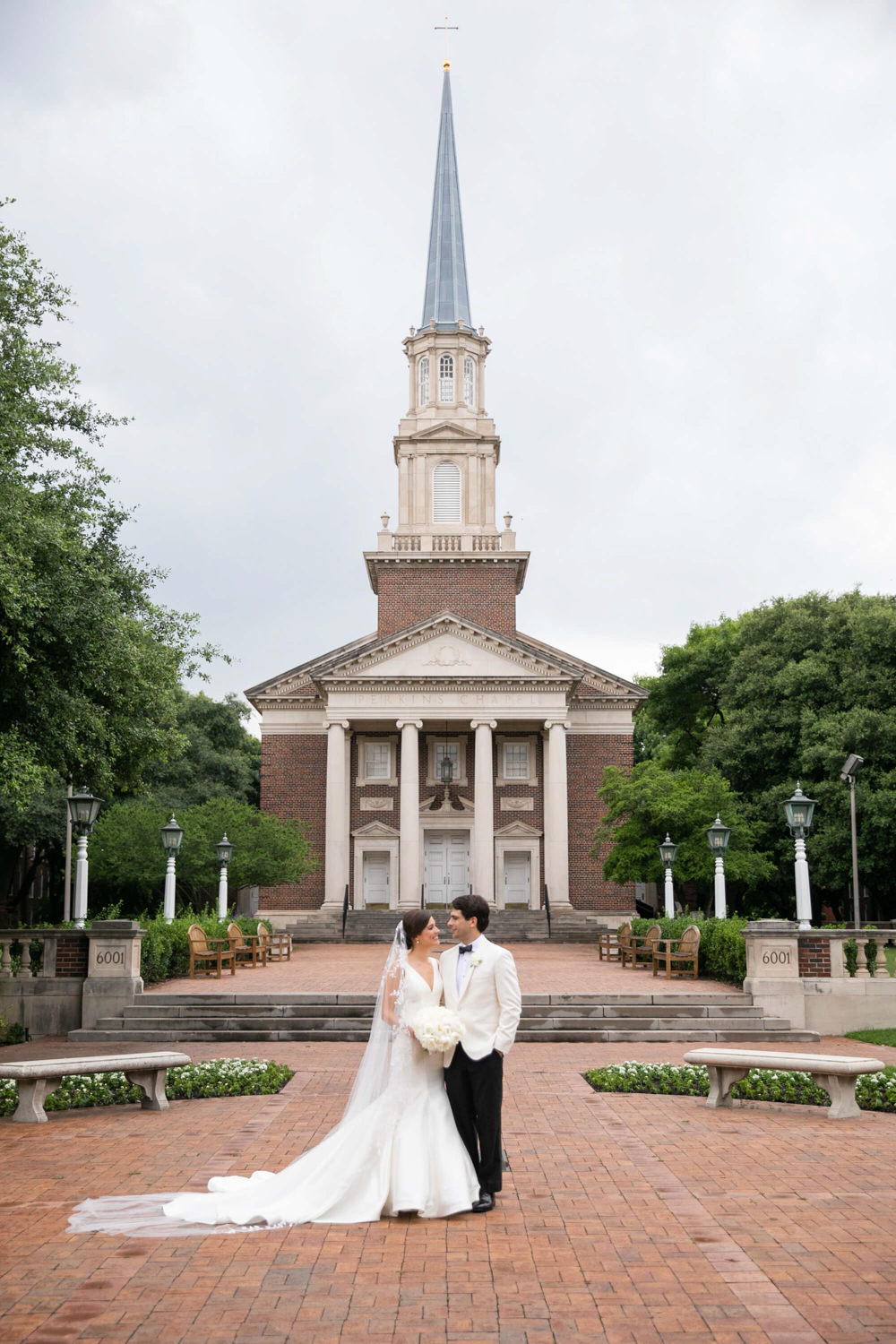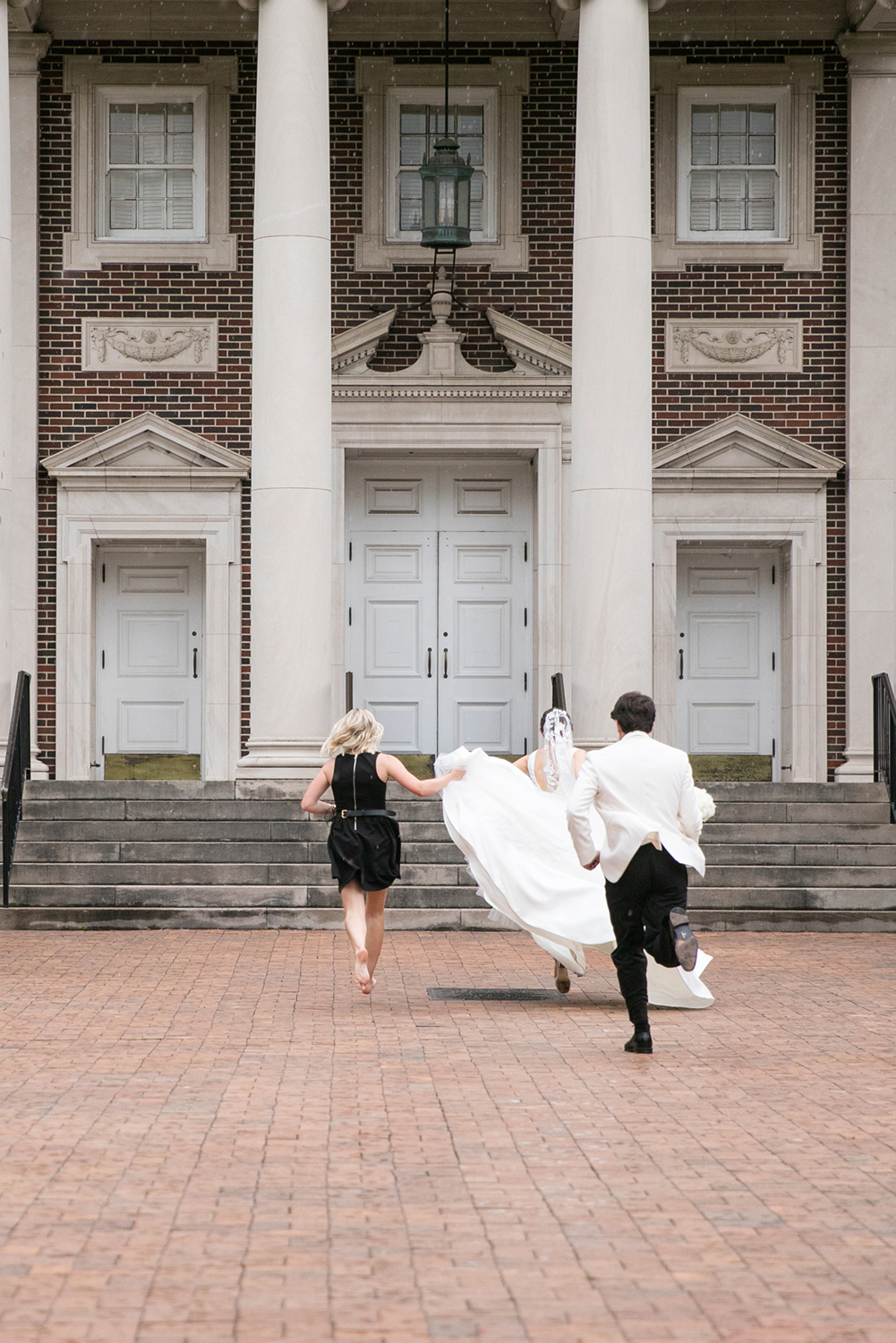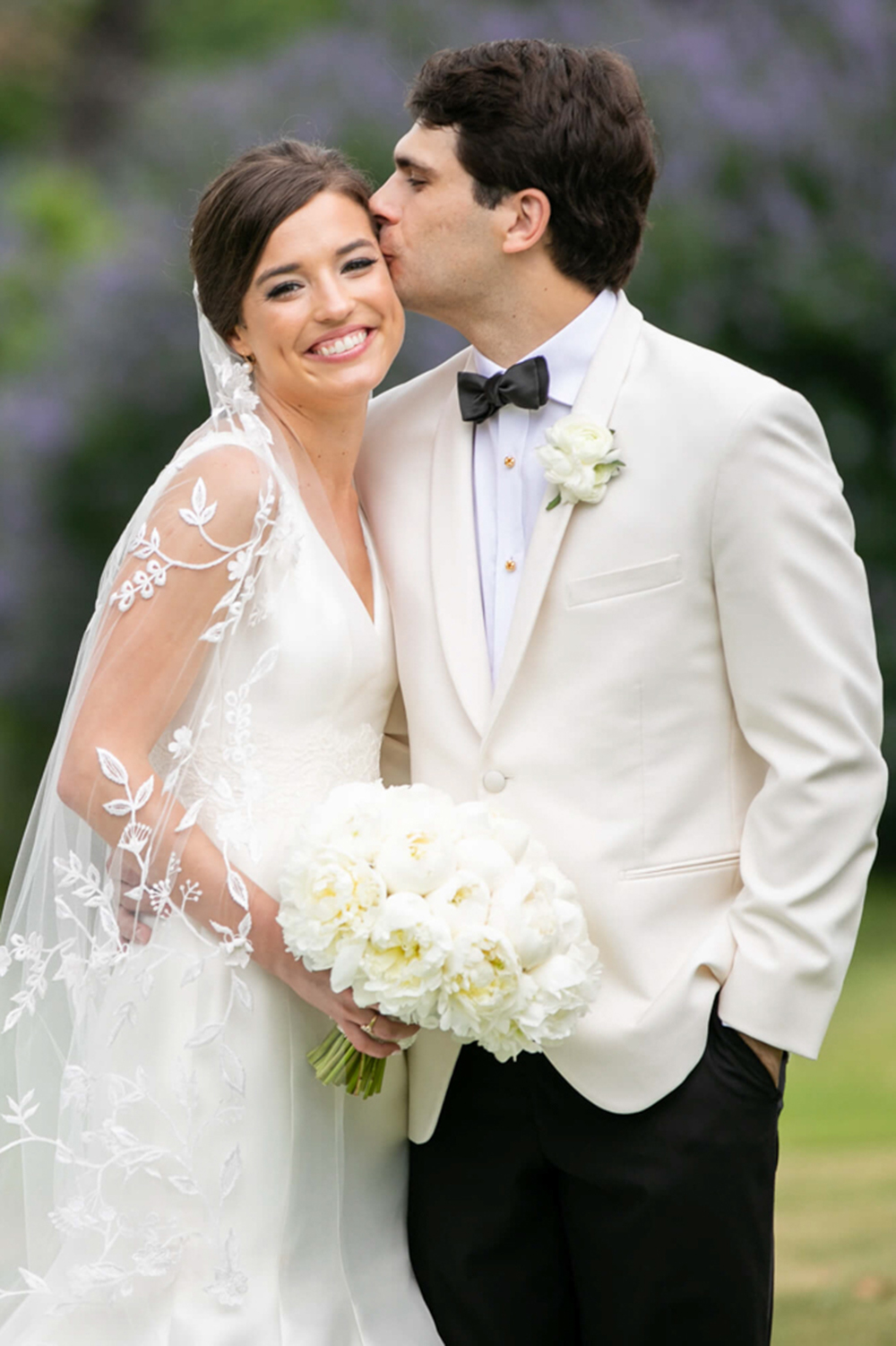 ADDITIONALLY, HOW DO YOU PLAN TOWARDS A BRIDE GETTING HER DREAM WEDDING DAY AND HER DREAM WEDDING PHOTOS?
Communication and trust. Like I said, my wedding day timeline is a working document so we are always going over it to make it as perfect as possible but the more I know about my bride and the wedding day the more I can plan for! This is a huge reason why I mainly focus on full-service wedding planning because when I am involved from the very beginning of planning I know all of the details of the wedding day and I am able to build trust with my bride so that she knows I know exactly what she wants and that no details will go unnoticed!
I think a common mistake can be not hiring your wedding planner from the very beginning of planning. I understand everyone has different budgets and different plans in mind, but all the organized details and vendors that make a wedding day successful won't mean anything if the wedding is not well-executed by a seasoned
WHAT IS YOUR FAVORITE THING ABOUT WORKING WITH THE JOHN CAIN PHOTOGRAPHY TEAM?
I have a few favorite things I love about the team, but, as a planner, one of the most refreshing things is their focus on service. Each part of their process is extremely well-thought out from engagement portrait timing to bridal portrait viewing in the studio to the pre-event meeting (which I know I have already sun praises on that!!!) and the service behind each aspect is unparalleled. With all of my brides, I know how important it is to have a good relationship with who you choose as your wedding planner. Because of the level of service you receive from the JCP team, you can tell that having a good relationship with your photography team is important to their team too.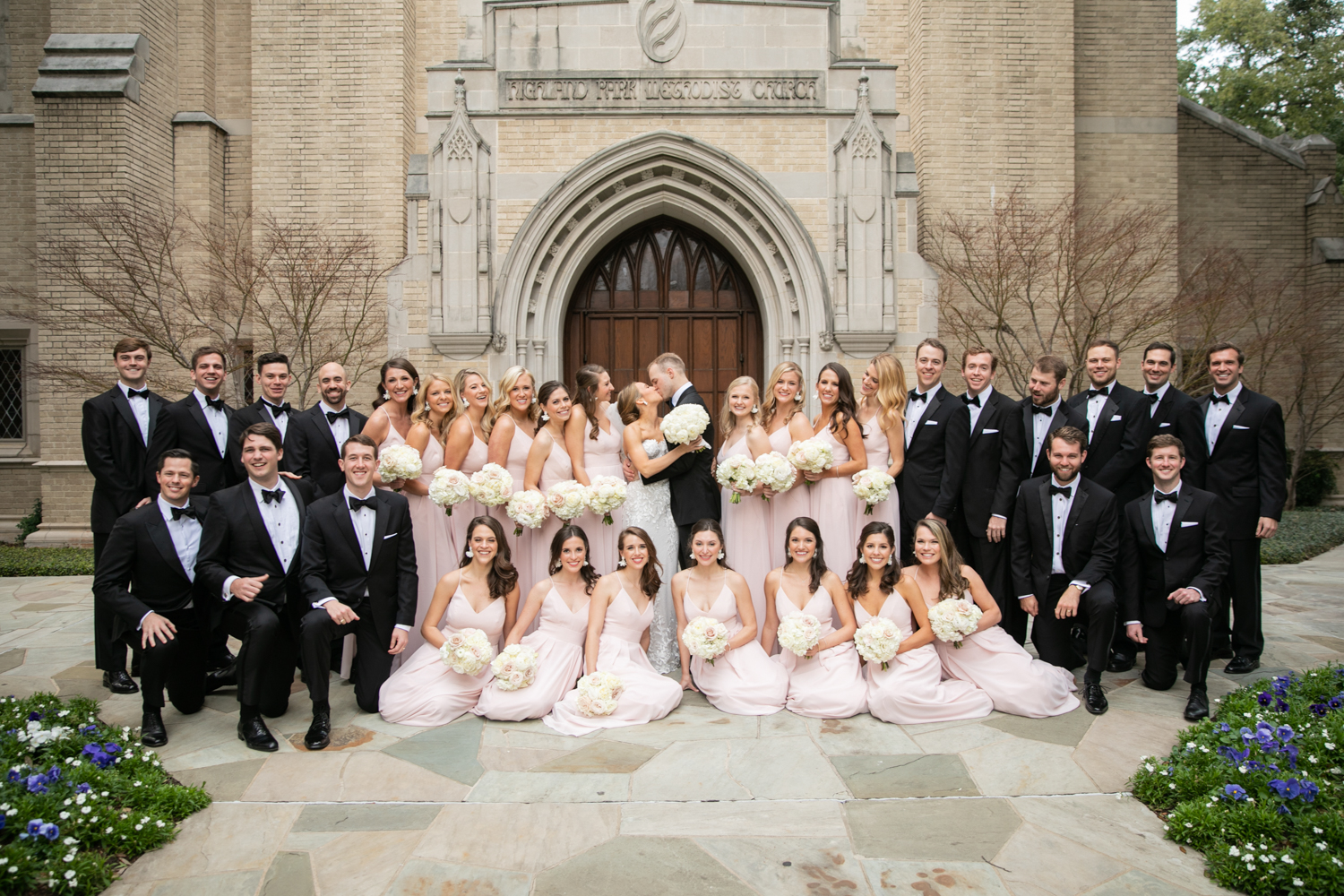 A FEW JOHN CAIN PHOTOGRAPHY WEDDINGS PLANNED BY HAYLIE PAIGE EVENTS:
Sean Duffey Got Sarah Stiles at a LOVEly Valentine's Wedding
Beautiful Bridal Portraits at HPUMC for Sarah Stiles
A Beautiful Brook Hollow Celebration for Lauren Thompson and Billy Bailey