On her wedding day, the bride puts her best foot forward in every detail she creates to ensure her day is special, and then quite literally when she takes that first step down the aisle as she walks toward her groom. The shoe detail is always one of my favorites as it gives us such a unique view into the bride's style and personality. The gown of course is always one indicator, but I find that a bride's personality really shines through when it comes to her shoe selection.
Throughout the years we've seen it all! A classic white pump is always a timeless choice that many brides turn to, but you would be surprised how many go for a bolder choice that is so their personality. Some brides use their shoes as their something blue, while others prefer to step out in a bright color that either fits the season or the destination. And then there's the after party shoe, which is a quick change into something more comfortable for a night of dancing!
Whatever you fancy, never underestimate what a good shoe will do for you on your wedding day. It'll add the perfect pop of flair no matter what kind of style you're going for!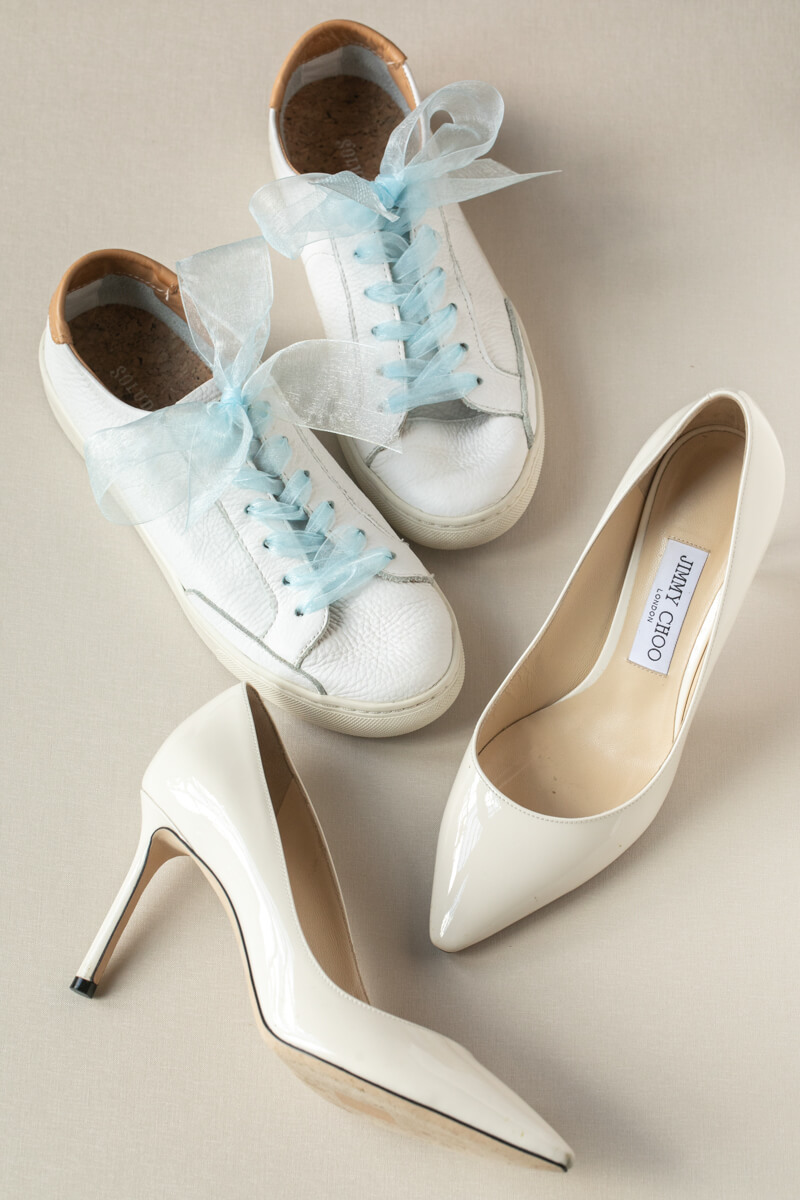 Reader Interactions