Back in January, we called all lovers to participate in a giveaway we had eagerly been waiting to share with our followers. The giveaway was set to take place on Valentine's Day for a handful of couples to come for a photoshoot and get styled by My Wedding Wardrobe and have their hair and makeup done by Maitee Miles.
In February we were excited as can be to have the photoshoot day finally be here, but Texas and its weather had other plans for us that weekend. Delaying the giveaway photoshoot till March gave us more time to anticipate it and have it fall on a Sunday that was soaked with the bright spring sunshine!
This past Sunday, we were finally able to make our way to the Meyerson Symphony Center and meet the darling couples for their photoshoot to finally happen. The first part of the day was spent prepping in hair and makeup and then the couples were ushered to the second level of the Meyerson for an hour of non-stop smiles with our photographers. Couples came from as far as New York City to be part of this day, with others making their way to Dallas from Tulsa, Houston, and Mississippi. We had such a fun afternoon getting to know these couples. Each of their personalities so uniquely shine through their images and it was a true privilege to meet them.
This giveaway would not have been possible with our friends Maitee Miles and Katie Thompson of My Wedding Wardrobe. I got the chance to discuss with Katie her process she takes when styling  lookbooks for her couples. She offers an online personal styling service for brides for all different events that a wedding brings about.
How do you begin a lookbook consultation?
When a client books their styling session online they will choose a time and date for the initial consultation during checkout. When the day comes for us to chat we will go over everything about the event, some specific style questions, then answer any questions the client has! Basically we want to get to know the bride, her vision for her wedding events, and of course, her personal style. 
Where do you find inspiration when styling these lookbooks?
I get a lot of inspiration from wedding magazines and accounts on instagram. Being  a professional stylist I'm always educating myself on new trends and what looks are popular for brides at the time. Sometimes getting inspiration for lookbooks can be as simple as the bride sending us photos for her lookbook from pinterest and images from photographers on instagram. 
What inspired you to start this business?
While finishing my masters degree from the SMU Cox School of Business I knew I wanted to start my own company. After I got engaged in 2019, I thought okay I need a wedding dress and rehearsal dinner dress. As I got talking to my mom and I quickly realized I was going to have about 5 other wedding events that I would need bridal looks for… and that's how My Wedding Wardrobe was born. Planning a wedding is stressful enough (especially during covid), so I love that I get to help take the stress out of getting dressed for all of these exciting wedding celebrations. 
Can you outline the process you take when creating lookbooks for your clients?
After we have our initial consultation and I get to know the client and their style, I get to work! I normally start in segments. I build the clothing options first then shoes then accessorize around the pieces I've already found. I add links to all the looks so clients can click to shop directly from their lookbooks. I try to make it as effortless as possible for the client! 
What is your favorite part of your job?
My favorite part of my job is how rewarding it is! I love when clients come back so confident and happy in their new outfits! There is nothing better than seeing the joy on their face when you know they feel fabulous during one of the most important times in their lives! 
What decisions are factored into choosing the final look/outfits?
The great thing about our process is that the final decision and outfit is totally up to the bride! If she likes the first dress, but the second shoes then she can choose that! Once you have the lookbook you can pick and choose whatever you want out of it, even if it's not what we originally paired together. 
How do you help an indecisive bride when she is struggling to commit to one look?
Whenever someone is indecisive I try to narrow it down to one or two options then show them how they can wear all of the pieces multiple ways for different wedding events or even other events way after!
Katie was generous enough to share a couple of the lookbooks she created for the photoshoot. Make sure you are following her on Instagram @myweddingwardrobe for all the wedding style inspiration you desire and @maiteemiles for all things glam! Thank you to everyone who participated and help make this happen!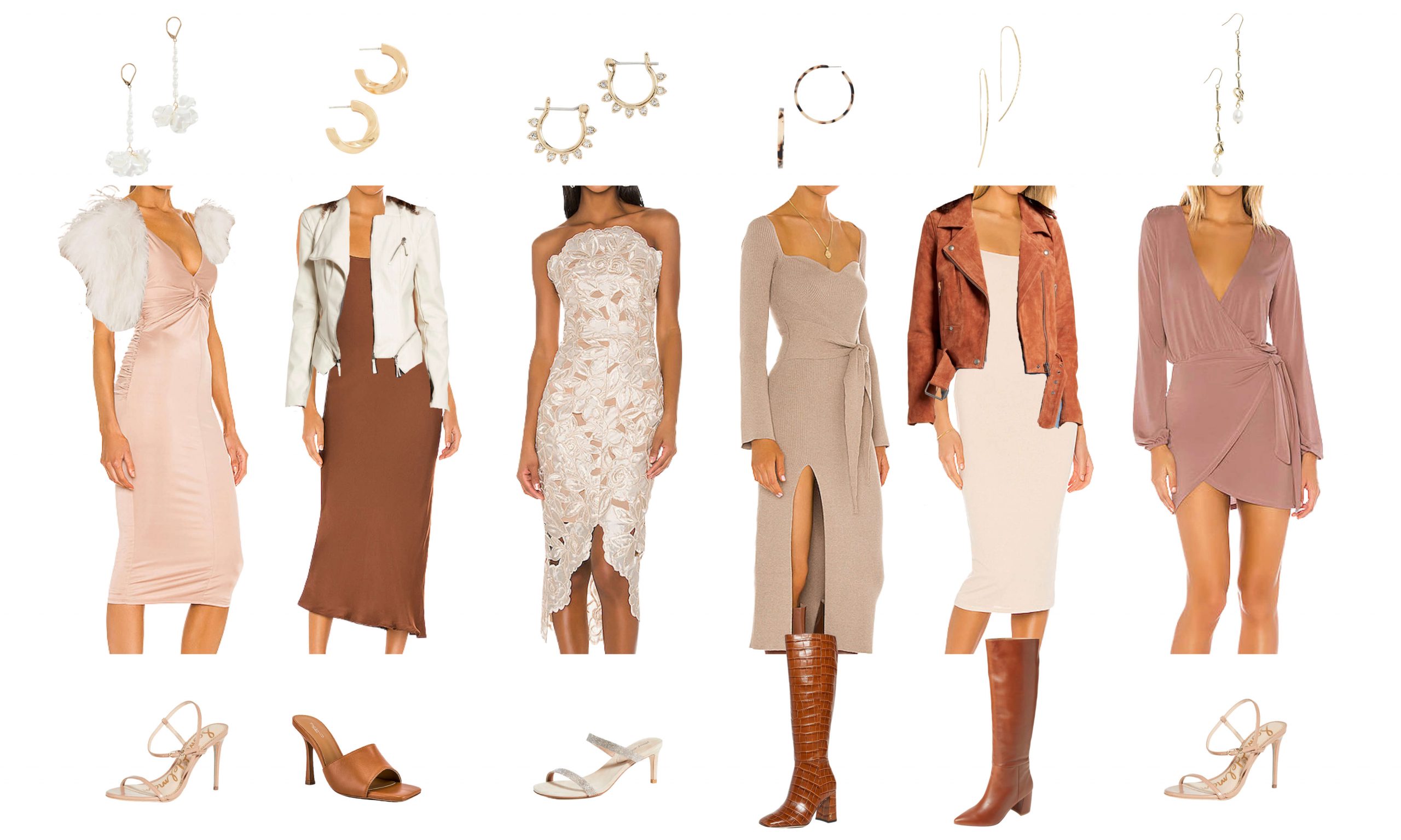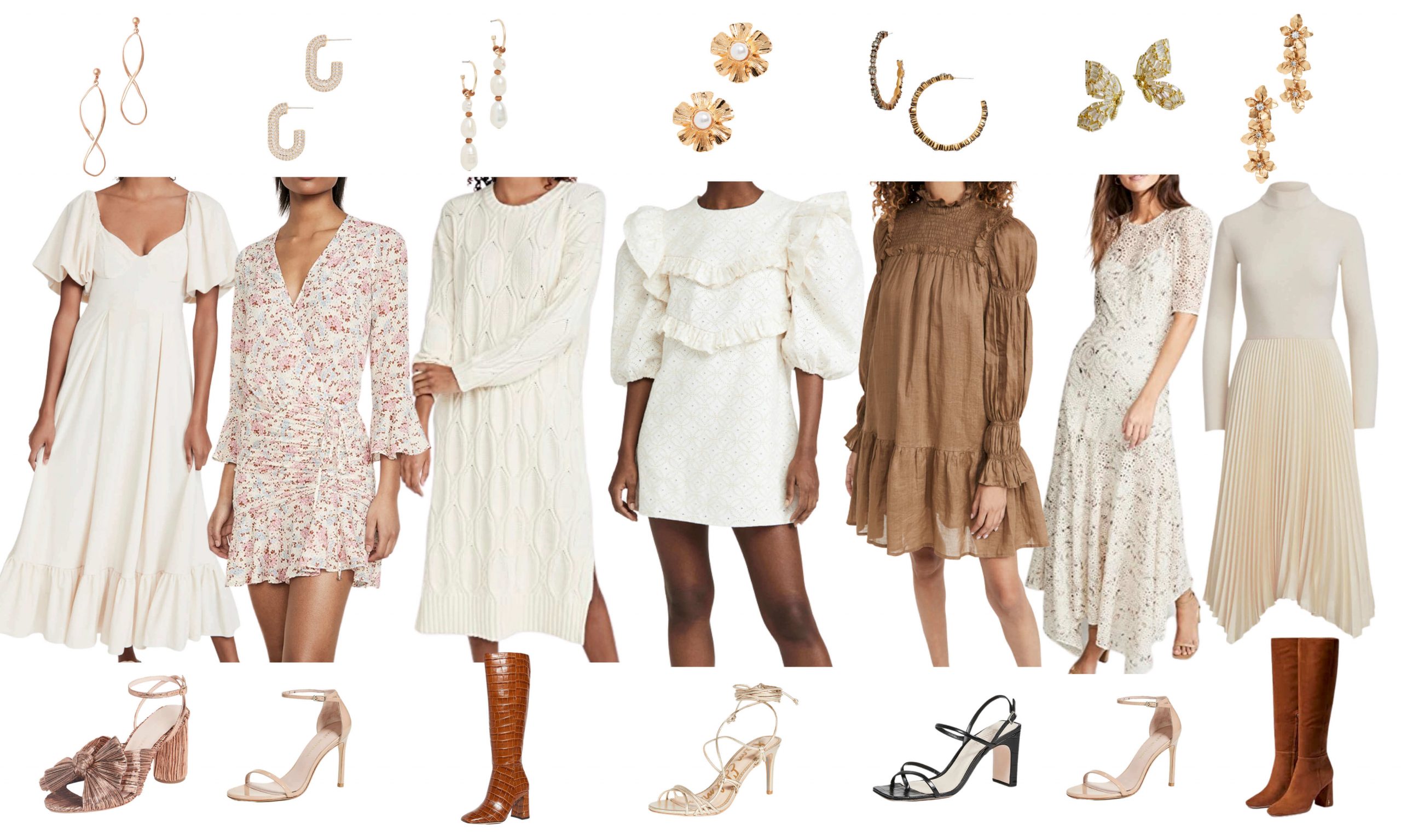 Reader Interactions