My Wedding Wardrobe by Katie Thompson offers stylish organization and guidance to a bride's engagement season attire. Katie is a TCU fashion merchandising and SMU Cox School of Business graduate so she paired her entrepreneurial mindset with an approachable styling process for any bride. As a 2020 bride herself, she is familiar with the stress and anxiety that comes with planning a wedding, but hopes to remove stress from the question, "What should I wear?"
Katie styled for us three rehearsal dinner and wedding morning looks for three weddings we photograph often: Country Club Chic, Ranch Elegance, and Coastal Sophistication. We will expand on these looks in the coming weeks, but continue reading to learn more about Katie and how My Wedding Wardrobe can help you this engagement season!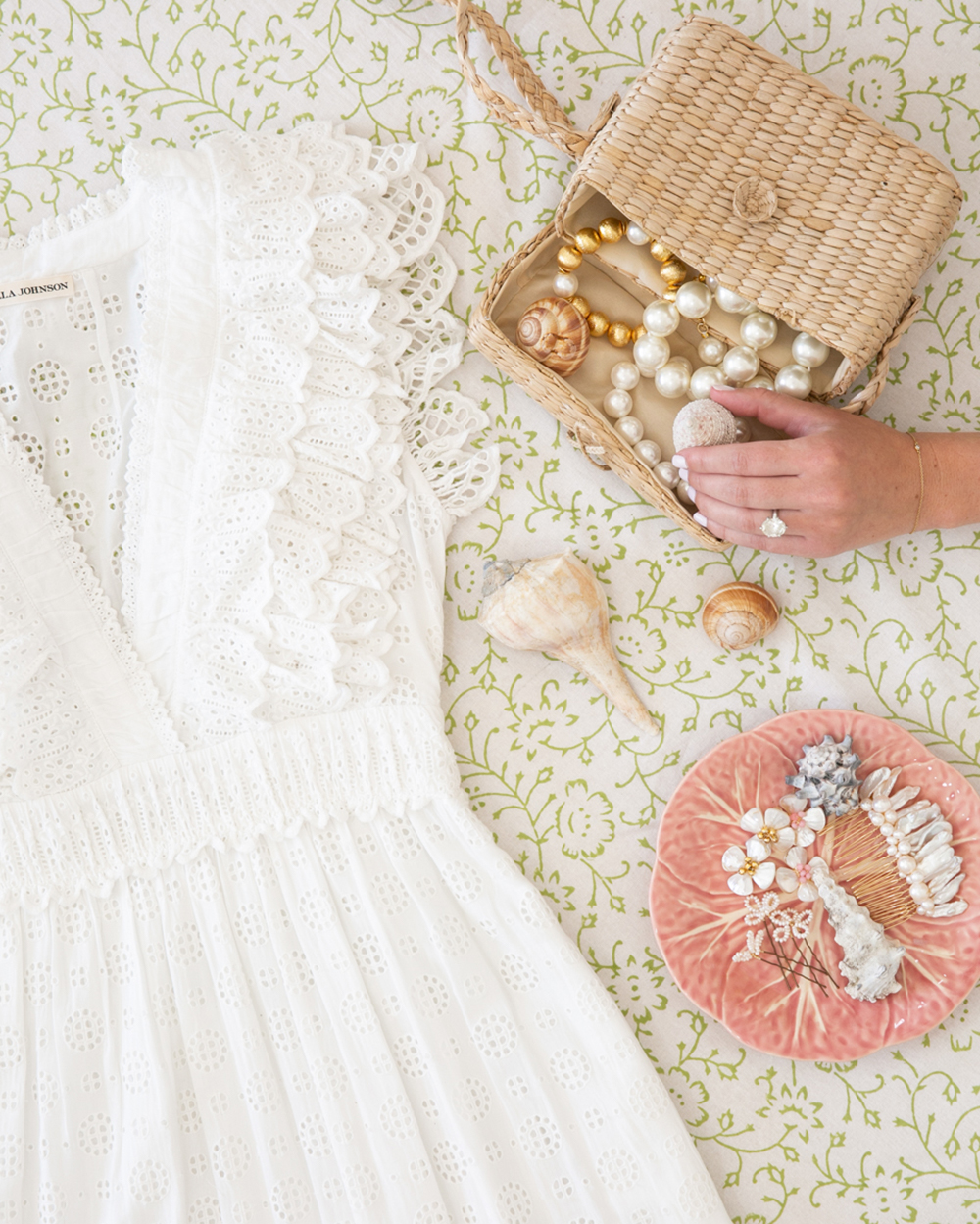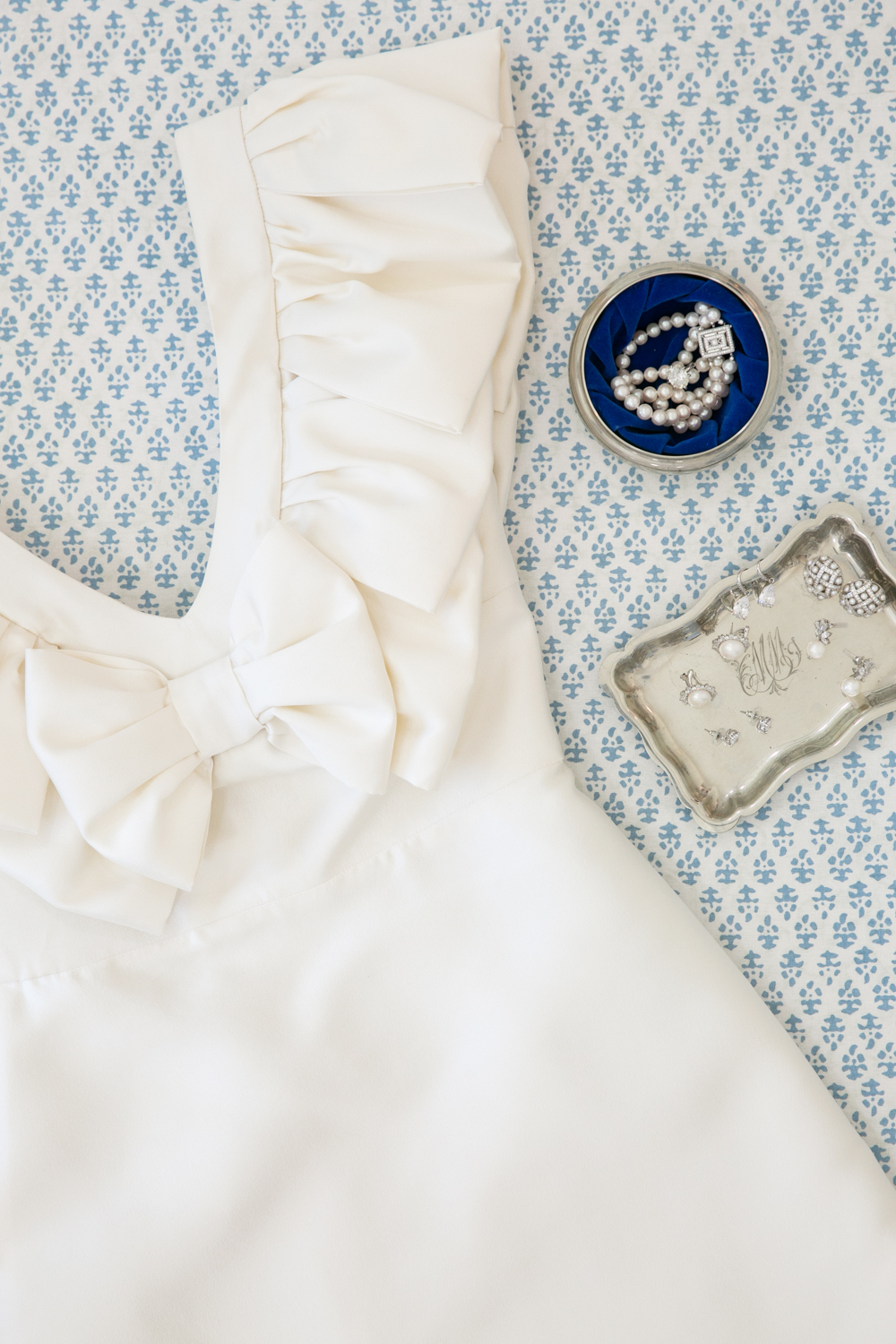 HOW DID YOU BEGIN MY WEDDING WARDROBE?
As a 2020 bride myself, I quickly realized I didn't only need to find a wedding dress and rehearsal dinner dress, but also needed to find outfits for our engagement party, showers, bachelorette, honeymoon, etc. I've been a professional, personal stylist for years so I combined my love for fashion with my entrepreneurial mindset to create My Wedding Wardrobe.
TELL US ABOUT A BRIDE'S EXPERIENCE WORKING WITH YOU?
When a bride signs up with My Wedding Wardrobe, they start by going to our websiteand filling out their style information with a few details about the event we will be styling for and some personal preference so we can get an idea of a few things before we have our initial consultation. After filling out the form, brides will book an initial consultation. For this appointment, we will either meet in-person or set up a zoom call and dive into the style and vision for their event. Once we chat, I will start working on the bride's look book and put together full head-to-toe looks for their event. She will get up to three revisions of her look book. Brides can leave comments with feedback directly on the look book and let us know what they purchase so we don't send the same pieces to brides getting married in their area. I work super closely with the bride to ensure she has her dream looks for all of her wedding celebrations!
DO BRIDE'S HIRE MY WEDDING WARDROBE FOR MORE THAN JUST THE WEDDING?
I'm actually typically hired for everything except the wedding day. We will of course help with aspects of the wedding day like shoes, accessories, morning of the wedding outfits, etc. but stick mostly to the events leading up to the big day and the honeymoon that follows!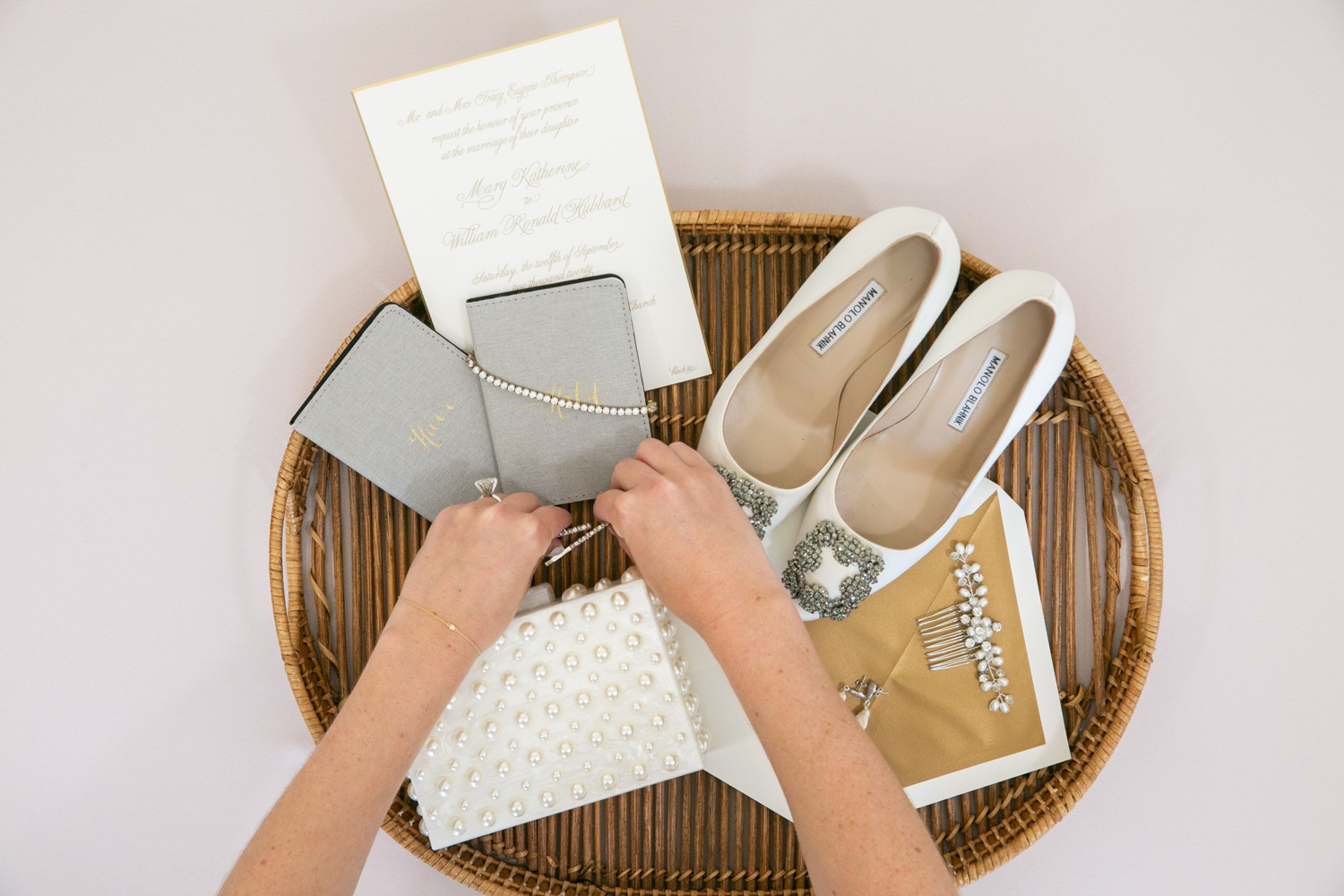 WHAT ARE SOME OF YOUR FAVORITE IDEAS FOR SOMETHING OLD, SOMETHING NEW, SOMETHING BORROWED, SOMETHING BLUE?
I absolutely love this wedding tradition! I think there are so many amazing ways to incorporate these aspects into your wedding to make your day even more special. For something old, I love the idea of attaching a family locket, pin, or lace from a family member's dress to your bouquet. I hope to use some of the lace from my mother's veil to wrap around my bouquet! Another great idea can be a piece of jewelry that is a family heirloom. The something new is always easy as most pieces you buy for your wedding will be new- the dress and shoes, but I do love the idea of something more unique like your new initials being monogrammed into the inside of your dress or getting new champagne flutes for your toast! Something borrowed often goes along with something old. Many brides use a mother or grandmother's veil or dress. For me personally, my something old is going to be my grandmother's garter and it also has a blue ribbon, so it will be my something borrowed and blue. Something blue can be such a fun thing to incorporate into your big day! Whether it's hints of sapphires in your accessories, blue shoes, or blue thread on your bouquet or monogram, it's the tradition you can have the most fun with! Everyone has a different take on these traditions and no matter what you decide to do it will be so special for you!
FAVORITE BRIDAL DESIGNERS OR DESIGNERS TO CONSIDER?
Designers definitely have a certain style, so I think depending on your personal style and location of your wedding this will make a huge difference on which designers you should consider. I typically don't help with the actual wedding dress, but some of my favorite bridal designers to watch are Sareh Nouri and Monique Lhuillier. For rehearsal dinners and parties, I love anything Alexia Maria!
TO YOU, WHAT IS THE MOST SPECIAL PIECE OF A BRIDAL LOOK?
I'm a shoe person, so I think shoes are a great way to make your wedding day look extra special. With the days of social media, unless you get something custom made, you will most likely see someone else wearing your dress, but with amazing shoes and accessories you can make the wedding dress all your own!
Credits
Styling

My Wedding Wardrobe

Country Club Chic

Alexia Maria (dress), Sleeper (pajamas), Manolo Blahnik, Hazen & Co (accessories)

Photography

John Cain Photography

Coastal Sophistication

Ulla Johnson (dress), Piyama (pajamas), Hazen & Co (accessories), Nannacay (bag), Loeffler Randall (sandals), Stuart Weitzman (heels)

Ranch Elegance

Viktor & Rolf (dress), Mi Golondrina (embroidered dresses), Miron Crosby (boots), Hazen & Co and Lele Sadoughi (accessories)