A meet cute that was meant to be. Anna and Walker met at the University of Texas in 2015. One of Anna's friends encouraged her to take him to one of their date parties, but she soon figured out he had already been asked by someone else. As she gave up on the idea of them ever getting together, Walker invited Anna to be his date to one of his events and it is safe to say the rest is history!
Like many engaged couples have this year, Anna and Walker had to reschedule their special day to be mindful of the circumstances in which our world currently stands. Initially this was a shock for the couple that they had to process and reflect on as they now knew their day would look differently than they had originally imagined. As their day drew nearer, they realized what a blessing this extra time had become to them.
By having a later wedding date, they were able to slow down and focus on entering their covenant of marriage that entirely embodies their faith and love for one another. They found an overwhelming sense of love from their families and friends and were encouraged by the fact that this new day would have an even deeper meaning for them when they were finally married. The day no longer had to be picture perfect, because getting to marry each other was the "perfect" they had always pictured.
On September 26, Anna and Walker finally married in elegant ceremony at Park Cities Presbyterian Church. Though Anna had always thought that she wanted an outdoor ceremony, in recent years as her faith grew stronger, she felt her desire to get married in a church also grow. The church they chose was dear to the couple as it is the church that Walker's family has attended for many years. Their ceremony encompassed a peace and reverence for their belief that they hoped for as they shared their vows with one another.
Then it was time to celebrate! The Belo Mansion was the bright setting that housed their party. From the coffee cart to the groom's cake of the UT Tower, their details reflected the couple's unique interests and creative personalities. It was a day full of the purest love and joy and we are grateful to have been there to capture Anna and Walker's special day!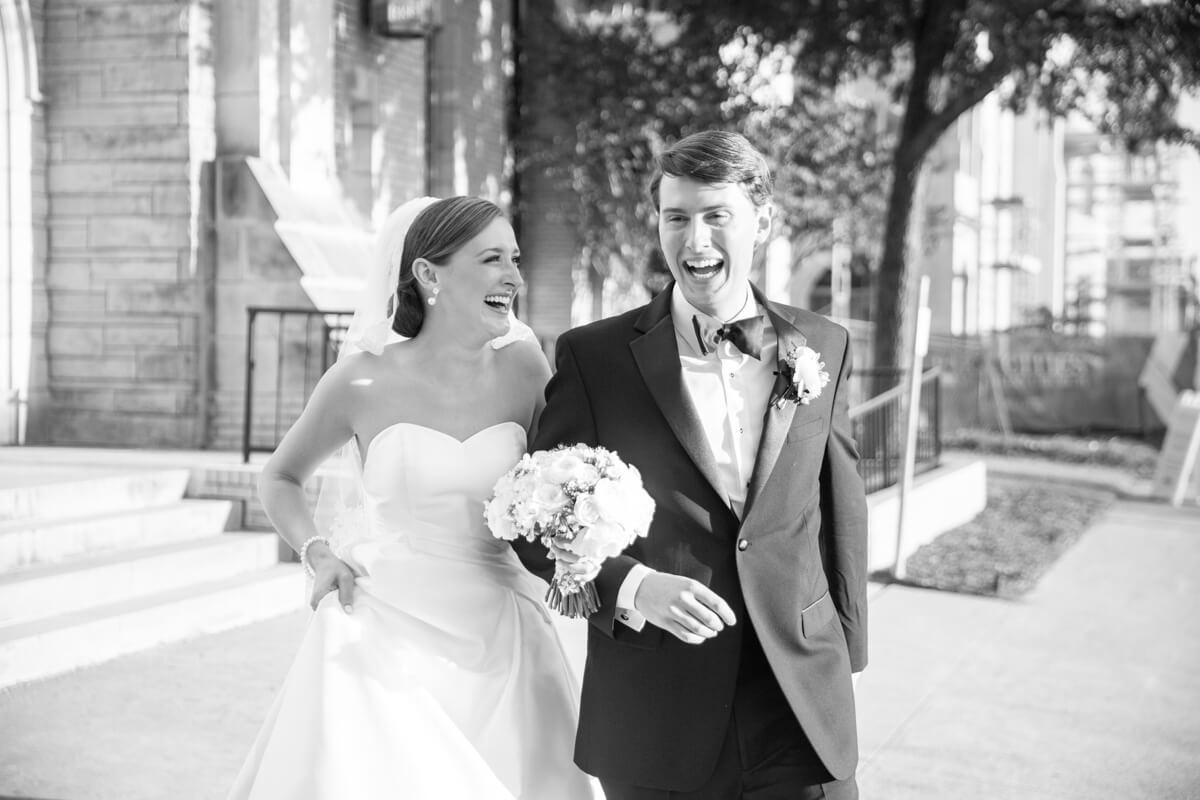 Credits
Ceremony Venue

Park Cities Presbyterian Church

Reception Venue

Belo Mansion

Planner

Laura Hendricks with Stardust Celebrations

Photography

John Cain Photography

Bridal Gown

Robert Bullock

Hair & Makeup

Maitee Miles

Floral Designer

Micky Kutting with Flower Provisions

Cake

Bronwen Cakes

Stationer

Avalon Stationary & Gifts
Reader Interactions