There is an intimate interdisciplinary relationship between weddings and interior design. Creative inclinations intertwine amongst the two affairs and often serve as a mirror for the other. So often, how a bride chooses to set her wedding table or arrange her reception space will mirror how she will one day decorate her home. I will never forget the first time I saw Aerin Lauder's wedding reception pictures in Vogue Weddings—a view of wicker and peonies underneath one of Robert Isabell's draped tents constructed with archways to give view of the Wainscott lawns beyond. The wicker furniture arrangement and terra cotta potted floral felt like an extension of the Long Island estate yet completely elegant. 16 years after her wedding day, Aerin founded her eponymous lifestyle brand. Every piece is classically refined with a modern point of view and feels completely in line with what we saw of her wedding day. 
The relationship between weddings and interior design can greatly assist in planning a wedding space. An interior designer spends months to years planning a balanced, livable, and beautiful space so it's only fitting that a bride can draw inspiration from her favorite spaces to create a more enjoyable reception space—from a favorite fabric, china pattern, or lounge setting. Below, we gathered a few favorite wedding spaces and elements that really leaned into interior design. 
HEIRLOOM ACCENTS
"I feel using anything from you or your family makes any event more special. I've specialized in smaller, intimate receptions over the past year and several times I've used family silver, crystal or vases as the centerpieces. Bringing in family pieces is so sweet, special, and less cookie cutter," Ann of Ann Fox Design told us.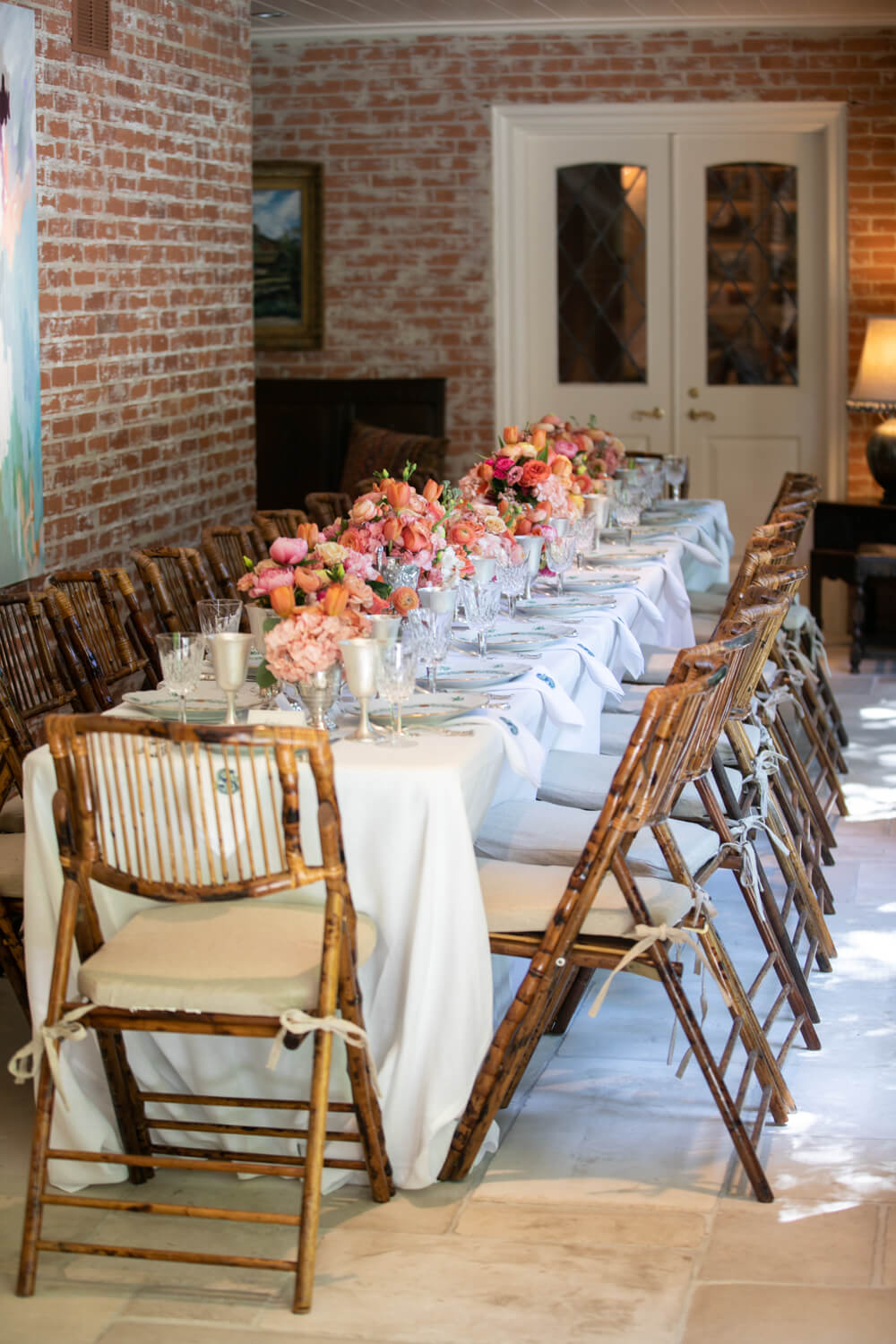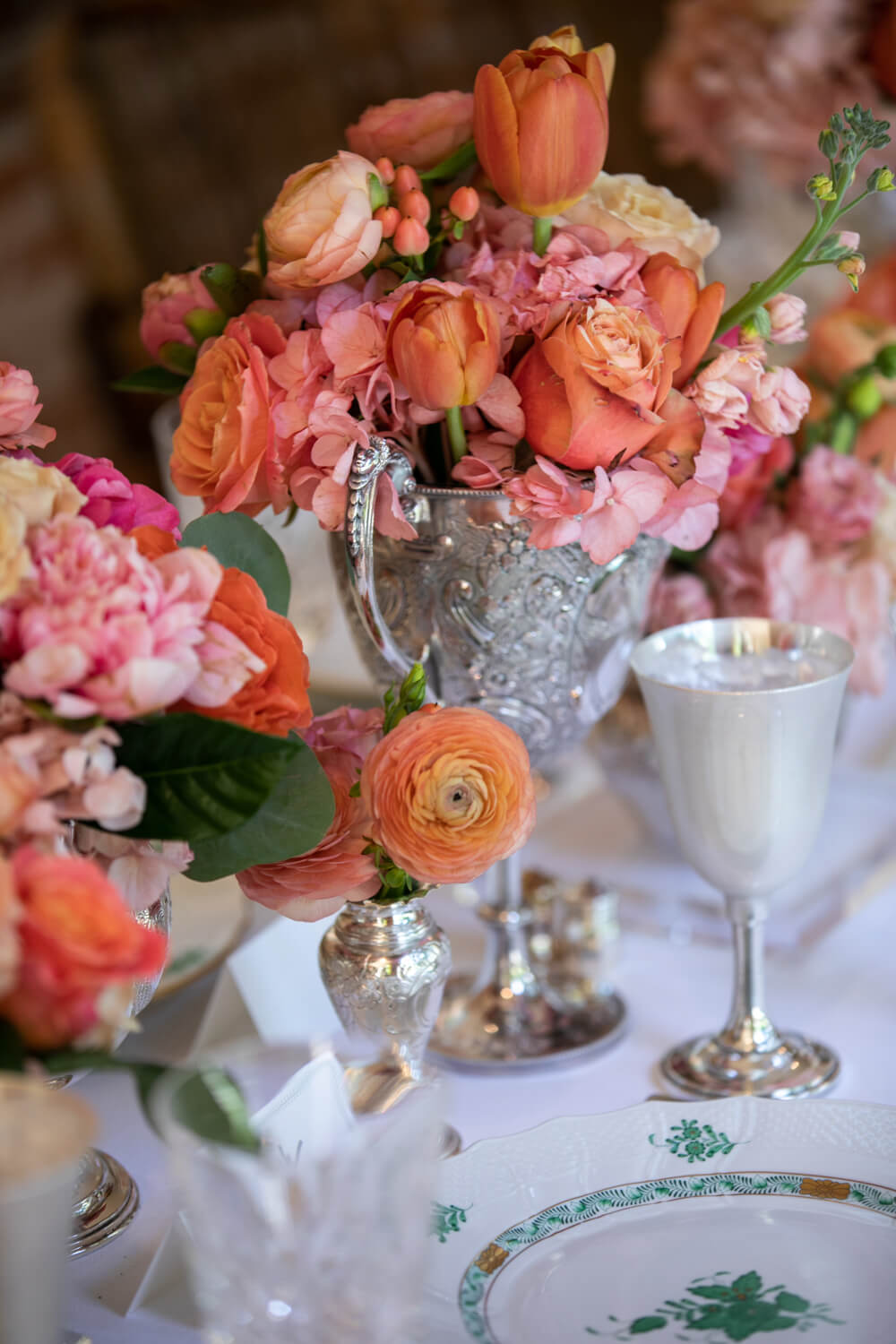 FURNITURE & FIXTURES
Optimal seating arrangements ensure guest comfortability (and that they stay a while). Arranging the reception space with multiple gathering spaces not too far from the dance floor with plenty of places to set a drink or enjoy wedding cake can really make guests feel taken care of.
Fox also mentioned, "any way to make a space feel more 'residential' is more comfortable for guests.
At my own wedding 20 years ago, I brought in upholstery, chandeliers, floor lamps & side tables (from my then store, Room Service by Ann Fox on Lovers Lane) to the courtyard at The Crescent Court Hotel.  The outdoor space truly felt like a living room & the lighting from the chandeliers, floor lamps twinkled at night."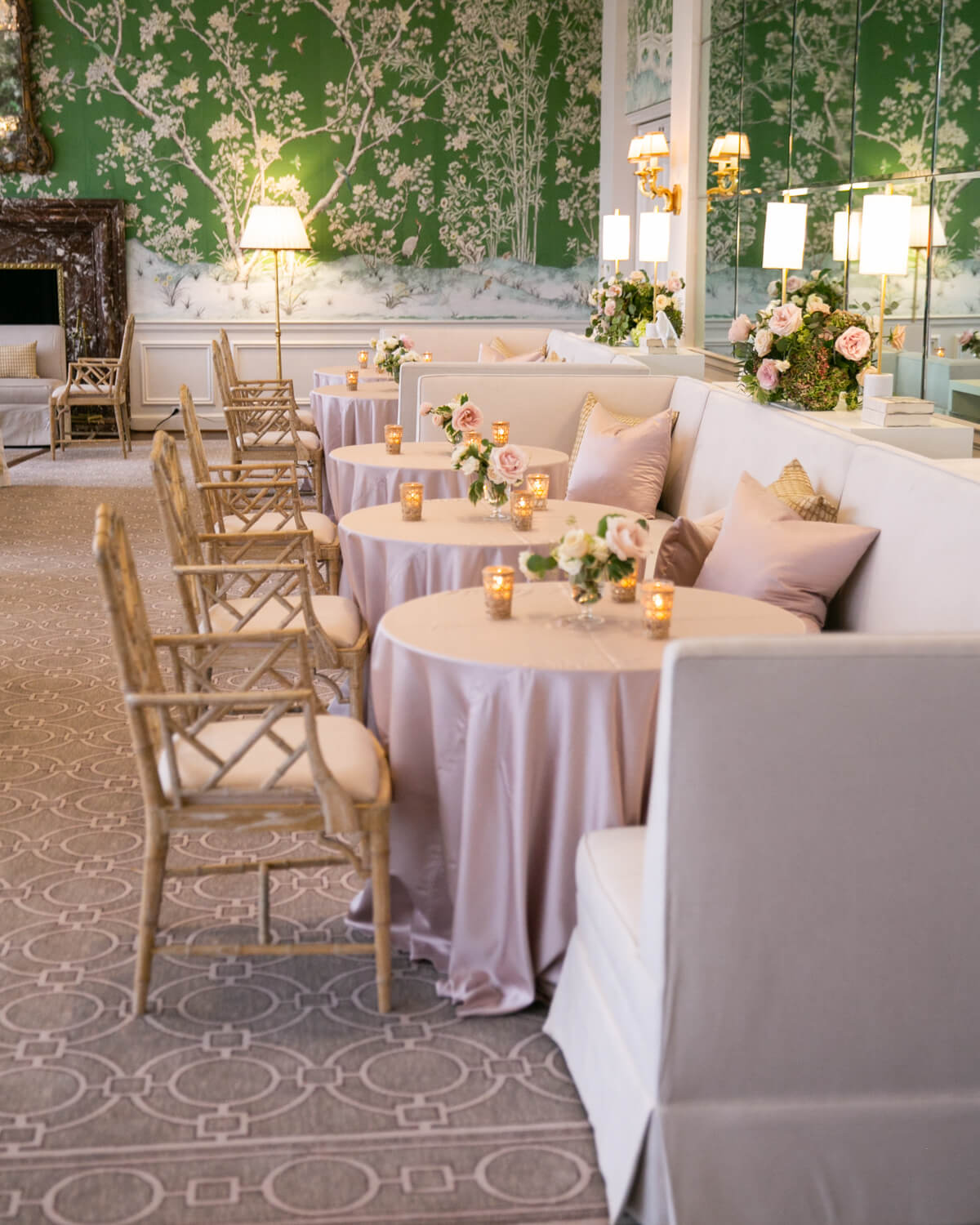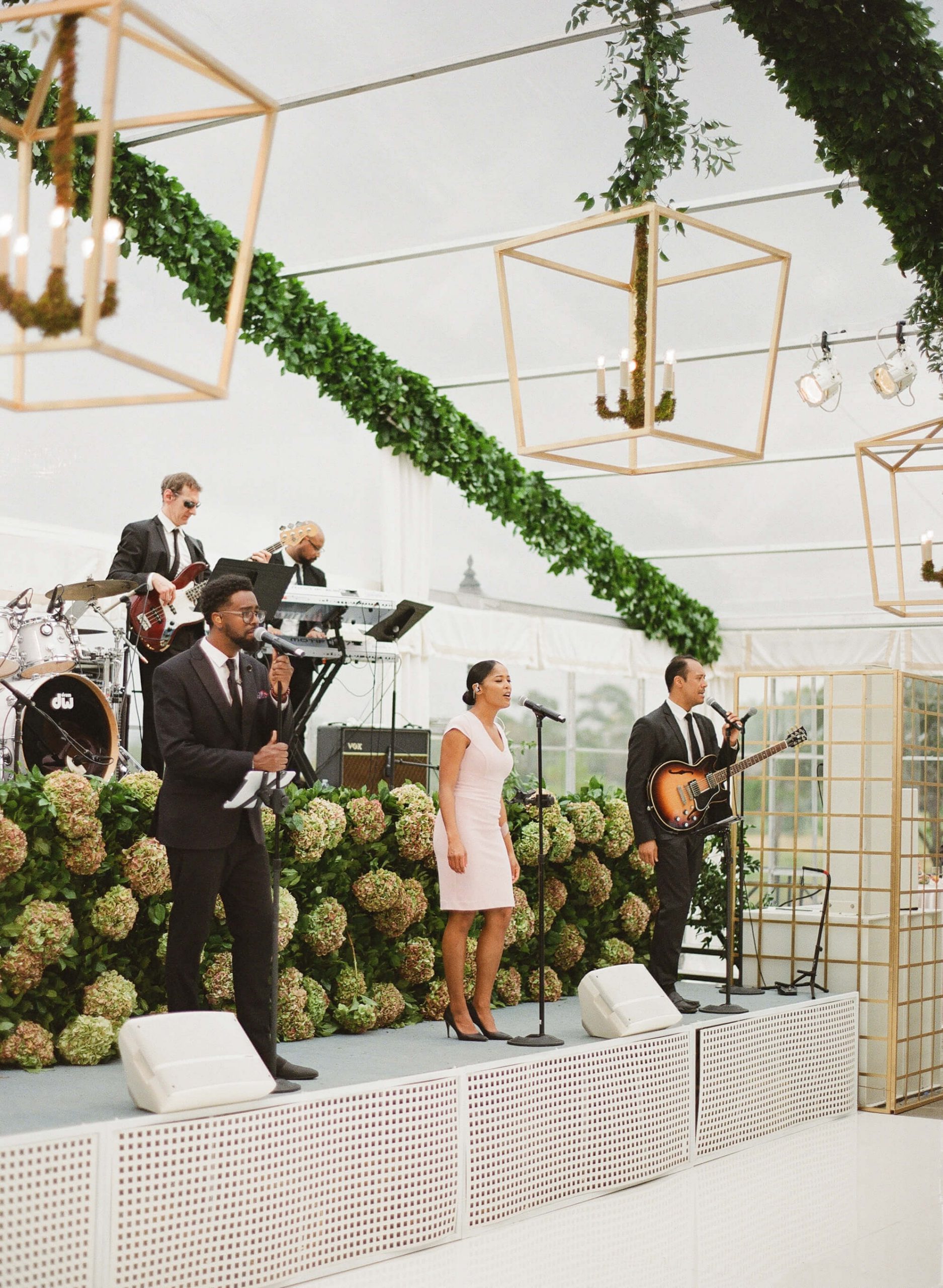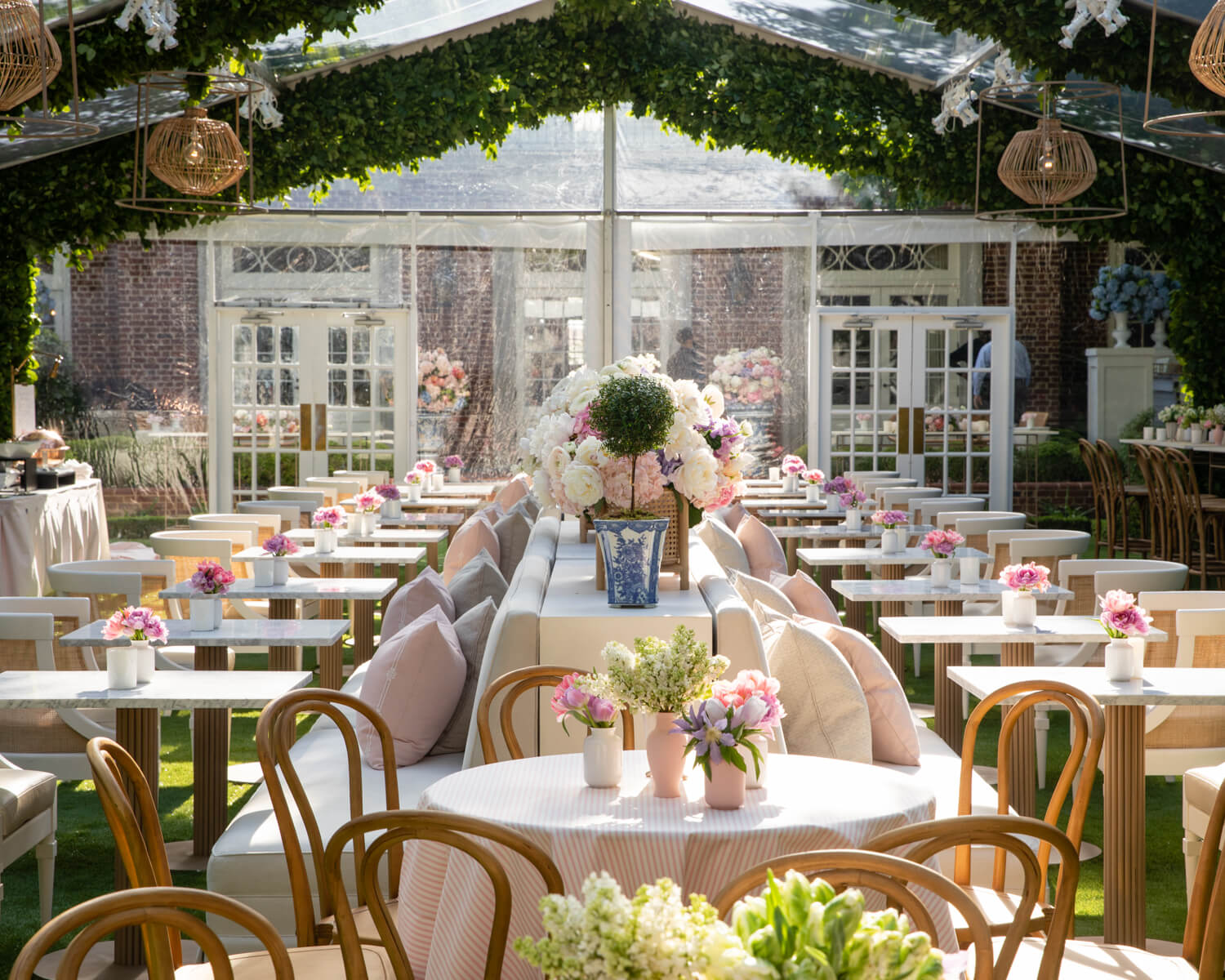 A WELL SET TABLE
"For me, the most important (and most fun) interior element that impacts a wedding is the tablescape. There is so many opportunities to mix/match and combine both the bride and groom's style through small touches. Less can be more. Fresh flowers, a fun table runner and beautiful name cards will do the trick," Leslie Jenkins of Jenkins Interiors told us.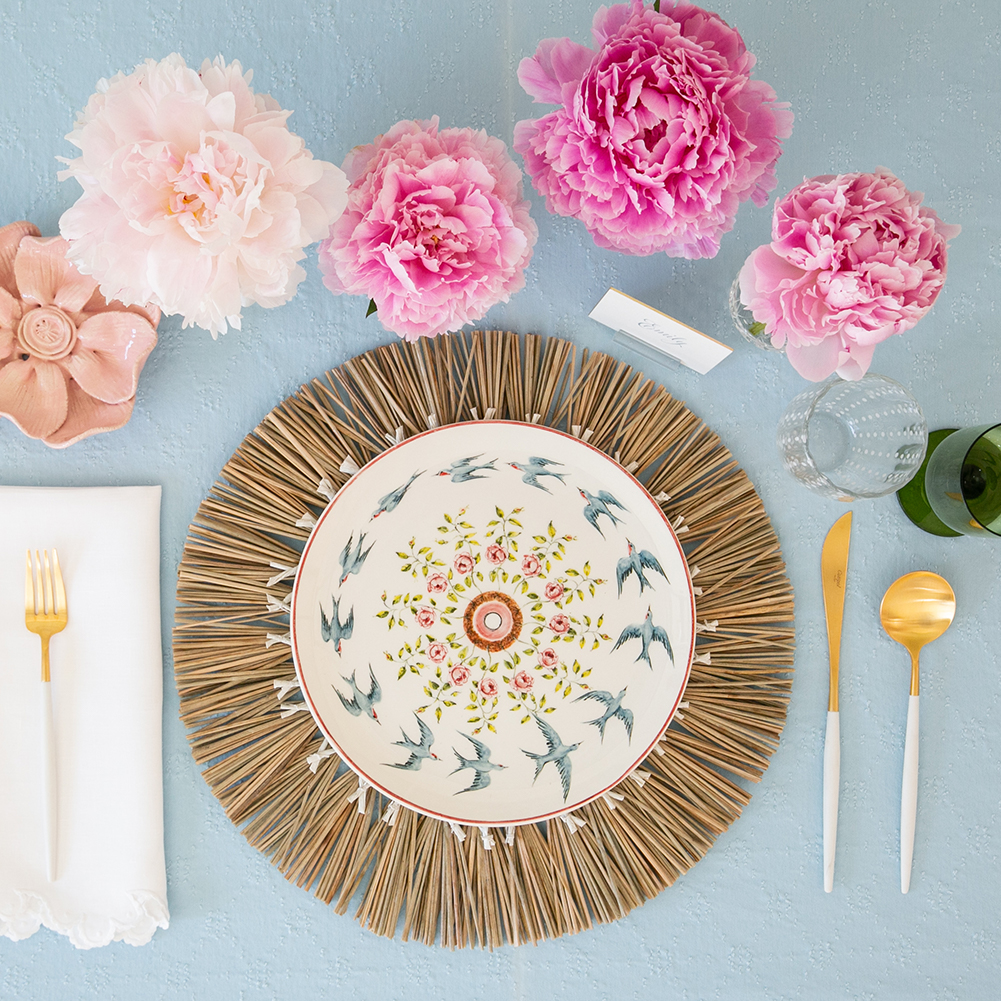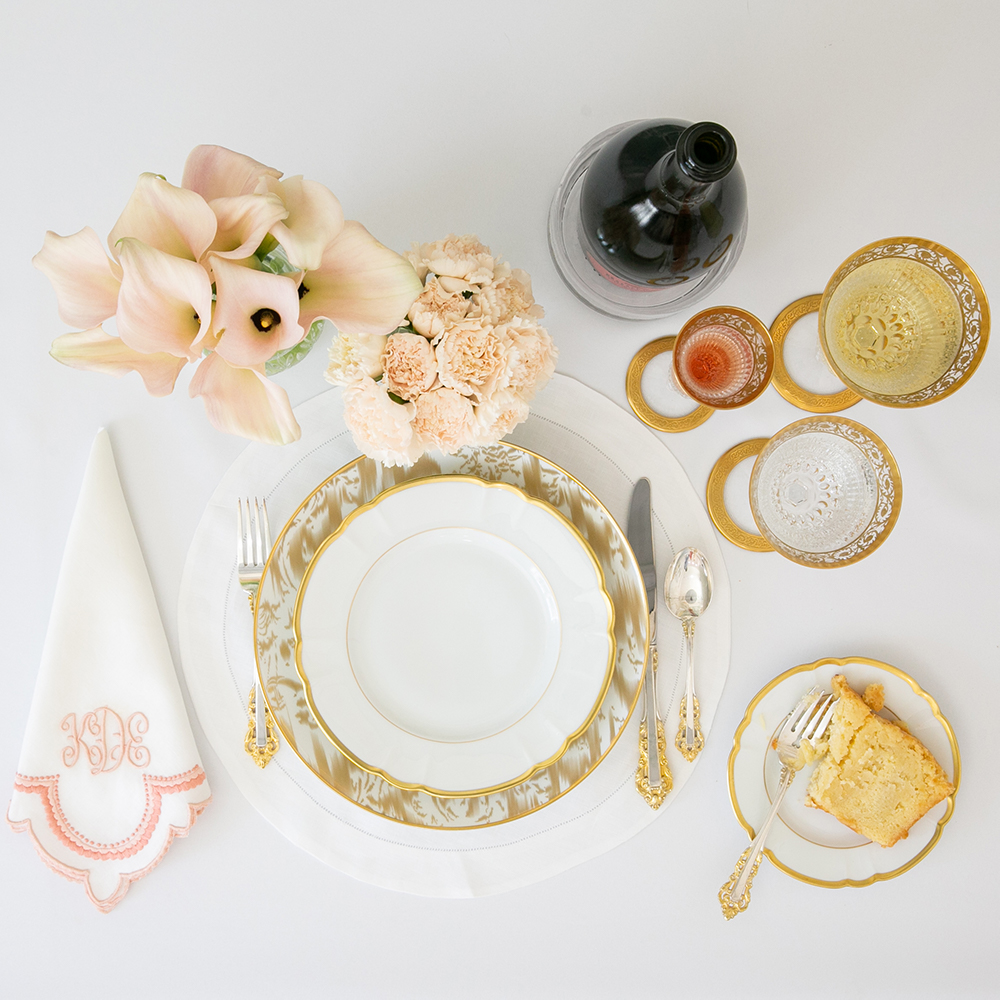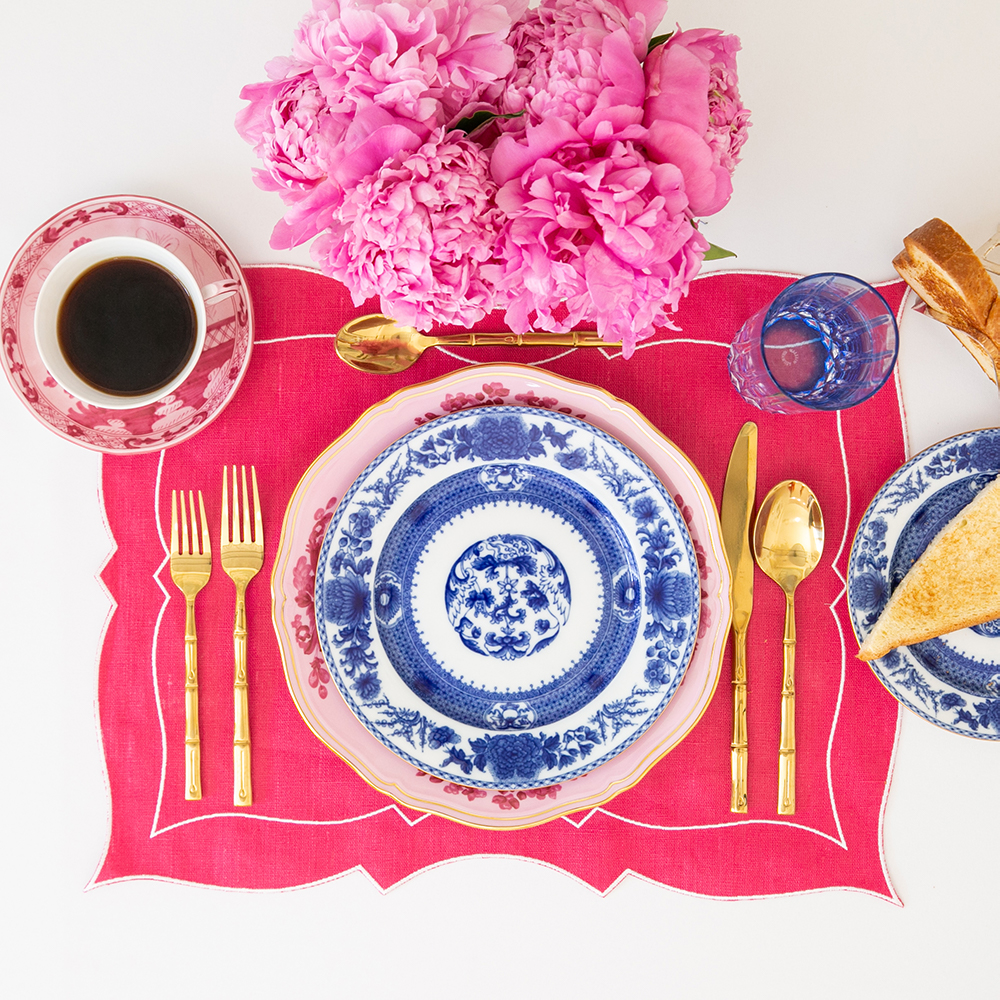 ARCHITECTURAL DETAILS
Never miss an opportunity to capture the space surrounding you—from balconies to dramatic staircases it's always important to know where to enhance and where to balance.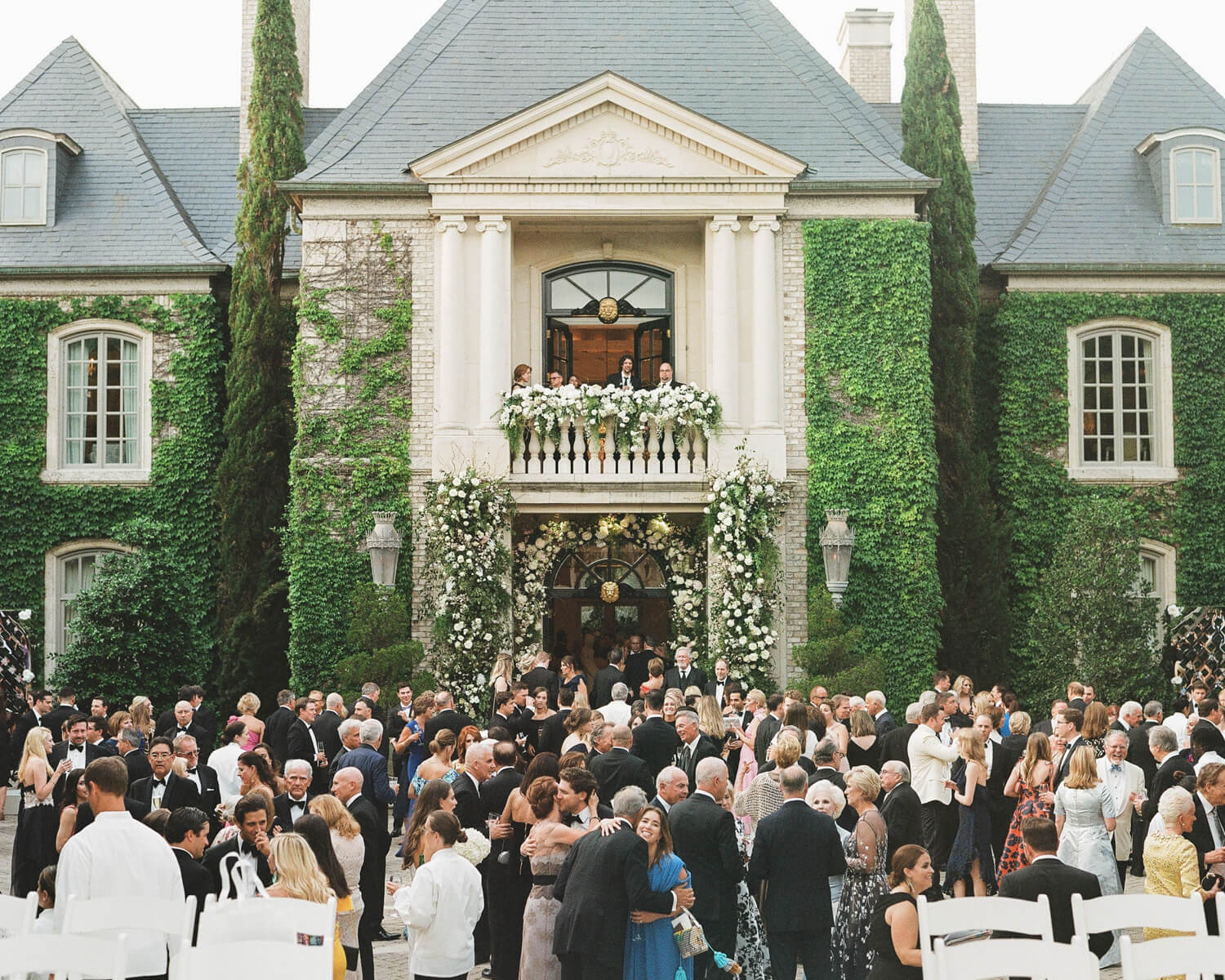 ENTRANCES
Never underestimate the power of a skirted entry table! Attention is always brought to a home's entryway and a wedding reception entryway should be no different. From octagonal skirted tables full of framed portraits and coffee table books to grand chandeliers hanging in a sea of flowers, the entrance to a reception space is always an opportunity for added magic.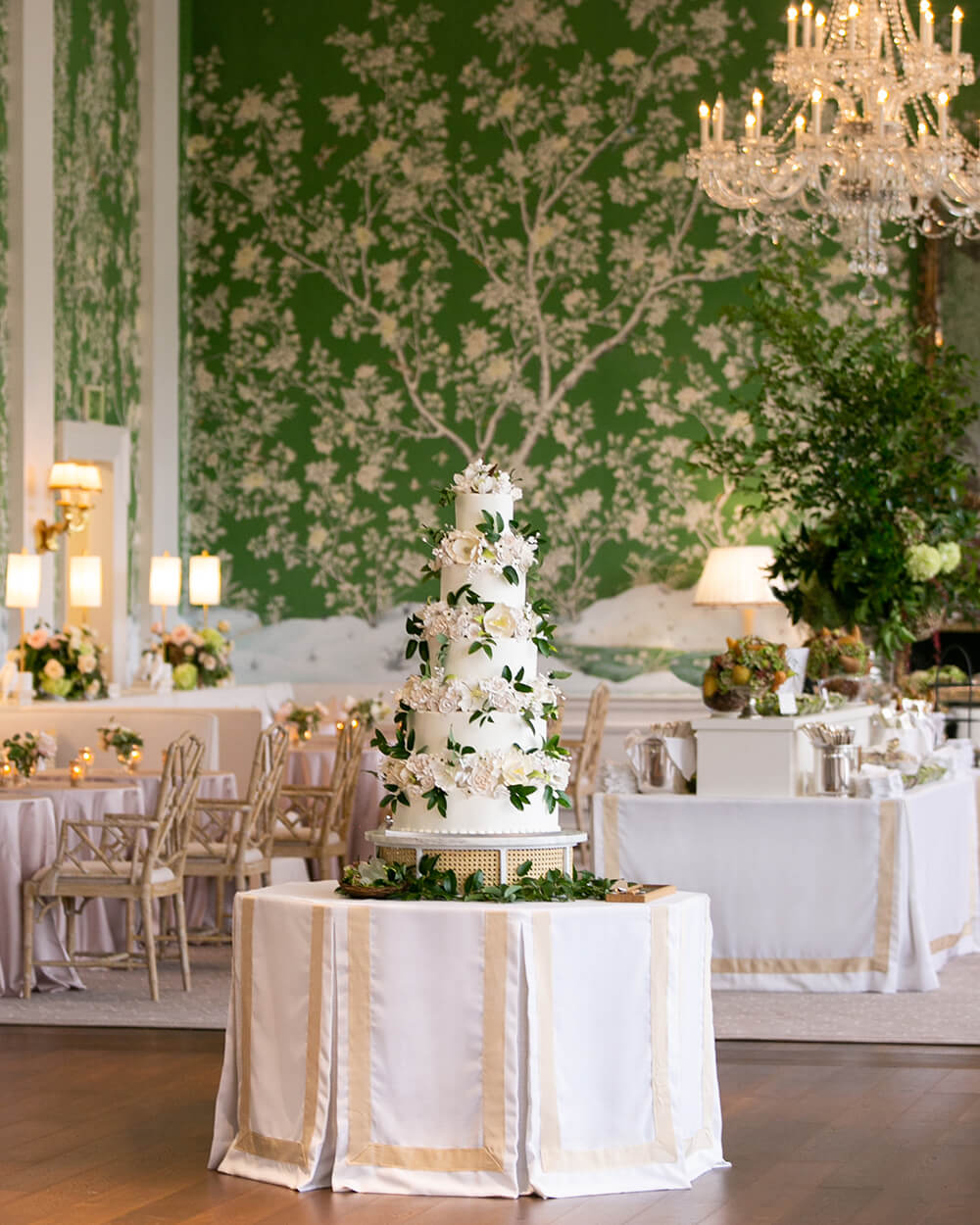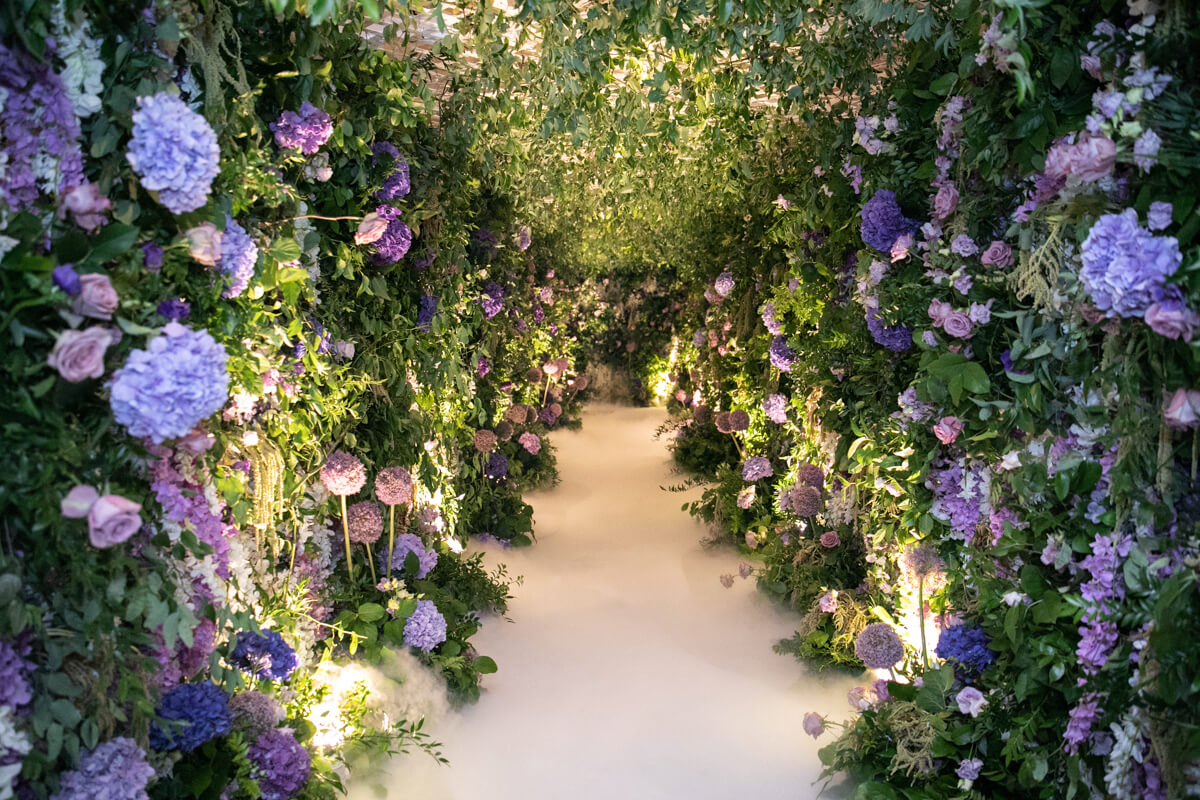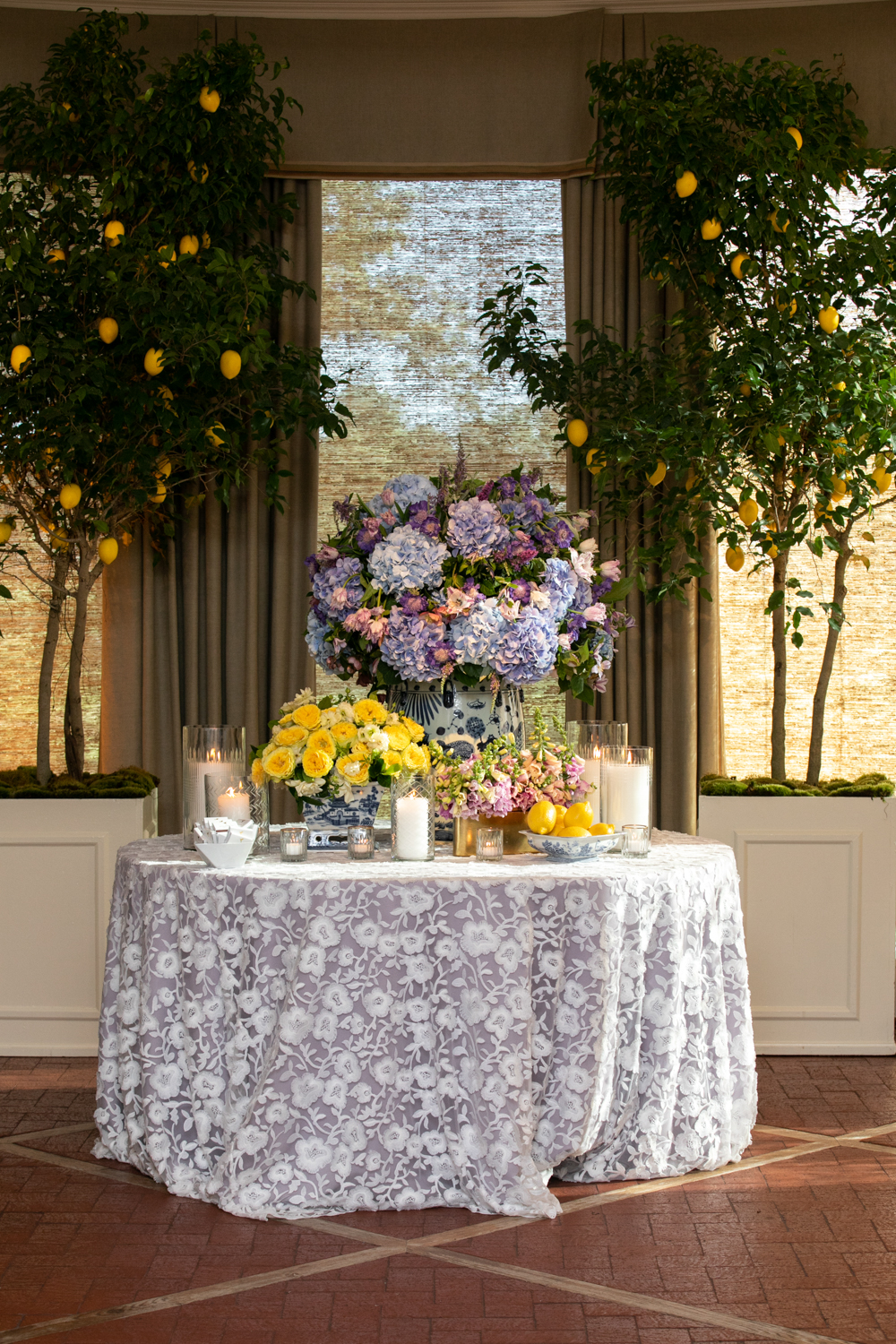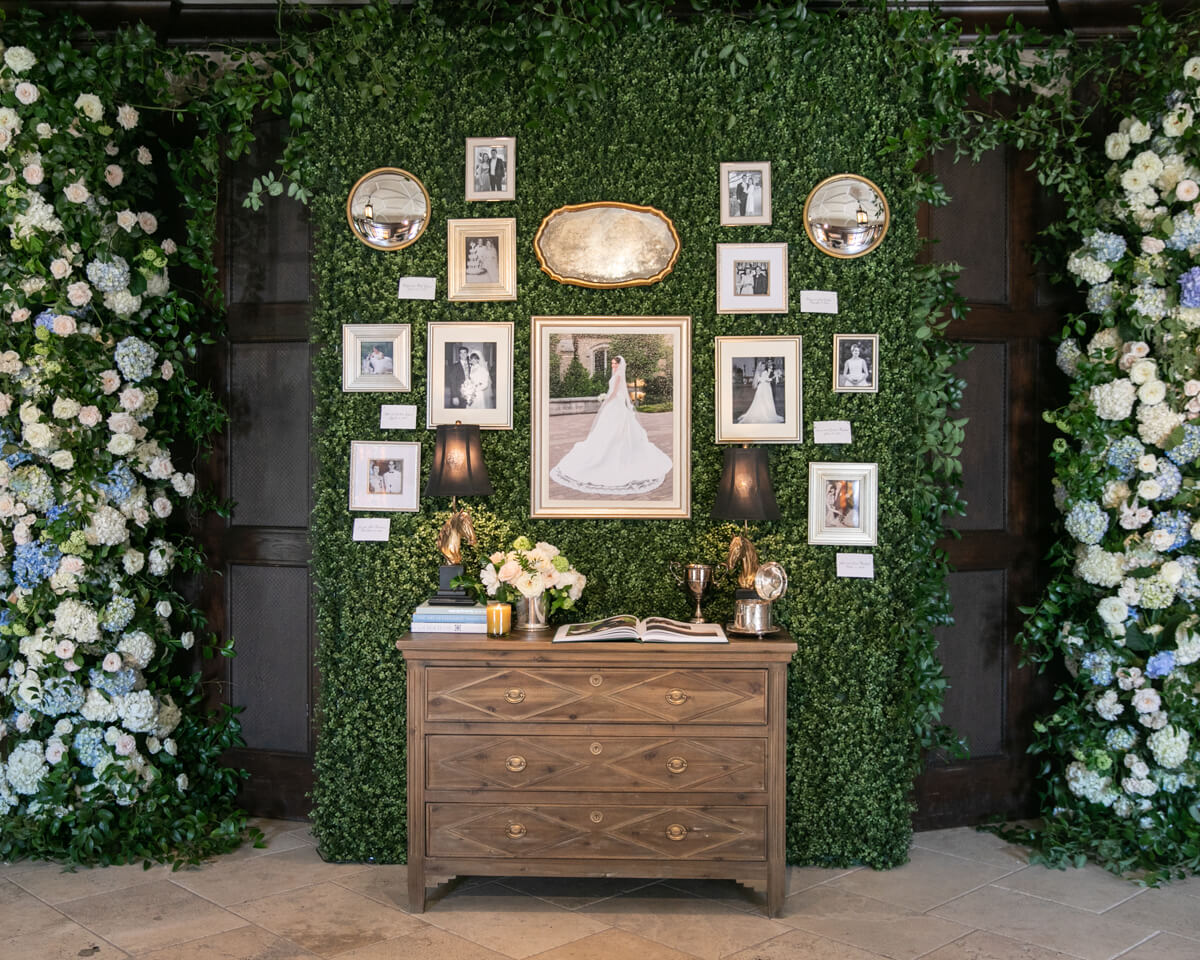 The Stage
Like a statement piece or fireplace, the stage is typically what a ballroom or tent space is centered around. Guests stare at the stage all evening and it backdrops most reception portraits. Use this moment to your advantage!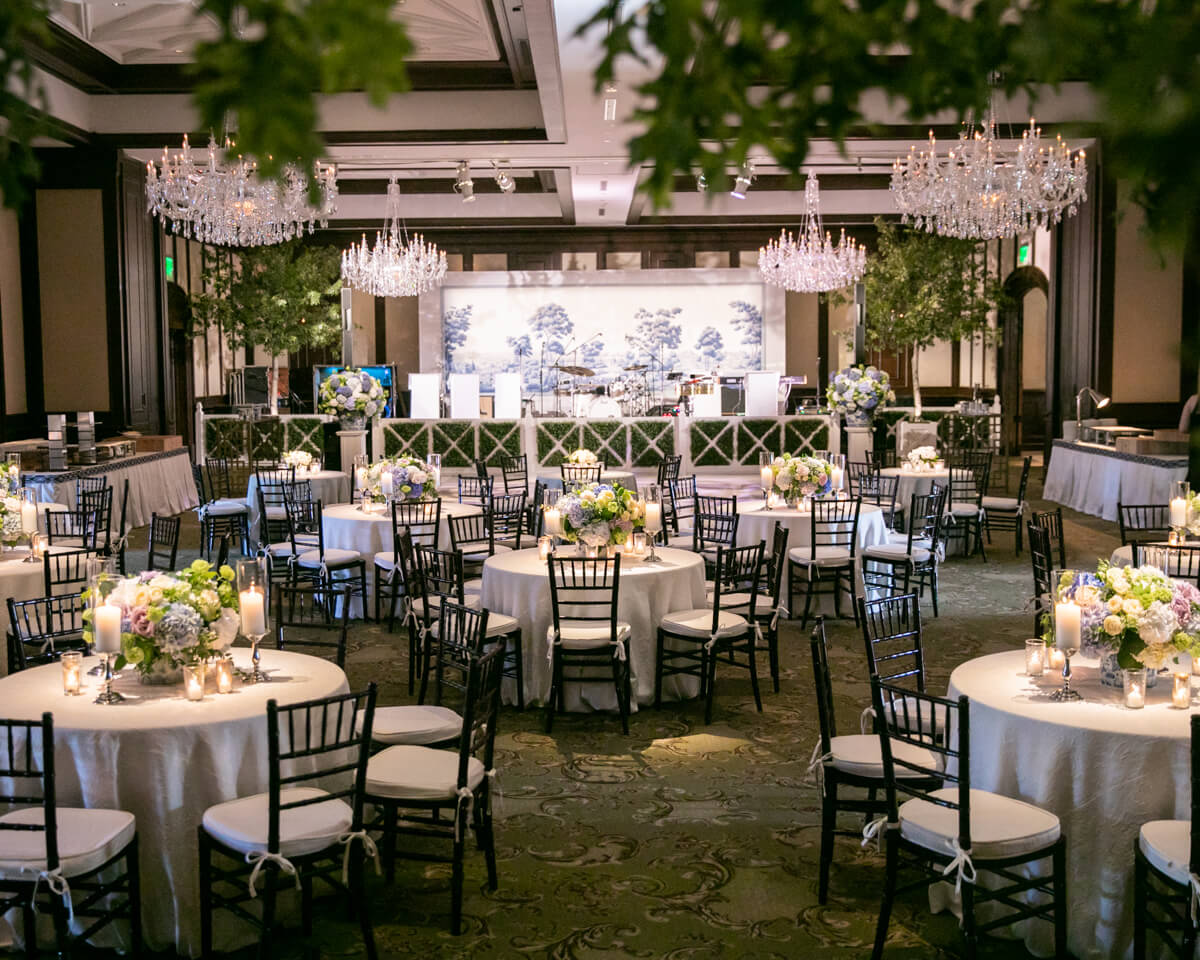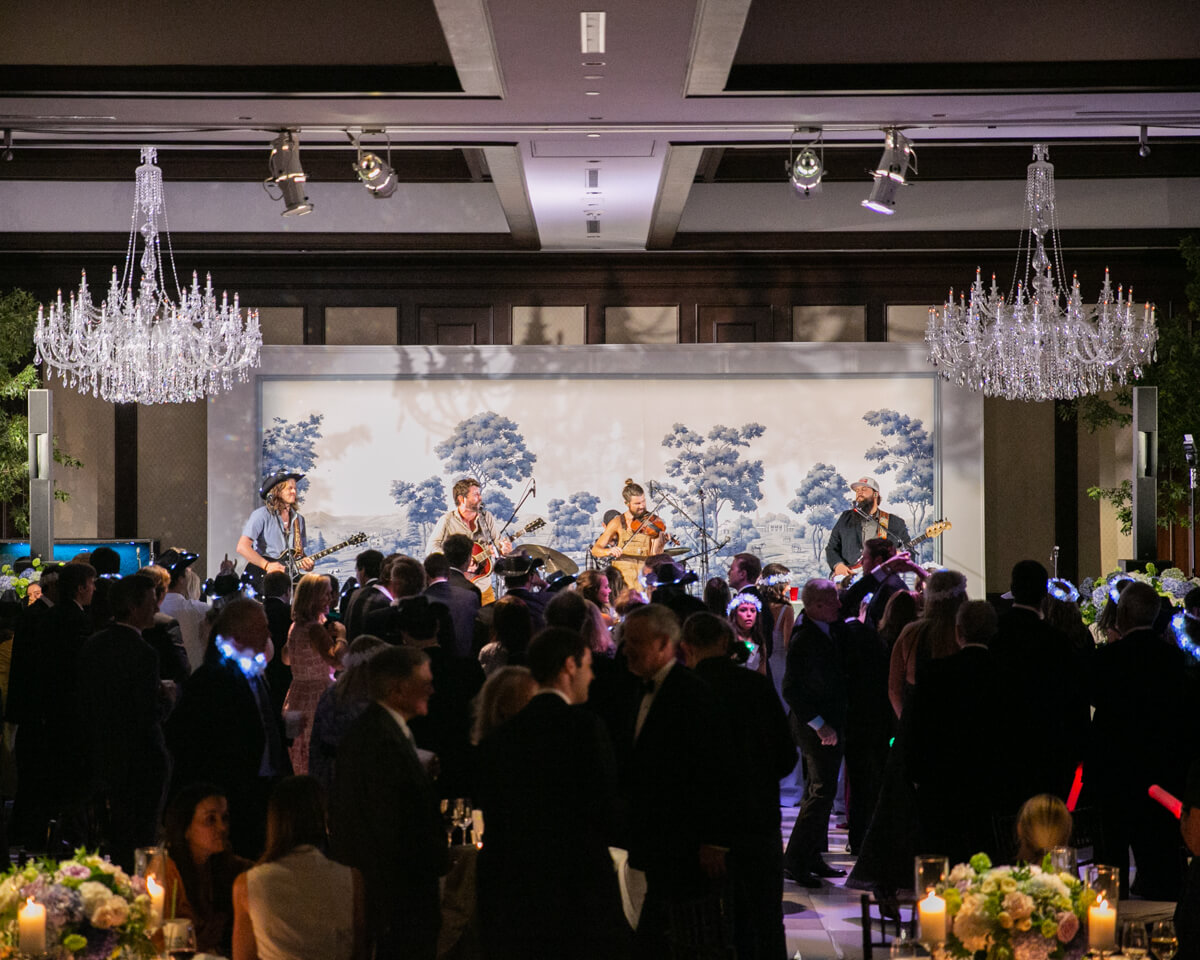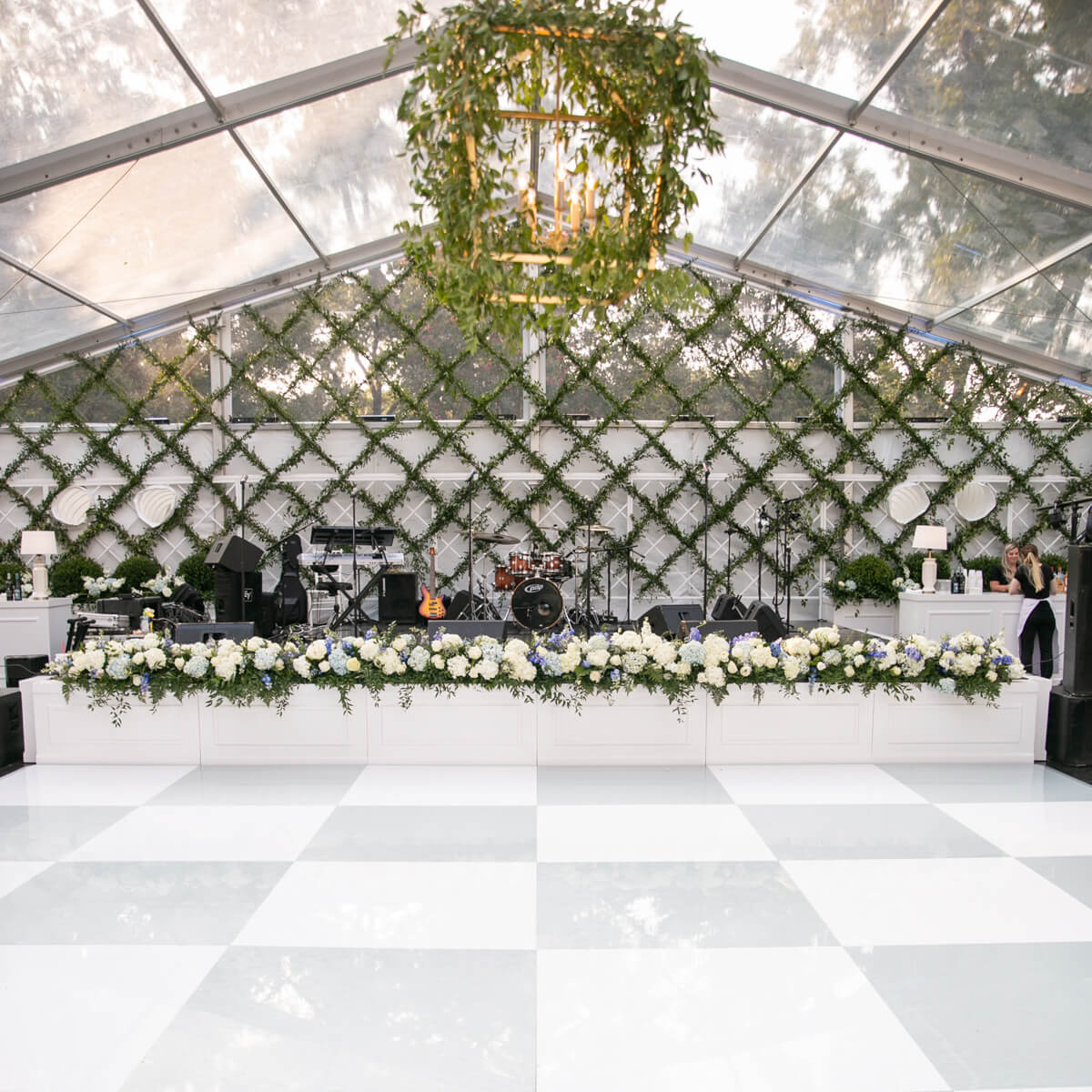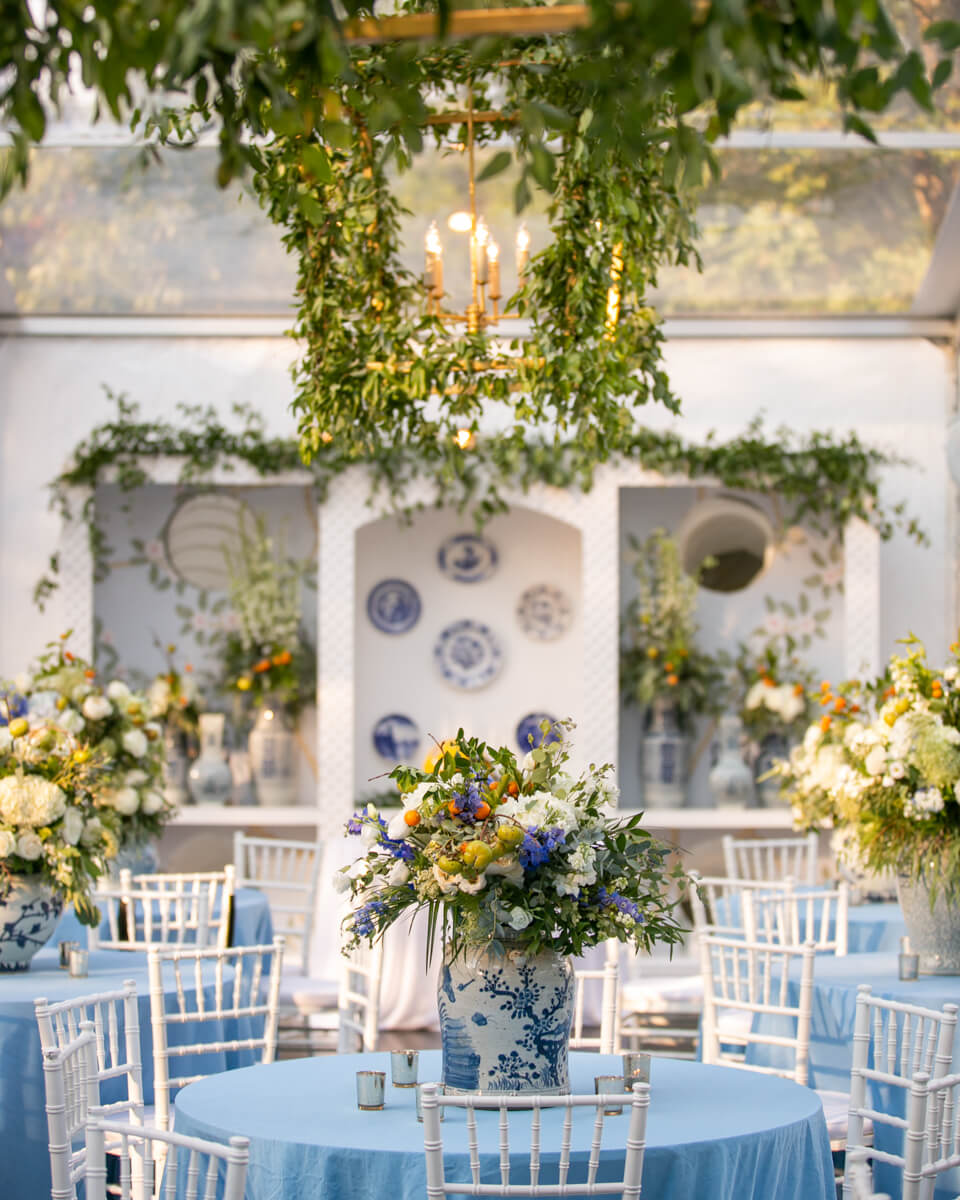 Reader Interactions