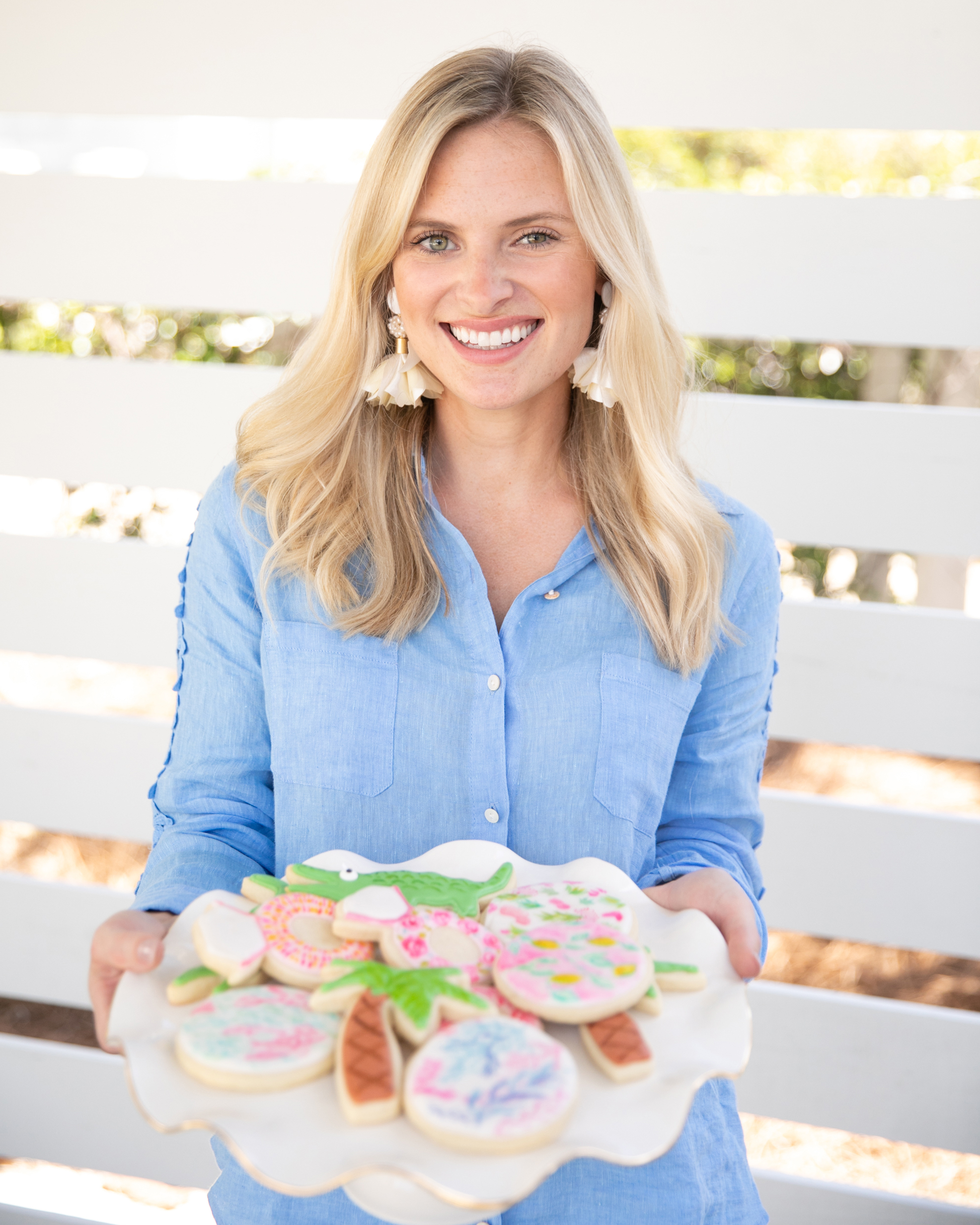 Elisabeth Epperson Farris regularly colors our Instagram feed with hand-painted sugar cookies in pretty pastels, funfetti blondie brownies, and delectable lemon curd cupcakes. Her wide smile and effortless style always light up our feed, too! Her kitchen curiosity began in her mother's kitchen with her sisters and now she spreads her love of baking and butter on her website, Elisabeth & Butter. Her recipes are classic, kitchen staples that are unintimidating and almost too pretty to eat (key word: almost).
After John spent a weekend with Elisabeth for Lonestar Southern's bachelorette, we couldn't stop day-dreaming about her Lily Pullitzer watercolored sugar cookies and fresh mojito bar. We needed to know where a foodie with such flawless taste dines and explores in her home base along scenic 30A. Grab a freshly minted beverage, prop up your feet, and enjoy Elisabeth & Butter's Guide to Seaside!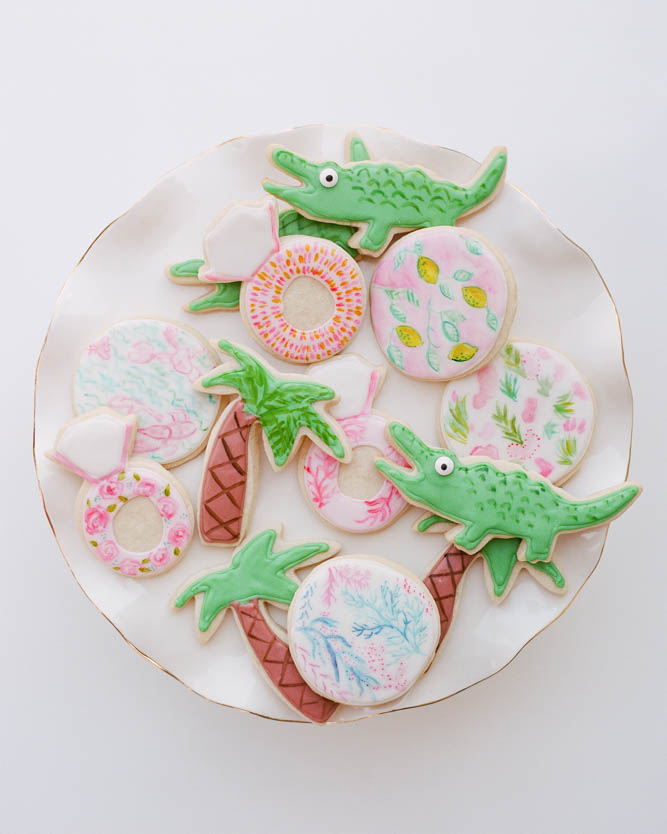 HI ELISABETH! TELL US A LITTLE ABOUT YOURSELF AND THE BEGINNING OF ELISABETH & BUTTER.
I'm originally from Montgomery, Alabama and I grew up baking with my mom and sisters. We pretty much lived in the kitchen and my mom taught me everything I know about baking. When I was 13 years old, I decided that I wanted to quit all sports and focus solely on baking because I loved it so much. Most people probably thought I was crazy, but I knew that it was my passion from early on.
I started making and selling decorated sugar cookies and cakes in high school and my small business grew in our town by word of mouth. I would miss Friday night football games because I had a big cookie order the next day and it taught me so much responsibility at an early age.
I decided to go to Auburn University for college and majored in Hospitality Management, which I balanced with my baking business that was still growing. I started the Instagram, "Elisabeth and Butter," my sophomore year of college as a way of showing my family and friends what I was creating and I had no idea it would turn into anything. I continued doing what I loved and the word somehow got out about this college girl who sold hand-painted cookies and cakes. I graduated from Auburn University in 2016 and moved to Charleston, South Carolina for an internship with RiverOaks Charleston. RiverOaks is a wedding venue and planner and it was a dream getting to learn from such a talented group.
It was there in Charleston where I turned my baking Instagram into a blog, something I had been putting off for far too long. I feel so incredibly lucky to get to do what I love every single day!
WHEN YOU GOT MARRIED, WHAT BITES AND TREATS DID YOU SERVE AT YOUR WEDDING?
I was crazy and decided to make my own dessert bar at our wedding! I made some of our favorite desserts including carrot cake, sugar cookies, macarons, mini apple pies, and a lemon blackberry cake. My younger sister, Sarah, helped me create all desserts the week before the wedding and it was a memory I'll never forget.
LIVING IN SEASIDE SOUNDS LIKE A DREAM! HOW DID YOU END UP LIVING THERE?
We absolutely LOVE living at the beach! My husband, Daniel, is in construction and his job brought us here the year we got married.
WHAT DOES A DAY-IN-THE-LIFE OF A FOOD BLOGGER LOOK LIKE IN 30A?
If I'm not preparing for a cookie decorating class, I'm usually creating or testing a new recipe. My kitchen counter is my desk and I'm always covered in flour and sugar!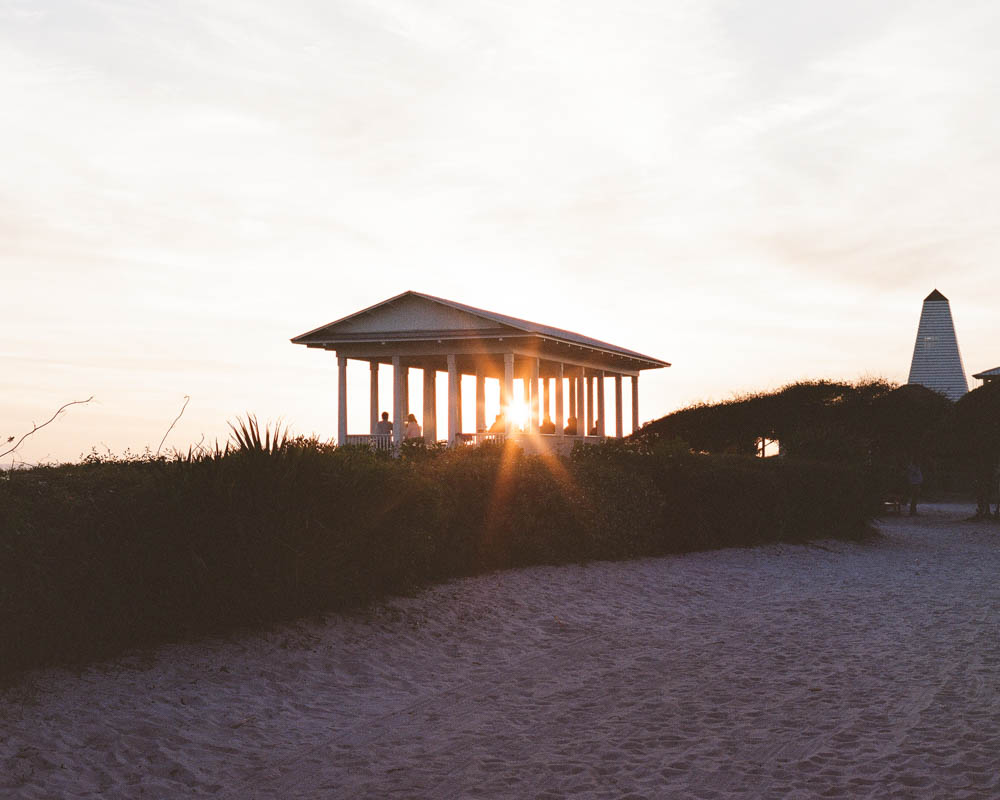 STAY
My favorite areas to stay in are Watercolor, Seaside, and Rosemary! If you're renting a home, I recommend booking through 360 Blue Properties—they have so many great homes! For hotels, I most recommend The Pearl in Rosemary Beach and The Watercolor Inn.
DINE
BEST BREAKFAST:
Black Bear Bread Co. is hands down my favorite coffee shop located in Grayton Beach and you'll find me there at least 3 times a week. They make all their breads and pastries from scratch and their coffee is fantastic. Try a cinnamon roll and the avocado toast ?
Raw and Juicy is another favorite and they are opening a new location in Alys Beach.
If you want to eat in, I love making my baked oatmeal or oat flour banana bread muffins as a quick and healthy breakfast!
FAVORITE LUNCH AND GRAB N' GO:
Bud and Alleys and Taco Bar in Seaside, and any of the airstreams!
The Bay: Located on 331 right by the bridge.
Blue Mabel: Located in Blue Mountain Beach
IDEAL ROMANTIC DINNER SPOT:
Pescado in Rosemary Beach
George's at Alys Beach
Caliza at Alys Beach
La Crema at Rosemary Beach: You MUST order fondue for dessert!
BEST DRINK ORDER ON 30A:
The mojitos from Great Southern are my favorite and it's located right in the middle of Seaside.
ENJOY
FAVORITE SHOPPING EXPERIENCES:
OKO Lifestyle in both Rosemary Beach and at The Hub
Art of Simple in Seaside Square (which has so many great shops).
Outpost in 30Avenue
BEST SPOT FOR A PHOTO OPP:
I like to explore the hidden streets of Rosemary Beach. The homes there are beautiful and you can escape the crowds!
FAVORITE BREAK FROM THE BEACH:
One of my favorite things to do is walking and biking the pretty neighborhoods of Watercolor, Seaside, Alys, or Rosemary! Daniel and I also love going to The Bay for live music and the most beautiful view.
Special thanks to Elisabeth Epperson Farris for sharing an insider's guide to 30A! You can follow her international journeys at @elisabethandbutter.
Reader Interactions