Romance is in the air, and rings may be on the mind! On this annual day of love & romance, we've teamed up with Diamonds Direct to provide a guide to engagement rings! We're hoping to answer any questions you may have, that you may not know how (or who) to ask. Happy Valentine's Day, and happy shopping! 😉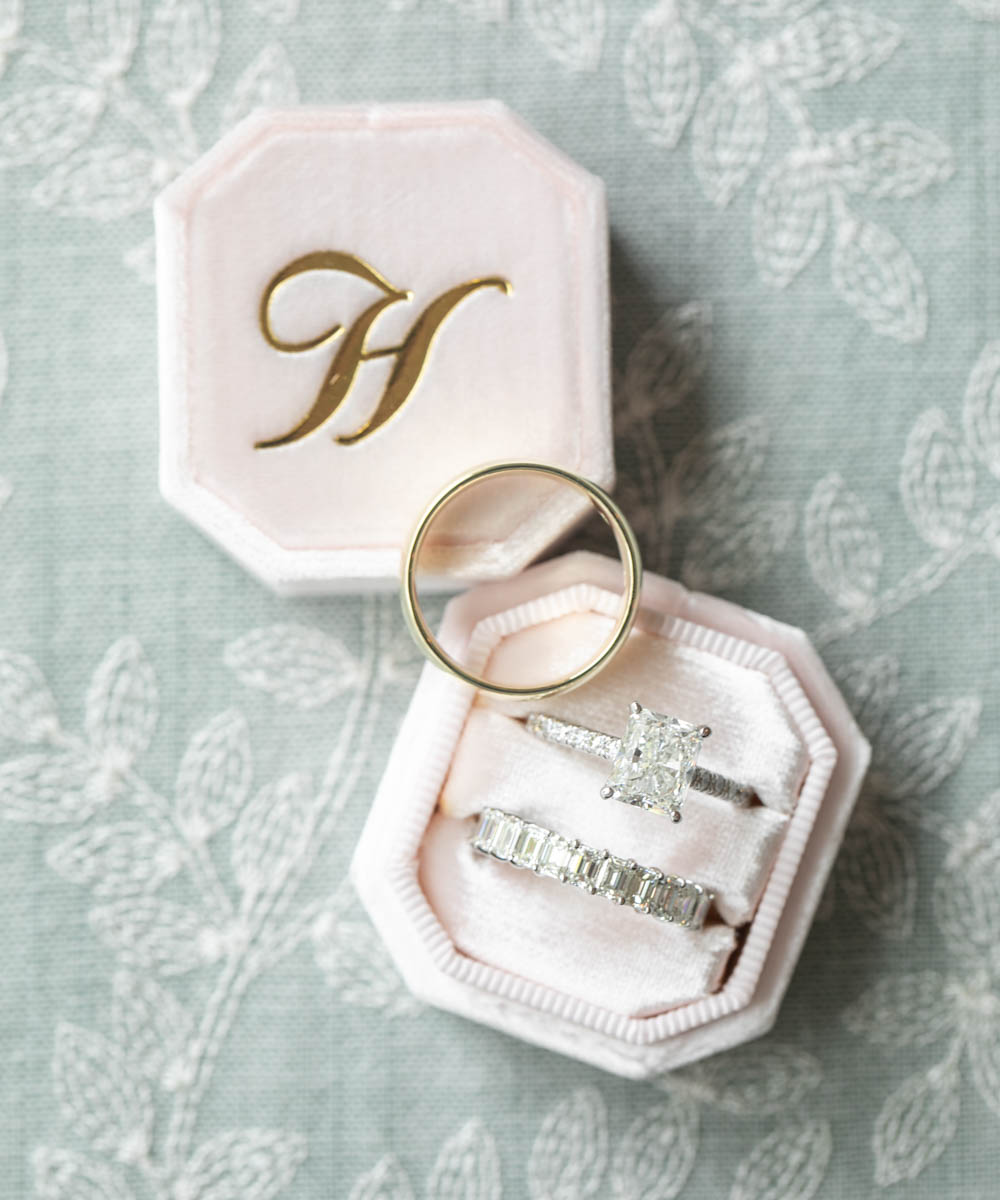 "How do I decide what kind of ring looks good on my finger?" 
Like your own unique fingerprint, every diamond is different in its specific qualities and characteristics. Shopping for engagement rings can at first seem overwhelming, but Diamonds Direct takes all the stress out of the equation with a mission to help you feel completely confident and secure in your purchase, long after the big question is popped.
Not only that, but our team ensures a fun and relaxed shopping experience where our customers leave feeling empowered, (complete with complimentary champagne to make your experience all the more memorable!) Now more than ever, couples deserve to be celebrated to the fullest and our team is here to do just that.
"What shape ring will look best on me?" 
Diamond shape is one of the first aspects of an engagement ring a couple considers. Depending on where a couple is in the process, we always encourage guests to try on a wide variety of diamonds to see which option best fits their personal style. Diamonds Direct is proud to offer one of the nation's largest inventory of loose diamonds at the best prices anywhere in the country. Which you will quickly realize upon entering any of our showrooms!
Once you have determined one or two shapes that you feel resonate most, our team of experts will take the time to source a multitude of diamonds, hand-picked for you to carefully select the stone of your dreams. Every Diamonds Direct customer receives a personalized diamond education, providing each of our customers the tools and resources needed to make the best decision possible.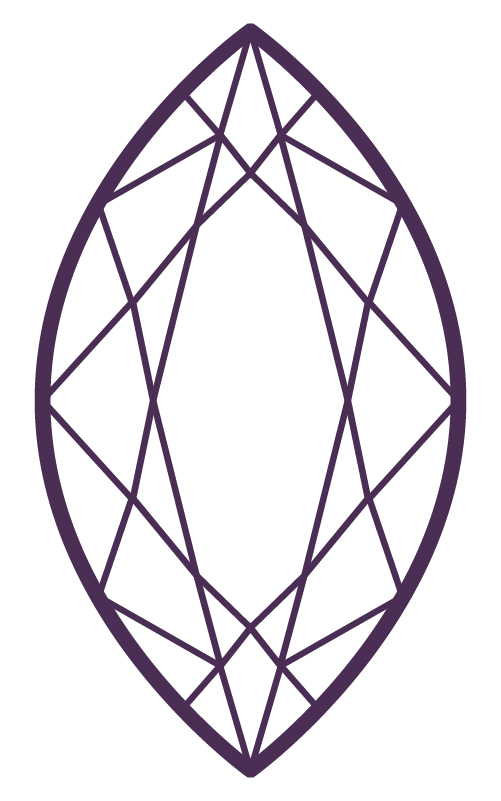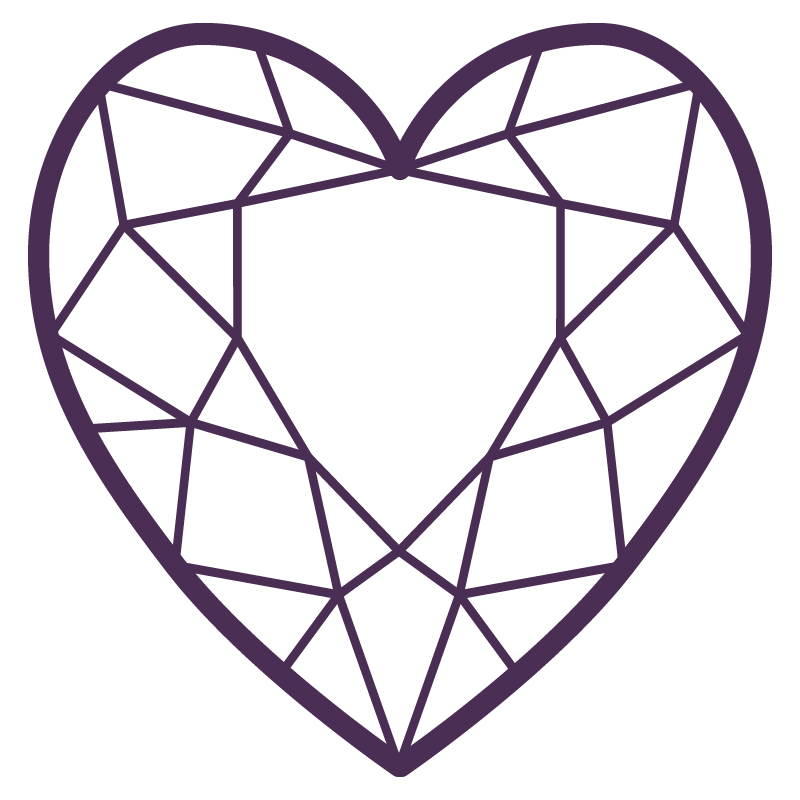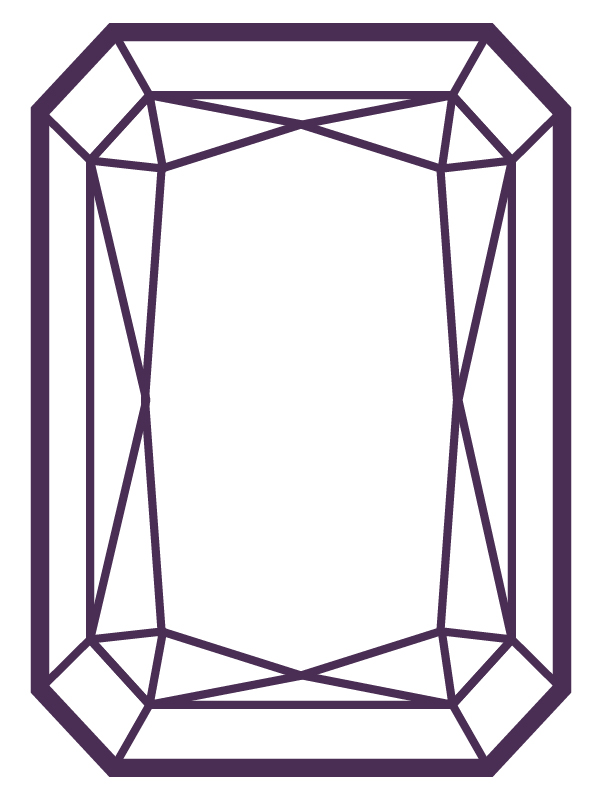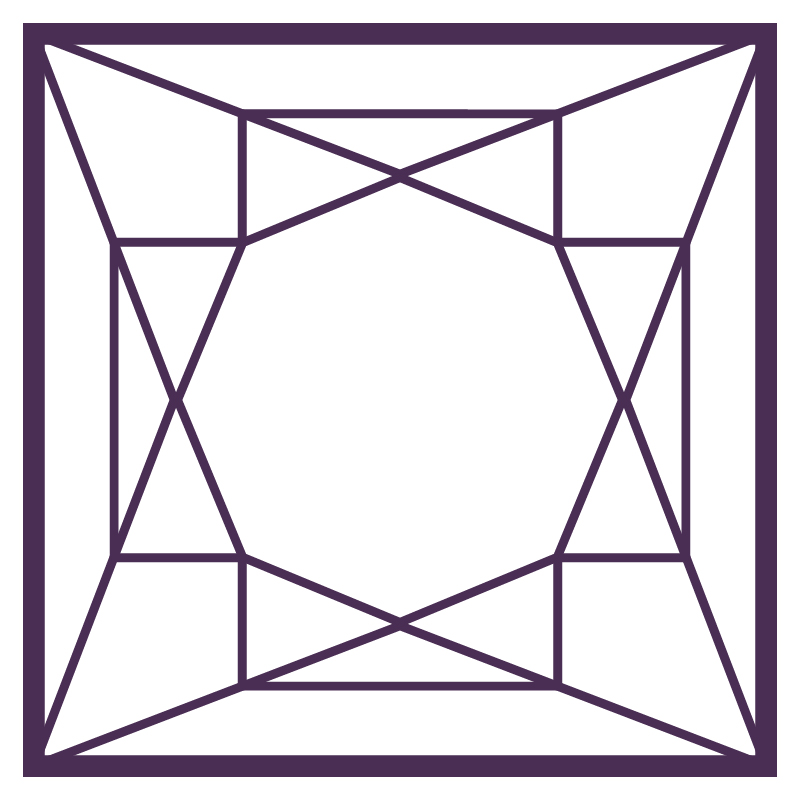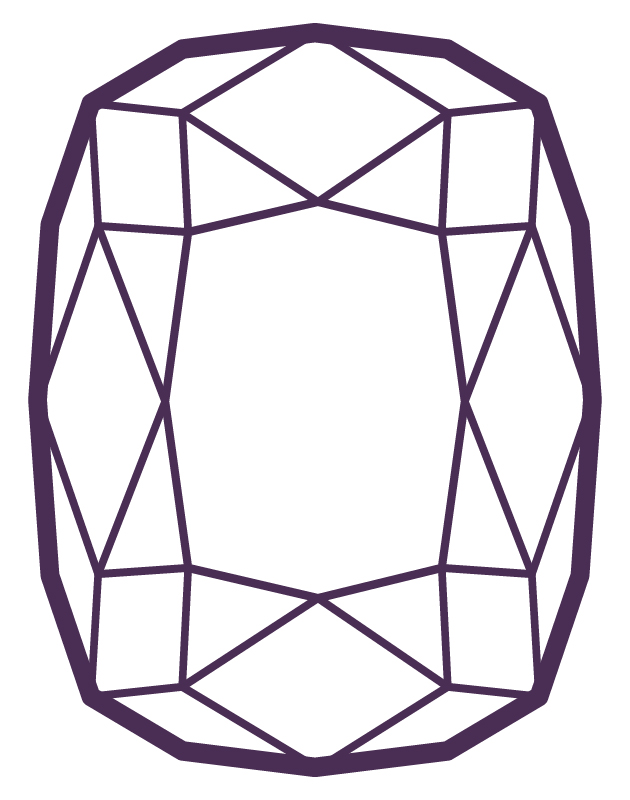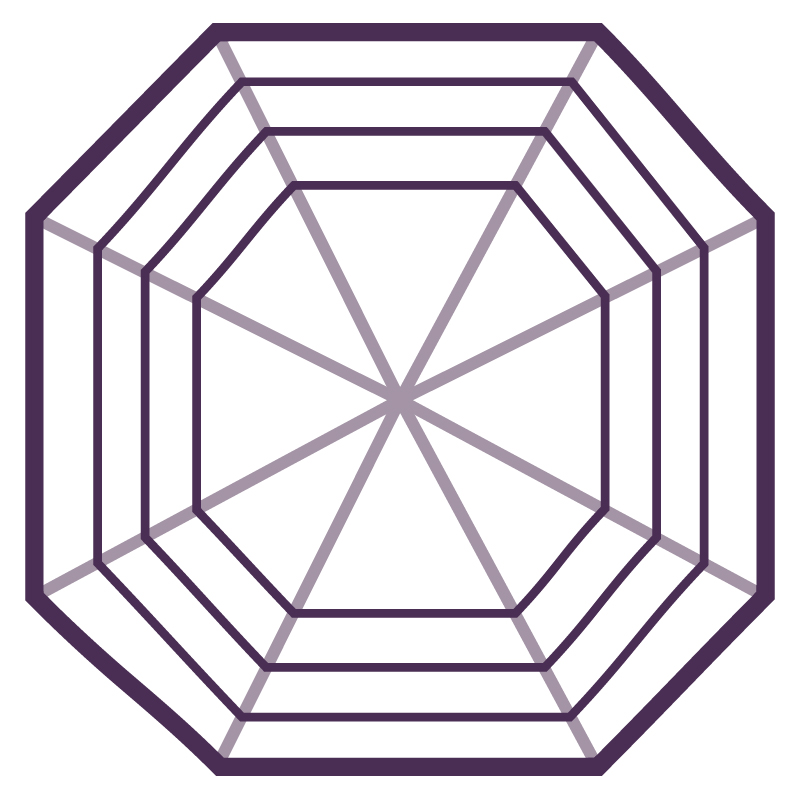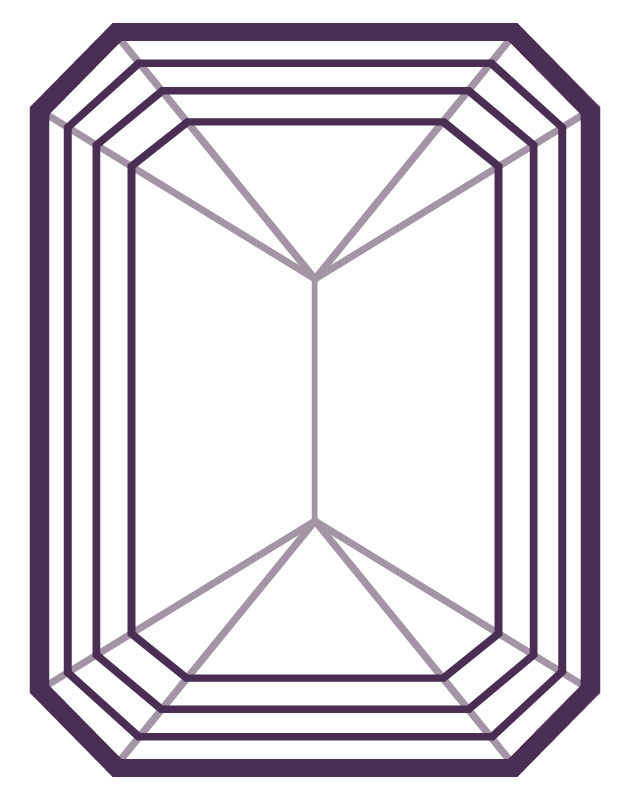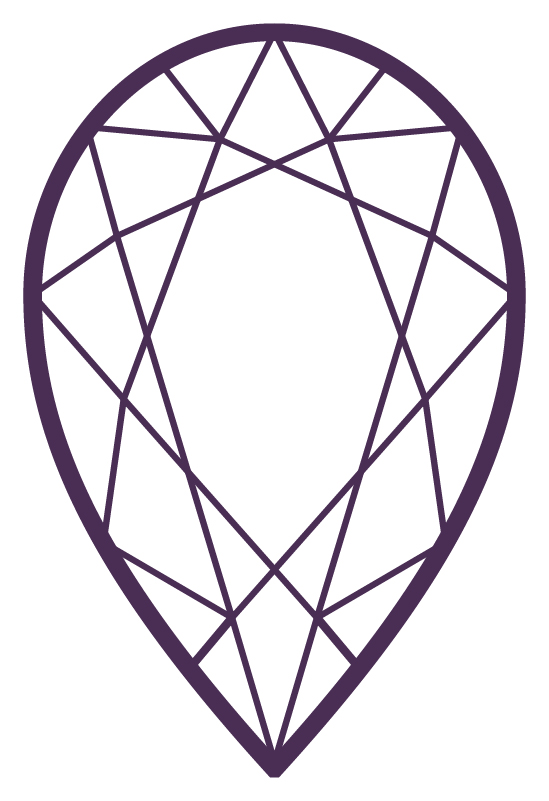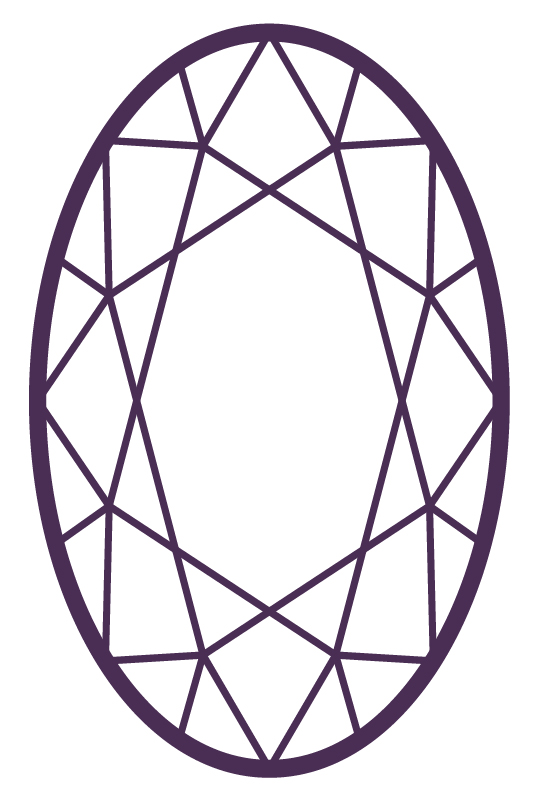 "How do I explain to my soon to be fiancé what I am looking for in a ring?" 
Our Diamond Experts take diligent notes of all details during each appointment, including any hints or wish list specifics! When your soon to be fiancé visits the showroom in secret, we will be able to quickly reference any specifics that may have been mentioned. We also definitely encourage any photos for inspiration!
"What happens if I don't find my dream ring in the display case?" 
If you can dream it, our team can do it. Custom designed jewelry is a wonderful way to celebrate your love story with a uniquely made piece.
"Walk me through the 4 C's please?"
Of course! Selecting the perfect diamond always starts with a little education.
1. Cut
Cut is considered the most important factor in ensuring the brilliance of a diamond. We often think of a diamond's cut as its shape, but a diamond's cut grade is really about how well a diamond's facets interact with light. Color, clarity, and even carat weight are mostly determined by mother nature, however, cut is determined and engineered by man to maximize brilliance and sparkle.
2. Carat
Carat weight is the measurement of how much a diamond weighs. A metric carat is defined as 200 milligrams and each carat can be subdivided into 100 points. This allows very precise measurements to the hundredth decimal place. For example, a 125 point diamond is 1 ¼ carats.
3. Color
Color evaluation is based on the absence of color. The color range is from colorless to light yellow and begins at "D" going through "Z".
4. Clarity
Lastly, clarity describes the purity of the diamond. Most diamonds contain tiny, natural marks called inclusions. The number of inclusions, their size, nature and location all affect the diamond's clarity grade.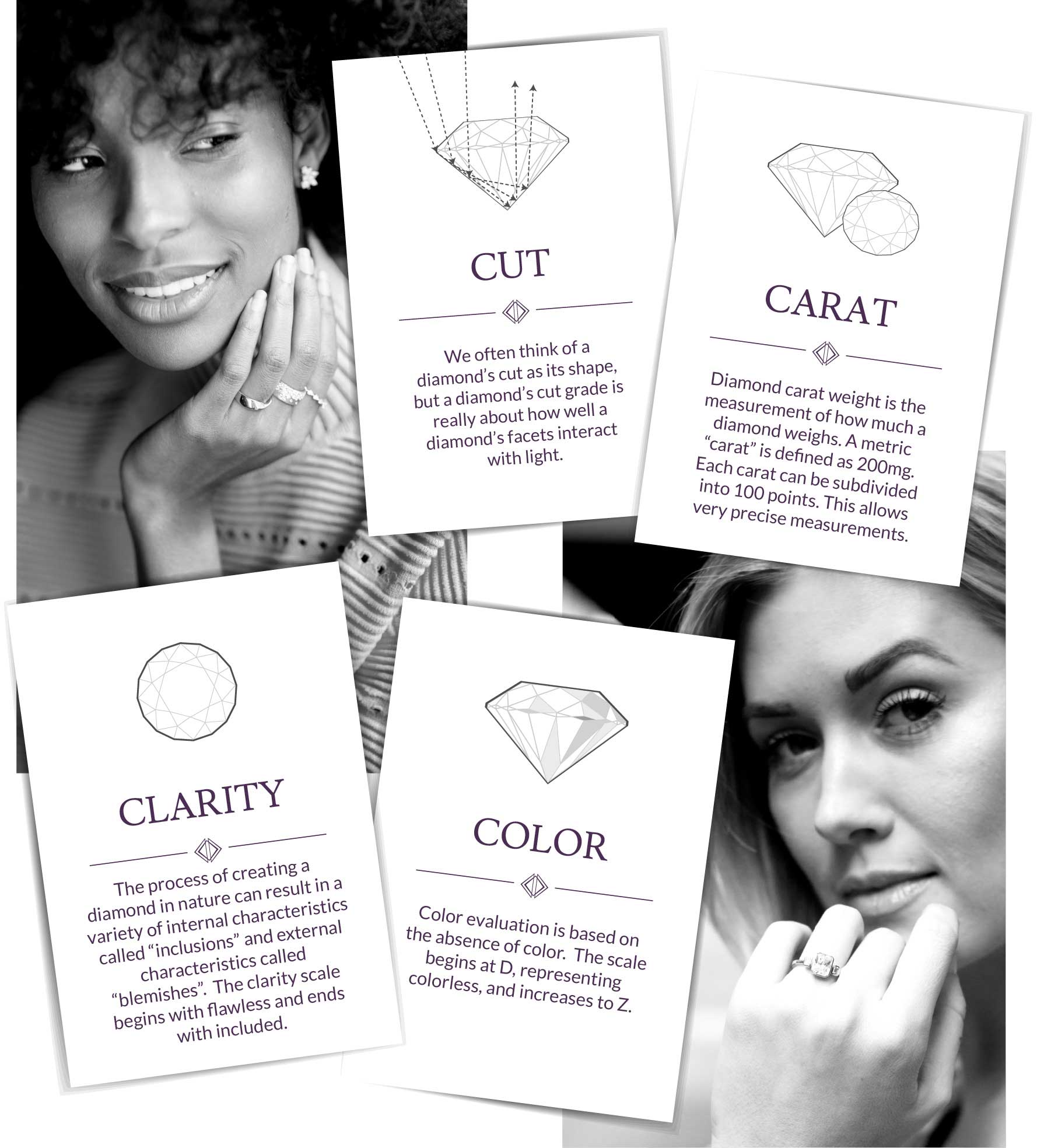 Reader Interactions