Ah, the season of red and pink aplenty. All of the Valentine's accouterments have us fondly reflecting on the many weddings we've photographed with a similar color scheme, and how truly dynamic the color pink can be. So many hues and shades, with varying visual effects… Consider this post our love letter to all the fuchsias, blushes, dusty roses and rouges of the world, and the many ways in which they're utilized to influence the mood of a room.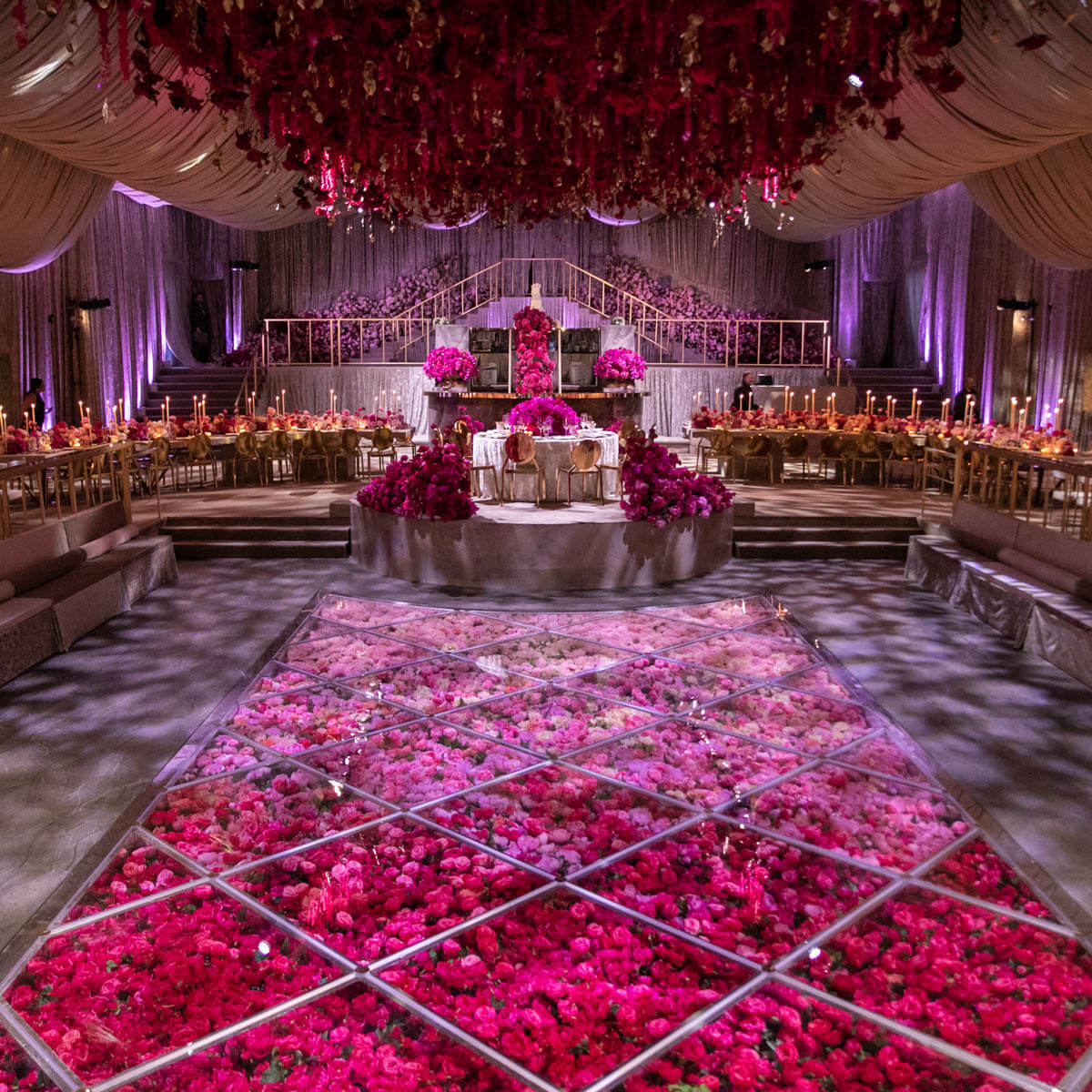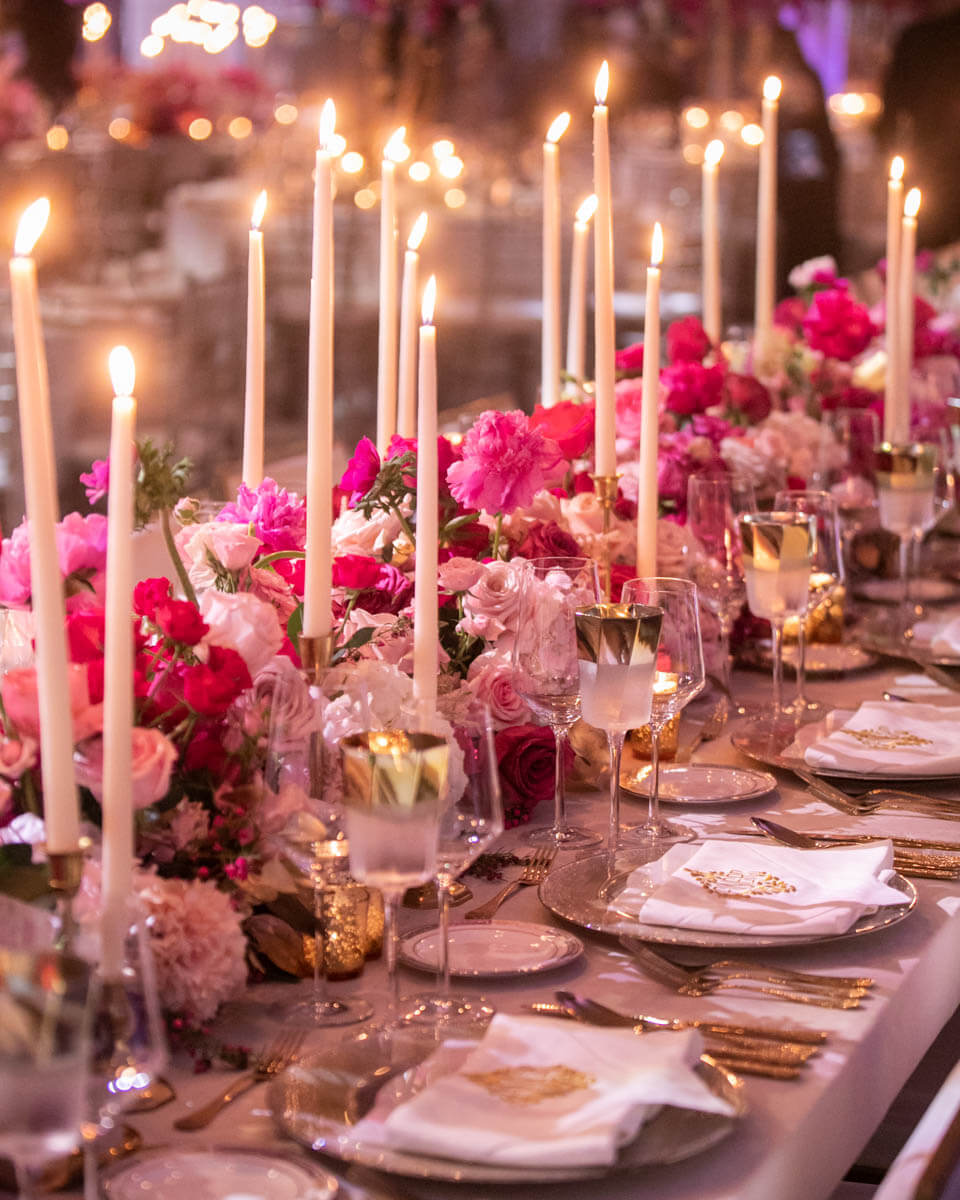 Rich, Romantic Tones
Unmistakable drama, irrefutable romance… Carly and AJ covered their tent, ceiling to floor in deep hues of hot pinks. Accented with equally stunning shades of gold, this reception space is definitely top of mind when recollecting a mastery of color.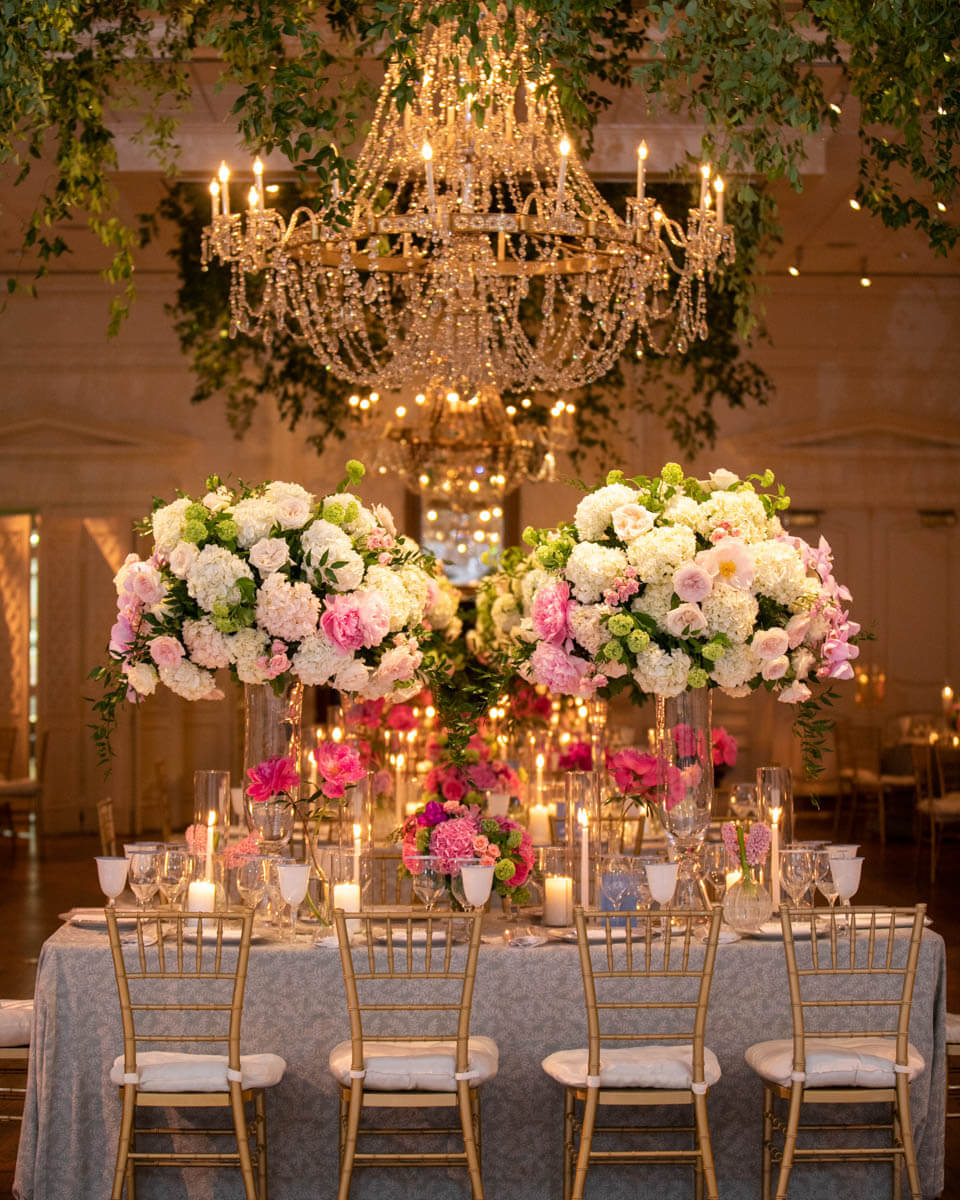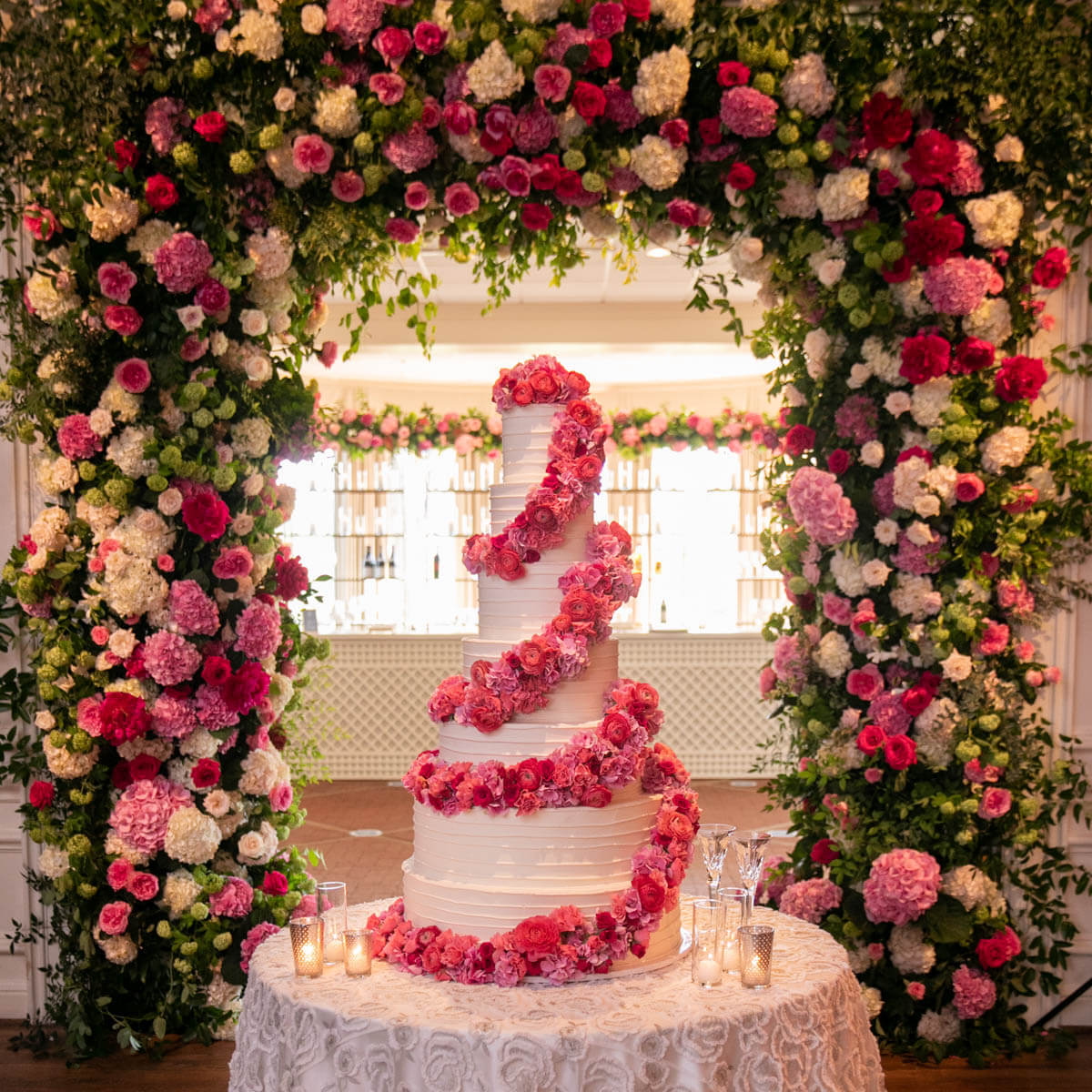 Playful Pops of Pink
Adding a touch of youthfulness and sass to a traditional ballroom layout, on a bed of soft, pastel blue linens and decor, these pink pops undoubtedly define the space they're in. Tiffany and James's playful approach to the use of hot pink undoubtedly made their wedding stand out.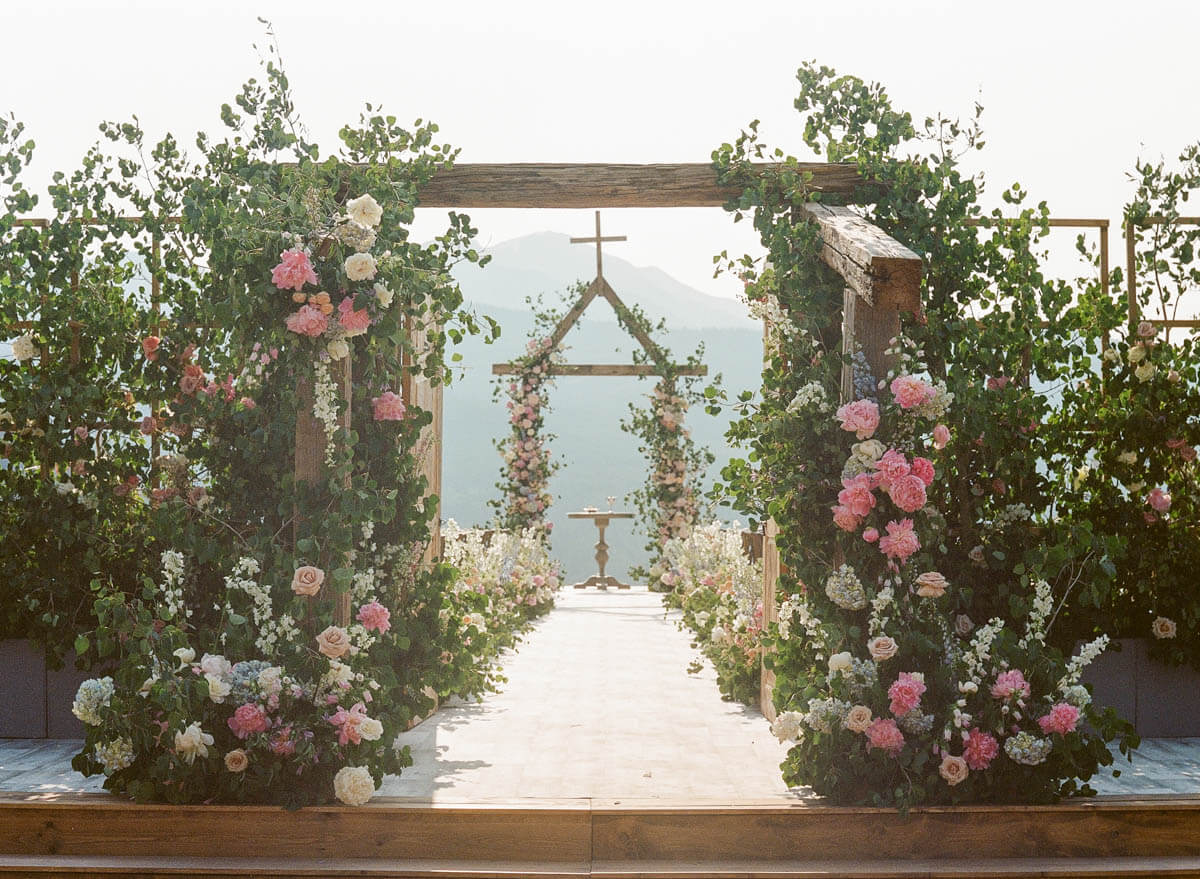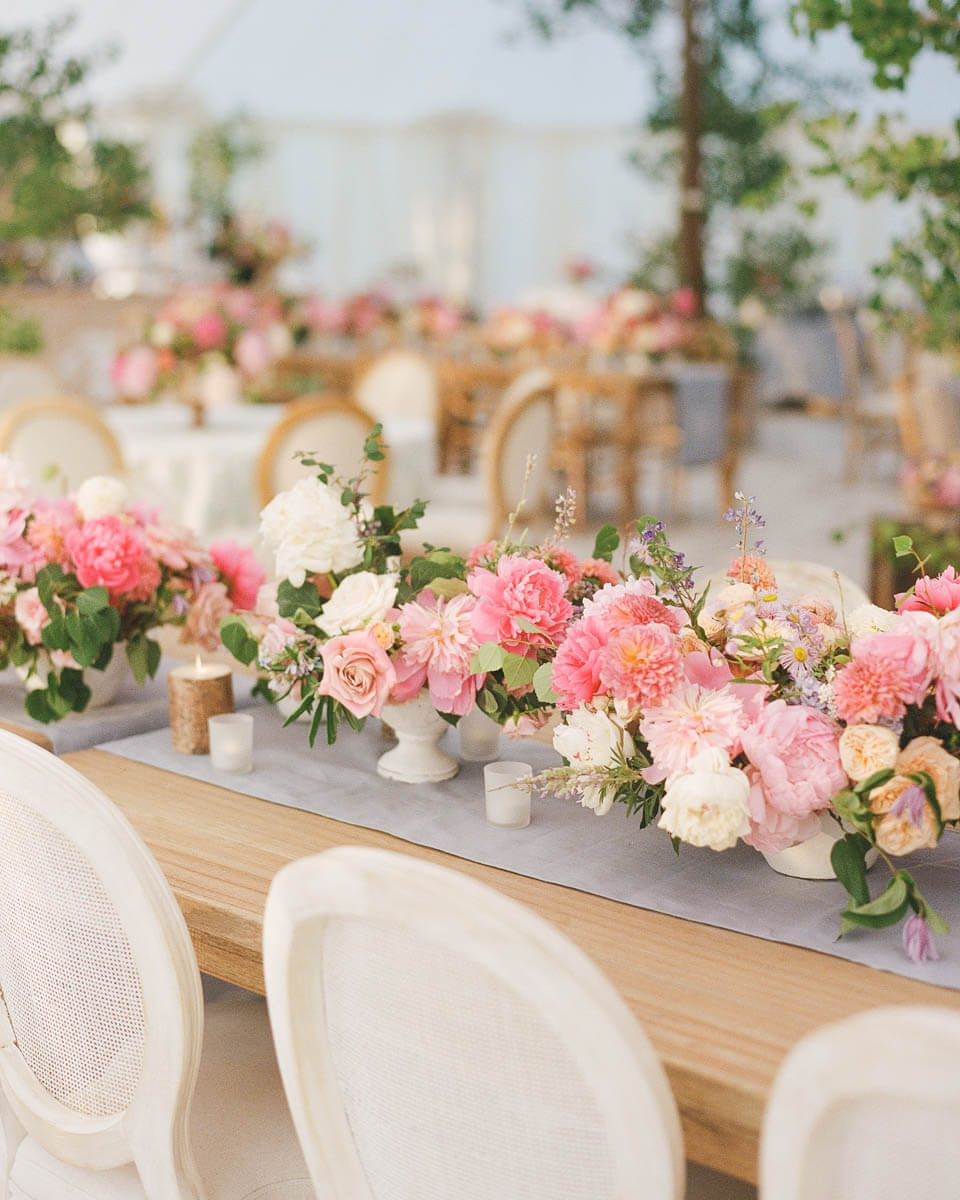 Free-Spirited Feminine Accents
Encompassing the spirit of 'pink', Carole Anne and Keaton's wedding day was cohesively rambunctious and bright. Balanced with earth tones and organic elements, each and every table exuded femininity with plenty of peonies and dahlias for days.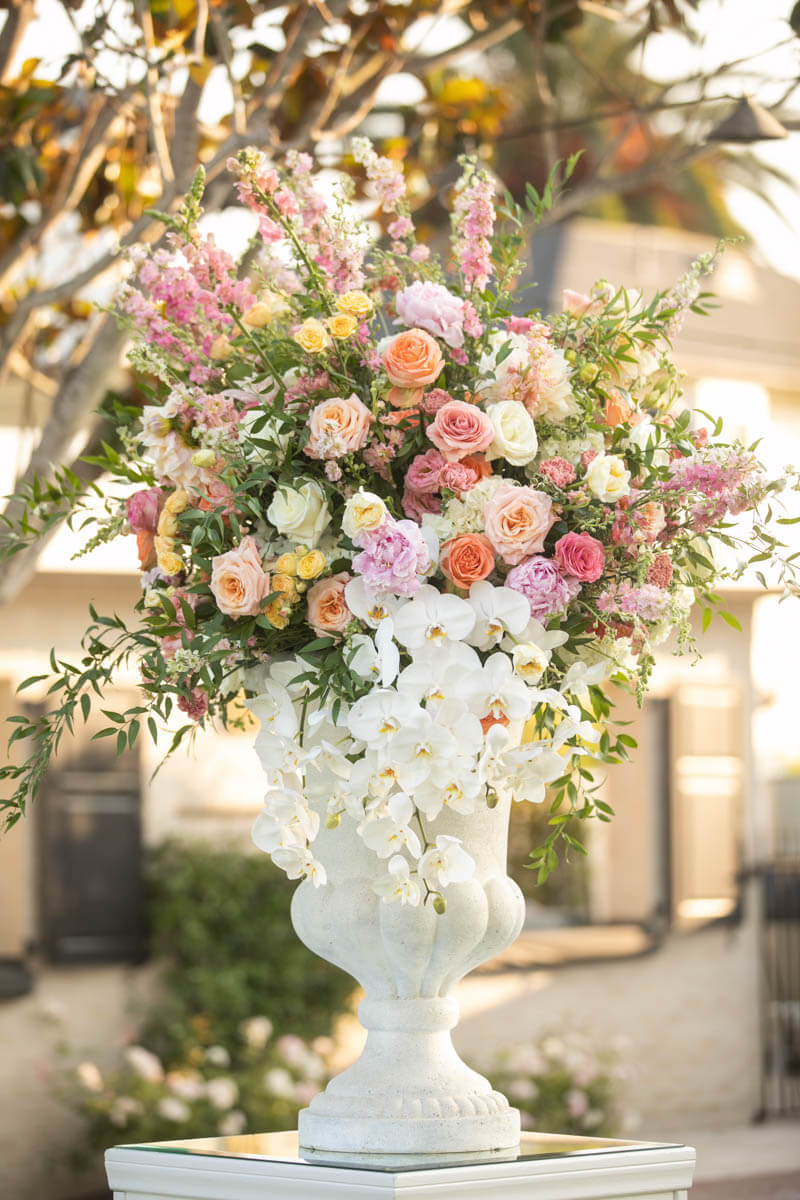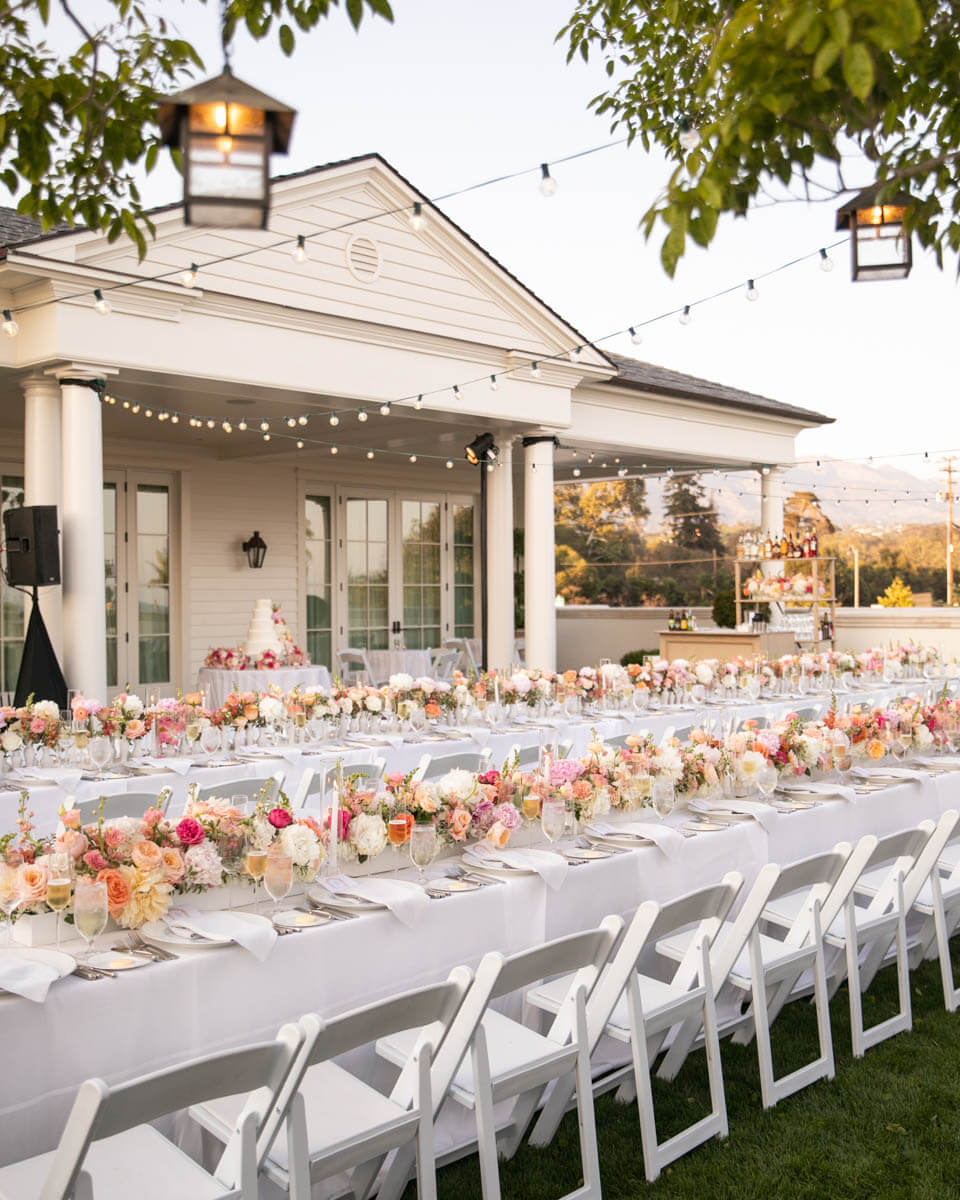 Sophisticated Coral 
Stephanie and Ben elevated their lovely arrangements by adding the depth of a coral tone. This was an ace combination for the breezy California coastal setting, whilst remaining a dignified accompaniment to the stately architecture of Rosewood Miramar Beach.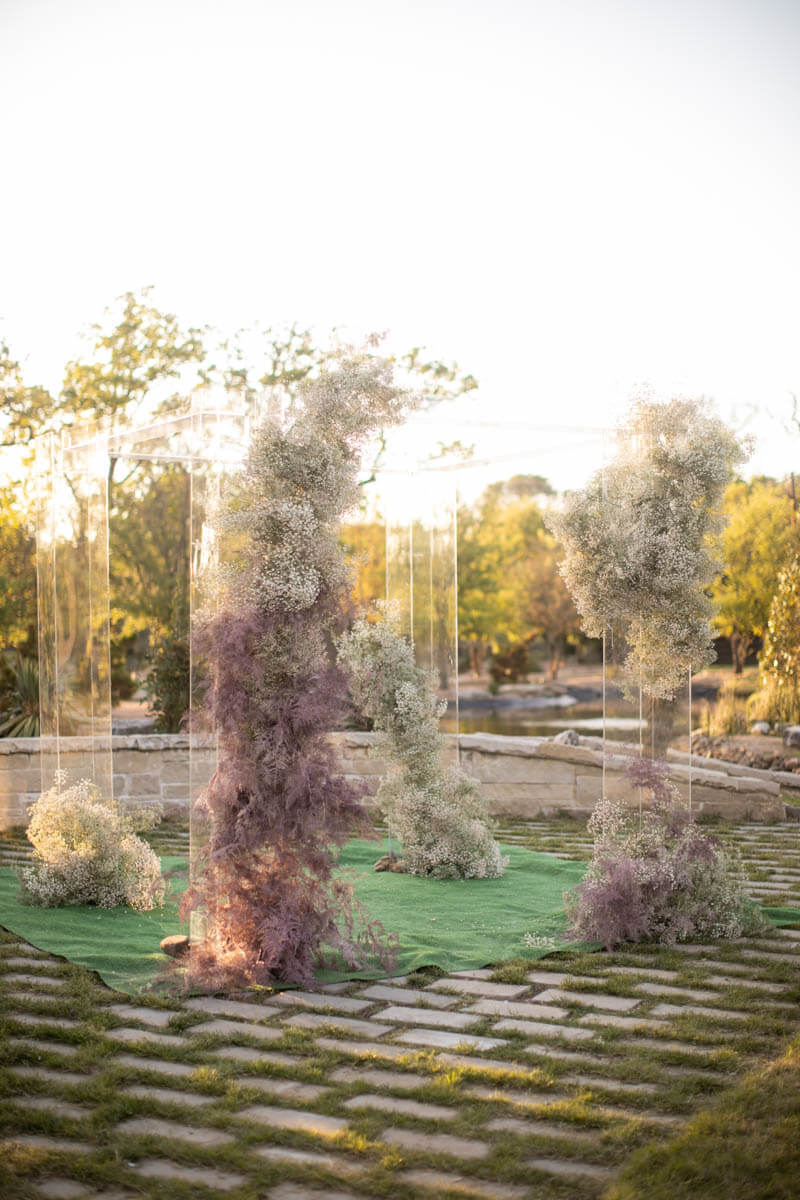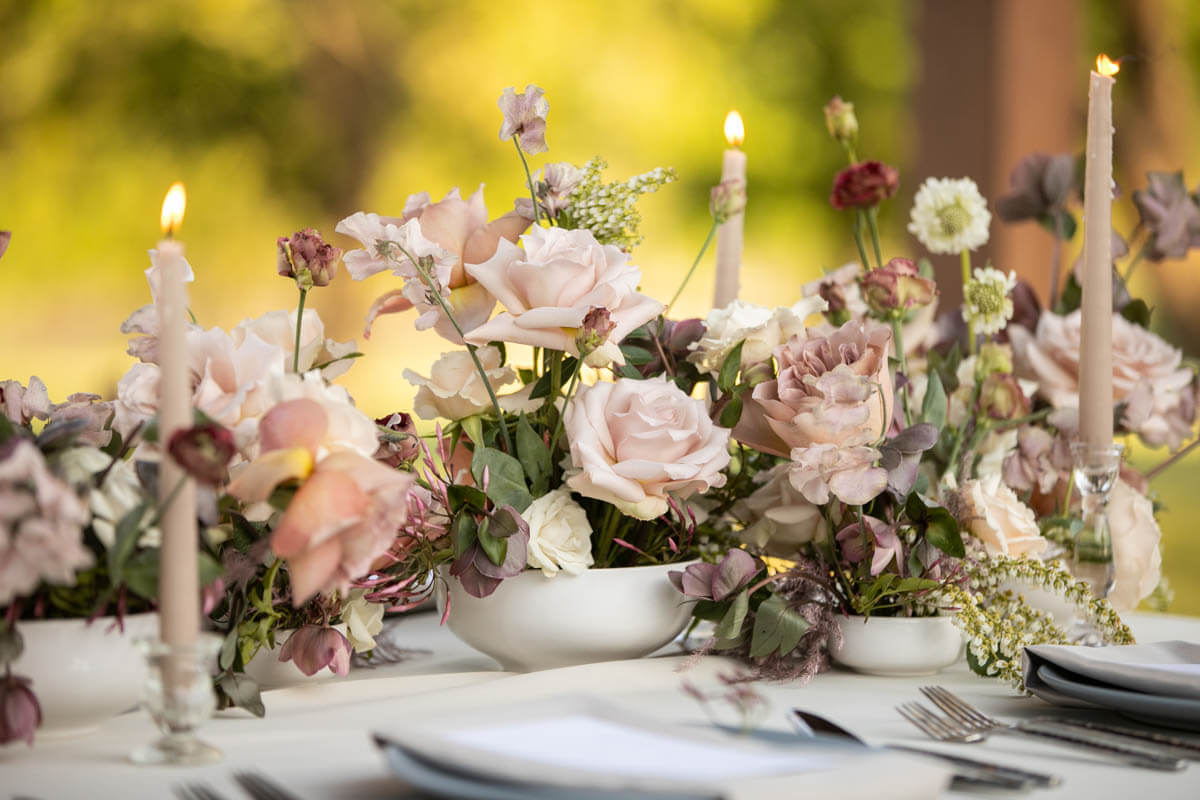 Modern & Mauve
A contemporary take on this tone, Katie and Brandon's micro wedding at home presented a cool, casual air of contemporary elegance. The two utilized mauve tones in a method of maturation, creating a more memorable and edgy flourish of pink. 
Reader Interactions