Emily Shuford and Isaac Isom married July 18, 2020 in front of Emily's family's home. Junior from Garden Gate filled a rectangular arch with punchy summer blooms and flanked each side of the arch with ginger jars made of white floral. Emily walked out the front door of her childhood home, arm-in-arm with her father, down the lawn to her groom standing at the beautiful floral archway. She was preceeded by Isaac's darling daughters and her son who all tossed petals for the bride. On the front lawn observed by close family and friends, Emily and Isaac took vows to each other and to their children. The celebration after 'I do' revealed their absolute joy!
Family and friends joined the newlyweds inside the formal living room for a first dance played by a guitarist. Afterwards, lunch was served at a long table on the covered balcony. Family china (Herend's Chinese Bouquet) and heirloom silver was set amongst tangerine and pink hued floral arrangements and bamboo chairs. Before the afternoon wrapped, Emily tossed her bouquet off the balcony to the little ones who giggled and jumped at the opportunity.
It was the most special summer's day we were fortunate to capture! All the love to the Isoms!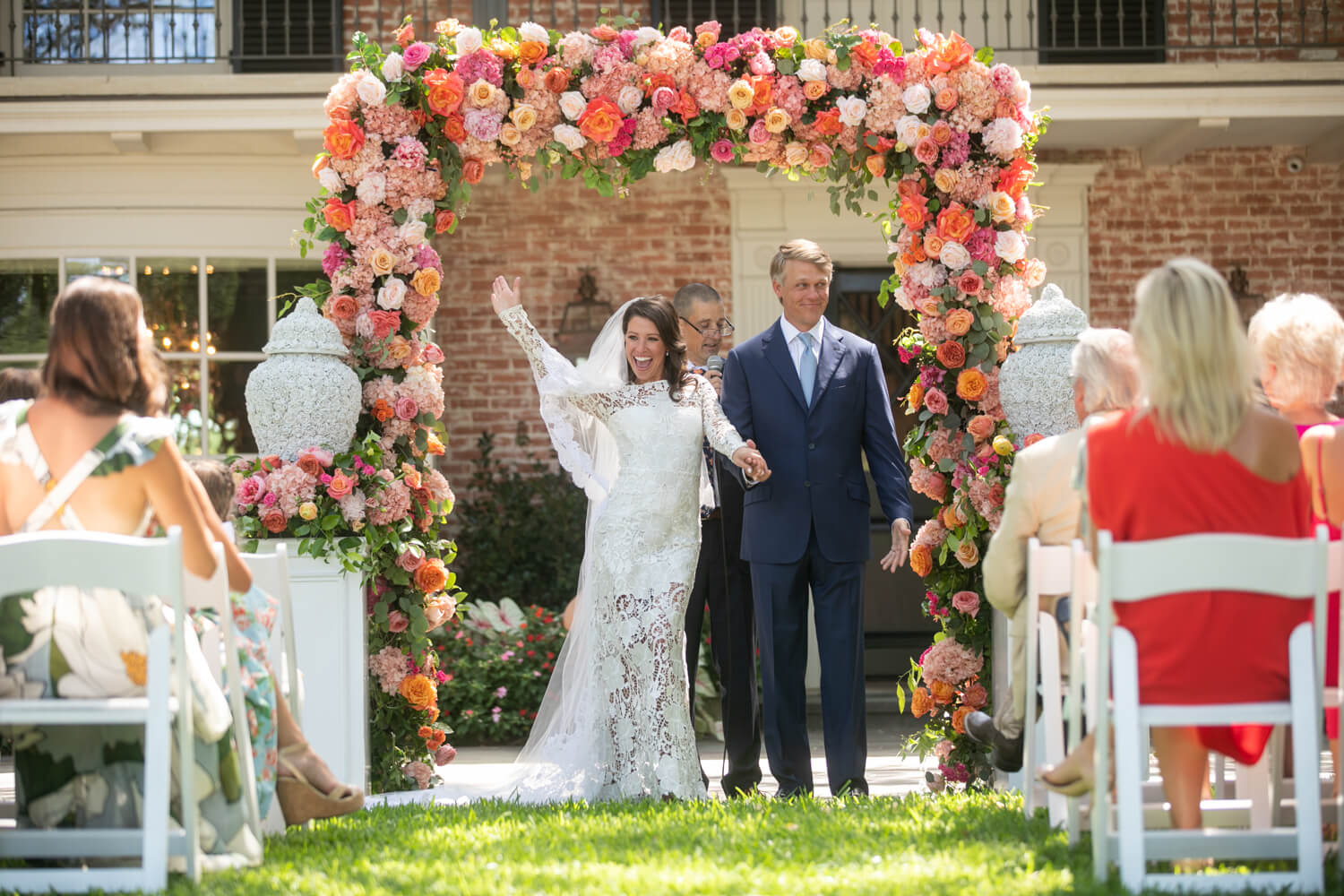 Credits
Photographer

John Cain Photography

Florist

Garden Gate

Wedding Gown

Private Residence