We've had some special visitors at our portrait sessions recently! A few couples have brought their furry friends to join their shoot. From French Bulldogs to Bernese Mountain dogs, we've photographed a variety of breeds, each bringing playfulness and energy to the portrait session.
I love looking over these candid family photos and seeing each dog's personality from behind the camera. We want to capture all that puppy love, so here are some tips and tricks for things to bring to a portrait session with pups…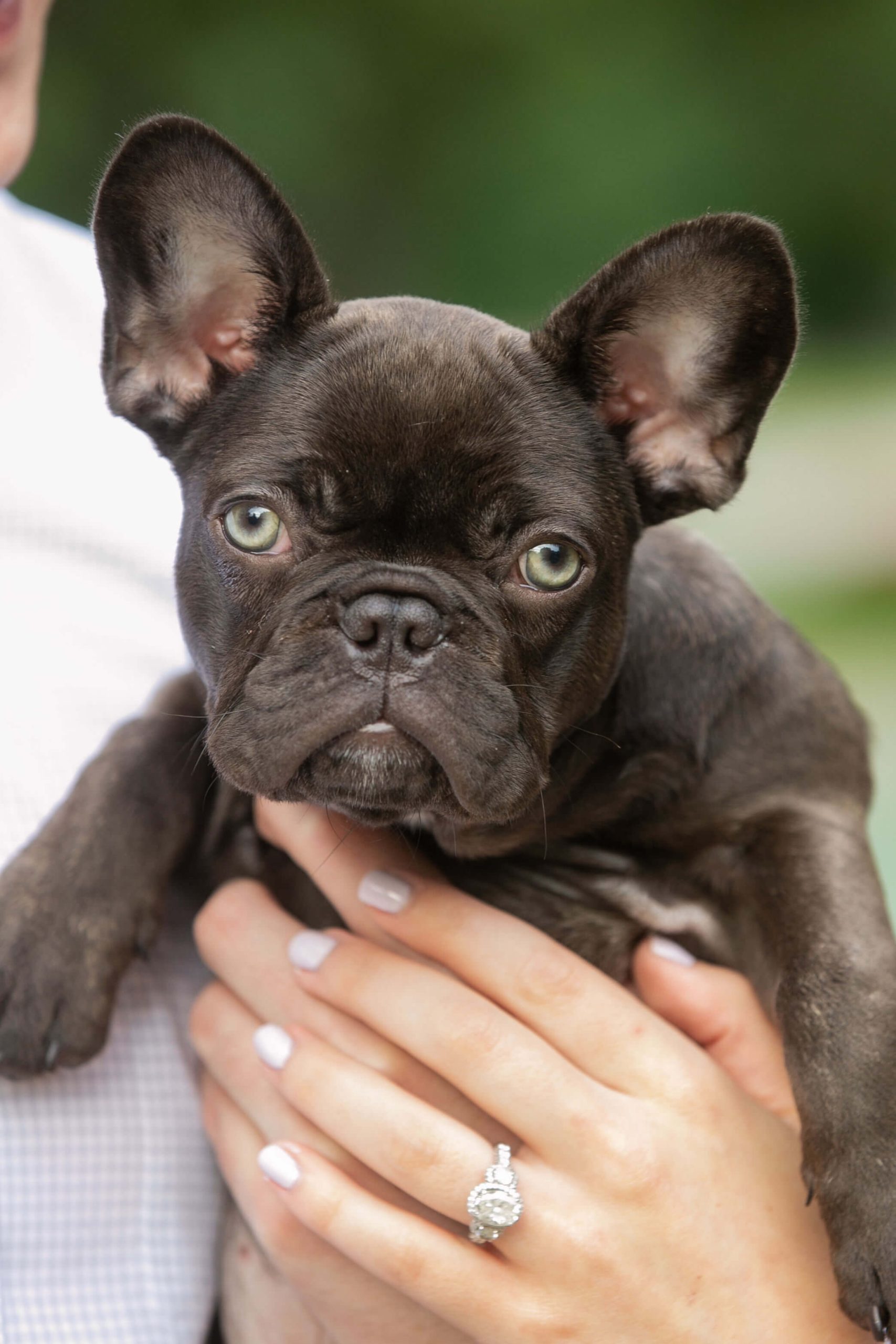 Make sure to have treats and a squeaky toy! These are excellent attention grabbers and rewards for your dog's modeling efforts.
Bring a leash and bags for navigating a public shoot site. 
Please bring a handler for the remainder of your shoot to ensure that your dog is well taken care of while we finish creating your portraits!
Check out the gallery to see highlights from some of our pooch photoshoots!
Reader Interactions