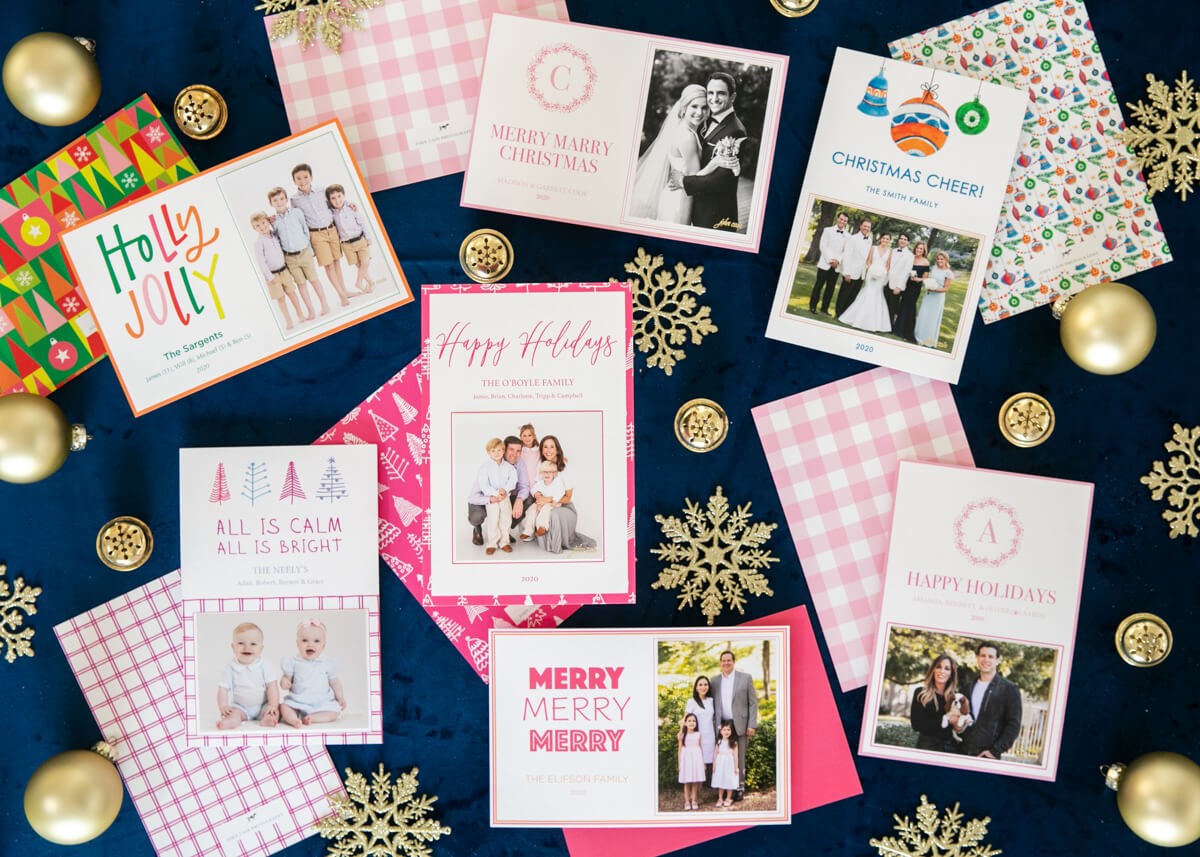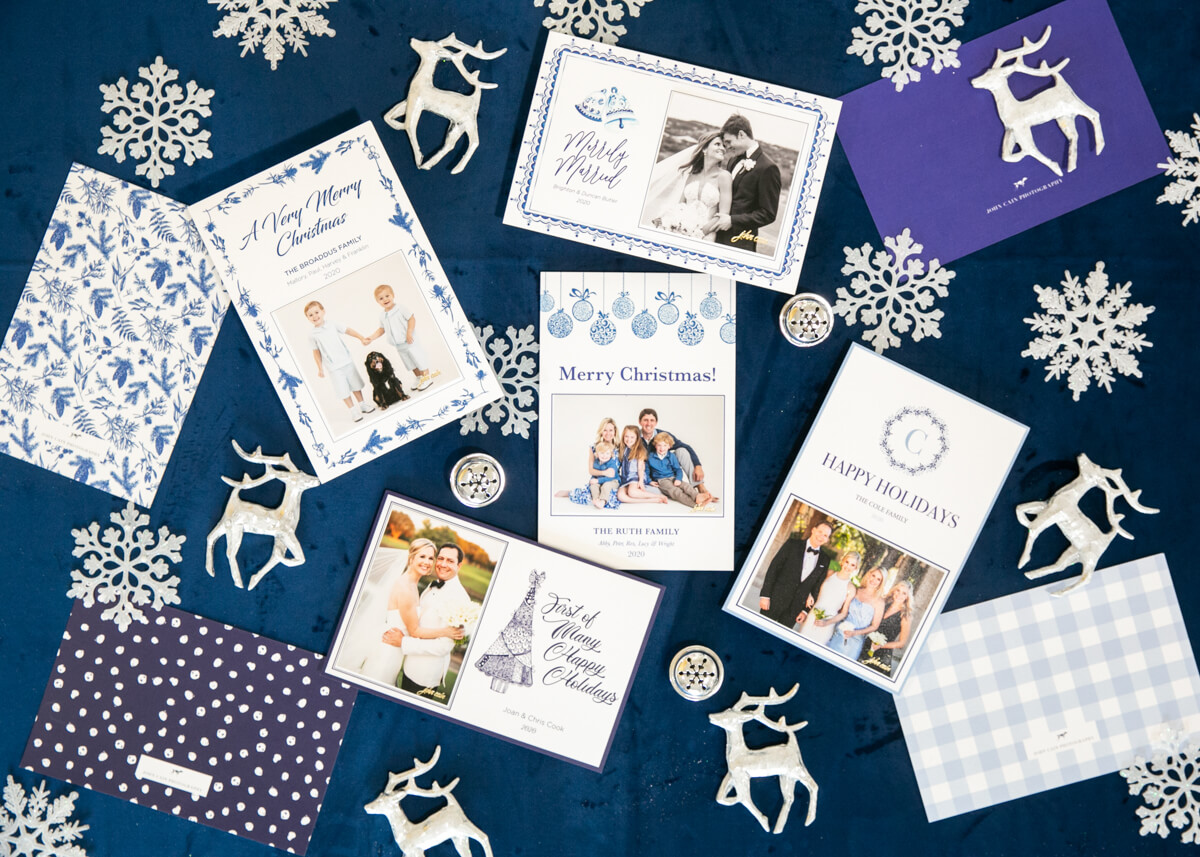 Things to look forward to in your first year of marriage… Your first home together… honeymooning somewhere exotic… and of course, your first holiday card as husband and wife! 
With various designs and aesthetics to choose from, our gallery of cards is bound to have something to fit within your vision. Aside from the card itself, you can order custom colored envelopes and liners as well. Once you've sifted through your gallery to choose your favorite image, we print and stamp as many copies as needed. The end result is custom, attractive and another special 'first' to cherish forever! 
Getting to keep up with our clients over time and watch their families grow is a privilege, especially around the "most wonderful time of the year". Our hope is to set a tone on a wedding day that becomes a years-long family tradition of capturing life's most memorable moments, and commemorating them well.
If you're interested in ordering holiday cards, please email katylou@johncainphotography.com with any questions!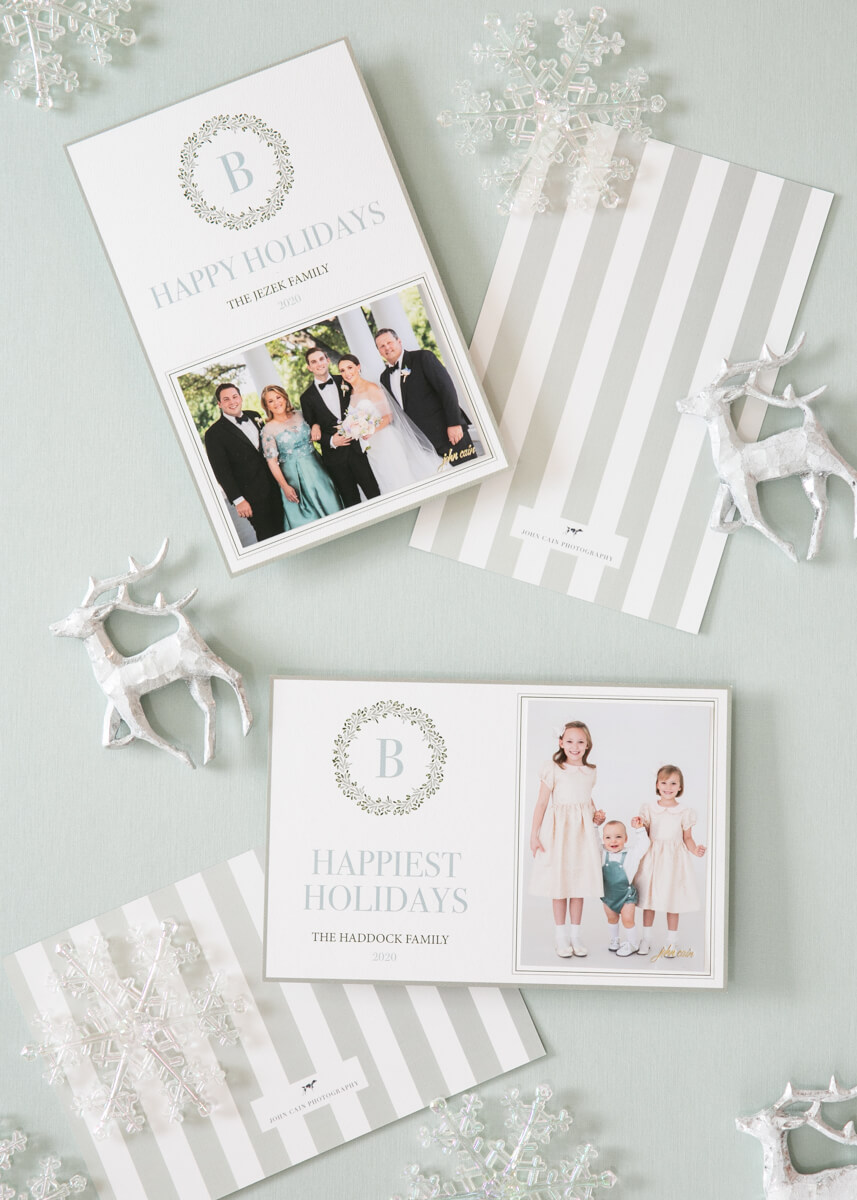 Reader Interactions