Love amidst wildflowers in Fort Worth, Texas! Ali and Alex first met at TCU through mutual friends. "We both agree now that we had a crush on the other in college but were just friends throughout school. We ran into each other about a year after we graduated and—like they say—the rest is history!" Ali says. Ali and Alex have been together for four years, so knowing a proposal was coming, she wanted it to be private. "Alex and I walk our dog just about everyday when we get off work. What felt like a typical Friday night walk around the neighborhood turned into the most perfect proposal. As our walk was ending, Alex got down on one knee in front of our house and proposed! I couldn't tell you what he or I said because I was so shocked! With a little guidance from my sister though, he had Stephanie hidden behind some cars across the street and she photographed the whole thing!" 
Ali and Alex's engagement session took place at a ranch just west of Fort Worth. "It is a beautiful piece of property—you can even see the Fort Worth skyline from the high point. I wanted a more rustic feel to the photos, so the ranch was perfect. There isn't a better backdrop than Texas wildflowers in the springtime!" Ali's favorite part of the session was exploring different areas of the ranch. "Each location had a different feel, so all the photos are so unique!" One of our favorite moments was when Ali and Alex's sweet dog Barkley made an appearance. 
Ali shared that she is most excited about planning her wedding with the help of her sister, Hailey! "I am looking forward to a stress-free wedding planning process! My sister, Haylie, is my wedding planner (shout out Haylie Paige Events!!), and I know how well she does her job! Each decision we've made thus far has felt so easy. I know that she will have every detail perfect for my big day!" We are so excited to celebrate Ali and Alex next March!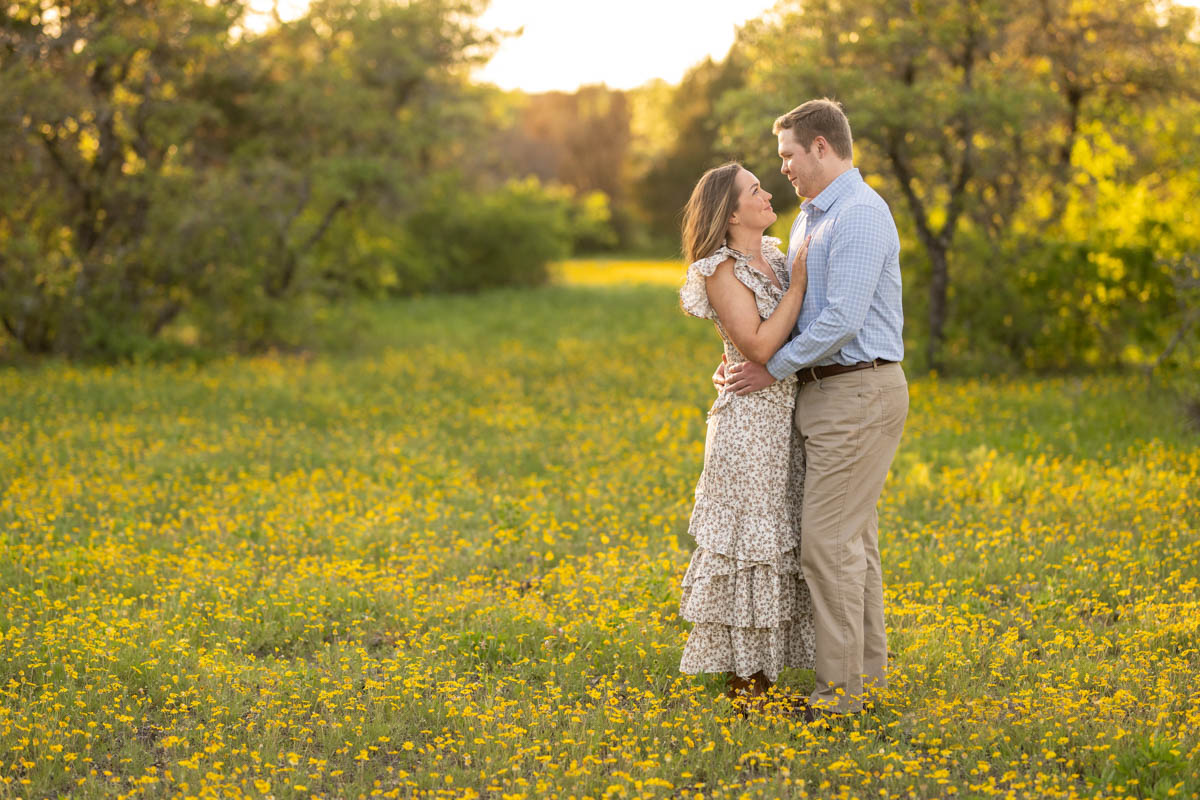 Credits
Planner

Haylie Paige Events
Reader Interactions