Captain Frank Ficken can pinpoint the moment each guest of S.Y. Marae settles into the rhythm of life on the water.
"Before and after, they look like different people — it's as if each time they go swimming, they wash away a bit more stress from their lives leading up until now," says the man who, for the past three years, has helmed the 108-foot vessel, available for charter starting at $54,000 per week.
Honeymooners can sail the Caribbean in winter, meeting the boat at the destination of their choosing, from the Bahamas to Grenada. Come summer, Marae sails the Northeast, from the Hamptons to Newfoundland.
The beauty of honeymooning at sea, in addition to pampering from the yacht's four dedicated staff members, is that guests need not choose between widely disparate destinations and experiences; they can have them all.
"Some people want a secluded, overwater bungalow-style experience, such as what you'd get in Tahiti — we can do that," says Ficken. "Some people want to walk in a jungle — we can do that, too. Some want excitement and evenings in nightclubs. Anywhere else, you'd need two honeymoons to pack it all in. We do it in one."
"SOME PEOPLE WANT A SECLUDED, OVERWATER BUNGALOW-STYLE EXPERIENCE, SUCH AS WHAT YOU'D GET IN TAHITI — WE CAN DO THAT," SAYS FICKEN.
That's because trip planning starts months in advance. Guests share detailed wishes, starting with food preferences, be it for special, flown-in caviar or Champagne from a favorite vintner. They also choose destinations, sometimes with the assistance of the staff, which can suggest locales to best match desires.
When a couple sets foot on Marae, immediately a welcome party kicks off. Flavored sundowners, such as rosé or rumrunner cocktails, are offered. Then it's anchors aweigh, all to a soundtrack chosen just for them.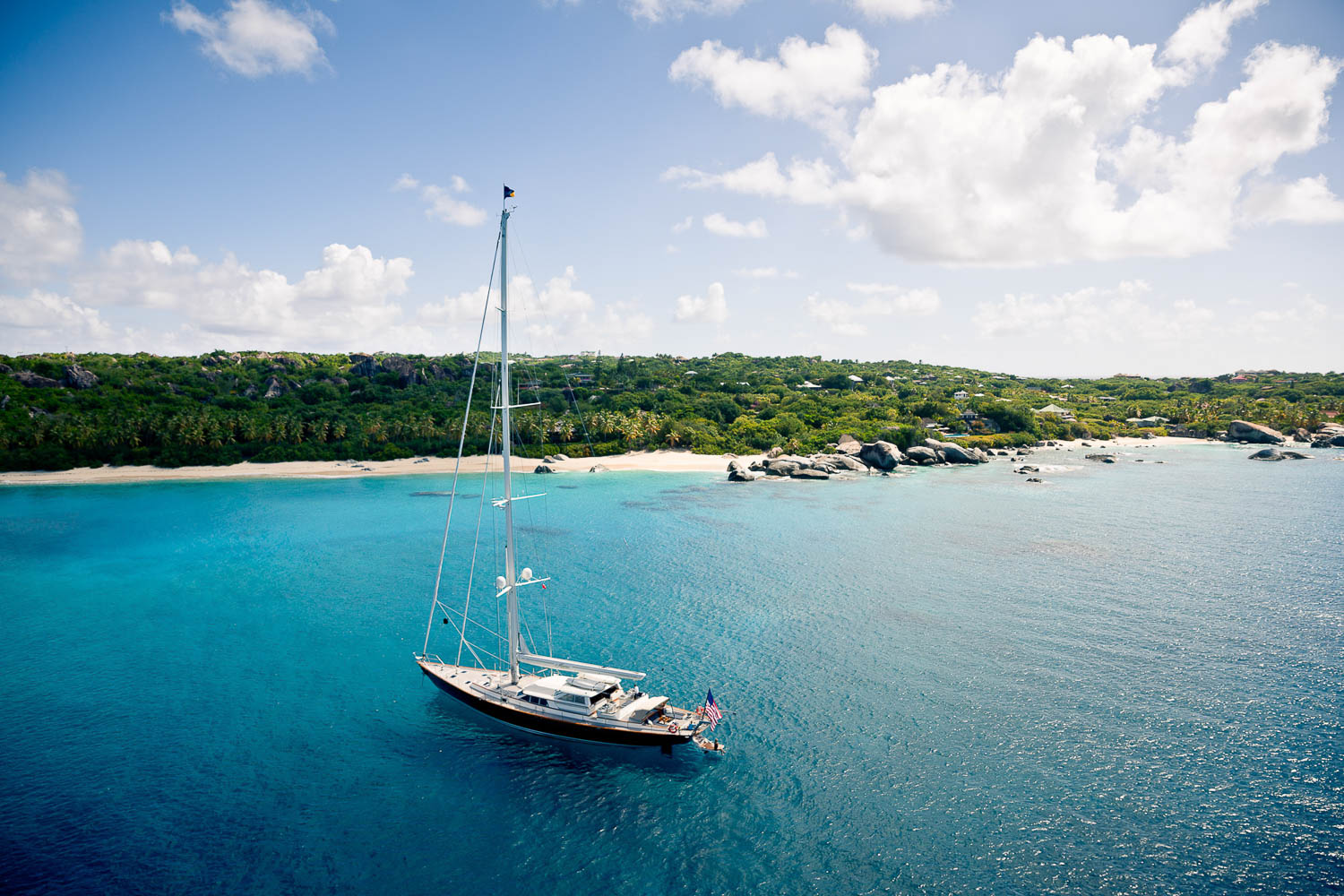 From there, itineraries vary. A recent celeb couple asked to be whisked to a private Antigua beach. There, a barbecue lunch and horseback riding session followed. Another couple, hailing from the Midwest, was most inspired by the open ocean, thrilled to be keeping company with dolphins and flying fish.
For all honeymooning guests, one rendezvous that Captain Ficken always recommends is a stargazing evening on the aft deck. The space is especially private, accessible only from the master suite. The crew arranges cushions and pillows, hits play on mood-setting music, then disappears.
"Something about being on a sailboat speaks to the soul," says Ficken, adding that some guests have cozied up in that spot until 3 a.m. Which is perfectly all right. The crew encourages guests to make the experience their own, whatever that may look like. Says Ficken, "That's why we're here. We love meeting the whims of every single guest."
Credits
Written By

Brooke Morton

Photography

TBD

Featured In

The Wedding Collective