Summertime brings us to the places we dream about all year round from mountain air, Caribbean beaches, or special family homes. As a newly engaged couple, these special places can carry deep meaning to your love story, reminiscent of a time you fell in love or became engaged. Maybe you will not plan a destination 'I do' but destination engagement portraits allow you to savor the sweetness of a memory in portraits that represent a new life together. Below are ideas to inspire your engagement portrait session in destinations special to you!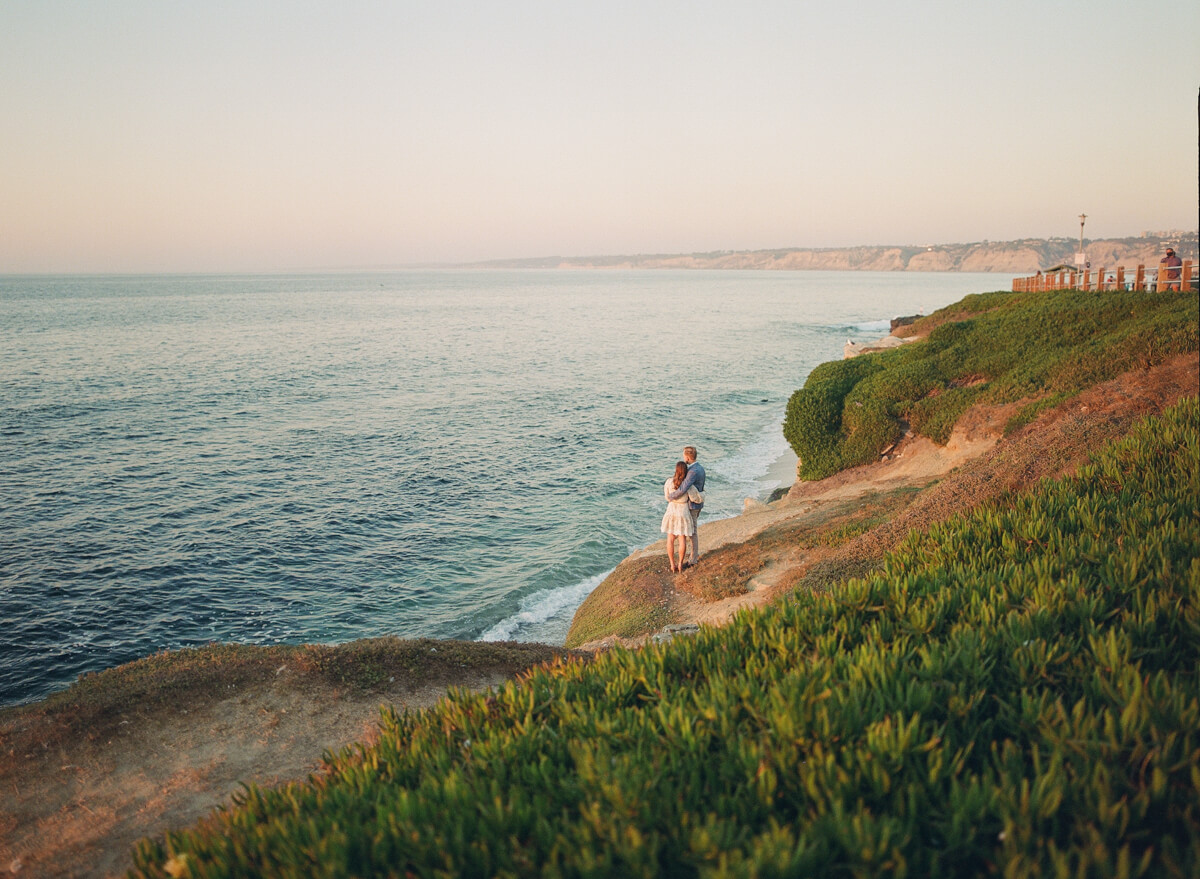 THE PLACE YOU FELL IN LOVE
Escaping together as a couple is always savored time and these escapes likely firmed the foundation of your relationship. Revisiting a destination special to you as a couple is a beautiful way to capture your story!
THE PLACE YOU SAID, "YES!"
While you likely had photographs captured at the proposal, there is such warmth in photographs when couples revisit the place they committed their lives together. Additionally, at a proposal there is a full range of excited emotions with lots of tears while simultaneous jumping up and down. Engagement portraits back where you said "yes" capture the setting with a little more…composure.
THE PLACE YOU'LL SAY, "I DO"
If you plan an at-home wedding or destination wedding weekend, engagement portraits in the same place commemorate the full wedding journey. If you selected a destination wedding, that destination is usually special to you as a couple so portraits of you both engaged AND as newlyweds are incredibly special.
& THE PLACE YOU'LL SPEND HAPPILY EVER AFTER
After the wedding and honeymoon, the fun really begins as you create life together. Your first home as a married couple is incredibly influential to the foundation of your marriage and we love seeing couples opt for engagement portraits in their new hometown cities.
ICONIC HOTELS OR LANDMARKS TO INSPIRE
From beautiful hotels to romantic scenery, here are a few places perfect for engagement portraits!
The Breakers, Palm Beach
Sea Island, Georgia
The Biltmore, North Carolina
Georgetown, Washington D.C. (cherry blossoms and row houses!)
Central Park, New York
Sconset, Nantucket (especially in late summer!)
Ocean House, Rhode Island
ANYWHERE in Colorado in summertime or early fall
California along the Pacific Coast Highway offers the most breathtaking views and waterfront no matter where you explore.
Did we leave something off our list? Let us know your DREAM engagement destination!
Reader Interactions