Any young girl that watched The Princess Diaries Part 2 on repeat dreamed of one day hosting a sleepover party that rivaled the princess of Genovia herself. The PJ/DJ party held in Meredith's honor to kick off her wedding weekend did exactly that. Hosted by family friends in Houston, Meredith and her guests were treated to cocktails, caviar and pedicures! Each bridesmaid received a set of silk lilac pjs and cozy slippers. Meredith wore white silk pjs from Nadine with sleeves trimmed with feathers. To accessorize, she carried a purse that read "Wifey for Lifey".
In the formal living room, mattresses were stacked and drapery hung from the ceiling creating a cozy and fun sleepover set up. 
The girls took it up a notch dancing with the DJ on the patio. The specialty cocktail of the evening was a cosmo with lavender flowers, which was served along with grilled cheese, tomato soup and ceviche. For a sweet treat, guests helped themselves to monogrammed petit fours. 
We have yet to see a more memorable (or fun!) way to begin a wedding weekend than a final sleepover with your girls!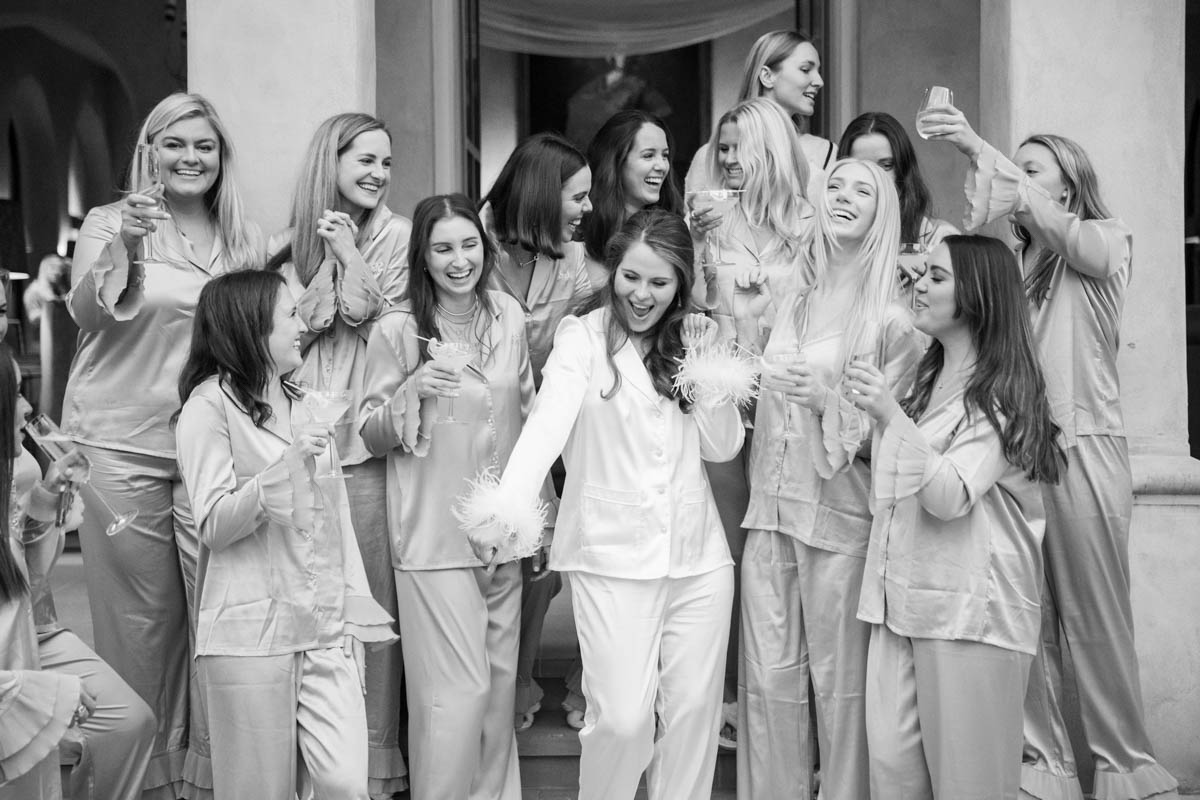 Reader Interactions