Anna Harrington and Ty Middlebrooks wed on November 21, 2020 in a ceremony at Parks Cities Presbyterian Church followed by a reception at the Alex Camp House at the Arboretum. The couple shared an intimate first look ahead of their ceremony which allowed for beautiful autumn portraits in the gardens. Anna's Michael Faircloth gown was the pinnacle of understated elegance. We love how it gave the veil its own moment.
After the ceremony, the reception was dressed in warm fall colors, and complimented the overall color story (those gorgeous emerald bridesmaids dresses) perfectly. Although all the details were tailored to the couple's interests and vision, one stood out among the rest: the groom's cake. Crafted by Fancy Cakes by Lauren, was a New York City scene that reflected the couple's time in the big city where they met while they were both working there.
As the couple danced and celebrated with the rest of their guests, the time finally came to bid the party farewell. Anna and Ty departed in a vintage car with their honeymoon awaiting them in Turks & Caicos.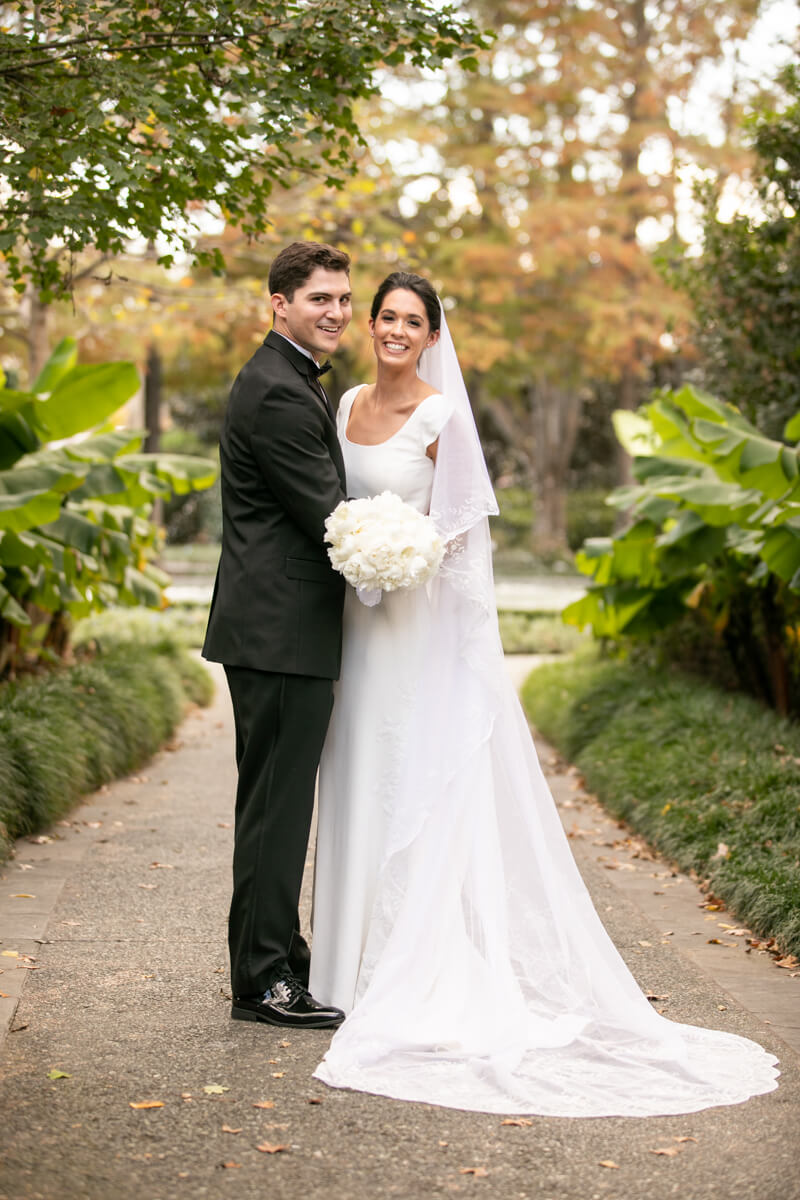 Reader Interactions