Slowly but surely, the weather is turning! Fall always seems to be oh too short but oh, so sweet. The air is crisp and cool, but Autumnal hues are warm and snug. 
We've teamed up with My Wedding Wardrobe to highlight some of our favorite looks for Fall portrait sessions. Whether you're bundling up in a sweater, or best dressing to accent the changing leaves, we're certain it'll be pumpkin-spiced and picture-perfect.
Be sure to follow @myweddingwardrobe on Instagram for endless personal styling tips for all of your wedding celebrations.
Lookbook #1 Dress Inspiration
Look 1: Earrings, Dress, Shoes
Look 2: Earrings, Dress, Shoes
Look 3: Earrings, Dress, Shoes
Look 4: Earrings, Dress, Shoes
Look 5: Earrings, Dress, Shoes
Look 6: Earrings, Dress, Shoes
Lookbook #2 Pants & Skirts Inspiration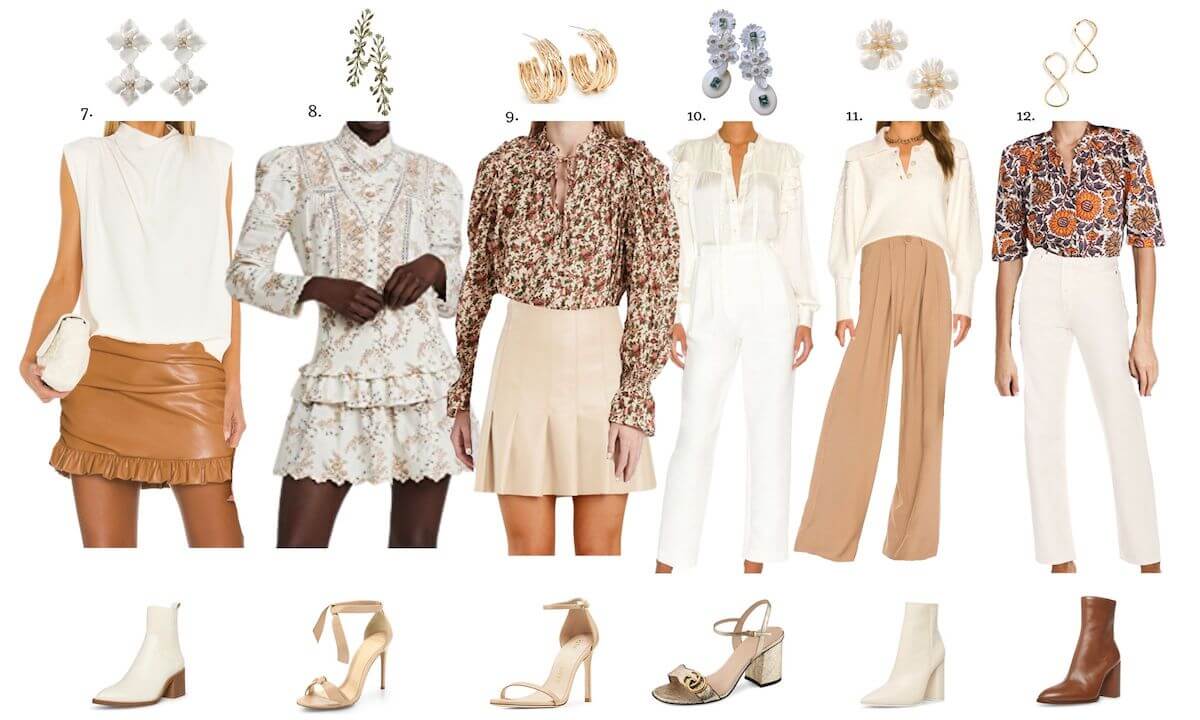 Look 7: Earrings, Top, Bottom, Shoes
Look 8: Earrings, Top, Bottom, Shoes
Look 9: Earrings, Top, Bottom, Shoes
Look 10: Earrings, Top, Bottom, Shoes
Look 11: Earrings, Top, Bottom, Shoes
Look 12: Earrings, Top, Bottom, Shoes
Reader Interactions