The 'January blues' (defined as the funk you enter in the post-holiday season) promote a strong feeling of hygge and desire for getaway. Different than December, January getaway trips are centered around staying in by a fire, remote destinations amidst nature, or a trip that assists in hitting 'refresh'. In my opinion, a romantic getaway to Aspen, Colorado checks all three of those boxes. The luxurious mountain town has something to offer for every person—scenic views, 5-star hotels, cozy taverns, celebrity sitings, gourmet restaurants, and top-notch skiing. Former John Cain Photography bride Dulaney Miller Archibald has had the pleasure of being an Aspen insider—she spent her early years as a resident and the rest of her life visiting as frequently as possible. Her wedding day was appropriately backed by glowing Aspen trees and hosted at her family home in Woody Creek. Dulaney looks back with us on her fall wedding day and provides an insider's guide to a romantic Aspen getaway!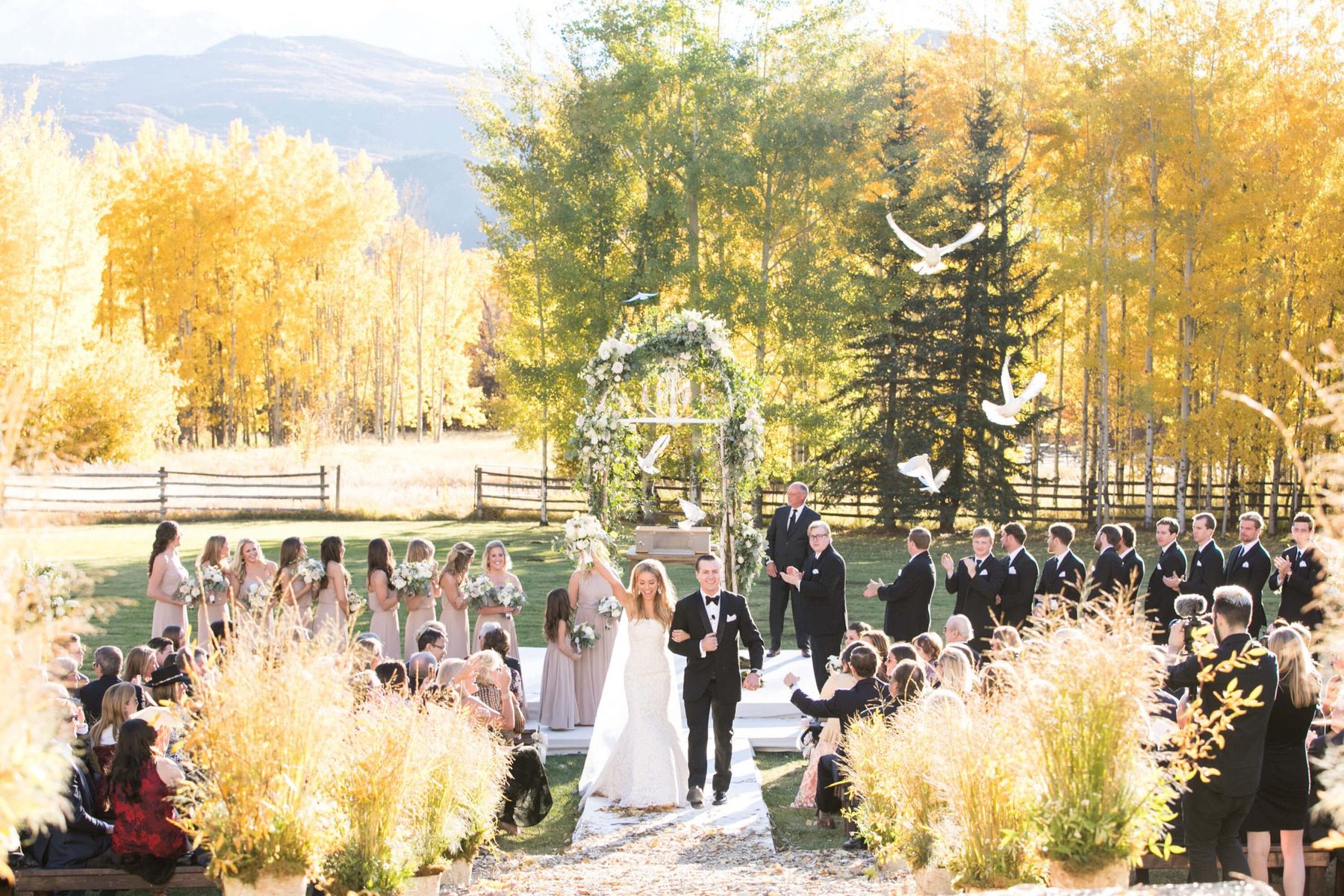 HI DULANEY! TELL US A LITTLE ABOUT YOUR HISTORY WITH ASPEN.
My parents met, married, and grew our entire family in Aspen. I was born in Dallas, but lived in Aspen until I was about four years old. If we weren't at school in Dallas, we were in Colorado—it's truly my home away from home.
WHY DID YOU CHOOSE TO WED IN ASPEN?
Ever since I was little, I wanted to marry at our home in Woody Creek. My parents married at my grandparents' house across the street. The mountains have always been so special to me and Craig—our first trip together, when we first really fell for each other, was in Aspen. We both love the outdoors so saying 'I do' in our happy place was perfect.
WHAT ARE A FEW OF YOUR FAVORITE MEMORIES AND SENTIMENTAL TOUCHES FROM YOUR WEDDING DAY?
To name a few…
Marrying at home
Getting ready for wedding day and putting on my dress in the room I grew up in.
The color of the leaves were more perfect than I could have wished for.
It snowed the days before and after our wedding, but we said 'I do' outside with blue skies and green grass.
The doves that were released after the 'first kiss' and trained to "fly home
Instead of flower petals, guests tossed aspen leaves as we walked down the aisle.
Toasting with the champagne glasses my grandparents used at their wedding.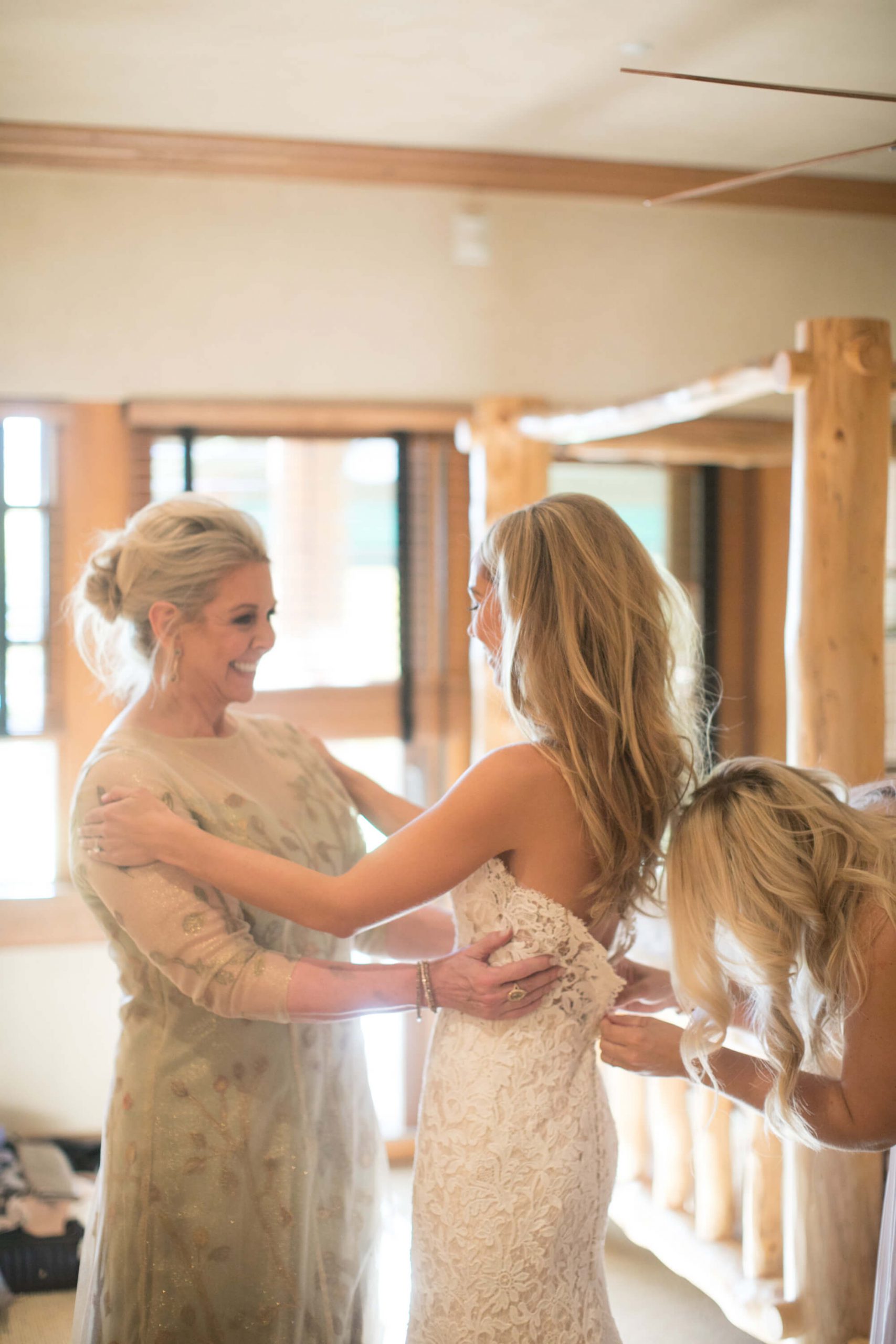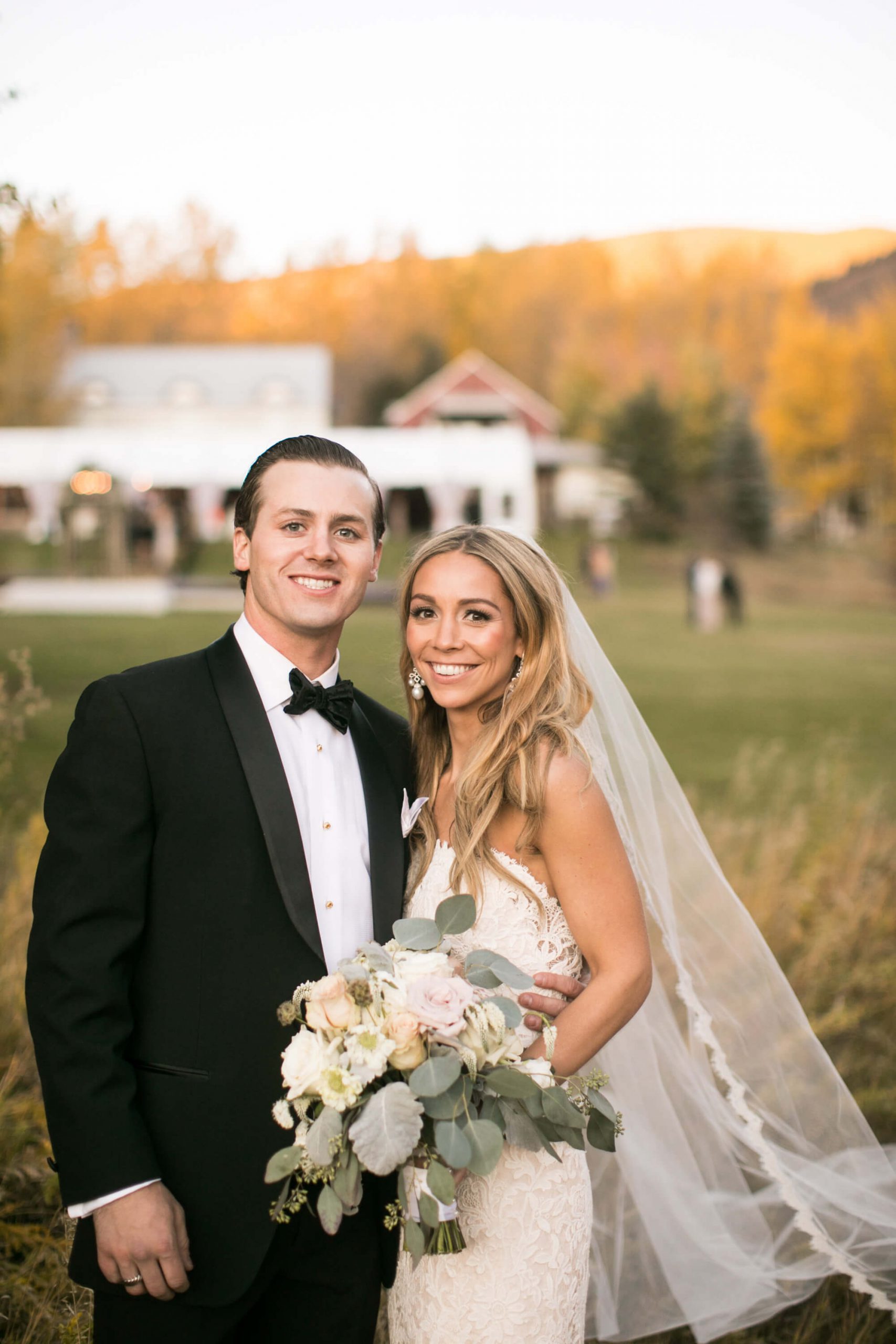 FAVORITE PLACE TO STAY?
I have always stayed at home, but I hear wonderful things about Hotel Jerome, the Ritz, and the Little Nell.
FAVORITE PLACES TO SHOP?
FAVORITE PLACES TO EAT AND WHAT YOU LOVE TO ORDER?
BEST VIEWS OR PLACE TO EXPLORE THE TOWN WITH YOUR SIGNIFICANT OTHER?
Maroon Bells—my favorite view in the world! Craig took me there to propose and it was the most magical. The peaks are so incredible and, if you go at the right time, the reflection on the water is amazing. There are hiking trails around too.
The grottos. We always take a blanket, some snacks and a bottle of champagne and go sit by the cascades
In summer, we love to rent a Jeep and just go get lost! In the winter, we go skiing.
BEST SEASON TO GO OR SEASONAL EVENTS TO NOT MISS?
All the seasons! There is so much to do! But when the leaves change in the fall it really is a spectacular sight.
ADDITIONAL ACTIVITIES NOT TO BE MISSED?
We love to go bowling, see concerts at Belly Up, and pack a lunch for a picnic in a beautiful spot!
Special thanks to Dulaney Miller Archibald for sharing an insider's guide to beautiful Aspen!
Reader Interactions