Kate of Lonestar Southern has never entered our studio without a smile and a hug (and an enviable outfit, of course). When she called to ask if we would join her and Lilly Pulitzer in Seaside, Florida for her bachelorette trip, we let out an immediate "YES!!!" in true Kate-like fashion. Kate's perpetual sunshine-y spirit compliments Lilly Pulitzer's colorful lifestyle brand perfectly. We expected a match made in heaven!
Our team arrived to 'Once in a Vermillion' on Friday morning and the bachelorette festivities did not end until it was wheels up back to Dallas. Lilly Pulitzer had decorated the beautiful Sanders Beach Rental property with bright touches—throw pillows, welcome bags, an accessory bar, La Croix and Rosé-stocked fridge, the list never ends. The bridesmaids were welcomed with a delectable buffet from Blackbear Bread Co followed by poolside mimosas and a dance party next to Mingle 30A's balloon installation. After a bike ride along 30A, the lovely Elisabeth of Elisabeth and Butterprepared a make-your-own mojito bar to accompany her sugar cookie decorating class back at the beach house. If you know how we feel about monograms, then you KNOW how obsessed we were with Elisabeth's watercolored cookie techniques and Kate's final (and delicious) artwork!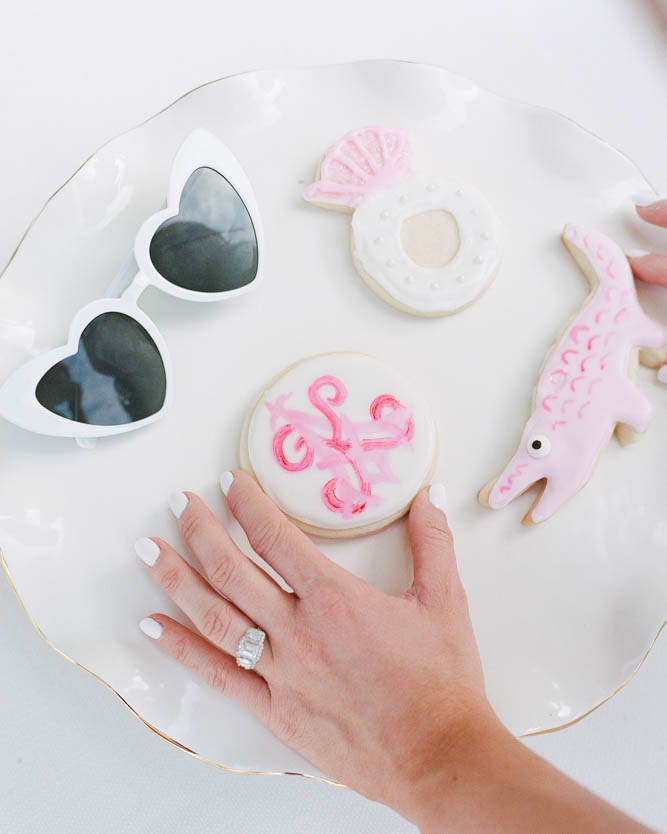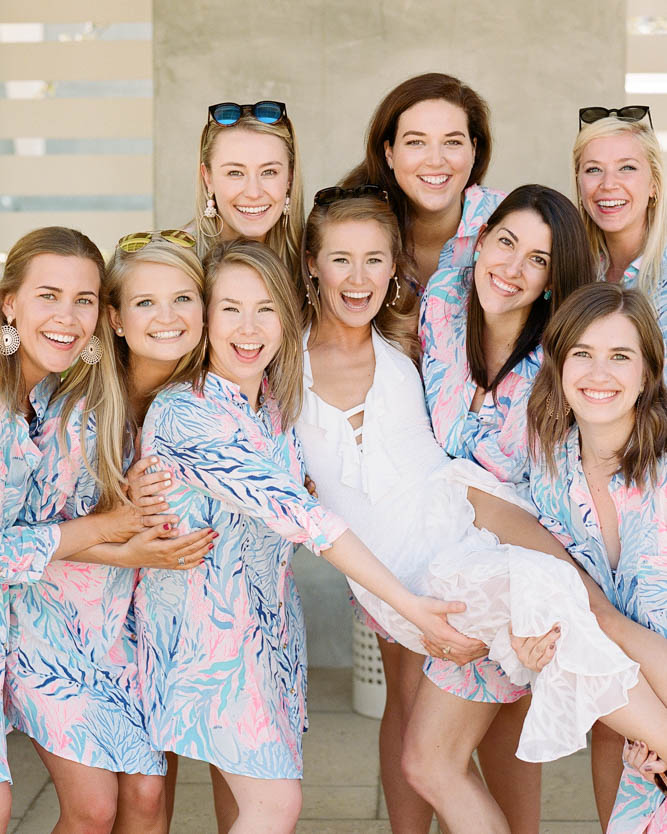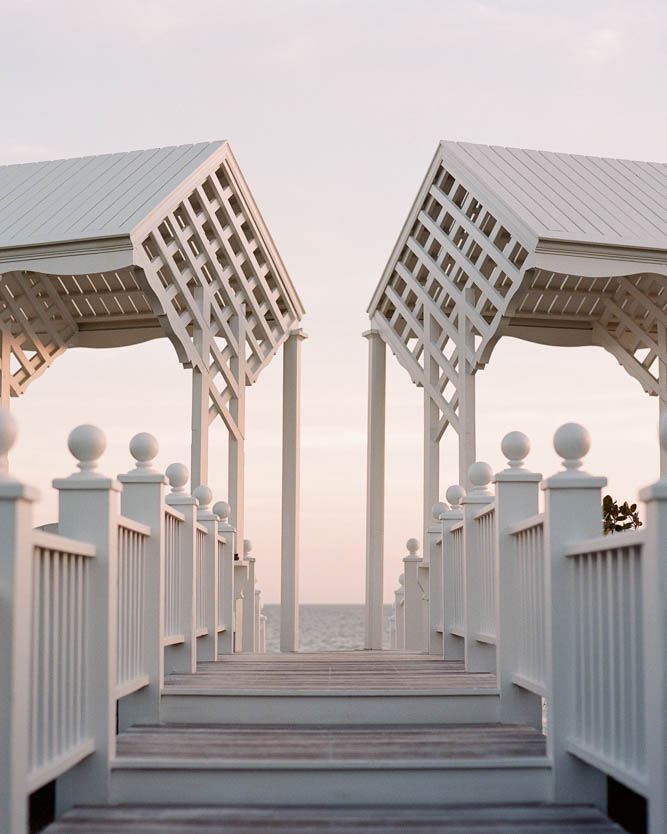 Would it be a girl's beach weekend without sunset beach pics? We didn't think so! We wrapped the weekend seaside at golden hour with Kate and her maids all dressed in different Lily get-ups. We were thrilled to capture the joy of the weekend and work alongside brands we now consider friends.
You don't want to miss Kate and Lilly Pulitzer's bachelorette recap as well!
Credits
Hosted By

Lilly Pulitzer

Creative Partner

Kate of Lonestar Southern

Venue

Sanders Beach Rentals

Photography

John Cain Photography

Floral

Mingle 30A

Mojito Bar & Cookie Decorating

Elisabeth & Butter
Reader Interactions