Abby and Chandler's spectacular wedding celebration in Italy kicked off with a rehearsal dinner at Il Gatto Nero. The restaurant's patio overlooked Lake Como, for a spectacular view of the sunset as the light glittered on the water. Abby and Chandler first learned of the venue from Chandler's mom, who was recommended by a family friend. They fell in love with the charm and atmosphere of the restaurant and knew it was the perfect place to begin their wedding festivities. "We wanted the rehearsal dinner to be somewhere with character and also a different "vibe" than the actual wedding day and Il Gatto Nero perfectly fit that description! The food was INCREDIBLE and the atmosphere and views were amazing as well! FUN FACT: The restaurant is George Clooney's favorite restaurant on the lake and he is there quite often!" Abby shared. 
For her rehearsal dinner, Abby wore a gorgeous mini dress with a train by Katie May. She paired her look with a pop of color, blue Manolo Blahnik heels. 
Abby and Chandler's story began through a set up by their mutual friends Edward and Abigail. "I went to LSU with both of them and was in the same sorority as Abigail. Chandler lived with Edward in Nashville after college and to "introduce" us my friend Abigail put Chandler and I in a group text and then immediately left the conversation. The rest is history! I'd come to find out months later that Chandler actually requested to be set up with me after seeing a picture of me." Dating lead to a proposal in December of 2022. "He proposed on the riverfront in my hometown in Louisiana! It was just us two and was very special."
We can't wait to share more of Abby and Chandler's wedding! Come back tomorrow to see their wedding day details at Villa Pliniana.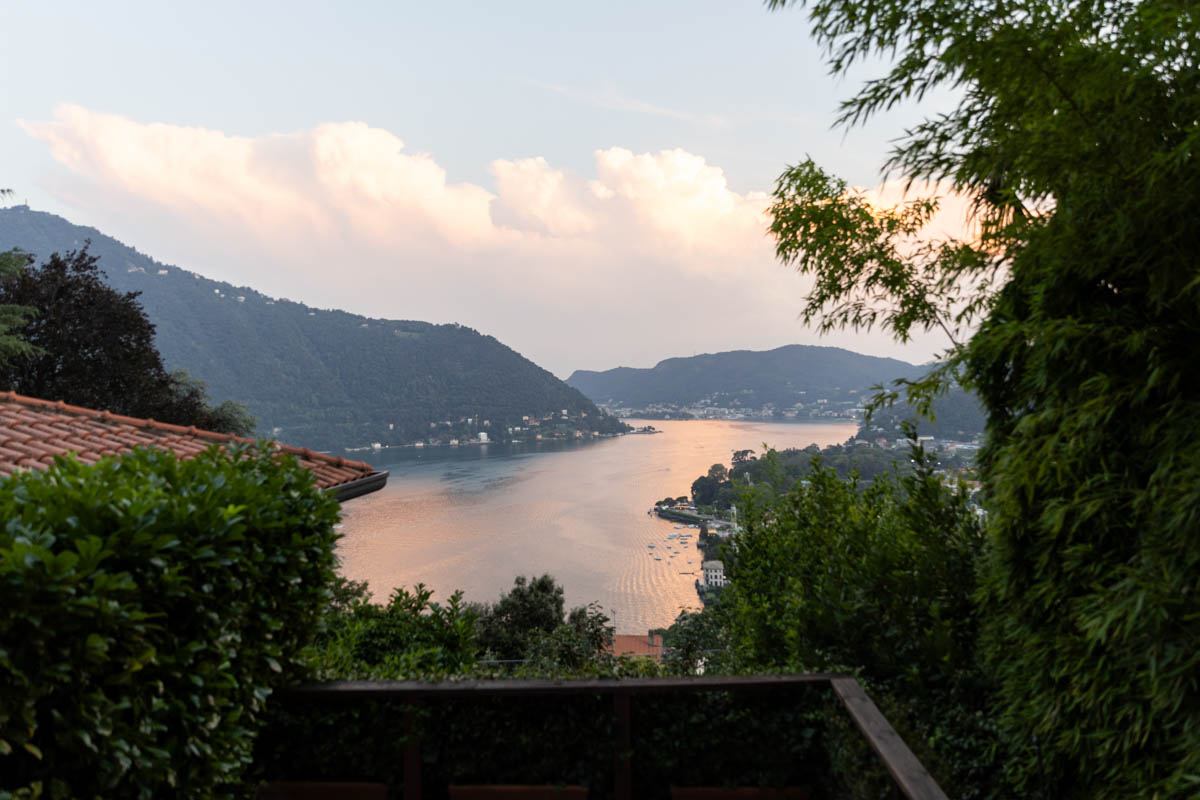 Credits
Venue

Il Gatto Nero

Planner

Lake Como Wedding Planner
Reader Interactions