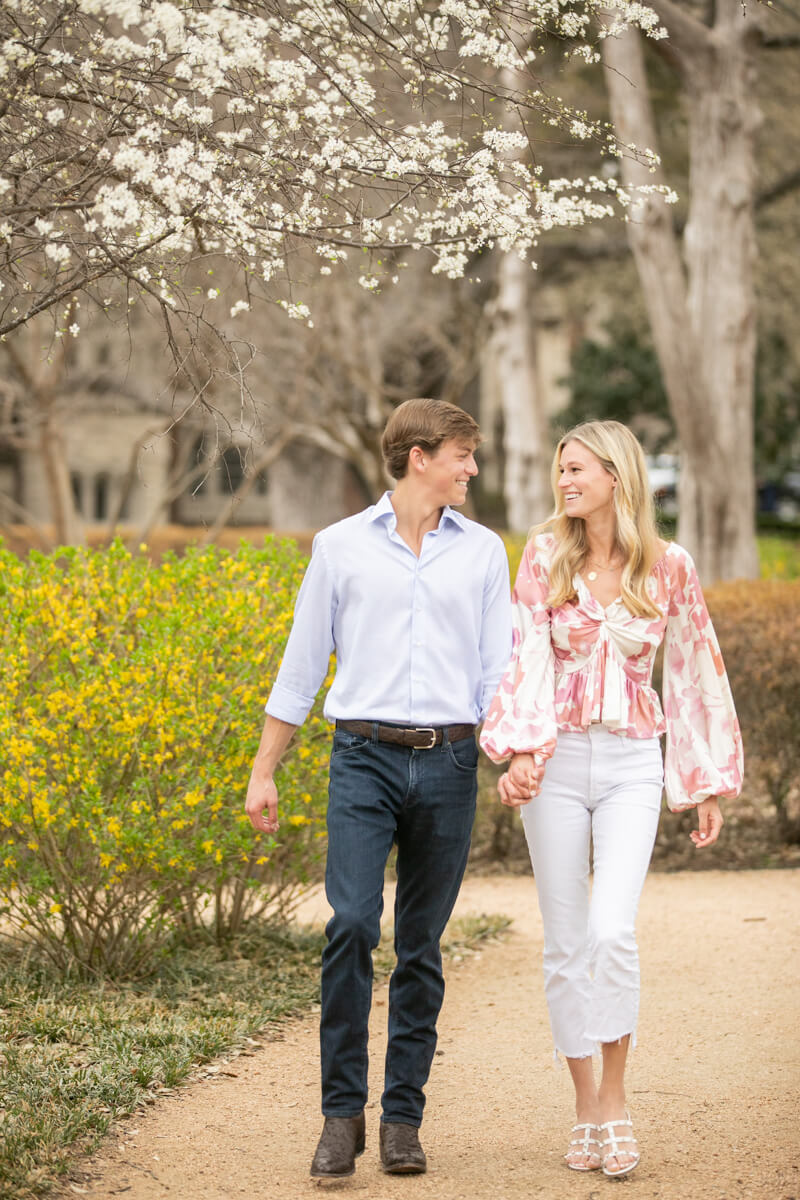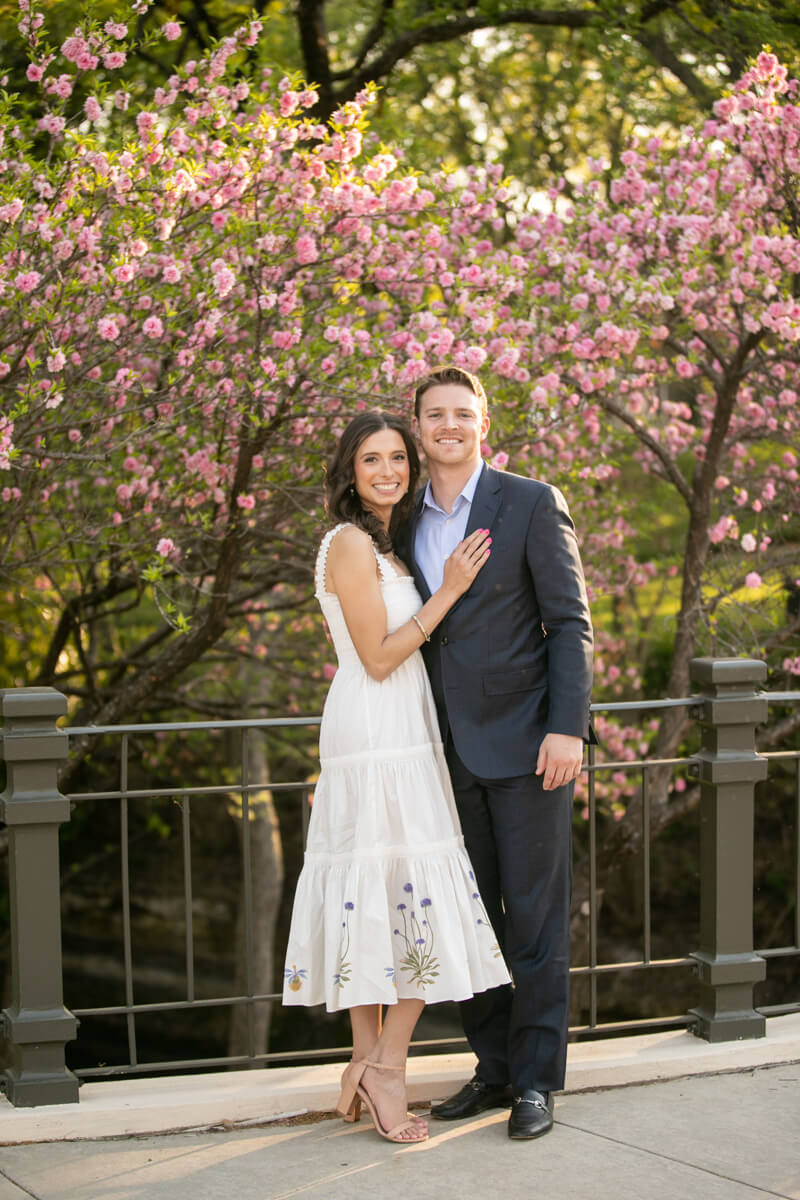 "What should I wear for my engagement portraits?" This is a question we hear time and time again from our brides. Piecing together an engagement look can seem daunting, but it should be fun! We encourage our couples to treat the session as a precursor to date night since they're both already dressed in their best. 
We enlisted the help of Katie Thompson from My Wedding Wardrobe to curate some inspiration for brides as they try to decide what to wear for these sessions. Colorful dresses, playful prints, and structured blouses are the stars of this season's curation. Low to medium height block heels are also prevalent as you need a stylish, yet sensible choice for these sessions. 
We have been so excited to share this with y'all and hope these lookbooks help direct you to your choice for your engagement portraits. If you need further inspiration be sure to follow @myweddingwardrobe on Instagram and reach out to her for a personalized styling session!
Lookbook #1 Dress Inspiration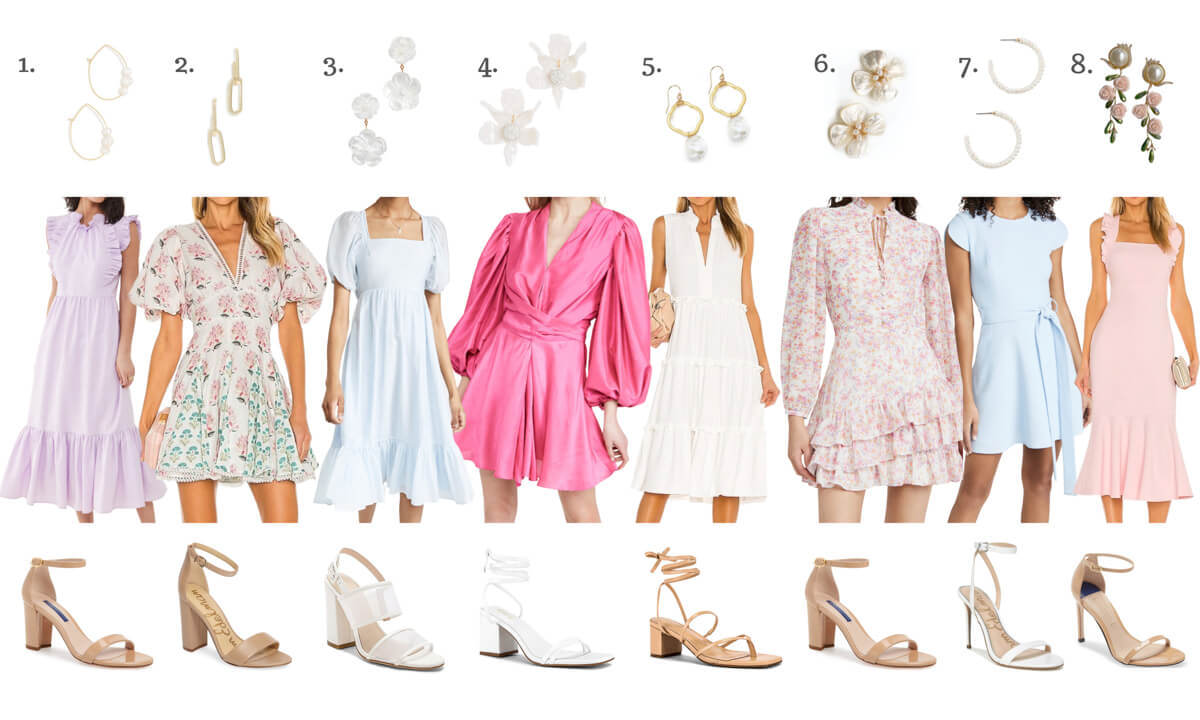 Look 1: Earrings, Dress, Shoes
Look 3: Earrings, Dress, Shoes
Look 4: Earrings, Dress, Shoes
Look 5: Earrings, Dress, Shoes
Look 6: Earrings, Dress, Shoes
Look 7: Earrings, Dress, Shoes
Look 8: Earrings, Dress, Shoes
Lookbook #2 Jean & Blouse Inspiration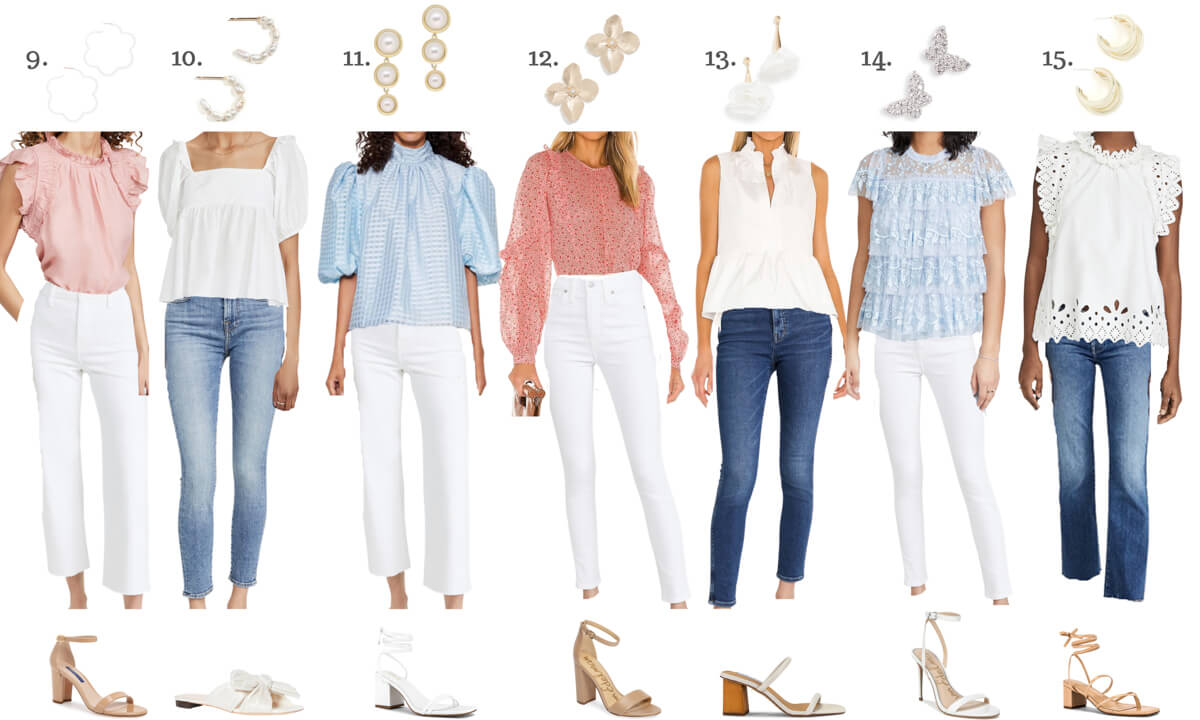 Look 9: Earrings, Top, Jeans, Shoes
Look 10: Earrings, Top, Jeans, Shoes
Look 11: Earrings, Top, Jeans, Shoes
Look 12: Earrings, Top, Jeans, Shoes: 
Look 13: Earrings, Top, Jeans, Shoes
Look 14: Earrings, Top, Jeans, Shoes
Reader Interactions